Paris is the sweet tooth's dream with pastry shops on every street corner and temptation in every window display. We've recently covered the top pastry shops in Paris, but what to order when you're inside? Below is a list of the best sweets in Paris to help you eat your way through this sugar-laden city. After all, you might as well know every mouthful is worth it!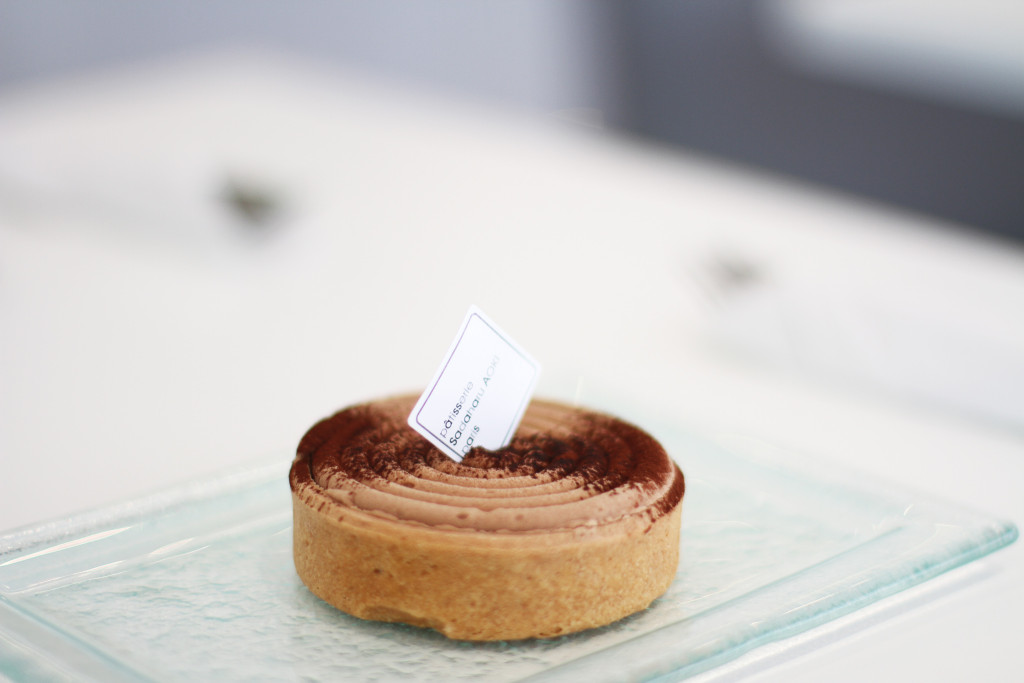 Caramel tart from Sadaharu Aoki
The caramel tart from Sadaharu Aoki is often referred to as a glorified twix bar. But be warned, this one is not for the faint-hearted. If you like things sweet, rich and oozing with caramel, then this one is for you! And if you can't finish it, just keep the packaging to take some home with you.
56 Boulevard de Port Royal | Métro Les Gobelins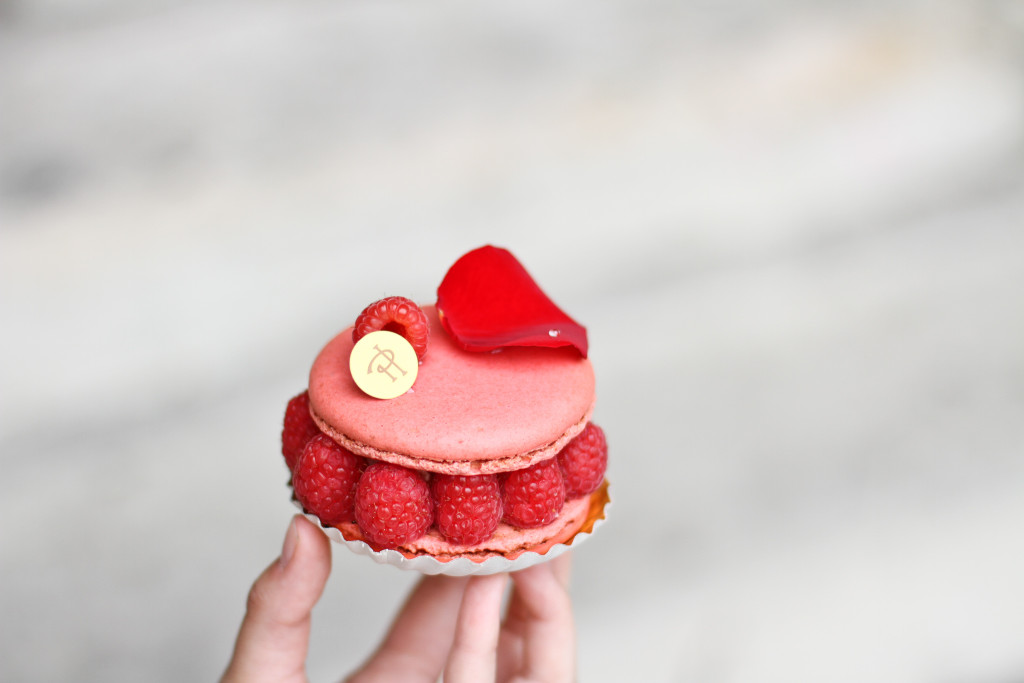 Ispahan from Pierre Hermé
Pierre Hermé invented the ingenious Ispahan flavor, a combination of rose, raspberry and litchi when he was a chef at Ladurée. Now you'll find different versions of it all over the city, an ode to its greatness. The best one though can be found in Pierre Hermé's pastry shop.
2 Rue Bonaparte, 75006 Paris | Métro Saint Sulpice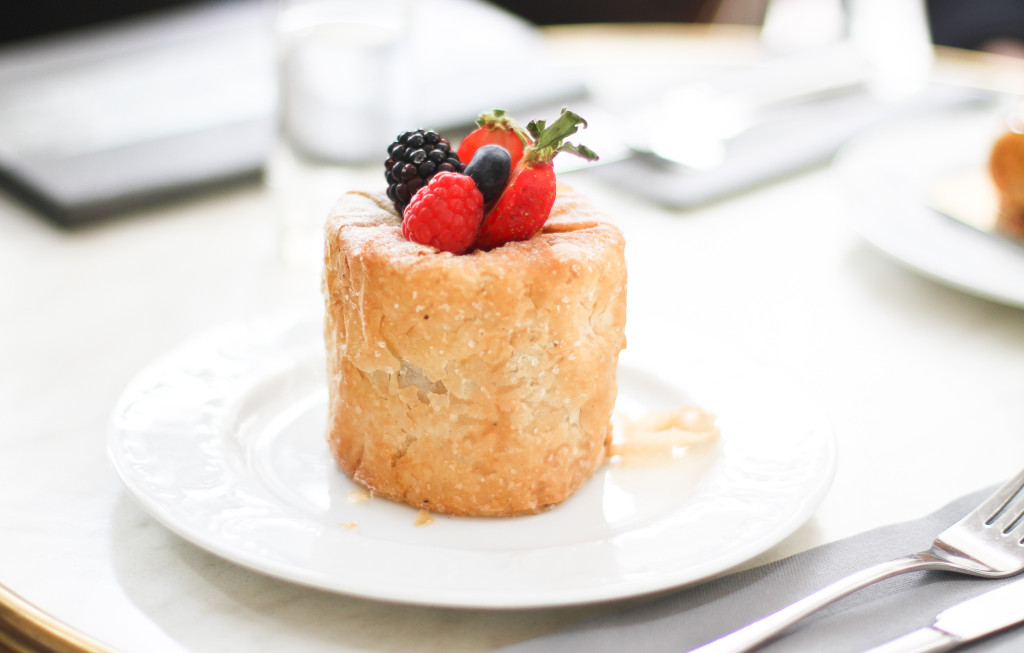 A Napoléon from Café Pouchkine
The concept behind the Napoleon pastry is simple: whipped cream and pastry but this patisserie is so much more than that. Executed to perfection; the chantilly cream is flavoured with Bourbon vanilla and the pastry shell is caramelised with subtle hints of orange.
64 Boulevard Haussmann, 75008 Paris | Métro Havre-Caumartin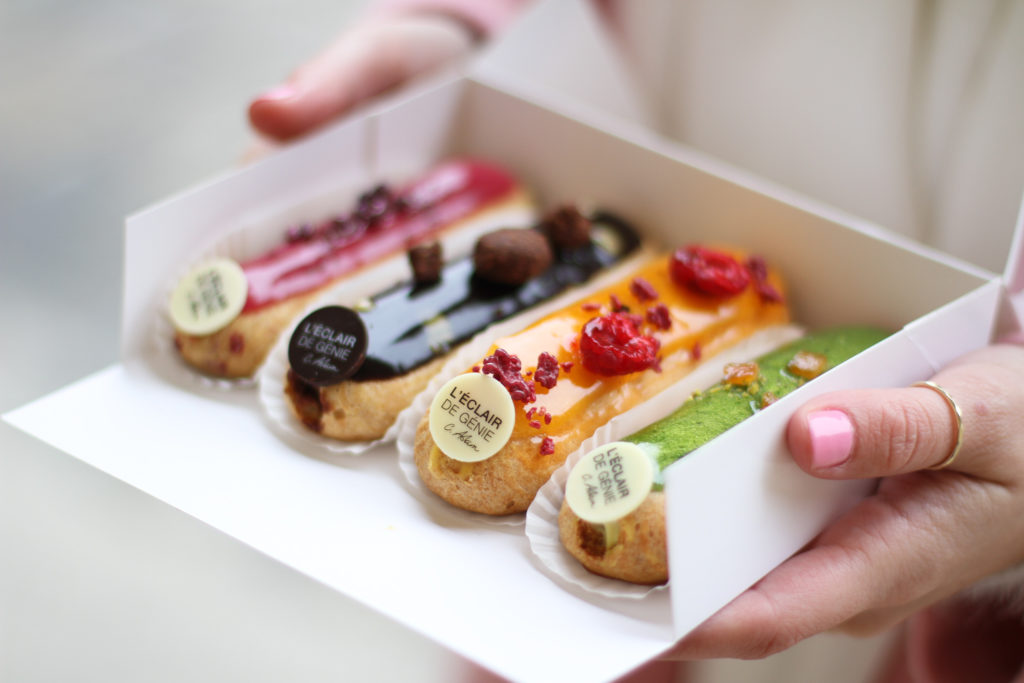 Passion fruit & raspberry éclair from l'Éclair de Génie
Whilst you'll find éclairs all over the city, none will compare to the ones found at l'éclair de genie. Christophe Adams has reinvented the éclair and puts a modern twist on this traditional pastry with exciting flavour combinations such as vanilla and pecan nut or my absolute favourite passion fruit and raspberry.
14 rue Pavée 75004 Paris | Métro Saint Paul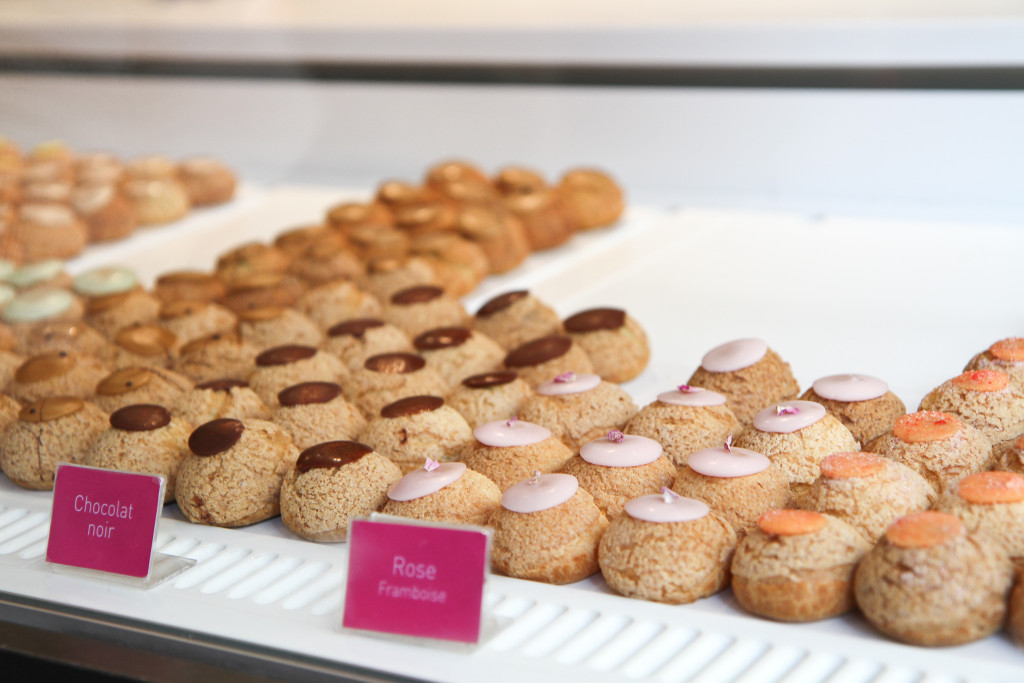 Choux pastries from Popelini
These little cream puffs are as tasty as they are adorable. They are the perfect little pick-me-up and something a little different from the over-exposed macaron. It's debatable whether the best come from Odette or Popelini so you'll just have to try them both and decide for yourself.
29 Rue Debelleyme, 75003 Paris | Métro Filles du Calvaire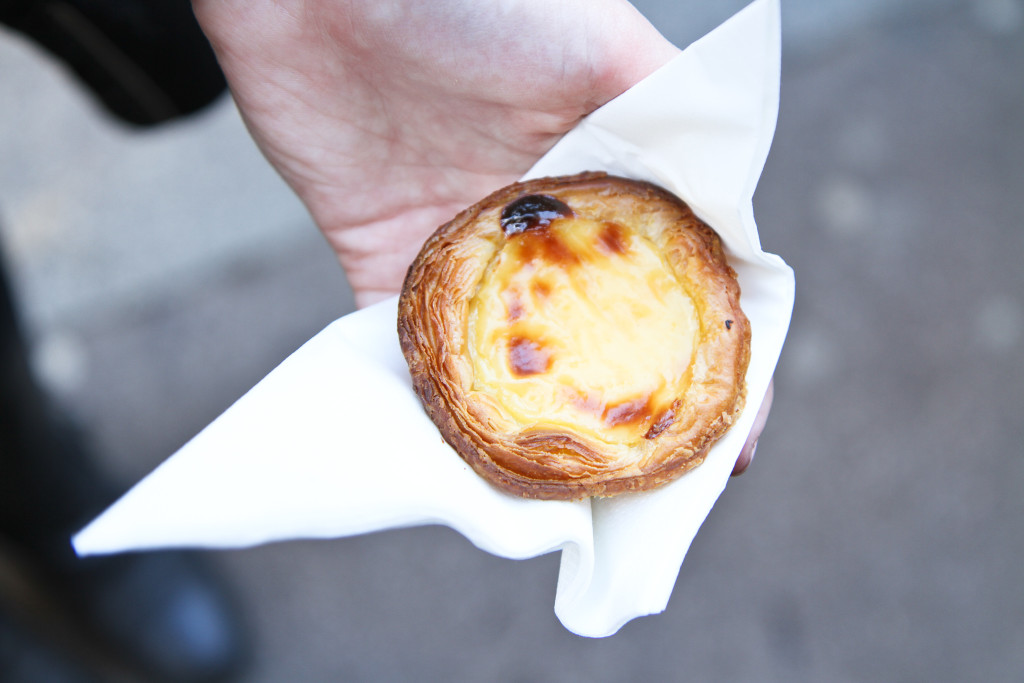 Pastèis de Nata from Comme à Lisbonne
Rarely do you see Pastèis de Nata served outside of Portugal so when you do, grab them whilst you can. These traditional Portuguese tartlets are incredibly more-ish especially when sprinkled generously with cinnamon.
37 Rue du Roi de Sicile, 75004 Paris | Métro Saint Paul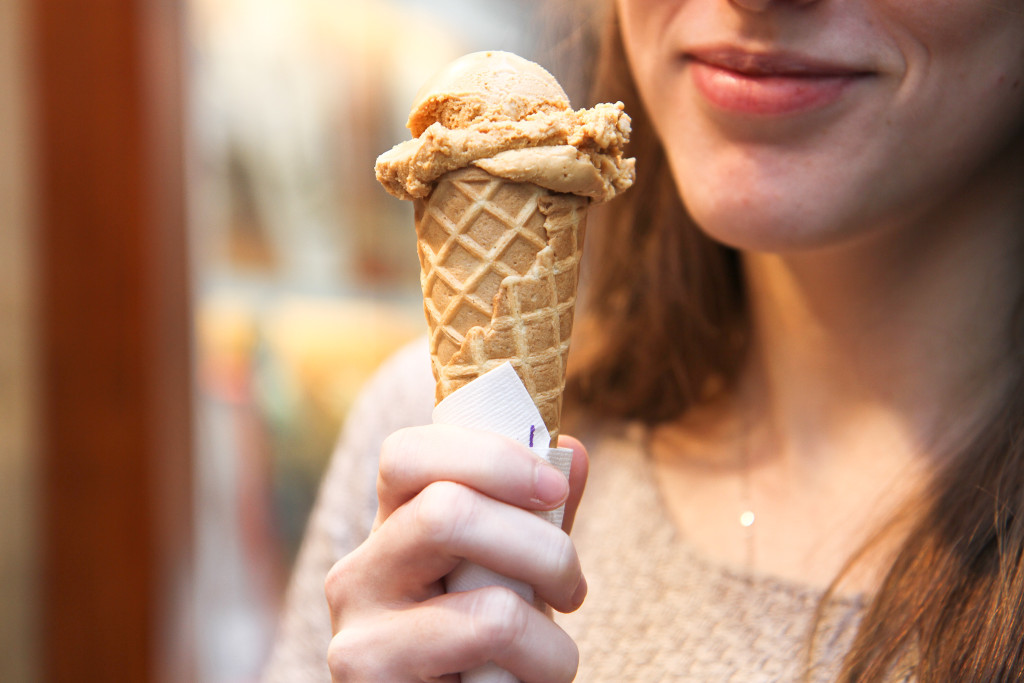 Ice cream from Berthillon
Hands down the best ice cream in Paris. Italy might have gelato but France has Berthillon. The quality is superb and the flavours to choose from are endless. Come to one of the many stands on Ile St Louis where the brand was born.
31 Rue Saint-Louis en l'Île, 75004 Paris | Métro Pont-Marie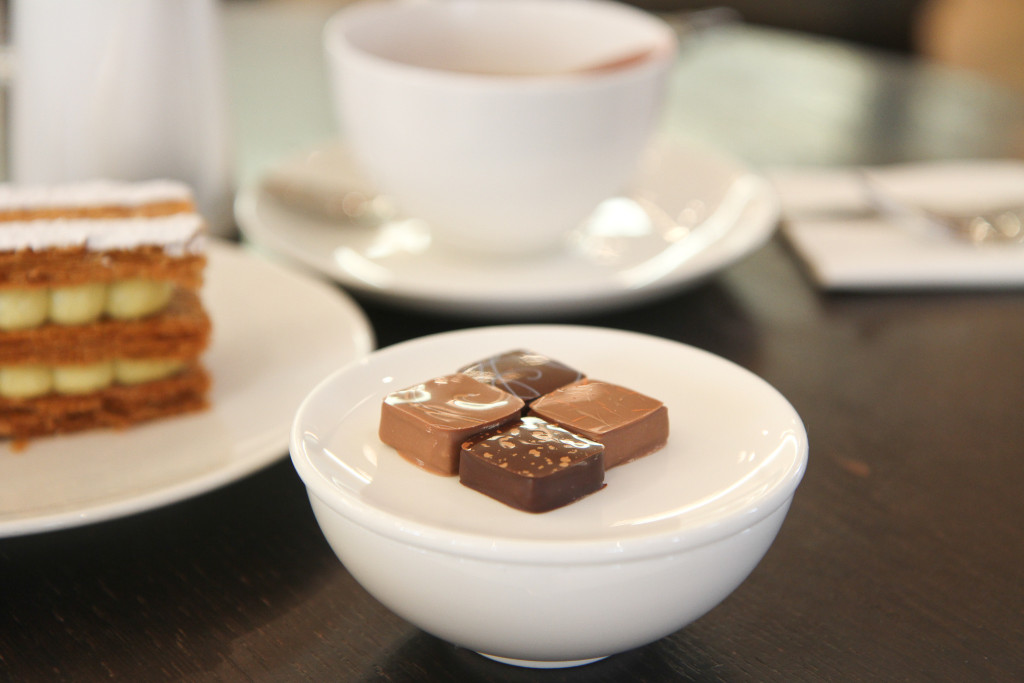 Chocolates from Jacques Genin
Paris is not short of chocolatiers and there are some incredibly luxurious ones to be found dotted around the city. Some of the most exquisite chocolates come from the connoisseur Jacques Genin who creates a mix of classic and innovative fillings such as praline, chestnut honey, grapefruit and basil.
133 Rue de Turenne, 75003 Paris | Métro Filles du Calvaire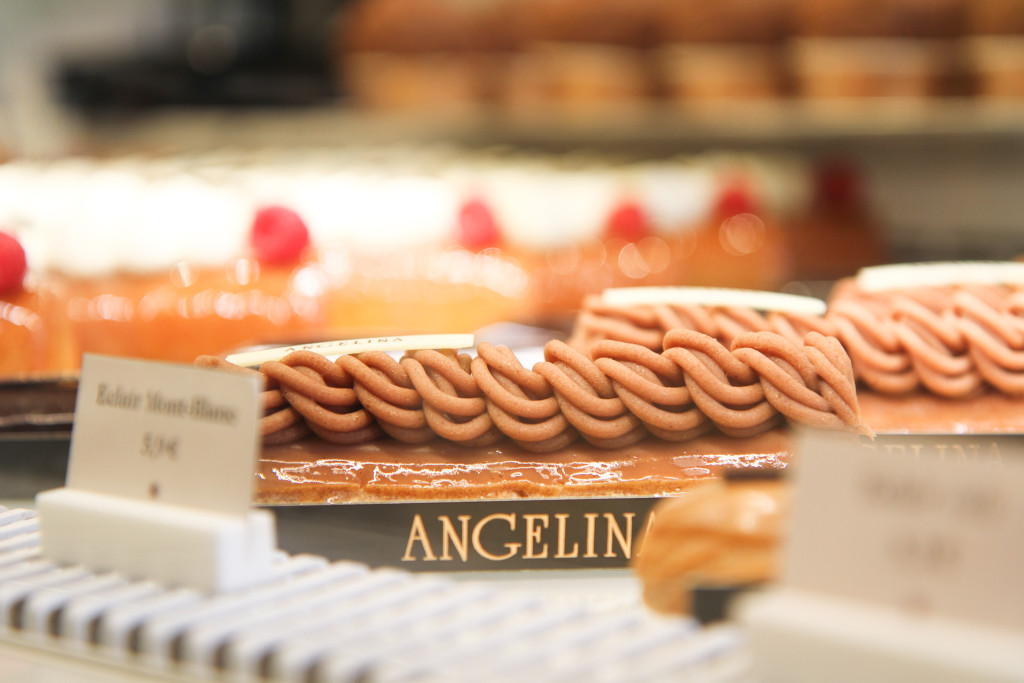 Mont Blanc from Angelina
Chestnut paste is unique to France, so this pastry might introduce something new to your taste buds. Chantilly creams billows out through the carefully iced chestnut cream, there's a reason that this pastry has become famous the world over.
226 Rue de Rivoli, 75001 Paris | Métro Tuileries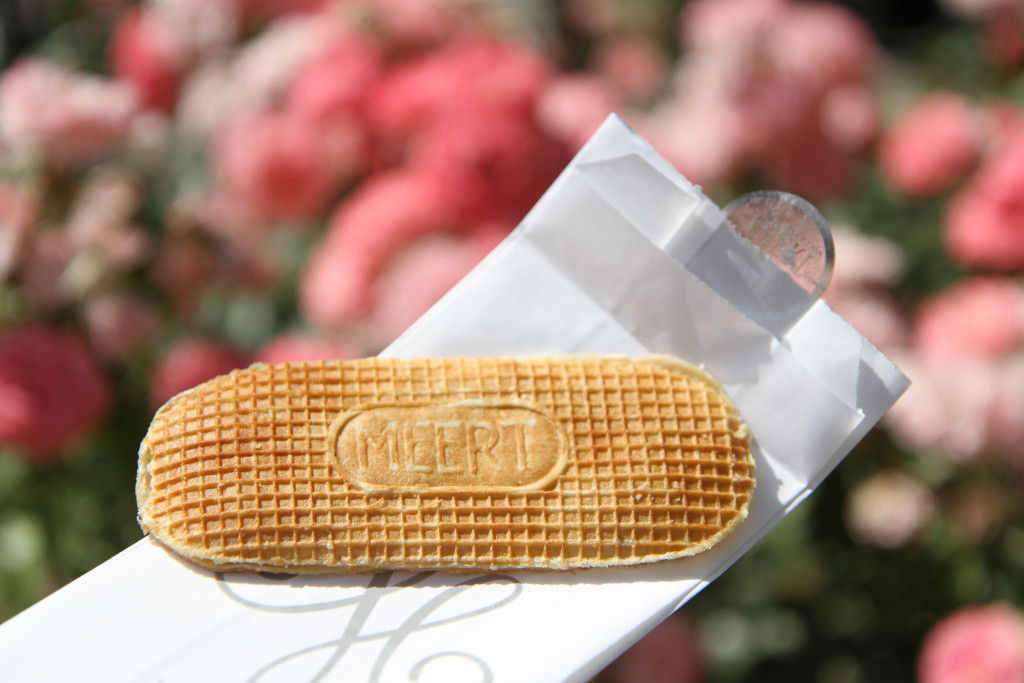 Vanilla waffle from Meert
Originating from Lille, Meert is the creator of the French paper-thin waffle. Entering the store is like stepping back in time to a traditional French sweet shop with glass jars of marshmallows, boxes of chocolates dressed in ribbon and the famed vanilla waffles in the cabinet.
16 Rue Elzevir, 75003 Paris | Métro Saint Paul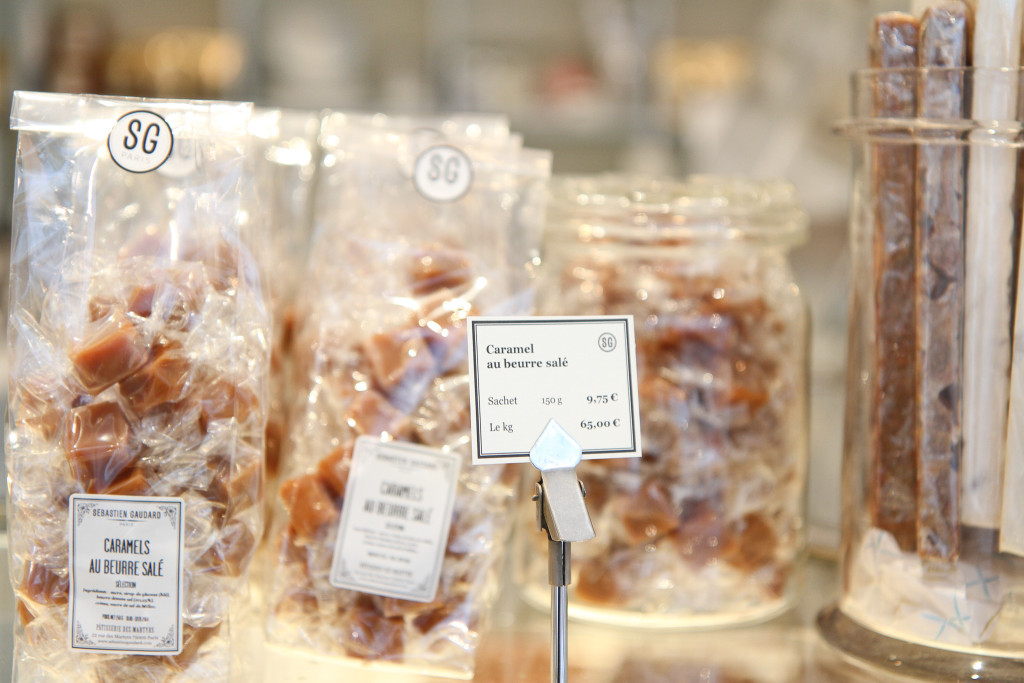 Caramels from Sébastien Gaudard
Whoever invented salted caramel or caramel au beurre salé as it's called in France, is a genius. Quite surprisingly the crystals of rock salt perfectly compliment the sweetness of the caramel. Try it and thank me later. Some of the best come from Sébastien Gaudard where they are wrapped in cellophane and then packaged in their pastel blue wrapping.
1 Rue des Pyramides, 75001 Paris | Métro Tuileries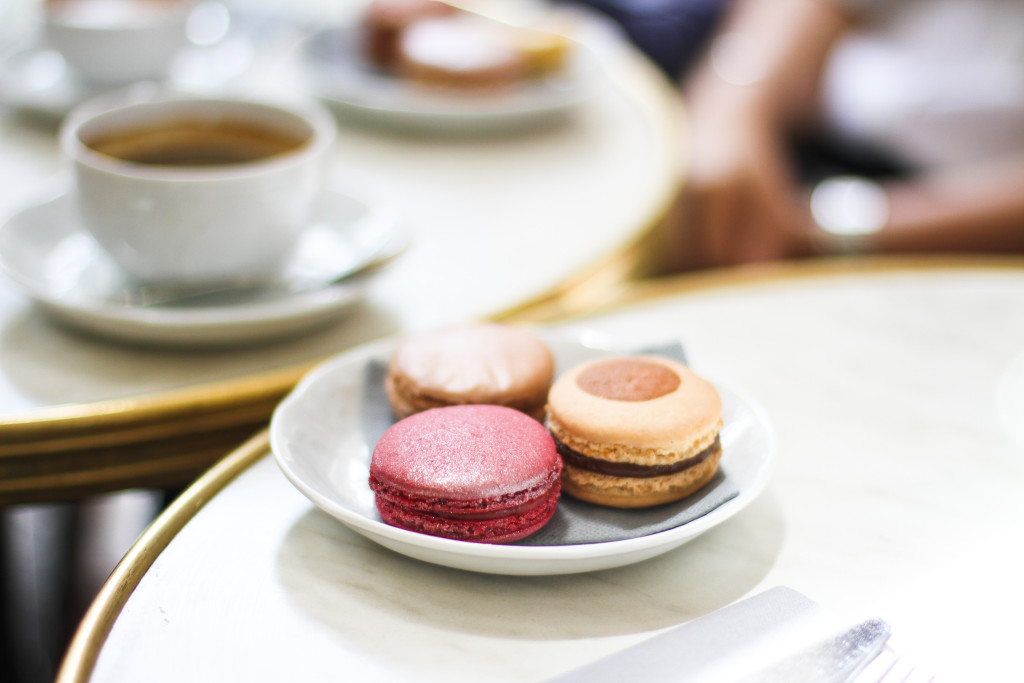 Macarons from Café Pouchkine
The ubiquitous macaron has become an icon of the French pastry scene. It's simply a matter of opinion deciding where the best ones are found but my choice would always be Café Pouchkine. The caramel flavour is so luxurious and the fruit berry so succulent that it's an easy pick for me.
64 Boulevard Haussmann, 75008 Paris | Métro Havre-Caumartin
Hot chocolate from Jean Paul Hévin
If there is one man who has mastered the art of chocolate in Paris, it is Jean Paul Hévin. The hot chocolate is exquisite and comes in a variety of different flavours to suit everyone's desires including spicy ginger and raspberry. This chocolatier is heaven on earth for all chocoholics.
231 Rue Saint Honoré, 75001 Paris | Métro Tuileries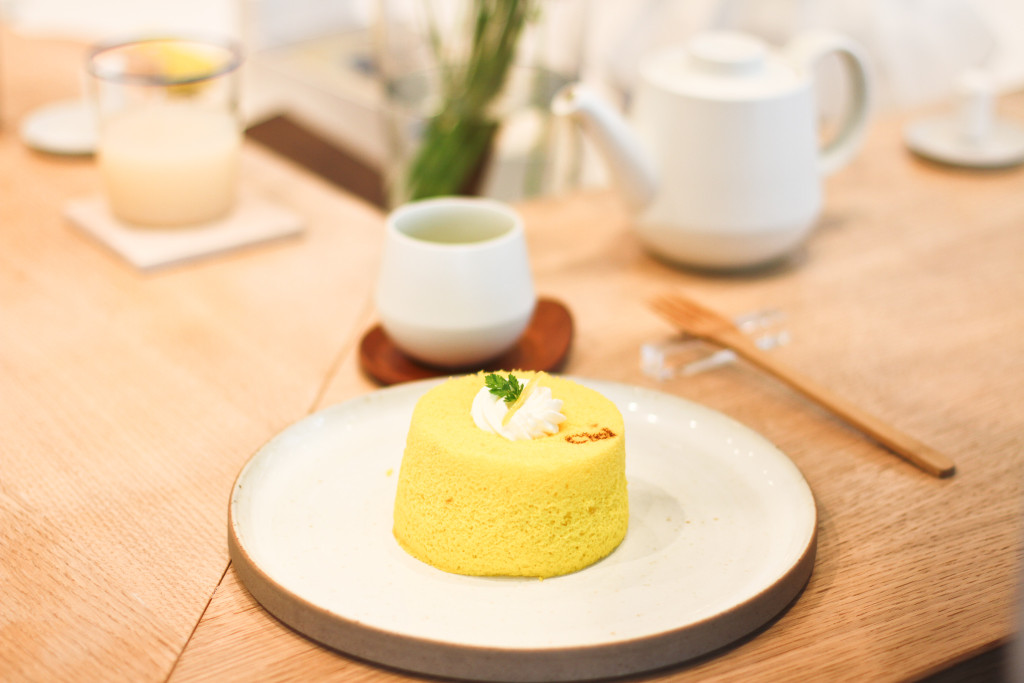 Angel cake from Pâtisserie Ciel
These delightful little cakes are as light as a feather and welcome relief after some of the gluttonous pastries you might have been consuming in this sugar-laden city.
3 Rue Monge, 75005 Paris | Métro Maubert Mutualité
Ispahan croissant from Pierre Hermé
The Ispahan patisserie has been mentioned above but the croissant deserves a place on the list as well. The perfect flaky pastry is filled with a rose, raspberry and litchi paste and sprinkled with candied rose petals. Once you've tried it, you won't be able to look at the standard croissant in the same way ever again; in fact all other viennoiseries will pale in comparison.
2 Rue Bonaparte, 75006 Paris | Métro Saint Sulpice
Buy the Complete Paris Guidebook: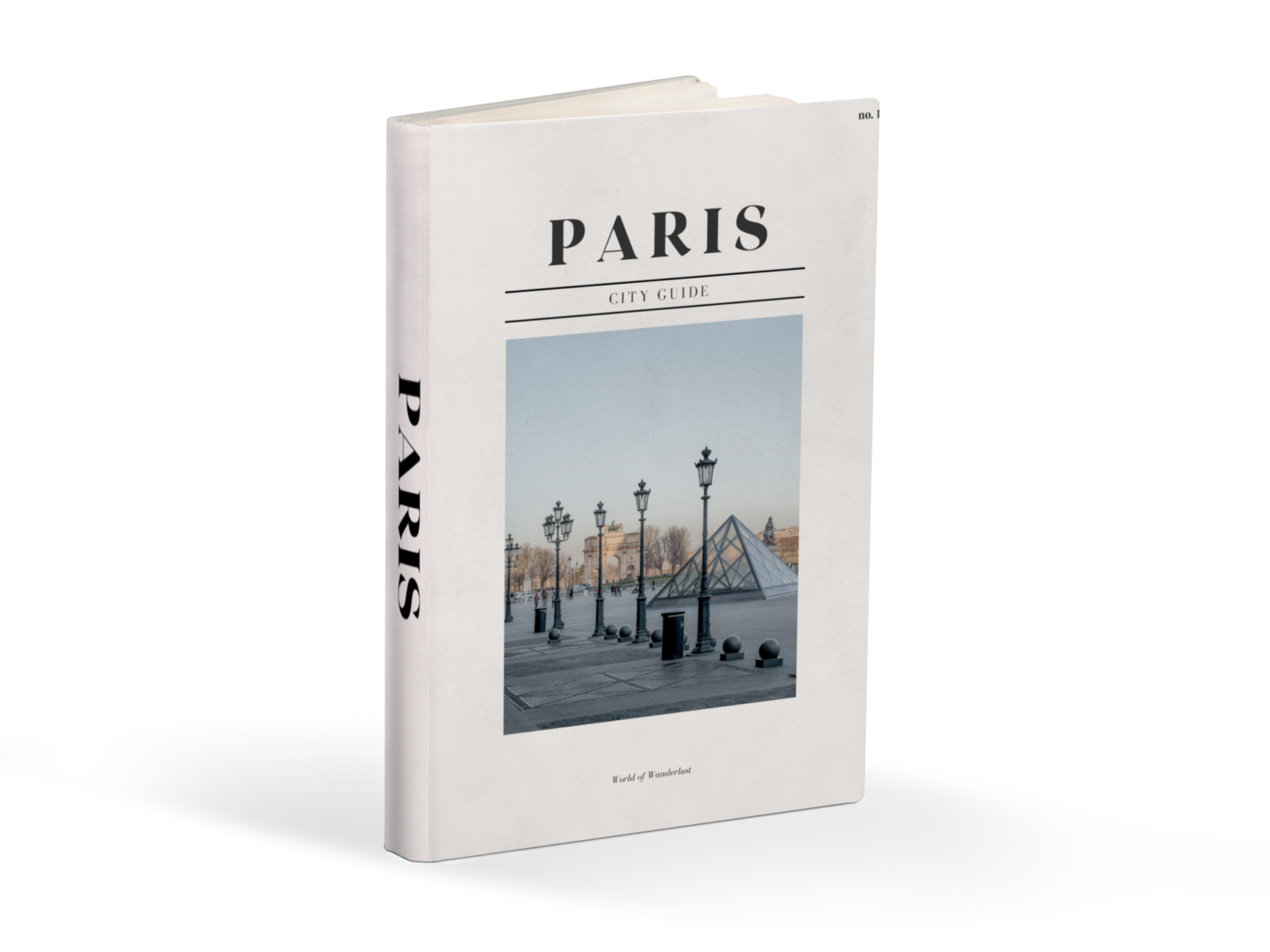 Photography and words by Faye Bullock