London has many places to explore and one thing we do very well are cocktail bars. We might not be New York (yet), but in my opinion the choice of quirky, classic and awesome cocktail bars are well on their way to catching up. If you live in the city or are visiting from near or far then here are our chosen Best 20 best cocktail bars in London!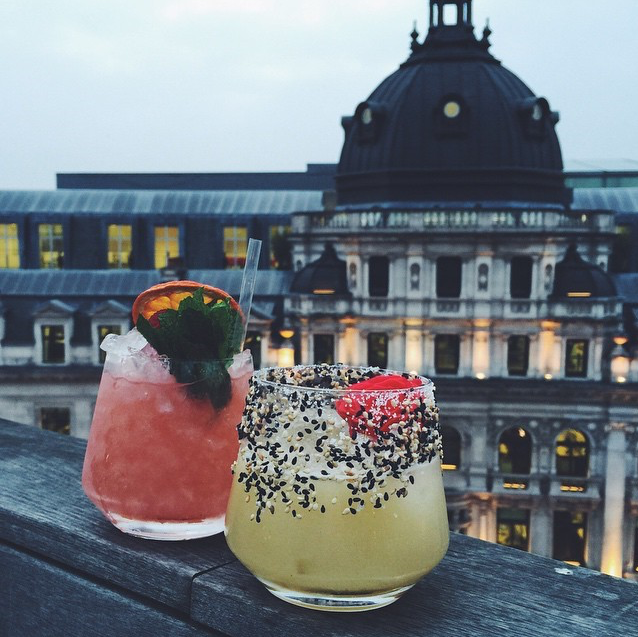 1. Aqua Spirit
You'll find Aqua located off of Regent Street on Argyll Street, the entrance is at ground level but you'll be whisked up in a lift to the top floor where you'll be greeted with a beautiful dark, Japanese style bar, adorned with bamboo in the seating booths. Always guaranteed to be busy on a weekend, it's a great place to start an evening in central London if you're looking for one. Their strawberry mojitos are pretty delicious!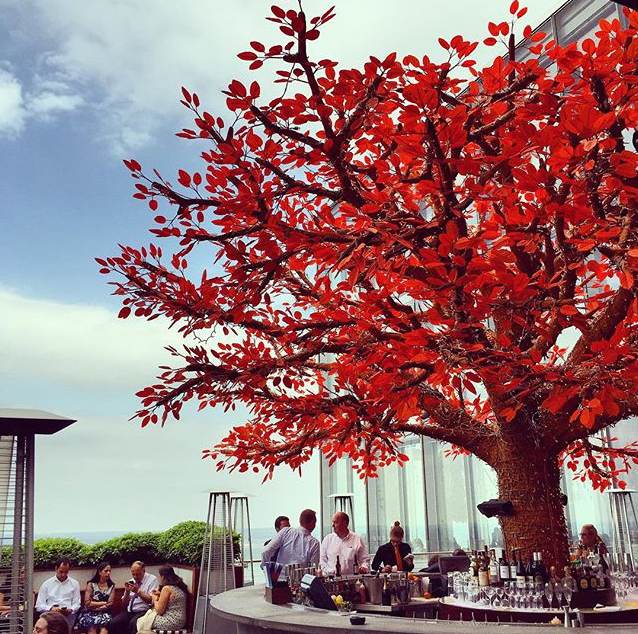 2. Sushi Samba
Sushi Samba is across the world and is renowned for it's food however it's London location at the top of the Heron Tower is definitely worth checking out. Whilst the drinks may be a tad overpriced, this is London and you will be standing on a roof terrace with a pretty spectacular bar. Go up and have a look at the view, weekends there will likely be a queue and make sure you're not wearing trainers as sorry guys this is one of those places but the despite the steep prices the atmosphere, views and high quality cocktails are worth it!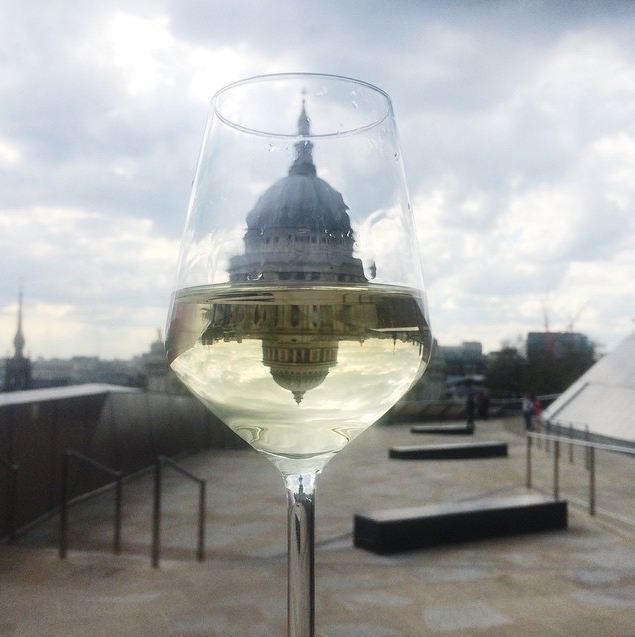 3. Madison Rooftop Gardens
Madison Rooftop Gardens has a pretty incredible view over the city and especially St Paul's Cathedral. It has a great after-work vibe and is always buzzing in the summer. Pick up their cocktail or wine list and enjoy the views over the city as the sun sets!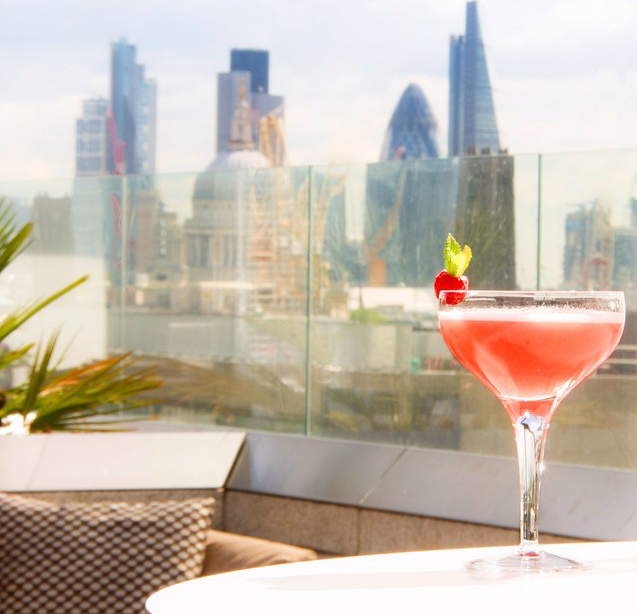 4. Radio at ME Hotel
The Radio at the ME Hotel may attract an assortment of London's wealthier, flashier clientele but it has one of the best, if not the best view from a cocktail bar in the city. Head up on a sunny day or for sunset and you'll be pretty content with your situation. Naturally the prices of drinks are expensive because well it's London and the view is something else. It's worth visiting for a special occasion or if you want a drink before dinner!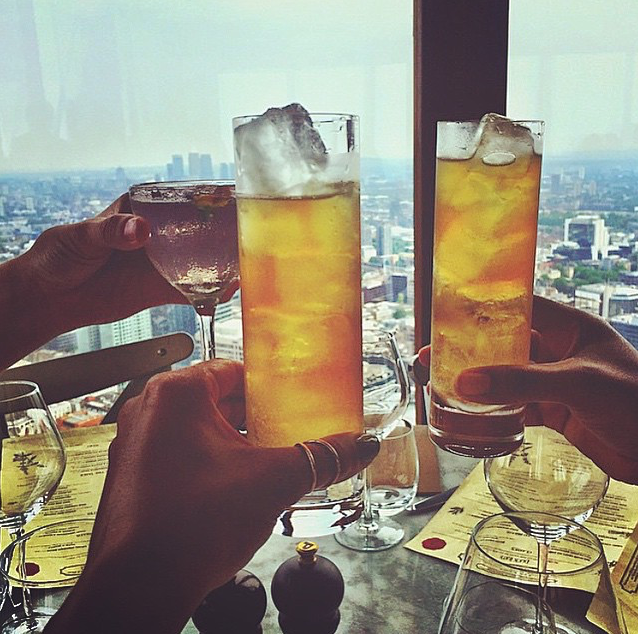 5. Duck and Waffle
Duck and Waffle is located on top of Sushi Samba in the Heron Tower by Liverpool Street Tube. Whilst I personally wouldn't recommend their food, their cocktails are great and if you manage to snag a table by the window then you'll be greeted with a pretty exceptional view over London. The lift to get up is also pretty cool, it's glass so you whizz up watching London as you go.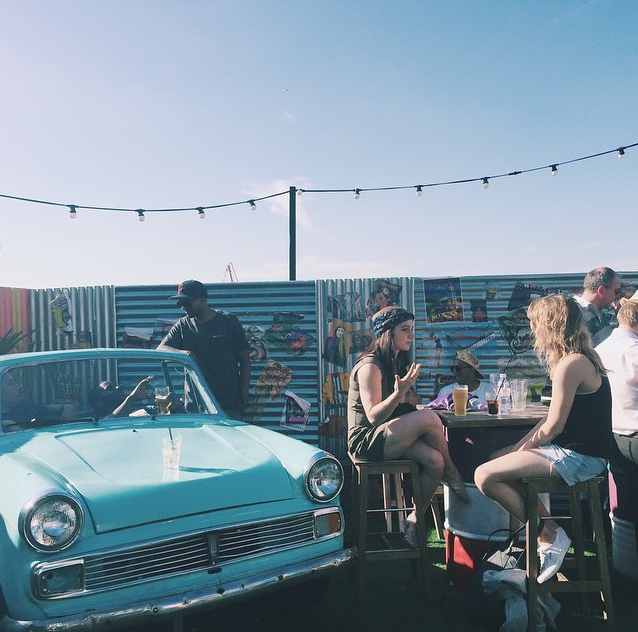 6. Queen of Hoxton
You'll find the Queen of Hoxton in the heart of East London. In the summertime their rooftop transforms into the perfect location for any sunny afternoon or evening. It's got a really cool vibe and is usually playing great music, this combined with rooftop views makes it an obvious choice of destination when searching for a bar in the city.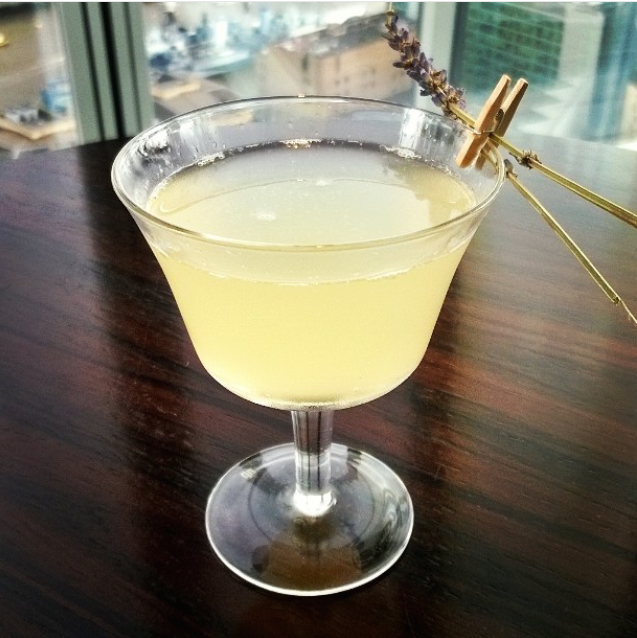 7. The Shard Aqua
The Shard is the tallest building in London and many of the top floors belong to restaurants and bars including Aqua, who's other branch I told you about above. The views over the city from the bar are pretty exquisite and the choice of cocktails are even better. With very talented bartenders and a fabulous view of the city, this is definitely a cocktail bar you should be visiting.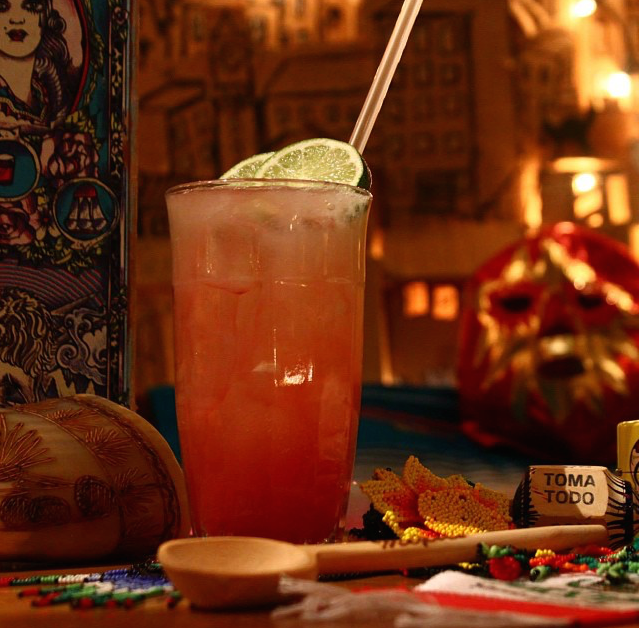 8. Bodega Negra
If you can find the entrance to Bodega Negra you may be misled into thinking it's a sex shop, thanks to the luminous signs which adorn the deceptive window. You'll walk in and be greeted by a scantily glad mannequin, a hostess and a flight of stairs. If you don't have a reservation for dinner (which you should seriously consider an advanced booking because the food is amazing) then just say you'd like to have drinks. The bar is always busy and drinks are pretty reasonably priced considering it's Central Soho location, be sure to try their blended margarita of the day, you won't be disappointed! @bodeganegra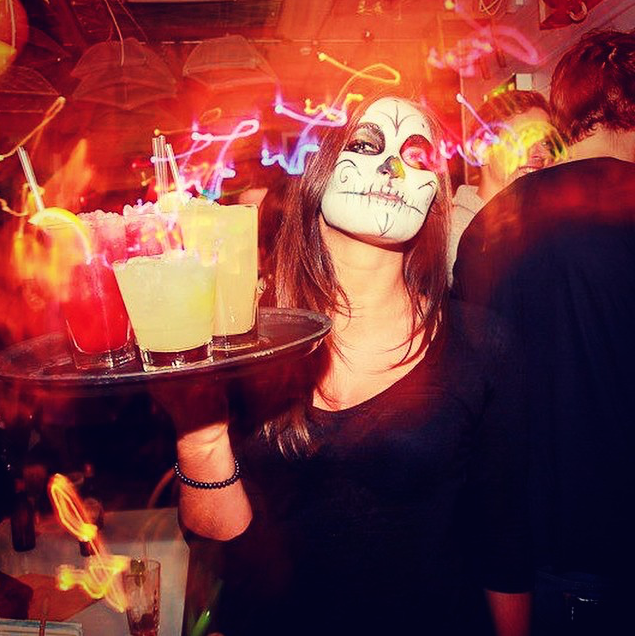 9. Barrio East
Barrio has a couple of locations in London, one being off Shroeditch Highstreet. Barrio East is a really fun place to go with friends. They serve reasonably priced and delicious cocktails with a central American theme running throughout. You won't be disappointed by the taste or aghast at the price. Add it to your lists!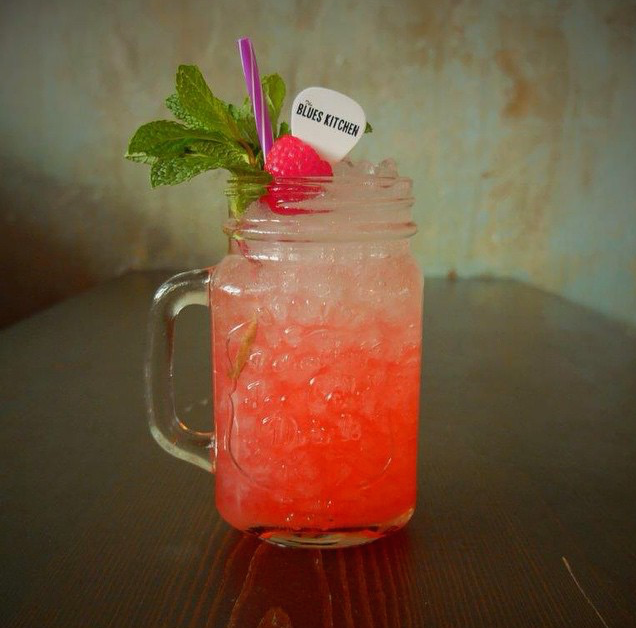 10. The Blues Kitchen
The Blues Kitchen in the heart of Shoreditch is a really fun place to enjoy an evening with friends. There's both delicious food and cocktails to choose from. Their moderately priced, the venue is very shabby chic and very Shoreditch. I highly recommend you pay them a visit for some drinks and maybe even dinner if you're peckish, awesome music and great vibe.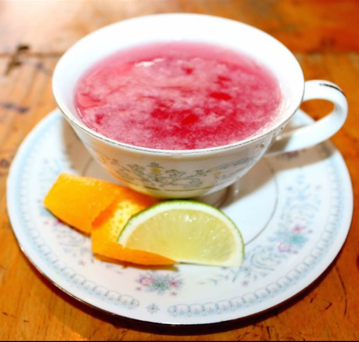 11. Simmons Camden
There's a number of Simmons Bars around London, including one in King's Cross but the one in Camden is a personal favourite. It's relatively new and offers very reasonably priced drinks for their location. They're known for their cocktails served in teapots and saucers so definitely check them out if you're in the area!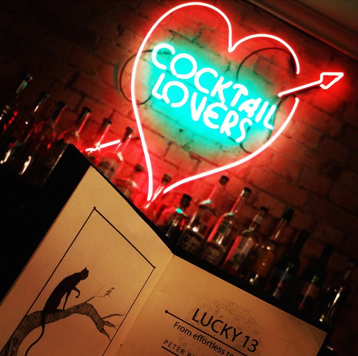 12. 5cc Electricity Show Rooms
The 5cc Electricity Show Rooms is a hidden, speakeasy style bar with a number of locations in London including Hoxton and Farringdon. If you're planning on visiting them then definitely try their 'Post Order' cocktail, it's delicious.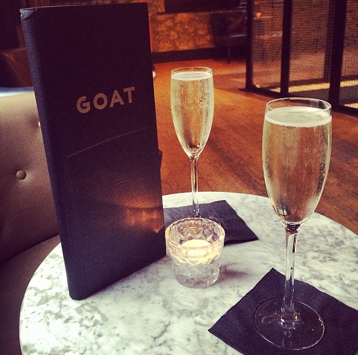 13. Chelsea Prayer Room
The Chelsea Prayer Room is guarded with an ever changing password, it's located within the restaurant Goast on the Fulham Road and they serve up a pretty delicious and serious choice of cocktails. Dress the part and head on down, you won't be disappointed.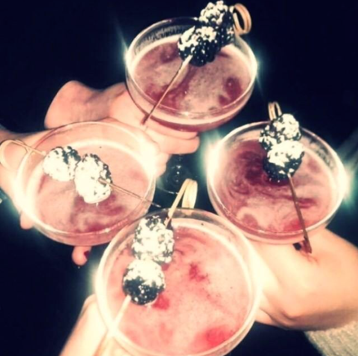 14. Barsmith
Barsmith is located in Farringdon and they specialise in house infused spirits and cocktails. It recently won Bar of the Year and for good reason too. They're also incredibly good value with the offer of 2 for 1 cocktails every weekday from 8-10pm, the best happy hour I've ever found in London! Delicious choice of cocktails and great atmosphere should definitely entice you through their door.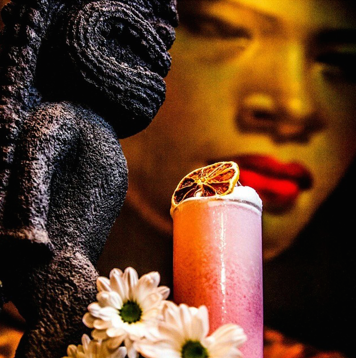 15. Trailer Happiness
Trailer Happiness can be found downstairs in Notting Hill off of the infamous Portobello Road. All of their cocktails are delicious and have a little Tiki twist to them. It's a really fun place to go with a group of friends and catch up over a couple of drinks!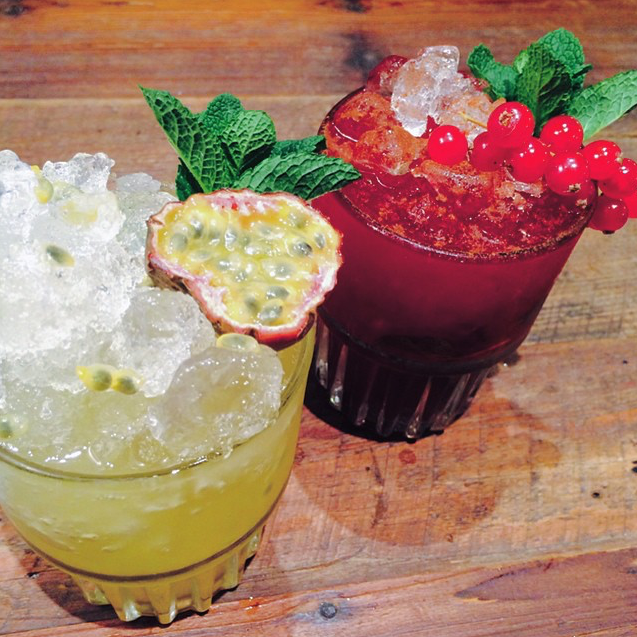 16. The Phene
You'll find the Phene in the heart of Chelsea off of Phene Street. It's a little bistro style restaurant and bar with a lovely garden to sit out in on a sunny day. The garden is what really makes this bar a destination to visit in South West London. Their mojitos are also delicious and they have lots of more original cocktail recipes on their menu for you to choose from. Definitely a great spot during the summer months!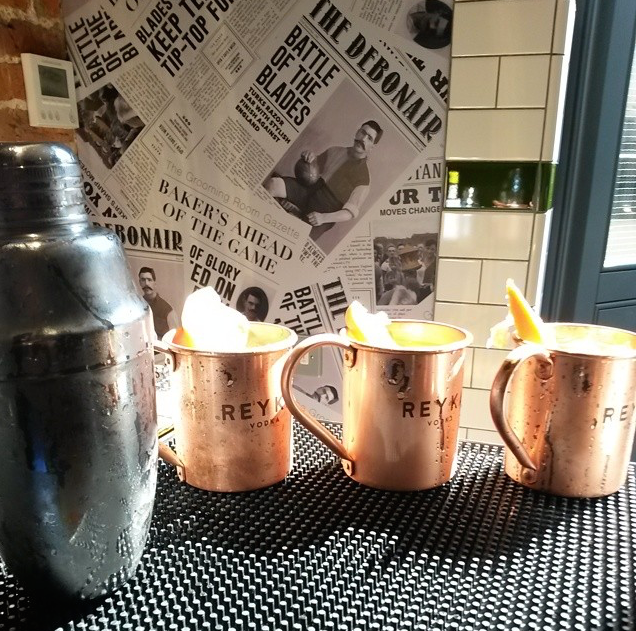 17. Looking Glass Cocktail Club
The Looking Glass Cocktail Club are renowned for their innovative and different cocktails. They're located off of Hackney Road near Columbia Road, they're definitely a one of a kind type of bar. There's a speak easy vibe to the place and delicious choice of cocktails making them well worth the hunt to find them!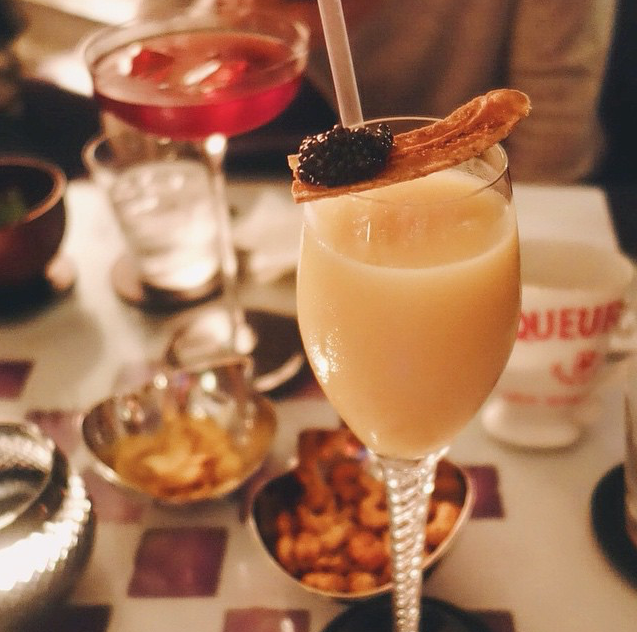 18. Artesian
Artesian is a very sophisticated and original bar in London, with a team of exceptionally talented mixologists and bartenders you'll be spoilt for choice when visiting them. They've received a number of awards for their cocktails and you'll be forking out quite a bit for a drink but it's definitely a location to spoil yourself on a special occasion!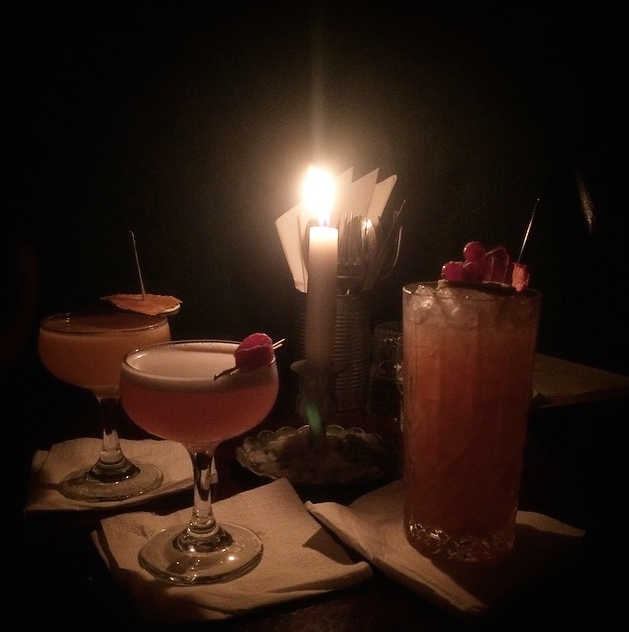 19. Evans and Peel Detective Agency
The Evans and Peel Detective Agency is a true speakeasy located in Earls Court. It's all very csecretive with a statement you have to tell the hostess. Once inside you'll be treated to their awesome selection of cocktails and vintage spirits, there's also a great selection of food to choose from. Booking is essential so be sure to call them up in advance.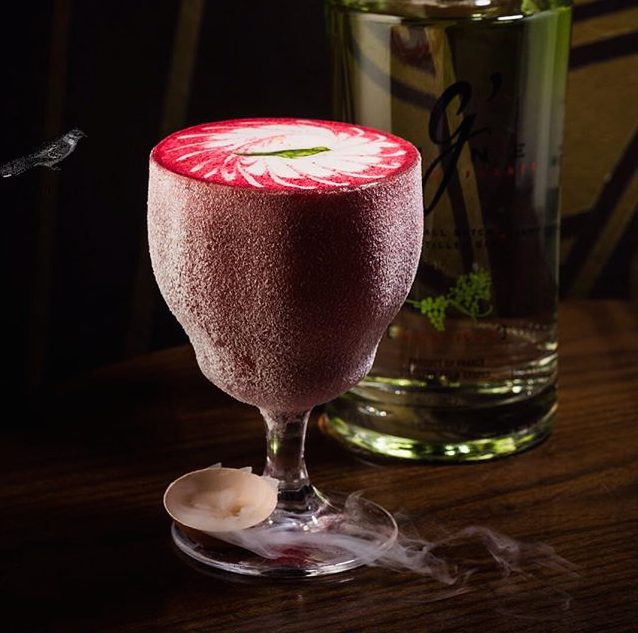 20. Nightjar Bar
The Nighjar is somewhere you won't be forgetting anytime soon. It's a beautiful, low lit bar with a cocktail list that's divided into eras, such as Prohibition. You'll find them near Old Street Station in East London and it's the perfect place to try out an experimental cocktail and chat with a friend.
PLANNING A TRIP TO LONDON? CHECK OUT OUR GUIDE: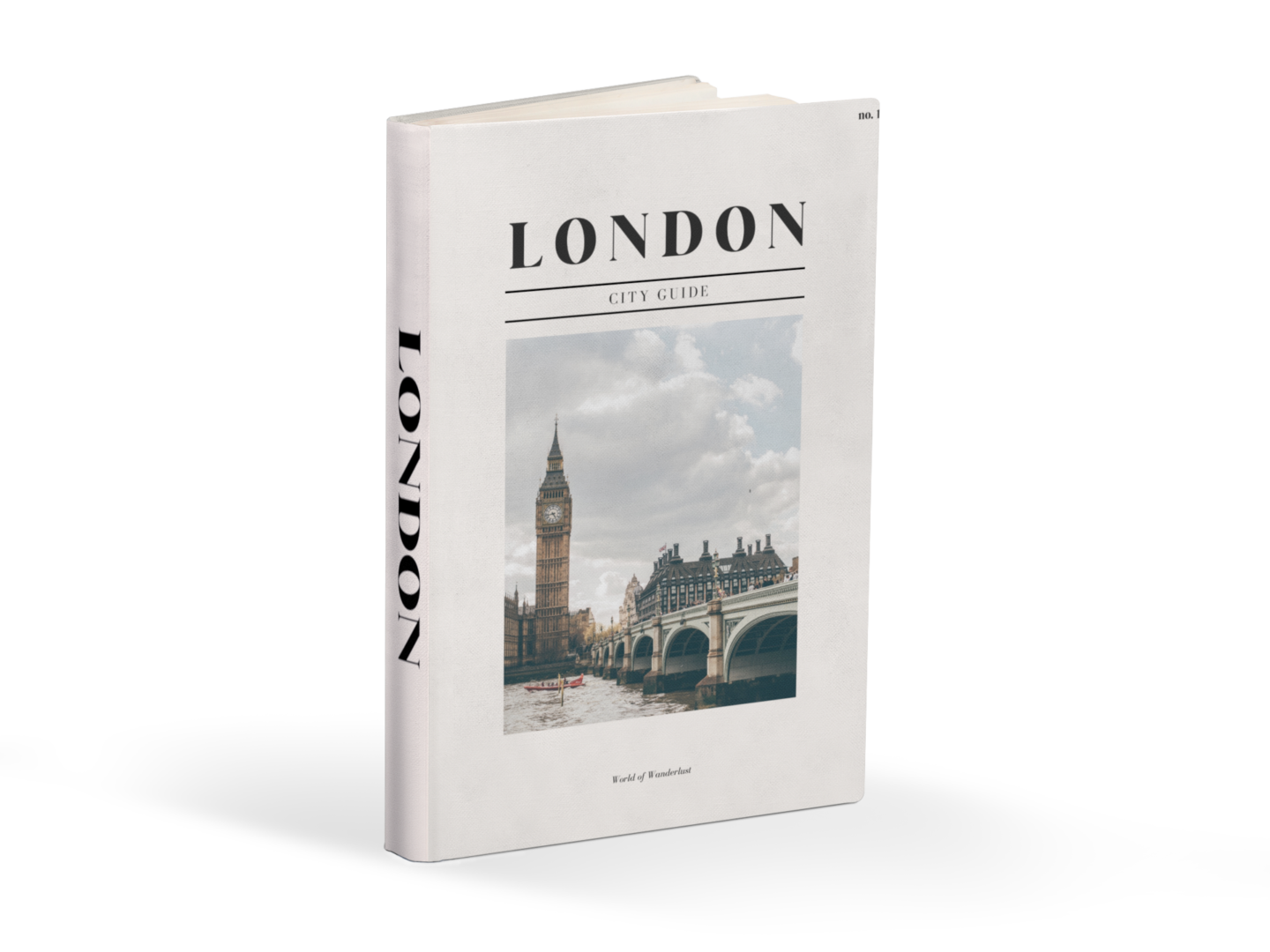 The WOW Guide to London