Europe is filled with endless explorations to be had, especially in the warmer months when travellers from all over the world make their way to the Mediterranean and beyond for island adventures. Here's a list of the best islands in Europe to make your way through on your travels this year and for years to come – there are plenty to make your way through!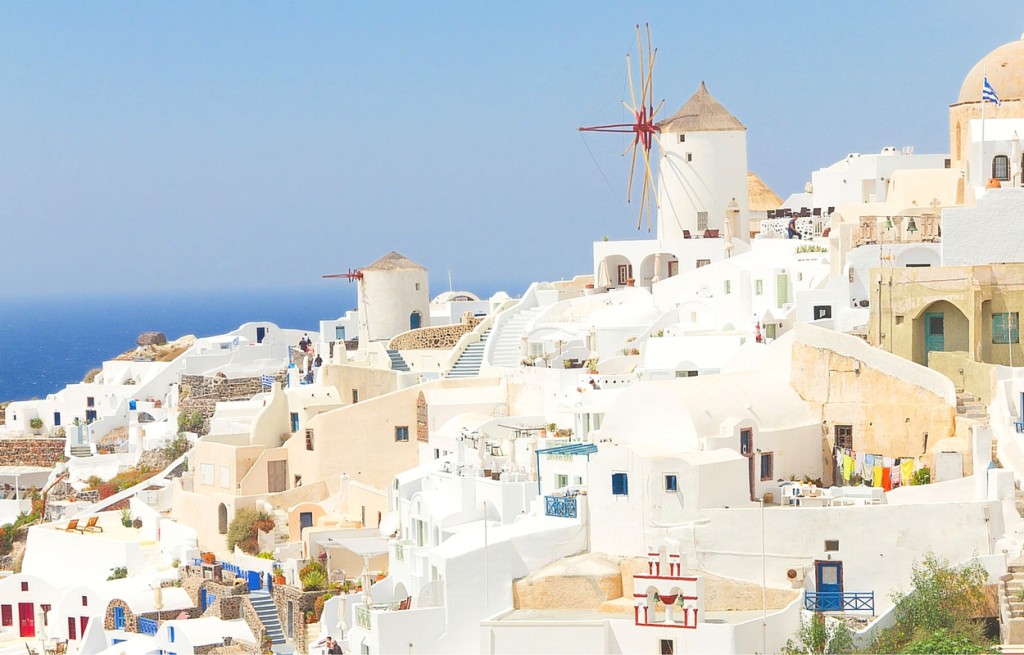 These are the Best Islands in Europe
Santorini
The idyllic and highly photographed Santorini is considered by most as the most beautiful of all the Greek islands – though with so many great islands to choose from that would be a hard call to make! The iconic white houses cling to the cliff sides of the island and overlook the ocean below. Topped off with bright blue doors and friendly locals, this is one of the best islands to immerse yourself in during the warmer months.
Hvar
Although only small in size, Hvar is one of the most charming island cities to find yourself in in the Balkans. Located in Croatia, Hvar is home to terracotta-roofed houses with a bright blue backdrop of the ocean meeting the clear skies. Bliss!

Capri
If you find yourself in the Amalfi Coast of Italy, you really can't go all that way and not make your way over to the island of Capri by ferry. Just a short boat ride away and full of idyllic Italian charm, Capri is commonly regarded as one of the top island destinations in Europe.
Tenerife
Located in Spain, Tenerife is a little different to the other islands mentioned thus far, as it is complete with a green mountainous backdrop and mostly empty, wide beaches.
Zakynthos Island
Located in Greece, Zakynthos is home to an exposed cave that is regarded as one of Europe's best beaches with crystal blue waters, a large cliff face, and many opportunities to explore both on land and at sea.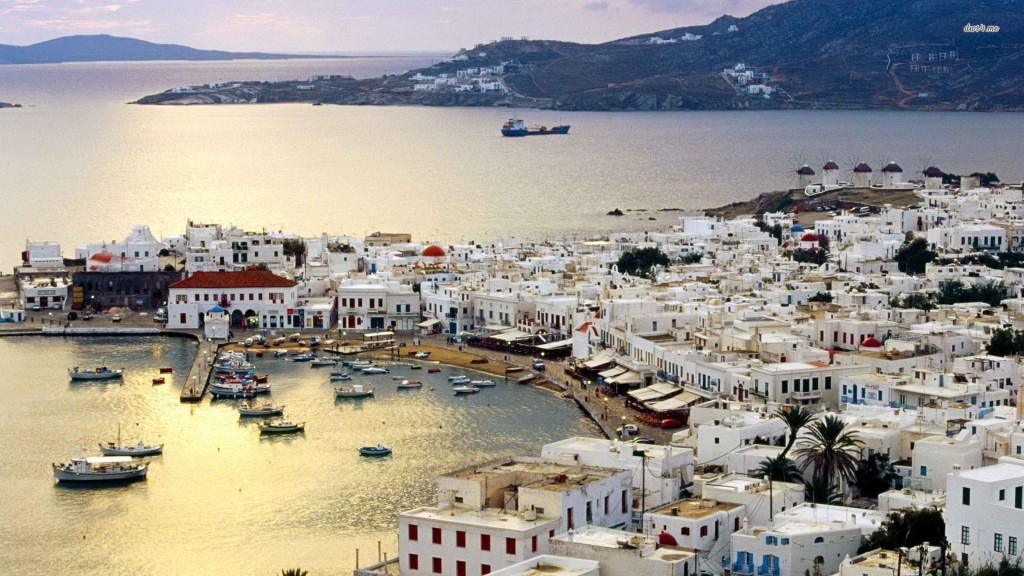 Mykonos
Also regarded as one of the best Greek islands to visit on vacation, Mykonos is more renowned for the ongoing (and sometimes never-ending) party atmosphere amongst a younger crowd.
Majorca
Majorca (Mallorca) is yet another Mediterranean island necessary to visit at least once in your life, complete with limestone mountains, many beach resorts and a much quieter atmosphere to relax in.
Corfu Island
Corfu Island is a great option for travellers who wish to see and do more on their trip rather than laze around on the beach (although there's plenty of that too!) After being held under Italian, French and British rule (now a part of Greece), this island is rich in both history and culture.
Sardinia
Here's an island where you can come to hike the rugged landscape and spend days afterwards on the pristine beaches relaxing.
Elba
Located just 10 kilometres from the mainland of Tuscany (Italy), Elba can be enjoyed in just a few days and is easy enough to reach to not be too far out of the way.
Skye
The isle of Skye in Scotland might not be your usual island getaway but it is certainly a charming one all the same! If you're looking for somewhere to head in the shoulder season (Spring), the Isle of Skye offers great outdoors activities and scenery to explore.
Minorca
Another island in the Mediterranean worth visiting and noticeably more low key than its neighbours (Ibiza and Majorca), Minorca is a great alternative if your idea of a holiday is to relax, swim, and soak up the sunshine.
Ischia
If you find yourself in the Amalfi coast, a visit over to Ischia is not only entirely possible, but extremely popular for visitors to the area.
Gran Canaria
Spain's Canary Islands are popular among locals and visitors alike, one of the most popular being Gran Canaria. This is also a popular stopover for cruise ships (in the northern capital – Las Palmas), so be sure to avoid this area if you're looking to relax and unwind!
Formentera
Spain is full of idyllic islands to visit for a beachy getaway, Formentera being one of those. It is most popularly known for its clear waters, white sand and long coastline.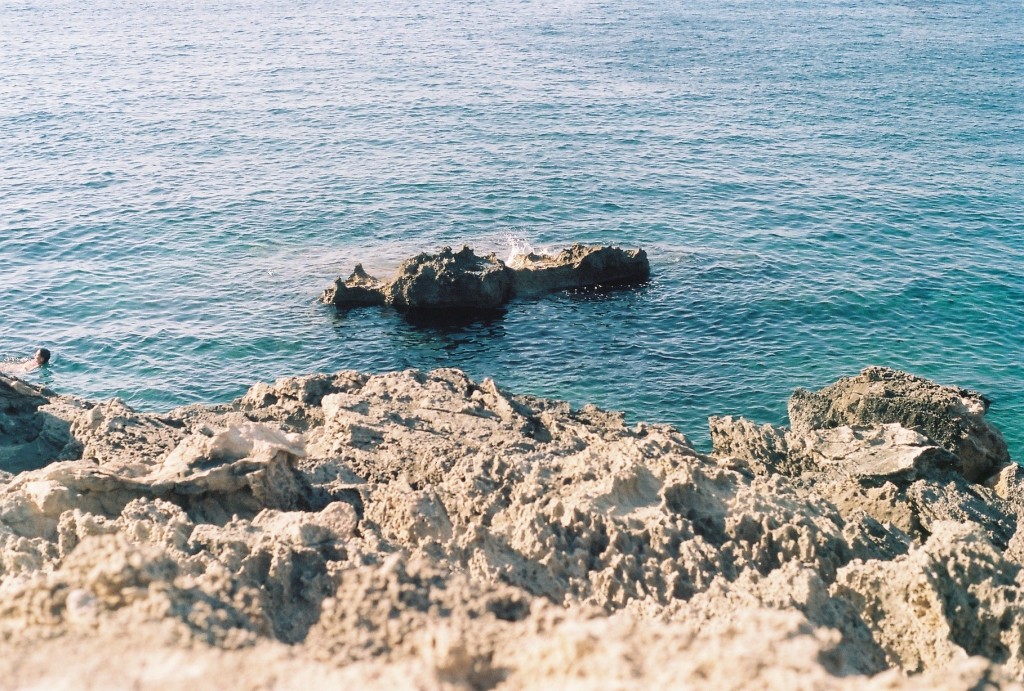 Ibiza
If you're up for something a little more lively, Ibiza is arguably the most popular party island in Europe throughout the summer season. Just be sure you're up for it – Ibiza has a reputation it certainly lives up to! The best way to experience the island is to rent a villa and live like a local by renting a vespa.
Lewis & Harris
If the summer season isn't really your thing (be that for the heat or the crowds – or a combination of both), there are many great options in the North that are a completely different island experience – less sunshine but fantastic all the same! For great hikes and scenery, Lewis & Harris in Scotland is a great option.
Skiathos
Although not nearly as talked about as its counterparts, Skiathos has a thriving nightlife scene with waterfront clubs, al fresco dining and a gorgeous main town that is quite literally as pretty as a picture.
Mljet
Located in the Dalmatia region of Croatia is the unique and sprawling Mljet island. Almost the entire island is covered in lush green forests, though the small villages make up for in charm what they lack in size.
Brač
This island in the Adriatic Sea is one of the most stunning locations to find yourself in Croatia. Brač is home to the iconic Zlatni Rat, a white pebble beach that peers out onto a narrow face of the island and attracts many beach goers in the warmer months.