We've found the best luxury all-inclusive resorts around the world so you don't have to! After traveling the world the last ten years, our editor, Brooke Saward, has stayed at some 300+ hotels and resorts. These are her top picks for the best luxury all-inclusive resorts, for travelers who want to kick back and take it easy once they arrive at their destination.
And just because a resort is fancy, doesn't mean it has to be excluisve. If you ask us, there's nothing better than an all-inclusive resort that takes the decision-making out of travel. So if you're looking for a hotel that offers you food, meals, drinks and activities, check out these 20 best all-inclusive resorts.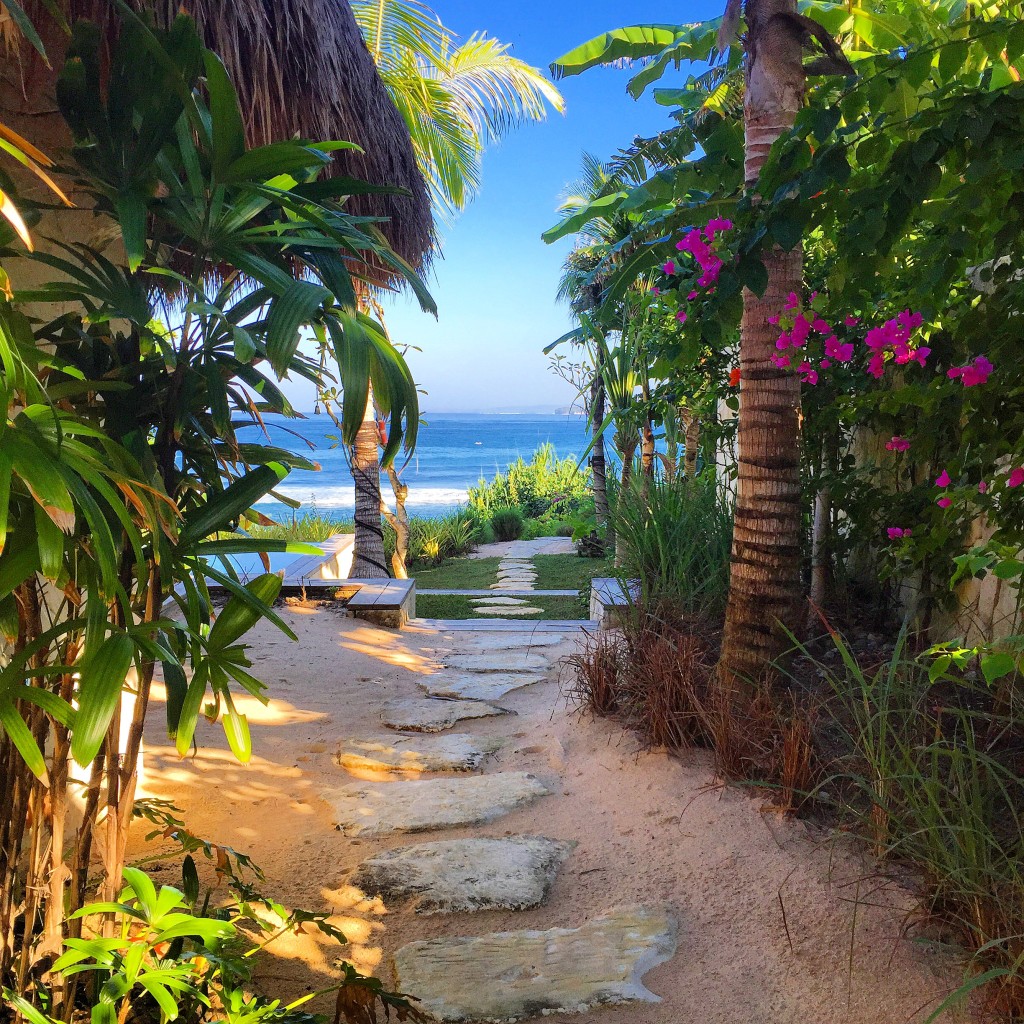 The world's best all-inclusive luxury resorts
1. Nihi Resort, Sumba Island, Indonesia
Let's start with a World of Wanderlust favourite and a resort I hold dear to my heart. If you ask me, there is no resort in the world more special than Nihi Resort in Sumba Island, Indonesia. This resort has been wowing guests since it opened and now boasts an impressive 3-bedroom treehouse, multiple restaurants, and is home to one of the world's best left surf breaks.
This resort includes all accommodation, meals, non-alcoholic drinks, excursions, wi-fi and a number of sea activities. There are also a number of packages available that include spa treatments, transfers by safari vehicle, and a VIP transfer service at Bali's Denpasar Airport. Special activities include swimming with horses, a visit to Nihi's very own chocolate factory and community visits to nearby Sumbanese villages.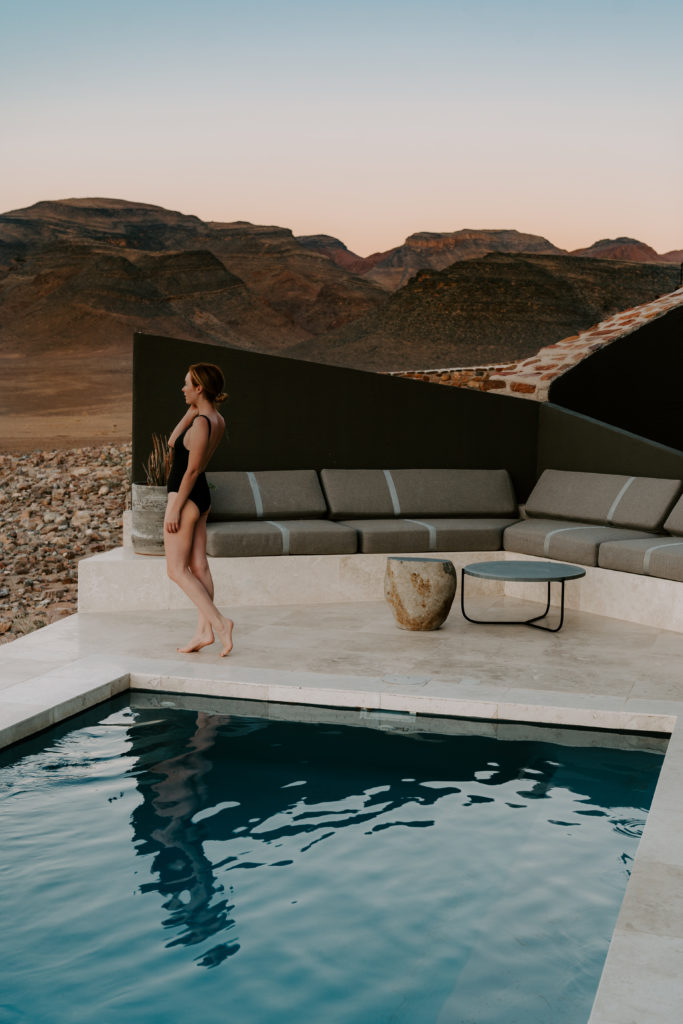 2. andBeyond Sossusvlei Desert Lodge, Namibia
If you're looking for privacy and serenity, look no further than andBeyond Sossusvlei Desert Lodge, one of the world's most isolated luxury hotels. Situated in the heart of the Namib Desert, andBeyond Sossusvlei feels a world away from anything – or anyone. You can arrive at the resort by private aircraft or by self-drive from Windhoek.
Once there, you won't have to worry about a thing. AndBeyond safari lodges across Africa are all-inclusive, from the accommodation to the three meals per day and all beverages. But these lodges are a level up from the ordinary all-inclusive lodge. Meals are a gastronomic affair, prepared by a team of chefs who will cater to all of your dietary needs.
The surroundings of the Namib Desert are understandably hot and dry. So you'll be relieved to learn every room comes with a private pool and unspoiled views across the desert. In the distance, you will often see animals seeking refuge at the watering hole. Or you can choose to get closer to the sparse wildlife on one of the many day trips and activities on offer.
3. Capella Lodge, Australia
Just when you think you've seen it all in Australia, you stumble upon Capella Lodge, an all-inclusive luxury resort on Lord Howe Island. The island is located a two-hour flight off the east coast of Australia and is hands down the most luxurious resort on the island.
With just 9 suites on offer, Capella Lodge is incredibly private, making it the perfect choice for honeymooners to escape the rat race. Room rates include breakfast, sunset apéritifs and canapés, three-course dinner, wines and spirits at the open bar (from 6pm), soft drinks and airport transfers.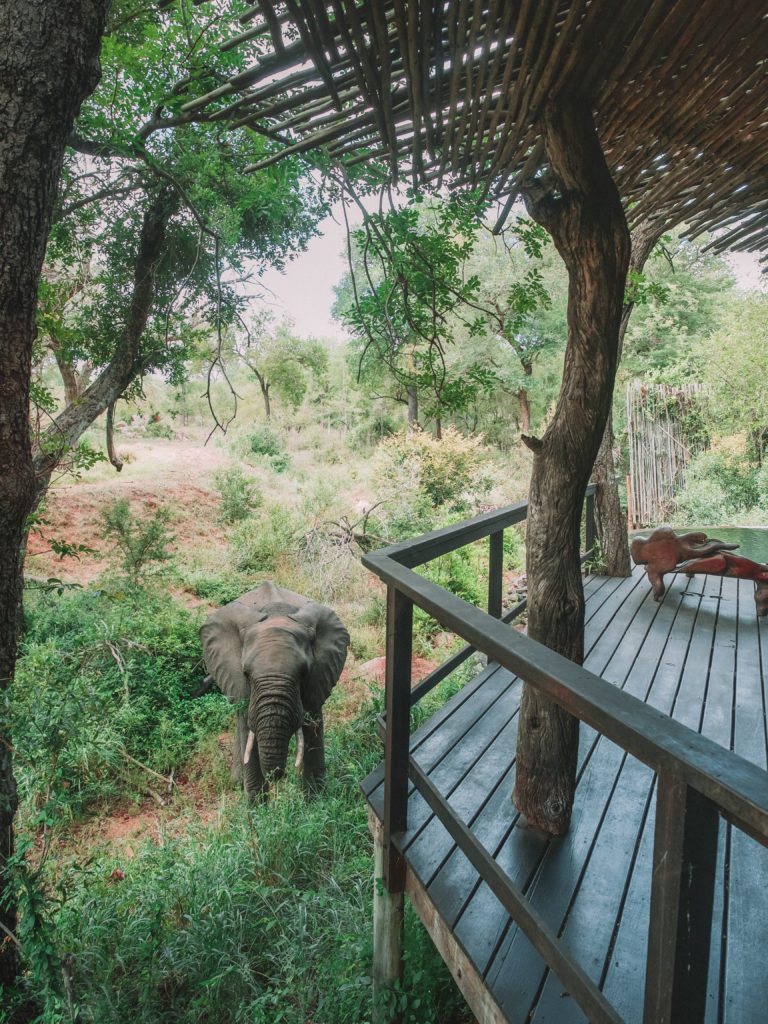 4. Singita Boulders, South Africa
Set along the banks of the Sand River in Kruger National Park, Singita Boulders is a great choice for the ultimate luxury experience in the bush. Singita have a number of all-inclusive lodges around Africa, so be sure to take a look at their website to choose the best lodge to suit your style and travel preferences.
We love Singita Boulders in particular as it has such a traditional appeal, along with keeping the rooms quite literally down to earth. With private pools on each deck, don't be surprised if an elephant drops by for a drink!
5. Royal Malewane, South Africa
At this point in the list, you might be realising just how many incredible all-inclusive resorts there are in South Africa. This being a country that relies heavily on the safari tourism industry, it is no surprise there are endless all-inclusive luxury lodges dotted throughout the country.
One of our favourites for a typical safari experience is Royal Malewane in Thornybush Game Reserve close to the world-renowned Kruger National Park. The lodge includes accommodation, game drives twice daily, all meals and drinks. Plus there are some extra special experiences out in the bush – all depending on your game ranger who will make sure your trip to the bush is a memorable one.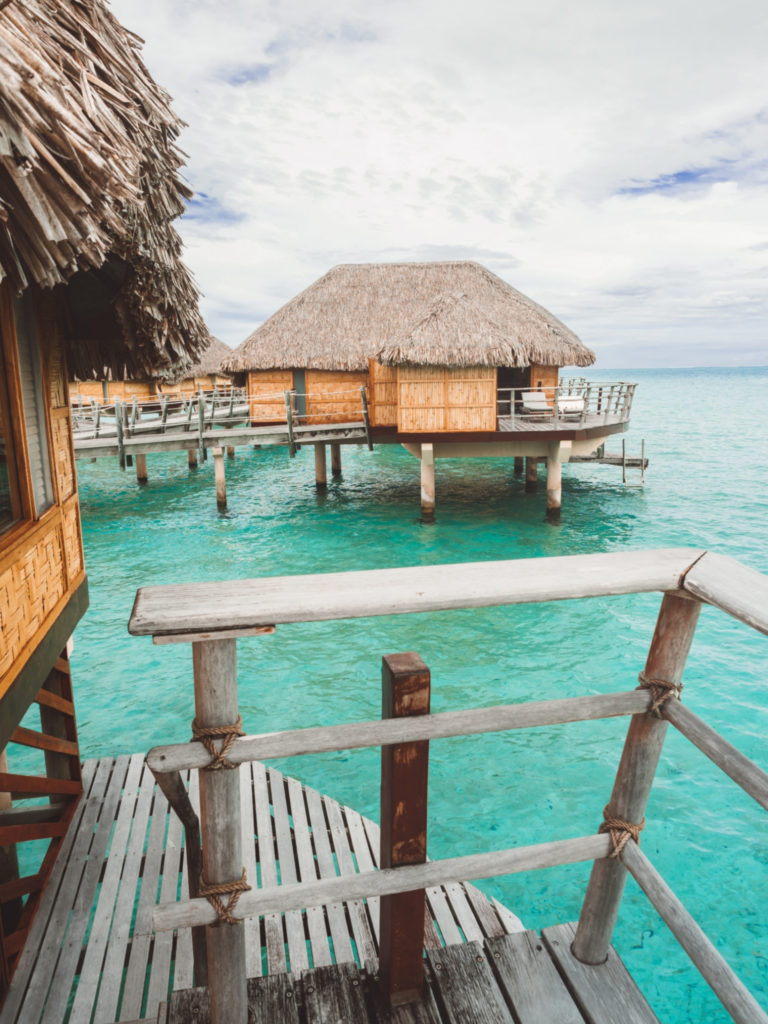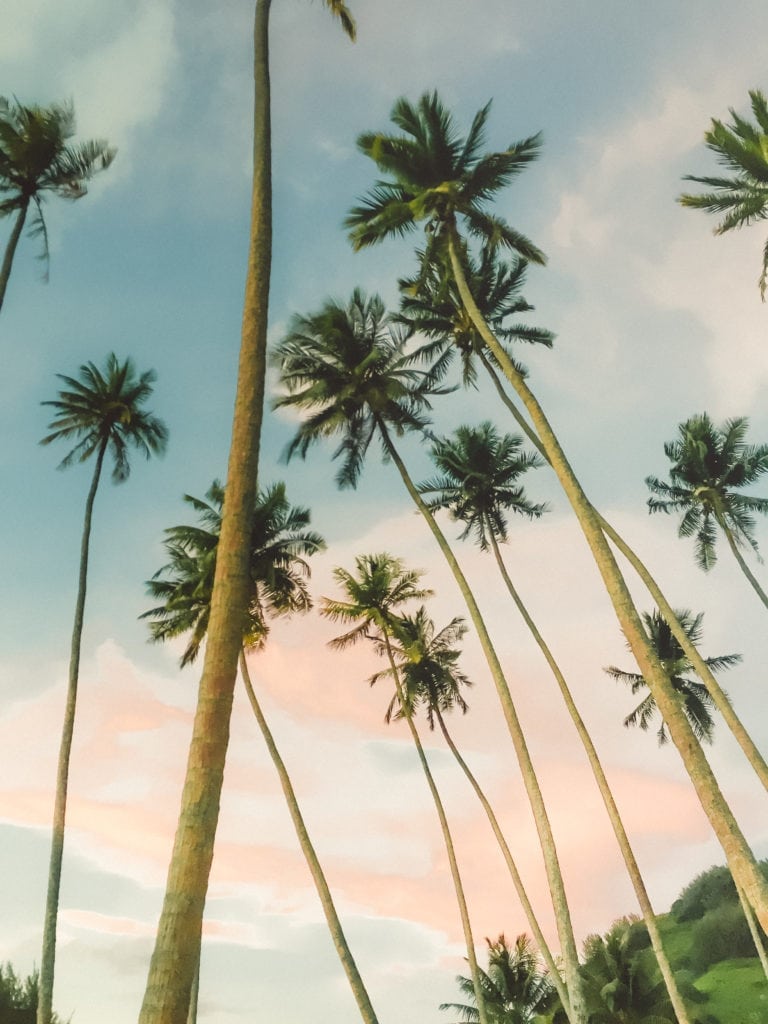 6. Le Taha'a Island Resort & Spa
Le Taha'a might just be Tahiti's most romantic resort. When you think of Tahiti, you often think straight to Bora Bora. But the truth is if you can find a location with fewer resorts and more privacy, you'll have a more enjoyable escape.
Le Taha'a has all-inclusive packages available, for travelers who prefer having fewer decisions to make once on the ground. This will be inclusive of over water accommodation and three meals daily.
Read more: Forget Bora Bora, this is Tahiti's most luxurious resort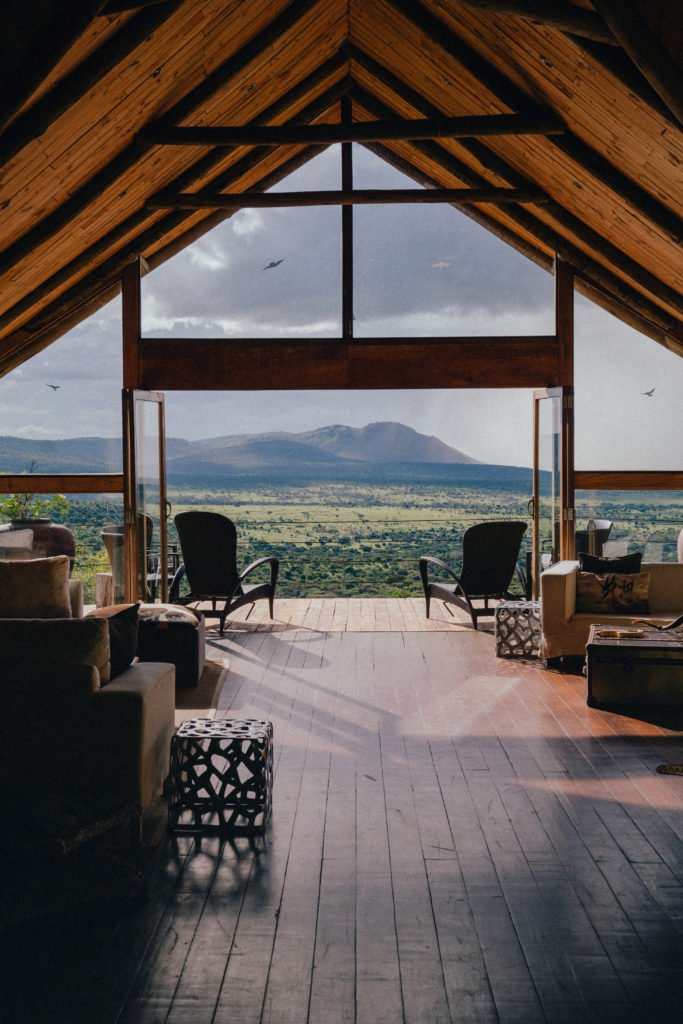 7. Cottar's 1920 Safari Camp, Kenya
There are endless all-inclusive lodges to choose from in Kenya, but our favourite would have to be Cottar's 1920 Safari Camp. The camp has a strong focus on conservation efforts, making your visit, not just life-changing for you, but for the communities in the Greater Mara area.
With a bygone romance appeal, this camp is certainly one of the most romantic locations in Kenya. It has become a clear favourite of Angelina Jolie, who once reserved the entire camp for a family visit and later revisited to rent out the African Villa, Cottar's exclusive villa overlooking the Mara below (pictured above).
Highlights from our own visit included the famous 'bush bath' experience, complete with a gin and tonic in hand. There was also an abundance of wildlife around the reserve, with the added benefit of fewer crowds given the lodges' location just outside of the Maasai Mara.
8. North Island, Seychelles
If you're looking for an African lodge with a different appeal, then trade in your safari vehicle for the Seychelles. There's no denying North Island in the Seychelles is as swanky as resorts come in this part of the planet, so you can expect to pay a pretty penny! But as this resort is all-inclusive, you can rest assured it will be a one price fits all situation.
True to its name, North Island is set at the far north of an Indian Ocean archipelago. The island is incredibly private and secure, so it is no surprise that it has become a popular choice for celebrities around the world.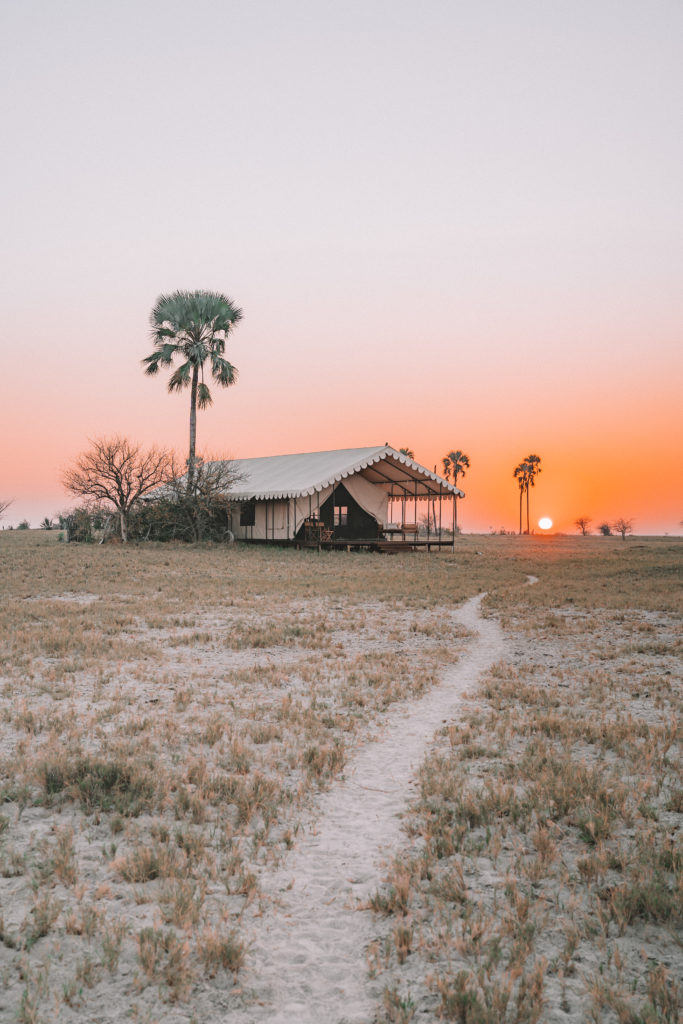 9. San Camp, Botswana
If you fancy going off the grid, there is no better place to do this than San Camp in Botswana's Kalahari Desert. Remote and refined, this camp changes locations year after year as it moves with the changing nature of the seasons. During the season the camp is surrounded by open landscapes wherever it is situated, making it a great choice for travelers who prefer to go off the grid.
And when we say off the grid, we don't just mean geographically. There is also no wifi or phone service at the lodge, giving you an opportunity to truly switch off and tune into your senses. Rates include a luxury appointed tent with a private ensuite, three meals daily and twice-daily game drives with a private guide.
10. Four Seasons Golden Triangle, Thailand
Set amongst a lush garden in Thailand's Golden Triangle, this Four Seasons property has become of the most sought after resorts in all of Thailand. And if you ask us, it is no surprise! Located next to the Ruak river, the resort is a great choice for travelers who are in search of health and wellness, with an earthy backdrop.
This all-inclusive resort has such a grounding appeal that we cannot fault the experience on offer. The tented rooms have all the romance of an African safari, yet set in the wilderness of Asia's mesmerising Golden Triangle.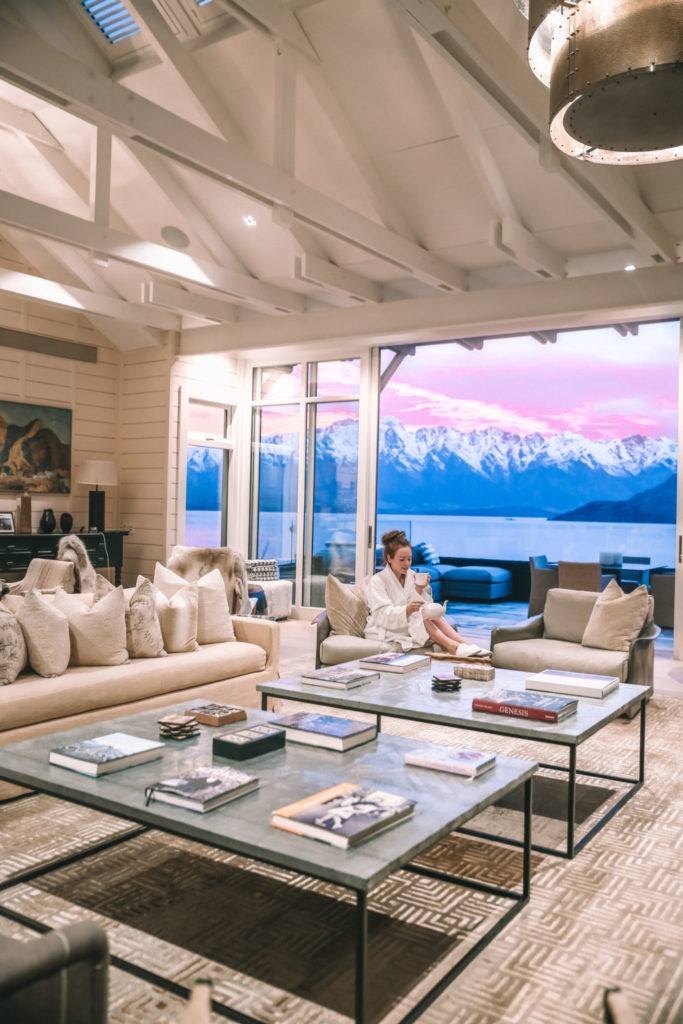 11. Matakauri Lodge, New Zealand
There are just a few all-inclusive lodges in New Zealand, but if you ask us, none is more special than Matakauri Lodge in New Zealand's South Island. This lodge is situated just outside of Queenstown, New Zealand's most popular city and adventure capital. So as you can imagine, there is no shortage of activities on offer!
The lodge itself is beautiful, so you'll want to spend at least a few nights here just to laze around and enjoy the surroundings. As the room rates are all-inclusive, you will surely spend a lot of time at the lodge enjoying gastronomic meals, with the dinner being a personal standout! You can expect fresh produce, modern dishes and impeccable flavour combinations.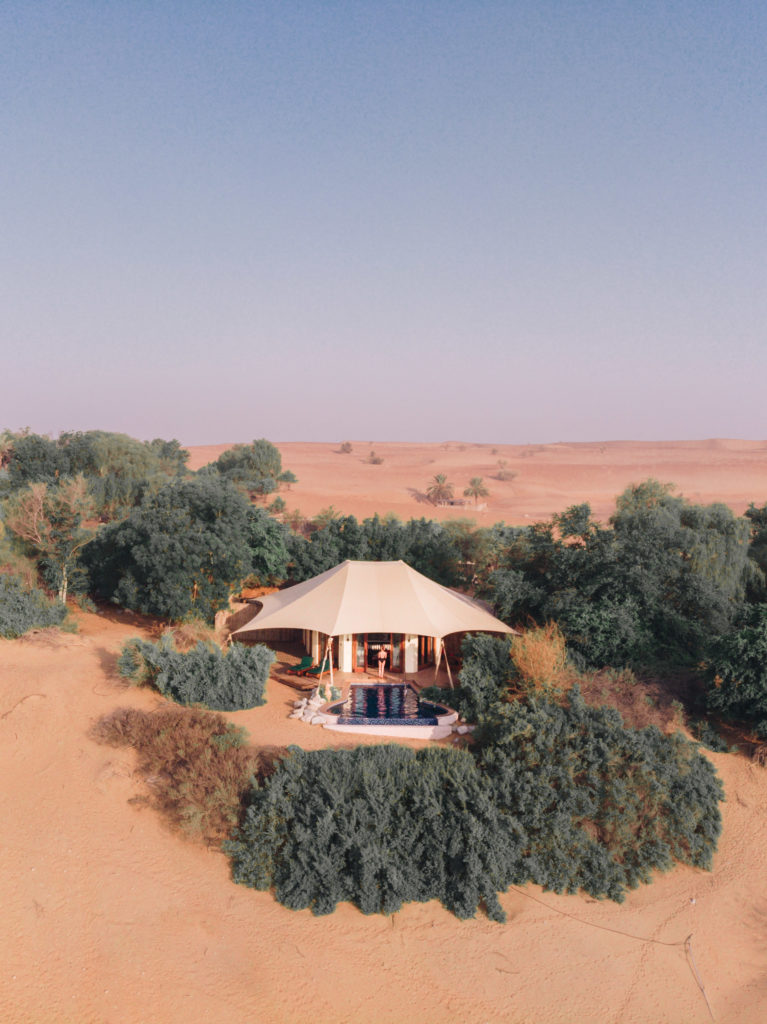 12. Al Maha Desert Lodge, Dubai
Dubai is often considered a stopover city but if you ask us, there's a little bit more to the United Arab Emirates to merely make a quick stop! And nowhere is that more true than at Al Maha Desert Lodge, tucked away in the desert of Dubai.
Room rates include your accommodation, meals and a handful of complimentary activities. Be sure to make the most of the chance to discover the desert animals on one of the evening drives in the desert, as this is a great way to enjoy the sun setting over the dunes.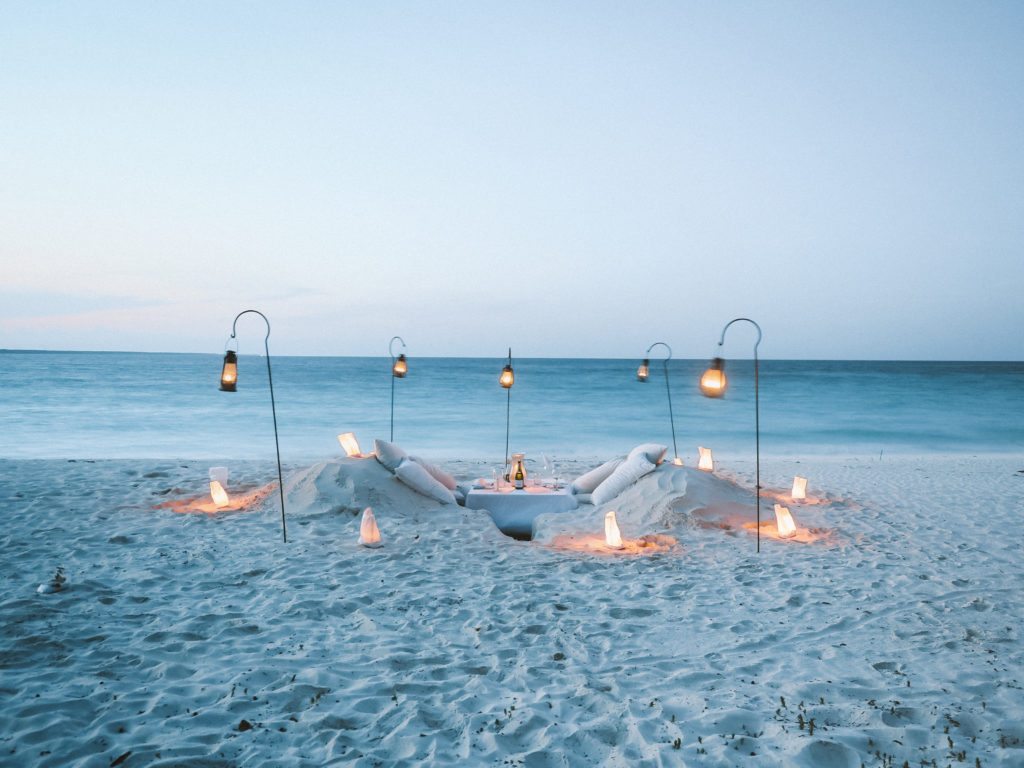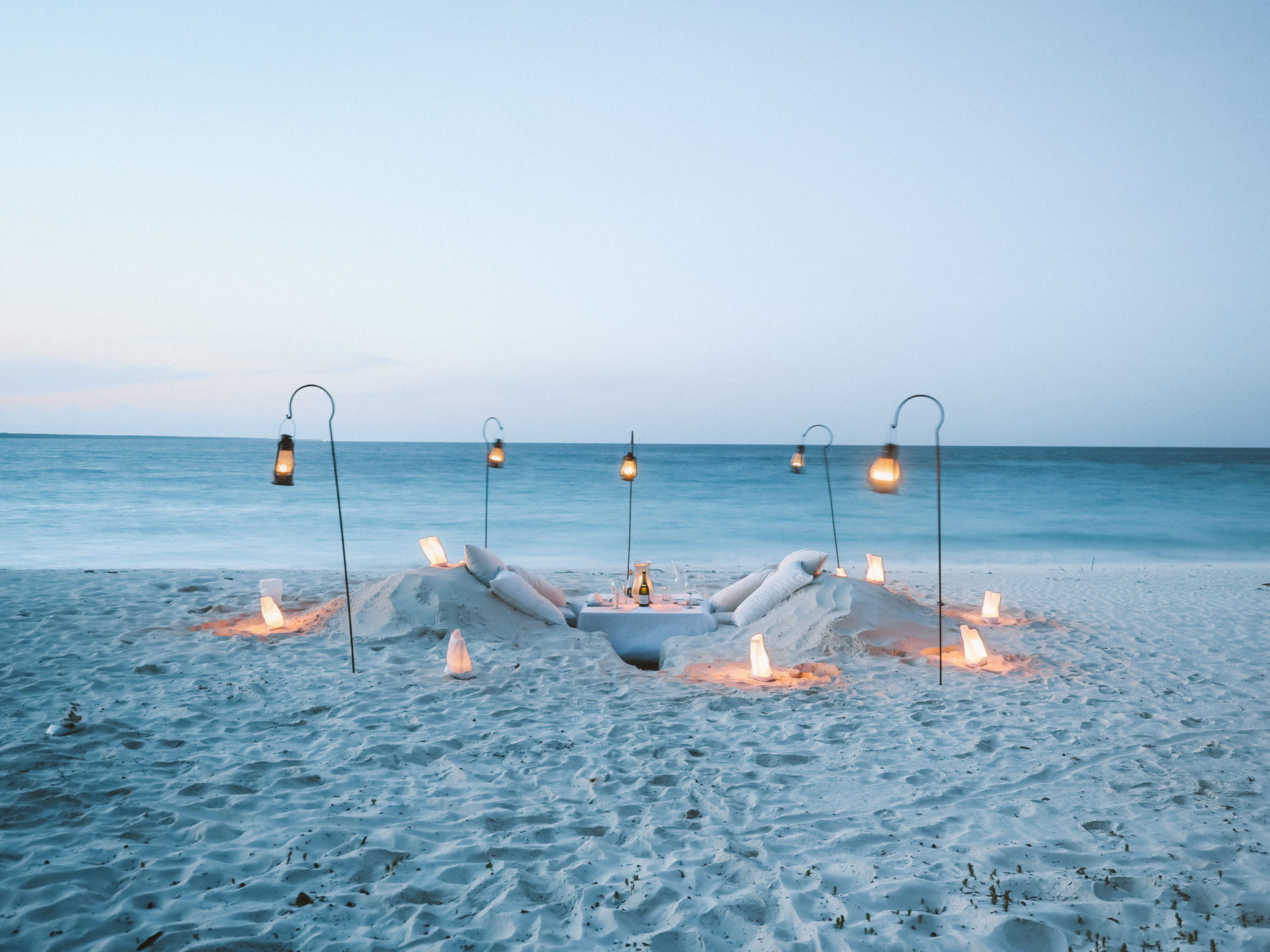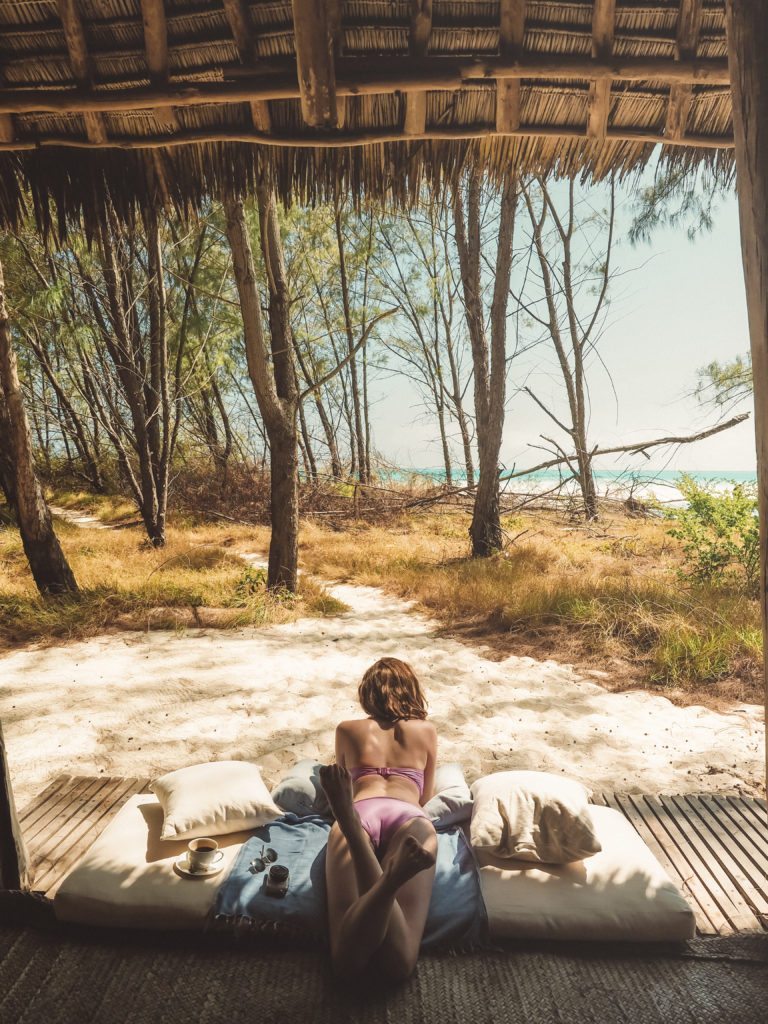 13. andBeyond Mnemba Island, Zanzibar
If there's one lodge in the world we could say is more special than anywhere else, it would have to be Mnmeba Island in Zanzibar. This andBeyond property has long been a favourite of ours, though we are very fond of all of their properties across Africa!
Mnemba Island is a private island located off the coast of Zanzibar. With just a handful of bungalows on offer, the island offers complete privacy and seclusion. Plus, the island is also famous for having some of the world's most incredible reefs to snorkel and dive.
Room rates include accommodation, a private butler for your villa, three meals daily and a huge selection of South African wines and spirits. It is a great choice for honeymoon couples, as well as solo escapes if you're looking for quiet tranquillity.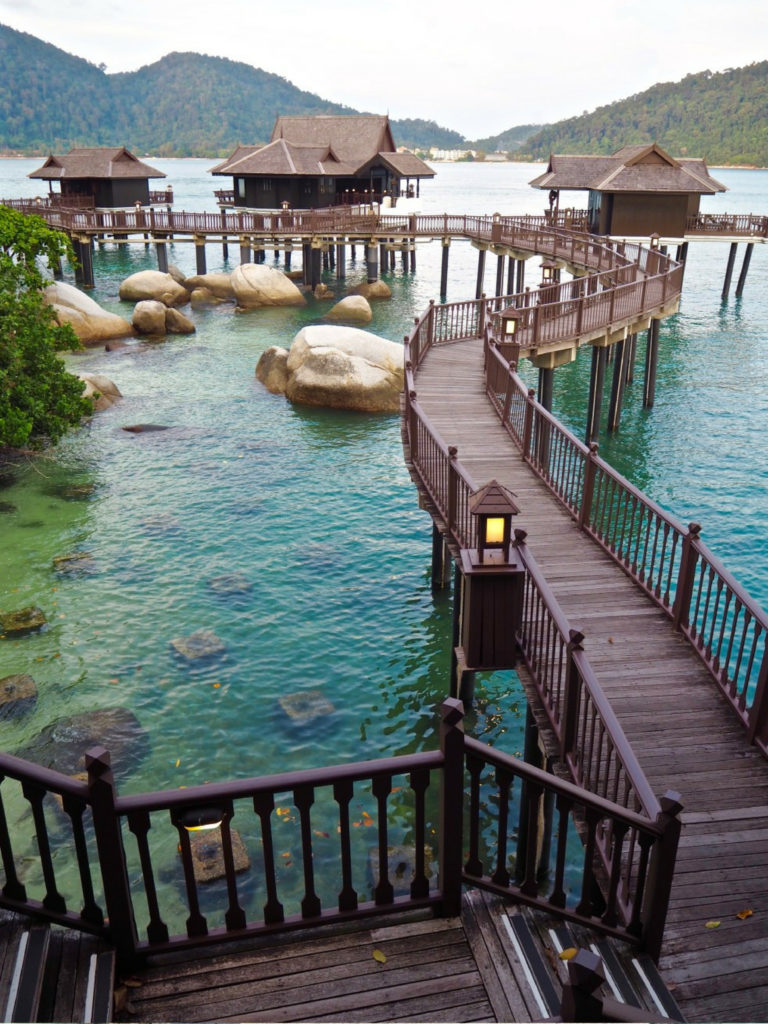 14. Pangkor Laut Resort, Malaysia
There aren't too many luxury all-inclusive resorts across Malaysia, but the one we love most is Pangkor Laut Resort. Although not exclusively all-inclusive, the resort offers packages with accommodation and meals, for the all-inclusive experience.
Both situated on the sea and on land, guests can choose between overwater bungalows and land villas nestled in the forest. Both offer their own appeal, so be sure to consider what suits you best.
15. Explora Atacama
Stretching the Pacific coast of northern Chile, the Atacama Desert is an incredible part of the world if you are looking for an isolated escape. Explora lodge is an all-inclusive lodge inside Atacama, which offers a five star resort experience including accommodation, meals and drinks. But this lodge takes it one step further – guests will also be able to enjoy a wide range of activities with private guides to really immerse themselves into the location.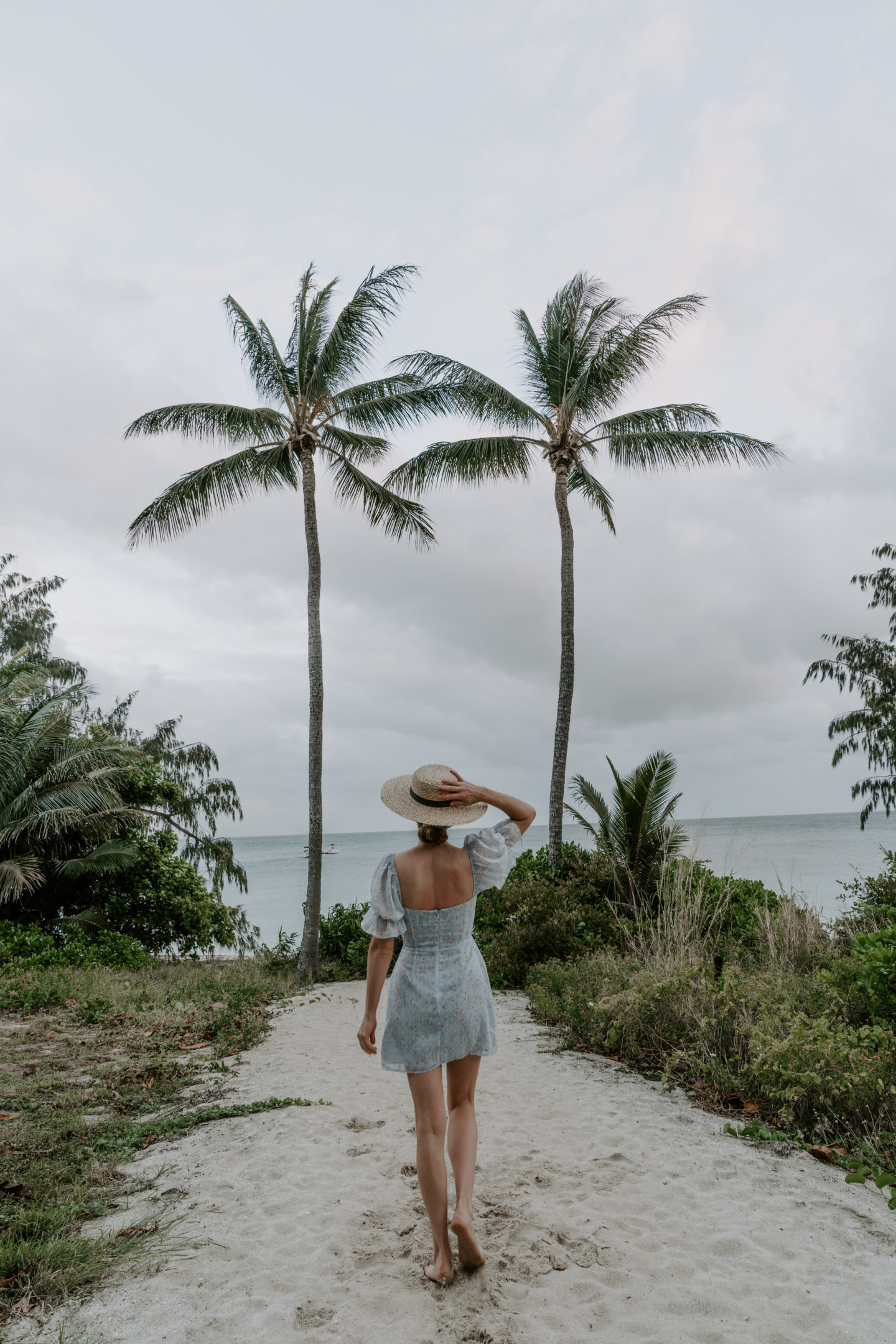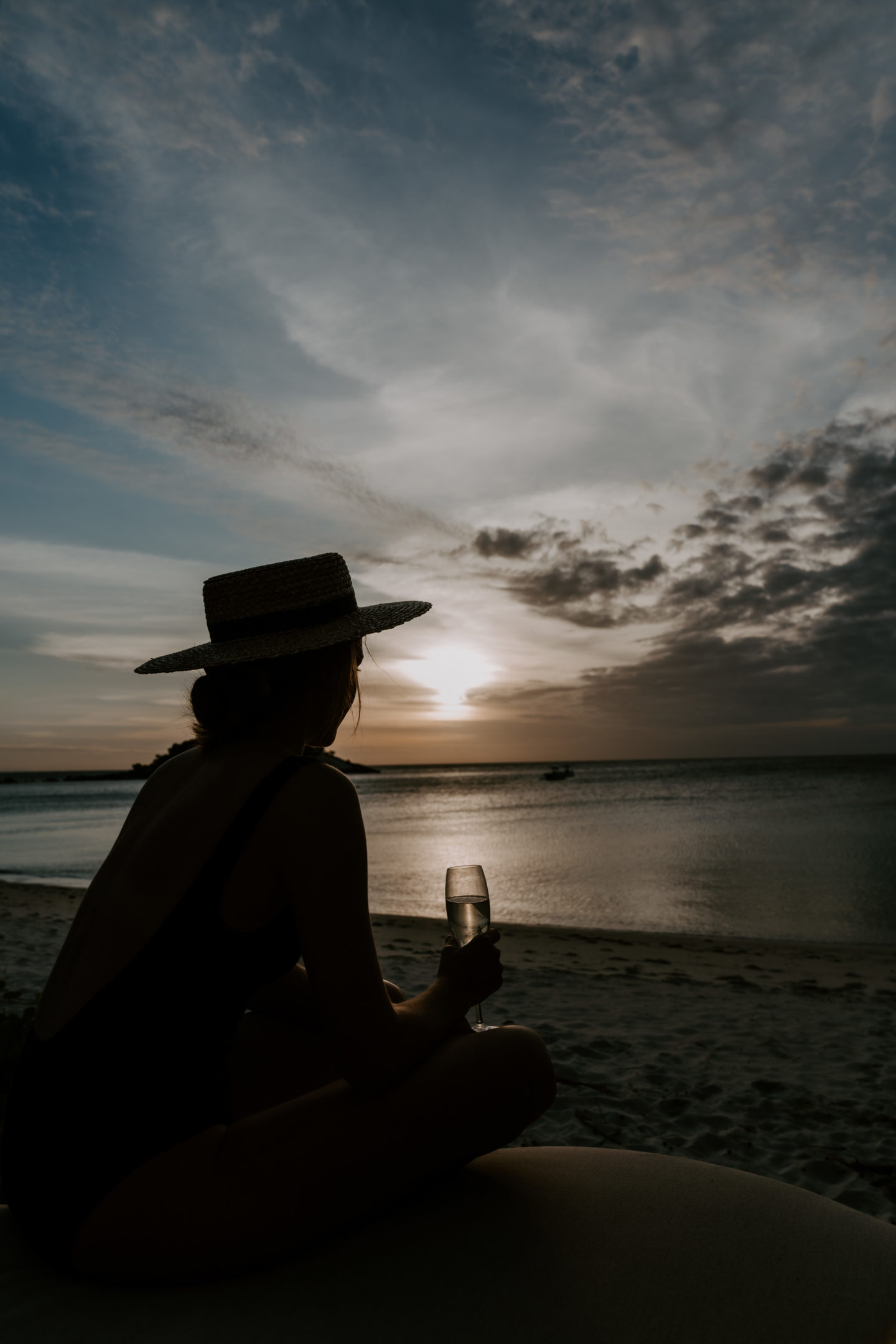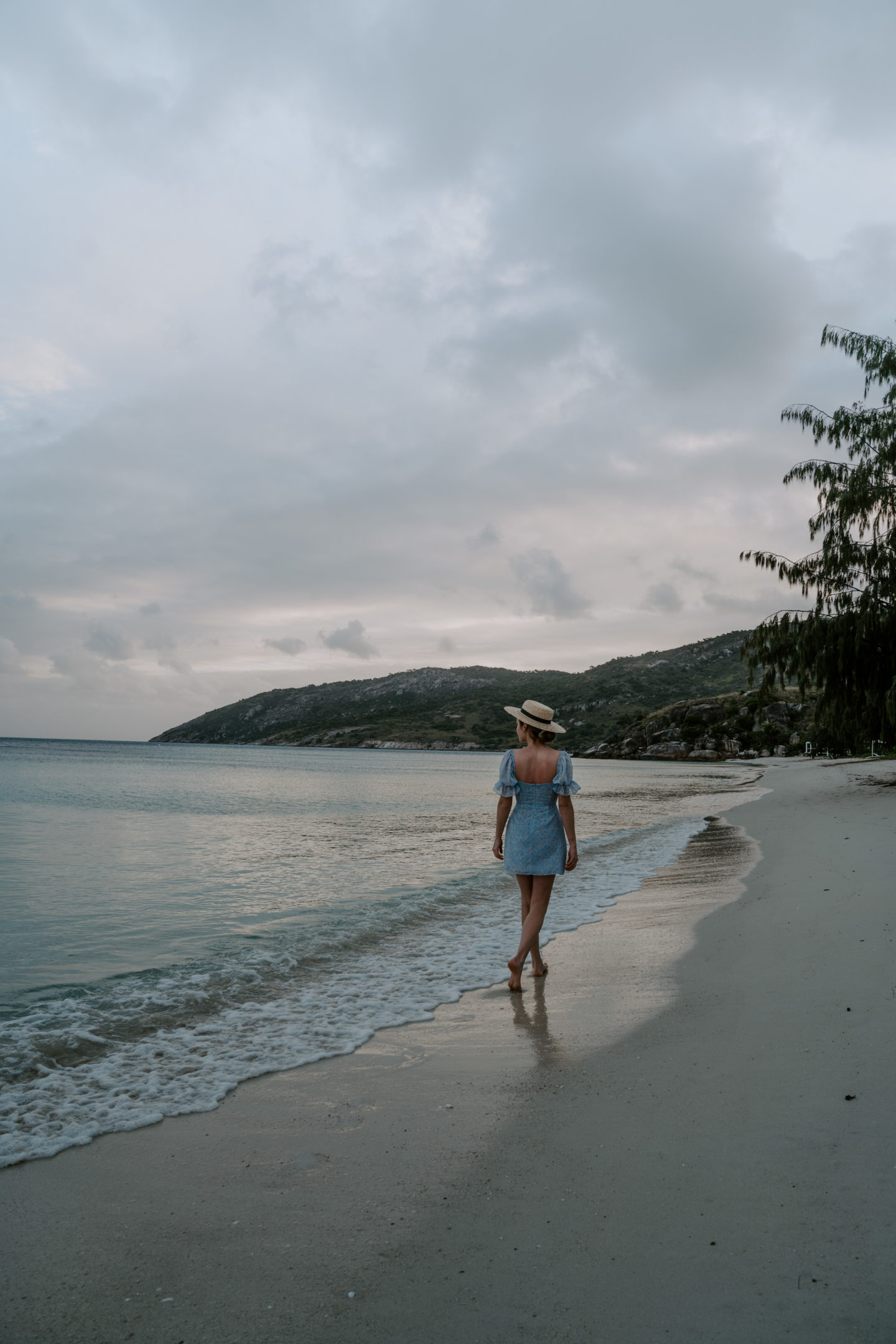 16. Lizard Island, Australia
Earlier this year I had the absolute pleasure of checking in to Lizard Island in Australia. This luxurious all-inclusive resort is one of Australia's best-kept secrets. Located in far North Queensland at the tip of Australia, you will find yourself right on the door step of Australia's famous Great Barrier Reef. Room rates include accommodation and all meals, plus a wide selection of alcoholic and non-alcoholic drinks.
17. Bluefields Bay Villas, Jamaica
As one of the most exclusive resorts in Jamaica, the all-inclusive Bluefields Bay Villas is the creme de la creme in luxury accommodation. Located on the South Coast, each private villa comes with a host of private staff. So if money is no constraint, look no further than this oppulent oceanside escape in the stunning Caribbean.
18. Twin Farms, Vermont
While there aren't too many all-inclusive resorts in the United States, Twin Farms Vermont certainly makes up for the lack of quantity with extremely quality service and ammenities. This all-inclusive resort ovvers private cottages and cabins, with a central 1795 farmhouse hosting meals and an oppulent lounge area.
19. Kokomo Private Island, Fiji
As far as Fiji's best luxury all-inclusive resorts go, Kokomo is on top of the list. Located on a private island in the Great Astrolabe Reef, the resort features white sand beaches and access via helicopter. The resort's room rates include accommodation, meals and most water sports.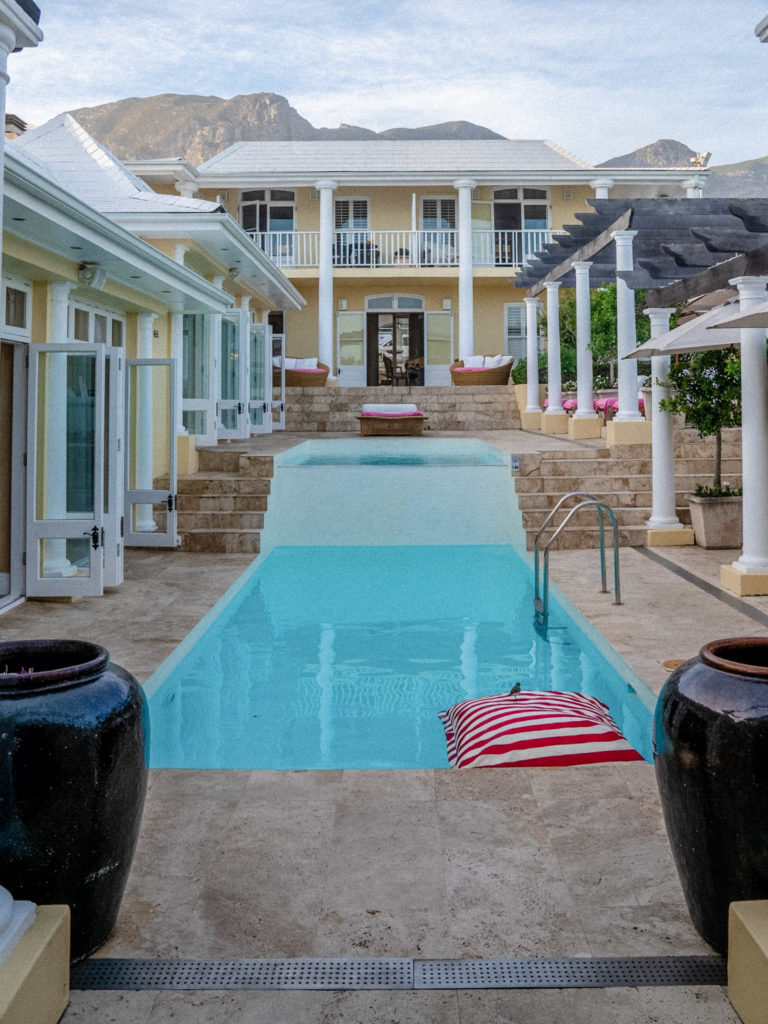 20. Birkenhead House, Hermanus, South Africa
As far as luxury all-inclusive resorts go in South Africa, Birkenhead House is up there with the best. Situated in the coastal town of Hermanus a short 90 minute drive from Cape Town, the resort is far enough away and yet close enough to everything.
Room rates include beachfront accommodation, daily meals and the main event: a degustation dinner. Whilst at the resort you will find yourself just a few steps from the beach, as well as nestled among the foothills of the Hermanus mountain ranges. So if you're more of an active traveler, be sure to hit the trails!