There is no other city in the world that has a skyline as recognisable as Sydney's harbour. And for a long time, I didn't understand it. I had put it down to a lack in appreciation for the ordinary or familiar. But as it turns out, it was explained to me recently by a friend from overseas. "It's because when you celebrate the New Year, the first thing you see when you wake up on New Year's Eve around the world is the Sydney Harbour lit up in celebration". Suddenly, it all made sense. Being one of the forerunning countries for time zones, Sydney is almost always ahead on time. And today we're sharing the best views in Sydney to help you make the most of your visit to Australia's most celebrated city.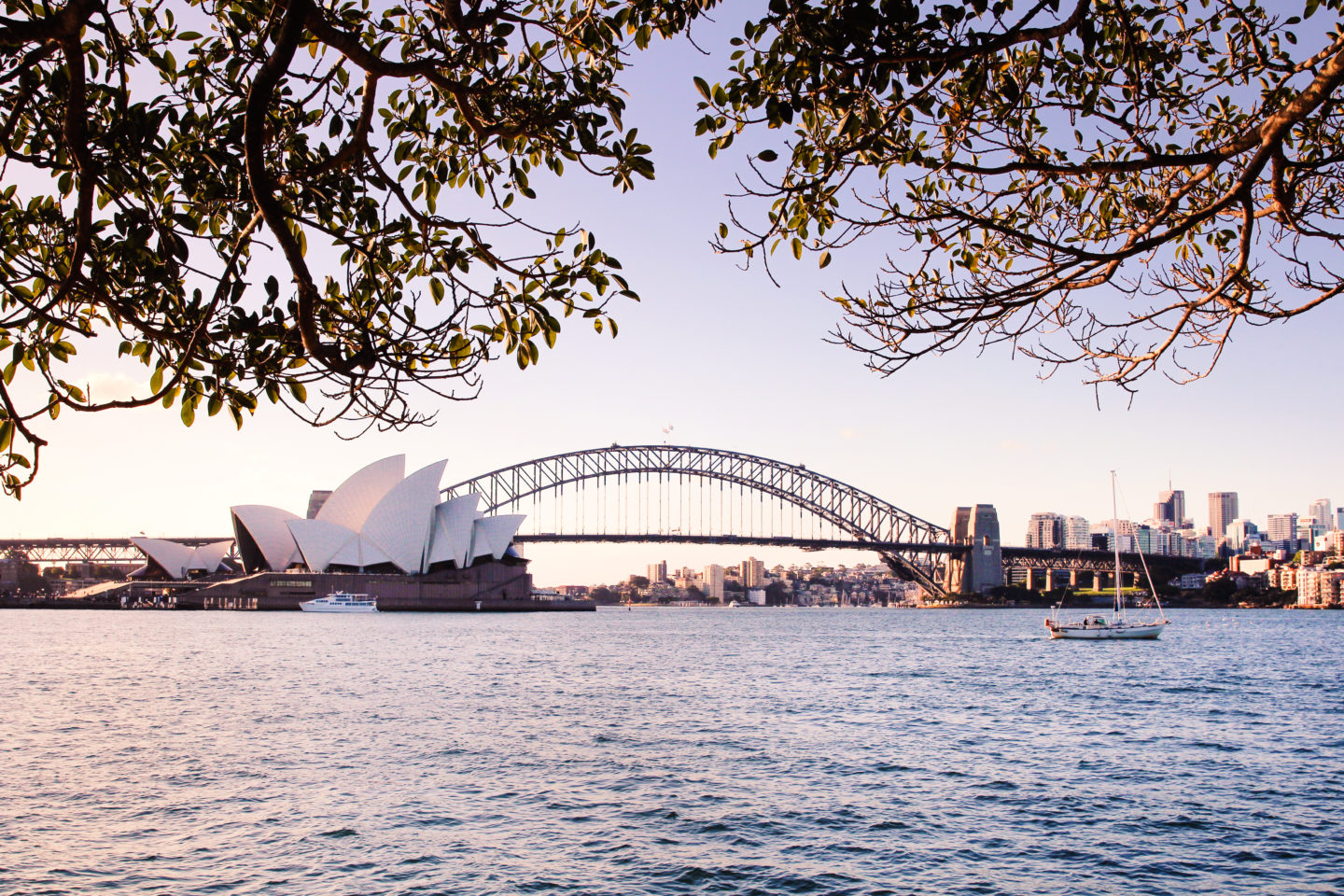 1. Mrs Macquaries Chair
As far as Sydney's best views go, Mrs Macquaries Chair is certainly the most iconic. This classic skyline takes in the Sydney Opera House, the Sydney Harbour Bridge, and a sweeping foreground of water. This sandstone rock cut into the shape of a bench is located on the peninsula and can be visited any time of day (though we do recommend sunset!)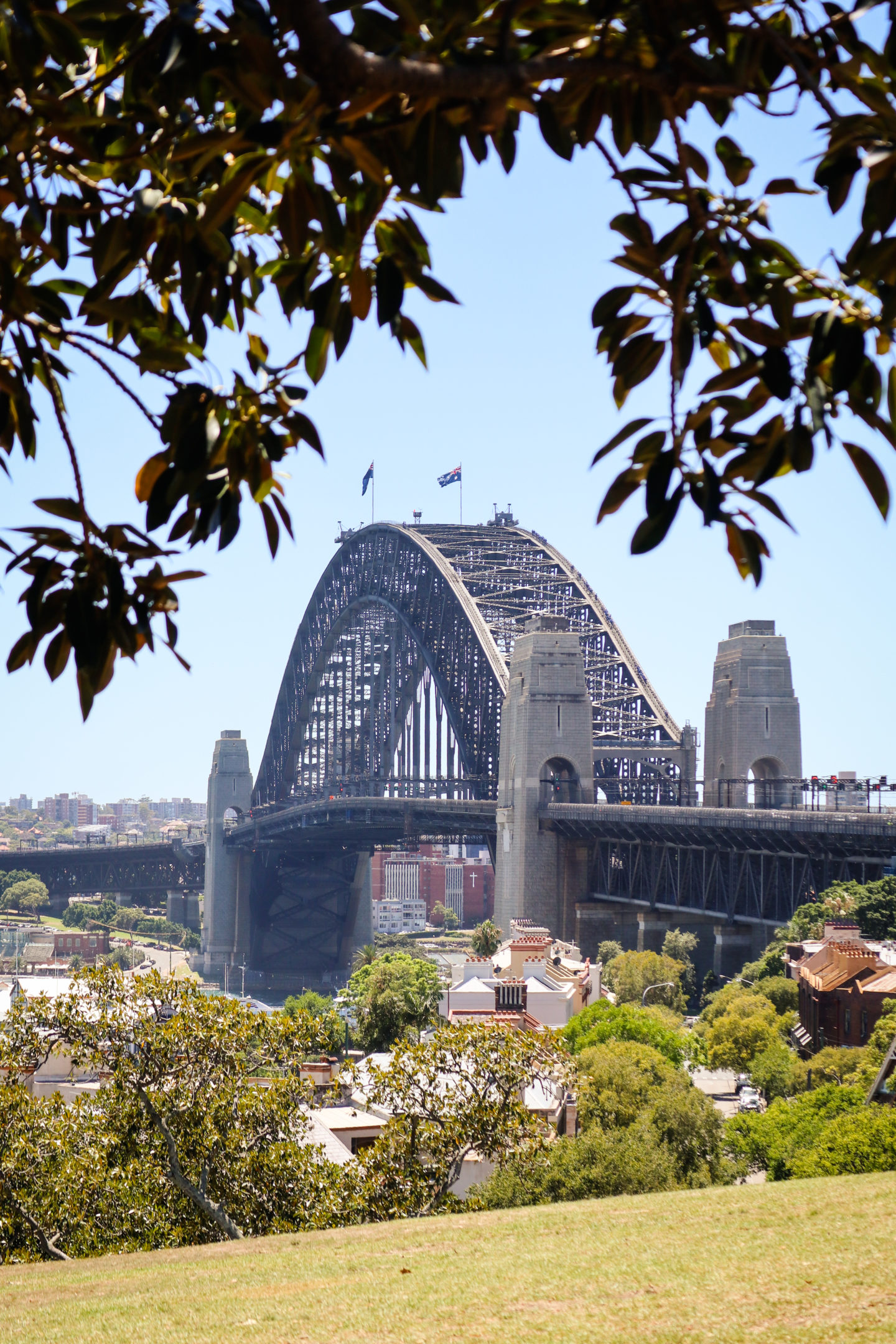 2. Observatory Hill
Another iconic view of Sydney's Harbour Bridge can be found at Observatory Hill. This location is of course honme to the Sydney Observatory, where you can spend some time glaring through telescope domes. But if you prefer the immediate view of the bridge, you won't need to step inside. This is a great place to bring a picnic and enjoy the Sydney summer.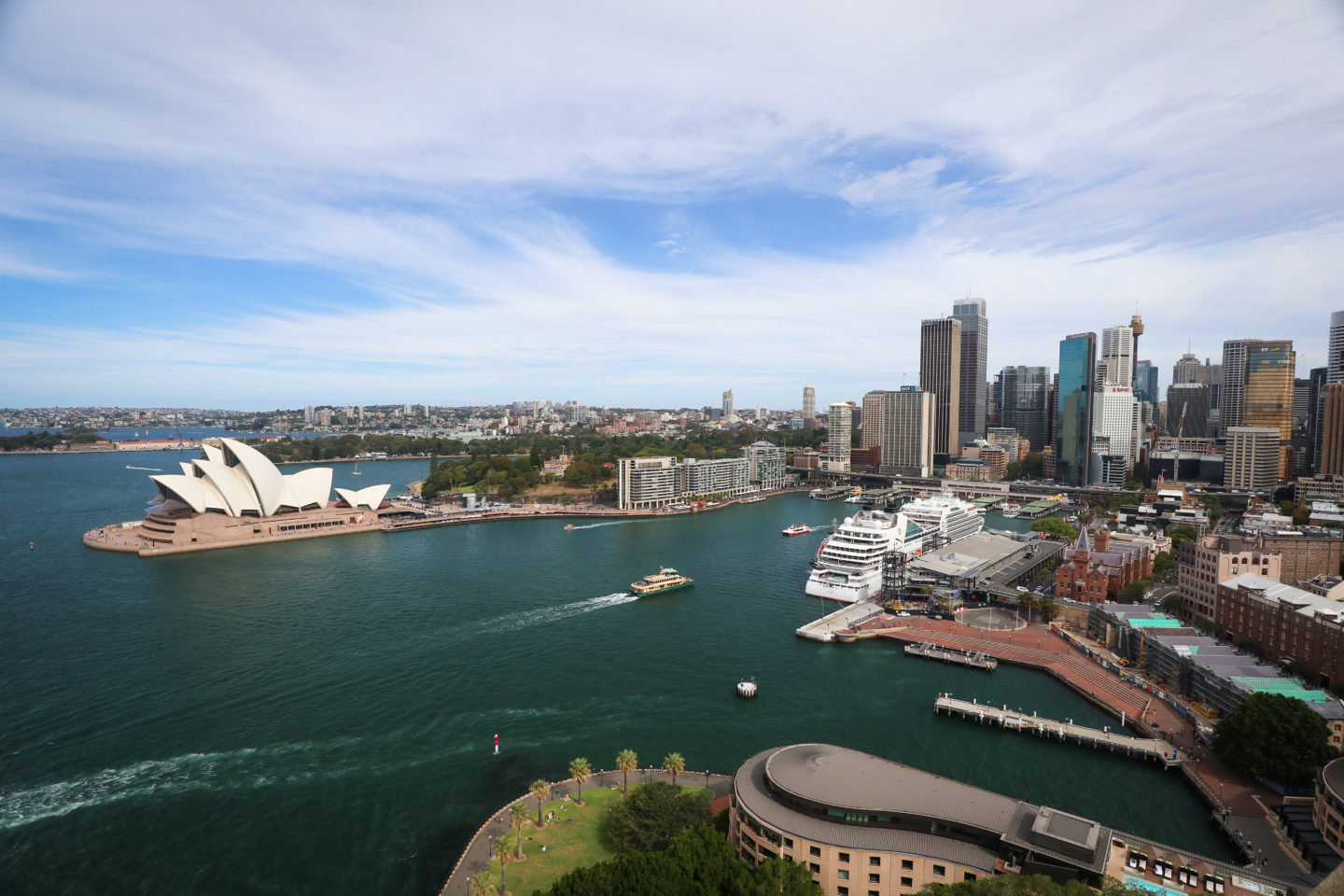 3. Pylon Lookout
Located inside the Sydney Harbour Bridge, Pylon Lookout is arguably the most iconic viewpoint to see panoramic views over Sydney. From here you can enjoy 360-degree views over the city, plus you'll get a workout on your way up, with an impressive 200 stairs to climb!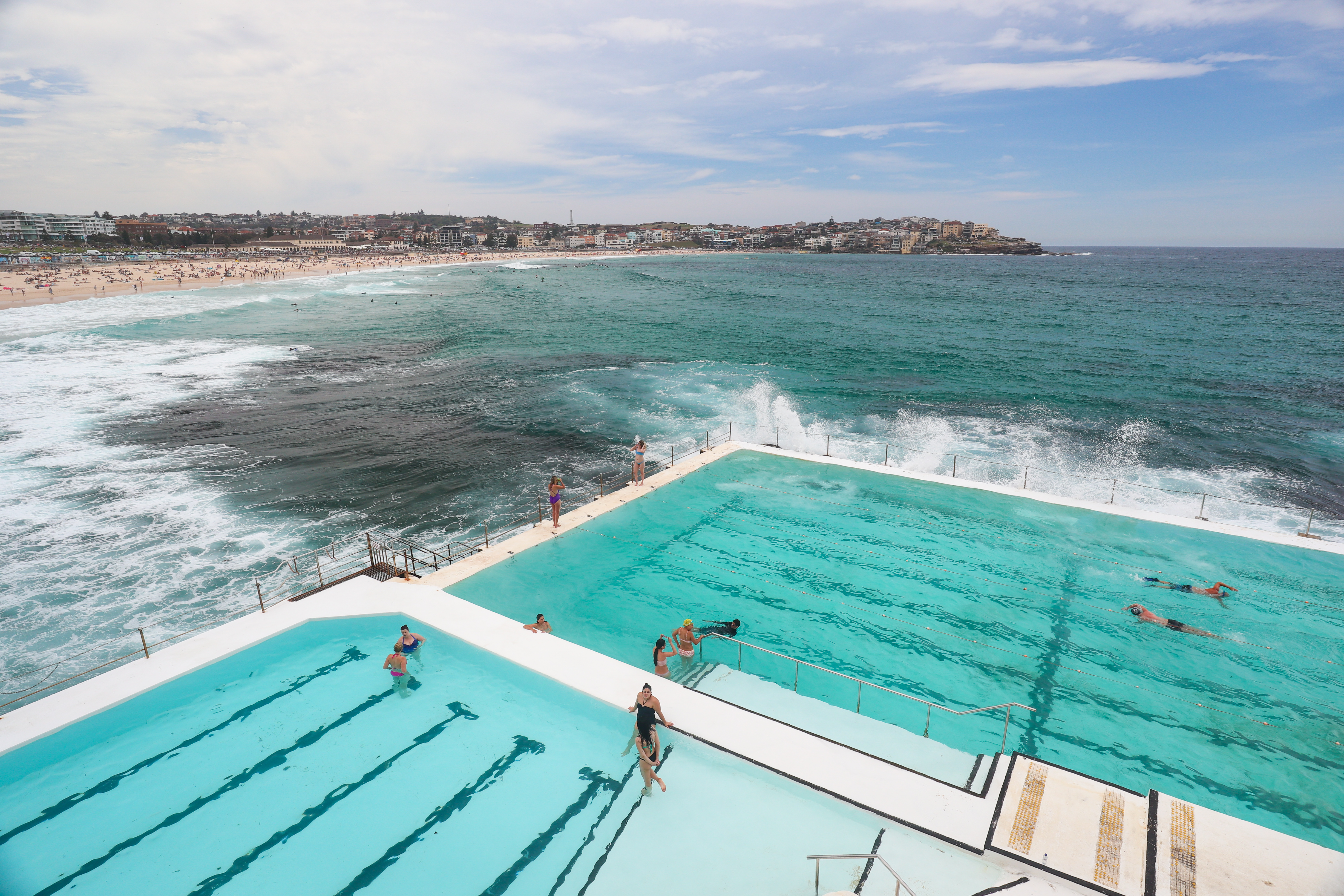 4. Bondi Icebergs
Over the last ten years alongside the rise of social media, Bondi Icebergs has become one of the most iconic views in all of Australia, not just Sydney itself. This iconic swim club overlooks the ocean below and is often a sought after location for visitors to Sydney. Anyone can pay to swim in the pools, or you can also enjoy a healthy lunch at the bistro inside.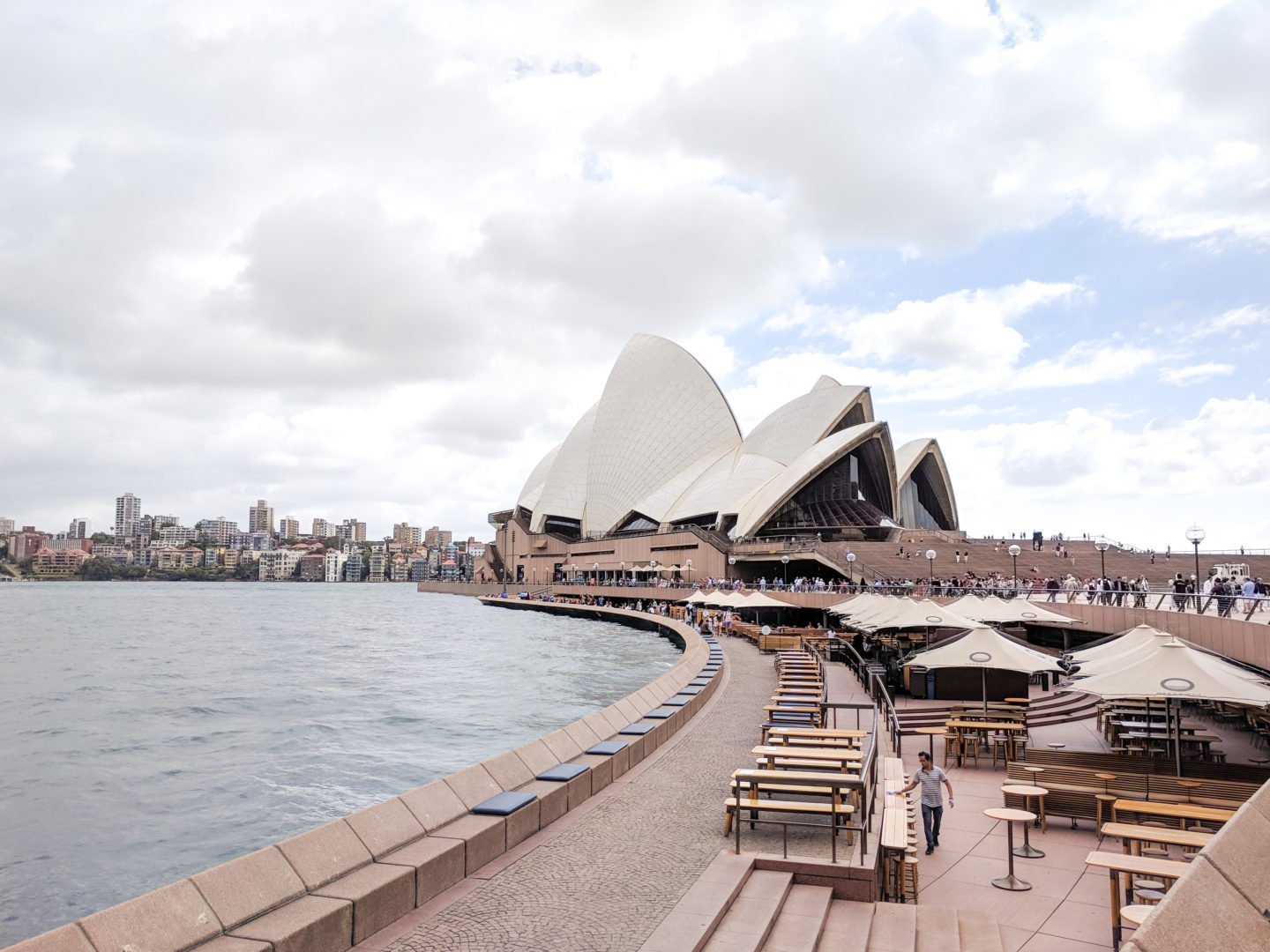 5. Circular Quay
When you think of visiting Sydney, chances are you think of visiting Circular Quay. This is where you will enjoy the iconic backdrop of the Sydney Opera House on one side and the Sydney Harbour Bridge on the other. There are a range of casual bars and swanky eateries lining the waterfront, so be sure to pull up a chair if you fancy staying a while.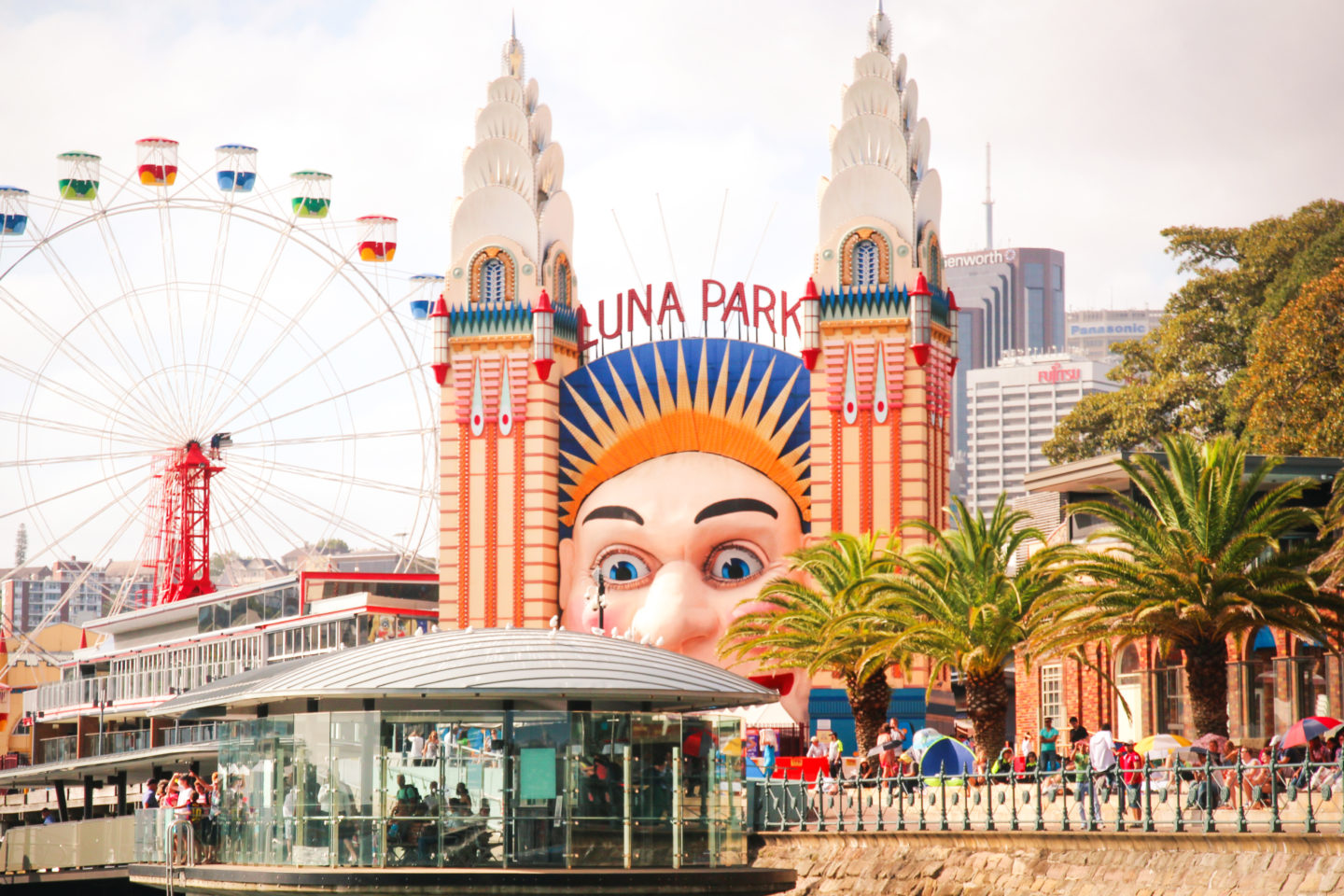 6. The view of Luna Park
Fun for everyone, Luna Park is often a popular choice for kids (and kids at heart!) Thie heritage listed amusement park is located on the northern shore of Sydney Harbour, with a view looking back toward Sydney's iconic skyline. The park is located in Milsons Point, which is a great location for sunrise and sunset.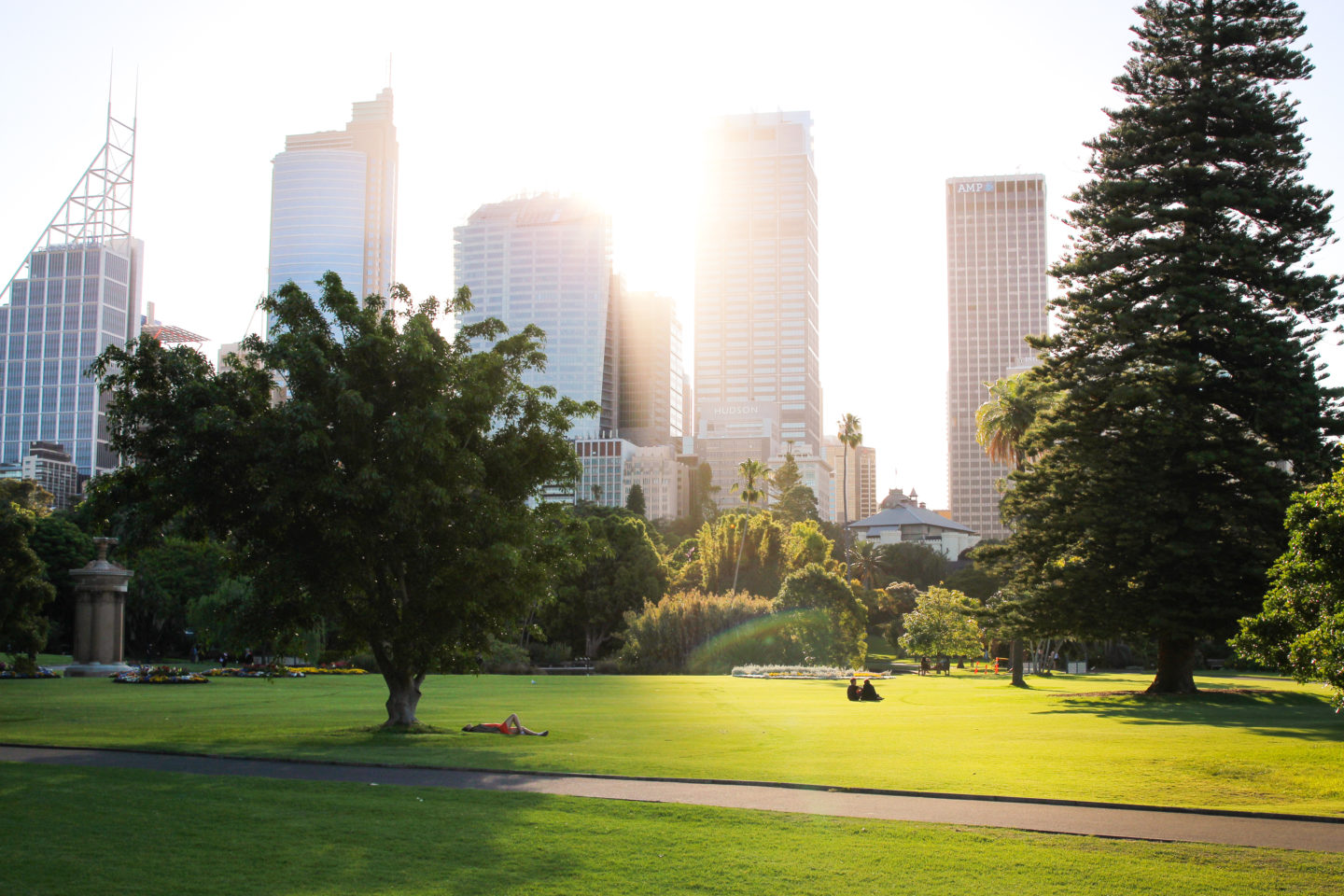 7. The Royal Botanical Gardens
If you're less of a city traveller and prefer to connect with nature, head on over to the Royal Botanical Gardens to find solitude on the perfectly cut grass – still with a view of the city. The gardens are enormous to explore, so allow yourself plenty of time to discover them.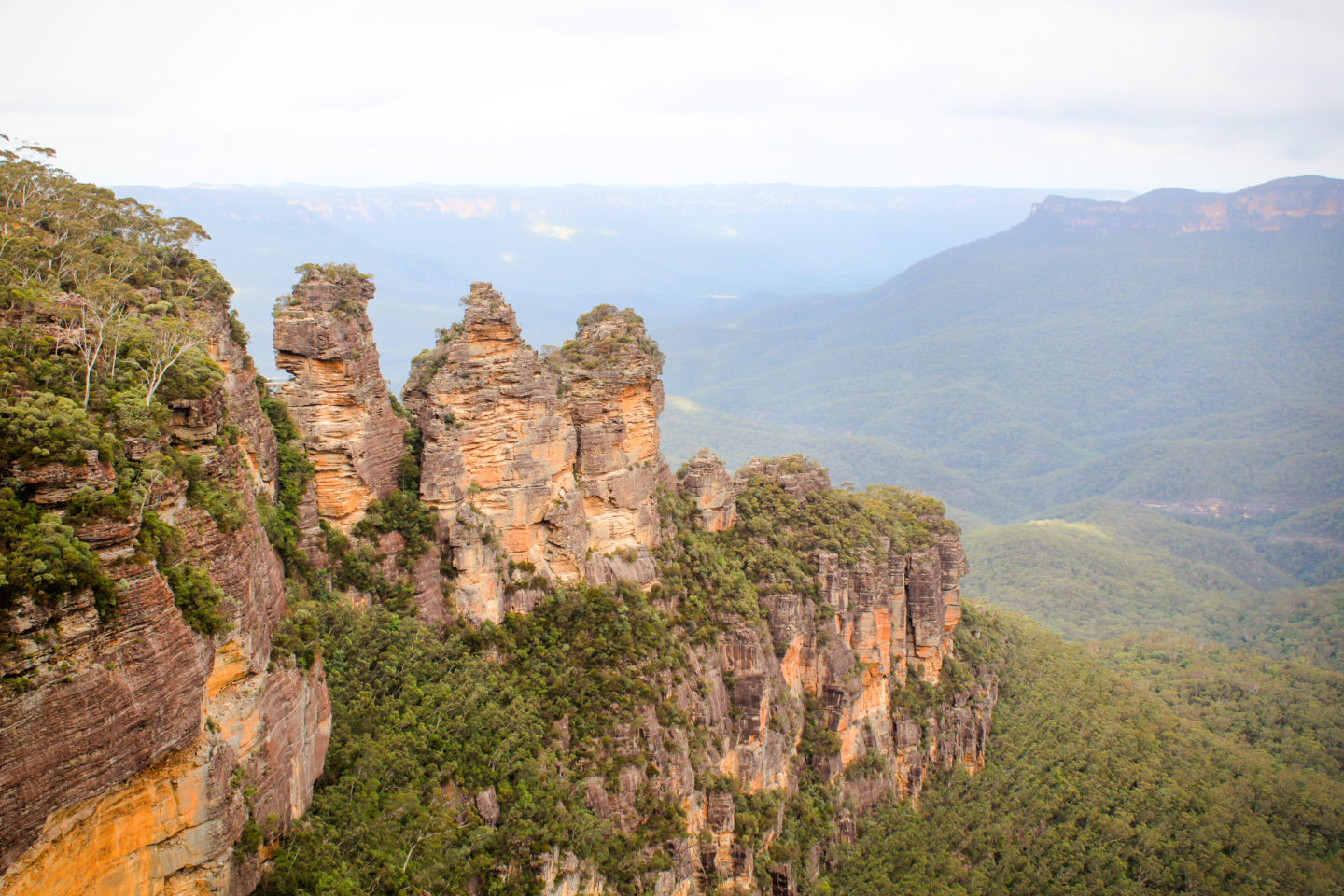 8. The There Sisters, Blue Mountains
Though while technically outside of Sydney's city bounds, there's no place quite as magical as the Blue Mountains. Located just one hour's drive from Sydney, the Blue Mountains are a great day trip from Sydney and certainly the most popular one. This view of the Three Sisters is located in the Jamison Valley and is the perfect place to view the sunset and see the colours of the mountains come to life.
Follow us on Instagram!