Updated April 2022
How do you decide the best things to do on a little island so vast as Tasmania? Well, you go out there and explore it of course! For years I have been re-visiting and re-exploring Tasmania, now having finally compiled a list of the absolute best things to do in Tasmania. But before you go booking that plane ticket, remember Tasmania is full of great things to see and do. So much so, that we've got no fewer than 50 best things to do in Tasmania. So be sure to allow yourself at least a couple of weeks on the island. Here we go!
The Best Things to do in Tasmania
1. Wineglass Bay, Freycinet National Park
Surely nothing beats this view. You can hike to the visitor's platform for a great view over wineglass bay, or tackle the harder (but better views) hike to the top of Mt. Amos. Or if you want to grab a birds-eye view, book yourself on a scenic flight over Freycinet for as low as $175 per person. It is a small price to pay for a million-dollar view!
2. Kick Back in the World's Most Scenic Bathtub
Because who wouldn't want to go off the grid for a few days and unwind in quite possibly Australia's most scenic bathtub. And by now I'm sure you're wondering, where is it located? Known as Thalia Haven, this private luxury rental hosts enough bedrooms to sleep a bunch of friends, couples, or even a small private wedding. There is a full kitchen available for guests, meaning you can really tuck away here for complete seclusion.
Read more: Checking in to Thalia Haven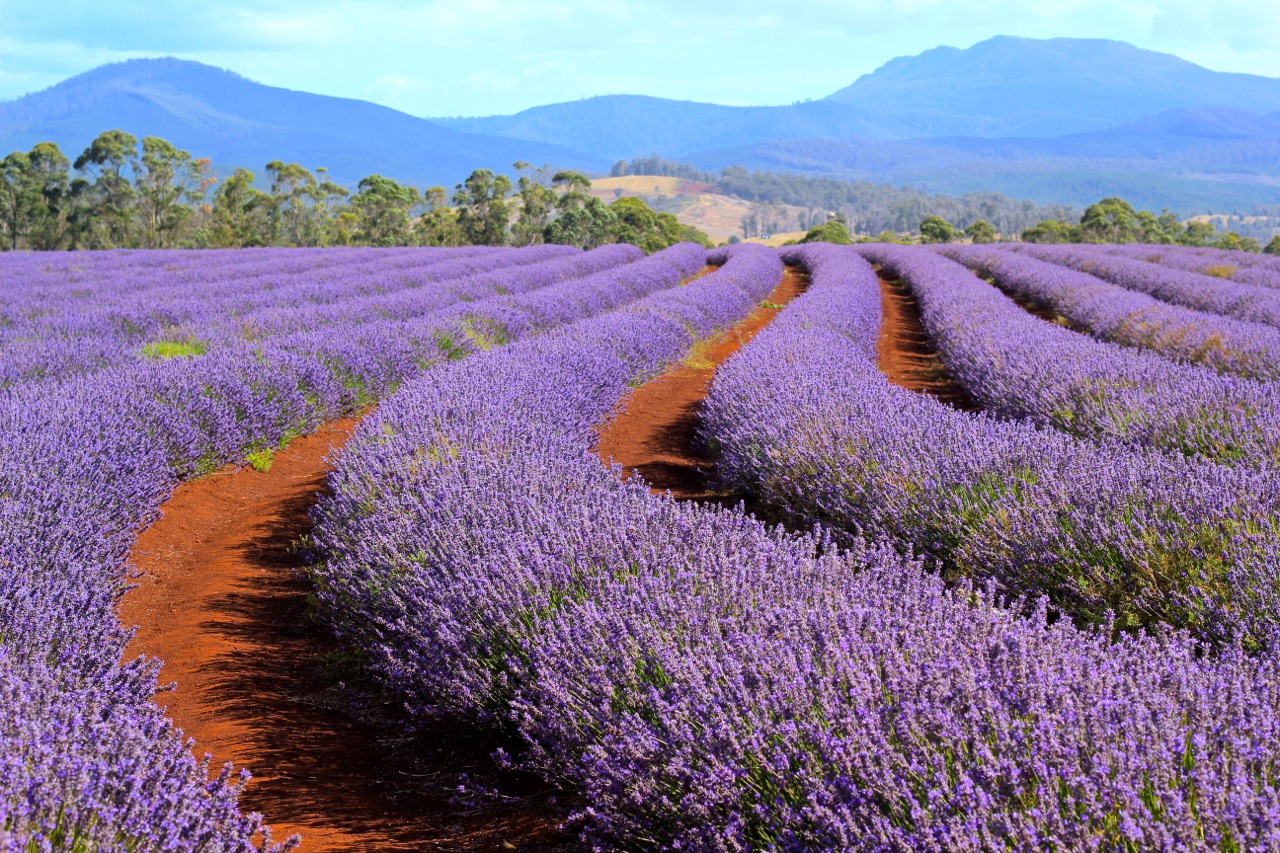 3. Run Through the Lavender Fields at Bridestowe Estate
If you're visiting Tassie at the beginning of the year, be sure not to miss these impressive lavender fields in the North of Tasmania at Bridestowe Estate. While the fields usually bloom in February, the season can sometimes be brought forward to late January – be sure to check out their website to stay up to date!
Stay: Hotel Verge in Launceston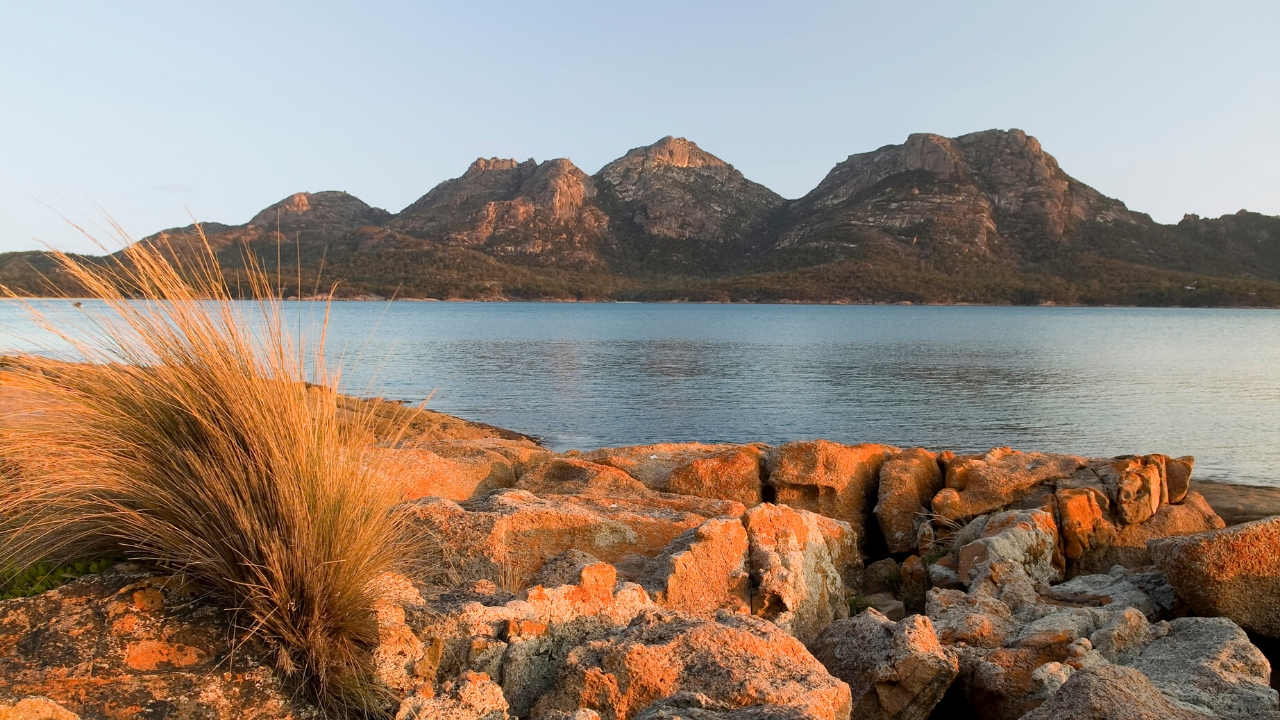 4. The Hazards
Also located inside the Freycinet National Park is a chain of mountains like no others. They have been named The Hazards. Golden Hour (The hour before sunset) is absolutely magical but really any time here is unforgettable. To make the most of your stay, you can check in to Saffire Freycinet for the ultimate luxury Tasmanian experience.
Stay: Freycinet Lodge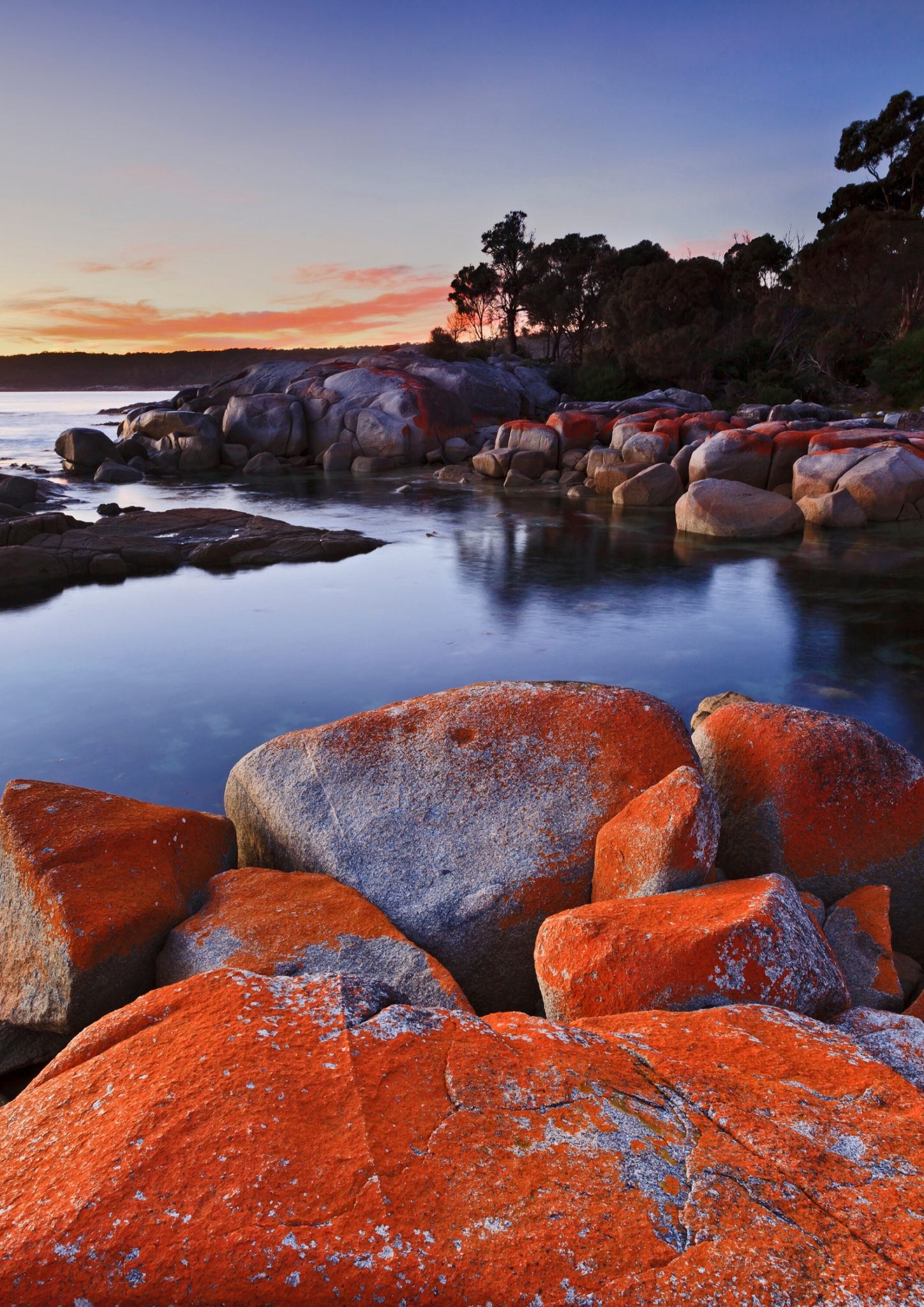 5. Bay of Fires
What better name for a bay that truly looks as if it is alive with fire, ideally set beside the ocean on Tasmania's East Coast!? The Bay of Fires is a short drive from the township of St Helens, on the East Coast of Tasmania. A great itinerary is to drive from Hobart through the East Coast and onwards to Launceston to end your trip. There is a great range of AirBnBs in the area which will give you a more localised experience.
Stay: Bay of Fires Bush Retreat
6. Tulip Farm, Table Cape
If you find yourself visiting Tasmania during the month of October, be sure to time your visit to allow for a visit to the "Bloomin' Tulips festival" – a festival where the tulip farm on the Northwest Coast of Tasmania comes to life in full bloom. (Image: Tourism Tasmania).
7. Cradle Mountain National Park
As one of Tasmania's most visited and most renowned attractions, a visit to the main midlands National Park, Cradle Mountain National Park, is an absolute must. There are a range of day walks for visitors to enjoy, or alternatively, you can set off on the famous multi-day trek, The Overland Track.
Stay: Cradle Mountain Village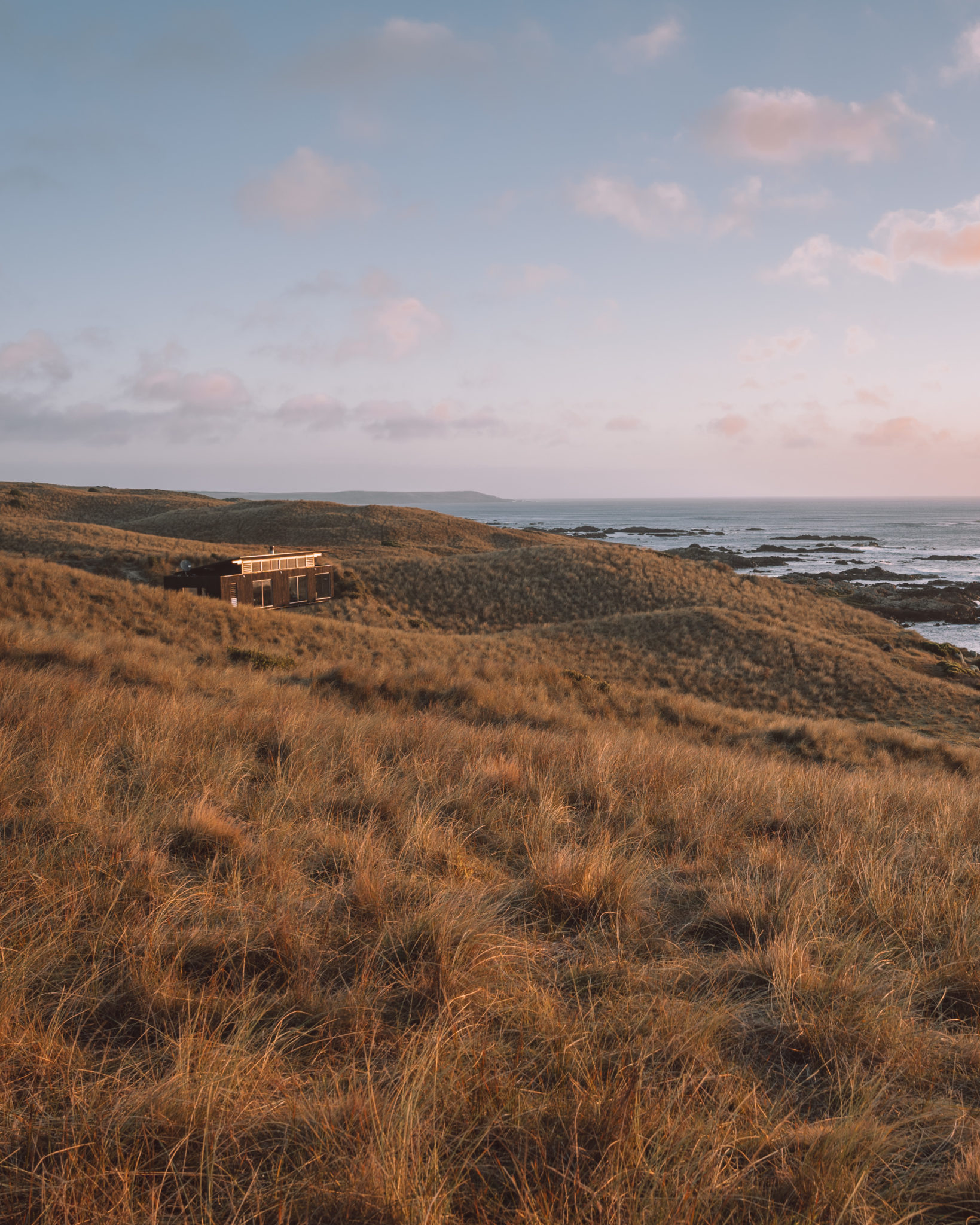 8. Visit King Island off the coast of Tasmania
If you fancy visiting an island off the island, then you have options in abundance off the coast of Tasmania! The two most populated islands are King Island (pictured) and Flinders Island. Each offers something different to travellers, but I think there is no better place than King Island for an isolated escape. The newly opened Kittawa Lodge is sure to hit the right spot, with sweeping views of the coastline and wallabies in abundance to watch as the day passes by.
Read more: A review of my stay at Kittawa Lodge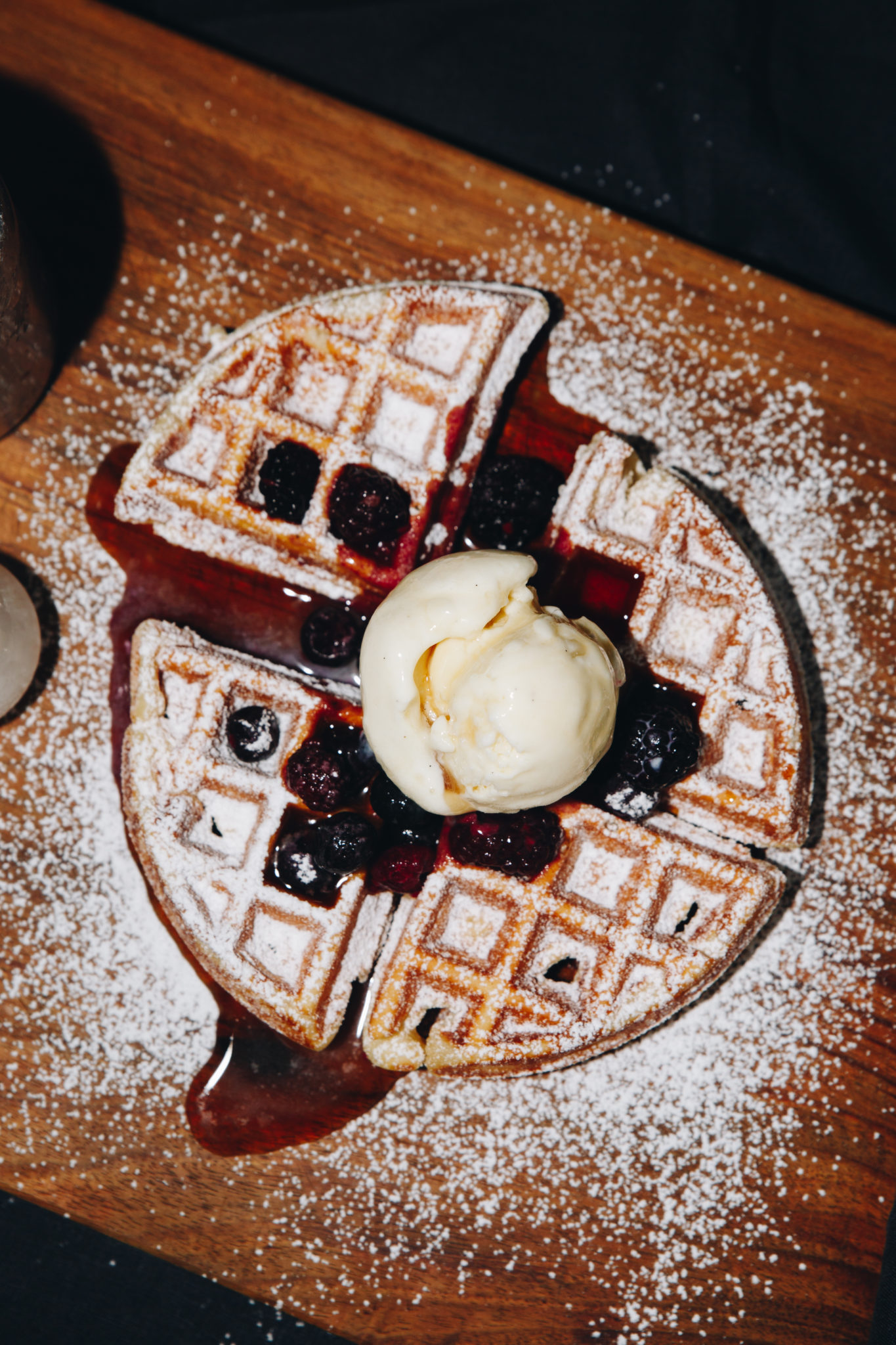 9. Visit Charlie's Dessert Restaurant
You read that right – Tasmania has its very own dessert restaurant that serves only desserts, 12 hours a day! Charlie's Dessert House is located in Launceston, the second-largest city on the island. Drop by on your way to the Cataract Gorge or the nearby Bridestowe Lavender Farm.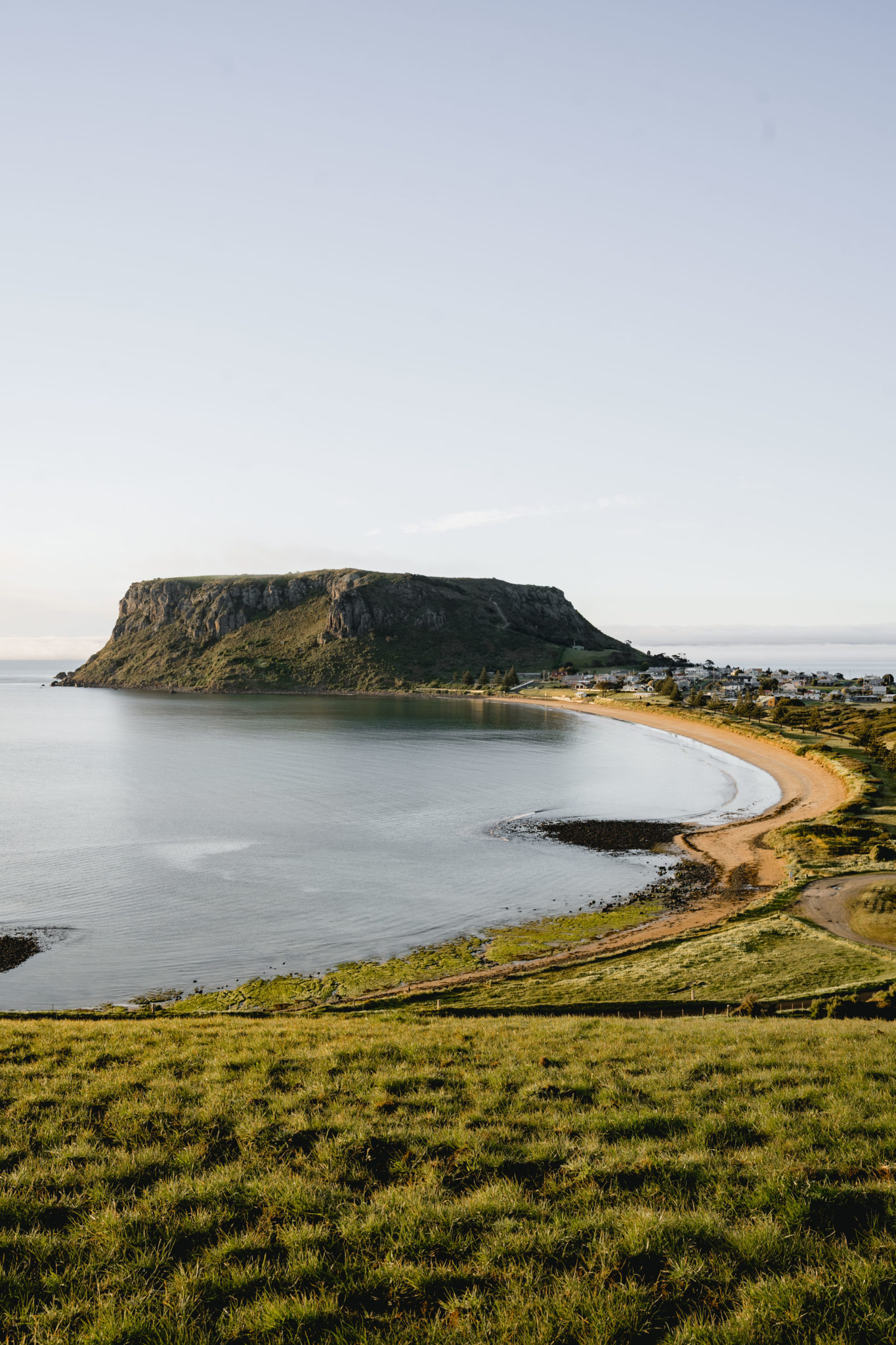 10. Climb "The Nut"
Because where else can you say you have climbed a nut! The walk to the top is only a 15-20 minute trek (albeit a steep one), and the views on the way up and once at the top are hard to beat. To stay in the idyllic seaside town, check yourself into one of the many AirBnBs on offer. Our favourite is the Little Talisker Cottage in the centre of the seaside town.
Stay: Ship Inn Stanley (wow favourite!)
11. Check in to the "World's Best Boutique Hotel"
Recently this uber-luxe resort, Saffire Freycinet, was dubbed the world's best boutique hotel. If you've been lucky enough to stay there, you'll understand exactly why! While rooms don't come cheap, they do include all meals (including a 6-course degustation dinner with matched wines) AND an all-inclusive free mini-bar. Winning! (Image: Saffire Freycinet).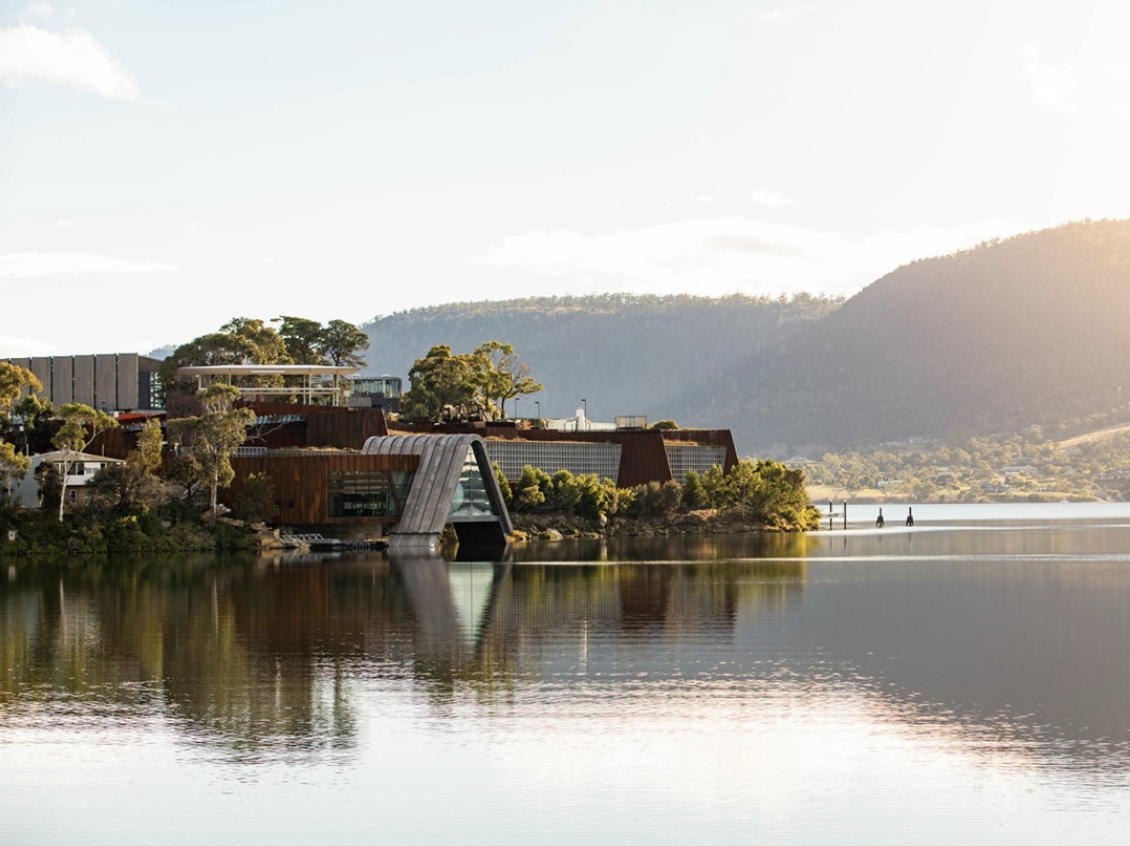 12. Museum of Old & New Art (MONA)
This museum made headlines when it first opened in January of 2011… years on and the captivating headlines are yet to subside. This artsy building is even more impressive on the inside when you view the controversial, quirky and sometimes just downright crazy exhibitions on offer. Totally worth a visit! Plus if you're a Tasmanian, you enter for free!
Stay: Macq 01 Hobart
13. Visit the exclusive Satellite Island
This small private island is home to one of Tasmania's most exclusive accommodations on offer and is one of the most remote locations on earth to find yourself. It's such a secret that most locals don't even know it exists! Be sure to plan your stay in advance as this is one of the most sought after accommodation locations in Tasmania. (Image: Satellite Island).
14. See the Maria Island Painted Cliffs
Hiding neatly away on Maria Island are Tasmania's painted cliffs, a favourite among photographers and nature enthusiasts. The best time of day to see the painted cliffs is for sunset, so be sure to book yourself an overnight stay on the island if you wish to capture them in their best light.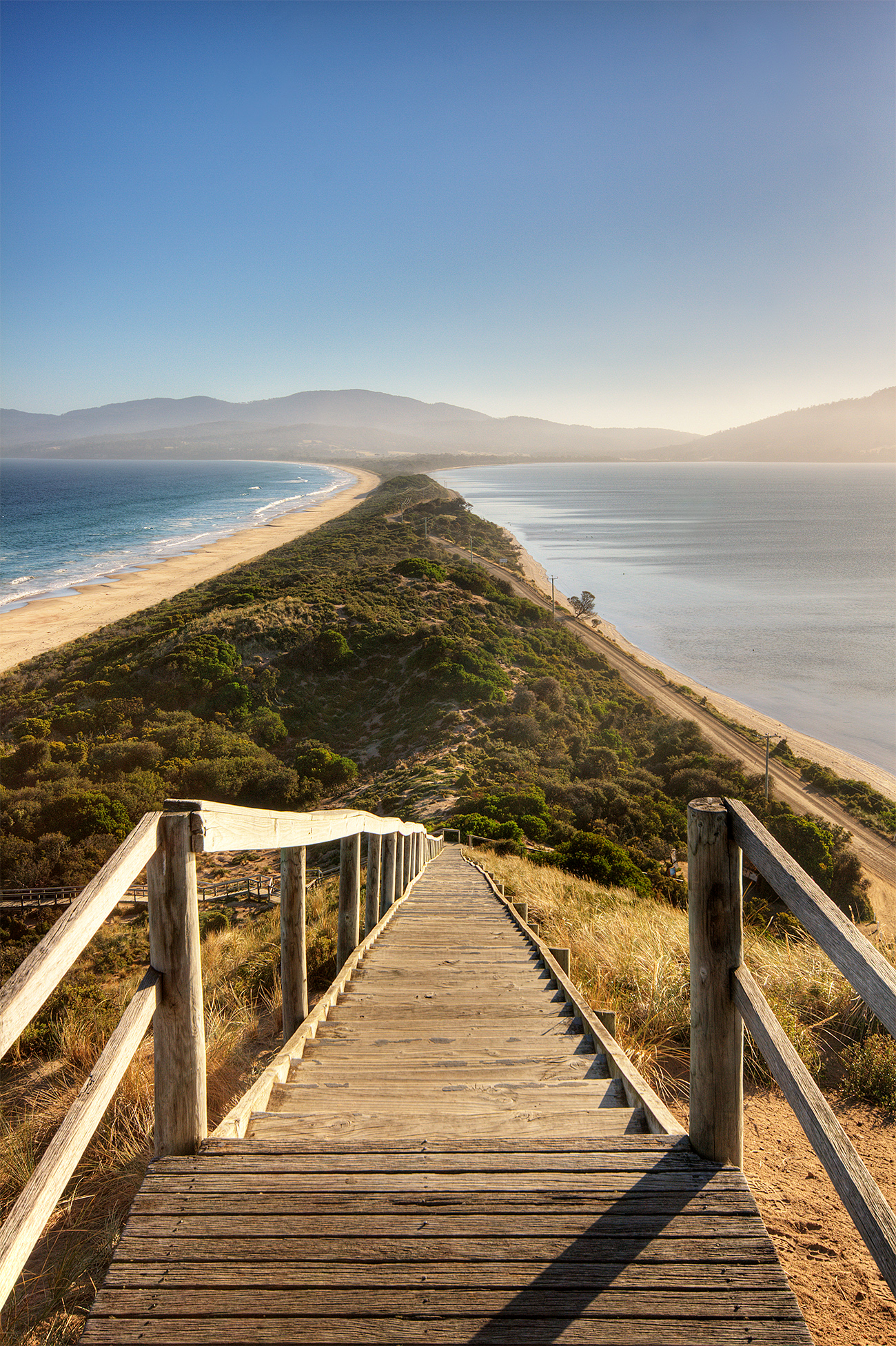 15. Stand at the top of "The Neck" Bruny Island
…Because who wouldn't want to stand here!? Bruny Island is a short ferry ride from the mainland, with the departure point at Kettering just an hours drive from Hobart, Tasmania's capital. Once you arrive on the island, there's plenty of local hot spots to discover including fresh seasonal produce from local producers, with seafood and Bruny Island cheese being top choices. Get ready to be spoiled for choice! We recommend stay a night or two to really switch on to island time.
Stay: Adventure Bay Retreat Bruny Island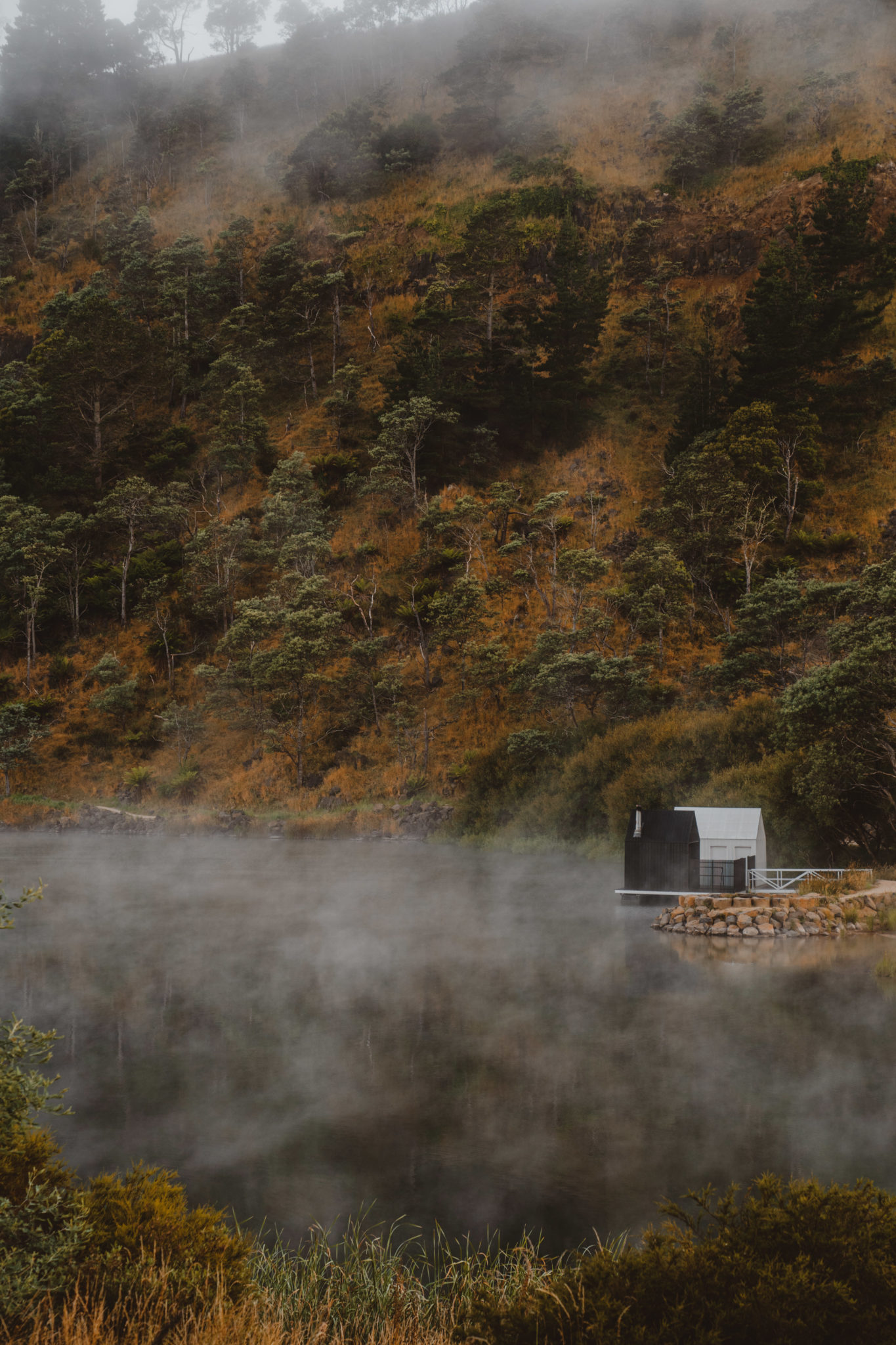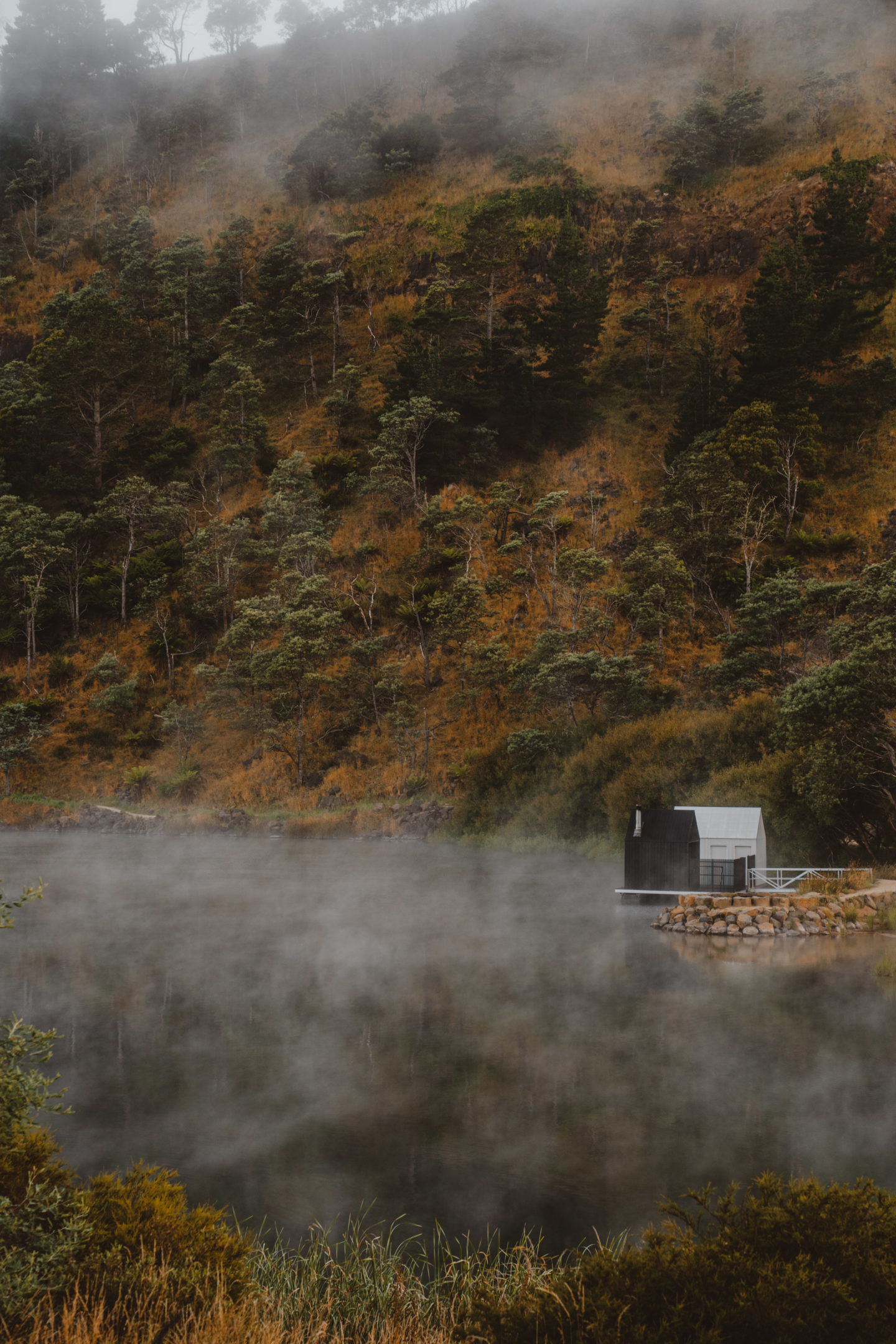 16. Take the plunge at Derby's Floating Sauna
Would you dare take the plunge into a freshwater lake after a steamy sauna? Well, at the Derby floating sauna you can do just that! Located in the Northeast of Tasmania, this is quickly becoming one of the most iconic activities to do in Tasmania. The floating sauna was originally created as a treat for mountain bikers to indulge in after their ride but has now become a destination in itself.
17. Traverse the Tamar Valley Wine Region
What could be better than sipping a glass of Sauvignon Blanc amidst the rolling hills of the Tamar Valley? Here you will be spoiled with an array of award-winning wineries with inviting cellar doors. Pictured: Josef Chromy's. And while you're at it, don't miss the newly opened Havilah Wine Bar in Launceston's city centre. They offer a local wine list and a selection of cheeses and local produce.
18. Visit the Tessellated Pavement
There are a few hidden gems located on the rugged coastline of Tasmania, one of these being the tessellated pavement located in the Eagle Hawk Neck region. This location is best visited on a visit to Port Arthur Historic Site – Tasmania's most visited attraction.
19. Eat an Entire Menu of Raspberry Everything
….I'm talking raspberry Eggs Benedict, raspberry scones, raspberry meringues, and much more. The Raspberry farm is a great pit stop between Launceston and Devonport for the roadtrippers out there!
20. Visit a Town Named Penguin
Penguin is a town located on the north-west coast not too far from a town called Devonport. If you are arriving in Tasmania by ferry, this your port of entry into Tasmania. The town has a novel penguin that is larger than life and a great stopover for families.
21. Admire Nature at the Tasman Arch
Tassie is a true testament to the wild and whacky wonderfulness of nature. A road trip is without a doubt the best way to get around, as you'll find many worthy stops along the way. The Tasman Arch is located on Tasmania's Southern Peninsula, around the Eaglehawk Neck region. Signs will point the way to this and a number of other attractions in the immediate area. And if you're looking for more activities on offer in this region of Tasmania, consider your holiday expert, KKday Australia who have a range of day trips and multi-day trips on offer in Tasmania.
22. Enter the Wilderness via Railway
The West Coast Wilderness Railway is perhaps as close as one will get to a trip on the Hogwarts Express without actually travelling to Scotland to hop on board the real deal. (Image: Supplied)
23. Check yourself into the Pumphouse Point Hotel
This hotel has quickly become one of the world's most instagrammable hotels. I mean, who couldn't see themselves here!? Room rates start at $495 per room, per night. Be sure to book in advance as this is one of Tasmania's most sought after hotels. (Image via Pumphouse Point)
24. Visit Switzerland in a Day
Yep, you heard it here first. A visit to Tasmania is also a visit to Switzerland when you make a short 15-minute drive North along the Tamar Valley from Launceston to the Swiss Village named "Grindelwald". (Image via Northern Tasmania).
25. Cruise through the Franklin-Gordon Wild Rivers National Park
This idyllic national park is renowned for being home to one of Tassie's most loved attractions – a scenic cruise down the Franklin-Gordon River (Image via Gordon River Cruises).
26. Play Golf on one of the World's Most Scenic Courses
Barnbougle Lost Farm is located in the North of the state, making these courses a popular stop for international jet setters who fly in via private jet… But you needn't have a jet to play here! This course is in fact a public course and anyone can play here, although you might want to brush up at the driving range before tackling it in public!!! (Image via Air Swings).
27. Walk the Three Capes Track
The newest of Tasmania's walks, the "Three Capes Track" opened in 2015 and has been a real hit the Aussies visiting from overstate and is slowly drawing an international crowd. Believe me when I say it is worth every step for those coastal views!!!
28. Stand atop Mount Wellington
The capital city of Tasmania, Hobart, is full of surprises – perhaps none more photographic and impressive than a trip to the Mount Wellington observation deck in the evening to admire the city from above (images via Instagram @watermelonaddict).
29. See the Southern Aurora Australis
Forget travelling thousands of miles in search of the Northern Lights when you have the Southern Aurora Australis right here! (Image via Instagram @kimmaischphotography).
30. Stroll Along Australia's Oldest Bridge in Richmond
A nice little pitstop just outside of Hobart is one of Tasmania's most quaint and charming towns; Richmond. Be sure to stop for some scones in one of the many cafes and walk it off with a wander along Australia's oldest bridge; Richmond Bridge.
31. Join a Ghost Tour at Port Arthur
If you dare, Port Arthur is rumoured to have one of the spookiest night ghost tours on offer inside the remains of what was once a convict prison. You can also visit Port Arthur for a day visit, however it is very popular over the summer season.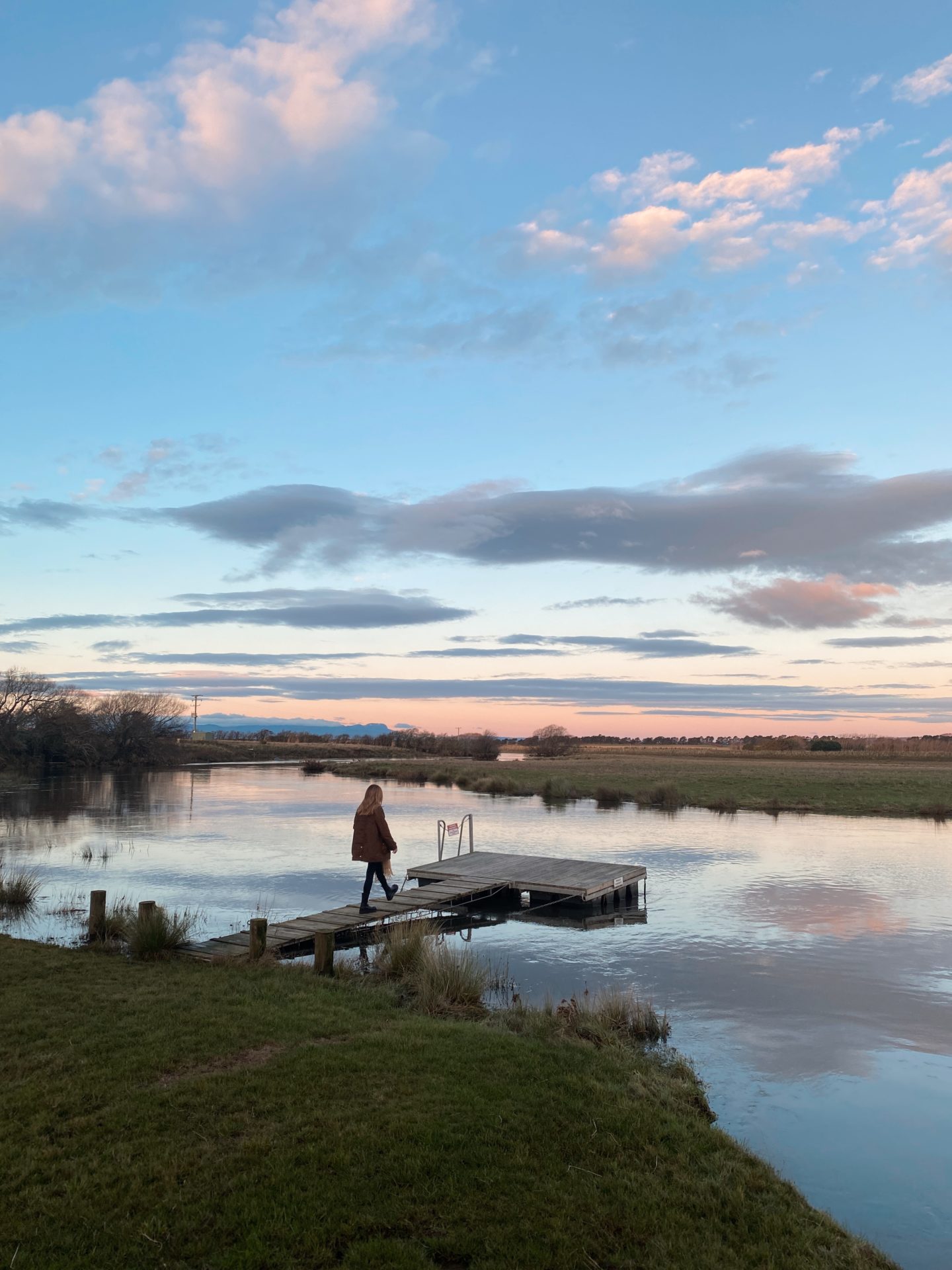 32. Visit the Northern Midlands
Once you're ready to slow down and enjoy the journey more than the destinations, take some time to enjoy the Northern Midlands. This part of Tasmania went overlooked by tourists for quite some time, who mostly just made a pit stop in Launceston, often en route to Bridestowe Lavender Farm. But nowadays, this area has had a complete revival – of farm stays and luxury AirBnB's just ripe for the taking.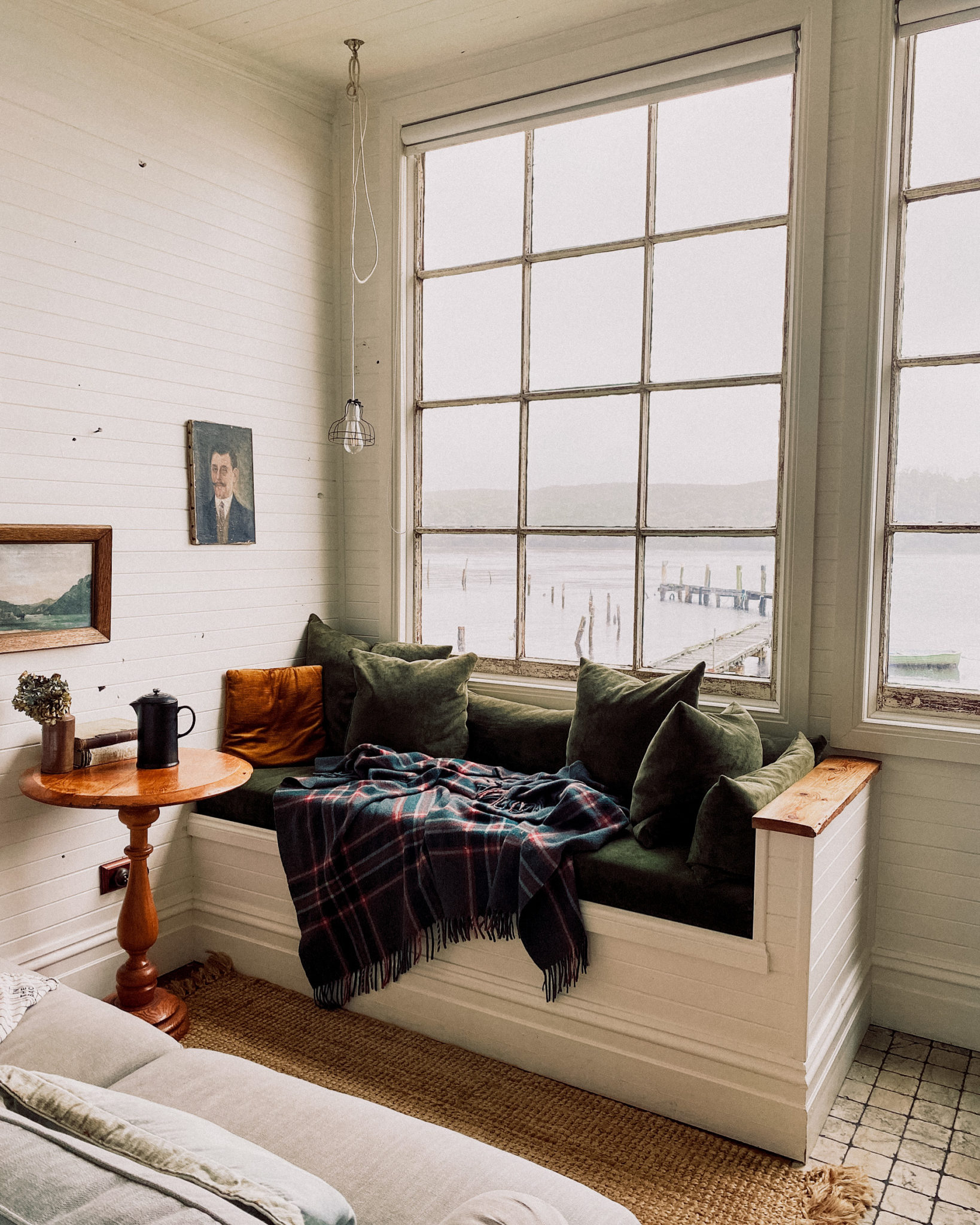 33. Check in to Captain's Rest Cabin
One thing is for sure when visiting Tasmania: there is no shortage of incredible boutique places to stay. Captain's Rest is the epitome of a Tasmanian lifestyle, captured inside this beautiful one-bedroom cabin. There is usually a few months waitlist for a stay, so be sure to plan ahead!
34. Sift Through the Goodies at the Salamanca Market
Salamanca Market is located on Hobart's waterfront and opens every Saturday of the year – rain, hail, or shine. The market offers some fantastic local produce, handicrafts, and local talented artists.
35. Walk on Air
It's not every day you get to walk on air… so why not schedule in a visit to the Tahune Forest airwalk to really get a grip on Tassie's wildlife and wilderness.

36. Blue Derby Mountain Bike Trails
A recent addition to the top 50 things to do in Tasmania is the newly opened Blue Derby mountain bike trails – this image says it all! There are over 100km of mountain bike trails in the network and you can even stay inside a pod for a 3-day ultimate tour if you're really keen to hit the trails hard!
37. Walk Through The Cataract Gorge at the Centre of the City of Launceston
The locals of Launceston are lucky enough to call this their public backyard… and yep, it's right in the centre of town! The Cataract Gorge has a few entrances. Depending on what you are after, you can walk into the gorge from the heart of Launceston in a matter of minutes. You could then take the chairlift for a scenic experience, or walk around the gorge in a loop before making your way back to town.
38. Overlook Lake Oberon, Western Arthur Range
If you packed your hiking boots and are ready to hit the trails, make your way to the Western Arthur Range for some great trails off the beaten tourist path (Image via Instagram @natureloverswalks)
39. Check in to one of Tasmania's best shacks
Shack culture is big in Tasmania and not just for locals to escape the cities on weekends. In fact, one of the most thriving businesses in Tasmania since the pandemic has been to buy and renovate a beach shack, place it on AirBnB and treat it like a hotel of sorts. And the result? Some incredible beach shacks are available for you to rent!
Read more: The 50 Best Places to Stay in Tasmania
40. Marvel at Russel Falls
This picture says it all. Russel Falls aren't one of the most known waterfalls to visit in the state, but this picture certainly suggests otherwise! (Image via Instagram @tassiegrammer).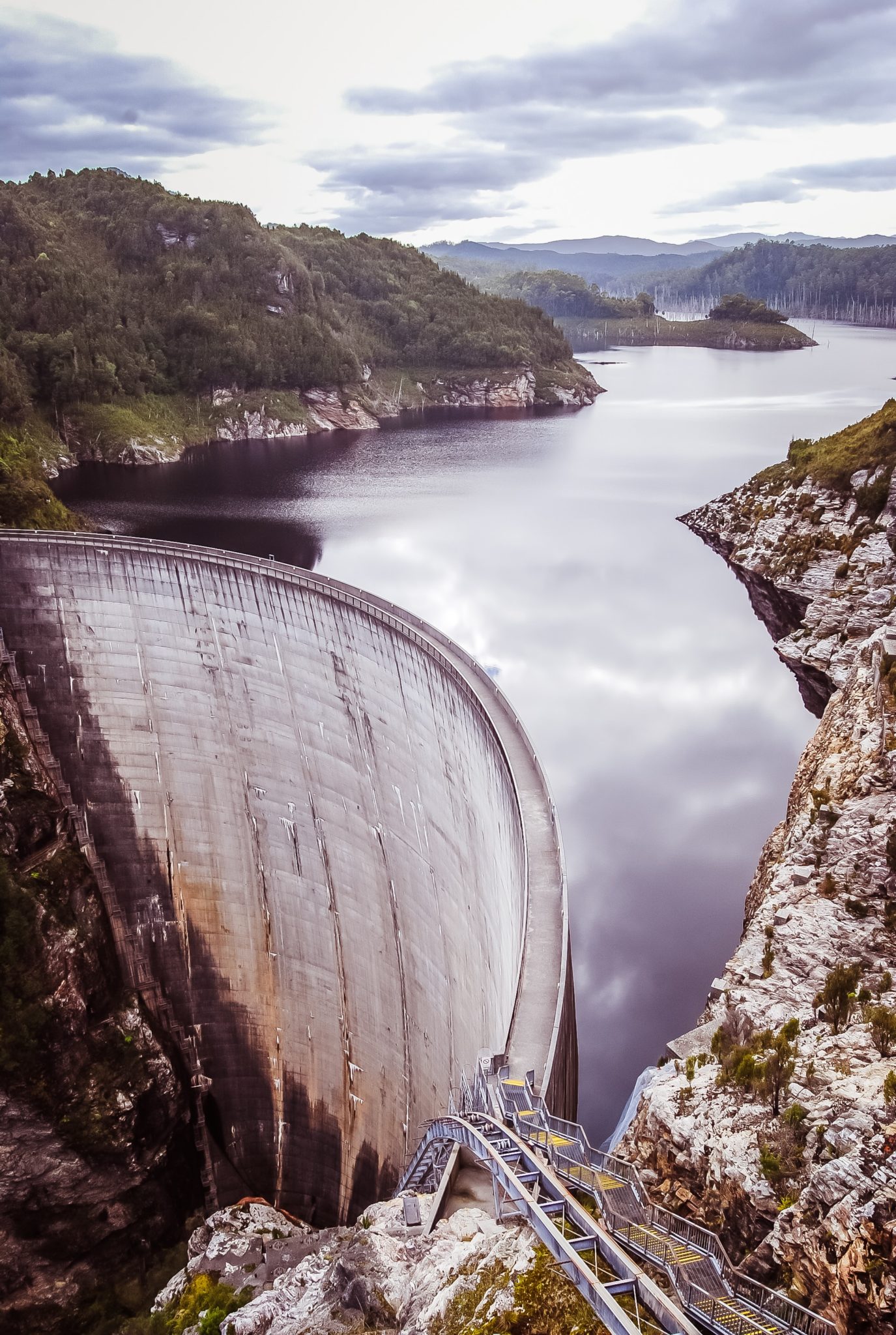 41. Strathgordon Dam
Care for a quick abseil down!? That's right, you totally can! The dam is a two hour drive from Hobart if you're looking for something a little out of the ordinary.
42. Zip Through the Trees at Hollybank
This treetop adventure is a fave among the families – and it's not hard to see why! You can reach the Hollybank treetops adventures from Launceston by car, in about 20 minutes.
43. Hike to Montezuma Falls
Make your way into the wilderness, traverse a rickety swinging bridge, and find yourself at the glorious Montezuma Falls. They're located in the West of the island, so be sure to pair with a visit to Strahan and Queenstown.
44. Kayak Bathurst Harbour
What better way to experience untouched beauty than to glide along with it!? Visit Roaring 40s Kayaking to learn about more of their one-day and multi-day kayaking adventures! (Image via Instagram @AdventureTasmania).
45. Visit the Tasman Peninsula
Many of the locations named are in and around the Tasman peninsula, but have you considered just how equally beauty the area is in itself!? (Image via Instagram @crispy_scapes).
46. Drive the Winding Road to Queenstown
…Because where else in the world could you feel so completely off the grid than the rugged West Coast!? (Image via Instagram @sandra_celebrate).
47. Fly over Horseshoe Bend on the Gordon River
There's no doubt the Gordon River is stunning on a river cruise, but how about flying over to site the photogenic Horseshoe Bend from above (Image via Instagram @chrisbrayphotography).
48. Watch the Sea Sparkle
Well there's real life and then there's…… IS THIS EVEN REAL LIFE!? In fact, it is. Here's the story behind the photo to prove it: @Helenawisby123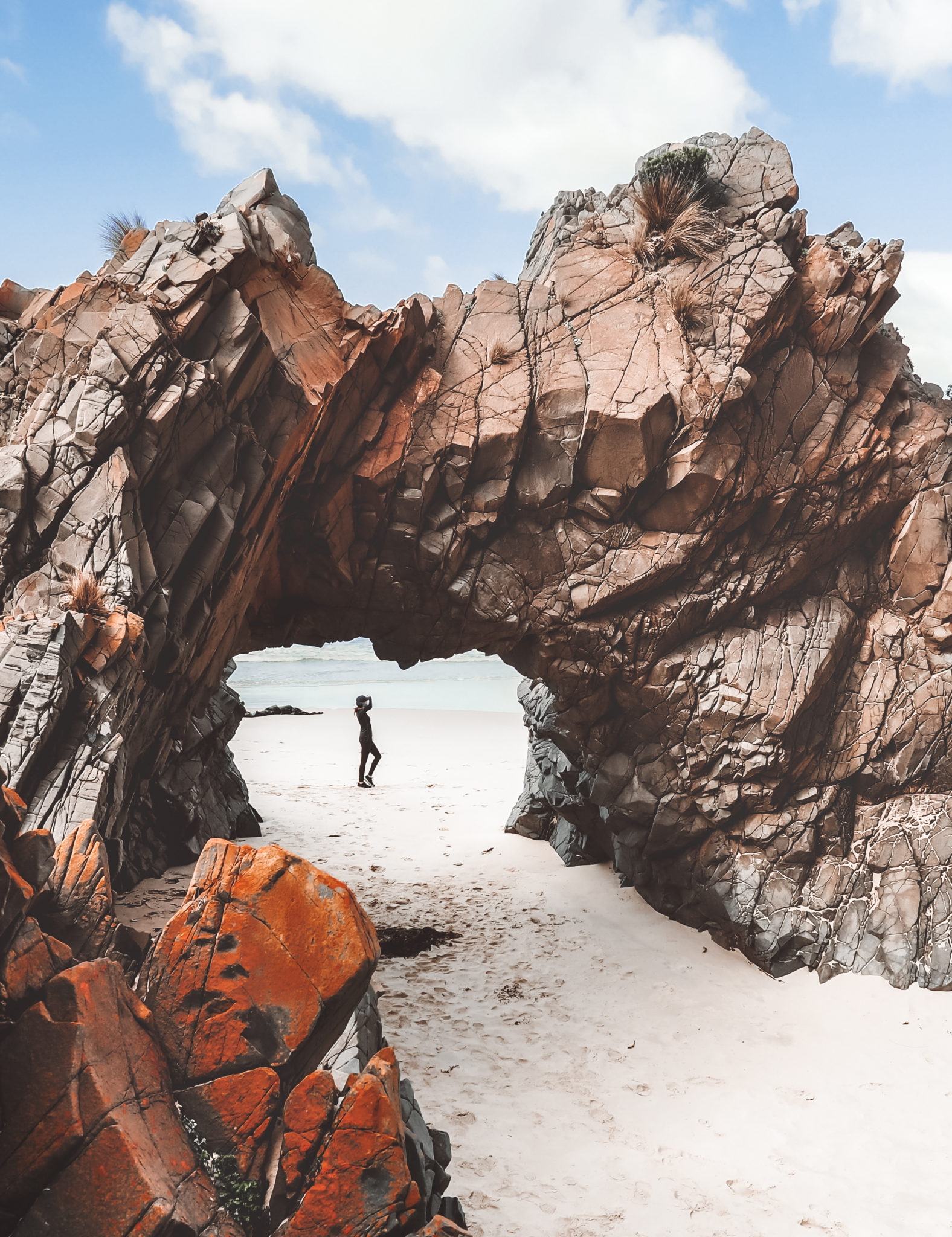 49. Walk Through this Natural Rock Arch on Bruny Island
And then there's this natural rock arch on the Bruny Island Cape Elizabeth track… As if you needed any more convincing to get yourself down to Tassie!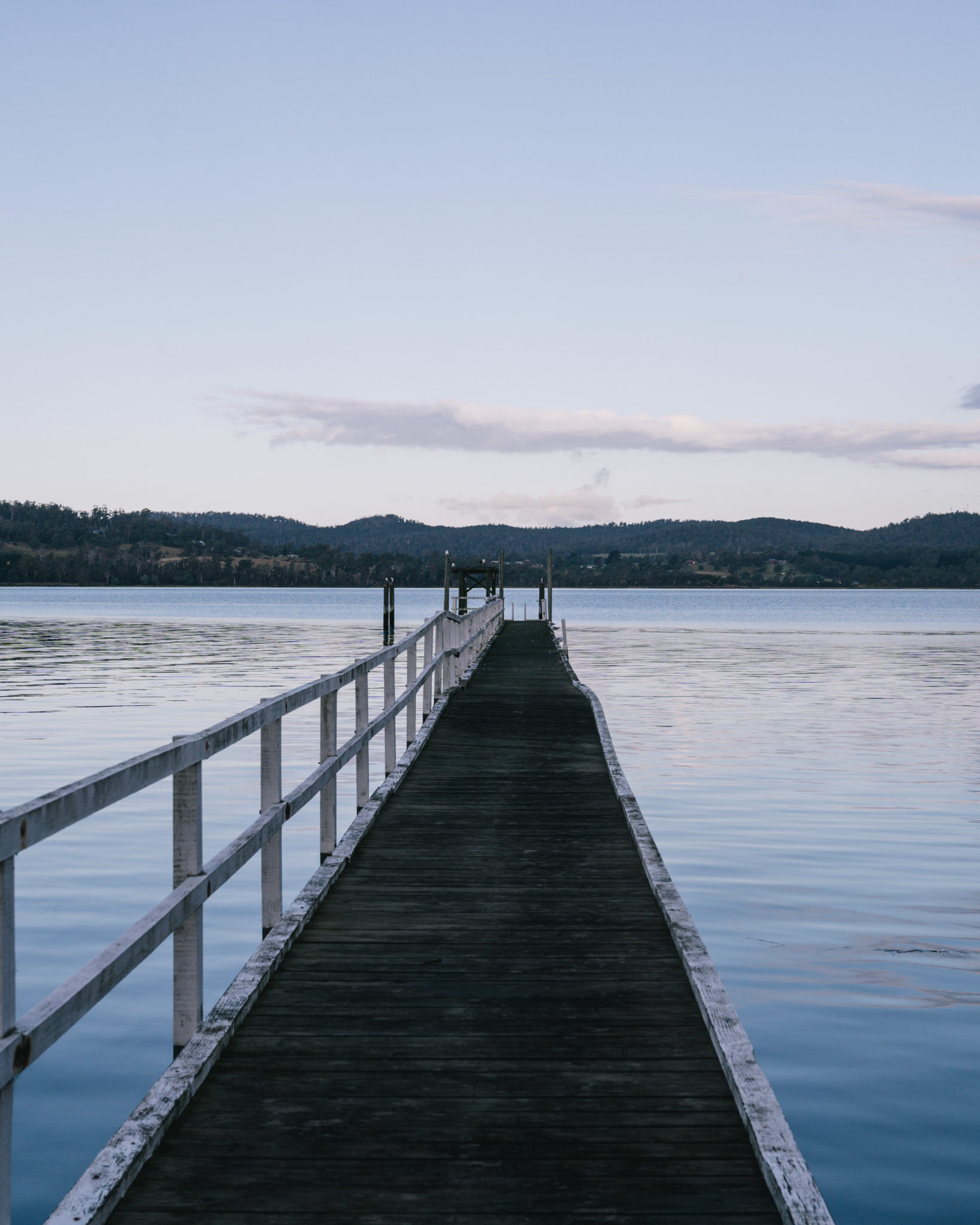 50. Enjoy the journey
The beauty of Tasmania is in the journey itself. So pack your bags and get ready for a slow journey through this versatile island. There's enough to see and do to warrant a few weeks on the island, so be sure to take it slow!
Like this? Now read:
The Best Hikes in Tasmania: A Complete guide
The Ultimate Tasmanian Road Trip
Tasmania's Best AirBnB's: Checking In to Whale Song Shack
Follow us on Instagram to see new adventures!