Stepping off the plane to the dry heat of the iconic Australian Outback was a nice little introduction to what lay ahead: sun, heat, and plenty o' scenery. Having always longed to visit the centre of Australia and experience the true Aussie outback, I was quite literally skipping across the tarmac to collect my bag off the carousel and speedily make my way into town, ready for the adventurous week that lay ahead. After a quick stop at the supermarket for some road trip snacks I was ready, camera in hand, to explore Alice Springs and surrounds.

Alice Springs
This small town lies quite precisely in the heart of Australia, making it an iconic stop for those travelling through the what is known as "the red centre". This is a great hub to explore the nearby West MacDonnell Ranges, Finke Gorge National Park and further afield to the iconic Uluru – an absolute must see when visiting Australia!
If you have a couple of days to base yourself in Alice Springs, be sure to check out the Alice Springs Dessert Park if you're interested in wildlife. Here you can view a wide range of native birds, nocturnal animals and all sorts of creepy crawlies in their natural habitat (thankfully the snakes and spiders are kept well away behind glass!)
If you're more interested in getting outdoors to explore the many nature reserves on offer, then be sure to head straight for the iconic "West Macs" and don't let yourself miss out on Glen Helen Gorge, a fantastic chance to take a dip and escape the heat.
For accommodation, I checked into Lassaters which was a good move considering the heat wave that constantly overcame me (I'm referring to the pool of course!)
Sunrise and sunsets are particularly beautiful in central Australia, with the best way to view these being by hot air balloon. Unfortunately the winds were too heavy for me to get in the air, but this is a great way to splurge on that someone special!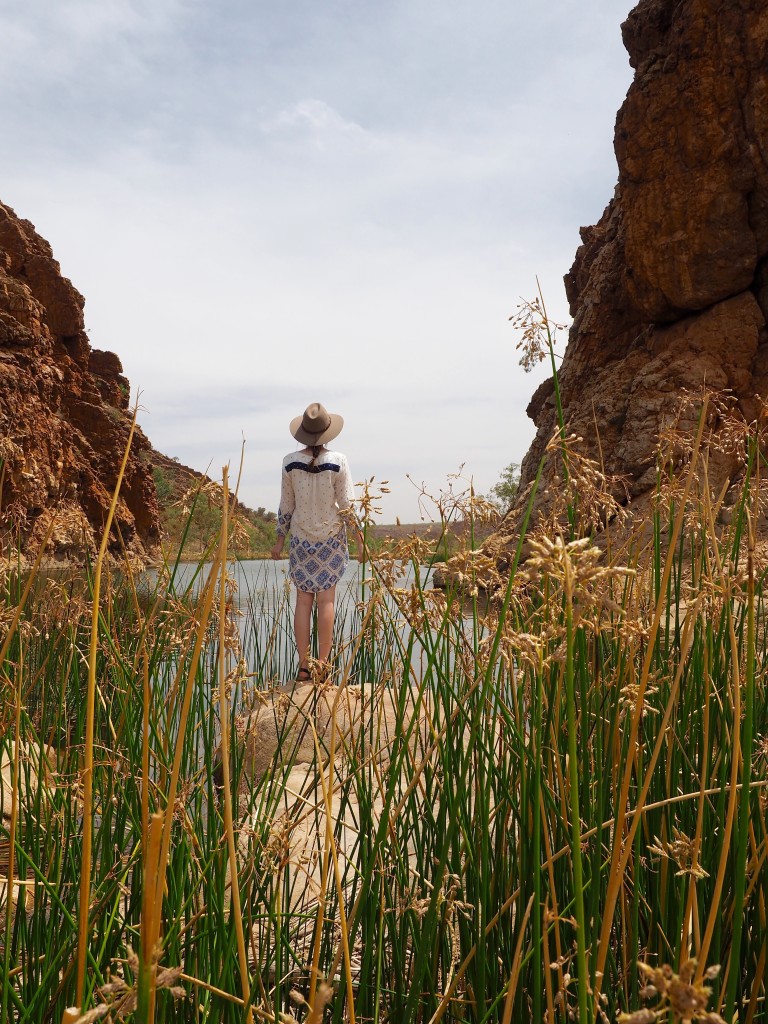 West MacDonnell Ranges
Using Alice Springs as a base is a great way to explore the "West Macs", where you can enjoy great day hikes, water activities, or just cruise through outback Australia and make short stops along the way. My favourite stop throughout the West Macs on a day trip from Alice Springs was the Glen Helen Gorge, a glorious oasis to retreat to in the middle of the heat of the day.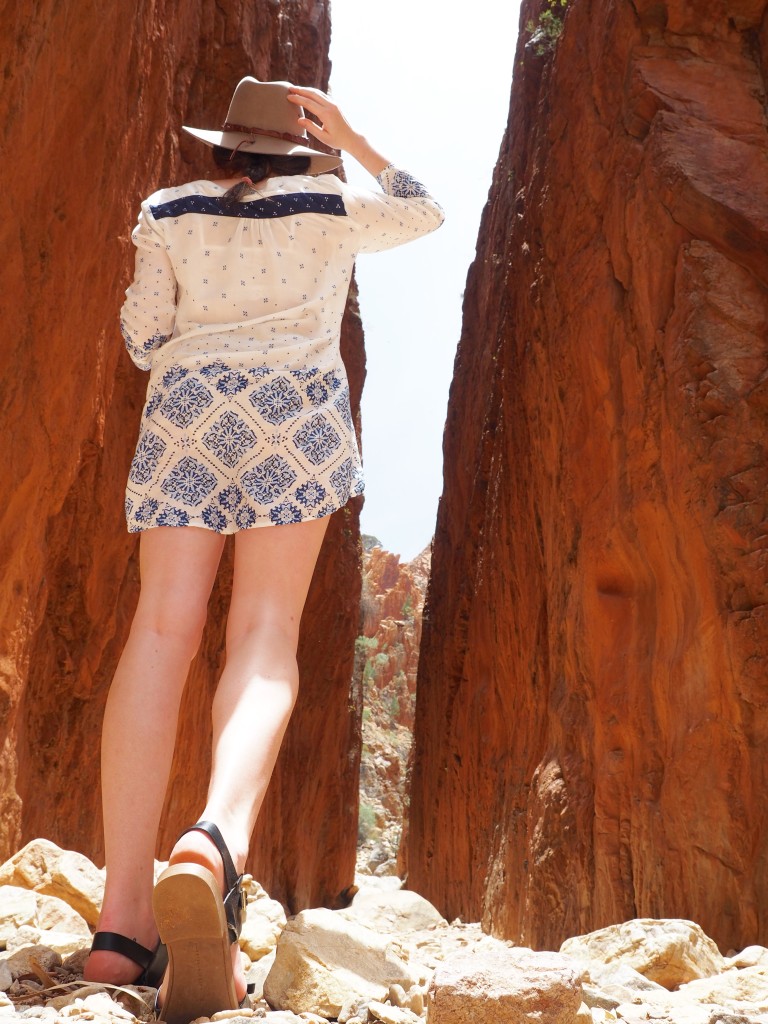 World of Wanderlust was welcomed to Outback Australia with Tourism NT – Visit their site for more ideas on visiting the Outback!