It was very early in my travel career when I first visited the continent of Africa. My first trip was to South Africa, which promised much more than just a safari experience. The trip would also include gastronomy, wine, and a unique cultural history. But it was the animal encounters on safari that I looked forward to most. Since then, I've been travelling back to Africa as frequently as possible. I even decided to call Cape Town home last November! I've had a lot of life-changing trips in this corner of earth, with the best animal encounters in Africa listed below.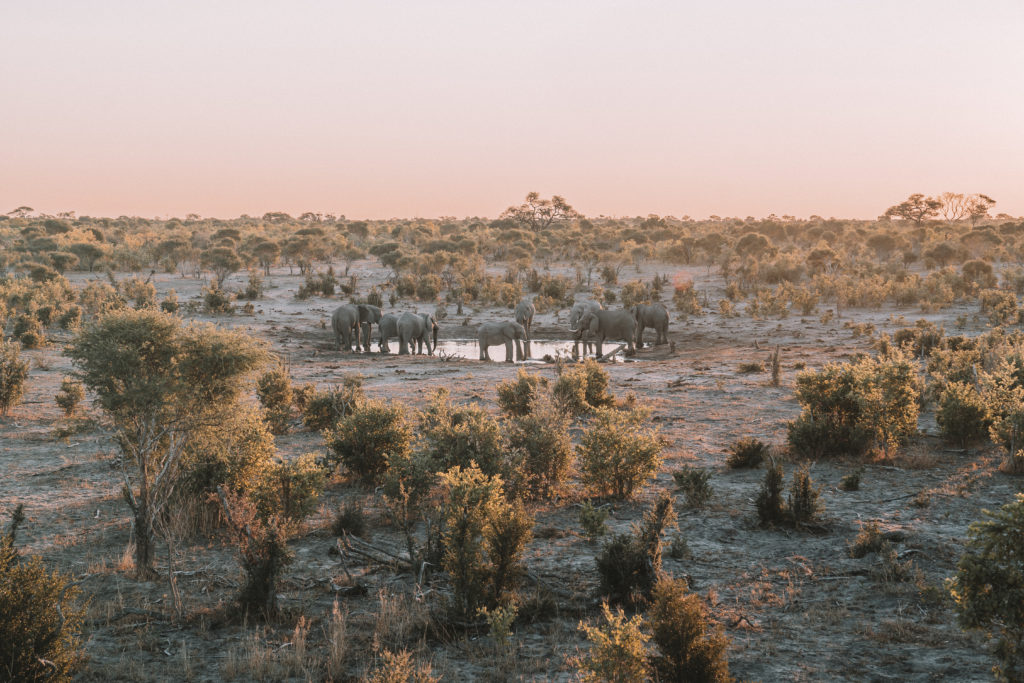 The Best animal encounters in Africa
1. Elephants in Botswana
If there is one animal I could watch all day long, it is elephants. There is just something so calming and equally exciting about observing the way elephants interact. As one of the most intelligent animals, they are incredible to see in the wild. And nowhere are there more elephants than in the Okavango Delta in Botswana. One of the most incredible experiences I had was watching a herd of elephants from atop a treehouse known as the Botswana Skybeds. Being so close to them and sleeping under the stars is certainly an experience I will never forget!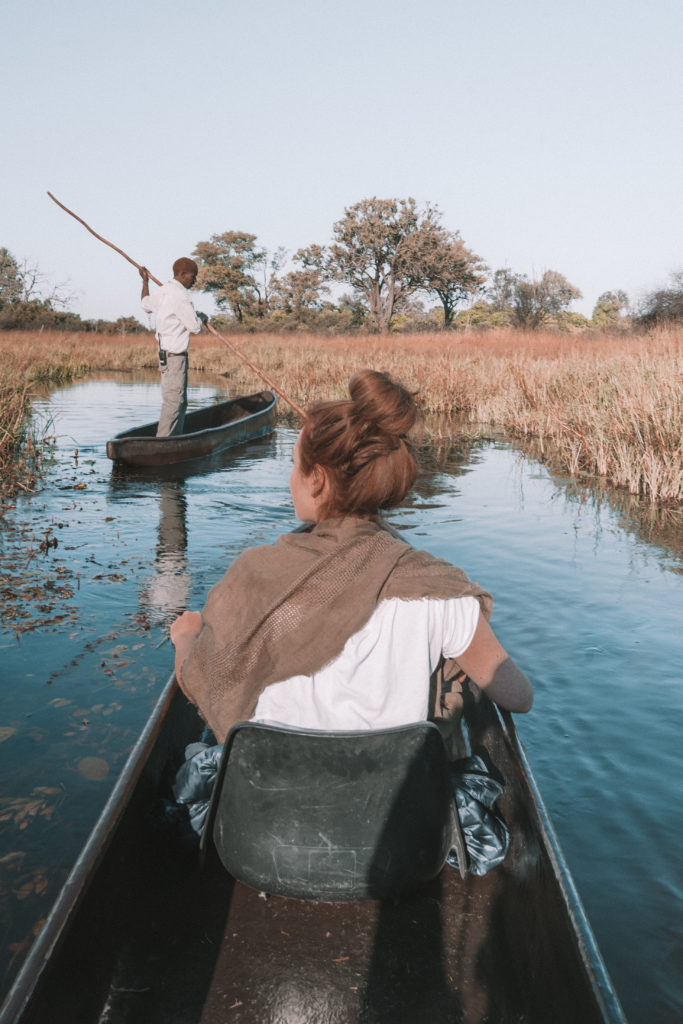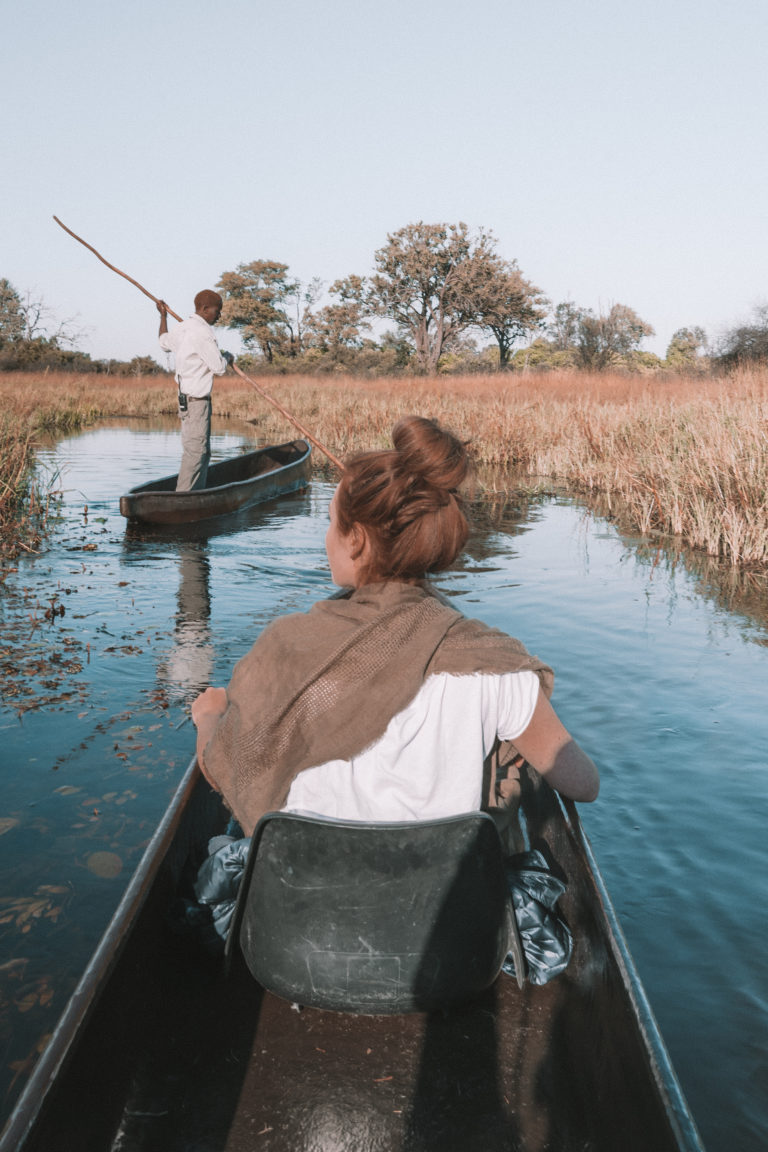 2. Hippos in the Okavango Delta
Commonly known as one of the most dangerous animals in Africa, I can't say I was expecting to have a close encounter with hippopotamus' when I set off in a mokoro in the Okavango Delta. However, that is precisely what happened! Despite it being a little scary at times, being on a mokoro in the wetlands of the Okavango Delta is an experience that is difficult to top. Just be sure to have faith in your guide as they have years of experience being in close proximity with these animals.
Read more: Checking in to Sable Alley Safari Lodge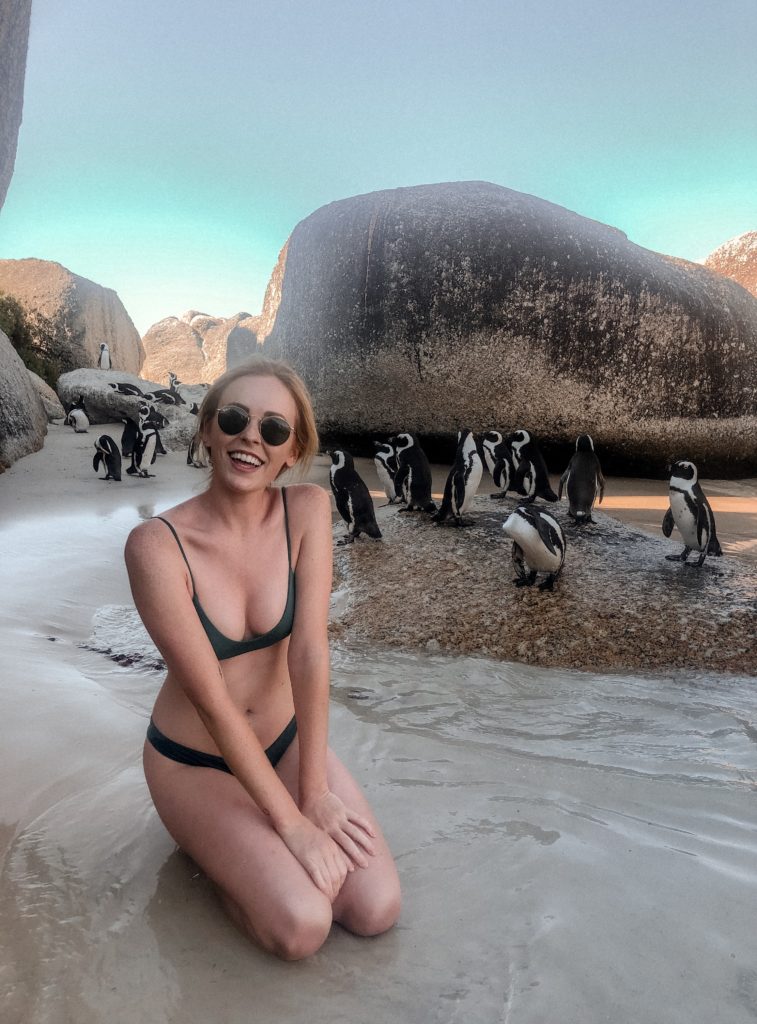 3. Penguins at Boulder's Beach
If there is one animal encounter I'm sure you have all seen before, it is the penguins at Boulders Beach. Just an hour's drive from Cape Town, this penguin colony has certainly reached peak fame! For a small fee you can enter the colony and see the penguins up close. If you visit at sunrise or sunset, you can enjoy swimming with the penguins with fewer tourists around.
Read more: How to visit the Penguins at Boulders Beach
4. Meerkats in the Kalahari Desert
When I first visited Botswana I had my heart set on visiting the meerkats. However, I soon realised the meerkats are only in a small area of the Kalahari Desert and difficult to find. It was on my most recent visit to Botswana when I finally got the chance to see them up close!
Read more: How to see the Meerkats in Botswana
5. Giraffes at Giraffe Manor
Another popular animal encounter made famous by instagram is the giraffes who call giraffe manor home. This beautiful homestead in Nairobi is quite difficult to make a booking, sometimes booked up to a year in advance. However if you can chance a couple of nights to stay, the experience is unparalleled.
Read more: Giraffe Manor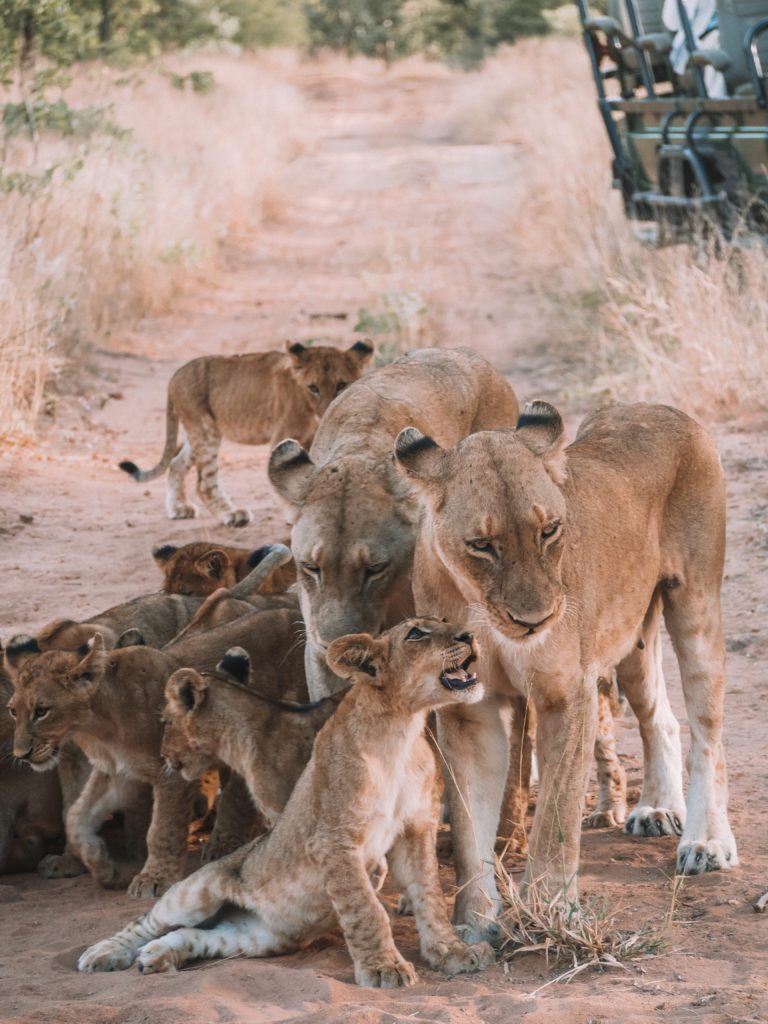 6. Lions and Cubs in Kruger National Park
Over the years heading out into the bush, there is nowhere I've had as incredible a lion sighting as the Kruger National Park. I was staying at Royal Malewane when I came across this pride of mother lions and their cubs. For guaranteed lion sightings, I think it is safe to say the Kruger National Park is your best bet!
Read more: Checking in to Royal Malewane
Safari Style