If Paris is the place to be for patisseries then London is the city for baked goods. The Brits certainly know how to bake their way to bakery bliss, with artisan sourdoughs and portuguese tarts being just the start of our bakery tour of London! These are the best bakeries in London to visit in 2023, a complete list.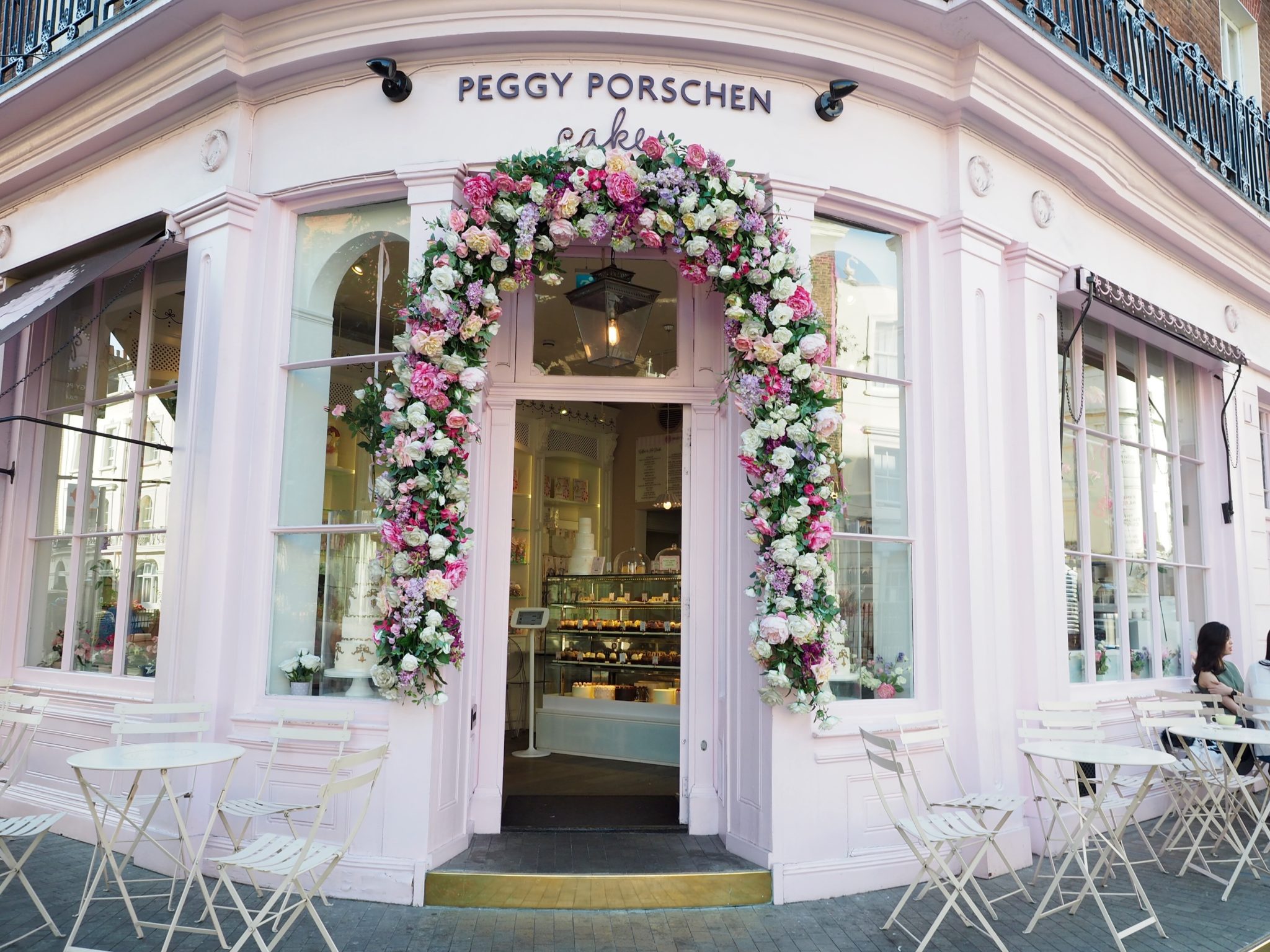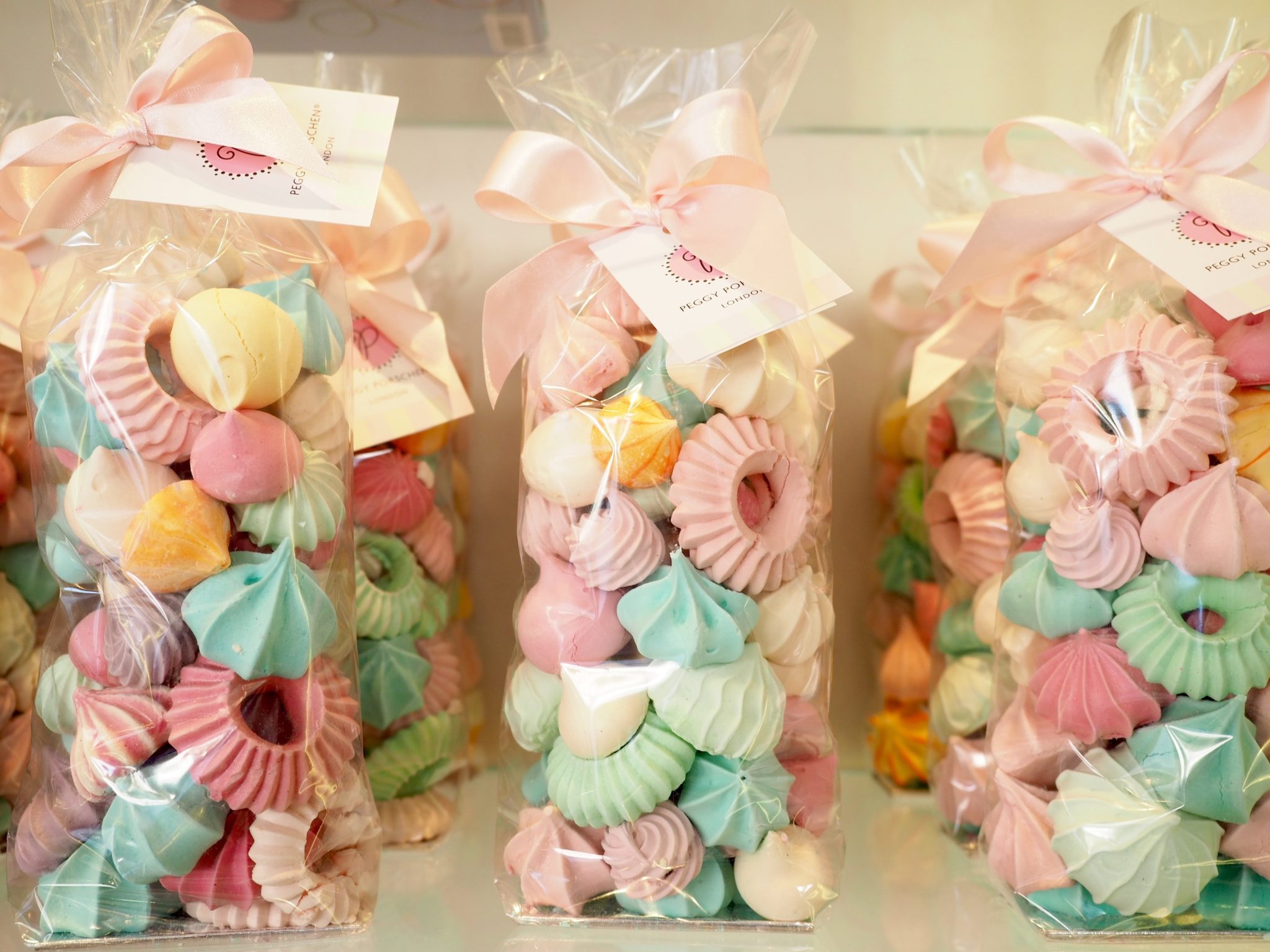 Peggy Porschen
Tucked away in the residential neighbourhood of Belgravia, Peggy Porschen is my all-time favourite bakery in London if we were to base judgements on looks alone. The gorgeous and girly pink bakery is an Instagram photo waiting to happen, and when you step inside you'll be spoilt for choice with even more pastels and pink! I'd recommend the sugar cookies for both cuteness and being delicious!
116 Ebury Street, Belgravia, London

Crumbs & Doilies
This one is another one of my all-time favourites. If you haven't yet heard o Cupcake Jemma on Instagram, now is a good time to get started! Crumbs and Doilies are located in the heart of London and they've got a wide selection of changing cupcake flavours. I loved the peanut butter cupcake most, but there were so many pretty choices I could have tried one of each!
1 Kingly Court, London

Gail's Bakery
A long time favourite, Gail's is a great bakery to go for some of the best coffee in London and a baked snack. There's an all day ('til 3pm) brunch menu as well. If you're up for something a little more hearty, this is a great pick.
128 Wardour Street, Soho, London



Ben's Cookies
A newer addition to my favourite bakeries in London has probably (definitely) the best cookies in town. If you're more of a cookie kinda person, then look no further. You'll find oodles of choice and the Covent Garden location is ideal for theatre goers.
13A The Piazza, Covent Garden, London

The Hummingbird Bakery
Finally, the cupcakes at Hummingbird Bakery are also a highlight from London's baked goodies selection. There are plenty of take-home goodies on offer here, too!
133 Portobello Road, London
Bread Ahead
This bakery is famous for its delicious doughnuts and sourdough bread. They have locations in Borough Market, Soho, Chelsea, and Wembley. If you fancy something fun to do while you visit London, Bread Ahead also offer baking courses and in-person classes.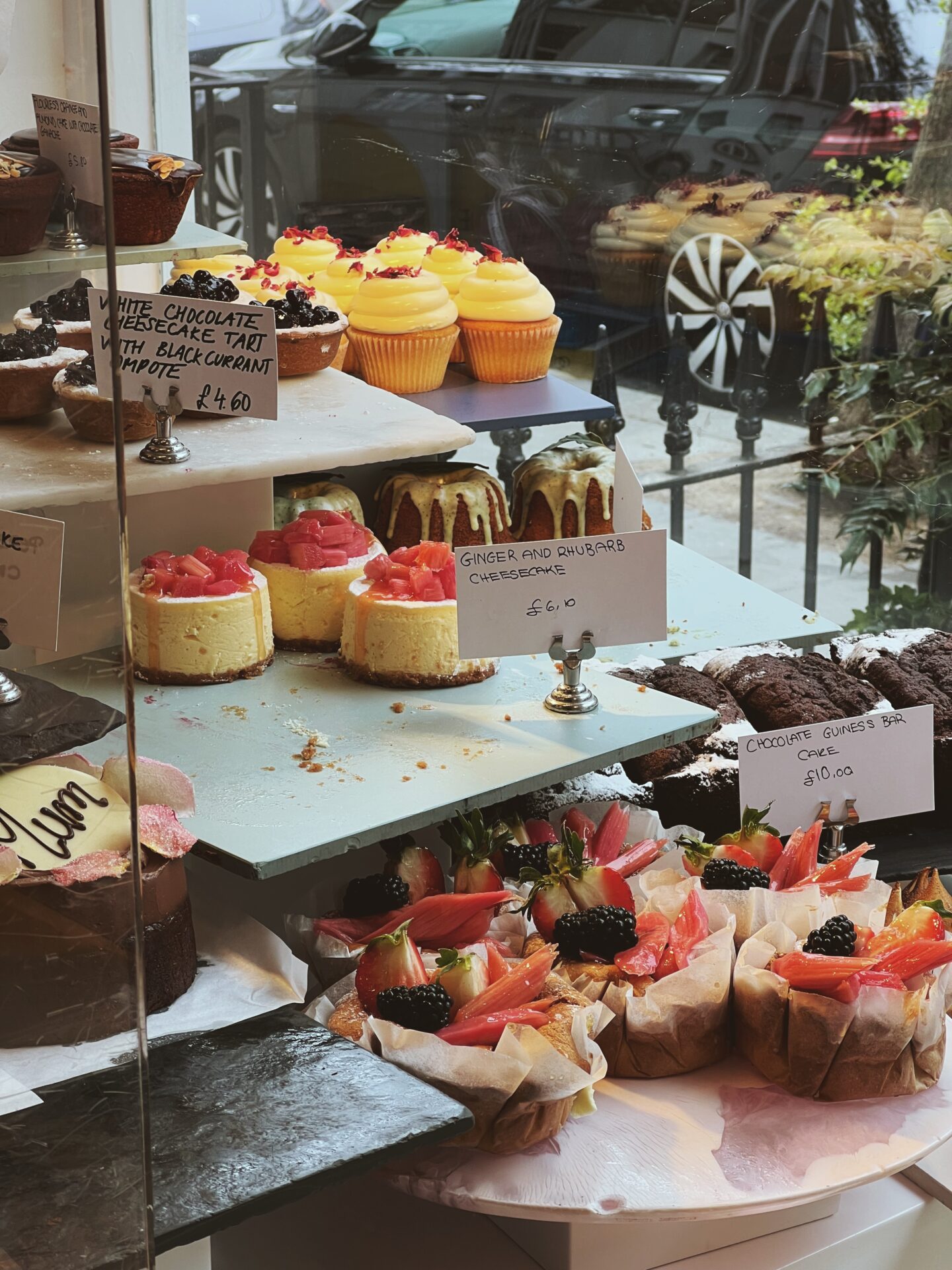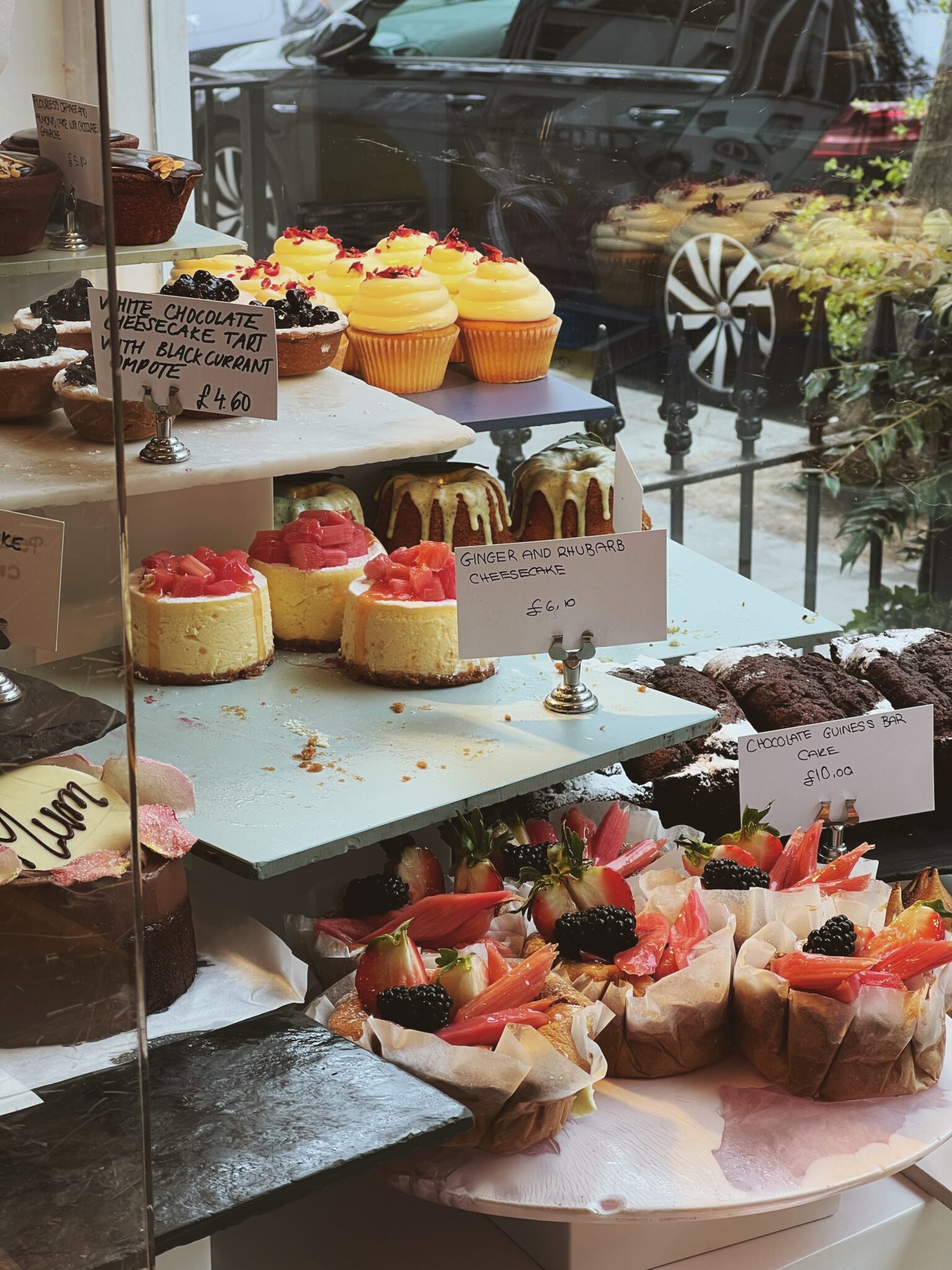 Ottolenghi
This bakery is known for its amazing cakes, pastries, and savory items. They have several locations throughout London, including Notting Hill, Belgravia, and Spitalfields. Founded by Israeli-British chef Yotam Ottolenghi, these delis and bakeries are the perfect spot to stop for picnic supplies and make your way to a local park.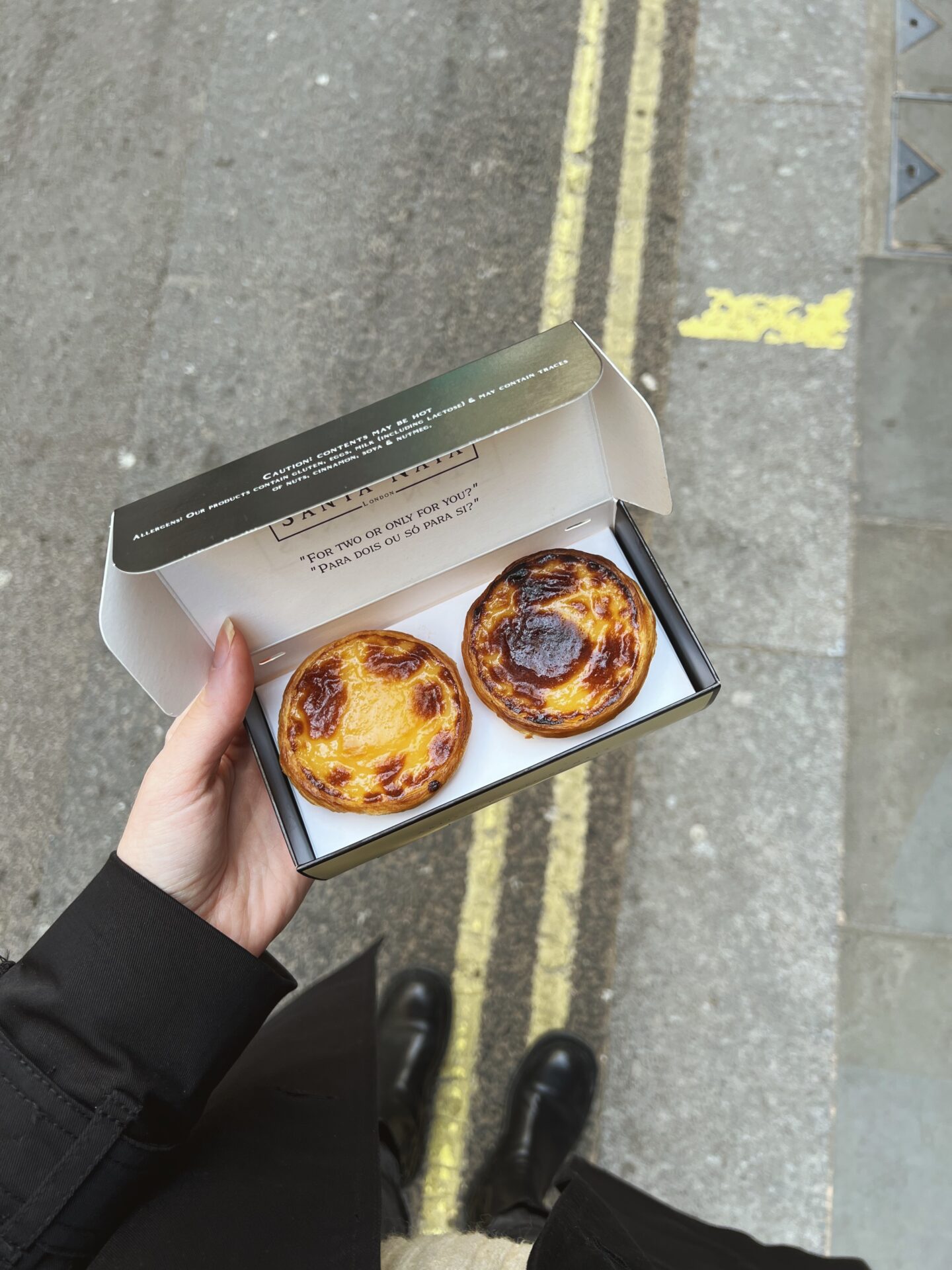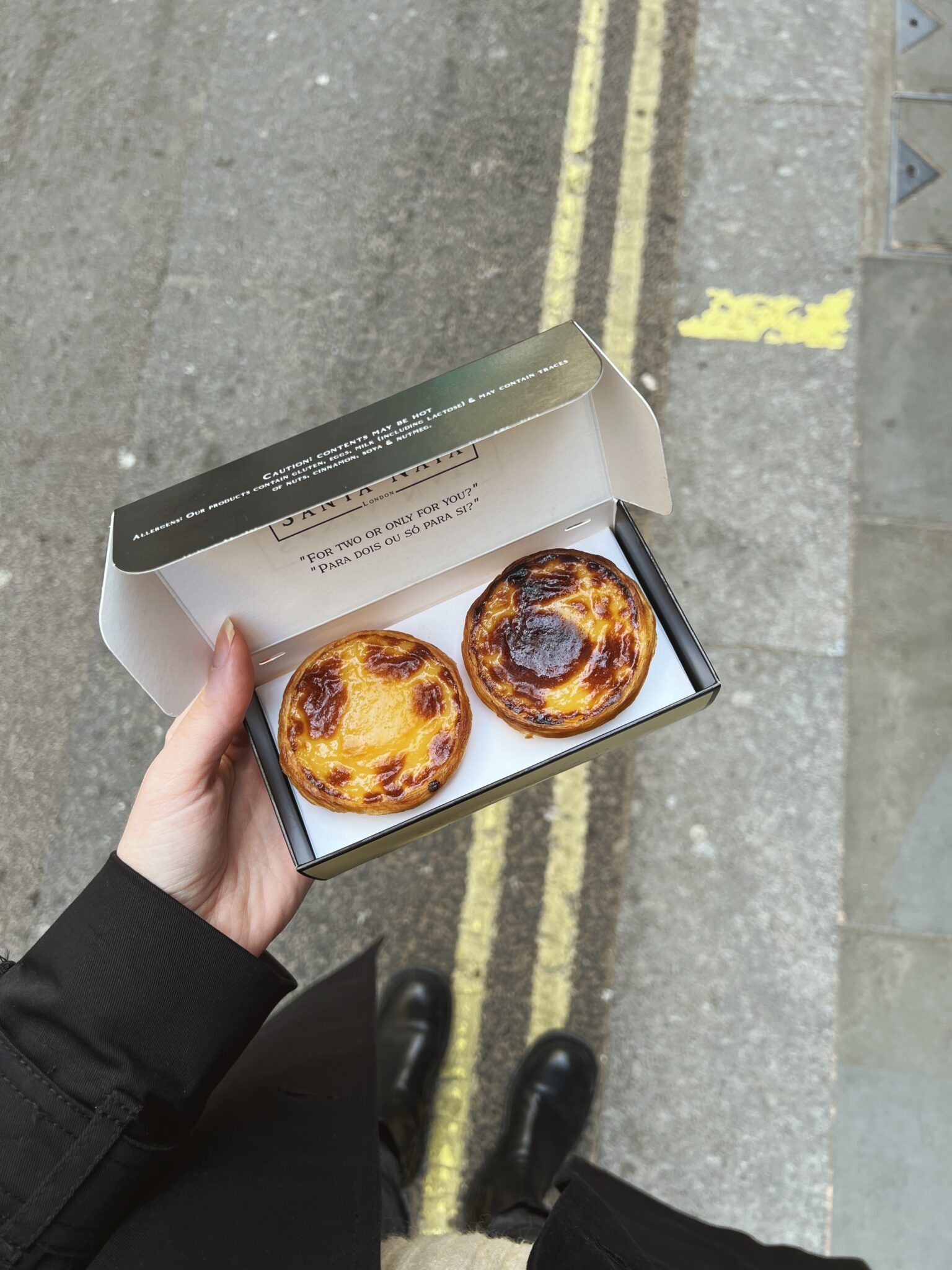 Santa Nata
At Santa Nata, the pastel de nata is made fresh daily and served warm, with a crispy flaky pastry crust and a creamy egg custard filling that is sprinkled with cinnamon. Other popular pastries at Santa Nata include the "pastel de feijão," a bean pastry, and the "bola de berlim," a doughnut-like pastry filled with custard or jam. In addition to their pastries, Santa Nata also serves coffee and other beverages in a casual and comfy setting.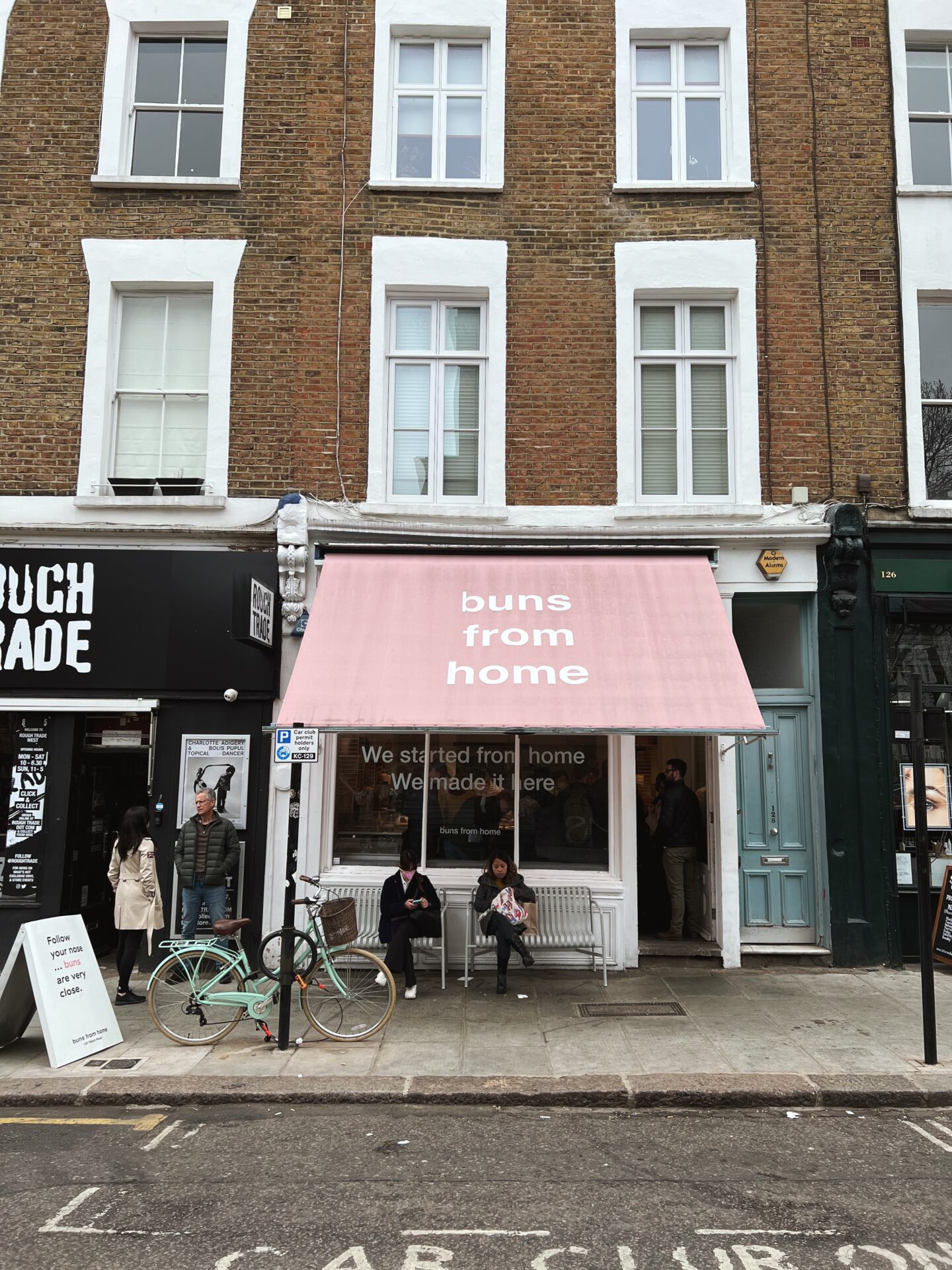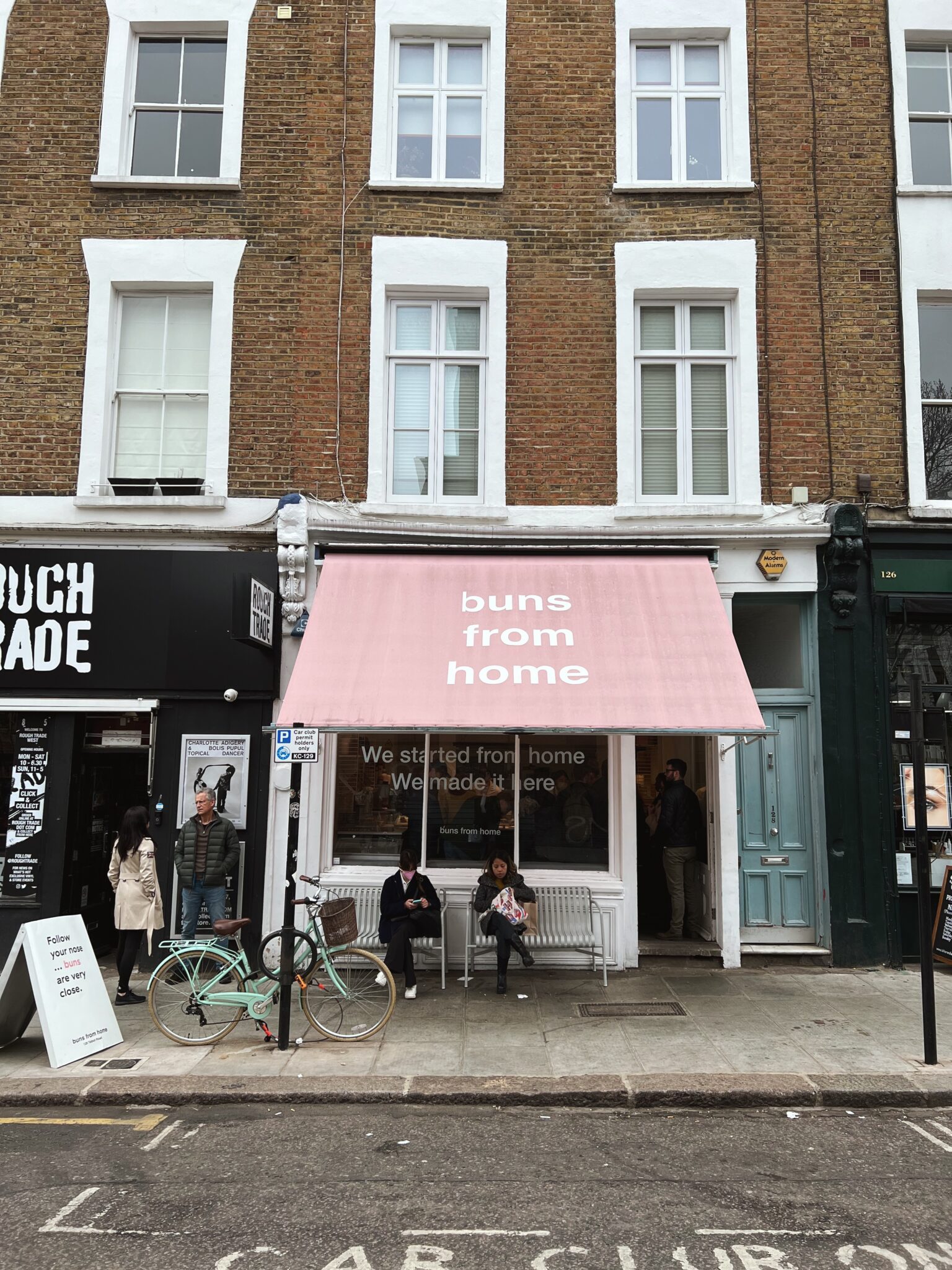 Buns from Home
If you find yourself in Notting Hill, be sure to drop by Buns from Home and treat yourself to a cinnamon bun. This bakery serves up nothing but buns all day long and if the continuous line of customers is anything to go by, you'd better believe they're pretty good!
Violet
This bakery is famous for its beautiful and delicious cupcakes, as well as its homemade jams and preserves. You can find them in Hackney.
Dominique Ansel Bakery
This bakery is the London outpost of the famous New York bakery that invented the cronut. They offer a wide variety of pastries, including the famous cronut, as well as savory items like quiches and sandwiches.
PLANNING A TRIP TO LONDON? CHECK OUT OUR GUIDE: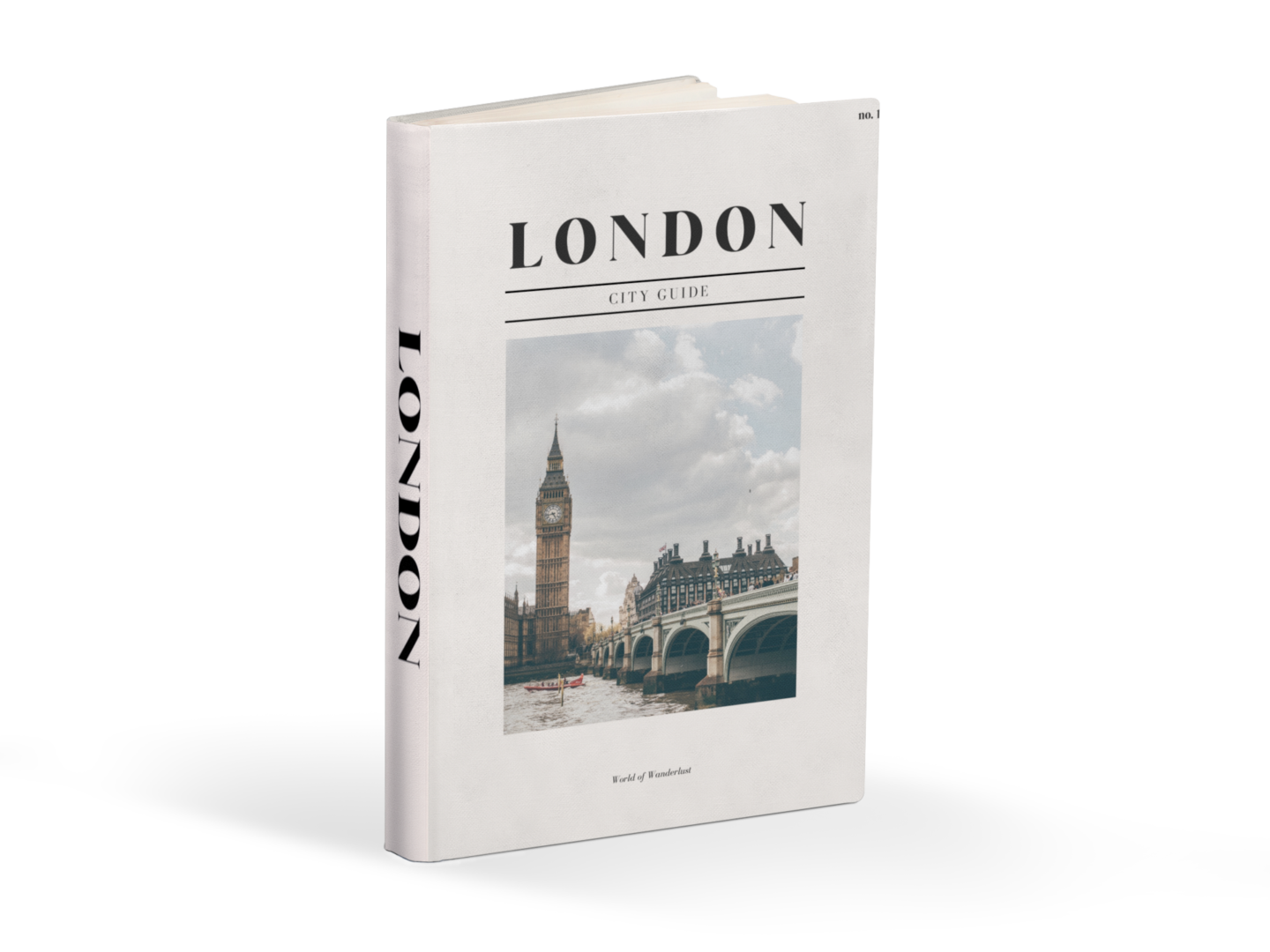 The WOW Guide to London