If Paris is the place to be for patisseries then London is the ultimate city for baked goods. The Brits certainly know how to bake their way to bakery bliss, with not only some of the most delicious cakes and cookies, but also some of the cutest pastel bakeries that lure you in with both sight and scent (freshly baked cookies – you can't beat it!) Here are my all time favourites – the best bakeries in London you need to visit!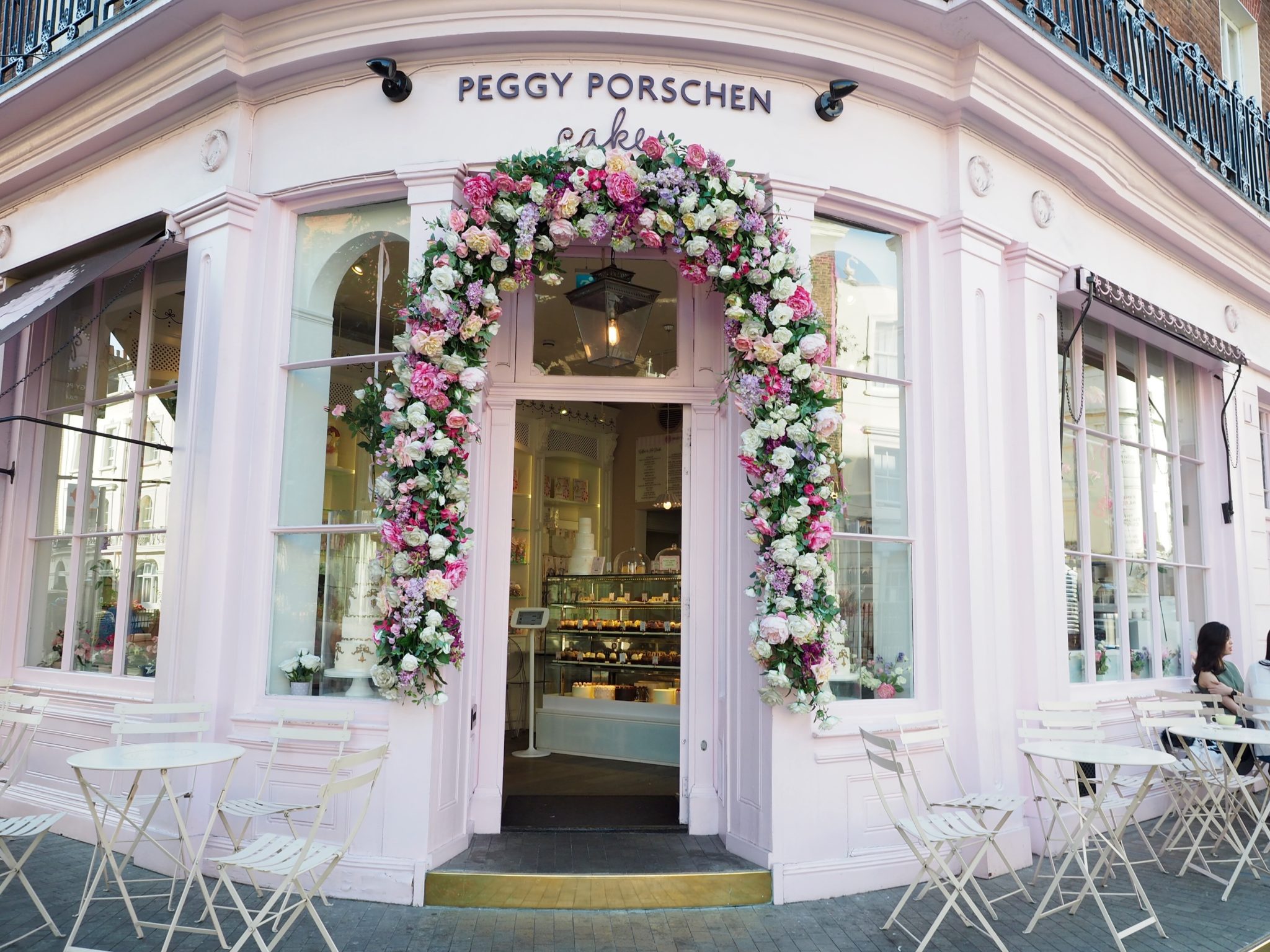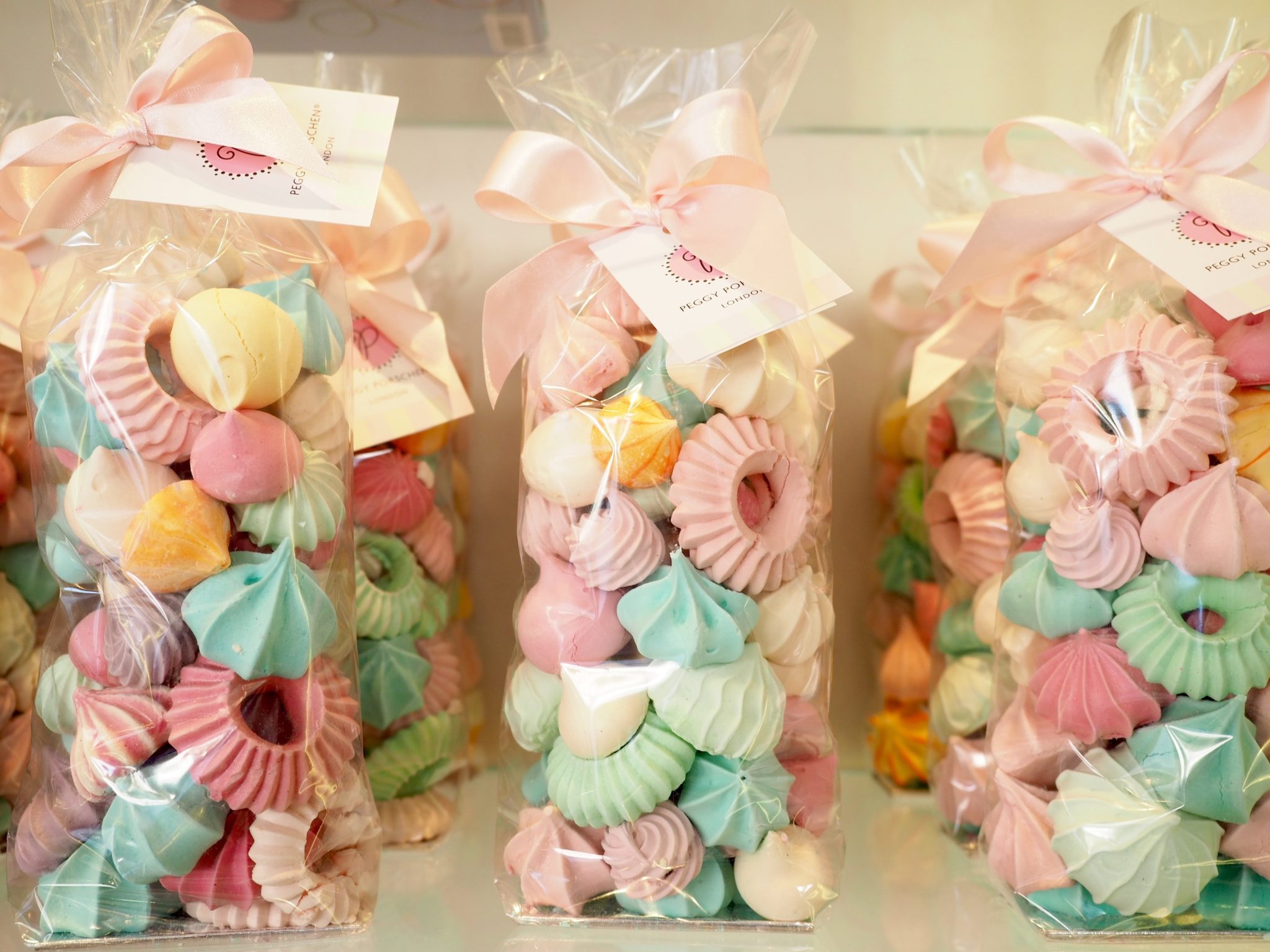 Peggy Porschen
Tucked away in the residential neighbourhood of Belgravia,
Peggy Porschen
is my all-time favourite bakery in London if we were to base judgements on looks alone. The gorgeous and girly pink bakery is an Instagram photo waiting to happen, and when you step inside you'll be spoilt for choice with even more pastels and pink! I'd recommend the sugar cookies for both cuteness and being delicious! 116 Ebury Street, Belgravia, London

Crumbs & Doilies
This one is another one of my all-time favourites. If you haven't yet heard o Cupcake Jemma on Instagram, now is a good time to get started!
Crumbs and Doilies
are located in the heart of London and they've got a wide selection of changing cupcake flavours. I loved the peanut butter cupcake most, but there were so many pretty choices I could have tried one of each! 1 Kingly Court, London

Gail's
A long time favourite, Gail's is a great bakery to go for some of the best coffee in
London
and a baked snack. There's an all day ('til 3pm) brunch menu as well. If you're up for something a little more hearty, this is a great pick. 128 Wardour Street, Soho, London

Primrose Bakery
Cuteness overload! One of the cutest bakeries you will find in London with oodles of charm is Primrose Bakery. They sell mostly cupcakes and cookies, but if I'm honest I really just go here for the cute retro vibes! There are a few books by the owners that are for sale in store should you wish to take a little piece of this fave bakery home! 42 Tavistock Street, London

Melba at the Savoy
Although (much) more on the pricey side, you'll be spoilt for choice at Melba at the Savoy. If you're after more of a patisserie (these guys offer oodles of flavours of eclairs), this is the perfect spot to pick up a sweet treat on-the-go. There is limited seating inside, so I'd suggest grabbing a bite and saving it for later in the day (if you can wait, that is!) The Strand, London

Ben's Cookies
A newer addition to my favourite bakeries in London has probably (definitely) the best cookies in town. If you're more of a cookie kinda person, then look no further. You'll find oodles of choice and the Covent Garden location is ideal for theatre goers. 13A The Piazza, Covent Garden, London

The Hummingbird Bakery
Finally, the cupcakes at Hummingbird Bakery are also a highlight from London's baked goodies selection. There are plenty of take-home goodies on offer here, too! 133 Portobello Road, London
PLANNING A TRIP TO LONDON? CHECK OUT OUR GUIDE: