Australia has no shortage of luxury hotels and vacation rentals. And with them come some of the best bath tub views you have ever laid your eyes on. So what better way to build out your luxury travel bucket list, than with these best bathtubs in Australia.
Related: The Best Islands in Australia for your Honeymoon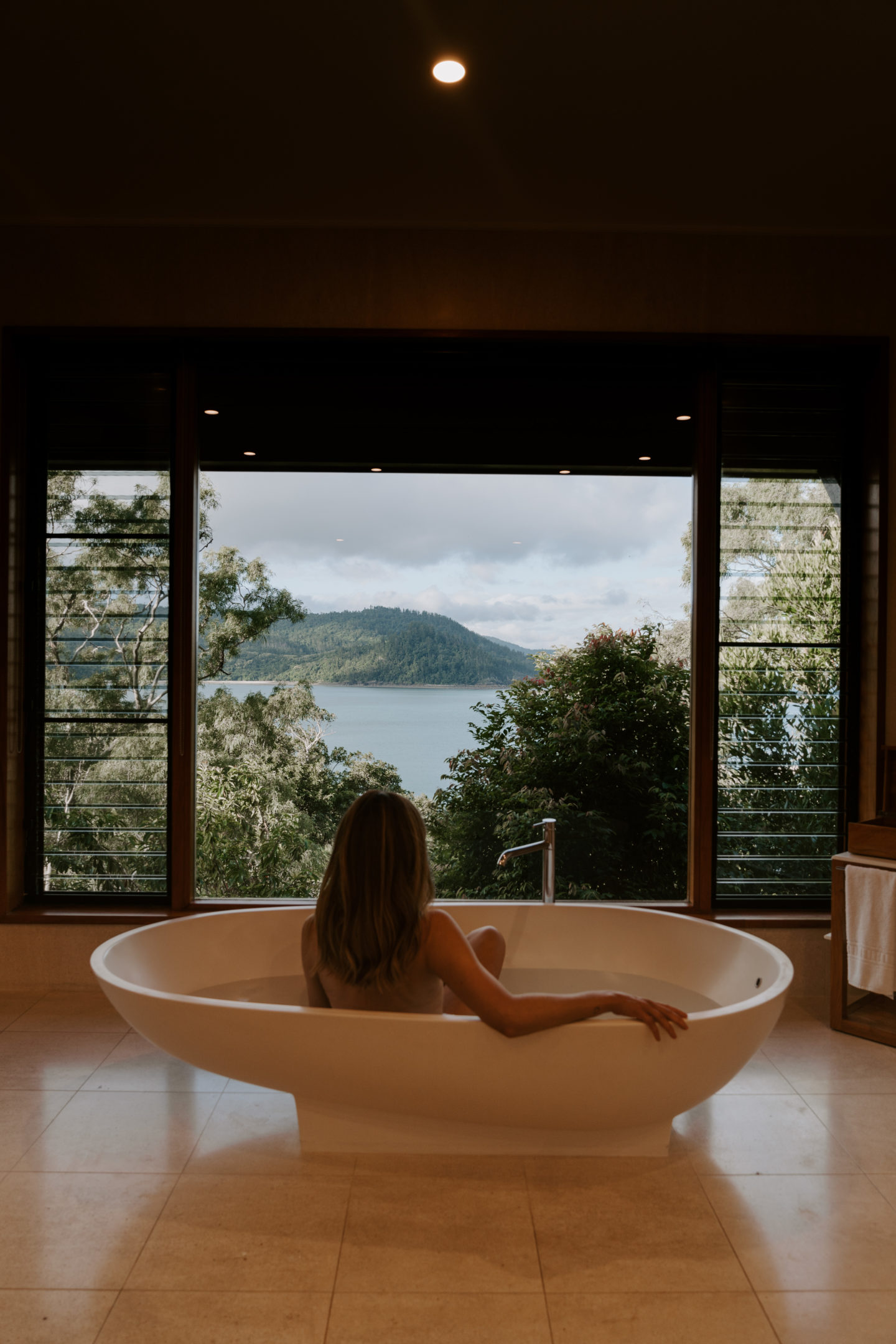 The best luxury bathtubs in Australia
Qualia Resort
Hamilton Island
Hamilton Island would not be the mega luxury powerhouse it is today without Qualia. As far as luxury hotels go on the island, Qualia sets the standard. So it is perhaps no surprise we've given them first place in our list of Australia's best luxury hotels. I mean – with a view like that, how could we not!? Each of the rooms at Qualia offers an oversized bathtub with sweeping views over the ocean, making this an unbeatable luxury escape.
Related: Staying at Qualia Resort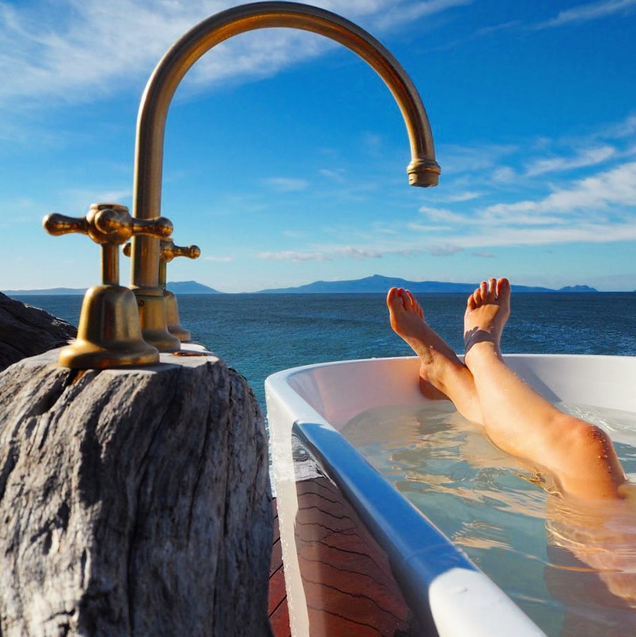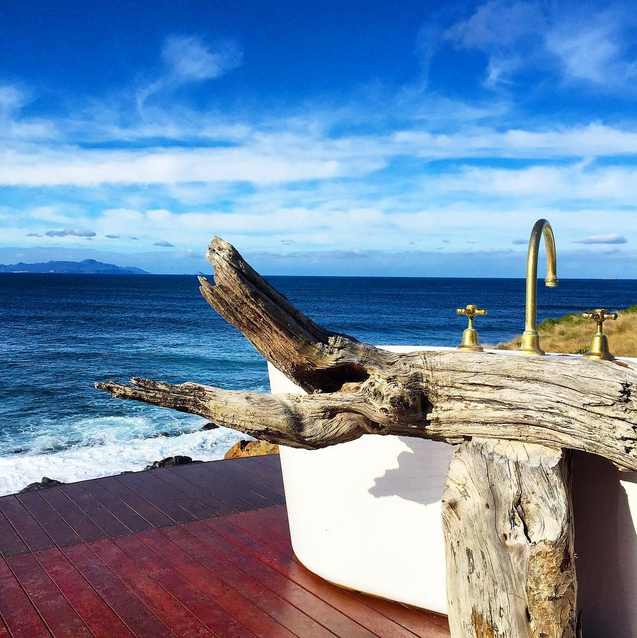 Thalia Haven
East Coast, Tasmania
If it is a quiet coastal escape to Tasmania you have in mind, then that is precisely what you will get as you check yourself and your party in to Thalia Haven. This oversized Tuscan-inspired villa is the perfect oasis for larger groups, offering a number of bedrooms detached from the main house for a private escape. And the centrepiece of the property is a large outdoor bathtub overlooking the East Coast of Tasmania, complete with natural wooden features. And of course this being Tasmania, you'd better believe there is hot water on offer!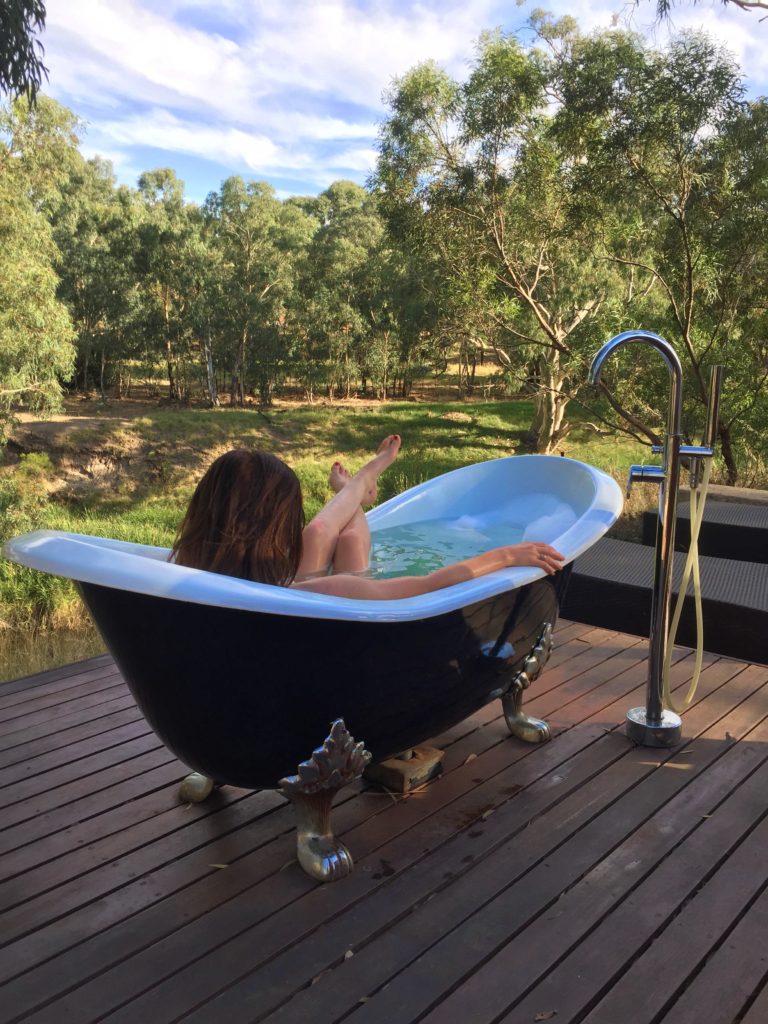 Kingsford Homestead
Barossa Valley, South Australia
For those familiar with the hit series Macleod's Daughters, you might already be familiar with Kingsford Homestead. This was one of the main filming locations for the hit show, which was filmed in various locations throughout South Australia. So if you fancy checking yourself in for a romantic weekend away at Kingsford Homestead, you absolutely must try the bush bath experience. This is a great way to fully immerse yourself in nature and take in the sights, sounds and smells of the Australian bush.
Related: A Guide to Visiting the Barossa Valley, South Australia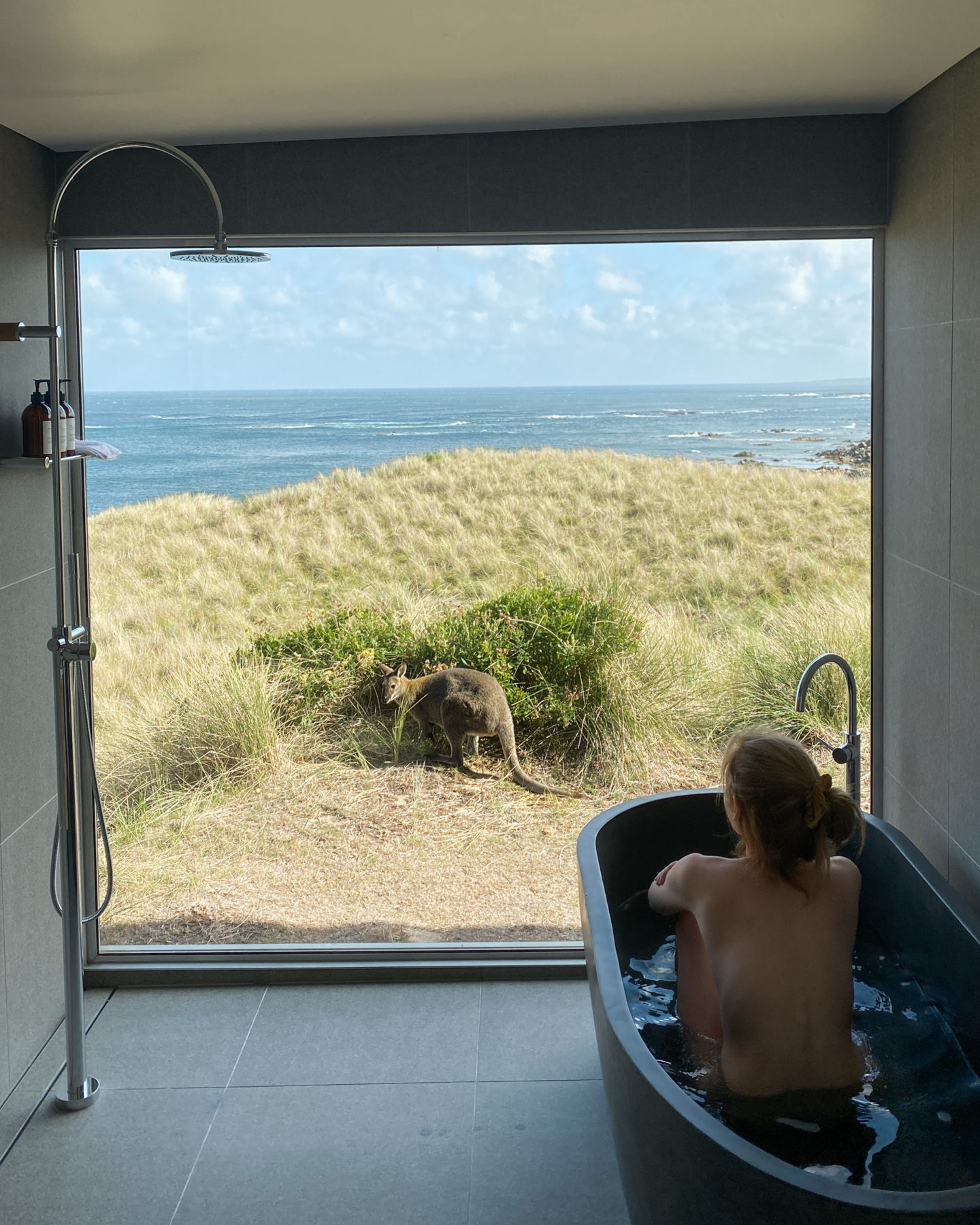 Kittawa Lodge
King Island, Tasmania
As one of the newer properties on the luxury lodge scene in Australia, Kittawa Lodge have opened to great success and accolade. It is indeed here where you can check yourself in to a private villa, each with an oversized tub overlooking the ocean with floor to ceiling windows. Plus, if you're lucky, some furry friends will stop by for a brief visit!
Related: Kittawa Lodge is Tasmania's Best Kept Secret
The Burrows
Swansea, Tasmania
Tasmania has seen its fair share of boutique luxury acommodation pop up in recent years and one that we can't get enough of is The Burrows in Swansea. Set against the backdrop of Tasmania's highly sought after East Coast, this luxurious Airbnb escape is a couple's dream. And the tub is just the start of it!
The Cliff House
Kangaroo Island, South Australia
Perched high on a cliff overlooking Snelling's Beach on Kangaroo Island, The Cliff House have mastered the art of bathing with their oversized outdoor jacuzzi. If you're looking for a romantic vacation for two, or perhaps just yourself, then look no further. Kangaroo Island is the perfect mix of nature and nesting, as you will be feeling like a local in no time with the relaxed, welcoming attitude of the locals.
Freycinet Lodge
Freycinet, Tasmania
If you aren't already halfway to planning a Tasmanian escape, we've got one more reason to start doing so! Freycinet Lodge is located on Tasmania's East Coast, which is, if you ask us, the crowning jewel in Tasmania's line up of locations. It is here where you will be able to explore Wineglass Bay, wander around Freycinet National Park and enjoy many of Tasmania's best beaches. But if time is on your side, check out our guide of the 50 Best Things to Do in Tasmania.
Longitude 131
Uluru, Northern Territory
If an adventure in the desert sounds more up your alley, then head nowhere else but the Northern Territory. There are many adventures to be had throughout the NT, but the best of them would be to witness Uluru (Ayers Rock) up close. And the best place to do that is from Longitude 131, the only five star luxury resort for miles. And jusyt when you think it can't get any better, you see the bathtub! With sweeping views into the distance, this is our final pick for the best bathtubs in Australia.
Follow on Instagram