After trying the best beaches in Cape Town according to locals, I have compiled a list of my favourite Cape Town beaches. Some of the choices are obvious and others less so but most importantly, they are all divine.
Since arriving in Cape Town I've been making the most of these long summer days. The sun will rise before 6:00am in January and does not set until 20:00pm in the evenings. I moved to Cape Town a couple of months ago and have since been visiting a new beach almost every day. I told my boyfriend it is strict "research marketing" to find the best beaches in Cape Town but neither of us needs an excuse to get outside in the summer time!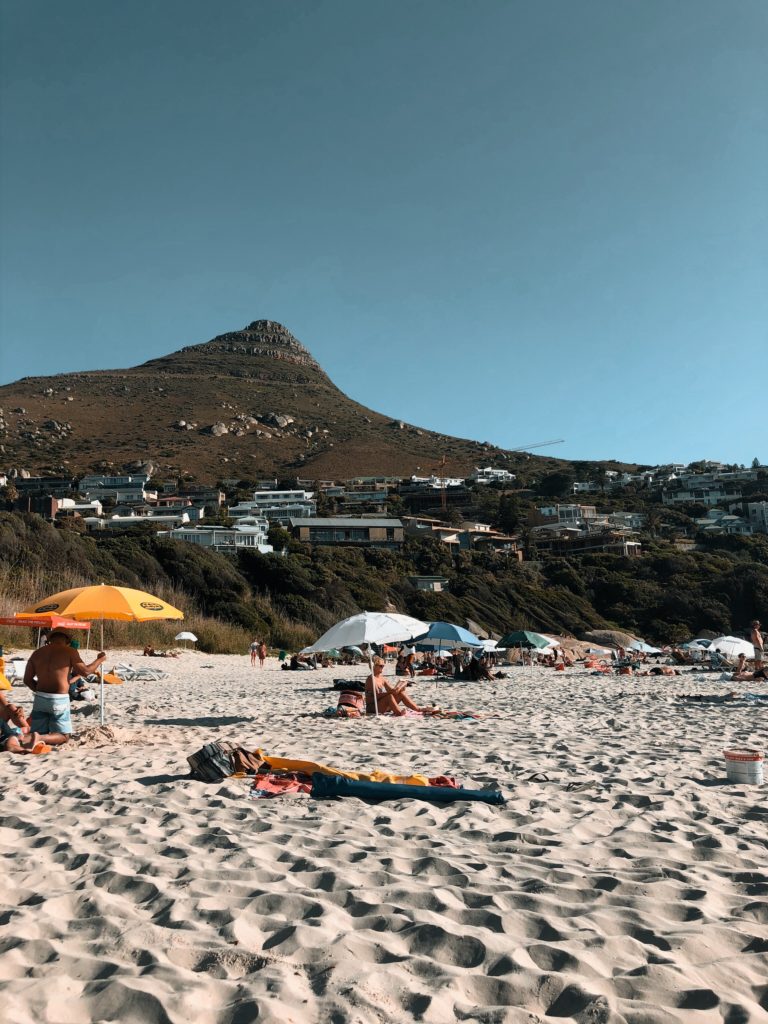 Llandudno Beach
Llandudno was the first beach I ever visited in Cape Town. My (South African) boyfriend took me there and claimed quite proudly that it was the best beach in Cape Town. He wasn't wrong! Llandudno is a little further than most beaches in central Cape Town and is just before Hout Bay.
The reason why locals love Llandudno is the quietness and serenity. Being a little further out of the city centre, the beach is less crowded and more of a local treasure than a tourist hotspot. Llandudno is a sleepy residential neighbourhood with no shops or businesses, so you also do not get any hawkers on the beach trying to sell you drinks and busk for money. At first, this didn't really bother me but in peak tourist season (December-February) you can find it difficult to turn the page of your book without being offered more water or a soft drink.
Parking at Llandudno
Parking is extremely limited so arrive early or take a vespa/motorbike if you don't like waiting in line. Sometimes you could wait up to an hour just to enter the parking lot as it is first come first served.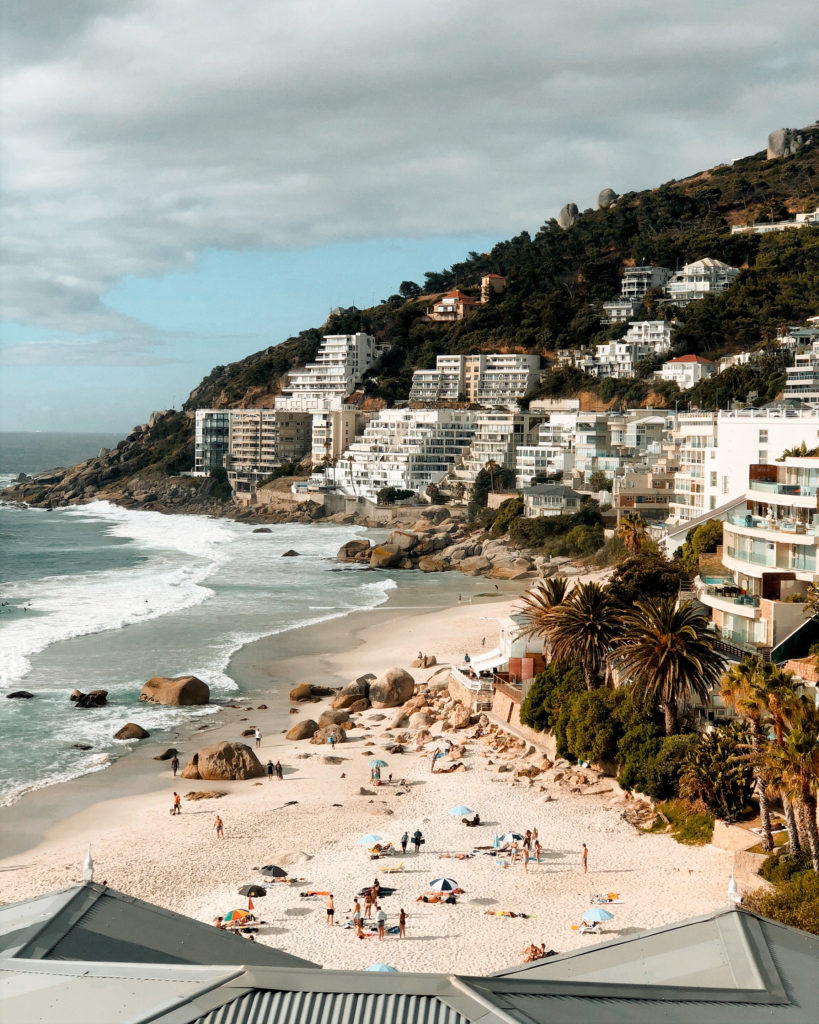 Clifton 2
The Clifton beaches are a stretch of 4 beaches that make up Clifton 1-4. Normally these would be listed together, however, after visiting each of the beaches I have two stands out favourites and they're both a real different experience.
Clifton 2 is my favourite beach close to the heart of Cape Town. We live in De Waterkant, so it is only a 10 minute bike ride for us to get here without traffic. The Clifton Beaches are still more local compared to the likes of Camps Bay, though they do get quite crowded in summer.
Parking at Clifton 2 Beach
Clifton 2 is less crowded than Clifton 4, though parking is extremely limited. There is no car park so you will need to land on street parking. Again a bike or vespa will come in handy. Getting to the beach you will need to walk down a steep set of stairs, though it is only a short few minutes and you will arrive.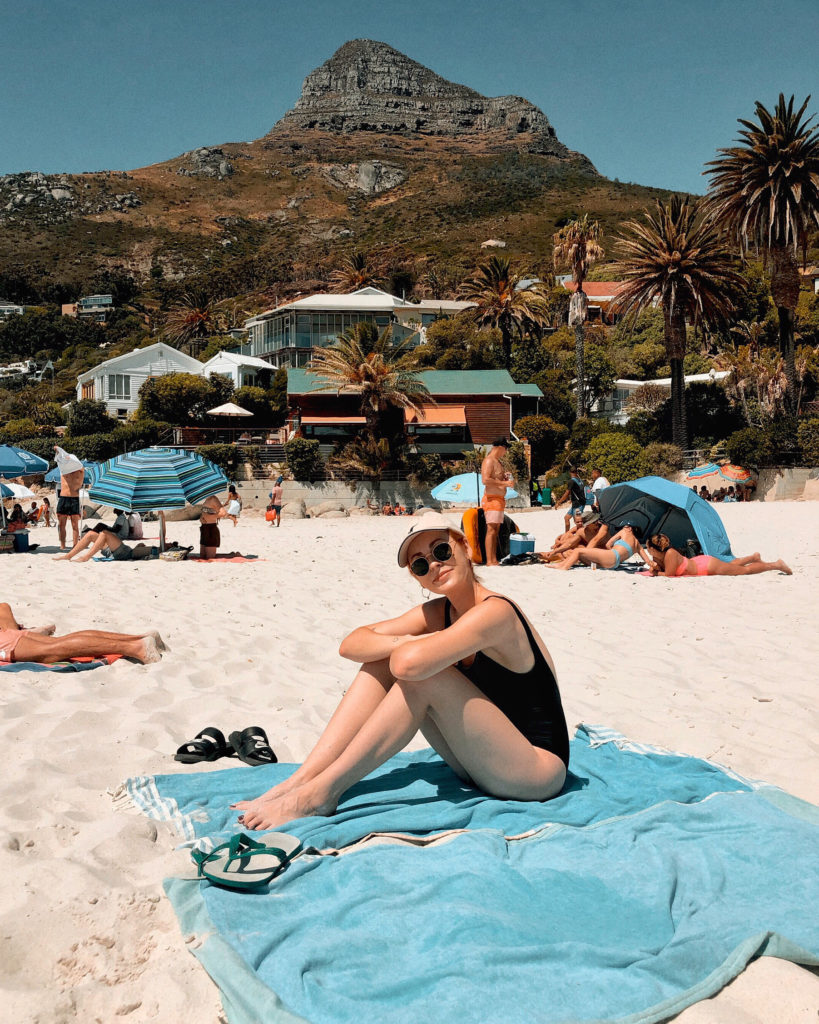 Clifton 4
Clifton 4 is the most popular beach of the Clifton beaches and has a solid reputation for being favoured by all the beautiful people of Cape Town. Sure enough, every way you look there are tanned and toned Cape Townians making the most of the summer sun all day long. This is a nice place to see the sunset so you can visit later in the day and make the most of golden hour/less harsh sun rays.
Parking at Clifton 4 Beach
There is a large parking lot at Clifton 4 so parking is less difficult. There are also fewer stairs to traverse as you make your way down to the beach, making Clifton 4 overall more accessible.
Read more: How to visit Cape Town on a Budget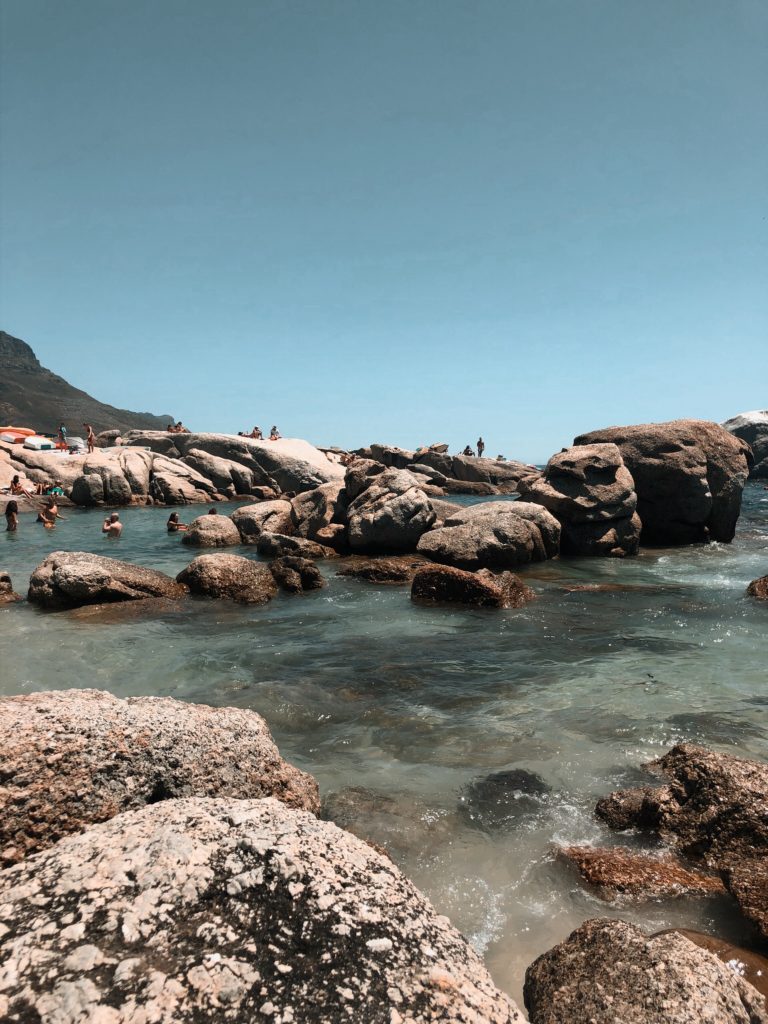 Beta Beach, Bakhoven
Another local hot spot and hidden gem is Beta Beach in Bakhoven. The beach itself is made up of large boulders and a small patch of grass. There isn't a lot of sand but this does allow for a more enclosed beach with small rock pools to swim in. There are no currents and it is safer to swim here, though it is a trade-off from the silky sands of the Clifton beaches.
Parking at Beta Beach
There is a parking lot at Beta Beach but it is small so arrive early, later in the day, or be prepared to wait in line for another beach-goer to leave.
Boulders Beach
This list would not be complete without mention of Boulders Beach, the famed beach an hours drive out of Cape Town where you can swim with Penguins. Driving South of Cape Town you will make your way to Simons Town where Boulders Beach is located. As you pass through the town you will notice a turn off shortly after on your left-hand side to the Penguin viewing platform. It is important to know this is NOT the beach where you can swim with the penguins, as this is further down the road.
The biggest downside to Boulders Beach is the price to visit. We paid R160 for me to enter (being a foreign national) and R40 for my boyfriend (being a local). You will need to show valid ID to get the local's discount.
On the plus side, there are penguins and many of them! They are most active in the morning and late afternoon, so be sure to time your visit accordingly. Weekdays are less busy.
Parking at Boulders Beach
There is a car park for Boulders Beach but it does fill up quickly so be prepared to wait for someone to leave so you can take their spot.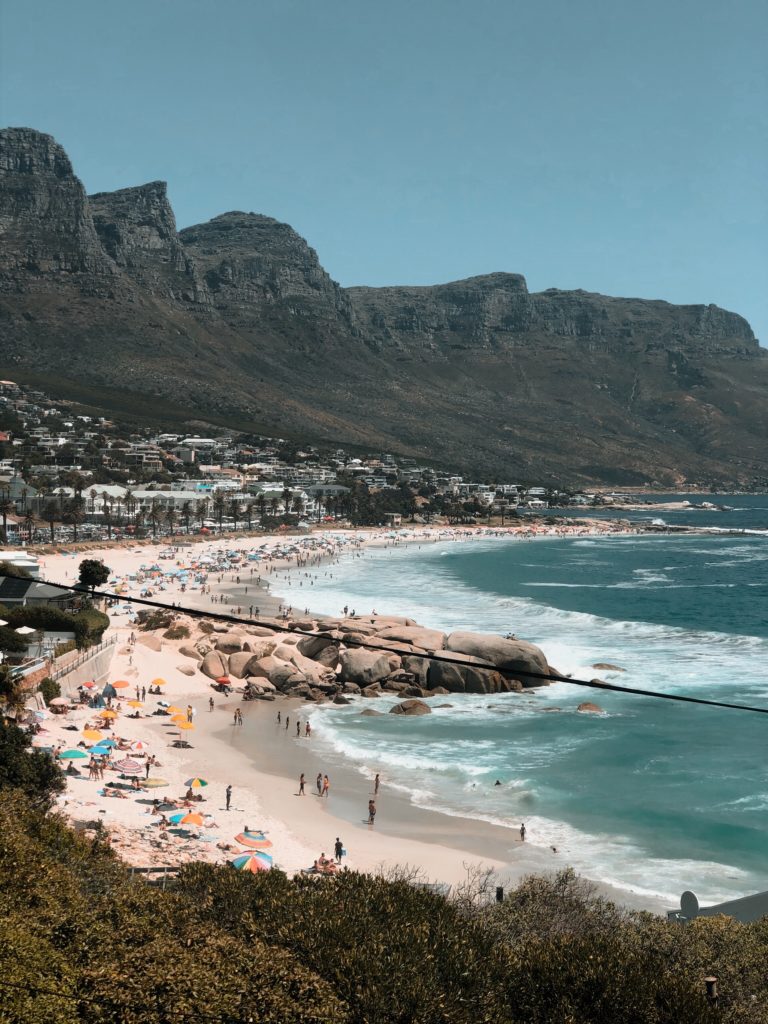 Camps Bay Beach
When I think of beach days I don't often think of crowds and fighting for elbow space in front of the ocean, however Camps Bay Beach does have some pros worth mentioning. This beach is only crowded in the summertime and given the length, this is one of the most beautiful beaches in Cape Town.
The main pro to Camps Bay Beach is you could stay here all day. There is a strip of restaurants behind the beach with some great rooftop bars (try Chinchilla or Tiger's Milk). There are plenty of coffee shops, delis and ice creameries also lining the street facing the beach. This is without a doubt the most commercial beach to choose in Cape Town.
Parking at Camps Bay Beach
Parking is mostly on the street lining the beach. Because of the length of the beach, there are often cars coming and going. If you don't find a park the first time, be sure to circle back.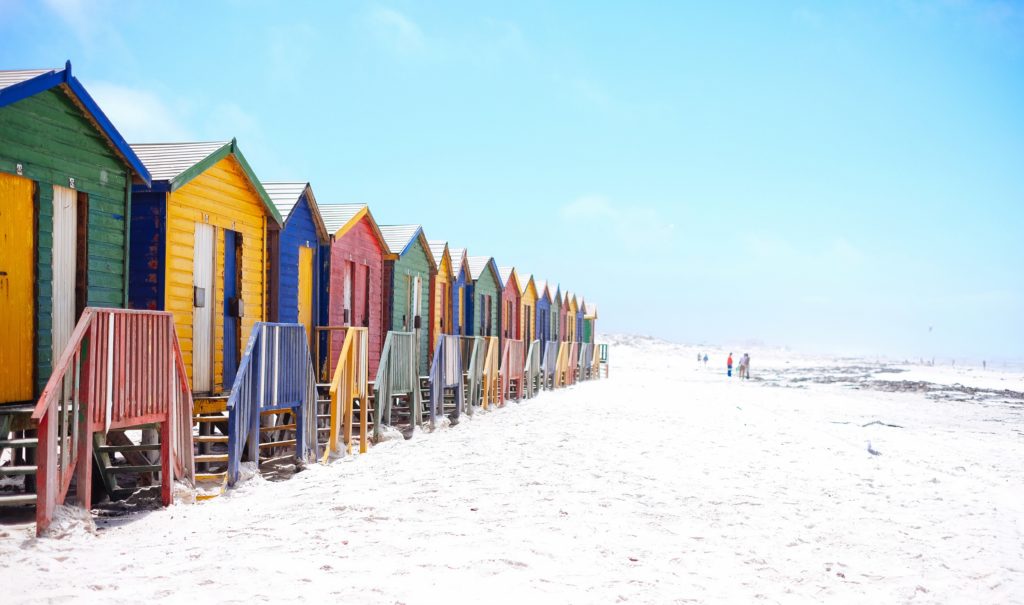 Muizenberg Beach
Another beach I enjoy but is completely overwhelmed by crowds is Muizenberg Beach. This beach is along the same coastline as Boulders Beach, only 20-30 minutes away. This beach is most popular for beginner surfers as there are small waves and plenty of surfboard rentals. Muizenberg is however very commercial, lined by some of the Western Cape's most popular chains. For lunch, you can choose from Tiger's Milk, Bootlegger Coffee, Knead Bakery and more.
Parking at Muizenberg Beach
Parking is plentiful by the beach but it does get overcrowded on weekends. Plan to arrive early in the day or as the sun is setting if you don't like waiting!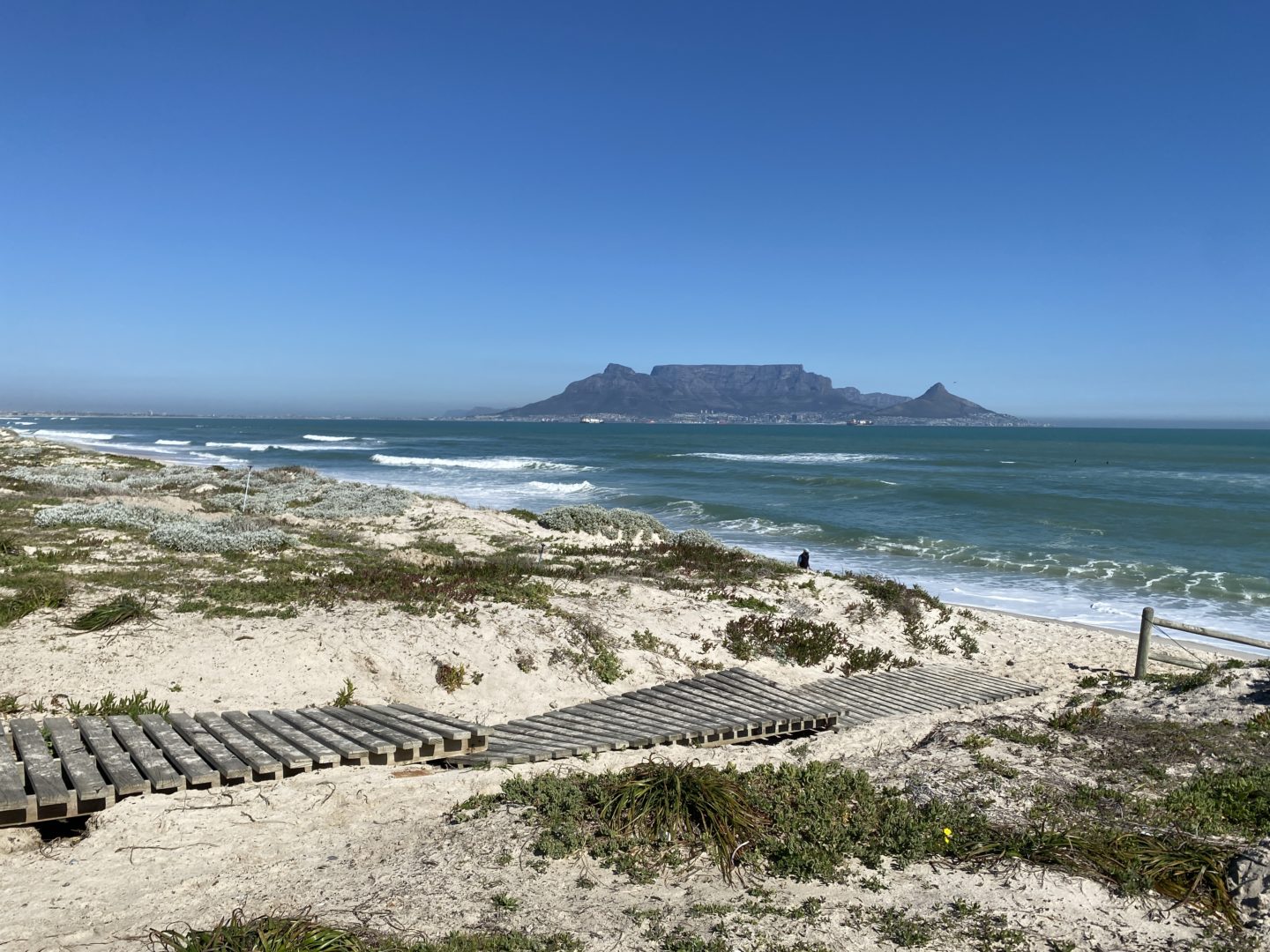 Bloubergstrand: Big Bay and Little Bay
For an epic sunset view of Table Mountain and Lion's Head from afar, Blouberg beaches provide the goodies. Big Bay is windy and therefor perfect conditions for kite surfers. This is also a surfing hot spot so if you'd prefer to bathe in the sun, head down to little bay instead.
Parking at Blouberg
There is plenty of parking at Bloubergstrand. Due to this beach being so far from Cape Town, you will have no trouble finding a park.
Plan your visit to Cape Town