While in Amsterdam this past week I had one major dilemma to face: how to buy more books without my boyfriend noticing. I've been on a "book ban" for a while now, with so many books back in Australia that it will likely take me 10 trips home before I bring them all over to South Africa (more on that – why I moved to South Africa). Somehow I managed to sneak in a couple of "essential purchases" from this trip and here is where I found them: at the best bookstores in Amsterdam.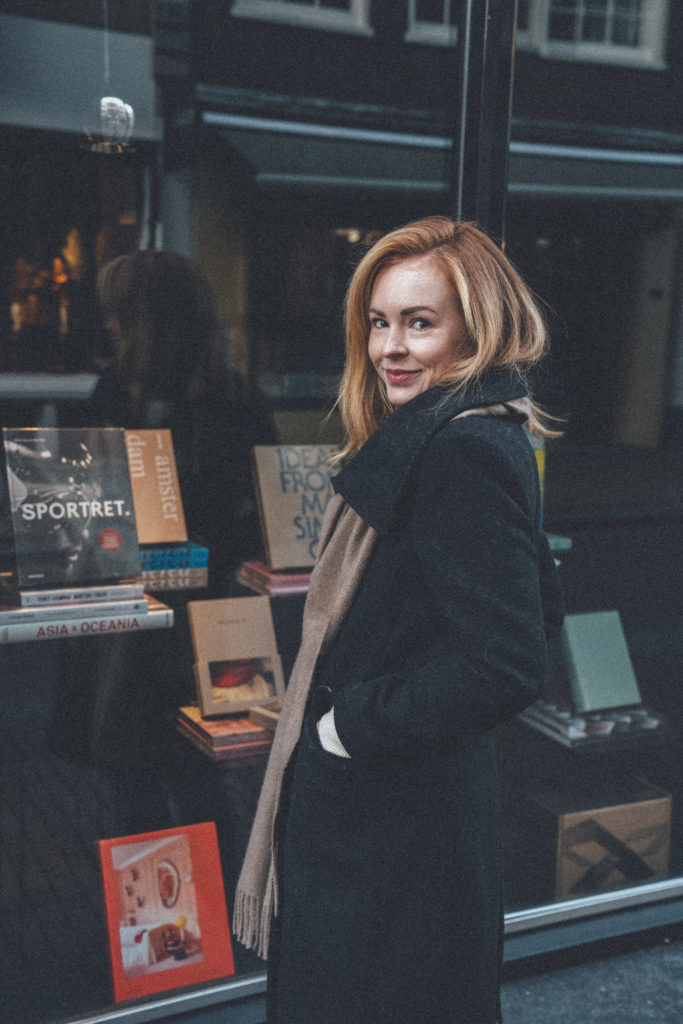 Mendo
Mendo is the kind of bookstore you don't seek out, but rather stumble upon. The window displays are enough to lure you in but the books inside the store are impossible to walk away from. It is here where I purchased the Monocle Guide to Good Business, a guidebook for small businesses that I have been dying to read since its release.
Open 7 days, 10:30-18:00, 'till 17:00 on Sunday
Address: Berenstraat 11, 1016 GG Amsterdam, Netherlands
The American Book Centre
Looking for any and every English book under the sun? Look no further than the American Book Centre. This is hands down the most frequented book store in Amsterdam solely selling English books and best of all, it is smack bang in the centre of town.
Open 7 days, 10:00-20:00, 11:00-18:30 on Sunday, 12:00-20:00 on Monday
Address: Spui 12, 1012 XA Amsterdam, Netherlands
Athenaeum Boekhandel
This is my favourite book store in Amsterdam and that is solely because they stock my book (ha!) I published World of Wanderlust back in 2016 and a year later it was picked up by a Dutch publisher to be translated. This is where I had my book signing and on every subsequent visit to Amsterdam, I pop in for a visit.
Open 7 days, 10:00-19:00, 11:00-18:00 on Sunday
Address: Spui 14-16, 1012 XA Amsterdam, Netherlands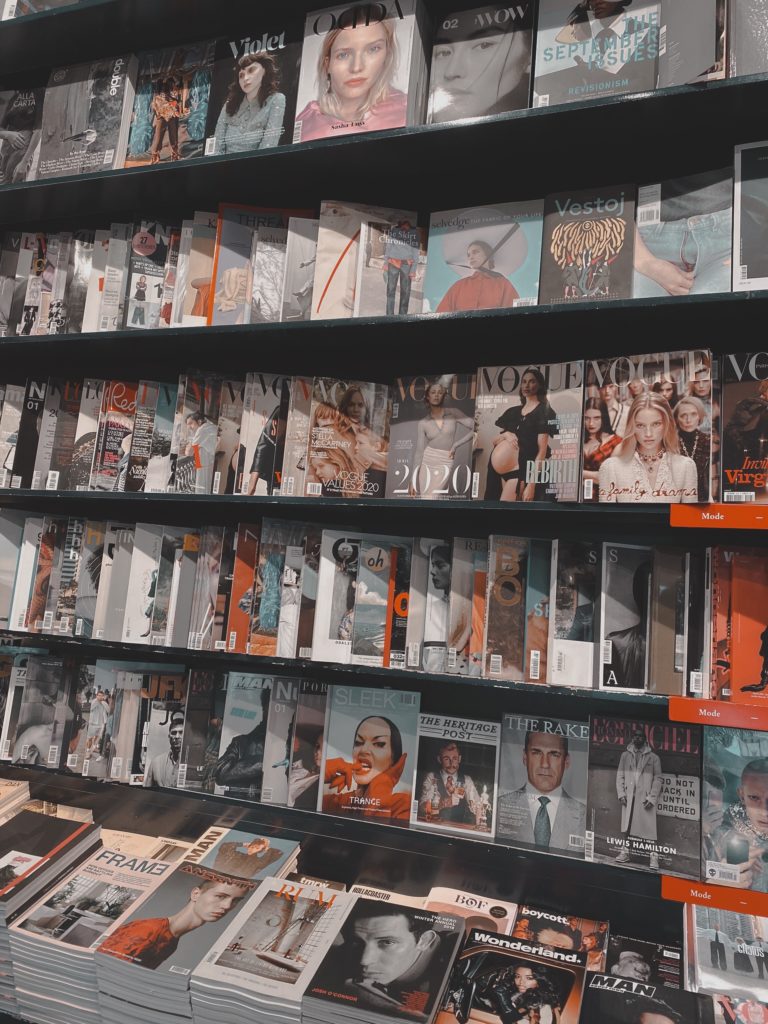 Magazines at Athenaeum Boekhandel
Right next door to the book store is the subsequent magazine store for Athenaeum Boekhandel. This is the most comprehensive selection of English magazines, shipped in from around the world on a regular basis. If I ever start a travel magazine, I'd be dying to stock it here!
Open 7 days, 10:00-19:00, 11:00-18:00 on Sunday
Address: Spui 14-16, 1012 XA Amsterdam, Netherlands
Used English Books
If you're in the market for a cheap find or just prefer to purchase second hand, pop by the Used English Books store. There's a huge and ever-changing selection and the staff are really helpful.
Open 7 days, 10:00-18:00, 11:30-16:00 on Sunday
Address: Kloveniersburgwal 58, 1012 CX Amsterdam, Netherlands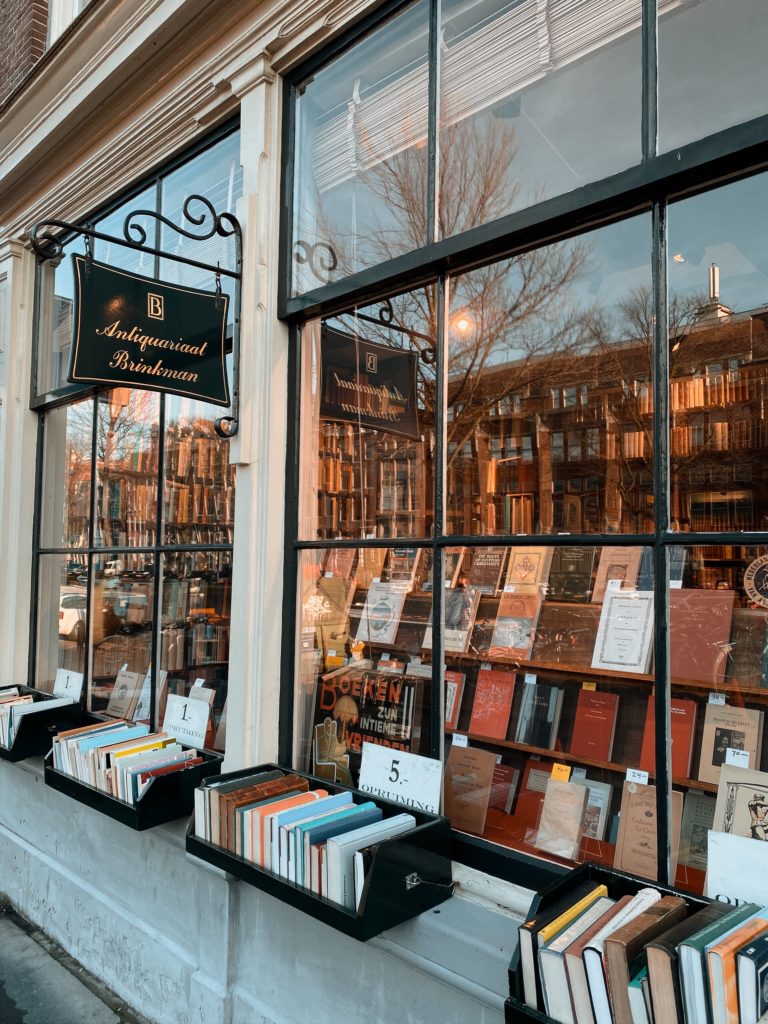 Antiquariaat Brinkman
I stumbled upon this final bookstore by chance and I've got to say it is one of the most gorgeous stores I have seen the world over! The owner is friendly and welcoming, proud of his collection of antique books. Definitely worth a visit.
Open Mon-Sat, 10:00-17:00, 11:00-17:00 on Saturday
Address: Singel 319, 1012 WJ Amsterdam, Netherlands
Plan your trip to Amsterdam: