I spent most of my twenties traveling the world solo. And for all the years I spent on the road living out of a suitcase, I have never regretted a single moment of it. Even when I was mountain bike riding down death road in Bolivia, or when I leaped into thin air as I jumped off the highest bungee jump in the world in Macao. However nervous or scared I was, each leap of faith was a leap into becoming who I am today. And I wouldn't change a thing! So if I've convinced you to travel solo already (or perhaps you didn't need convincing), these are the best cities in the world to travel solo.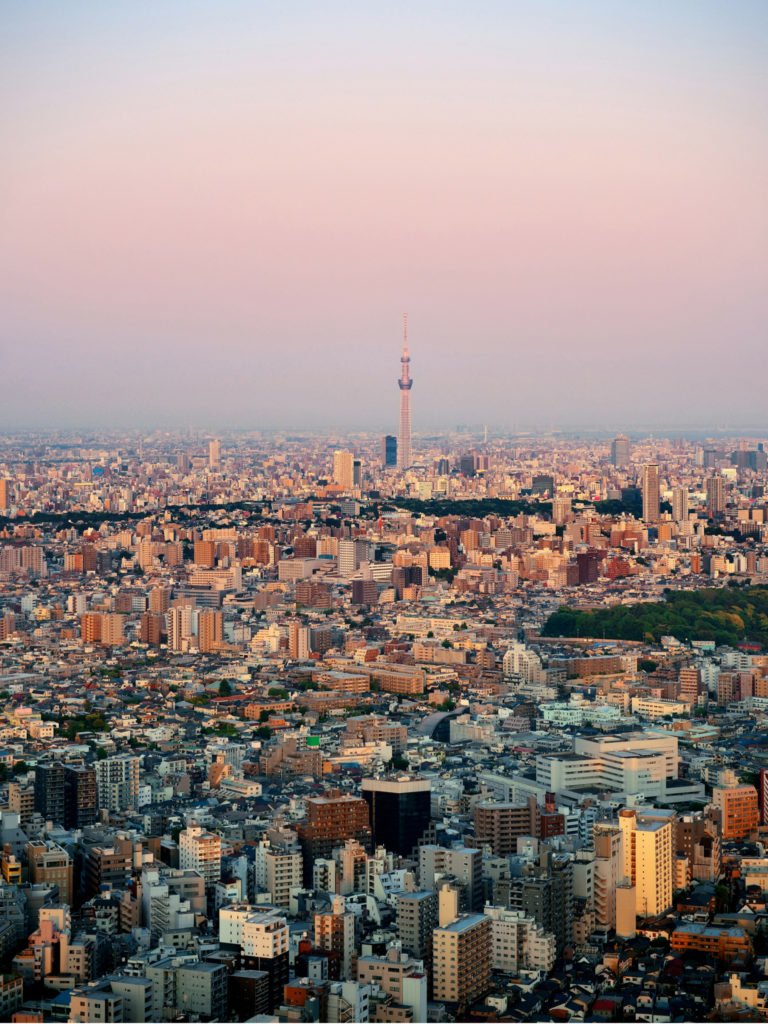 The Best Cities in the World to Travel Solo
Tokyo, Japan
Tokyo is always going to be one of our favourite cities in the world. But just why is it so great for solo travelers? There is nowhere in the world as large and exciting, yet humbly friendly and good-natured, as Tokyo. Add to that the possibility to be completely anonymous, Tokyo is a great city to discover on foot and by public transport, without ever feeling unsafe or unnerved.
At first glance, Tokyo can be frighteningly large. It might seem intimidating at first (by sheer size alone), but there's such a sense of safety and calmness in the chaos, that you'll quickly feel right at home.
When to go:
Tokyo is a year-round destination, but if you love a pop of colour and aesthetics, you can't beat cherry blossom season in Spring and foliage season in Fall.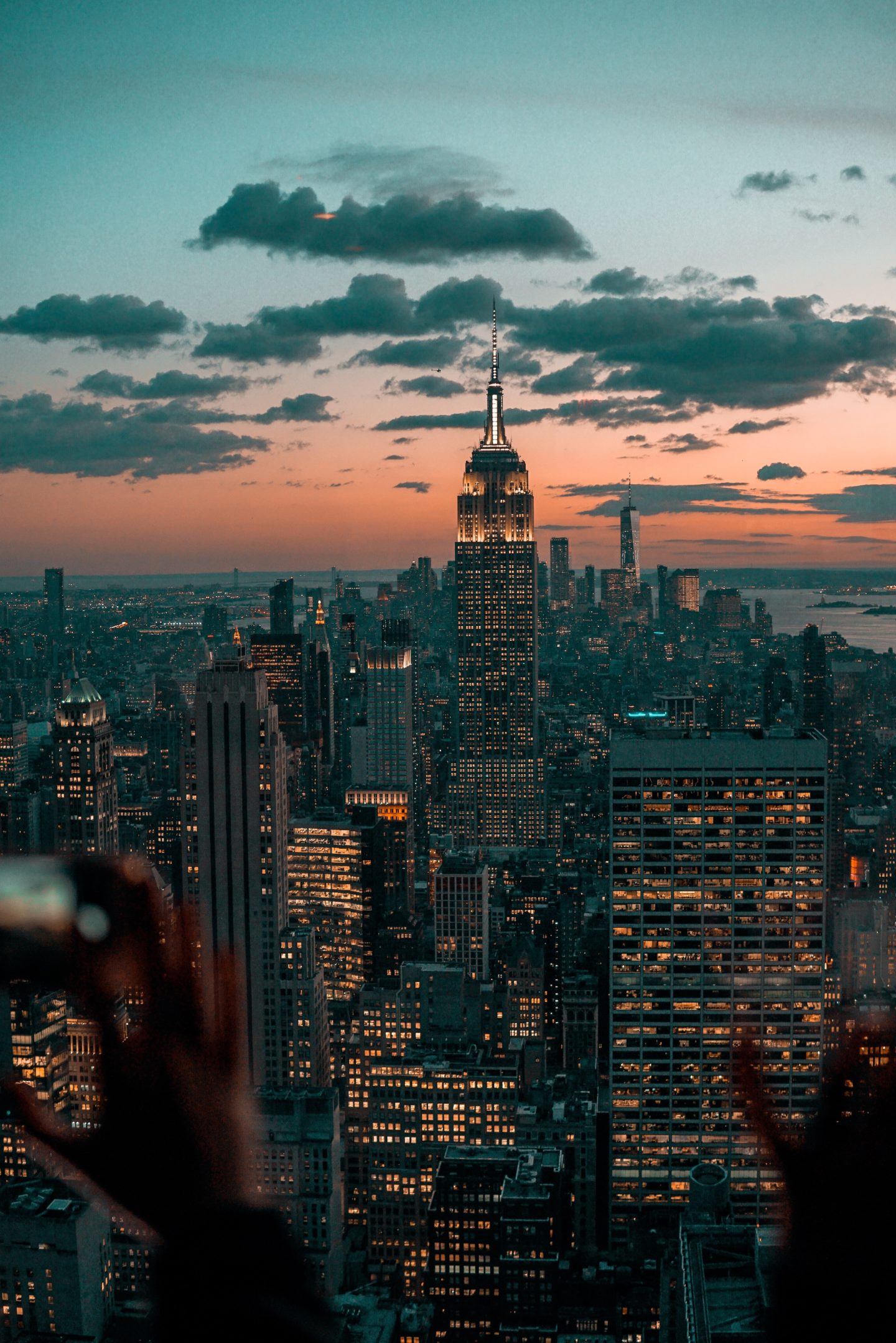 New York City, United States
I've always had the best experiences in New York City. Sometimes alone, sometimes with friends or family, but all times have been a lot of fun. New York is one of my favourities cities to travel to solo for a handful of reasons. Namely, there's endless activities on offer, museums to roam around, bars to hop in the East Village and bakeries to discover all over Manhattan and further afield. There's just so much to do! It is also a great city for solo travellers because of the diversity of the city. People from all walks of life – all levels of education, all ethnicities, all ages and with all types of interests come here to New York City. Therefore no matter who you are, you're sure to feel comfortable and accepted in this melting pot of cultures.
When to go: Shoulder seasons are the best time to enjoy New York City. Fewer crowds but palatable weather can be found in April and in September.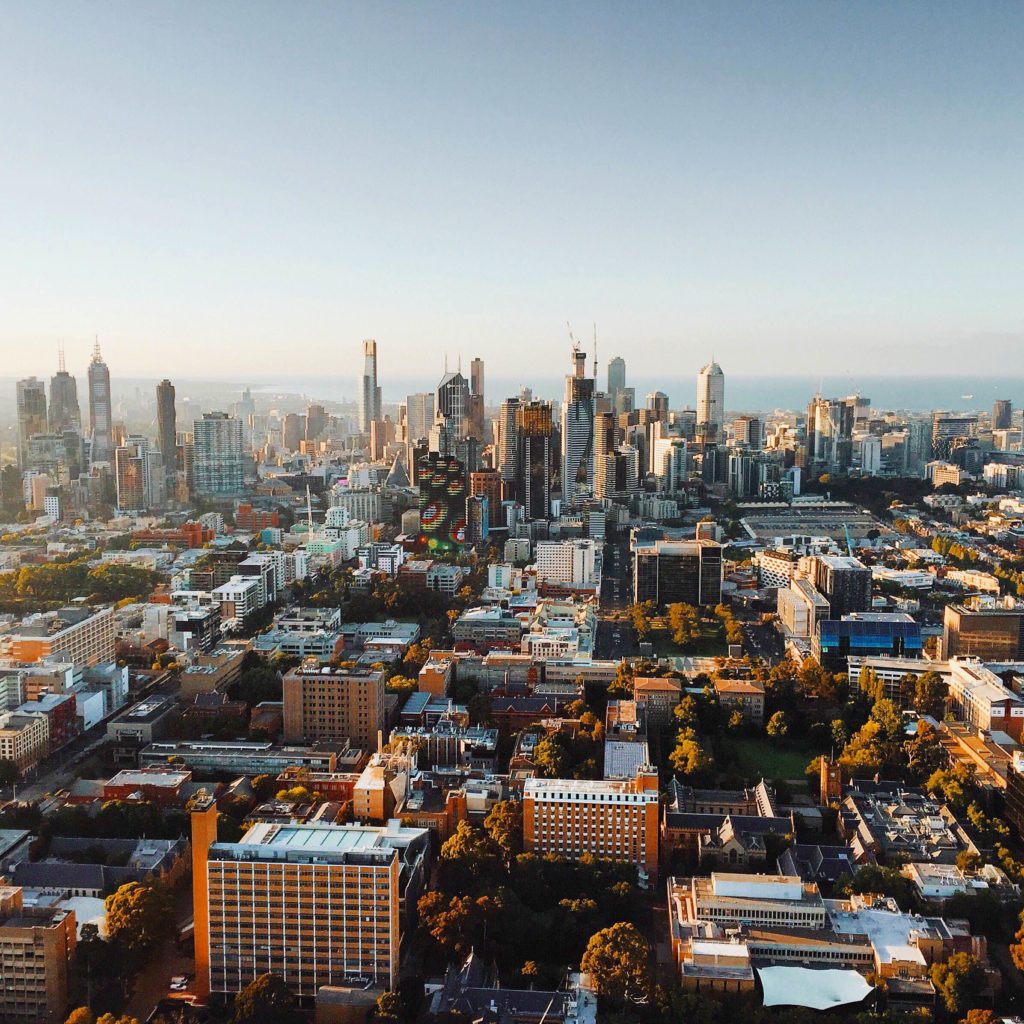 Melbourne, Australia
A city like Melbourne is impossible not to love. There's such a vibrancy on display in Melbourne with its cafe culture, best brunches (in the world if you ask me), social al fresco dining and even a beach not too far from the city. Being such a social city, Melbourne is the perfect city for solo travellers who are looking to meet other travellers, mingle with locals and become a part of the city practically overnight.
When to go: Summer is when the city really comes to life, especially in January when the Australian Open rolls into town. However if you prefer to avoid the crowds and high season prices, drop into Melbourne in March or April to enjoy the city before winter arrives.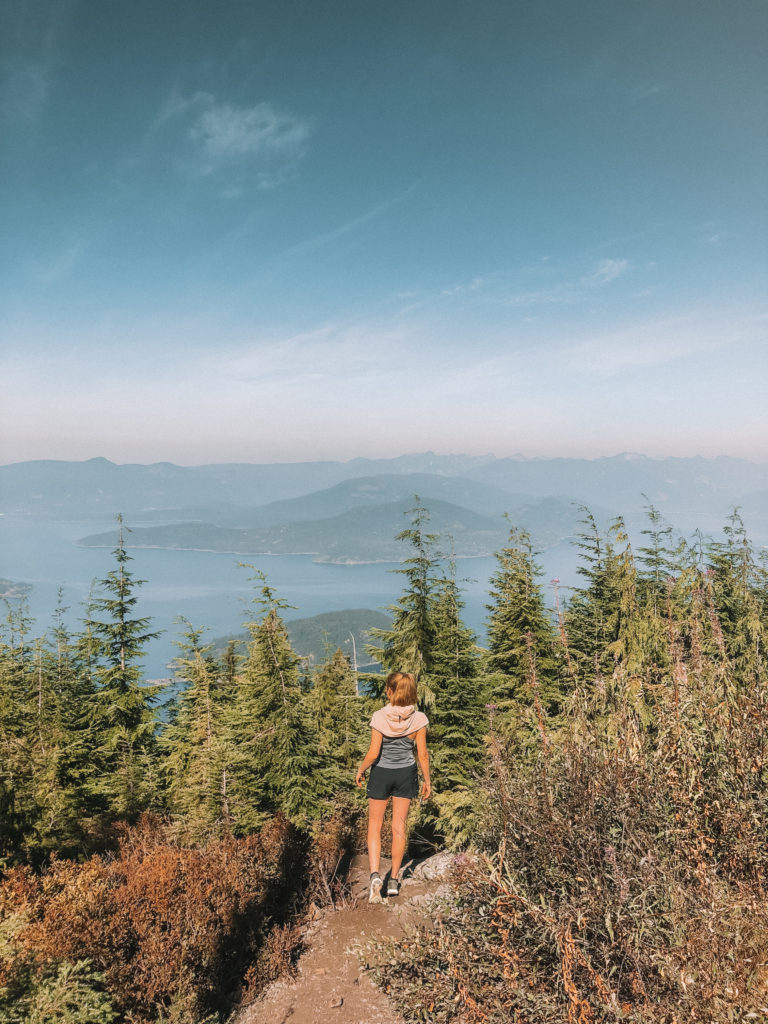 Vancouver, Canada
I've been to Vancouver a few times now and no matter how many times I visit, it never gets old. Vancouver is such a young and youthful city, making it a great choice for travellers in their 20's and 30's who are looking to mingle with locals. You'll also meet plenty of expats in Vancouver, with many Australians working in the nearby Whistler ski fields throughout the year.
As for things to do, Vancouver's city centre can be explored in a few days. Being more compact that other cities (like say Toronto), this city is easy enough to get around on foot. But be sure to rent a bike for one day and make your way around Stanley Park. This oasis within the city really feels like the heart of Vancouver and deserves at least half a day to explore (its huge!)
When to go: March-May and September-November are the best times to enjoy mild temperatures and lower hotel rates.
Amsterdam, Netherlands
The first time I visited Amsterdam I was traveling solo around Europe. It wasn't my first time visiting Europe, but it was my first in the Netherlands. Since that first trip, I've been hooked! I have been back to Amsterdam twice since, and it still feels like the most romantic and charming city in all of Europe.
But don't let that romance fool you (self-love party for one, anyone?) Amsterdam is a great city for solo travellers as it is easy to walk around and manageable to see the city just by walking. But if you fancy taking public transport to get to the other side of the city, Amsterdam has a very easy to follow and efficient public transport. And this being a social city with plenty of students and young working professionals, it is quite easy to meet people and mingle with locals.
When to go: April-May and September-November are shoulder seasons, plus offer the most enjoyable temperate weather.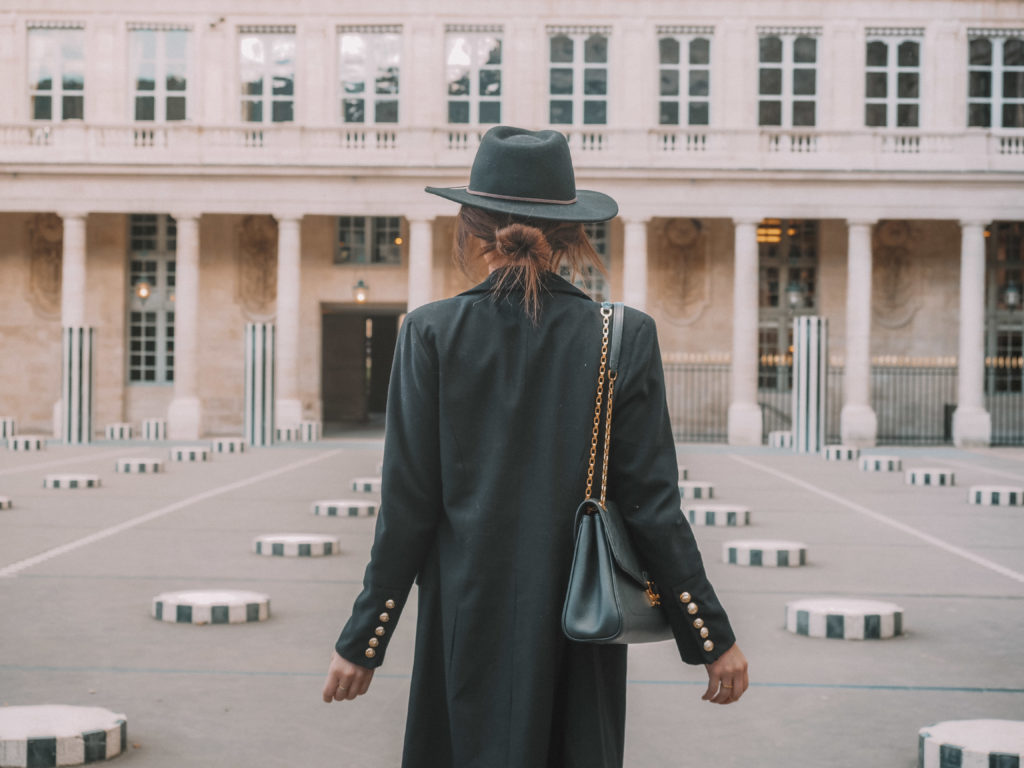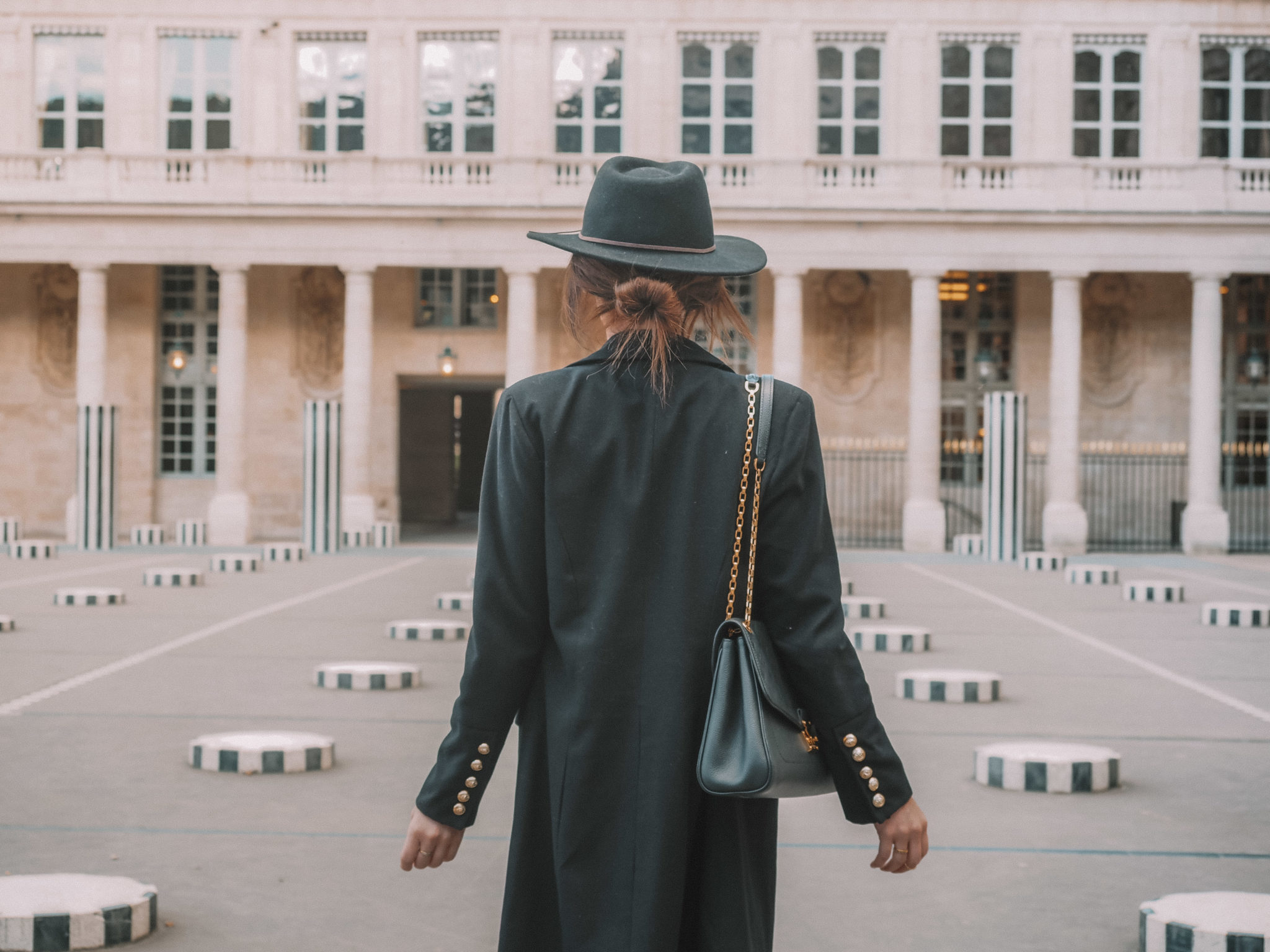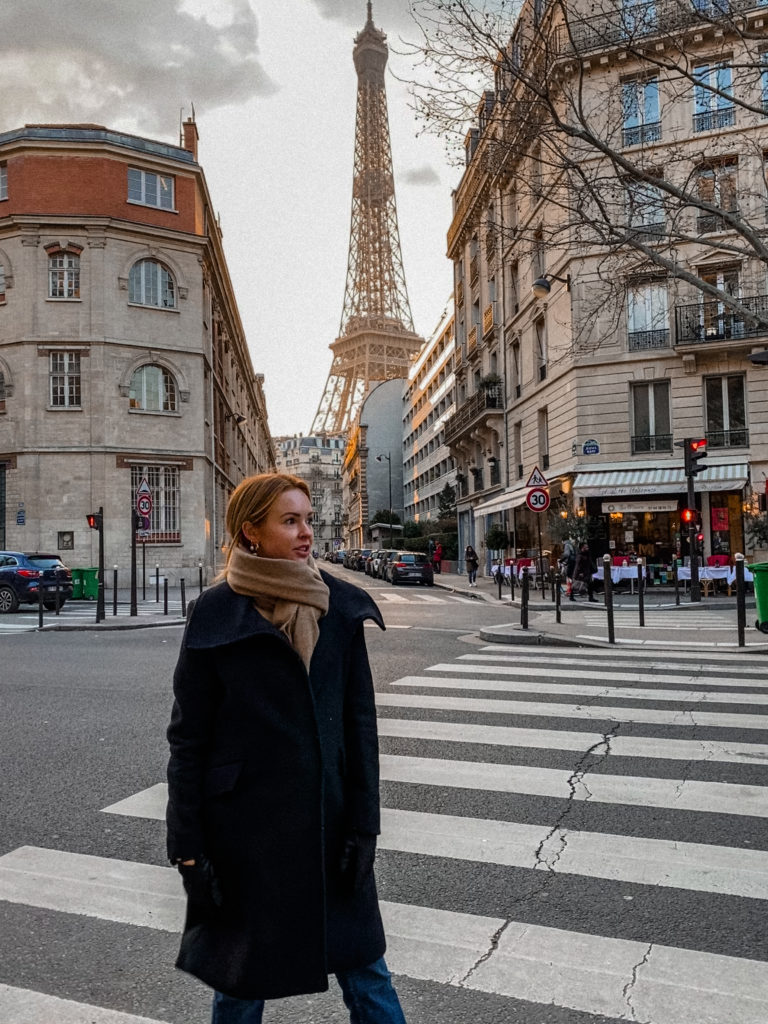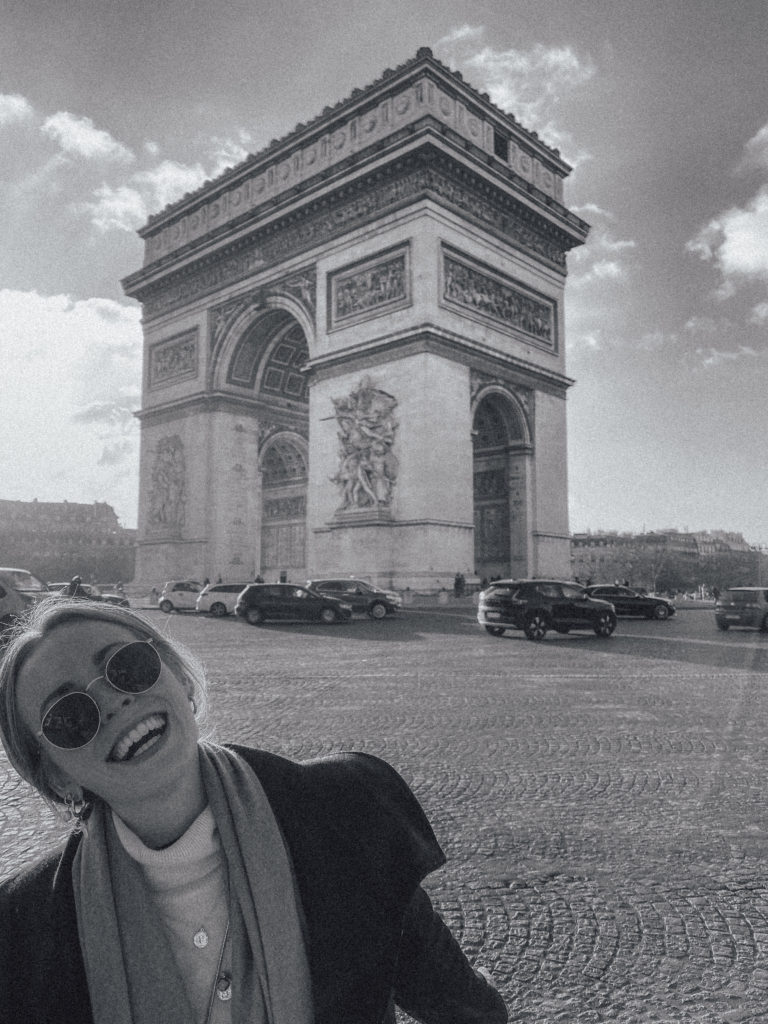 Paris, France
Paris is now and forever, my favourite city in the world. Now I know that's a big call to make, but I'm gonna go ahead and stand by it! I just adore this city so much. Most of the times I have been in Paris have been solo. And no matter how many times I visit, I never tire of it!
There are so many ways to enjoy Paris solo. Start with a visit to the Eiffel Tower at sunset, with a bottle of bubbles and a box of macarons to really set the scene. And when you feel like burrowing into your own shell, grab a book from Shakespeare & Co. and park yourself up on the Seine. Finally, on Sundays, there is nowhere else to be other than Le Marais. Potter around the many cafes and patisseries all day and don't forget to eat at L'as Du Falafel before you leave. I have dreams about those pita sandwiches!
When to go: I've visited Paris in all of the seasons, and no time of year is more enjoyable than April. Paris in the Spring just has such an allure words can't describe – you have to be there to understand it!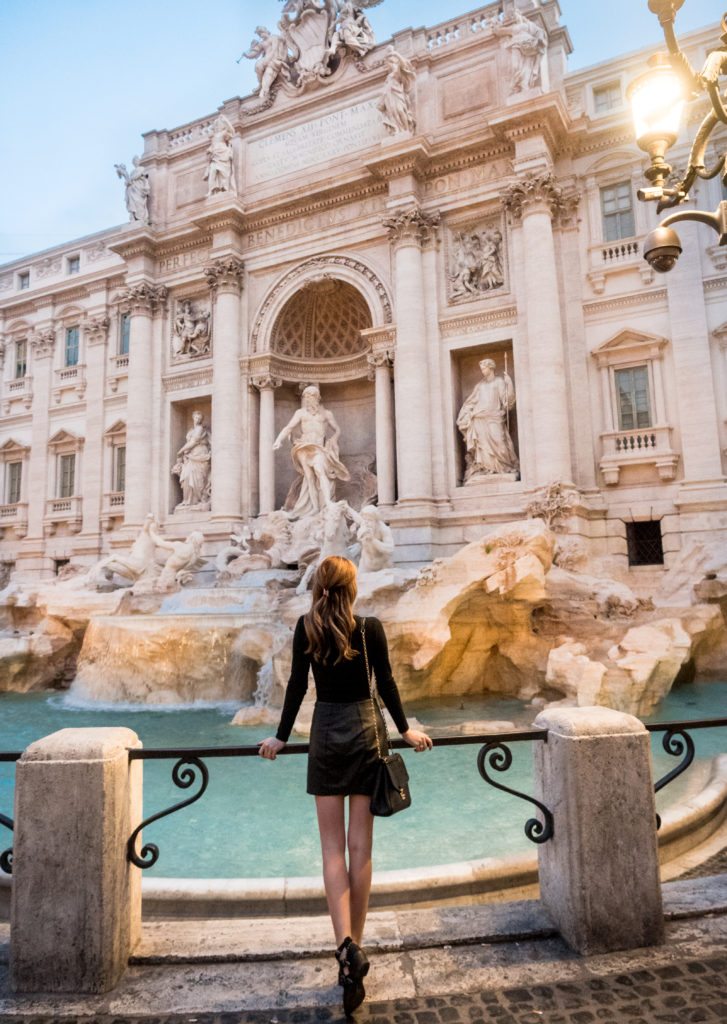 Rome, Italy
They say all roads lead to Rome… and I have to agree! I have been incredibly fortunate to visit Rome three times now, each time with a different travel companion. And not to take anything away from those trips, but I truly believe this is a city that would be best enjoyed solo. Why, you ask?
There's so much to enjoy in Rome – history to trace, culture to discover and incredible food tucked away in unassuming family-owned restaurants. It truly is an insider's city, a case of knowing where to go.
If you are visiting Rome solo, be sure to centre your days around discovering Rome's famous landmarks. This is a great way to give yourself a focus and keep your mind occupied, while your eyes fill with wander and excitement at every turn.
When to go: The best time of year to visit Rome is between October and April.
Related: My Top 20 Travel Essentials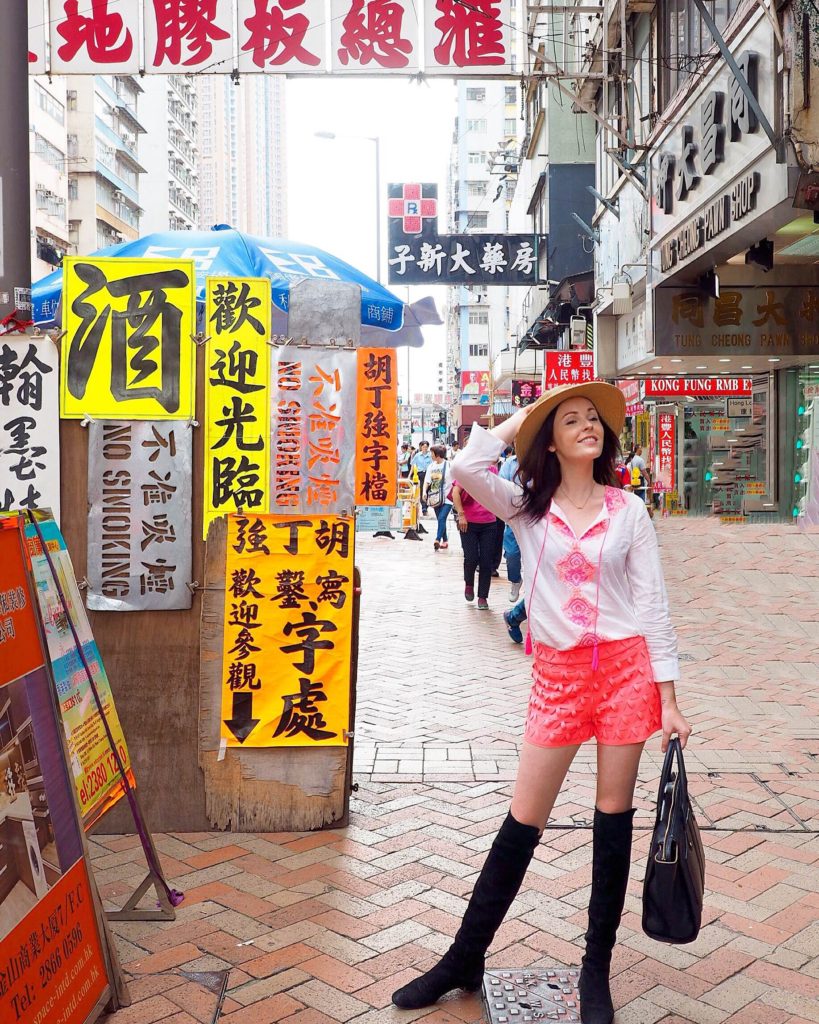 Hong Kong
Hong Kong was the first city I ever traveled to and later became the first city I ever visited solo. I was just twenty years old at the time and stopped in Hong Kong, a city I already felt comfortable visiting, on my over to Europe from Australia.
Since then, I've been back a few times solo – and it is safe to say I still love this city. As one of the most advanced cities in Asia, Hong Kong is a mecca of skyscrapers, worldclass dining and a fun night club scene in Lan Kwai Fong. There's always somewhere new to discover, with restaurants, bars and cafes always coming and going in this city metropolis.
But what makes Hong Kong such a great destination for solo travelers is the ease of the city. The public transport is perhaps the best in the world – cheap, efficient, clean and with plenty of stops on the MTR. It is also a bustling city with plenty of activities to offer visitors, from taking the tram to the top of Victoria Peak, to a day trip to Lantau Island to witness the Big Buddha first hand.
When to go: October through December is the best time of year to visit Hong Kong. That way you will skip monsoon season and enjoy better room rates.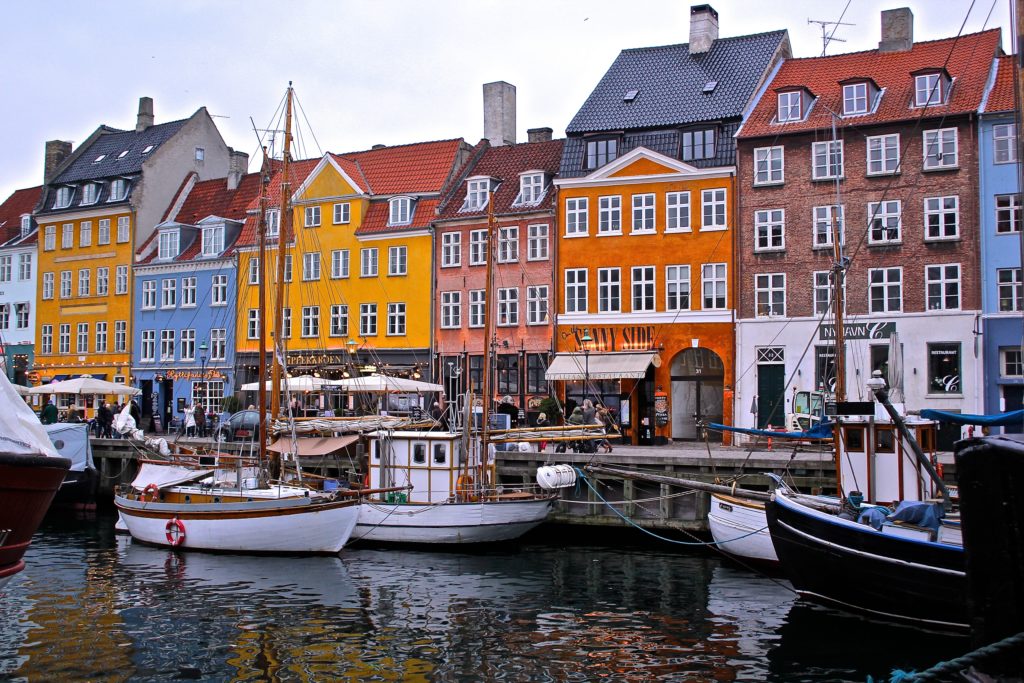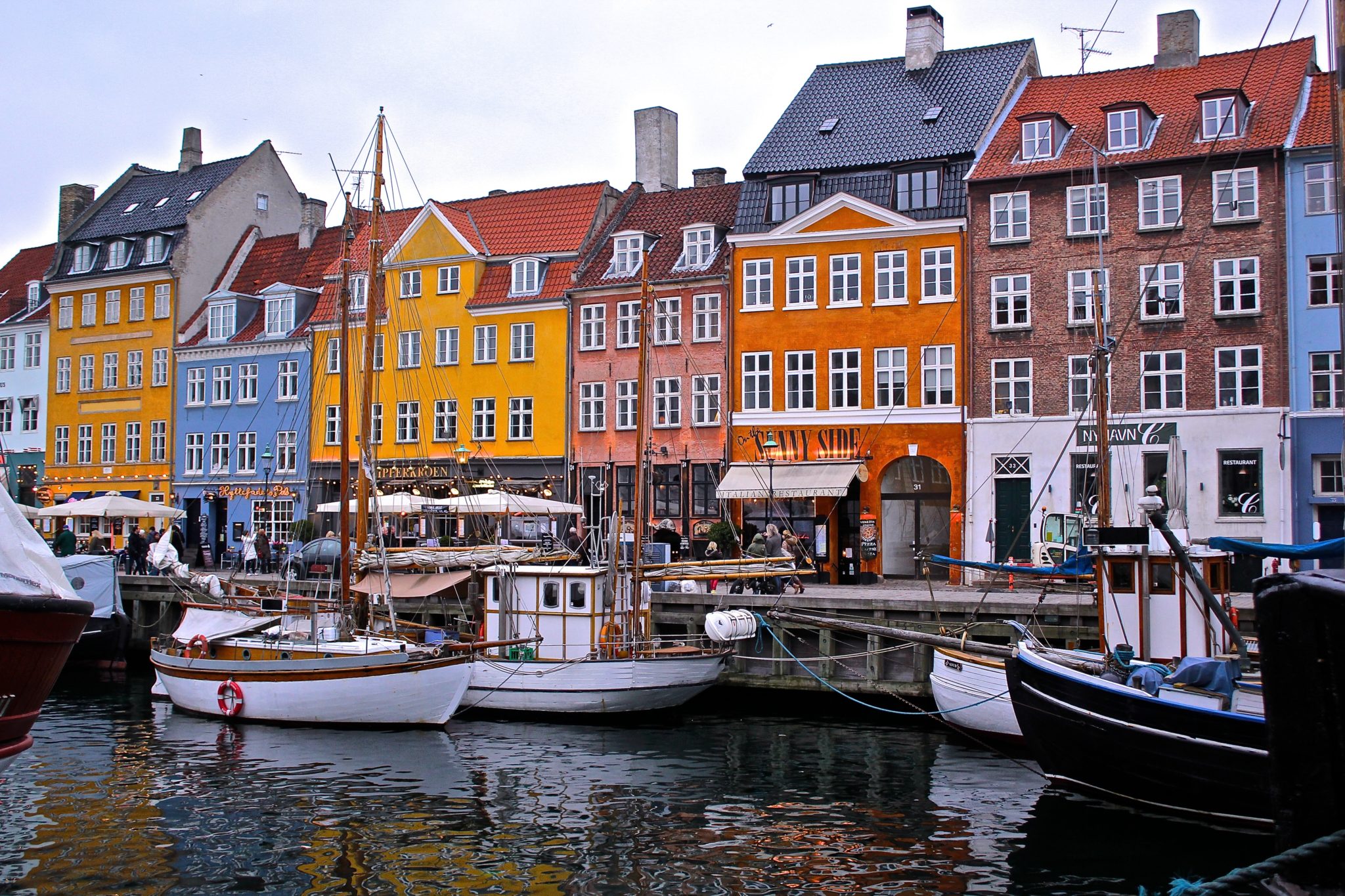 Copenhagen, Denmark
Many of my top picks for the best cities to travel solo are in Europe. That's because the region is truly full of great cities for solo travelers! And another city I loved visiting solo was Copenhagen, the capital of Denmark.
There's only one reason not to visit Copenhagen as a solo traveler and that is the sheer expense of the city. This city is notorious for being one of the most expensive cities in Europe, but thankfully hostels are plentiful and incredible safe and clean. Other than that, there are many great reasons to visit Copenhagen! The city is easy to walk around on foot, the people mostly keep to themselves, and the city is gorgeous to visit in the warmer months.
When to go: Spring and Fall are the best times of year to visit, as summer is high season and winter is uncomfortably cold!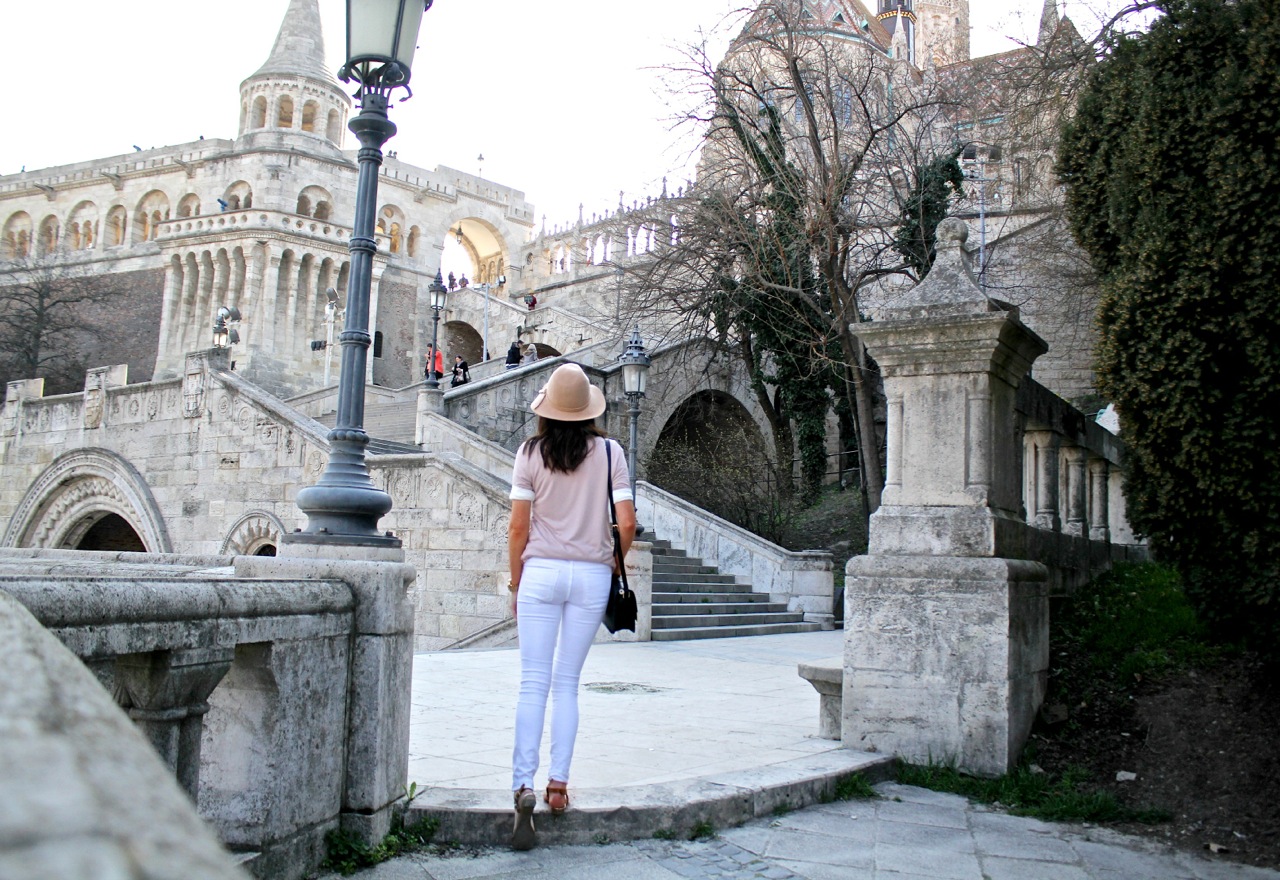 Budapest, Hungary
Last but not least, I wouldn't be able to complete this list without mentioning Budapest! This city has become one of the must visit cities in all of Europe in the last decade. Before that, a visit to Budapest felt like discovering a hidden gem. But now, this city is well and truly discovered.
So, what to do in Budapest solo? Start your journey at the Danube river, so you can get your bearings firsthand. From there, be sure to visit both sides (one is Buda and one is Pest), as there are plenty of things to see and do on both sides. Plus, you won't want to miss the view of Parliament illuminated at night!
There are many great bathhouses in Budapest to visit, but if you are traveling solo you might feel more comfortable avoiding the main ones. These can be very overcrowded and to be frank a little bit seedy at times, so consider paying a little extra for somewhere more private or boutique.
When to go: Budapest is also great in Spring and Fall, before the high season in summer and after the long and cold winter.
NEW NOW! SOLO TRAVEL GUIDE