It is no secret that Tasmania is an adventure lover's dream. The island state has an earned reputation for being Australia's adventure capital, complete with endless nature day hikes, multi-day treks and unique walking experiences. And with so many great hikes to choose from, your hardest decision will be choosing which one is for you. So with that, these are the best hikes in Tasmania – a complete guide to help you plan your visit to Tasmania!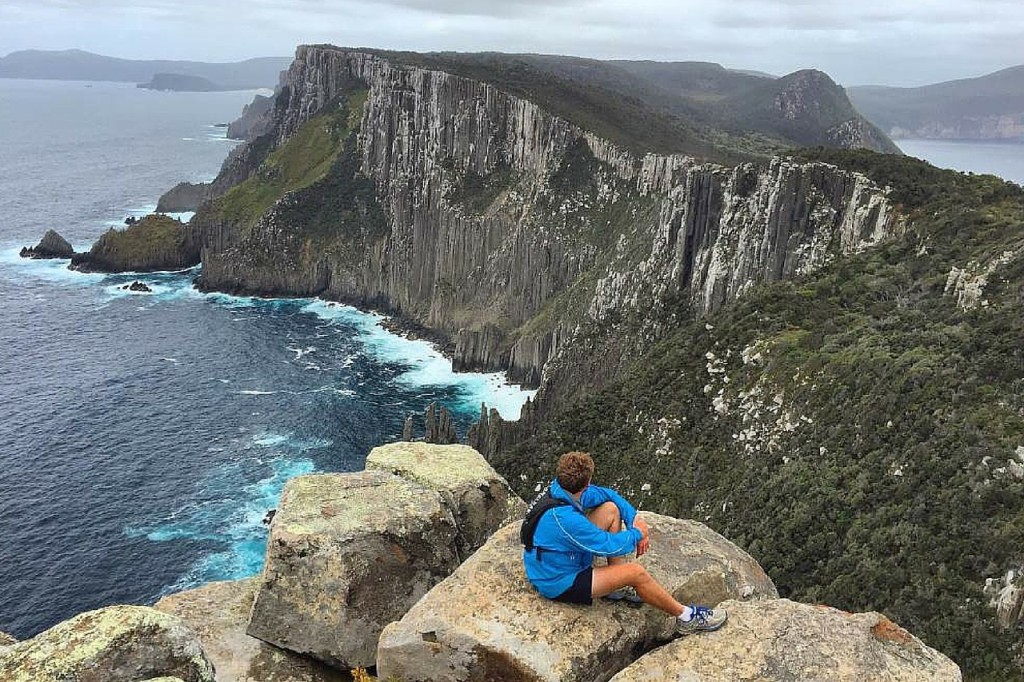 The Three Capes Track
As far as multi-day treks go in Tasmania, the Three Capes Track is perhaps the most stunning of them all. With an epic coastline that dramatically changes through the season, this 4-day hike is unmissable.
With only 48 walkers allowed to depart on the track daily, bookings are essential. This is because accommodations are limited and strictly capped, so be sure to plan your adventure well in advance.
Best time of year to walk this track: The Three Capes Track is open year-round, but the best time of year would be September-November, before the hot summer days.

Track length: 48km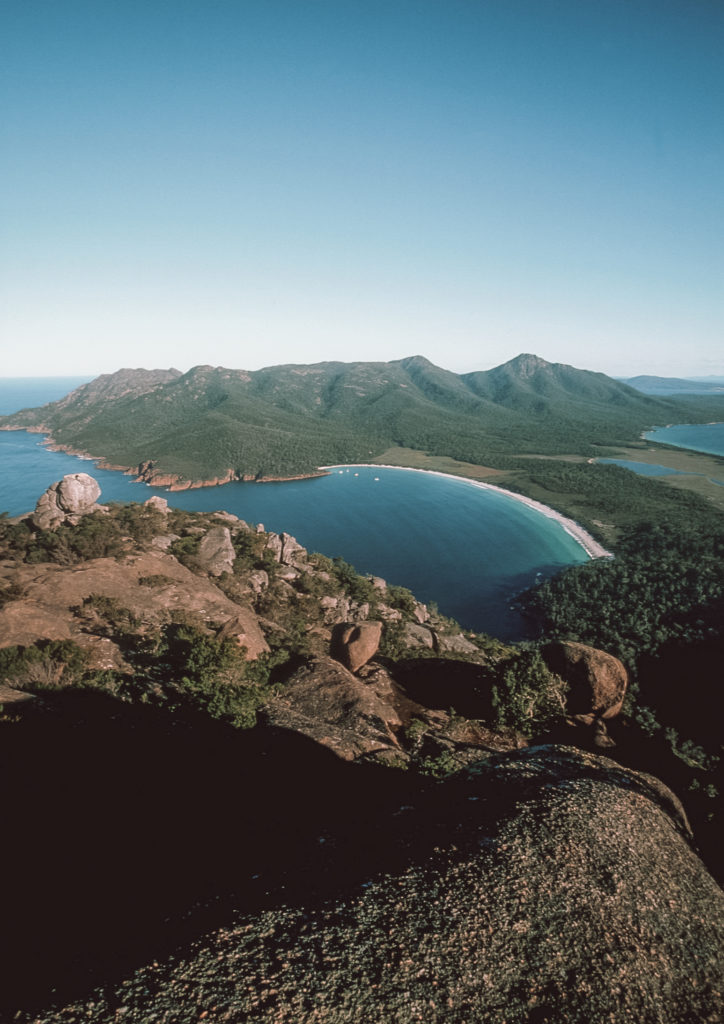 The Freycinet Experience Walk
Freycinet National Park is perhaps the most recognisable natural landmark in all of Tasmania, thanks to its famous Wineglass Bay. But there's so much more to explore in this part of Tasmania, with endless hikes on offer ranging from day hikes to multi-day treks. You will encounter a variety of wildlife including dolphins and seals, plus if you look up, plenty of birdlife in the trees.
Another great hiking option in this part of Tasmania is to join the Wineglass Bay Sail Walk with the Tasmanian Walking Company. This 4-day hike includes sailing between Maria Island, Schouten Island and the mainland, giving walkers ample opportunities to encounter life in the water and on land on the East Coast of Tasmania.
Best time of year to walk this track: December to April, during Tasmania's warmer months

Track length: Between 24 and 37km, depending on the route and length you choose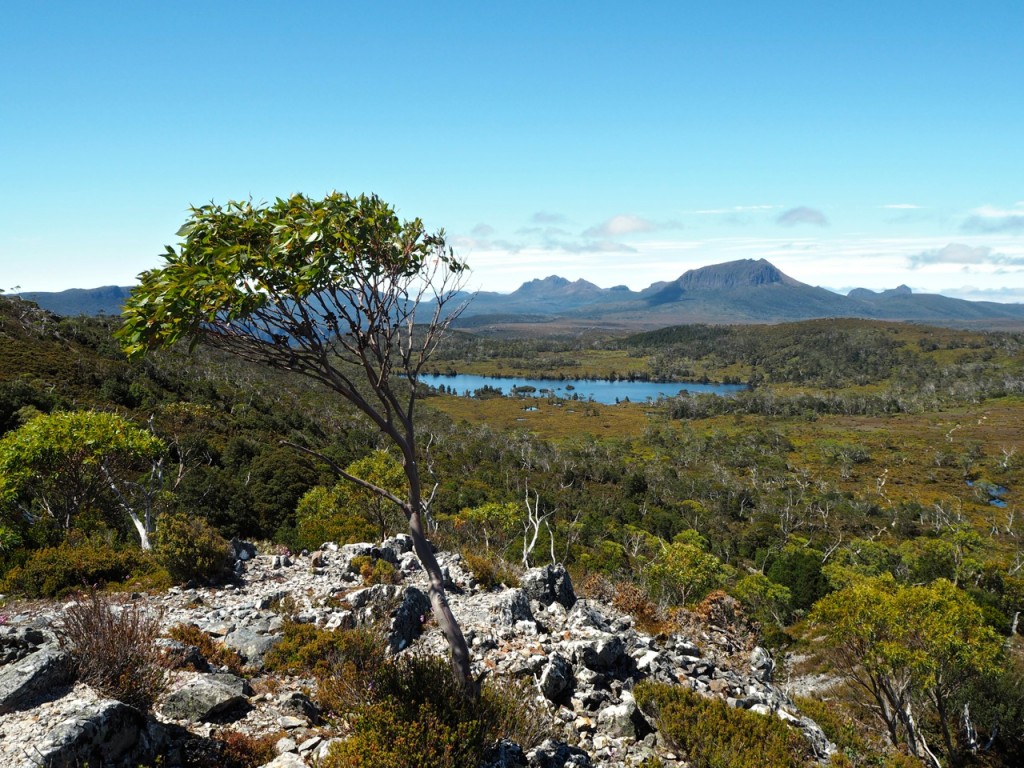 The Overland Track
This is by far the most famous multi-day trek in Tasmania and it comes as no surprise! The Overland Track is located within Cradle Mountain National Park, one of the must-visit locations for first-time visitors to Tasmania. Located in the heart of the state, this area experiences extreme winters, often with snowstorms and below-freezing temperatures.
As such, we'd recommend hiking the Overland Track in Tasmania's warmer months. As for logistics, you can either choose to go alone and stay at camping grounds along the way, which also host a number of huts if you prefer to stay indoors. Or if you like your luxuries, there's a 5-day trek on offer with the Tasmanian Walking Company, who will provide ou with two expert guides and three meals cooked daily.
Best time of year to walk this track: The Overland Track offers the best experience between October to May.

Track length: 65km
Maria Island
This is a great choice if you're looking for something less crowded and more off the beaten path. The Maria Island walk will give you the opportunity to go off the grid, as well as the chance to encounter some of Tasmania's rarest wildlife. This is the island where Tasmanian Devils are rehabilitated, so you can expect to encounter them at some point during your visit. Plus you'll likely come into contact with a number of other uniquely Tasmanian mammals during your hike (look out for the wombats!)
The walk will take three nights and four days to complete, blending history with nature in one of the most unique ways. One night will be spent in a former convict station, which gives a very insightful look into Tasmania's convict history.
Best time of year to walk this track: December through April, when the weather is warm and the track is dry.

Track length: 25km-43km, depending on which tracks you take
Read more: Wineglass Bay Sail Walk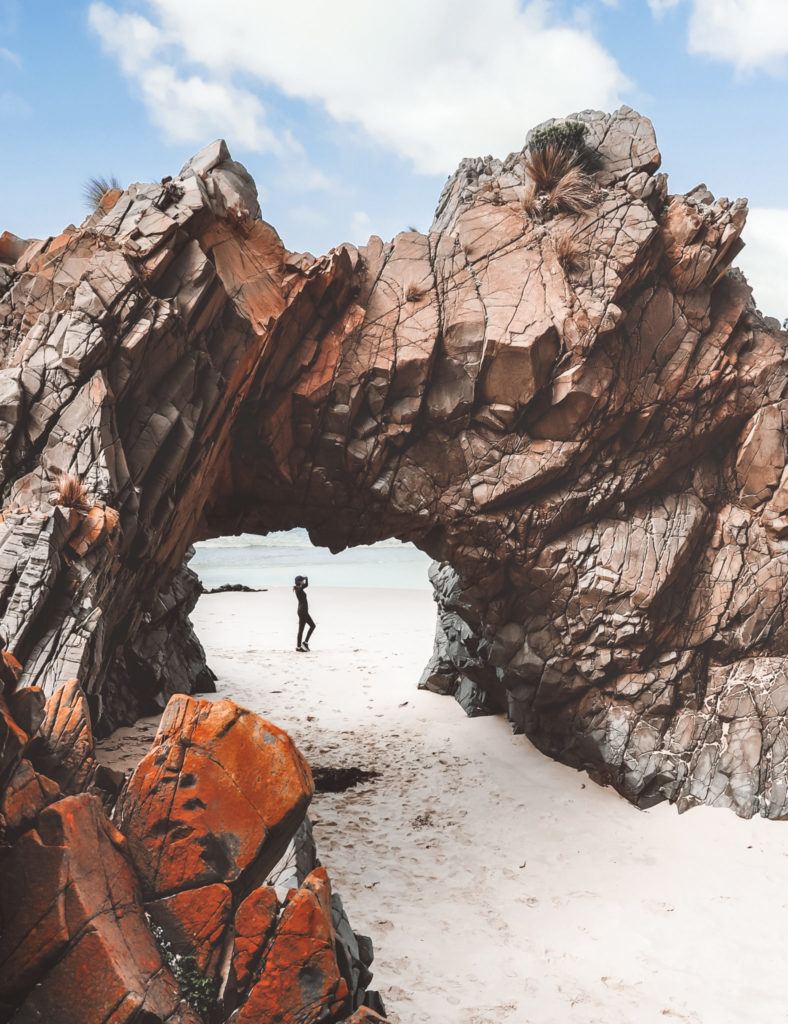 Cape Queen Elizabeth Track, Bruny Island
If you prefer your walks short and sweet, there are endless day hikes on offer around Tasmania. One of our favourites, the Cape Queen Elizabeth Track, gives walkers a chance to view the Tasmanian coastline on an island off an island.
This out-and-back track will only take a few hours to complete, including plenty of time to stop and take in the scenery when you reach the famous rock arch. Do your best to visit at low tide if you plan on seeing the arch.
Best time of year to walk this track: The track is beautiful year-round, but if you prefer sunny skies, visit between October-May.

Track length: 12.6 km
Wukalina Walk in the Bay of Fires
Also known as the Bay of Fires Lodge Walk, the Wukalina Walk is a four-day hike on Tasmania's East Coast. This walk is an Aboriginal owned and operated walk, created with the aim to honour the history of this ancient culture.
Because the walk has been adapted with all the modern luxuries (and an incredible lodge), this is a great walk to choose if you don't feel like roughing it. You will spend each night in a comfortable camp, complete with everything you need to refresh before the next day of walking.
Plus, you'll get to experience one of Tasmania's most stunning regions – the Bay of Fires.
Best time of year to walk this track: This multi-day walk is offered from late September to the end of April.

Track length: Around 26km