The Amalfi Coast has no shortage of luxury five-star hotels. In fact, it has endless luxury hotels to choose from. But as far as the best hotels on the Amalfi Coast go, there are certainly some properties that stand out above the rest. So, what are you waiting for? These are the absolute best hotels on the Amalfi Coast for the trip of a lifetime!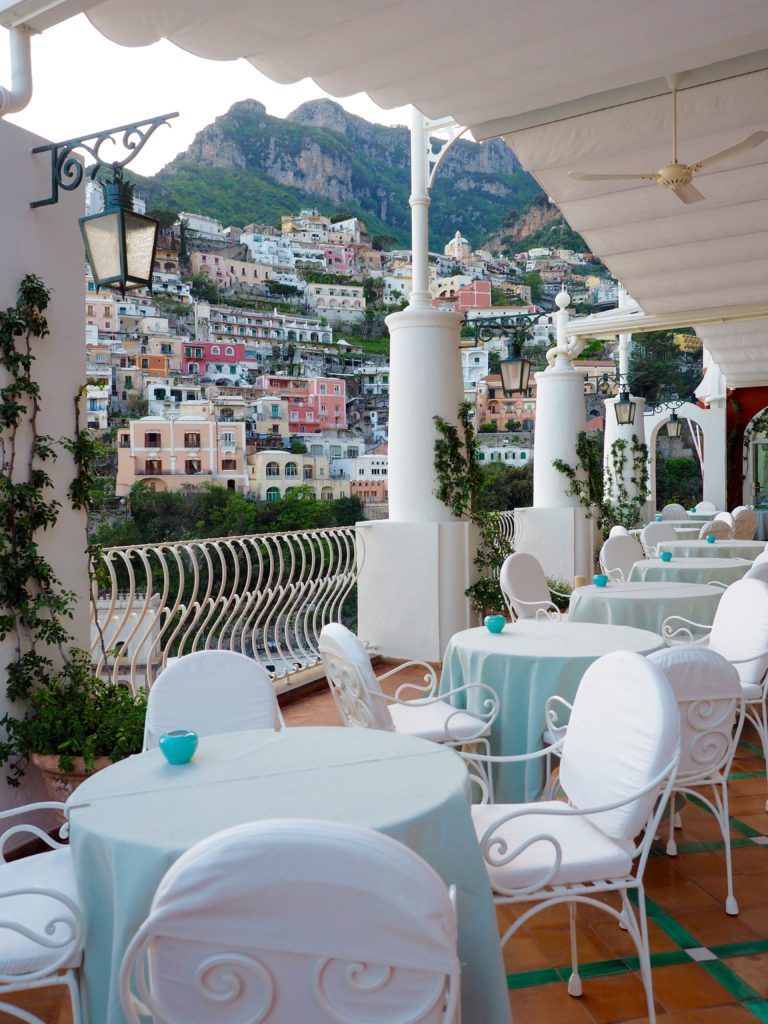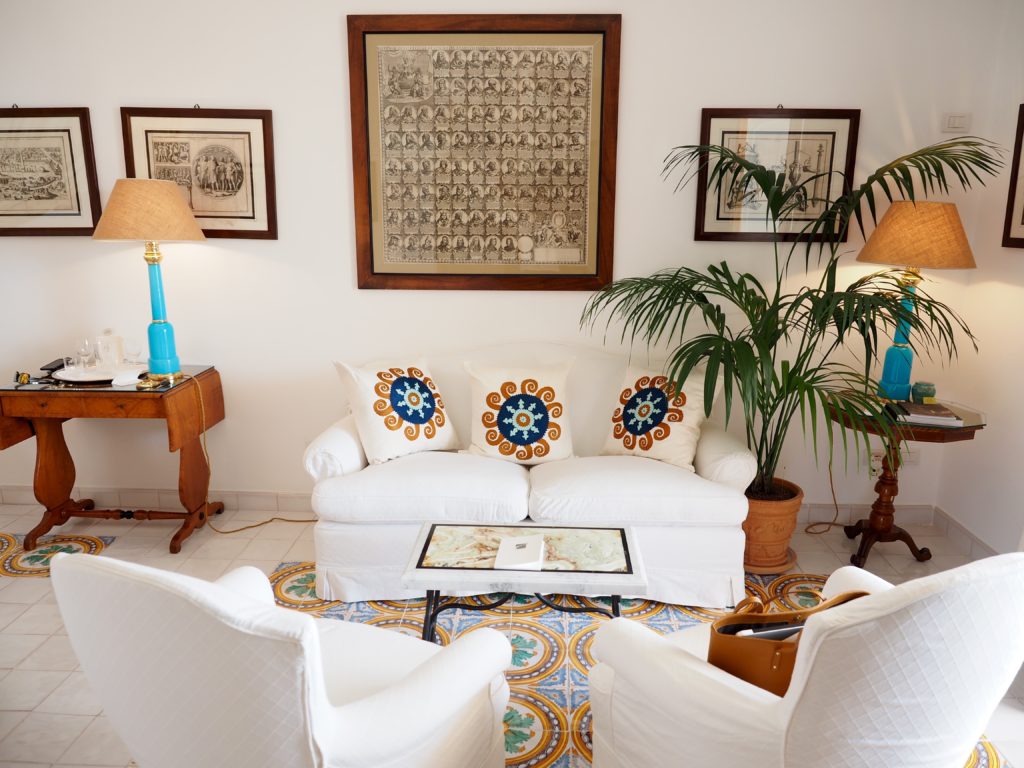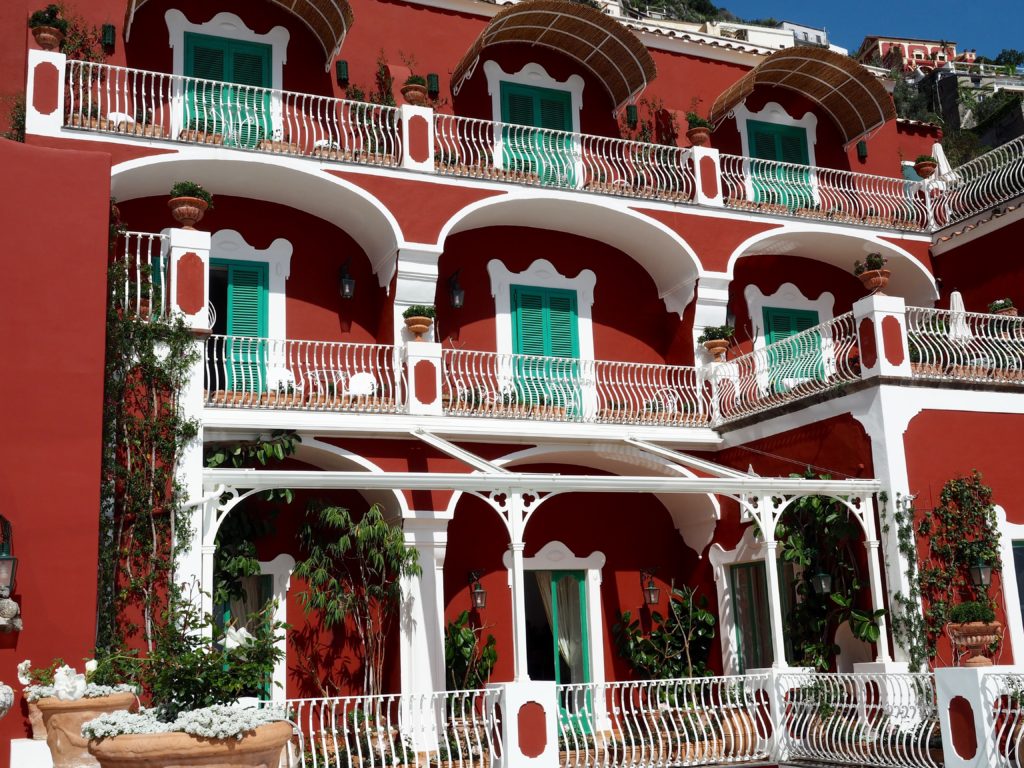 Le Sirenuse Positano
This legendary Amalfi Coast hotel has been described by locals as being the heart of Positano. And after having the absolute honour of staying there, I have to agree! There's nowhere on the entire Amalfi Coast more magic, more serene.
Related: Checking In: Le Sirenuse Positano
Each of the 58 rooms at Le Sirenuse hosts its own unique flair. No two rooms are the same, each of them offering a unique experience to the guests in that particular room or suite. So if you're looking for somewhere extra special, this is it.
The hotel features multiple swimming pools, an extensive buffet breakfast, a highly sought after restaurant and is just a few steps away from the beach below.
Monastero Santa Rosa
Originally a Dominican monastery built in the 17th Century, the Monastero Santa Rosa is home to the Amalfi Coasts' best view of the Tyrrhenian Sea. The hotel is idyllicly located in Conca dei Marini, conveniently located between Amalfi and Positano. So if you don't stay here, you might still consider passing by for a visit to the hotel restaurant as you ride your Vespa into the setting sun.
Consistently ranking as one of the best hotels in Italy, Monastero Santa Rosa is a secluded oasis for travelers who prefer the utmost privacy. And when you're ready to mingle and socialise, just make your way to nearby Positano for dinner or further afield to Sorrento you can catch the ferry to Capri. The options are endless!
Casa Angelina
If your ideal visit to the Amalfi Coast is relaxed and private, then look no further than Casa Angelina. The property is located in Piraino, a small village between Positano and Amalfi – making it far enough away for seclusion, but a short Vespa ride or drive from the more lively towns.
Related: The Amalfi Coast Map & Towns to Visit
Casa Angelina is the type of property you check into, to check yourself out. There's a magic quality about tuning out of reality to really tune into your present state! From the limitless ocean views to the friendly staff who make it their mission to ensure everyone who enters feels welcome and as if no request is too difficult to fulfill. This is true Amalfi opulence.
Hotel Caesar Augustus
Overlooking the Bay of Naples, Hotel Caesar Augustus is one of the most iconic hotels in the Amalfi Coast. It is easily the most highly regarded hotel on Capri, the island of which the hotel resides. Once the summer house of a Russian Prince, this property has an incredible history to be discovered during your stay, evident at every turn through the extensive grounds. With an infinity pool overlooking the Bay of Naples, this is the kind of hotel stay you talk about for many years to come.
Related: A Quick Guide to Capri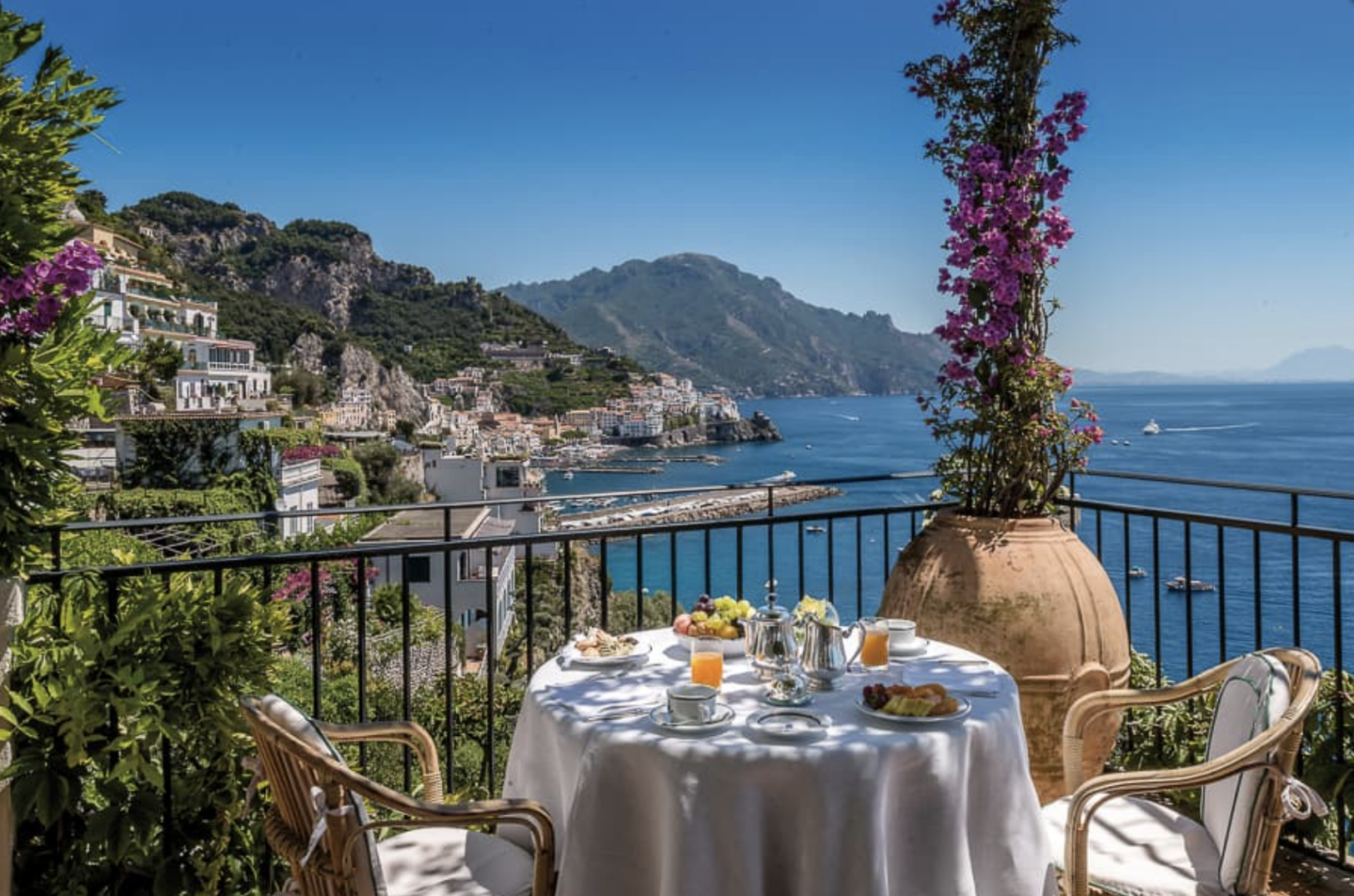 Santa Caterina
If you're looking for a classic hotel experience on the Amalfi Coast, Santa Caterina is the epitome of a 19th Century liberty style villa. It is in fact so well preserved and in tact, that you feel as if you have stapped back in time. And if you think this view looks incredible, wait until you are walking through the carefully cultivated olive groves and fruit orchards. This hotel offers a little bit of everything the Amalfi Coast is so famous for, so if you're looking for a place to perch yourself for a longer stay, Santa Caterina is the perfect place to do so.
Palazzo Confalone
Palazzo Confalone is neatly tucked away, high on the hillside town of Ravello (if you ask me, this is the Amalfi's best kept secret!) This property is so old that even it's origins are uncertain, however the current owners guess it was crafted somewhere in the late thirteenth century. Once the residence of an aristocratic family from Scala, Palazzo Confalone as it is known today is full of intricate details, endless history and brought to life by the flora and fauna of the area in which it resides.
Related: The little town on the hill: Ravello is the best kept secret of the Amalfi Coast
Caruso, a Belmond Hotel
I've never met a Belmond hotel I don't like. And Caruso on the Amalfi Coast is no exception. Residing on a dramatic cliff edge approximately 1,000 feet above sea level, Caruso offers the drama and flair this region of Italy is so famous for! You can expect to encounter epic sunrises and sunsets, with an enviable location that makes this hotel feel as if it is in a world of its own. And once you're here, you will never want to leave. The good news is you don't have to! Caruso offer many great dining options, swimming pools, hidden nooks and a level of service you won't be able to beat elsewhere.
Hotel Villa Cimbrone
If your idea of an Amalfi Coast getaway involves a luxury Italian villa, carefully curated gardens and a view over the sea below, then check yourself into Hotel Villa Cimbrone. This flawless villa in Ravello boasts just 19 rooms, ensuring each guest feels as if they are checking in to their home away from home. And with one of the most sought after viewpoints in Ravello, you can bet this is a hotel stay you will never want to check yourself out from. Visit during April and May for special rates at the start of the season.
Palazzo Avino
Built in what was once a 12th century private villa for an Italian noble family, Palazzo Avino has been operating as a hotel since 1997. In that time, the hotel has managed to secure itself as one of the most sought after hotels in stunning Ravello, the famous hillside town overlooking the Amalfi Coast below. And it doesn't stop there. The hotel is also home to one-star Michelin dining, boasts a 20-metre heated swimming pool, and has an impressive staff:guest ratio of 2:1. There is also a lobster and martini bar on site, making this one of those hotels you never want to leave!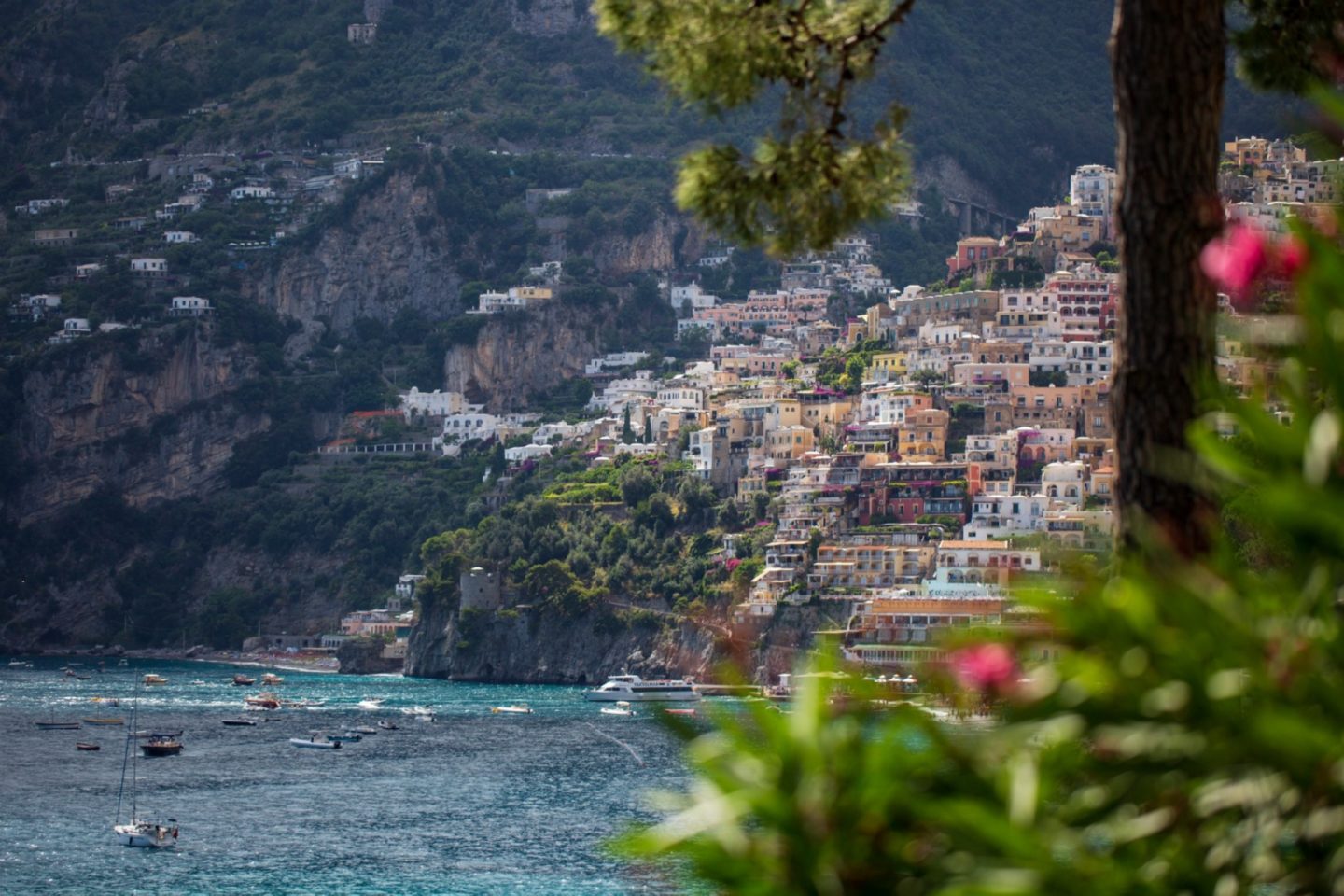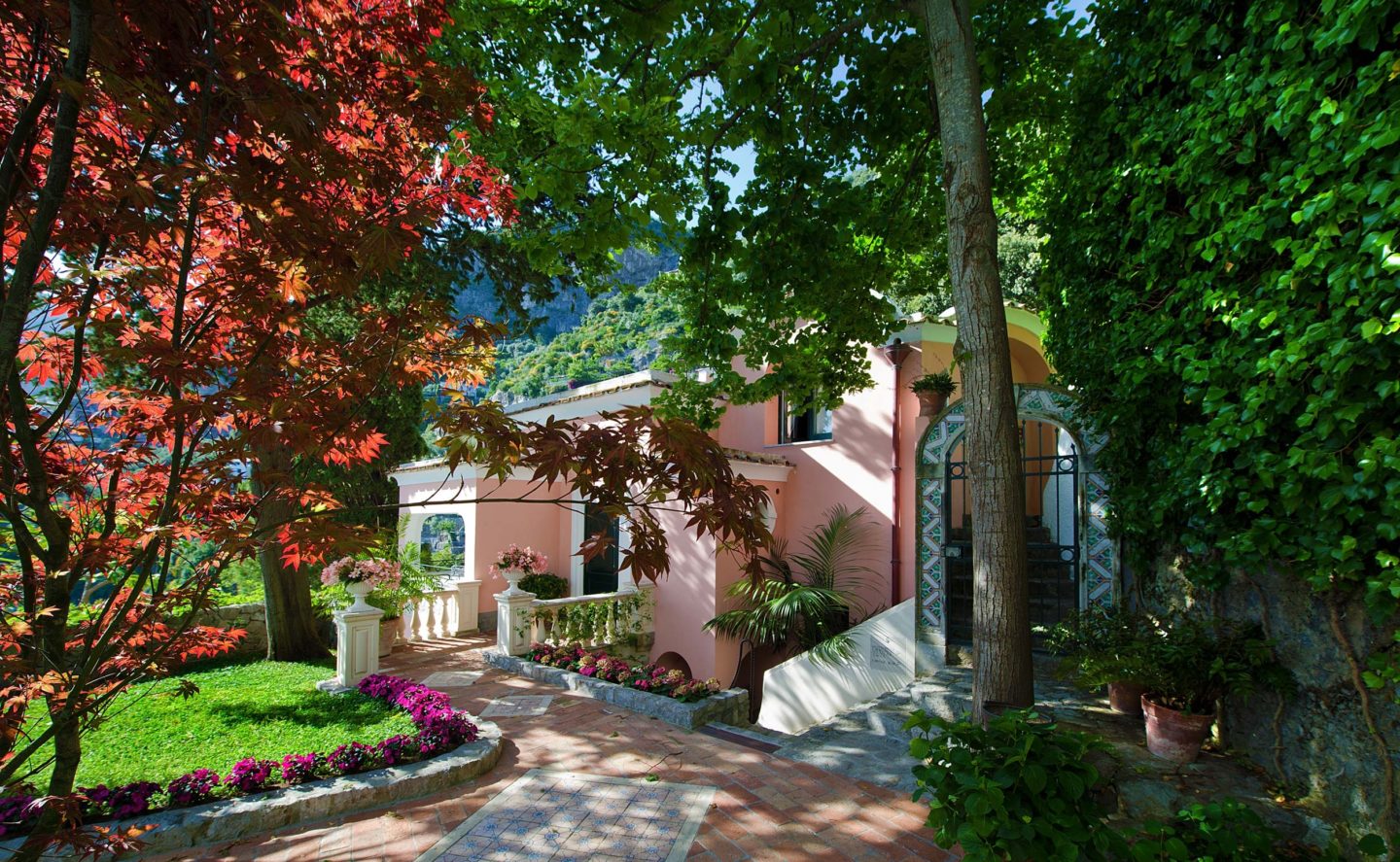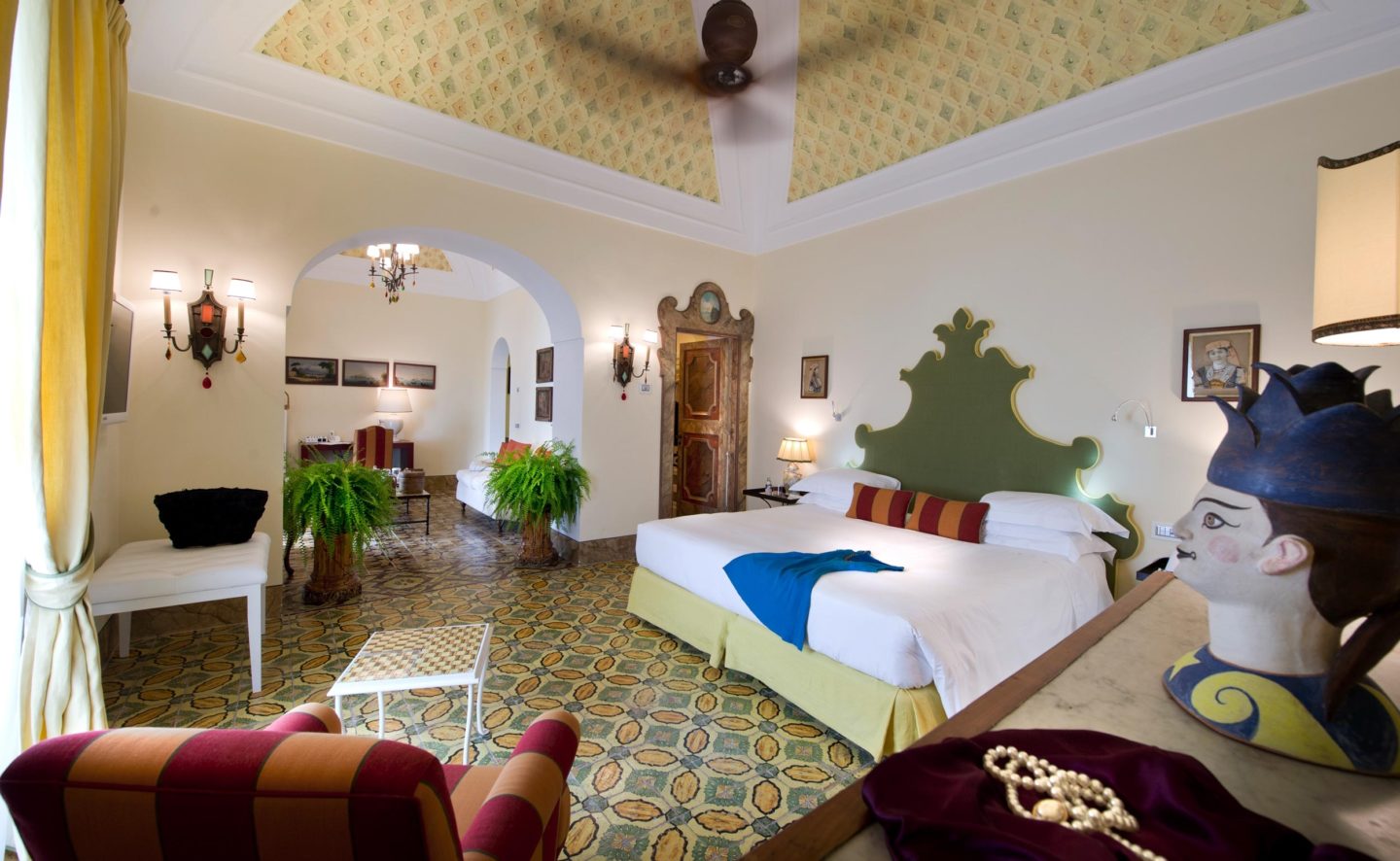 Villa Tre Ville
As one of the smaller properties on our list of the best hotels on the Amalfi Coast to check yourself into, Villa Tre Ville is however not to be underestimated. With a panoramic view of Positano, this villa is quiet and secluded, neatly tucked away from all the hustle and bustle of the nearby town. So if you're looking for a private escape and an idyllic couples retreat, you will find all that and more at Villa Tre Ville.
Borgo Santandrea
For a more modern approach to your Amalfi Coast getaway, look no further than Borgo Santandrea. Recently renovated, this property now boasts one of the most impeccable hotel offerings on the Amalfi Coast. The artistic attention-to-detail is evident everywhere you look. From the mid-century furniture details, to the playful tiles and curved lines in the architecture. This hotel really is something else. So if you consider yourself the artistic type, there is nowhere better on the Amalfi Coast to call home for your visit. Prepare to be amazed!