There once was a time where honeymoons were extravagant far away affairs, but the last two years have forced us to look a little closer to home. Well, the good news is there is no shortage of white sand beaches at the best islands in Australia for your honeymoon! We've listed our favourite islands in Australia for you to book a honeymoon, with our favourite reasons to visit each one.
Lord Howe Island
If you haven't yet heard of Lord Howe Island, you're missing out. This is (in our opinion) the best-kept secret in Australia and certainly one of the most beautiful islands in the Asia Pacific. This tiny island is just two hours away from Sydney by plane, with direct flights available with Qantas. The most popular time of year to visit is between September and May, giving you a long season of sunshine and blue skies. This also coincides with our typical wedding (and thus honeymoon) season in Australia, so you'll be able to benefit from the beautiful weather.
Where to stay: Capella Lodge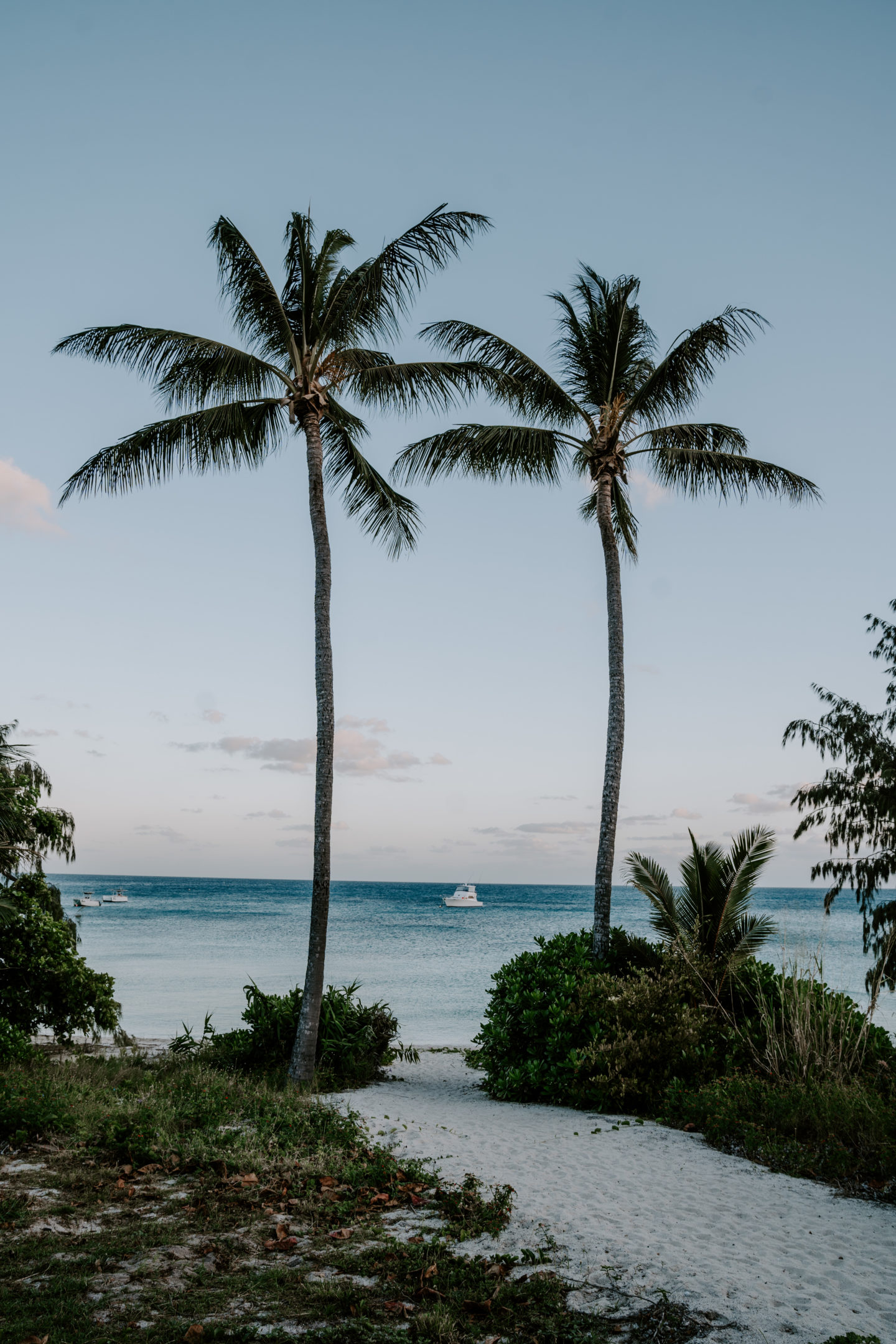 Lizard Island
Chances are you haven't heard of Lizard Island before – neither had I before I visited. But this luxurious island located on the Great Barrier Reef certainly should be on your radar, as it is arguably the most beautiful secluded island escape in Australia.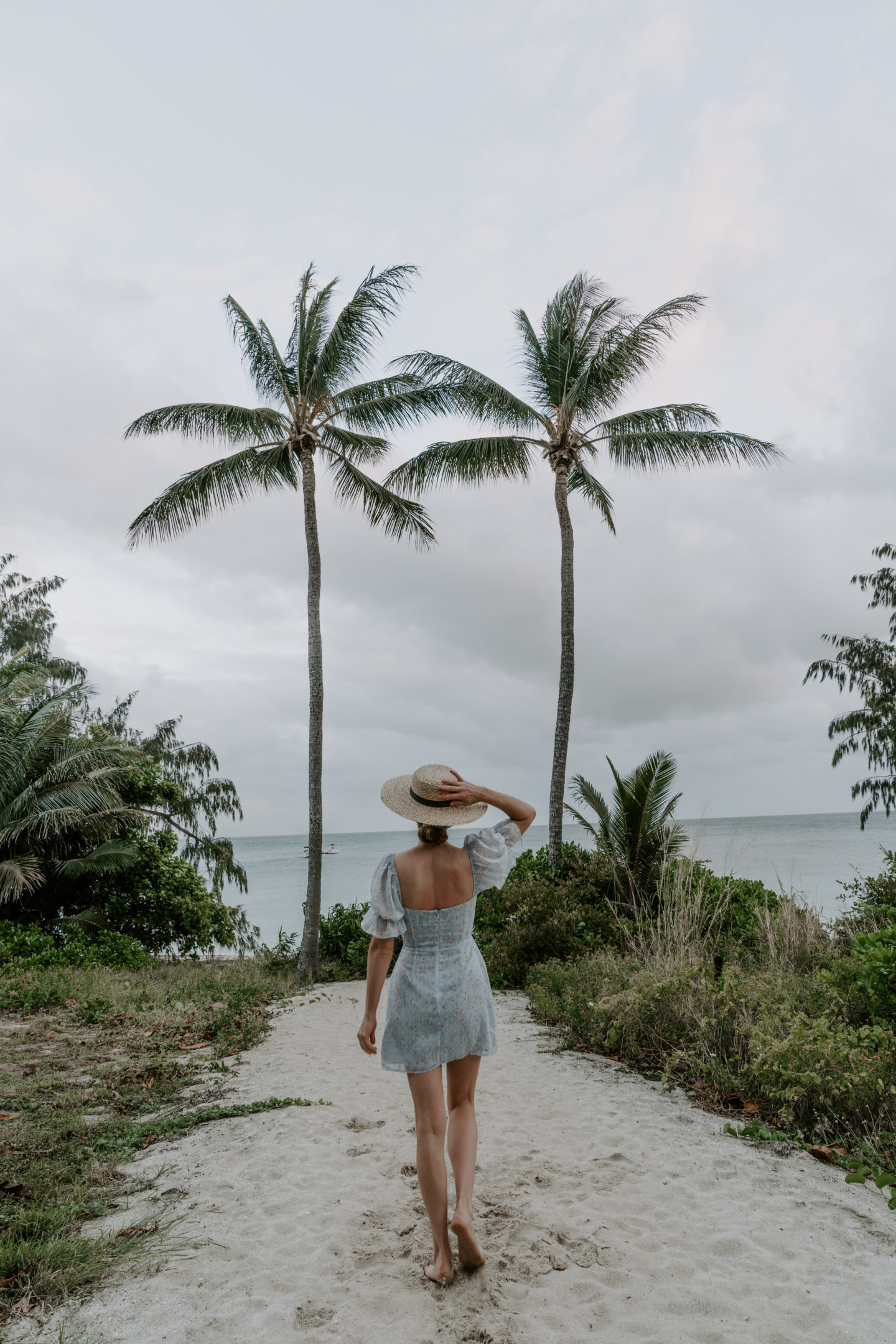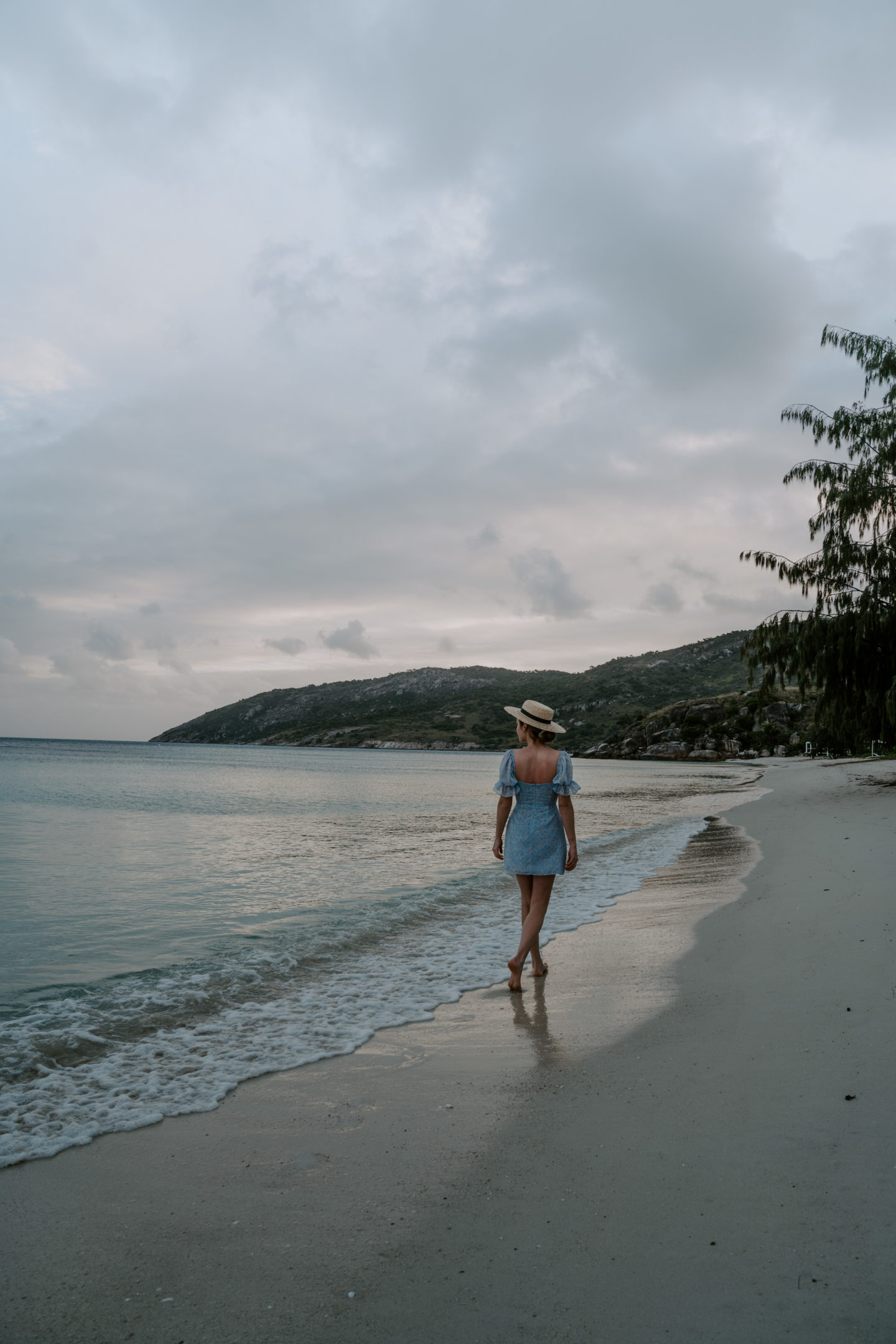 There is just one resort located on Lizard Island, which is home to luxurious bungalows overlooking the ocean. Many of the rooms have direct beach access, allowing picture-perfect sunrises and sunsets every damn day. The resort is mostly occupied by couples and honeymooners, so you can imagine it is quite a romantic place. Plus, this is an all-inclusive resort, so you won't need to worry about food and beverage options, as they're all included.
Where to stay: Lizard Island Resort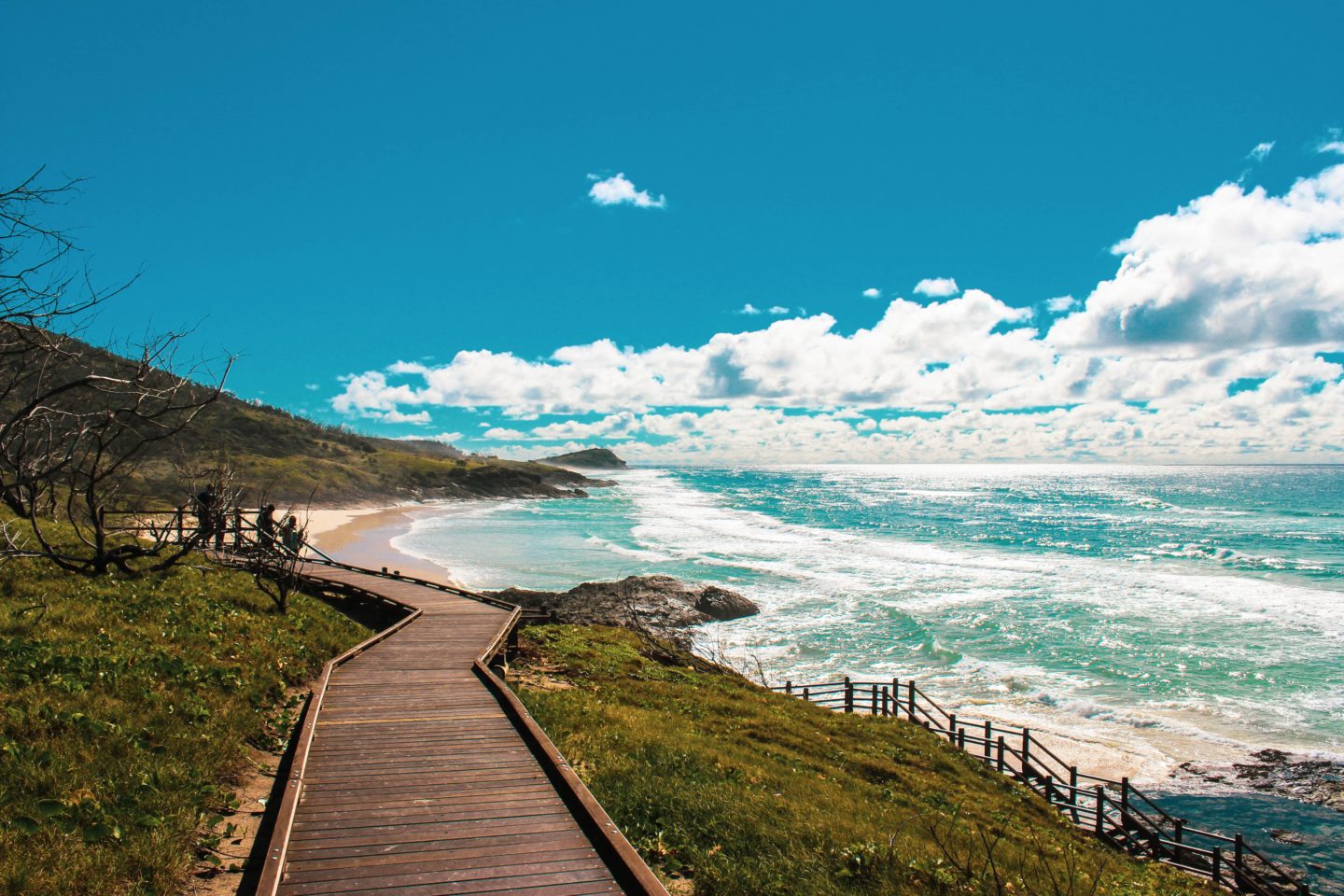 K'gari Fraser Island
Recently renamed K'gari and previously known as Fraser Island, this is Australia's largest sand island, existing off the eastern coast of Queensland. With panoramic views of the Pacific Ocean, the island feels a world away from the nearby mainland. There are a handful of accommodation offerings, ranging from camping to a large-scale resort. Whatever you're looking for, this is certainly one of Australia's most romantic islands for adventurous, active honeymooners.
Where to stay: Kingfisher Bay Resort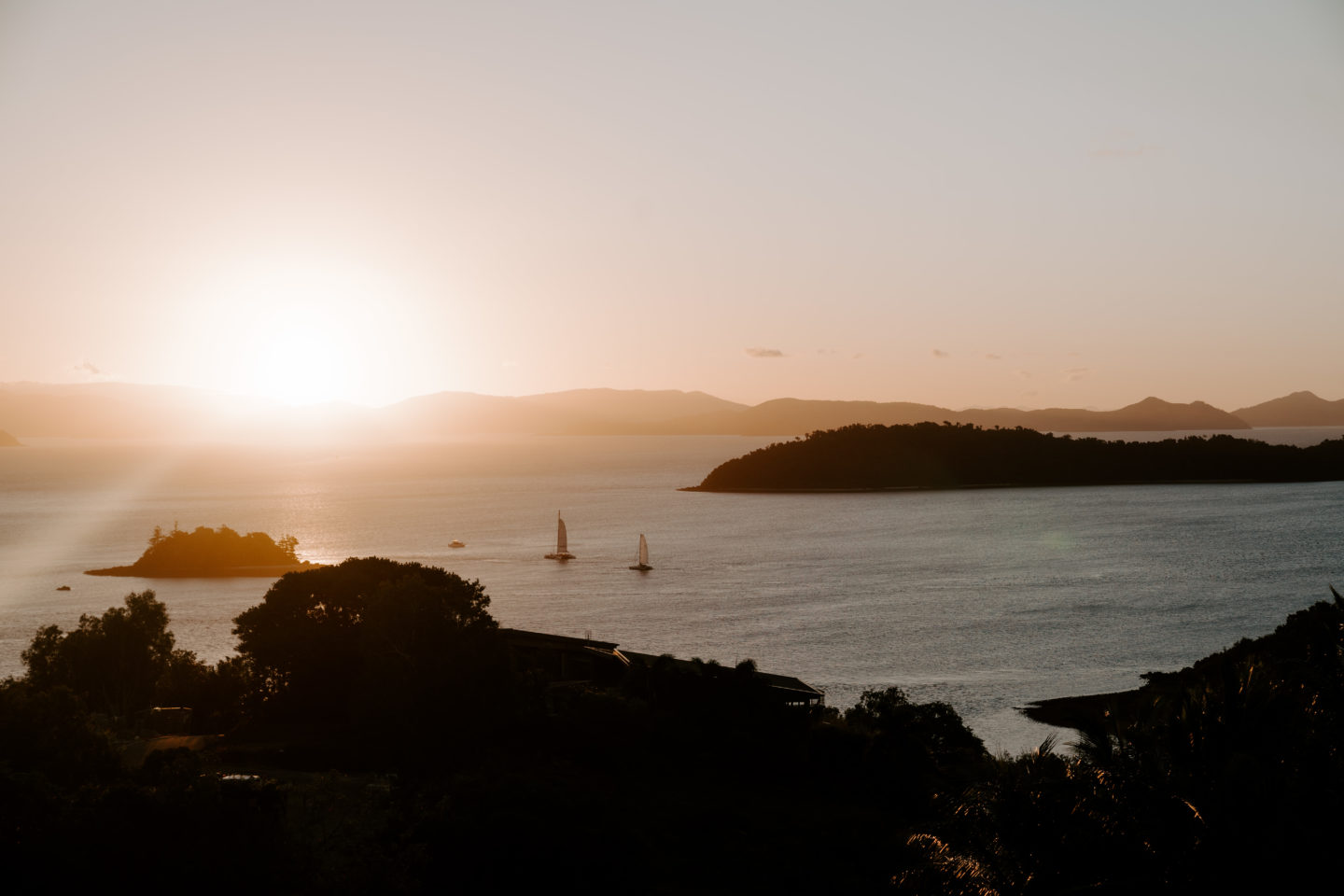 Hamilton Island
If budget is no consideration, you can't beat a luxurious getaway to Hamilton Island off the coast of Queensland. The island is a favourite amongst a rotating celebrity crowd, with Taylor Swift a regular visitor as well as Australia's own Hemsworth brothers. And when celebs visit the island, they stay at one place: Qualia Resort. This is without a doubt the most romantic and luxurious resort, perfect for honeymoon couples.
Where to stay: Qualia Resort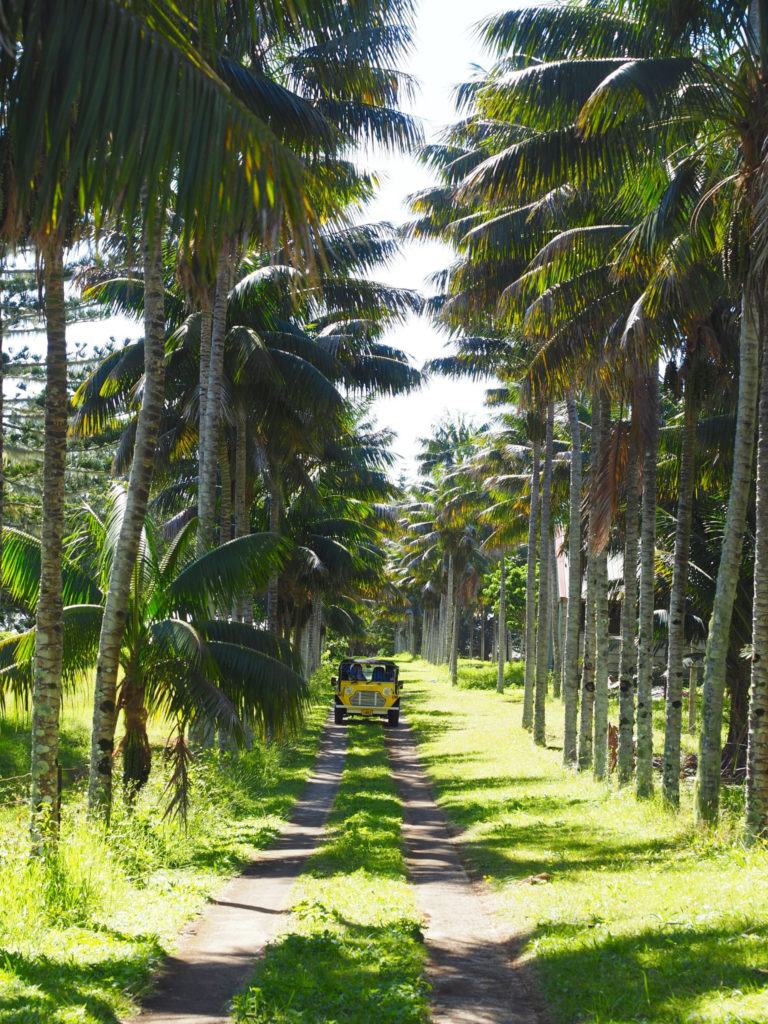 Norfolk Island
This little known island off the east coast of Australia often goes overlooked by travellers. But if you've had the pleasure of visiting Norfolk Island, you'll know it is one of the most appealing getaways this side of the equator. With a large offering of boutique accommodations, you'll be spoiled for choice – ranging from bed and breakfasts to small resorts. The island feels authentic and relaxed, with plenty of quiet beaches to enjoy all to yourself.
Where to stay: Heritage Hill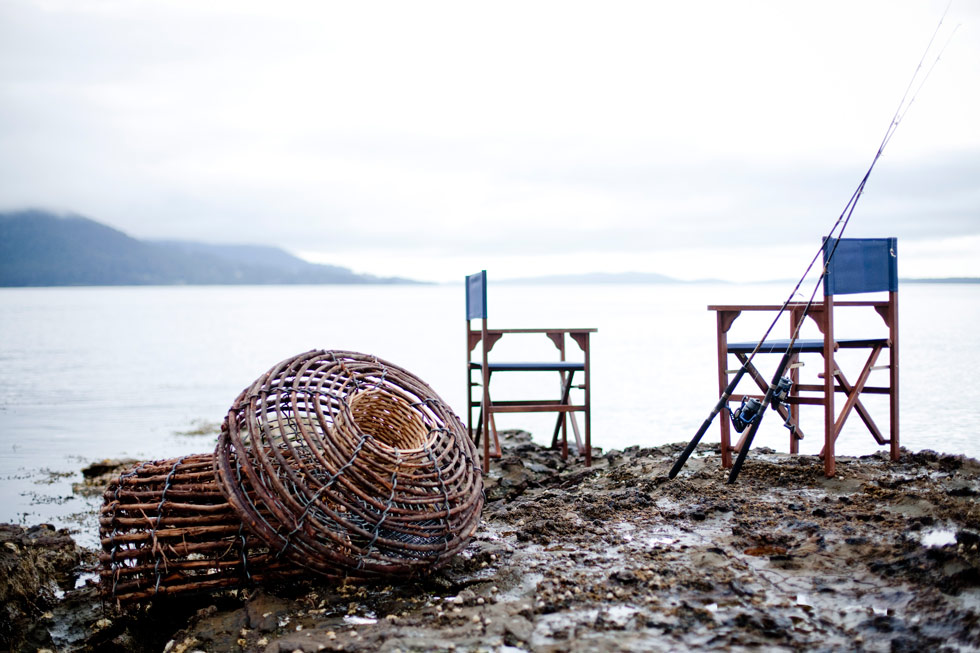 Satellite Island, Tasmania
Fancy a private island all to yourself? Look no further than an island off an island; Satellite Island in Tasmania. This luxurious escape has become a popular choice for Sydney-siders looking to escape to Tassie's wilderness, as well as playing host to a number of photoshoots in the last year. It won't come cheap (which is perhaps to be expected of a private island), but it will certainly be worth every penny.
Where to stay: Satellite Island
Shop Honeymoon Style