This is my second visit to Lake Bled and I dare say it won't be my last. As one of the most romantic lake towns you can visit in all of Europe, Lake Bled steals the heart of all who visit (myself included). I returned this time to discover more and discover the best-kept secrets of Lake Bled. From the best viewpoints to details many overlook, these are the secrets to make the most of your stay in Lake Bled.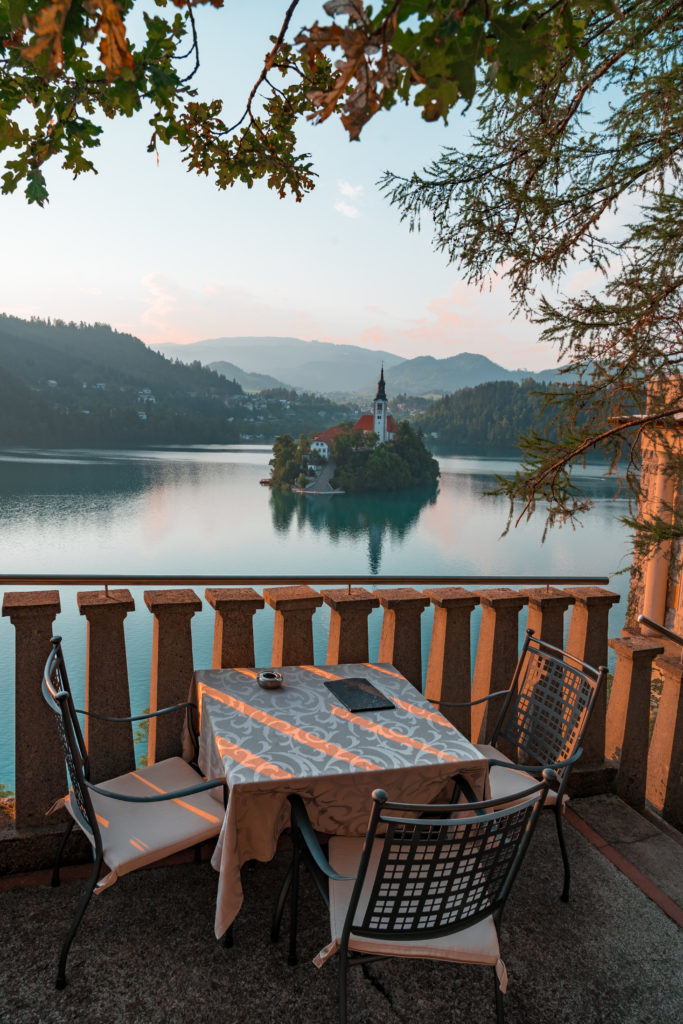 The Best Spot for a Sunset Drink
I didn't visit Cafe Belvedere on my first visit to Lake Bled in 2015 because it is only open during the summer months. If you chance your visit over the warm season then be sure to stop by for one of the best sunset views of Bled Island.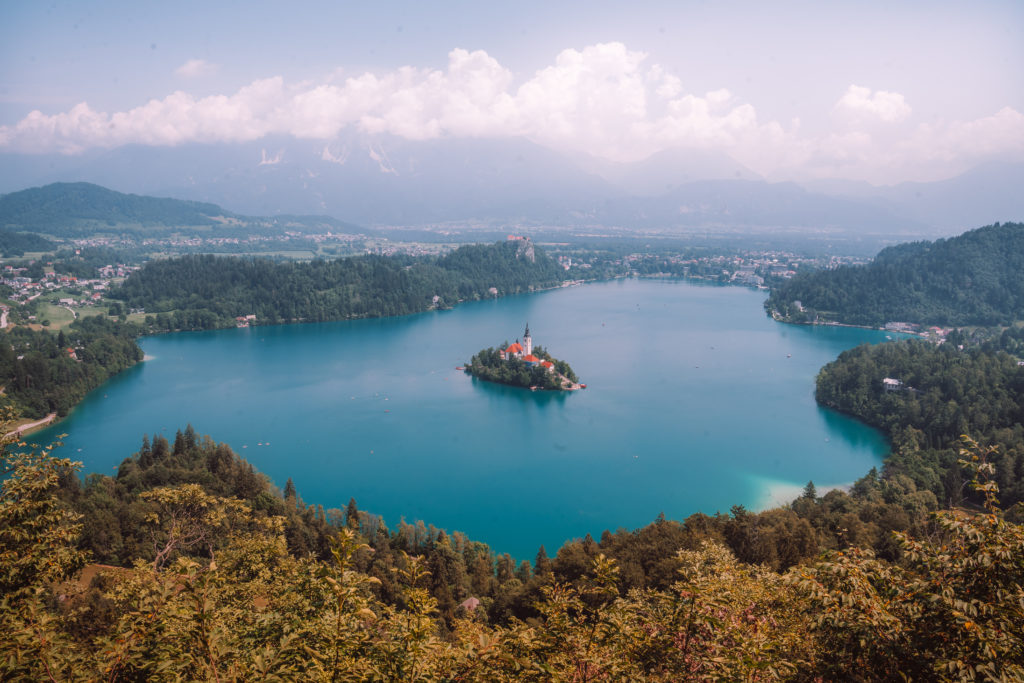 The Best Viewpoint in Lake Bled
On my first visit to bled nearly five years ago I remember rummaging through fall leaves climbing a hill to reach a view of the lake. As it turns out, there is a clearly defined path offering just that. Mala Osojnica is a short 45 minute hike that will give you the best view over Lake Bled. Sunsets are beautiful up here but any time of day is equally as beautiful.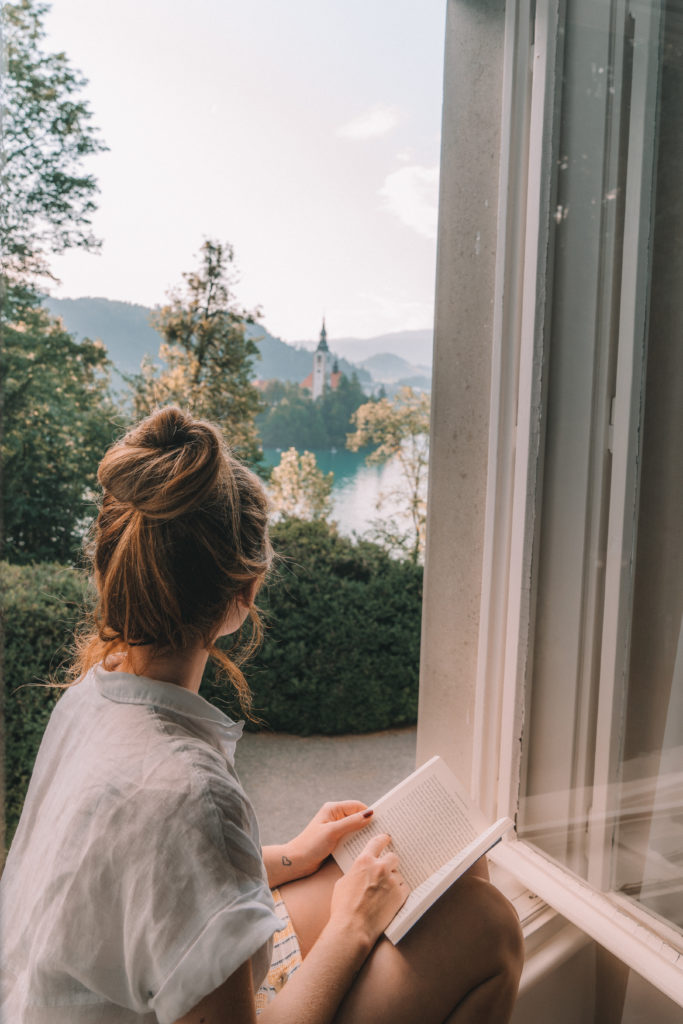 The Best Hotel for Views
When I first visited Lake Bled back in 2015 I was on a budget and as such stayed a decent walk away from the lake and its happenings. If budget is not an issue for you then you can get no better hotel view than that at Vila Bled. Many of the rooms face the lake and have complete views of Bled Island up close. If you can't afford to stay then be sure to drop by the restaurant for dinner or Cafe Belvedere for the best sunset viewpoint.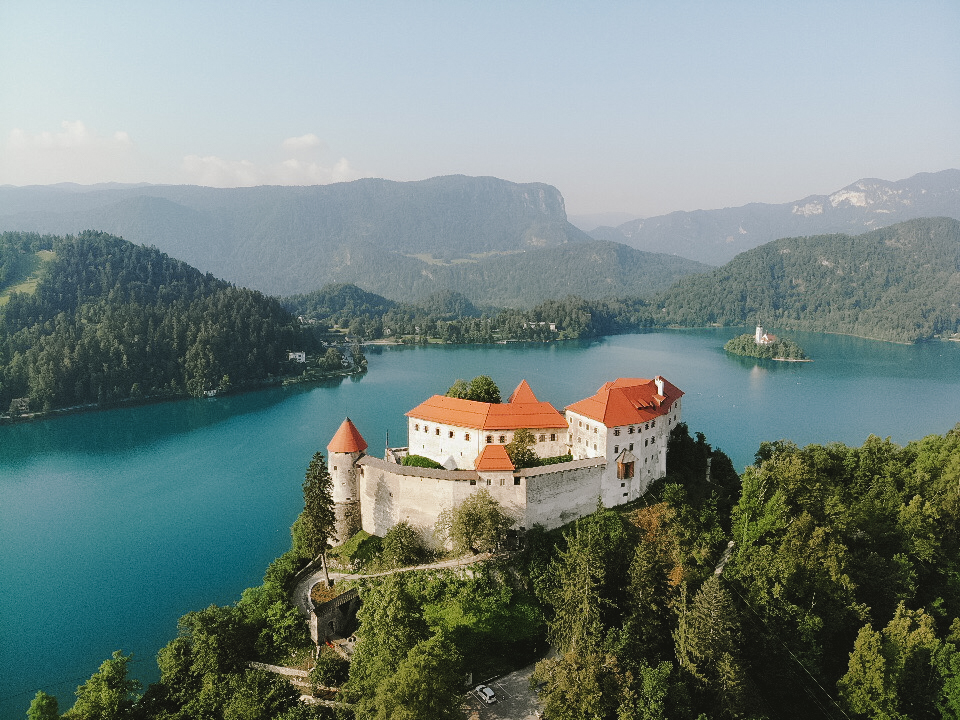 Dine like a King at Bled Castle
Although it looks great from afar, there is nothing that quite matches the view inside the restaurant at Lake Bled castle. The huge imposing windows frame lake bled below and make this one of the best views in Lake Bled. The prices are surprisingly reasonable considering the view (around 25 euros for a full lunch).
Indulge in Bled Cake
One of my favourite discoveries on my visit to Bled was the incredibly delicious Bled Cake. In Australia we have something similar (named Vanilla Slice) and it is not difficult to see why Bled Cake has become a popular phenomenon. The cake features a pastry base, custard centre and creamy top. Order one to share or ask for the remainder to go (even for a sweet tooth like me, this was impossible to finish!)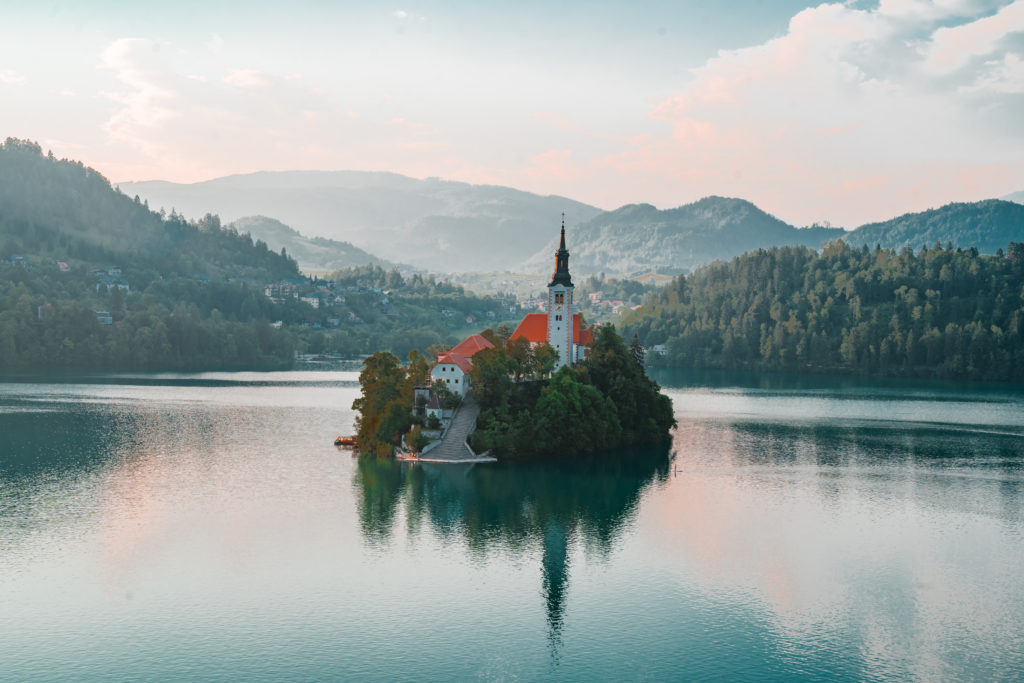 Ring the Bled Church Bell
The beautiful island that lies in the middle of Lake Bled is home to Bled Church. It is worth a visit if this is your first time in Bled and best reached by renting a rowboat. If you climb the 99 stairs to the top you can ring the church bell yourself!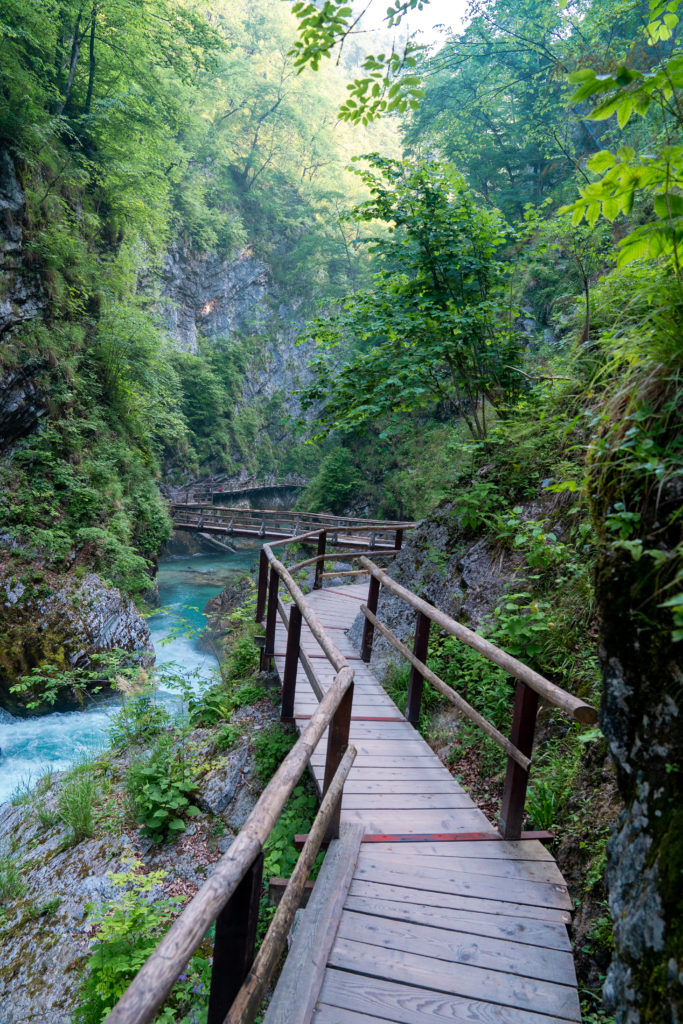 Arrive Early at Vintgar Gorge
Another must-see destination around Bled is Vintgar Gorge which can be reached in just 15 minutes from Bled. During the summer months, Vintgar Gorge opens at 7:00 am in the morning. Unless you arrive five minutes before opening time, you will have to share the gorge with many other visitors. Guarantee your serene moment alone by arriving just before opening time. The price to enter is 10 euros with a cheeky additional 5 euros for parking. You will only need an hour to visit.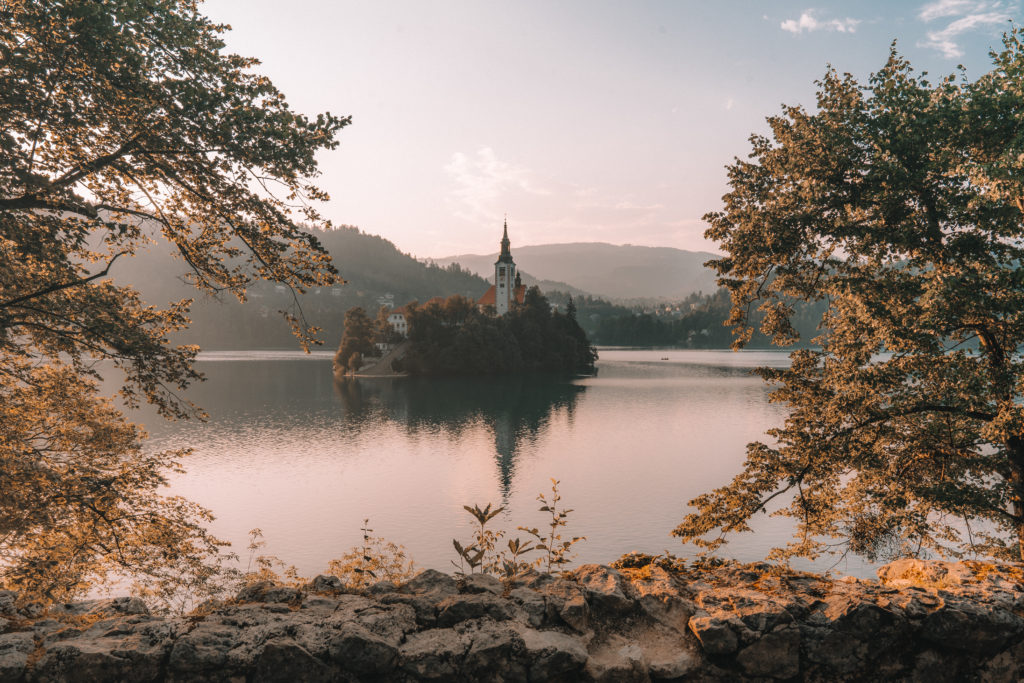 You Can Visit Any Time of Year
Last but not least: an important note on the time of year to visit Lake Bled. Although you can visit the lake any time of year, activities and offerings are limited per season. The best season to visit if you plan to make the most of lake activities and surrounds in summer. This is when you can rent kayaks, paddleboards, swim in the lake and enjoy all the cafes and restaurants. Off-season, the lake is beautiful in a layer of snow. However many of the cafes and restaurants will be closed during this time. Choose your season wisely!