If you're planning a trip to London this year and looking for swanky digs to call home during your visit, look no further. We've listed the best luxury hotels in London in 2022 to help you plan your luxurious escape. Here's where you will find all the best hotels in London this year.
41 Hotel London
As one of the closest five star hotels to Buckingham Palace, 41 Hotel London occupies an enviable address just across the road from the palace itself. But the luxurious digs don't just occupy one of London's most expensive areas in real estate, the lavish interiors are what makes this hotel extra special, combined with the welcoming atmosphere and "the pantry", an around the clock help yourself snack station.
The Landmark London
If a winter garden in the heart of London sounds appealing to you, book your stay at The Landmark London. This is one of London's biggest hotels, with rooms making use of the hotel's central courtyard that welcomes sunshine and keeps the hotel feeling light, vibrant and bougie. The Landmark offer a great afternoon tea if you fancy popping by for a lavish affair.
Kensington Hotel
Staying in Kensington is about as posh as it gets. And if you want the best location in this royal neighbourhood, check yourself in to the Kensington Hotel London. This luxurious hotel spares no expense bringing guests to the ultra-luxurious digs. From the hotel's main entrance to the fittings in your bathroom, everything is truly next level.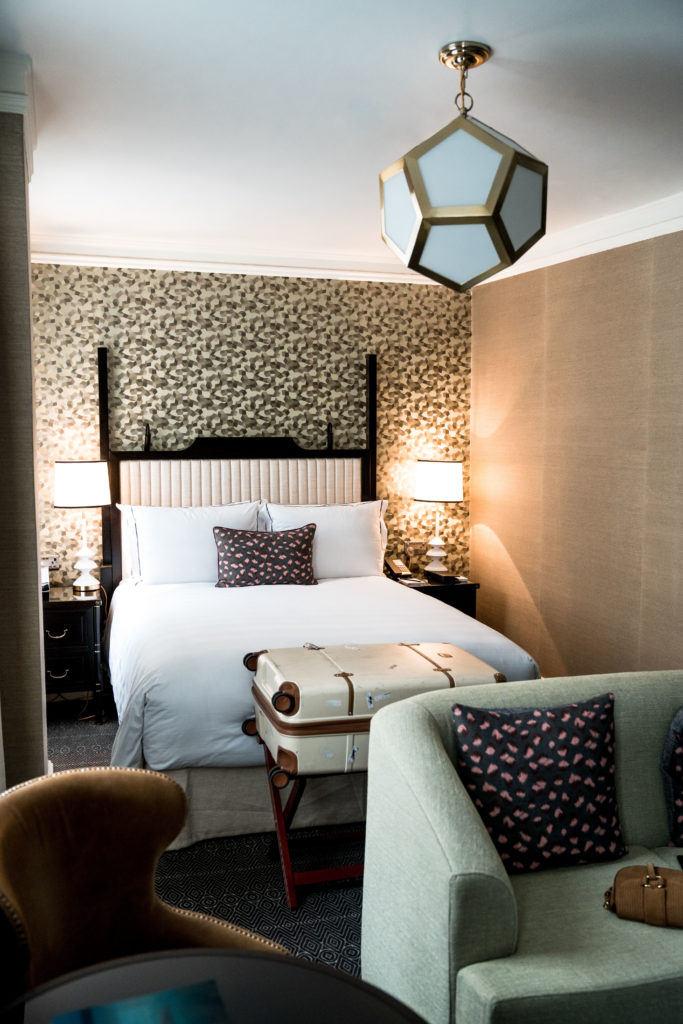 The Academy Hotel
If you're looking for a more understated alternative and a luxury hotel that is more budget-friendly but still bougie, The Academy Hotel is a great choice. Just a short walk from London's West End, this is a well located hotel in West London and just a short walk to everything.
The Ned London
If you want to soak up the allure of Soho House without actually staying there, you can check in to The Ned. This hotel was created by the same team that design and develop the Soho Houses, but The Ned is also open to regular guests (meaning you won't need a membership to stay here). Once inside, a whole word of discovery awaits with countless restaurants and bars, a Cowshed Day Spa, a fitness centre complete with a heated swimming pool and pilates rooms, plus a great location in London City.
The Londoner Hotel
As one of the most celebrated hotel openings of the last couple of years, I was excited when I check in to The Londoner hotel in the heart of Leicester Square. This hotel is well located if you like to be in the thick of it all, which is especially helpful if this is your first visit to London. Room views offer the likes of the London Eye and The Shard in the distance and the hotel slippers are made of clouds, truly.
Dukes London
If you are looking for a quintessentially British hotel in the heart of Mayfair, then DUKES Hotel London is the perfect choice. Not only are you neighbours with Prince Charles (he lives quite literally next door), but you are also just a short walk away from the heart of Mayfair and nearby Buckingham Palace. Rumour has it the bar downstairs is also the place where James Bond's famous martini order was invented, shaken not stirred.
Corinthia London
Located almost right on the Thames River with a view of the London Eye, the Corinthia Hotel London is perfectly situated to visit all of the attractions and must see sights London is so famous for. In just a few minutes you can walk to nearby Trafalgar Square, as well as stumble upon West End and the famous theatre shows playing year-round. The hotel is overly luxurious and their afternoon tea is certainly worth a visit if you don't plan to stay here but still want to experience the hotel.
The Langham London
Five star luxury hotels like The Langham London are the stuff legends are made of. This hotel is as old as time, but constantly undergoes refreshes to stay relevant and timeless. If you book a room here, you will find yourself just a quick stroll to nearby Oxford Street, meaning you are close enough to walk to most of London's top attractions. The rooms are large to the point of being oversized and appointed with everything you could ever need. The hardest part is wanting to leave the hotel to go and explore London!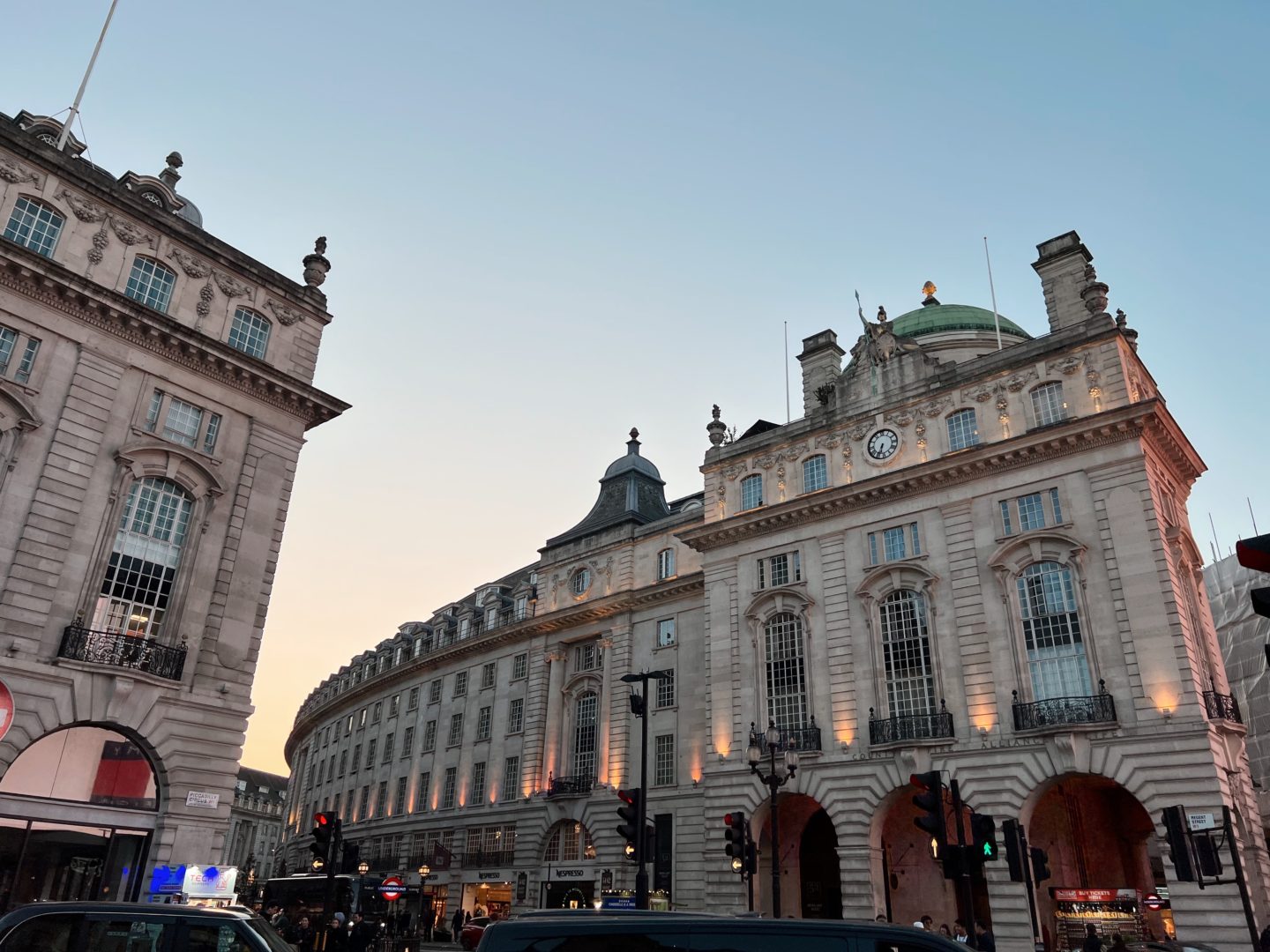 Hotel Cafe Royal
Located in the heart of West London, Hotel Cafe Royal is one of London's most celebrated hotels – and rightfully so! It is one of the best located, plus the interiors and room ammenities are some of the best on offer in London. Of course it comes with a price tag, but if you can't quite afford to stay here then be sure to book yourself in to their famous Van Gogh afternoon tea experience. It's the kind of second prize we can get down with!
The London EDITION
Last but not least, we can't complete this list without mentioning the highly celebrated London EDITION. For those that like feeling as if they are living inside a James Bond film, this hotel is for you. It is sleek, masculine and effortlessly luxurious, plus has an incredible day spa underground. What more could you ask for?