With the Tasmanian borders re-opening to tourists across Australia, there is no better time to book an escape to the apple isle. And although Tasmania has been covid free for months, there is still a lot to be said for an isolated escape in the woods or wilderness. We recently shared the coolest Airbnbs in Tasmania on the blog and because this was so popular, we're back with more! These are the best shacks in Tasmania you can book on AirBnB, for the ultimate isolated escape.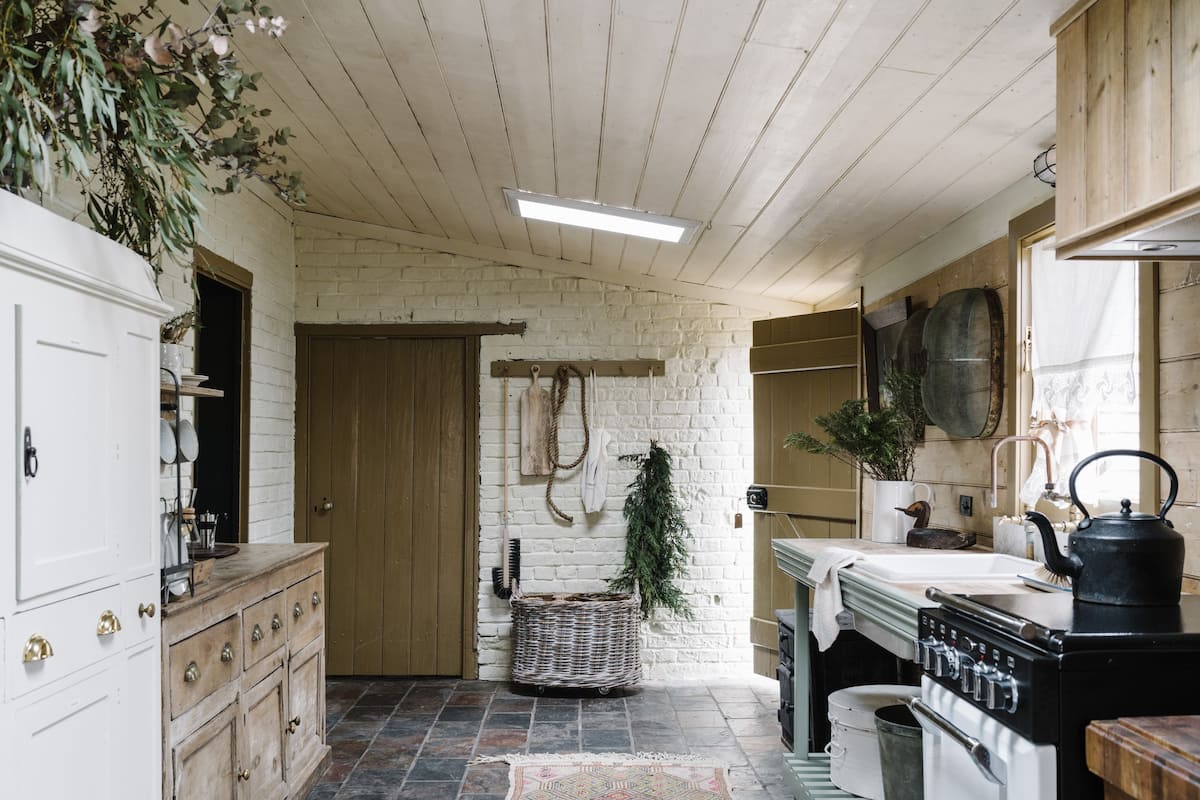 The Best New Shacks in Tasmania
The Butcher's House Bothwell
If a farm stay is on your mind, then the Butcher's House in Bothwell is where your country dreams will come true. This humble heritage listed home was built in the 1800s and retains all of its original charm. Located in the middle of Tasmania, this shack is the ultimate in escapism. Be sure to pack your groceries and boardgames, this is the kind of place you stay in for the night, light the fire and tuck up with a good book.
Book this stay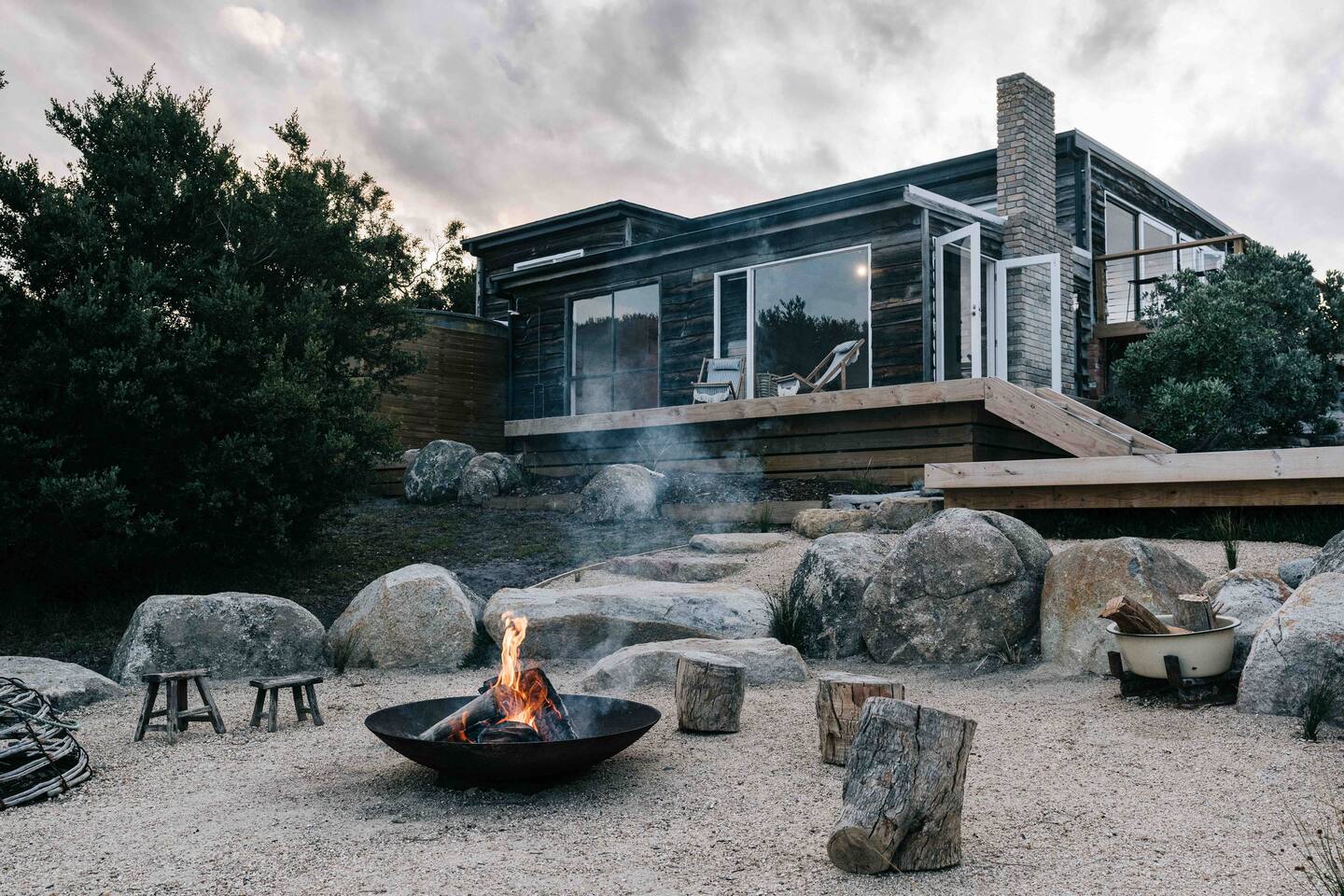 Whale song shack
If a beach shack is more your speed then look no further than the whale song shack in Falmouth, Tasmania. This quaint and charming shack has been styled to interior perfection. Not to mention it is a stones throw from the water's edge! The shack sleeps four people but is better suited to a couple's escape.
Book this stay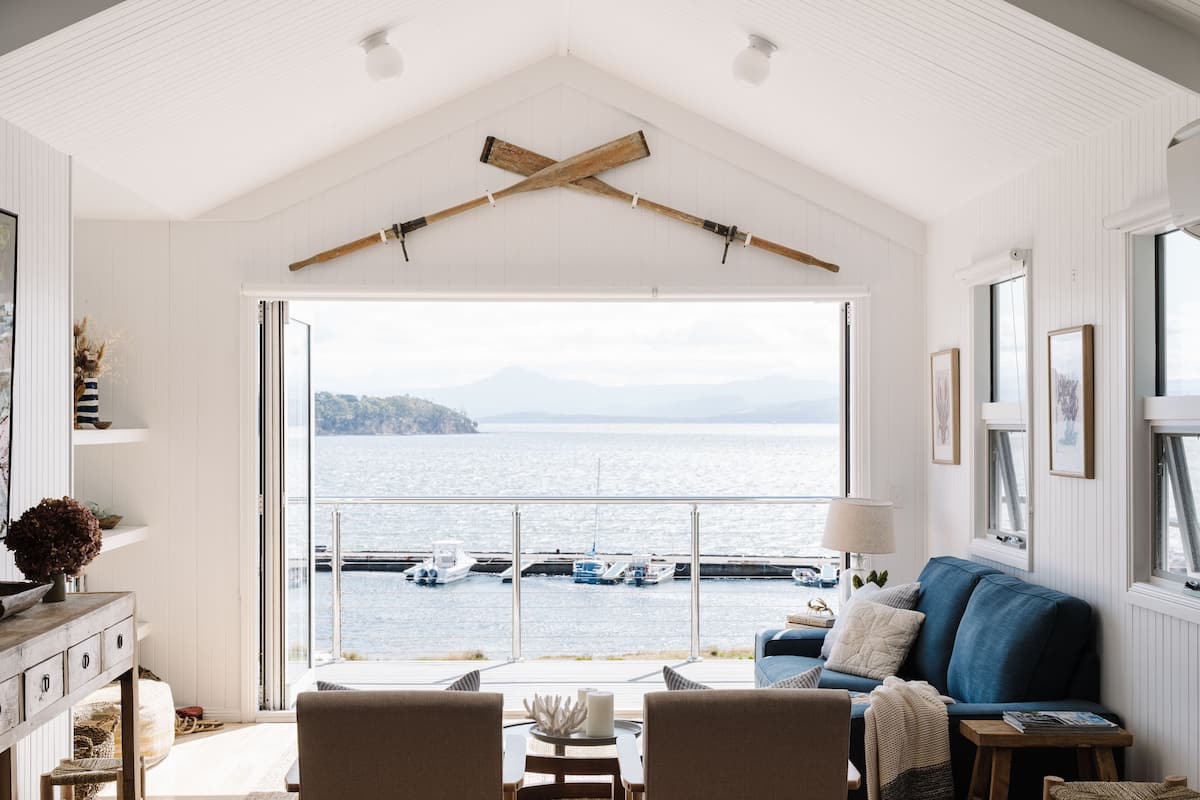 Bruny boat house
If there is a place to escape it all in Tasmania, it is without a doubt Bruny Island. This small island off the coast of Tasmania is a destination in itself. It has become incredibly popular as a shack location for Tasmanians, but even out of state travellers can make themselves at home by renting a local shack on the island. And what better shack to rent than the new Bruny boat house! The shack is located on the western side of the island, meaning you'll catch a great sunset after a long afternoon of sun. There is one master bedroom and a guest bedroom with two singles, making it a perfect choice for families.
Book this stay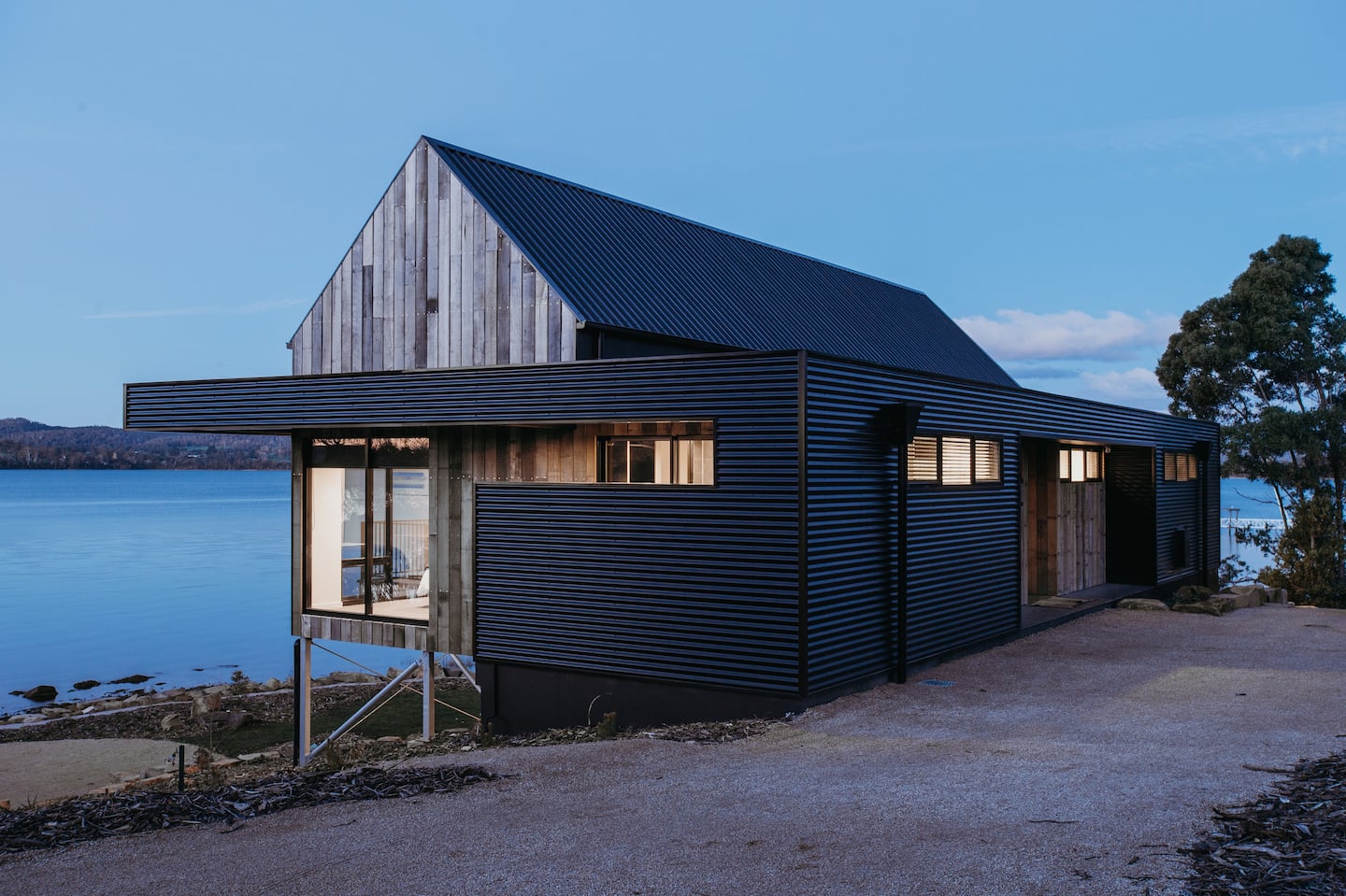 Deviot Boat house
Located in one of Tasmania's most underrated regions to explore, the Tamar Valley, this boat house is the perfect oasis for two couples or a small group of friends. The shack has two oversized bedrooms, each with a queen bed. The bedrooms are separated by a large living room and entertainment area, making it the perfect place to unwind for a long weekend. Just be sure to allow yourself time to road trip through the winelands – you are quite literally located in the heart of wine country!
Book this stay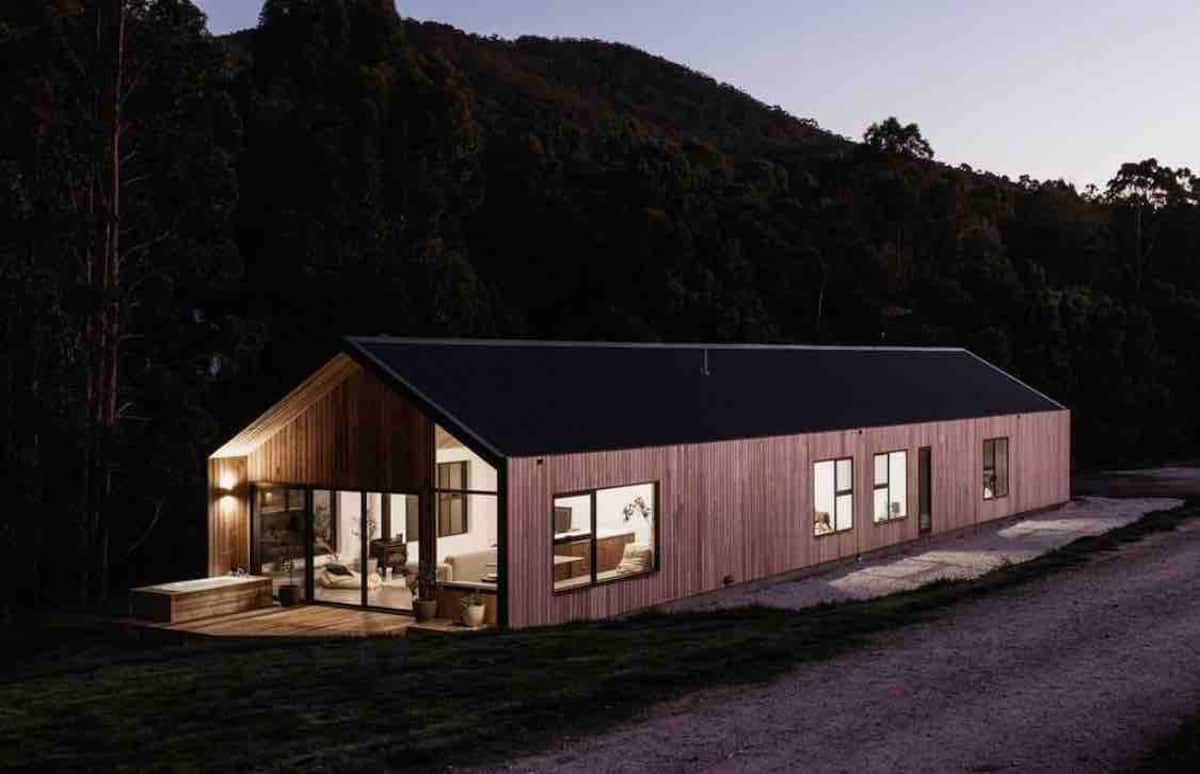 Barnhouse Penguin
Self-described as a place for slowing down, this minimalist timber barn in Penguin is the perfect place to do just that. Located on three acres of farmland, this shack offers complete privacy and seclusion for those looking to escape busy urban life. The best way to arrive is either by flying into Launceston and driving to Penguin, or you can arrive by ferry and take the short drive from Devonport.
Book this stay
Plan your visit to Tasmania here.