After more than a hand full of visits to Paris over the past few years, I've come to learn that in order to know Paris one must visit often but never too often, so as to keep the love for Paris alive. Over the years I have also learned that the guidebooks are typically wrong and the best of Paris must be found beyond the overpriced cafes, beyond the "best" neighbourhoods (each offers their own unique flair) and beyond the French stereotypes.
I have also learned that to truly be a part of Paris you must walk. Thus for miles and miles I have walked all over Paris throughout the years and on my last visit I finally started to feel as though my relentless self-guided walking tours have finally come to cover the best that Paris has to offer. So if you're looking for neighbourhoods to wander, below are my top highlights!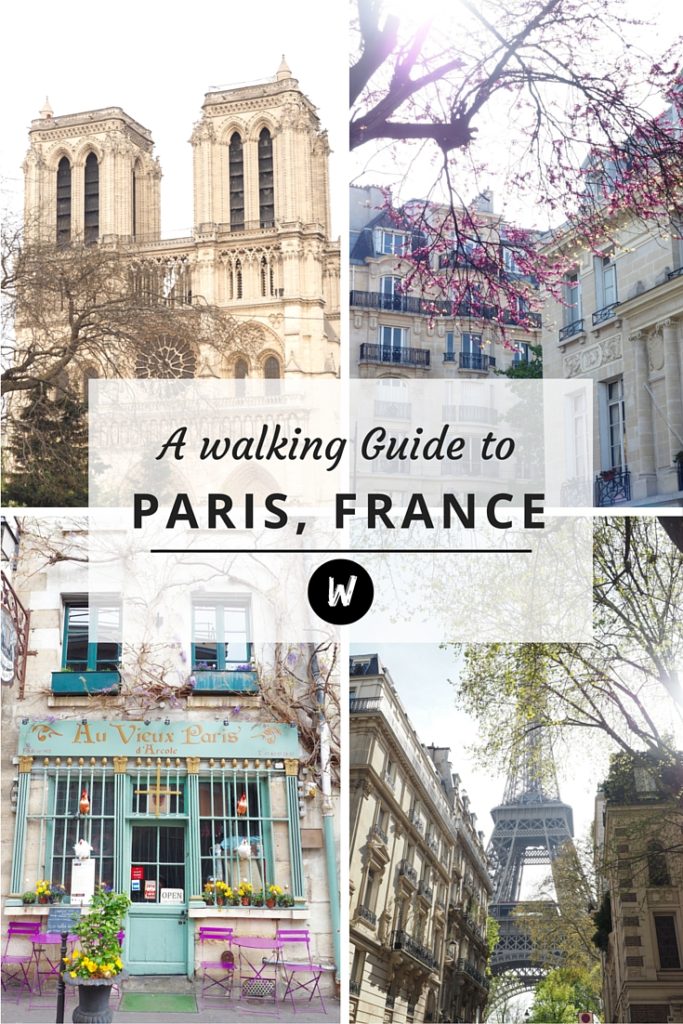 Paris Walking Guide
The Heart of Paris
There's a lot to see in Paris by way of attractions, but you will soon find these are spread widely apart and a better plan of action is to wander at leisure, stumbling across the big names as you venture on. Starting in the 1st arrondissement, you will find plenty of charming cafes dotting Rue Rivoli, also known as the home address to the Louvre Museum. This street is also a mecca for international shopping brands, though there are plenty of prettier places to shop in Paris so better to leave the temptations until later.
After strolling past or through the Louvre (depending on your tolerance for queues), be sure to venture onwards through the Tuileries gardens. Here you can enjoy a light snack at one of the pop up stalls or carry on walking away from the crowds.
Near to the Louvre museum you will find a concept store that has become a destination in itself; Colette. Here you can find a range of goodies, from fashion through to tech gear. My favourite part of the store is the book selection as they offer a few hidden treasures in both French and English.
If you're looking for dinner in the heart of Paris, try the typically French (and outrageously delicious) Racines – a classic but contemporary bistronomique.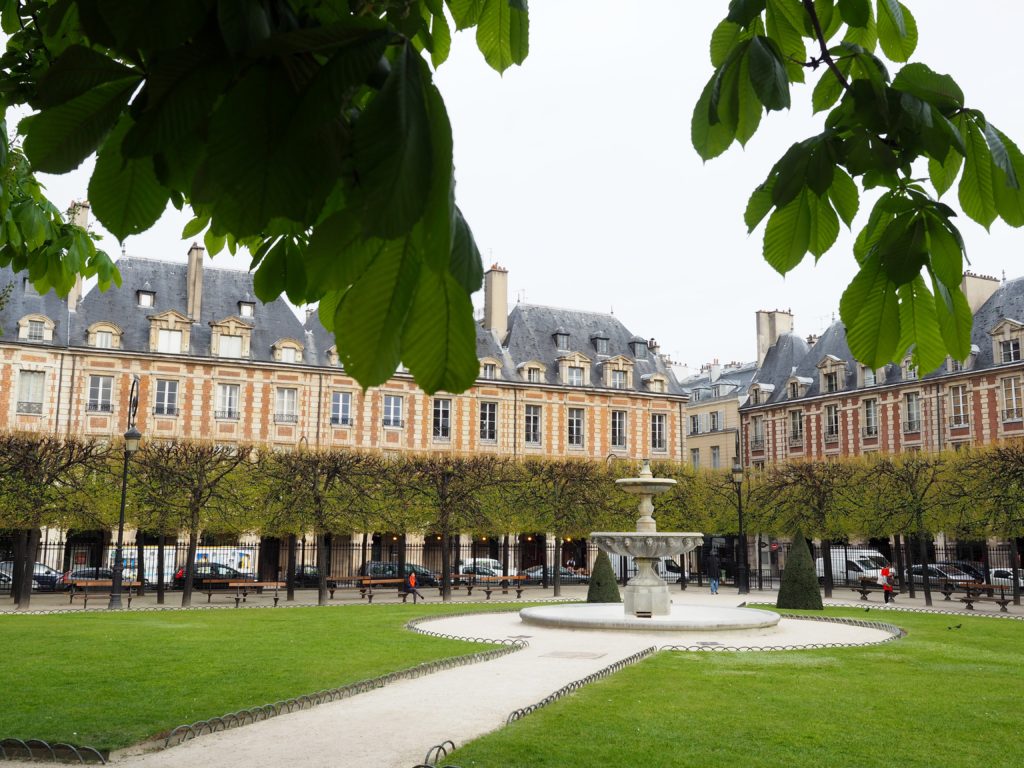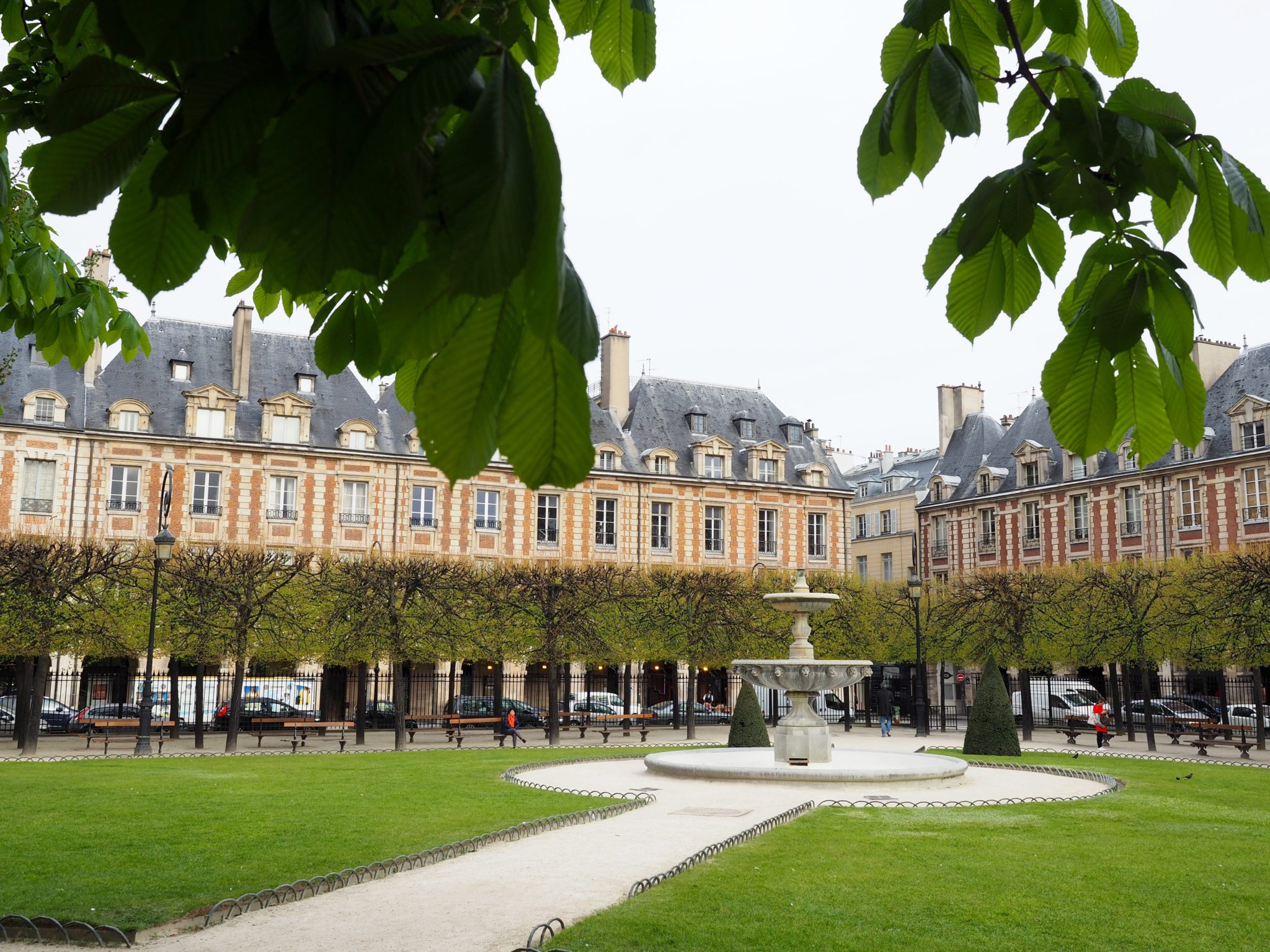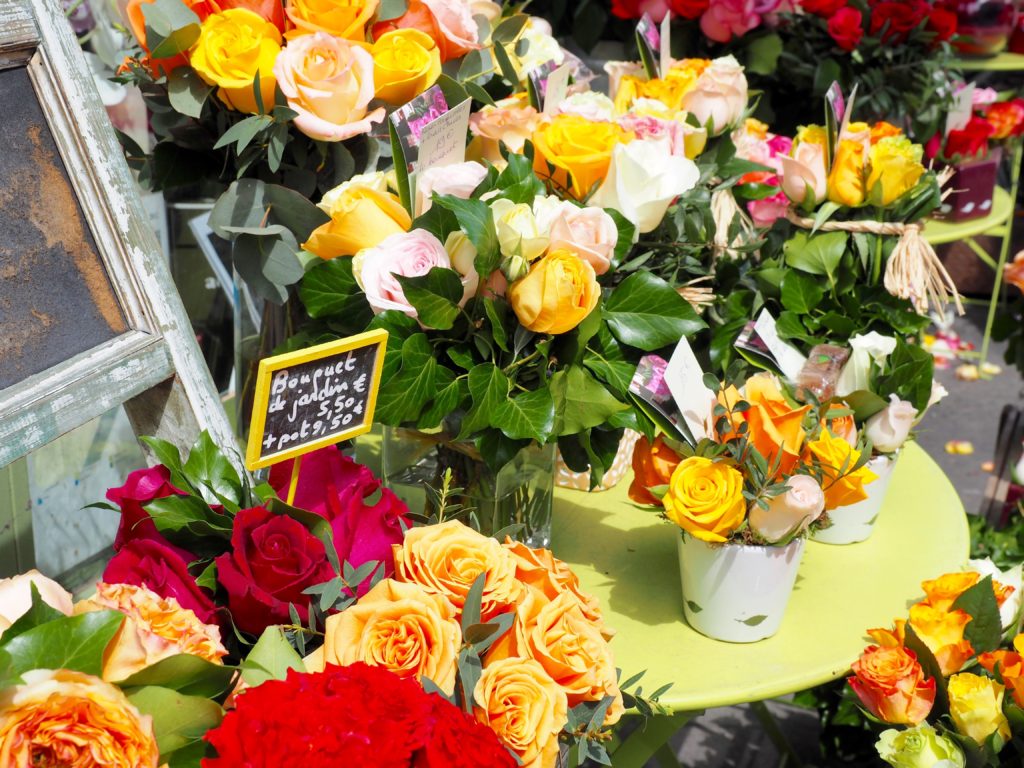 Le Marais
It was only in the last couple of years that I was properly introduced to Le Marais and only on my recent visit to Paris that I really started to explore this arrondissement more in depth. Le Marais is a renowned eating neighbourhood in Paris and thus best visited around lunch time so you can truly appreciate all the offerings.
Walking around the area without a mapped plan is typically the best way to see Le Marais. Be sure to make a pit stop at Place des Vosges to catch a little summer sun and if you're looking for a sweet treat to accompany you, Carette have some of the best salted butter caramel macarons I have ever tasted.
Read more: A Complete Guide to Le Marais.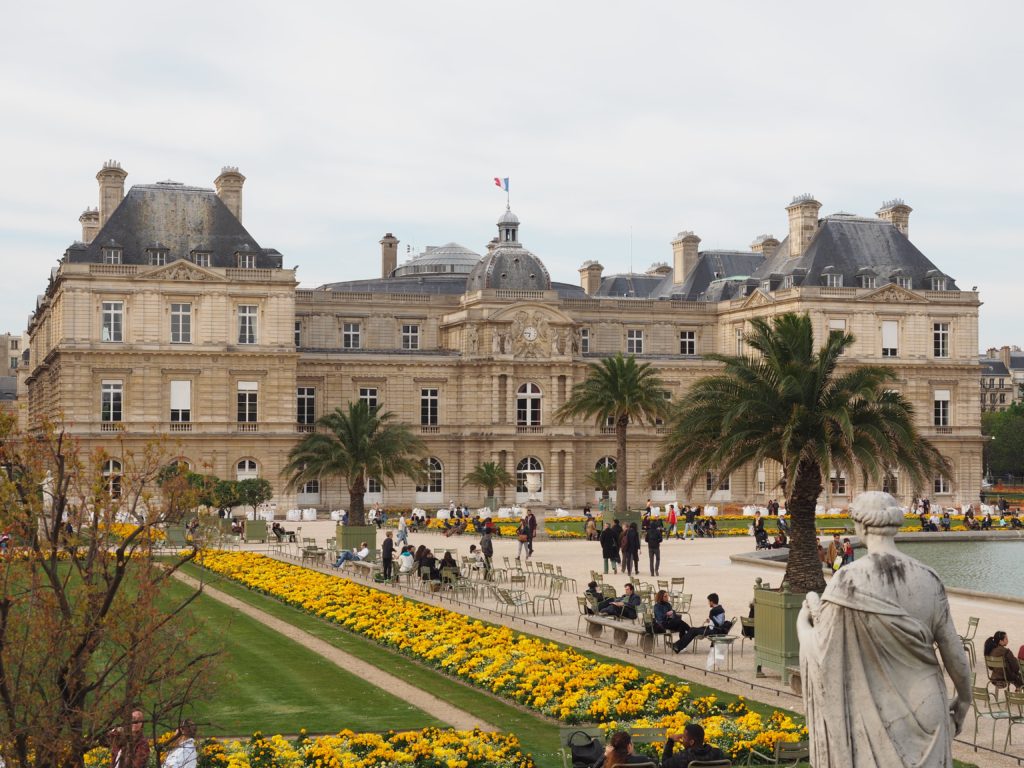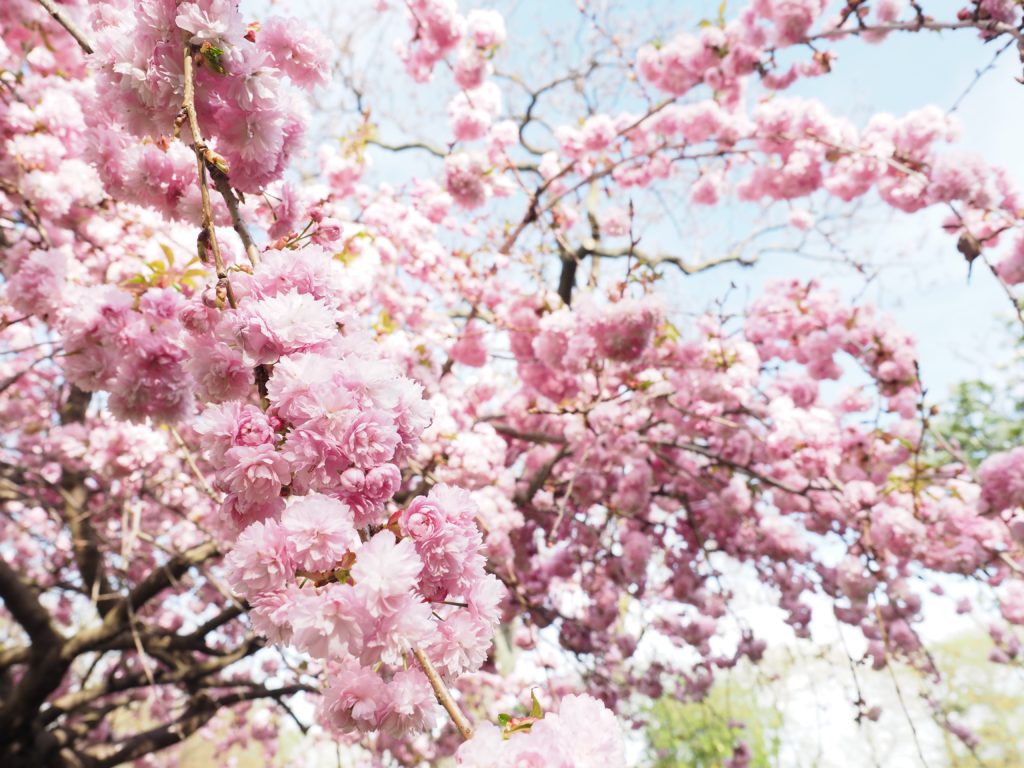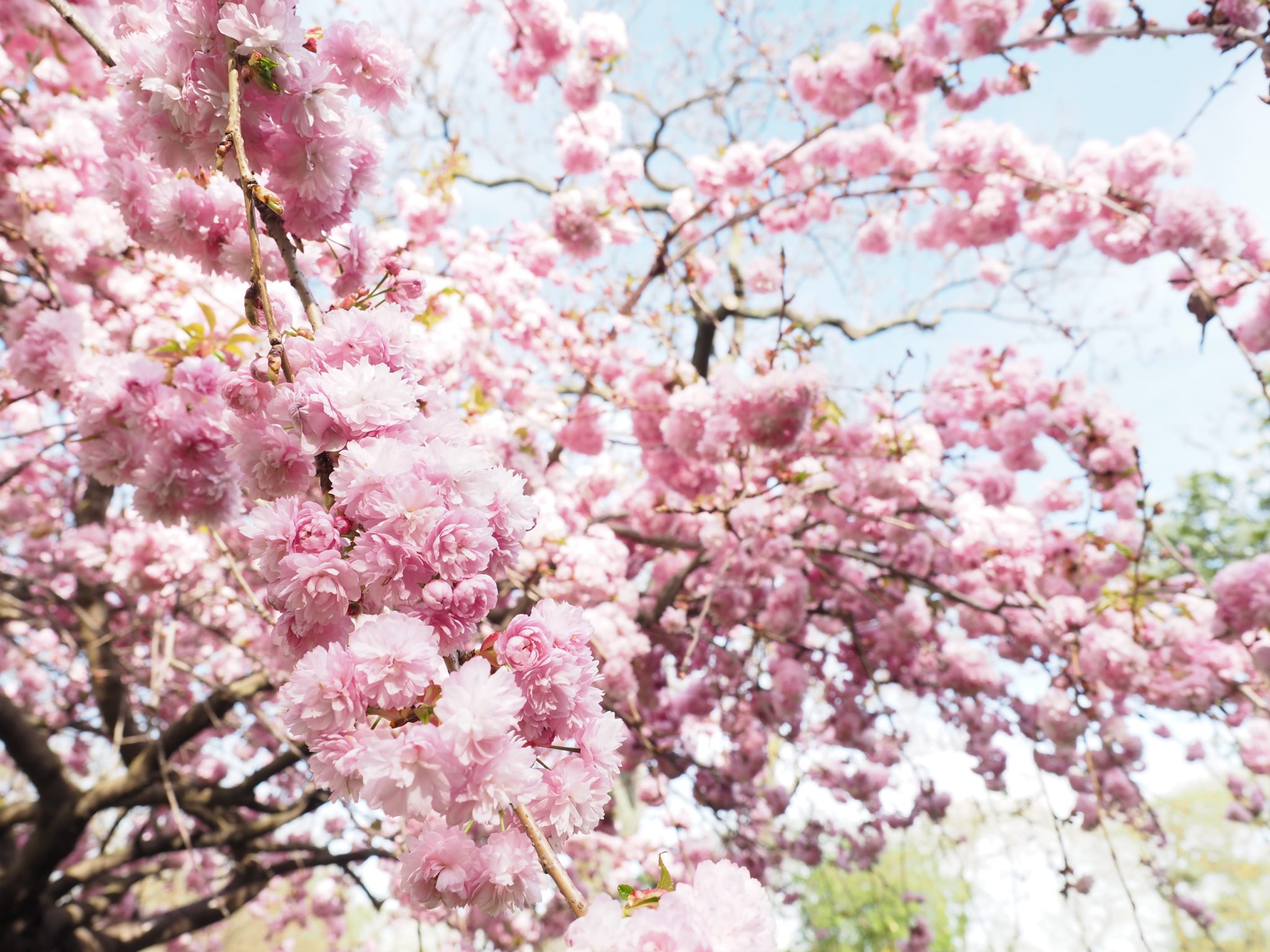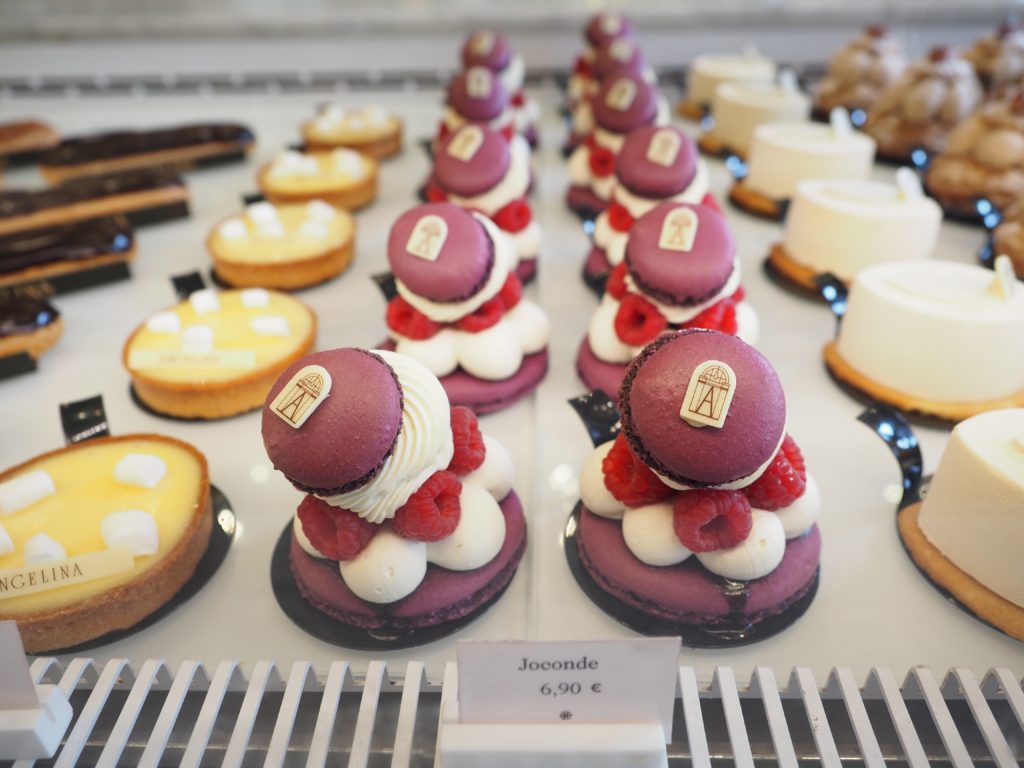 Saint-Germain-des-Prés
For a very long time this has been my favourite neighbourhood in all of Paris. That is, of course, until I recently started to discover Le Marais after being taken out to dinner there by a Parisian, followed by staying in Le Marais on my most recent visit to Paris. But back to Saint Germain!
This area is renowned for its boutique shopping, particularly if you enjoy nabbing a vintage bargain. The area also has many cafes worth visiting, including the famous (and famously busy) Cafe de Flore & equally famous Deux Margots.
Walking around the arrondissement, be sure not to miss the chance to stroll through the Luxembourg Gardens – some of the prettiest in the entire city. I find this area most enjoyable in the later afternoon, coupled with an afterwards visit to the Latin Quarter for a cheap evening meal.
Read more: A complete guide to Saint-Germain-des-Prés.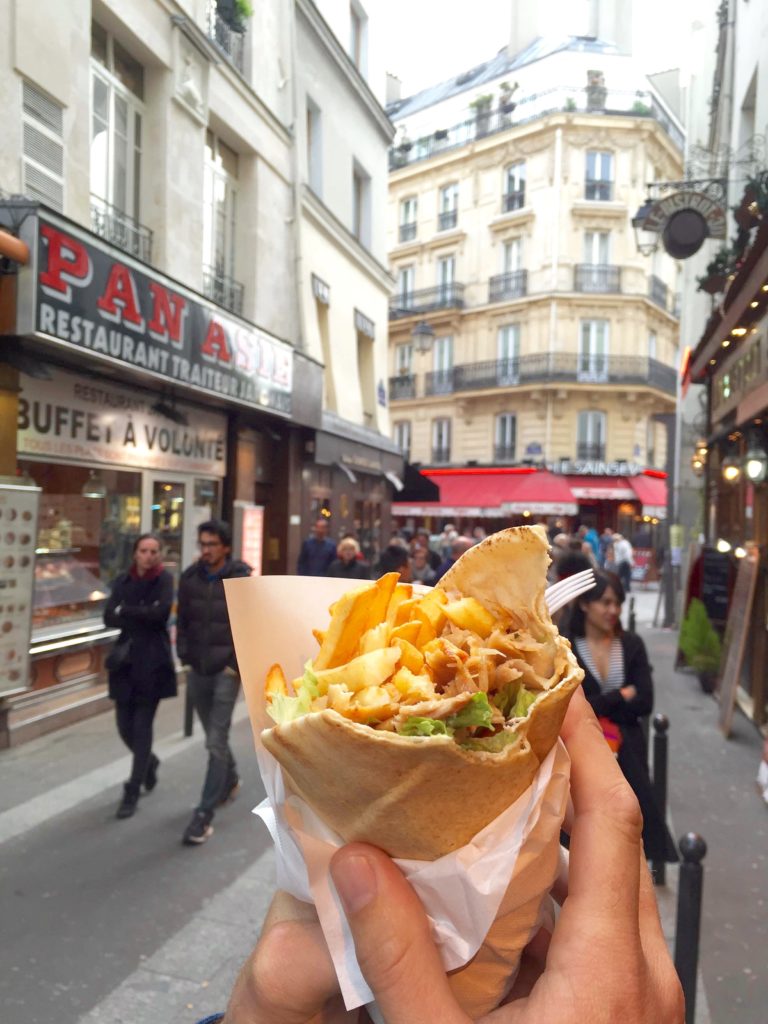 The Latin Quarter
I come to the Latin Quarter in Paris for one main reason: the food. The food in the Latin Quarter comes from all over the world (though really centres around Moroccan, Asian, and Middle Eastern cuisines), it is cheap and it is darn good.
You can't go wrong with a street serving of falafel or a kebab, but if you're looking for specifics:
Little Cantine – Jolly good burgers.
Maoz – Vegetarian falafel in pita bread or salad bowl.
Au P'tit grac – Desserts & Pastries.
La Maison de Verlaine – Typical French food.
Coutume Instituutti – The best coffee in the neighbourhood.
Chez Nicos – Crêpes.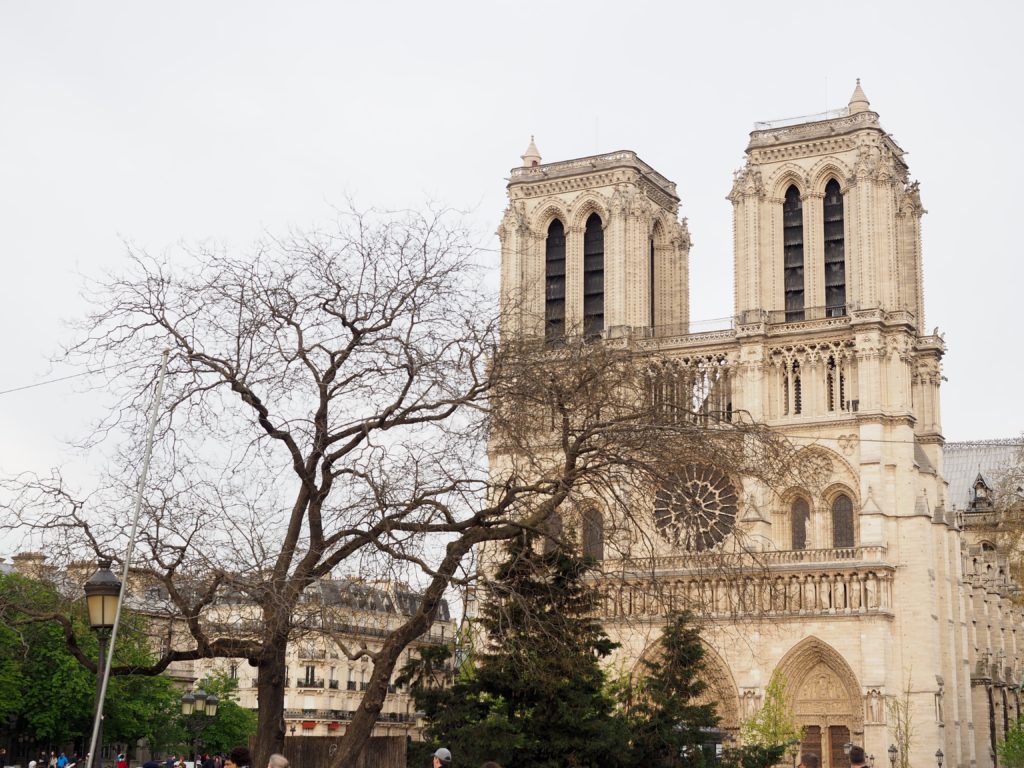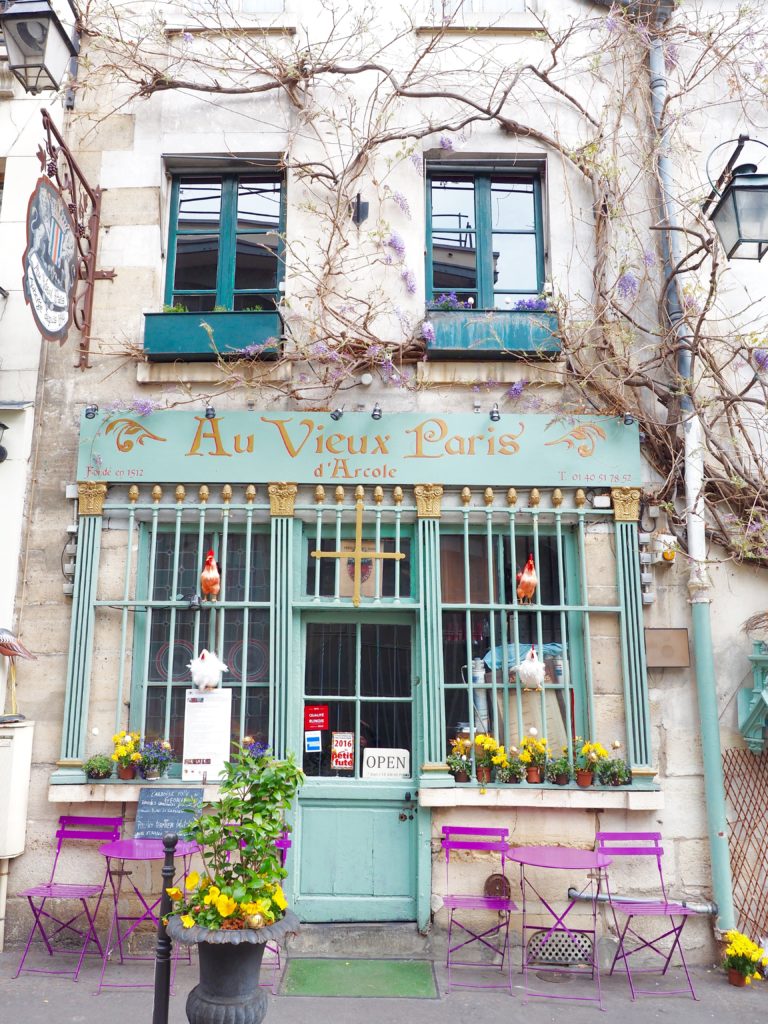 Ile de la Cité & Île St-Louis
Onwards and beginning to cross the Seine River, you will find yourself almost immediately in front of Notre Dame Cathedral, home to one of the best views in Paris if you are willing to withstand the queue to enter the towers (located on the left of the cathedral when facing it).
Also impressive and if you ask me not to be missed is Saint Chapelle, just a five minute stroll from Notre Dame and with the most impressive stained-glass windows you will find in Paris and perhaps all of Europe!
Although this is an incredibly small area to walk around, navigating your way through the winding streets and alleys will lead to hidden treasures. From Ile de la Cité be sure to wander onwards to Île St-Louis for arguably the best ice cream in Paris at Berthillon.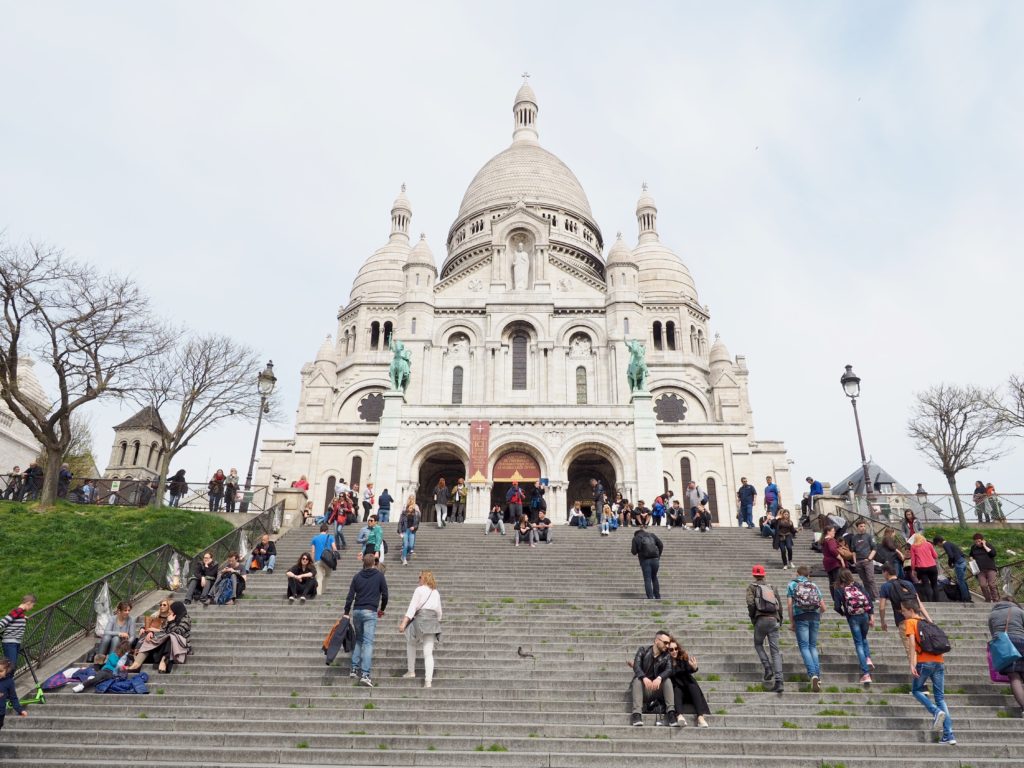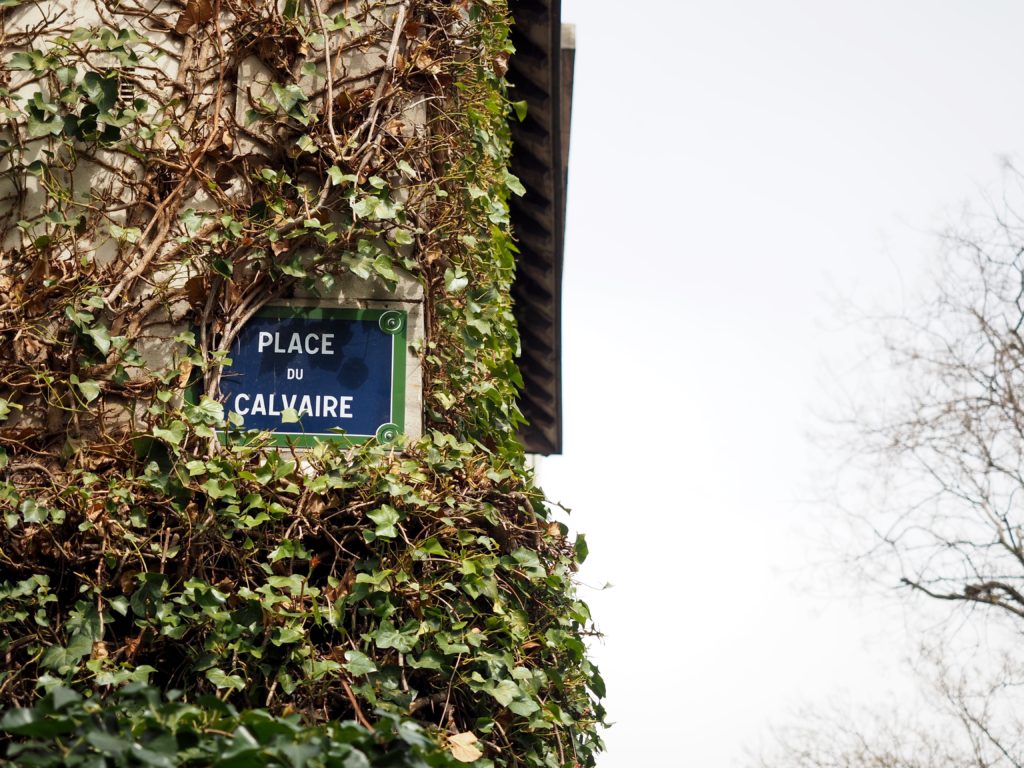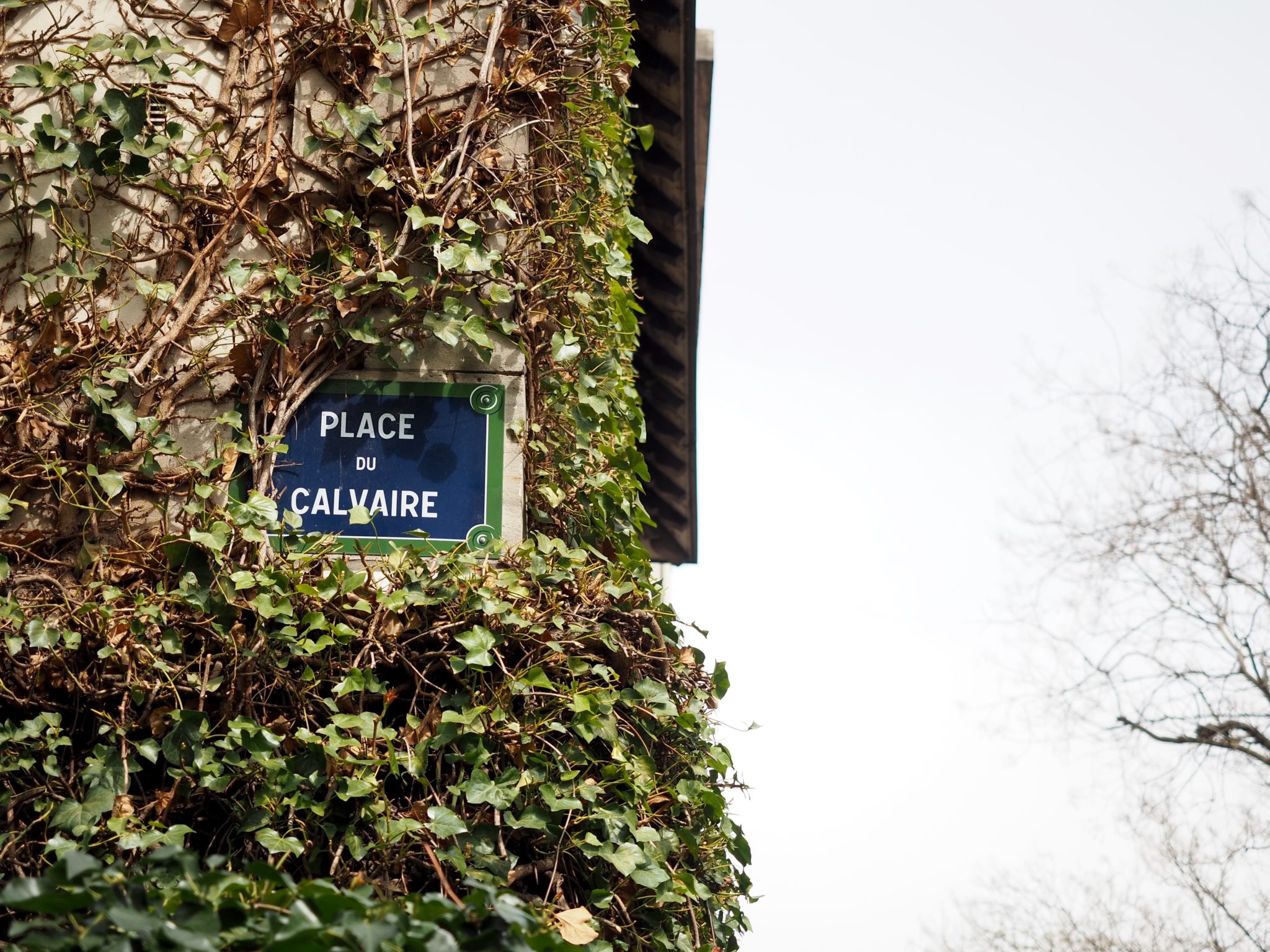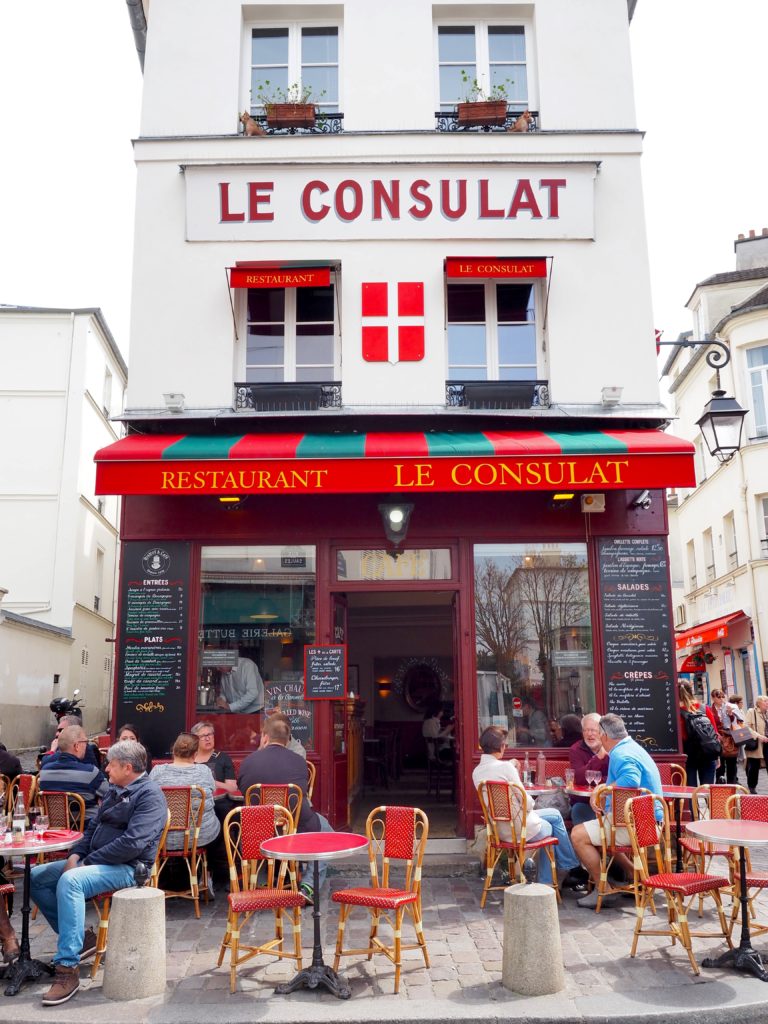 Montmartre
No matter what the naysayers will lead you to believe, I am whole heartedly of the opinion that some of the best of Paris is still located in Montmartre. Sure, it is more touristic nowadays and many artists cannot afford the hiking rent, but remember there are two ways to see Montmartre:
The first is to wander the backstreets, get lost, find hidden gems, stop for coffee, bite into a crêpe while you stroll the streets and discover why this has for centuries been the Artist Quarter of Paris.
The second is to walk up the stairs to Sacre Couer, snap a view of smoggy Paris, allow yourself to be conned into a cartoon drawing of your best-dressed-self and pay for an overpriced meal in the al fresco dining area.
I'll leave it up to you! Somewhere between the two (leaning towards the former) usually works. Or, you can follow this route:
Take the metro to Abbesses station where you will enter the heart of Montmartre, make your way up the hill towards Sacre Coeur, wander back through the alleyways and stumble upon the Moulin Rouge, followed by an interesting stroll back to Pigalle metro station.
Read more: A Complete Guide to Montmartre.