I'll be the first to admit that I'm a safari addict. There, I said it. I honestly don't think there is anything more special or humbling than seeing lions, giraffe, zebras and all their buddies out there in the wild. Maybe it's the fact you never thought it would happen to you? Or maybe it's such a deep connection with nature that you feel a sense of wholeness you haven't felt before? Whatever it is, going on safari is pure magic – it never gets old. So if you're wondering where to go on safari, we've listed the best places to go on safari in 2022!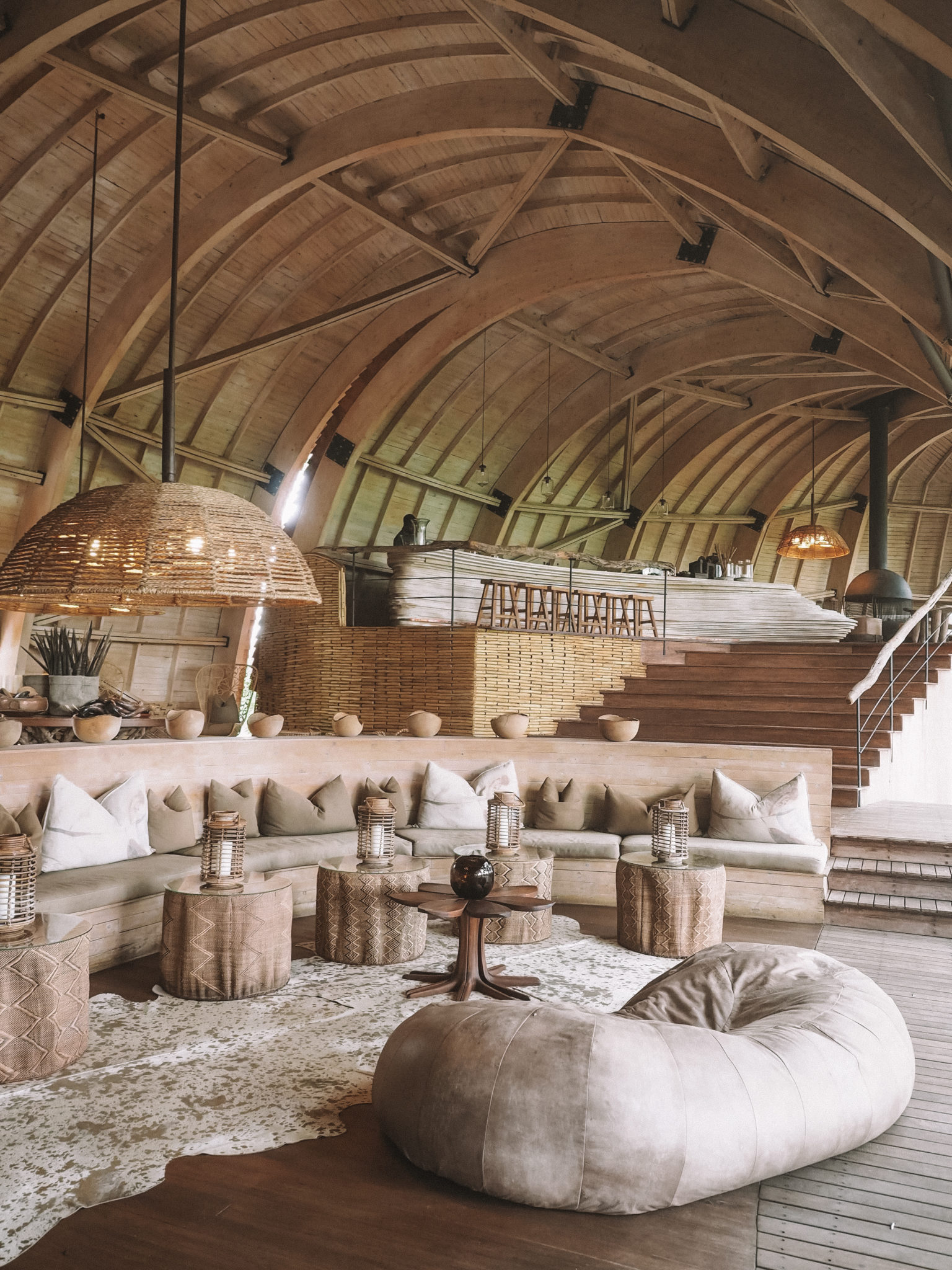 And Beyond Sandibe, Botswana
When I stepped off the 6 flights journey to Sandibe lodge in the Okavango Delta I would have been happy to rest my head on a pillow let alone the lush linens inside the spacious villa that awaited my arrival at And Beyond. This lodge is popularly regarded as one of the most unique luxury lodges in the continent, with a natural interior design focus to blend in to and compliment its' surrounds. Check out this this post for a full look inside the lodge or watch the video to step inside a Botswana safari.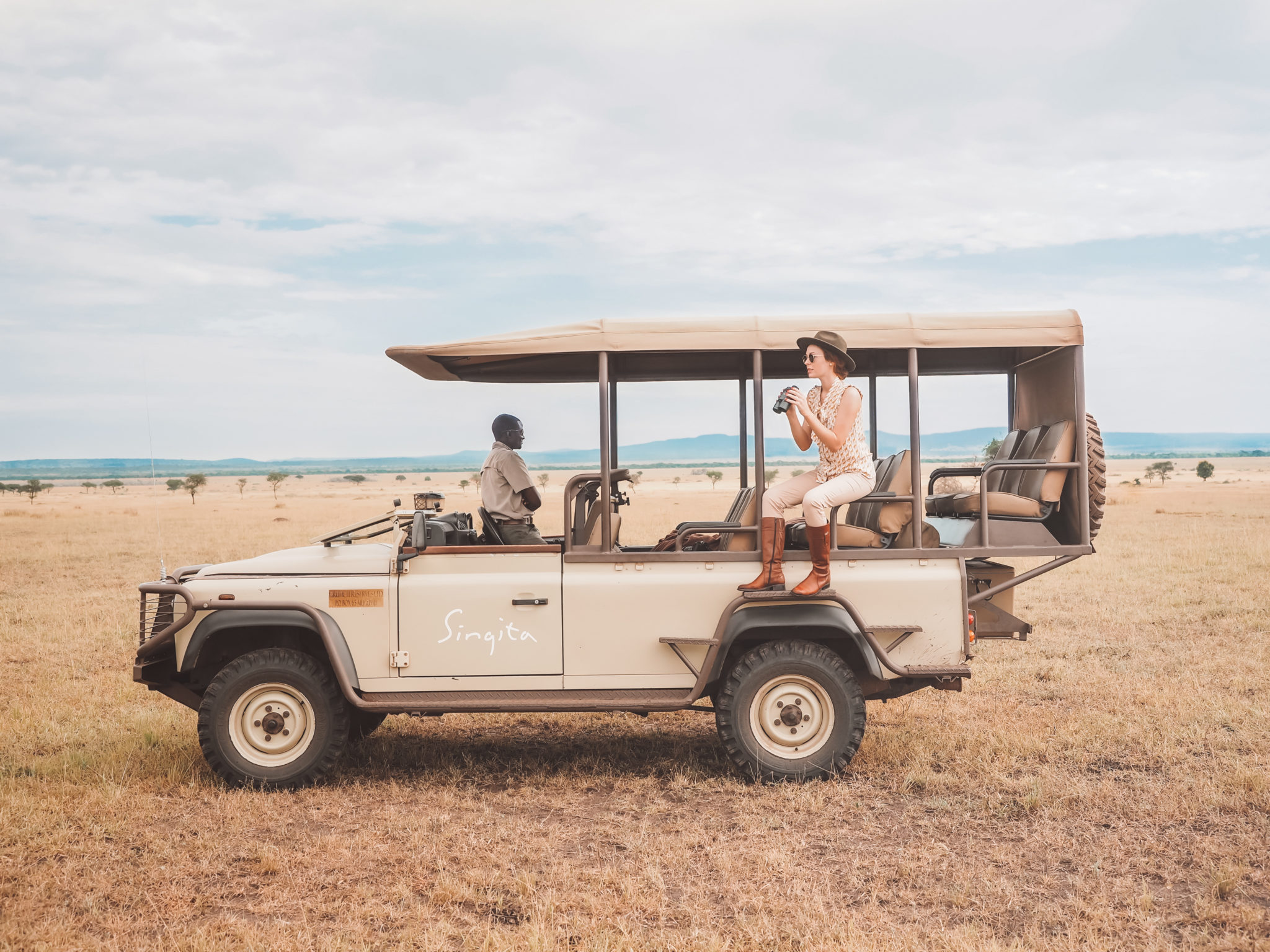 Singita Serengeti, Tanzania
If you've ever dreamed of witnessing the great migration then look no further than checking yourself in to one of the Singita lodges on the border of the Serengeti, Tanzania. Click here to see inside Serengeti House, the most luxurious lodge in Tanzania (with a hefty price tag to match!) However if price is of no concern, you can't get a more luxurious offering in Tanzania's Serengeti.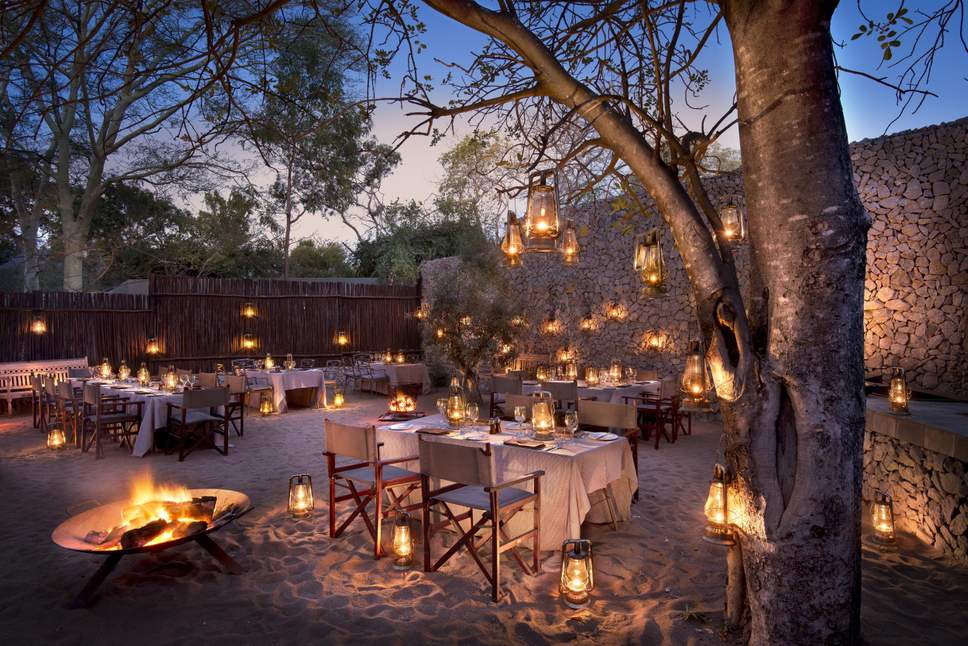 And Beyond Ngala, South Africa
This timeless lodge in South Africa is a dream getaway for couples and the perfect honeymoon location if you prefer to take your trip at a slower pace. This is definitely a lodge leaning on the romantic side, so be sure to expect many couples in your midst. If you're a solo traveler, you might wish to look elsewhere for your safari camp.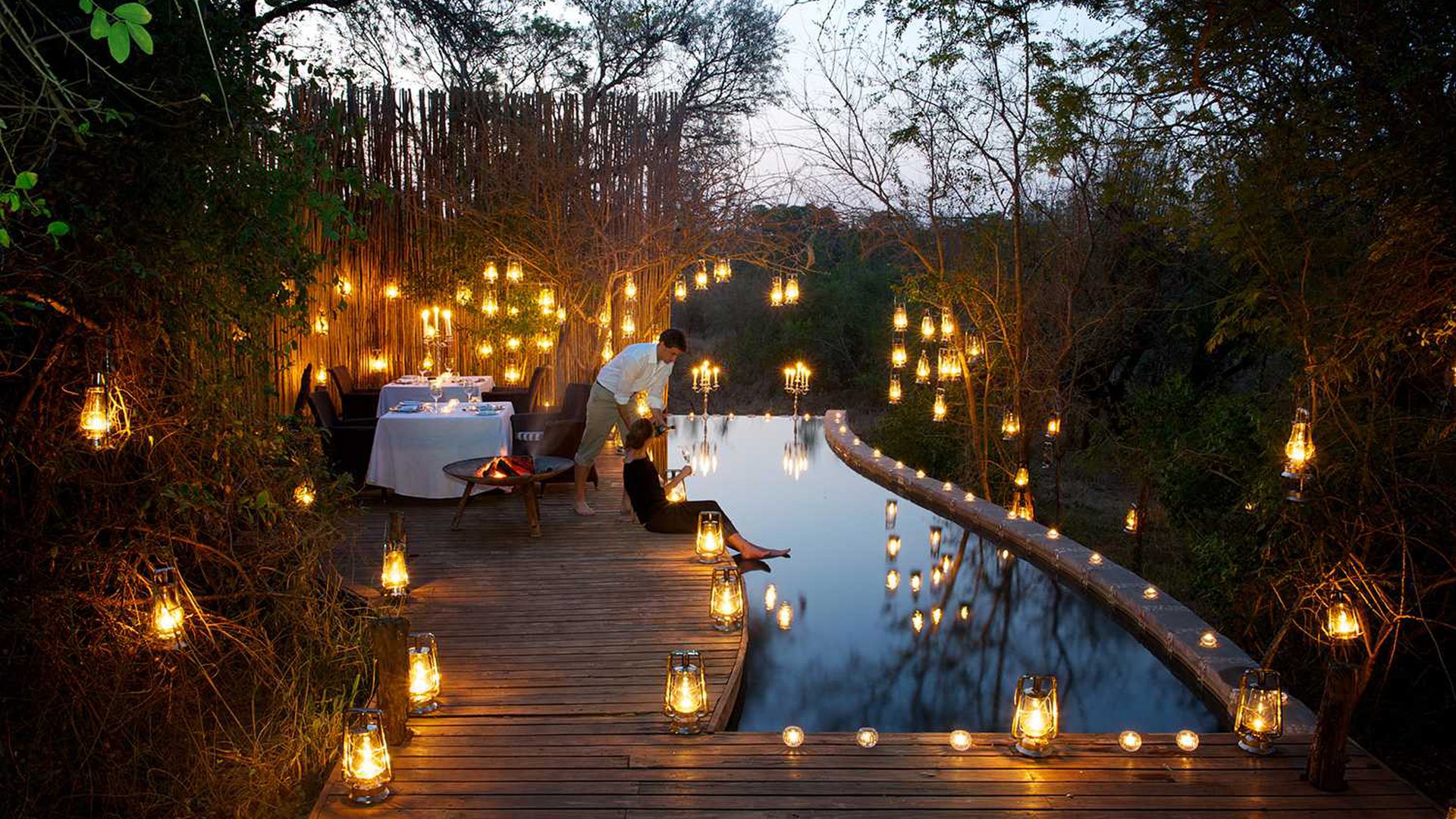 Londolozi Game Reserve, Sabi Sands
Located inside the exclusive Sabi Sands game reserve, Londolozi borders the western edge of Kruger National Park and thus has ample game viewing on offer any time of year. From the privacy of your suite and outdoor tub you can view animals as they pass by in the distance and the small size of this lodge makes it one of the most exclusive camps in South Africa.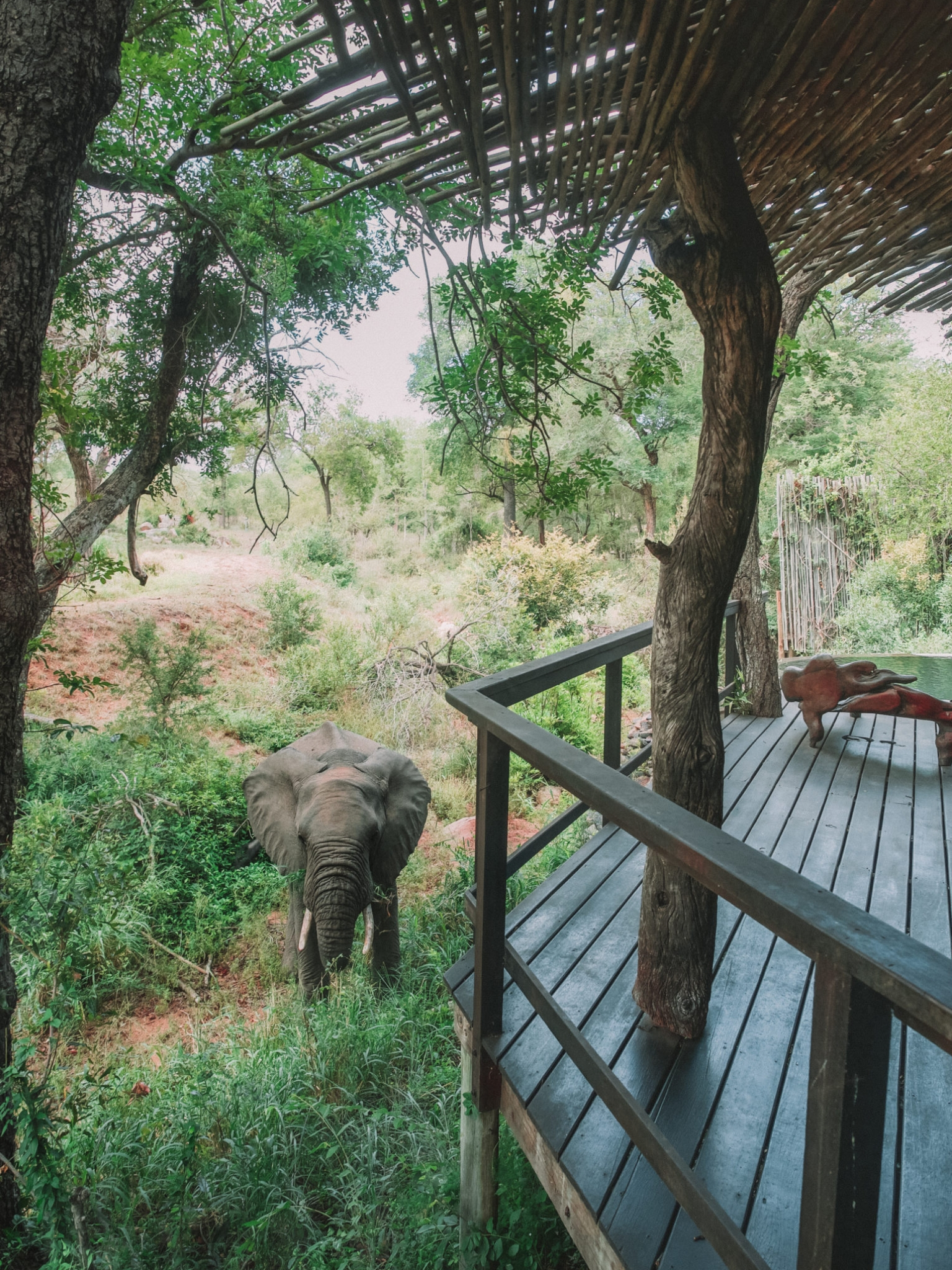 Singita Boulders, Kruger National Park
Have you ever pictured yourself eating breakfast on your deck as an elephant passes by, stops in to drink from your swimming pool and then continues to carry on with his day? You have now! Click here to see inside Singita Boulders, one of our favourite luxury lodges in South Africa.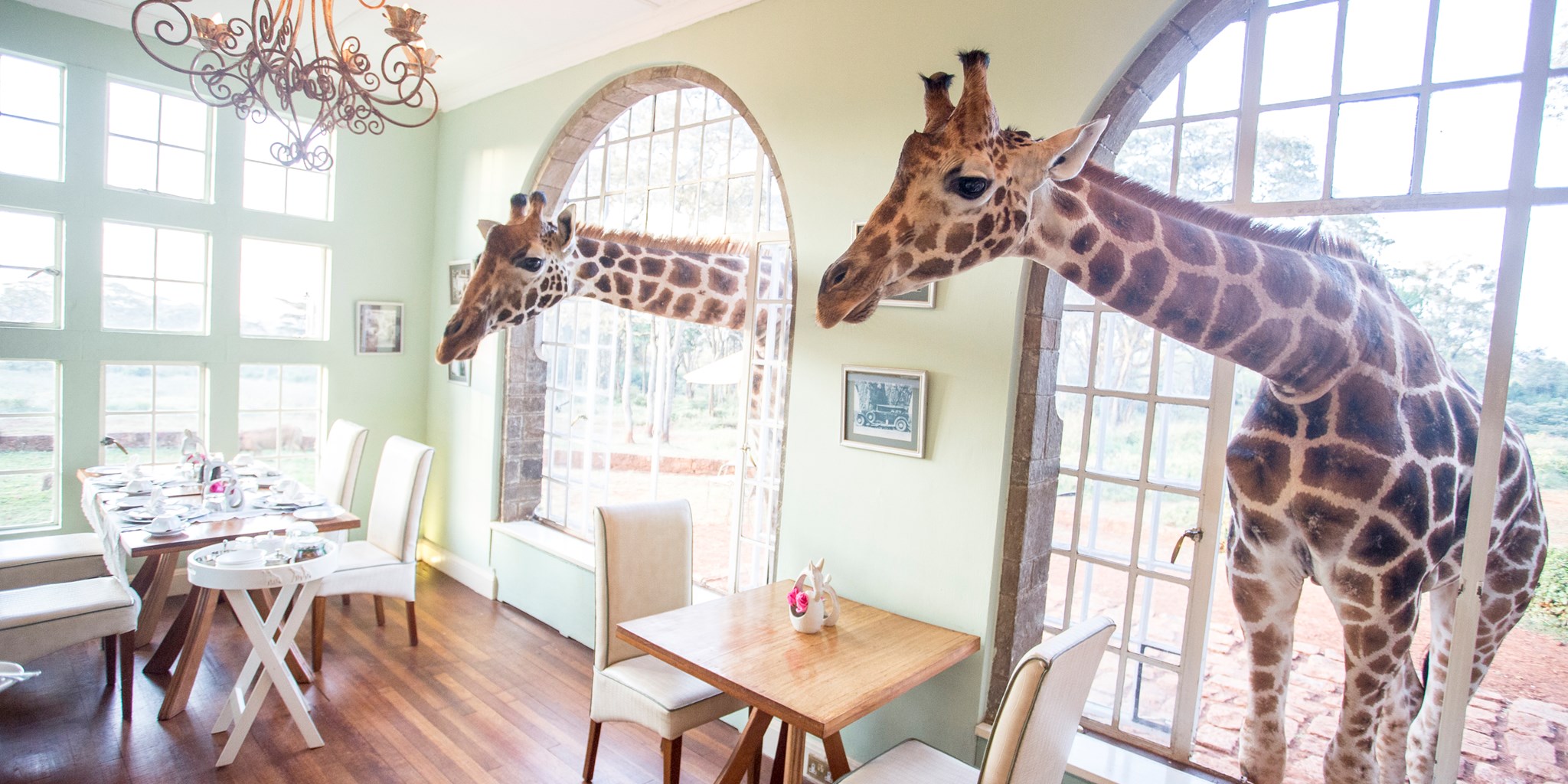 Giraffe Manor, Kenya
Chances are you've seen the instagram photos (who hasn't!?) but regardless of the popularity, Giraffe Manor still exceeds expectations and is definitely one of the top "Bucket list" hotels on our list! Be sure to plan your stay ahead of time, as this is one of the most notoriously difficult hotels to book around the world.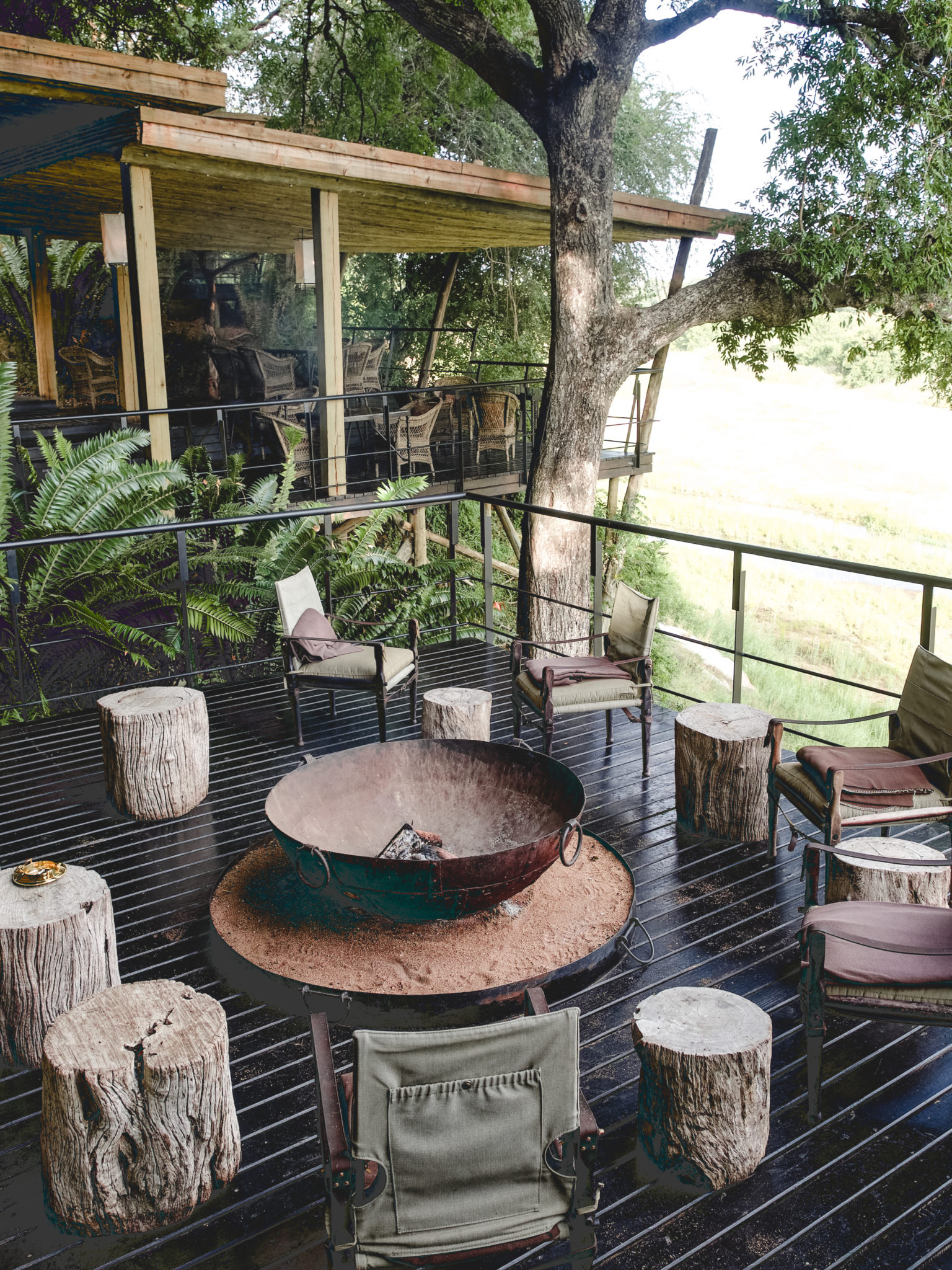 Singita Ebony, Kruger National Park
With a unique treehouse vibe that will leave you feeling like a big kid who has stepped inside the Tarzan film in no time, Singita Ebony is one of the most sought after lodges in all of South Africa. If you can chance a booking (it is often booked out in the high season) then be sure to stay at least three nights to take full advantage of all this all-inclusive lodge has to offer.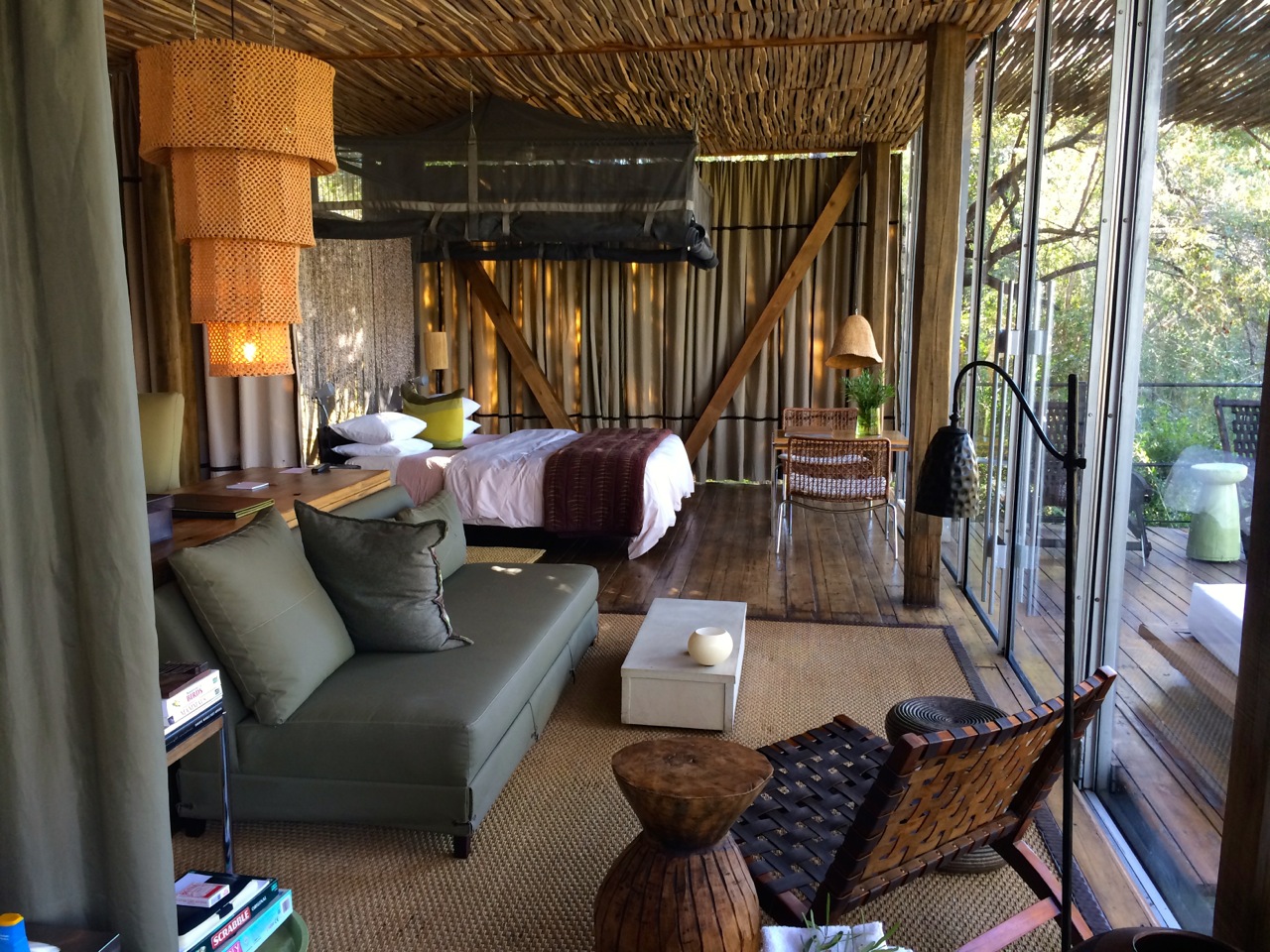 Singita Sweni, Kruger National Park
As one of the smallest lodges in the Singita collection, Singita Sweni is the perfect private oasis you thought you could only dream of. The treehouse style rooms overlook a river below that is often frequented with hippos and predators passing by.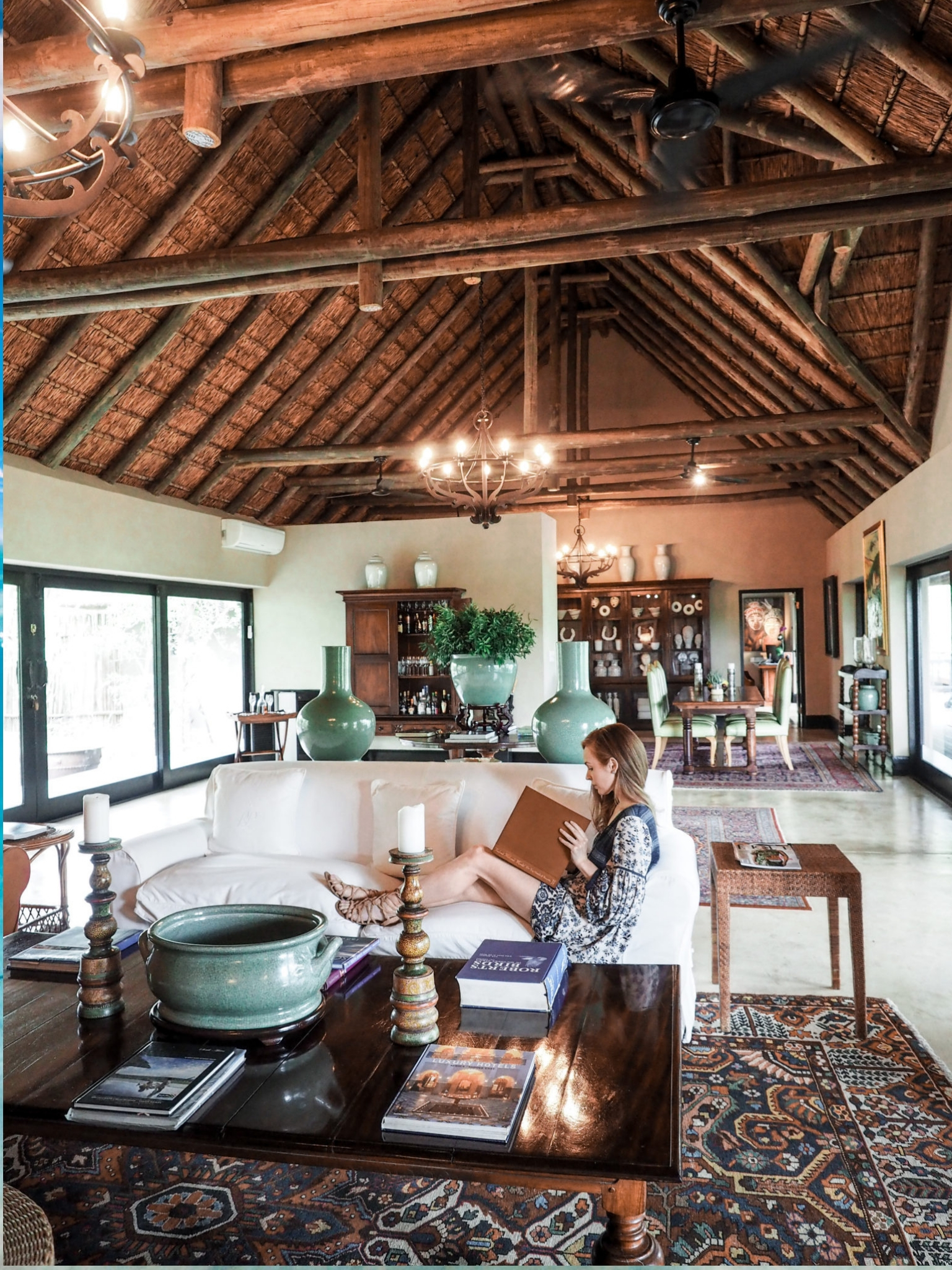 Royal Malewane, South Africa
As one of the oldest safari lodges in South Africa that welcomes back families year after year, Royal Malewane has a very long legacy that it continues to uphold with its regular clientele. Read this post to see more photos inside Royal Malewane and get the full experience on offer at this South African luxury lodge.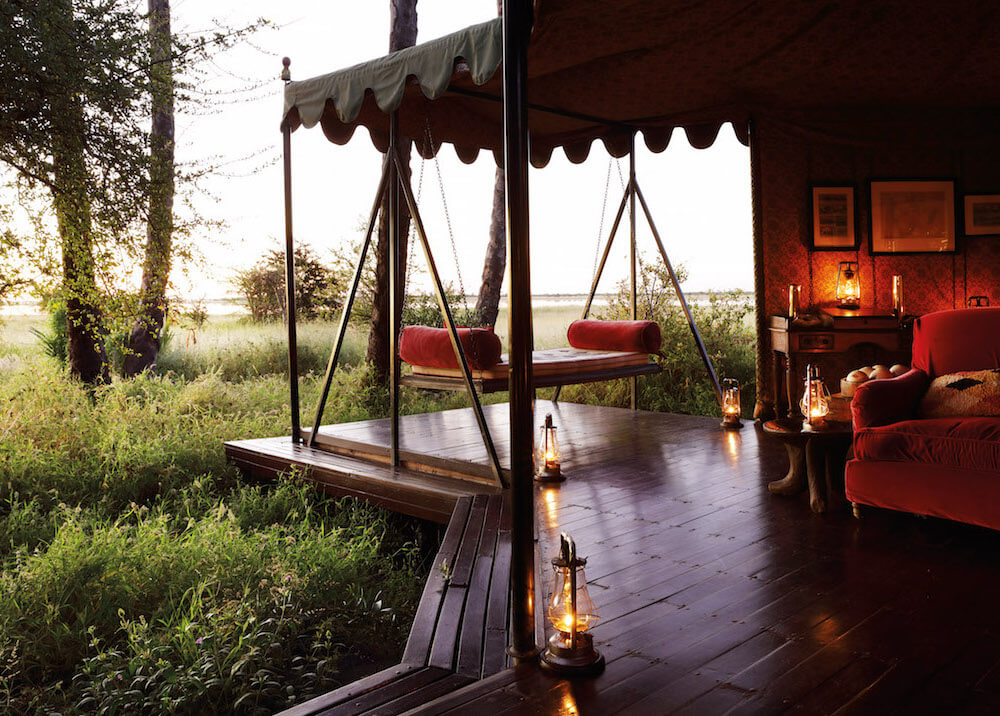 Jack's Camp, Kalahari, Botswana
A safari destination that has long been on my list of must visit camps and hopefully will wangle its way on to my 2019 itinerary is the incomparable Jack's Camp in the South of Botswana. This is the camp you should check yourself in to if you want to see meerkats up close, along with a huge range of wildlife in the atmospheric Kalahari desert.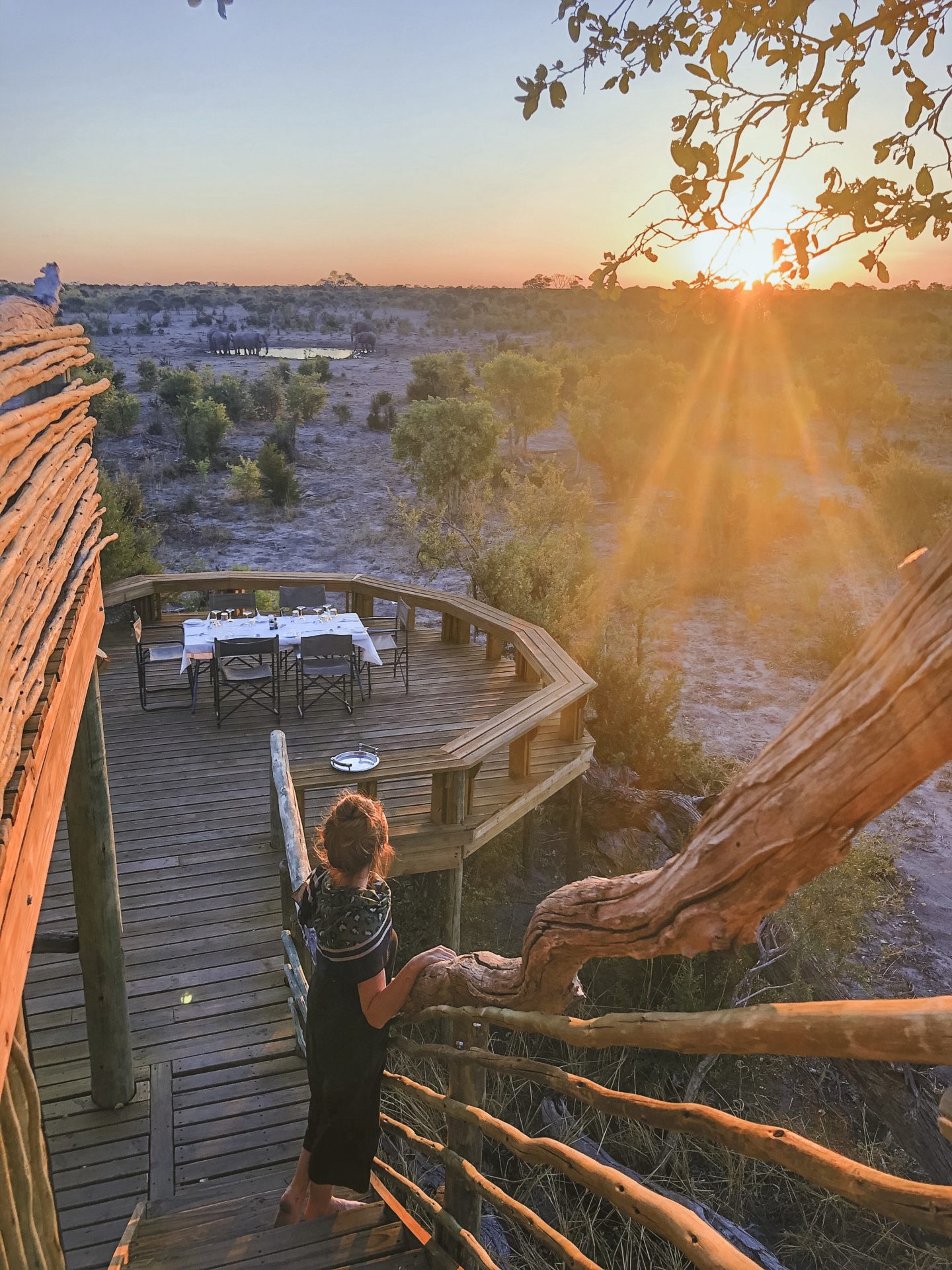 Skybeds, Botswana
If you see yourself totally immersed in the bushlands of Africa or perhaps you've heard the now infamous tale of Prince Harry and Meghan's magical second date in Botswana, then you'll have all your hopes and dreams of staying in the bush come true at Skybeds Botswana. As part of an add-on package for Natural Selection properties in the Okavango Delta, a night in the bush on top of a sky bed is as surreal as it sounds (and in some ways, as scary!) But once the fear settles and the realisation sets in that you're in safe hands, a night under the stars is the kind of story you'll talk about over the dinner table for years to come.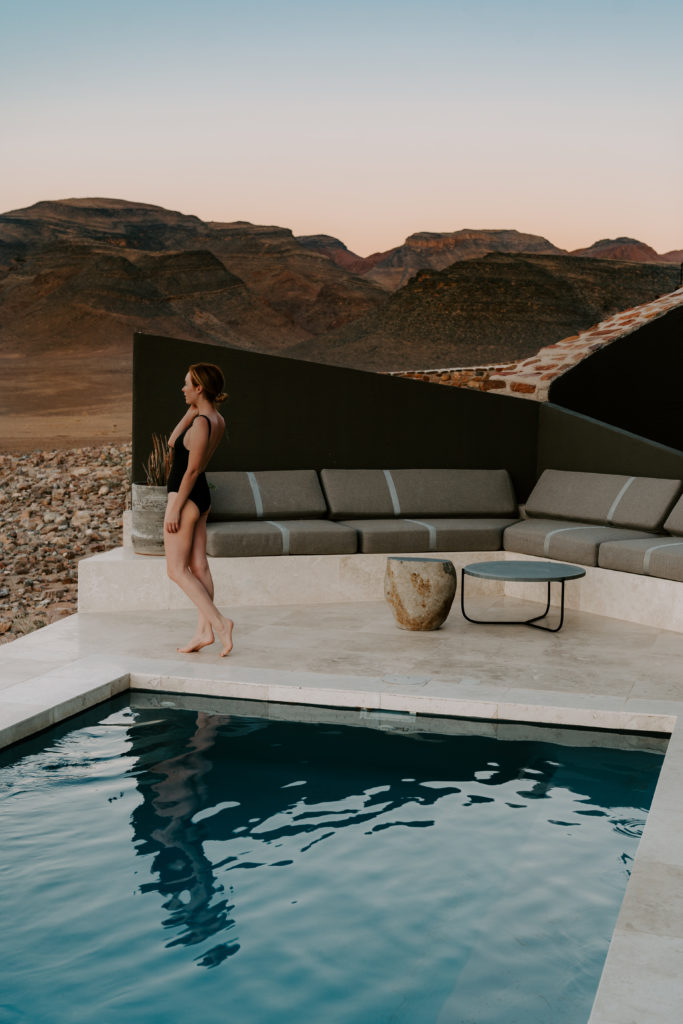 andBeyond Sossusvlei Desert Lodge
If you're looking for something out of the ordinary, book yourself a stay in the ethereal and surreal Namib Desert. And if only the best will do, andBeyond Sossusvlei Desert Lodge is the best of the best. This soulful lodge in the heart of the Sossusvlei Desert offers an all-inclusive experience, with accommodation, food, drinks and a range of activities with experienced guides. Although not the ordinary safari experience, this is certainly a once in a lifetime lodge you'll create memories to last a lifetime.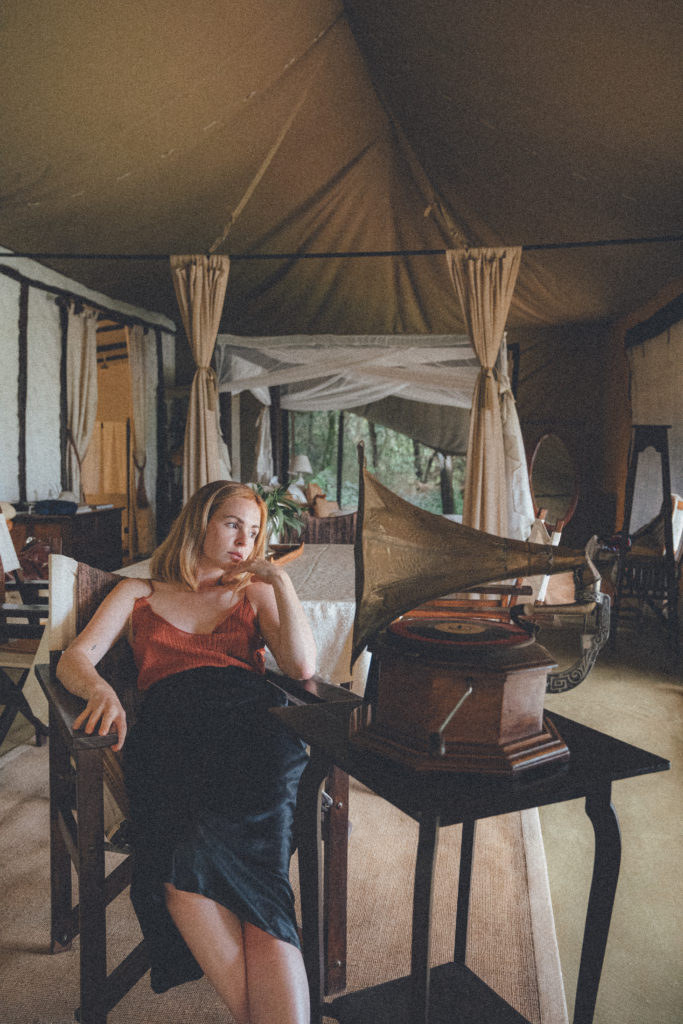 Cottar's Safari Camp, Kenya
With a focus on conservation in the Greater Mara, Cottar's Safari Camp is a World of Wanderlust favourite and also a favourite amongst celebrities. This vintage safari camp feels like stepping back in time, and no detail is overlooked! From the vintage tents to the antique details, this camp is a great way to feel the bygone era of safaris when they first swept across Africa.
Sasaab, Samburu, Kenya
Offering the ultimate safari experience in Samburu National Reserve, Sasaab is a part of the highly celebrated safari collection. With decadent tents and an outlook over the open plains, this camp is one of Kenya's most luxurious. Featuring Moorish architectural touches and Moroccan antiques, the camp feels other-worldly and is certainly one of our top picks for the best safari camps in 2022.
Angama Mara, Kenya
As one of Kenya's most celebrated safari lodges and one of Kenya's newest additions, Angama Mara is a top pick for travelers in search of modern luxury. Situated on top of a hill overlooking the Maasai Mara below, you can't beat this location for exclusivity and serenity overlooking the Mara.
Mahali Mzuri, Kenya
Mahali Mzuri is Sir Richard Branson's 12-tented luxury safari camp in the Kenyan Bush and having won the #1 position for the best hotel in the world in 2021, we're pretty certain you can't beat this camp for a safari in 2022! Offering refined permanent tents across the savannah, the service is just as polished and unforgettable.
Gibb's Farm, Tanzania
If you would prefer a safari camp that is more on the traditional side, Gibb's Farm in Tanzania is the epitome of classic safari luxury. This idyllic lodge is located on the outer rim of the Ngorongoro Crater, one of Tanzania's most sought after locations. A sanctuary for the senses, green thumbs will love spending time in the extensive gardens.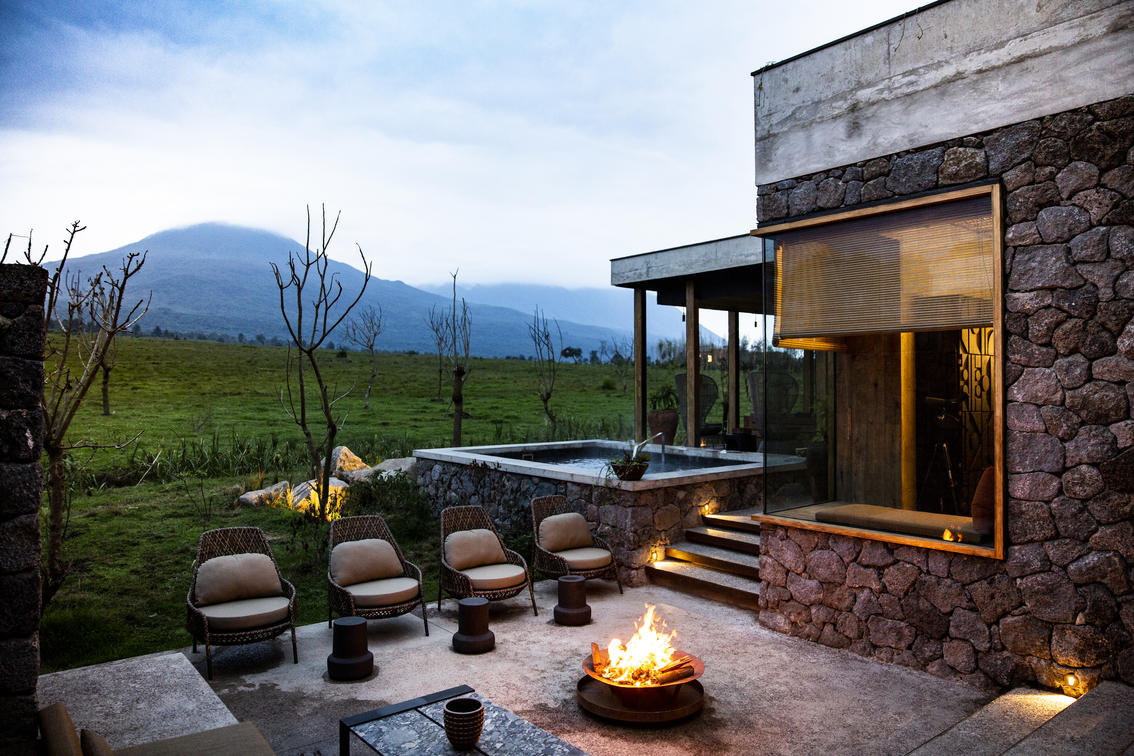 Singita Kataza, Rwanda
As far as safari camps go, many of the best camps are owned by tour operators who manage a number of camps. And in the luxury circuit, Singita is highly renowned as one of the most luxurious safari operators afross Africa. One of their newest camps, Singita Kataza, offers ultimate luxury in Rwanda. And if you're looking for a safari camp in 2022 to experience mountain gorillas in Rwanda, this is it!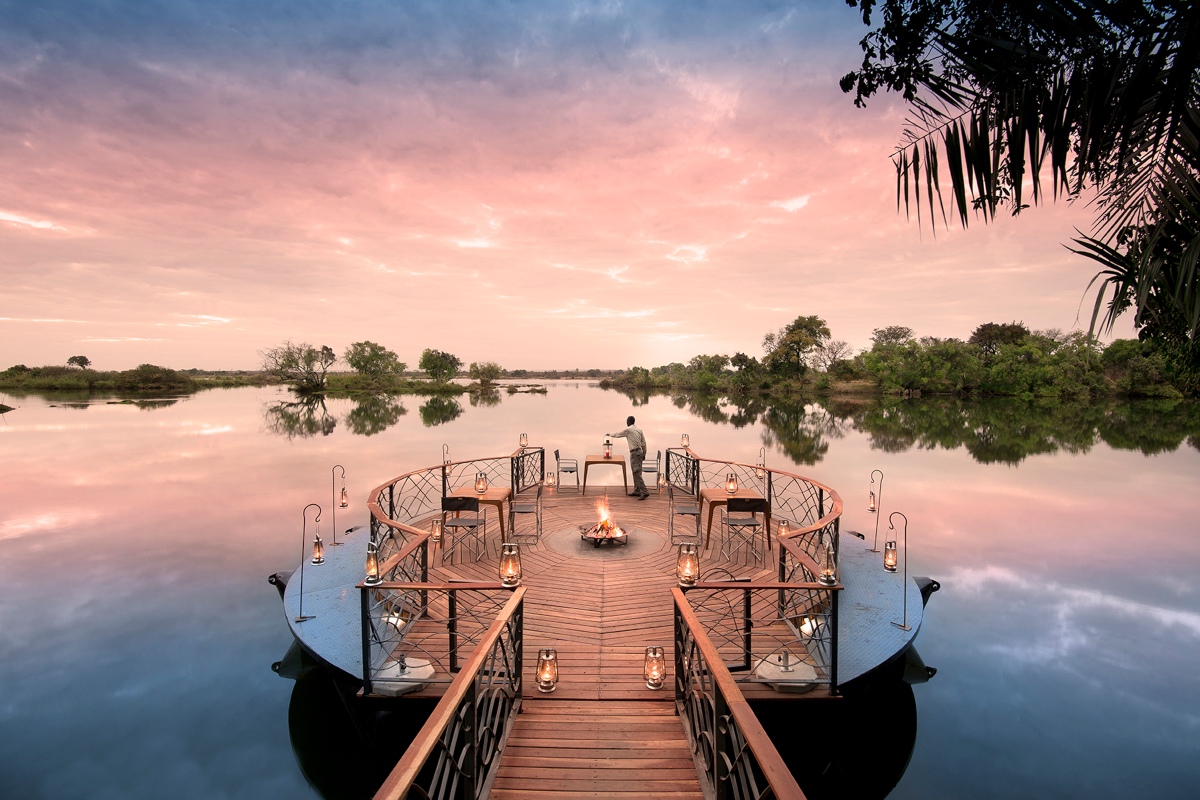 Thorntree River Lodge, Zambia
Zambia has its fair share of safari lodges to offer visitors, but if you ask us, Thorntree River Lodge is the cream of the crop! This beautiful and ethereal lodge sits quietly and serenely on a river, with just eight rooms making this one of the most exclusive lodges to check in to. Activities include a visit to Victoria Falls, village visits, safari and sunsets on the river.
andBeyond Ngorongoro Crater Lodge
Ngorongoro Crater is one of Tanzania's most sought after destinations. And if you find yourself making your way to the crater's rim, you can't beat andBeyond's Ngorongoro Crater Lodge. This luxury all-inclusive lodge is one of the most romantic and serene safari lodges you will ever encounter, so be sure to stay a few days to make the most of the serenity.
One&Only Nyungwe House Rwanda
If you're looking for ultimate luxury in Rwanda, One&Only offers the ultimate journey into Rwanda's rainforests and jungle terrain. Nyungwe House is set on a tea plantation, offering unreal landscapes to wake up to and feel the private serenity of Rwanda's rolling hills.
Sable Alley, Okavango Delta, Botswana
Last but not least, Sable Alley is one of the many lodges located in the heart of the Okavango Delta in Botswana. But what makes this lodge such a great choice in 2022 is the rustic appeal of the lodge, which truly makes you feel as if you're staying in the heart of the bush. This is also a great camp to base yourself if you fancy a night in the Skybeds Botswana, as it is part of the same group.
Safari Style
Follow the journey on Instagram