Many of you might remember a few years ago I opened a dessert restaurant. Yup, you read that correctly! A restaurant that only serves desserts, twelve hours of the day. I was inspired by my travels around the world, eating delicious pastries in Paris and beyond. Earlier this year we released our desserts around the world cookbook. As a celebration, I'm sharing one of our most popular recipes here. So here you have it: the best recipe for Belgian Waffles!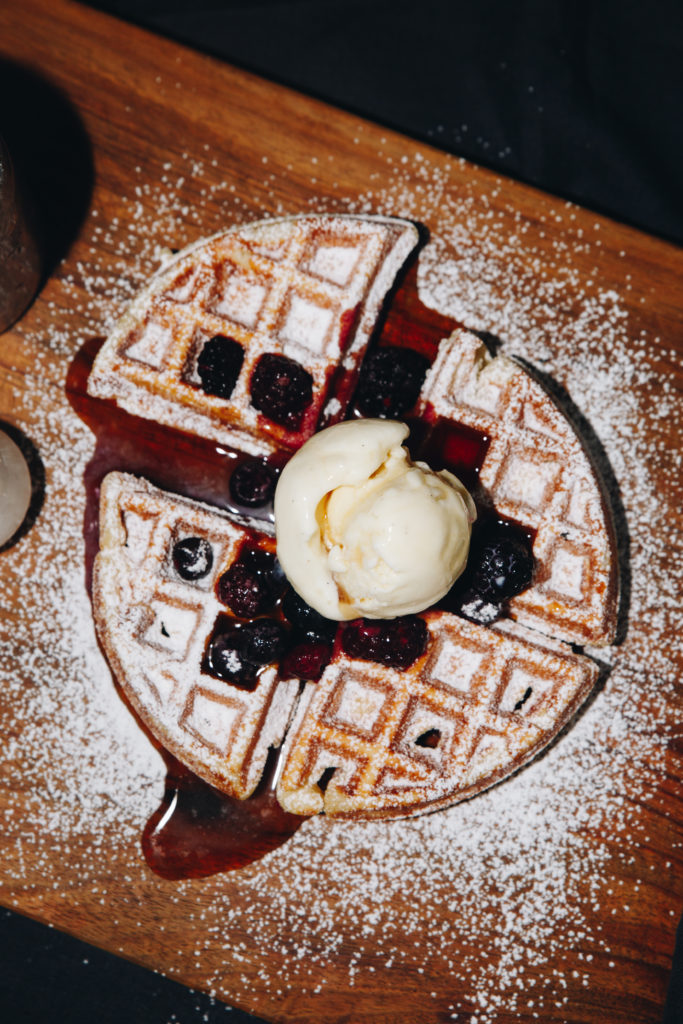 The best recipe for Belgian Waffles
Since I opened the dessert restaurant, there's been one menu item that has stayed a top seller week after week, for three years. It is none other than our Belgian Waffles.
When I opened Charlie's Dessert House back in 2016, I tried no fewer than twenty recipe adaptions to finally arrive at this waffle recipe. I wanted them to be perfect. What makes a perfect waffle for me is a crunchy exterior with a melt in your mouth centre. It isn't easy to achieve, but when you finally hit the jackpot, there is no going back. Our recipe has remained unchanged for more than three years.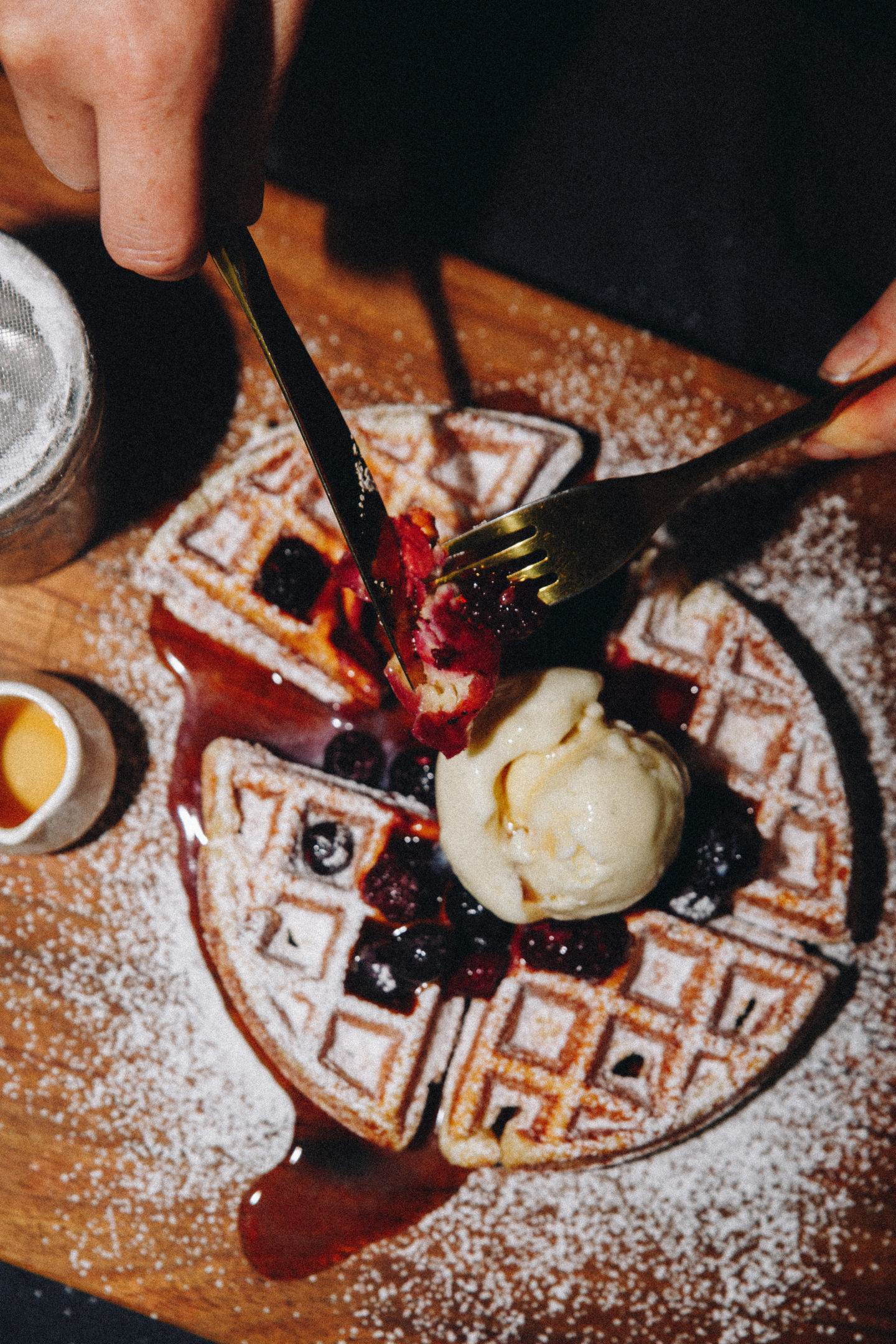 If you love desserts as much as I do, I would love you to support us by purchasing The Sweet Escape cookbook. It was a labour of love to create over three and a half years, which I'm so excited to finally share with you all.
The recipe book features twenty of our best recipes, from basics like salted caramel sauce through to more difficult pastries like macarons. Each recipe has some unbeatable tips and step-by-step guides to help you create pastry perfection.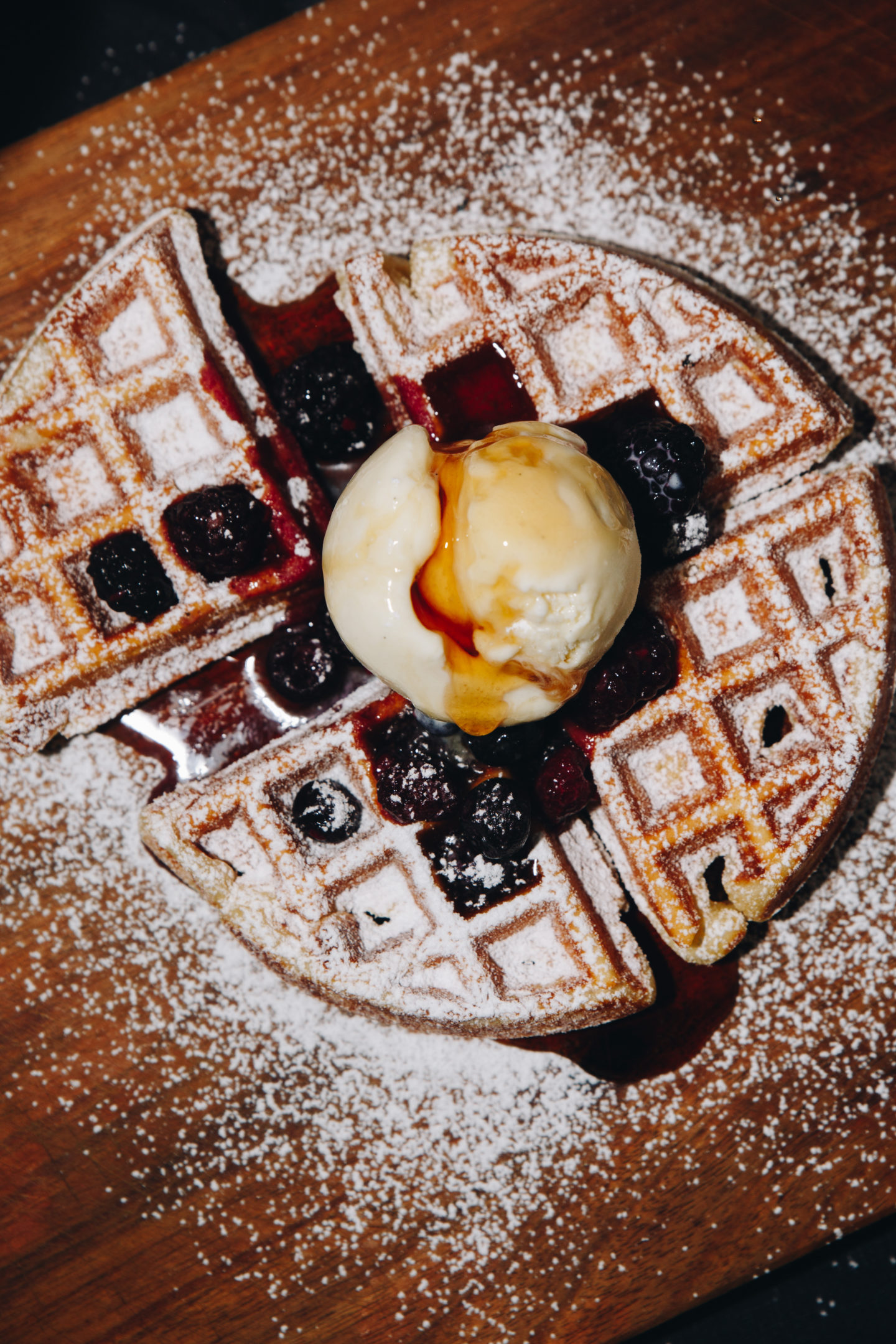 Belgian Waffles Recipe
Ready in twenty minutes
Ingredients
2 cups all-purpose flour
1/4 cup sugar
1 tablespoon baking powder 1 teaspoon salt
1 1/2 cups milk
1/4 cup vegetable oil
2 eggs
Method
1. Place wet ingredients in a mix master and beat on lowest setting.
2. Slowly add dry ingredients while mixing on low until everything is in the bowl.
3. Place batter in a waffle machine and cook as per instructions of your machine.
4. Top with berries, ice cream and maple syrup for a classic breakfast waffle.