When I opened my dessert restaurant a little more than three years ago, there was one recipe I knew just had to be on the menu. It was years earlier when travelling throughout England that I discovered the classic Banoffee Pie. With a biscuity base, creamy toffee centre, a banoffee pie is lusciously topped with cream and banana. So to celebrate the launch of our Sweet Escape Cook Book, I'm sharing my best recipe for English Banoffee Pie.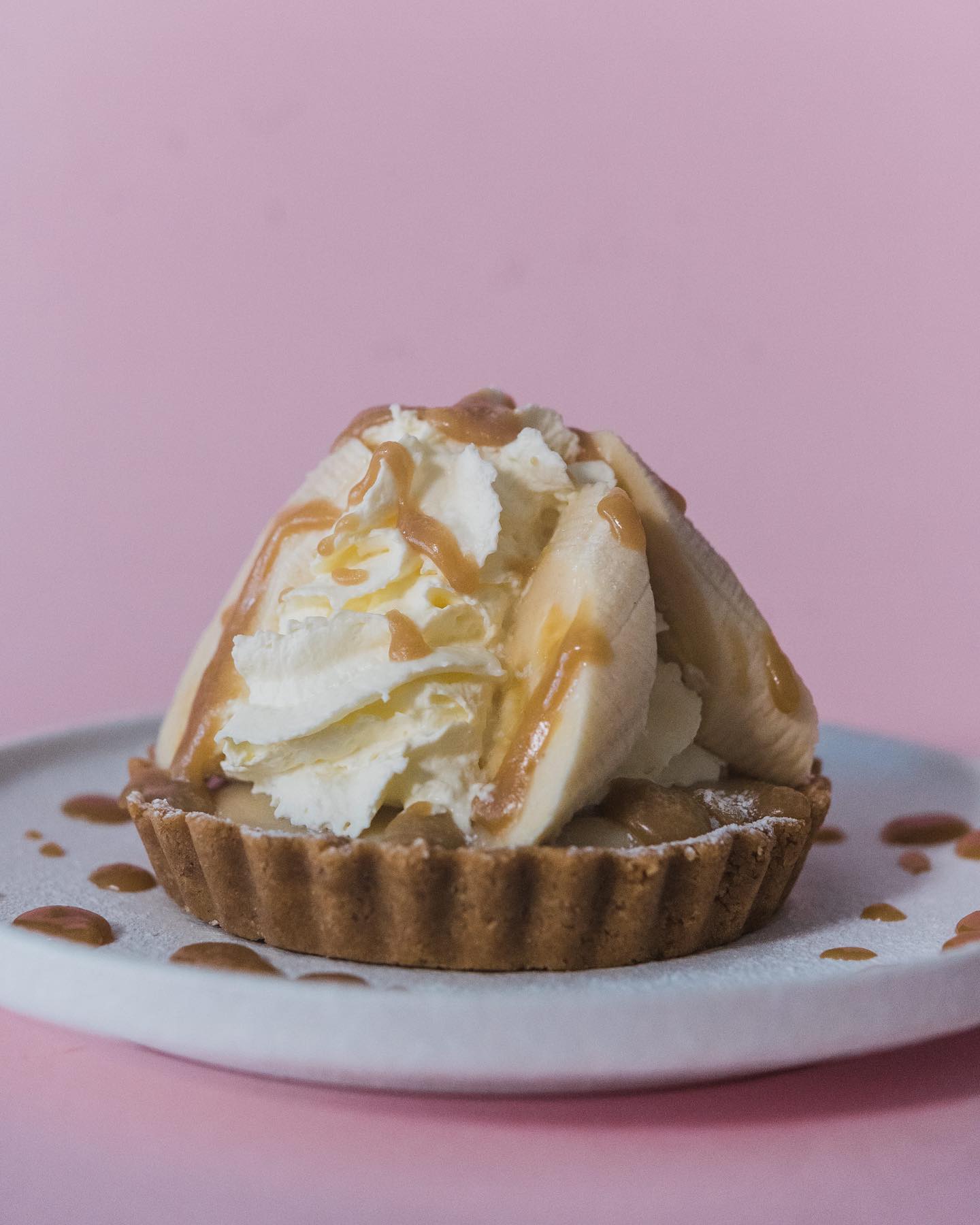 The Best Banoffee Pie Recipe
I can't remember a time I have ever chosen something else off the dessert menu. Whenever a banoffee pie is listed as a dessert, it is an immediate "yes" from me. There's just something so tempting about a delicious gooey caramel centre, the buttery biscuit base and the addition of bananas and cream. That's just not a combination I can pass up!
When I opened the dessert restaurant a few years ago, I knew I wanted banoffee pie on the menu. As it is a very sweet dessert reserved for the sweetest of tooths, I wasn't sure if it would sell. Spoiler alert: it did! It quickly became one of our best sellers and has remained one ever since. It is one of the few menu items we have never taken off (in over three years), so that should tell you something! Below is my recipe for banoffee pie, that keeps customers coming back week after week.
Ingredients
225g Digestive Biscuits
75g Butter
1 Can Condensed Milk
100g Brown Sugar
100g Butter
Method
1. Place the digestive biscuits into a food processor and blend until it reaches a sandy consistency.
2. Melt butter in the microwave and add crushed biscuits together in a bowl. Mix together until fully combined.
3. Grease tart pans and mould in biscuit crumb base. Refrigerate for a minimum of two hours.
4. Meanwhile for the filling, melt butter and sugar in a saucepan over medium heat while stirring continually. Once the sugar has completely dissolved, add condensed milk and bring to the boil. Be sure to stir constantly to prevent the toffee from burning or sticking to the base of the pan. Boil for one minute until you have a thick caramel.
5. Remove base from tart pan and place on baking tray. Once cooled, spread filling evenly in the biscuit bases & refrigerate for at least one hour.
6. When ready to serve, top with cream and sliced banana.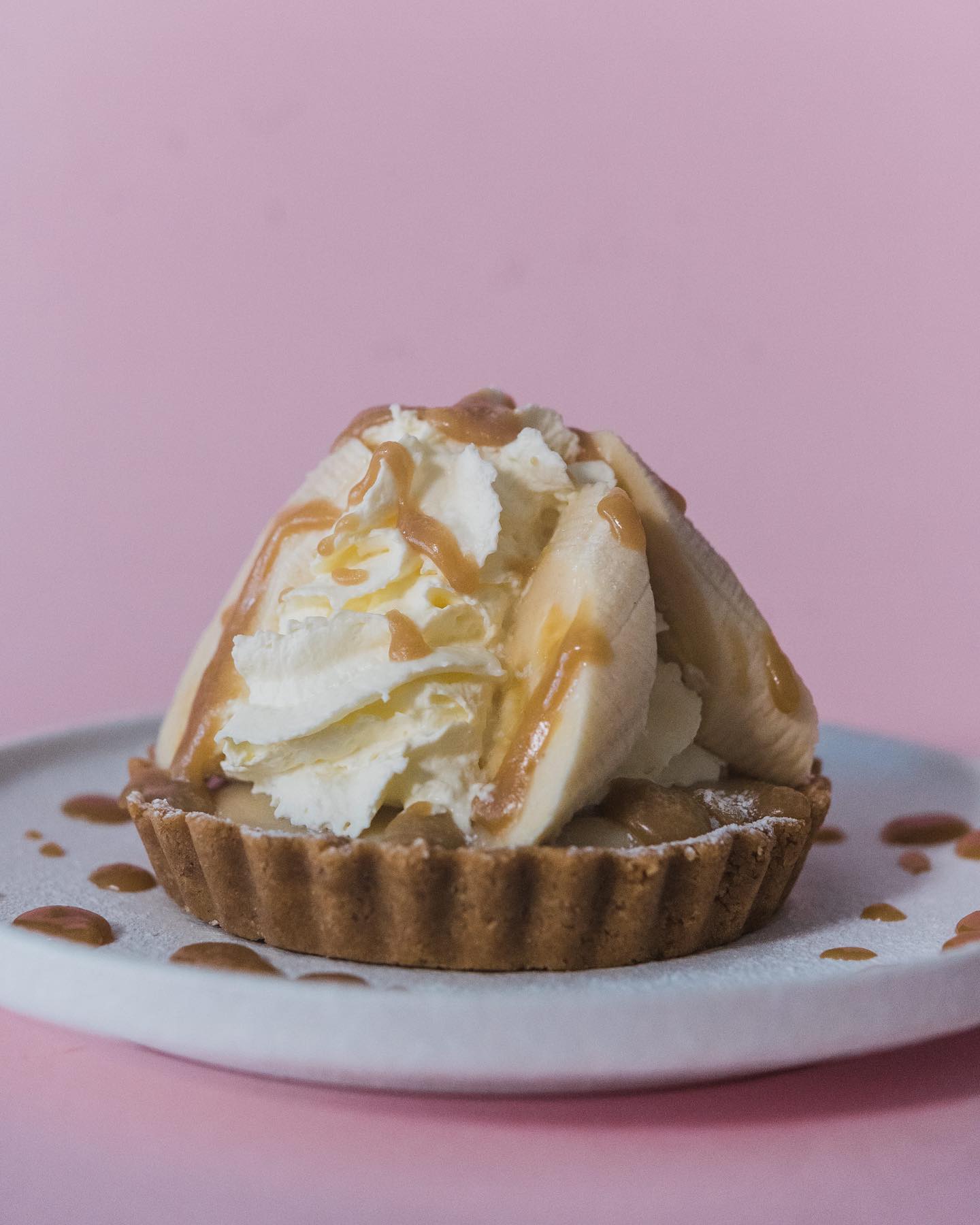 Top tips:
You can store a banoffee pie for up to a week in the fridge before it is topped with cream and bananas. Be sure to store in an airtight container.
You can also freeze banoffee pies before they are creamed and topped with bananas, for up to one month. Be sure to store in an airtight container.