If there's one thing Singapore does better than any other Asian city, its food! Whilst in Singapore I made a conscious effort of checking out (and rolling out of) the best restaurants in Singapore. If I could say just one thing about the whole experience it would be WOW. There were so many fantastic experiences that I had to write a post dedicated to my favourite restaurants in Singapore…. and here they are!

The BEST Restaurants in Singapore (and other eats)
$1.20 SGD Icecream
Lets kick things off where they should always start and finish – with dessert. Yep, life is short… so take dessert first! You'll find "one dollar" ice cream everywhere in Singapore – but nowhere more in abundance than in China Town. Its pretty simple: an icecream sandwiched between two wafers. However in the hot Singapore heat this little treat can go a long way and suddenly taste like it was sent directly from the heavens above! Although this is a far cry from a typical restaurant, it simply must make the list (and take its' rightful place as #1) due to its simplicity, affordability… and hey, it's ice cream.

2am dessert bar
When I asked my followers on instagram where I should go whilst in Singapore, a few suggested the highly popular 2am dessert bar. You had me at "Dessert". So I went and checked it out, and I certainly didn't leave disappointed. I'd definitely recommend the Purple Dessert (that's the actual name), but there isn't a thing on the entire menu I would have said no to. Lots of fun and a great evening haunt!
Halia
I was pleasantly surprised when I made a quick lunch visit to Halia inside the Singapore Botanic Gardens. The restaurant was packed, which is usually a good sign. But what surprised me at Halia ('ginger' in Malaysian) was the abundance of flavour and the grasp the chef clearly had on the concept of balance. Each dish I tried was exceptionally well-balanced, all the while washed down with a to-die-for mocktail (ginger jive – ice blend of fresh ginger, fruit punch, orange and honey). I'd definitely recommend the tower of silken tofu tempura for the vegetarians – you won't be disappointed!
Mars Bar
****Mars Bar has now permanently closed.
Quirky with a capital Q. This place is oodles of fun. Set inside The Duxton Hotel, the Mars Bar menu is just the right amount of whacky. "Why is there a toasted nutella sandwich served with my drink?" I asked the bar owner. "Because toasted nutella sandwiches taste good". Good answer. And damn good cocktails!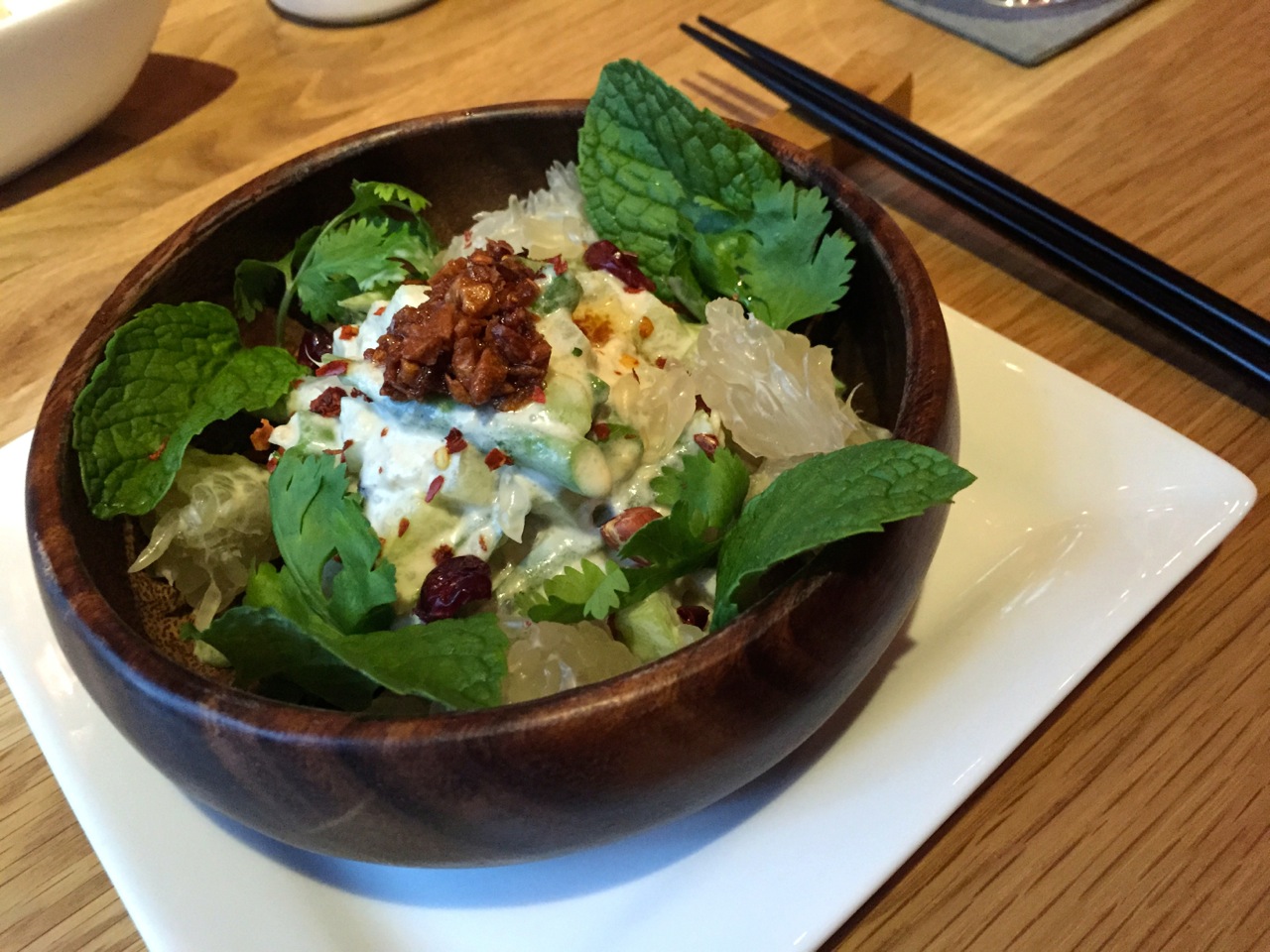 Wild Rocket
This was perhaps my favourite dining experience in Singapore. Nothing was as stand-out as the food. Oh, the food! Singapore has oodles of dinging options that will knock you off your feet, but if Wild Rocket is good enough for the President of Singapore, its good enough for me! And the best bit? It was so incredibly affordable! A mere $72 SGD for a four-course meal that was out-of-this-world!
40 Hands
I have to throw an expat establishment into the mix, because the expat community is now such a big part of Singapore that it can't go without mentioning. Plus, I absolutely adore this café! Its super affordable (under $20 SGD with a drink) and has some of the best coffee you'll find in SG (yes, it tastes just like Melbourne coffee).
PS Café
Just take a look around the clientele and buzzing atmosphere and you'll soon realise this is where Singapore's in-crowd hang out. Lots of socialites and expats but all the more important, some seriously great eats! Don't skip dessert.
Hawkers Centres
If there's just one eatery you cannot miss whilst in Singapore, it's a traditional Hawkers' Centre. Its kind of like a contained street food market that is way cleaner, way too organised, but absolutely not to be missed. Be sure to try as many local dishes as you can carry back to your table — the cuisine will surprise you! If you visit in the mornings, don't miss out of the half-boiled eggs with soy sauce (of which you slurp from the plate). There are plenty of Hawker's Centres around Singapore, but I'd highly recommend a visit to Tiong Bahru.
World of Wanderlust was a guest of the Singapore Tourism Board. My opinion is as always my own and based on my personal experience!