It is no secret that Tahiti is one of the most romantic destinations around the world. With crystal blue lagoons perfect for snorkelling, dramatic mountainous landscapes to explore and some of the best French cuisine you will find outside of France itself, there are many more than 21 things you must do in Tahiti, but these are the crème de la crème!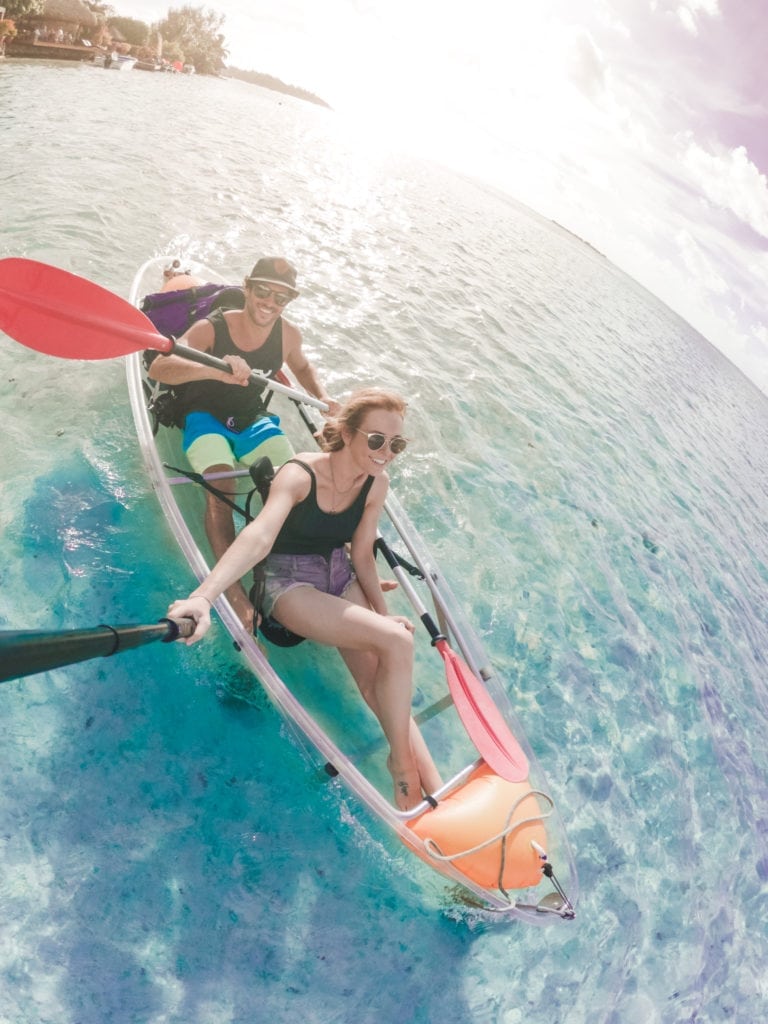 1. Explore the Lagoons in a Glass Kayak
Tahiti is renowned for having some of the world's best opportunities to experience marine wildlife, many of which are to be found in the shallow lagoons surrounding the islands of Tahiti. One of the most unique things to do in Tahiti is to hop on board a glass kayak and discover this from above water, with a clear view down below.
Try it: Lagoon Explorer Moorea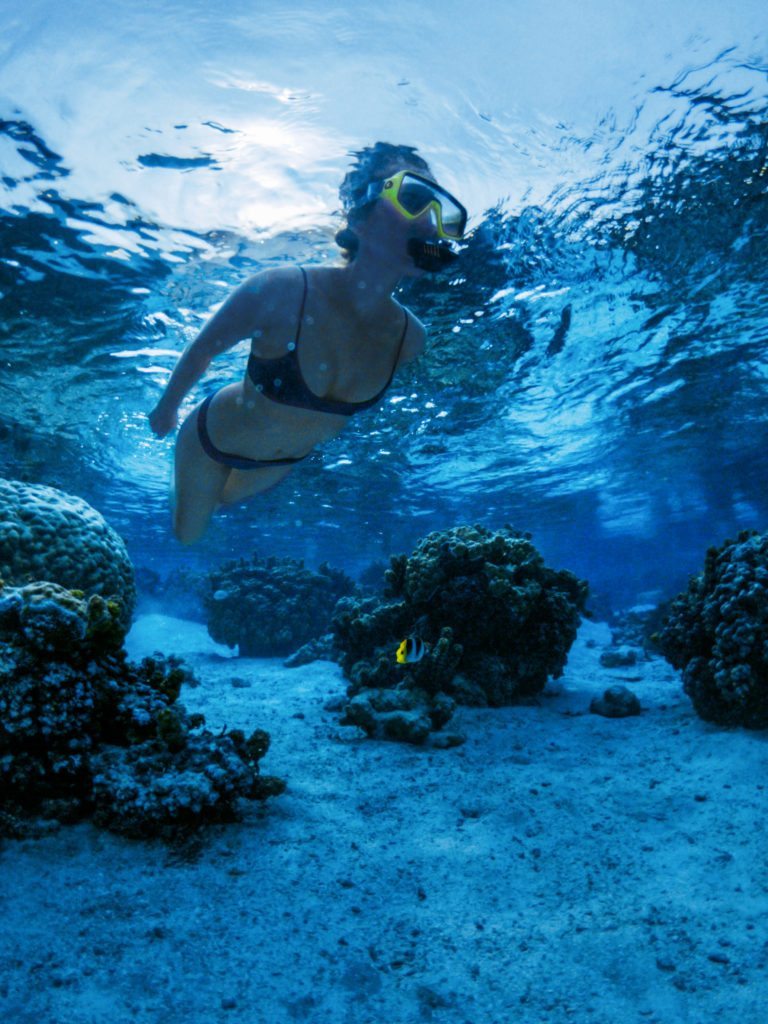 2. Snorkel in a Coral Garden
After my first few snorkelling experiences in the likes of Australia, Fiji and the Maldives, I was sure these experiences could not be beat. However the coral garden at Le Taha'a Island Resort is an experience unlike any other, where you float down a current through an incredible coral garden filled with tropical fish of every colour you can imagine.
Try it: Coral Garden at Le Taha'a Island Resort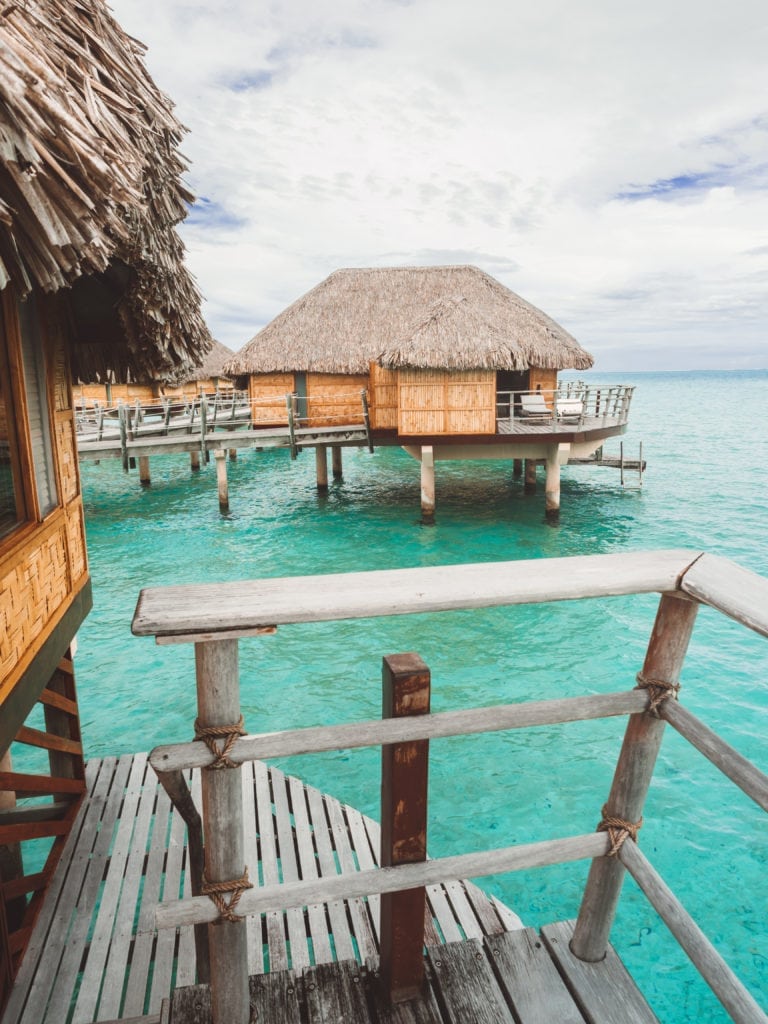 3. Stay in an overwater bungalow
One of Tahiti's biggest draw cards and most iconic experiences is to check in to an overwater bungalow and enjoy the opportunity to wake up each morning and have the ocean right outside your window, inviting you in. Although Bora Bora is the most famous overwater bungalow destination, there are bungalow to be found throughout Tahiti's islands, so you'll be spoiled for choice!
Stay: Le Taha'a Island Resort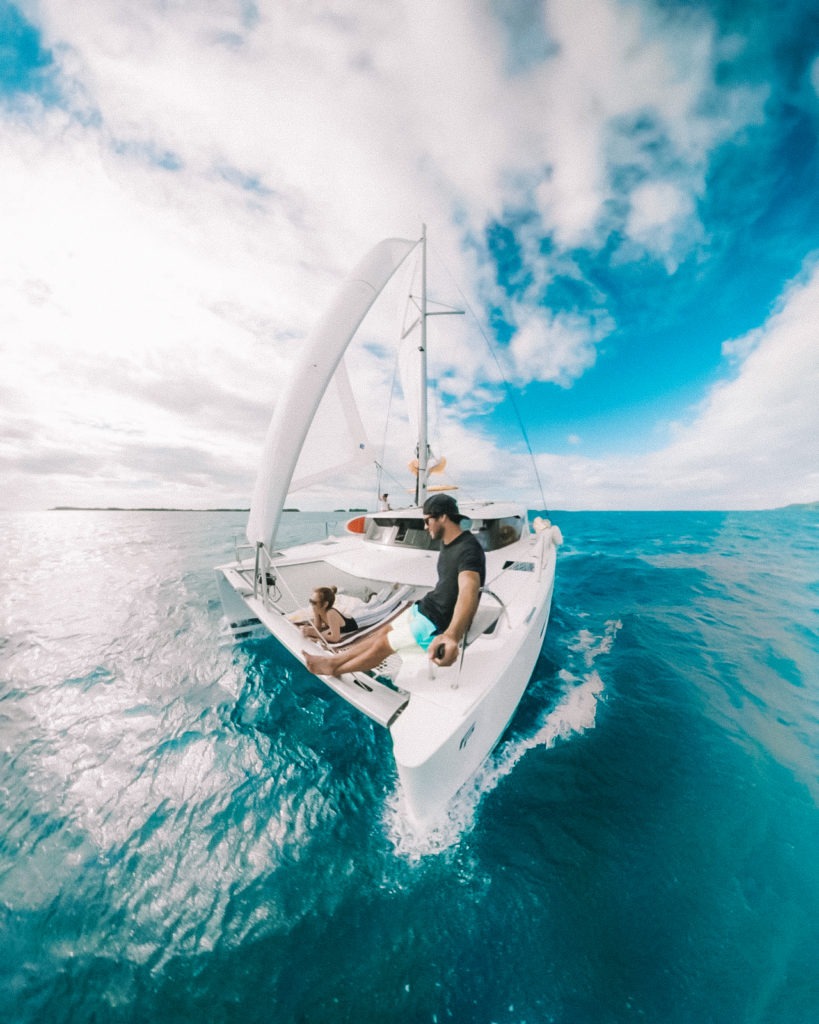 4. Sail Away on a Catamaran
If you're looking for something more exclusive and private, or want to join a group of friends on an island-hopping adventure, chartering a yacht is as classic as it gets to experience and explore the islands of Tahiti at great length. While we only had one day to sail, I'd recommend at least 6-10 days on board a yacht to sail between your choice of islands and experience Tahiti from the sea.
Book: Tahiti Yacht Charter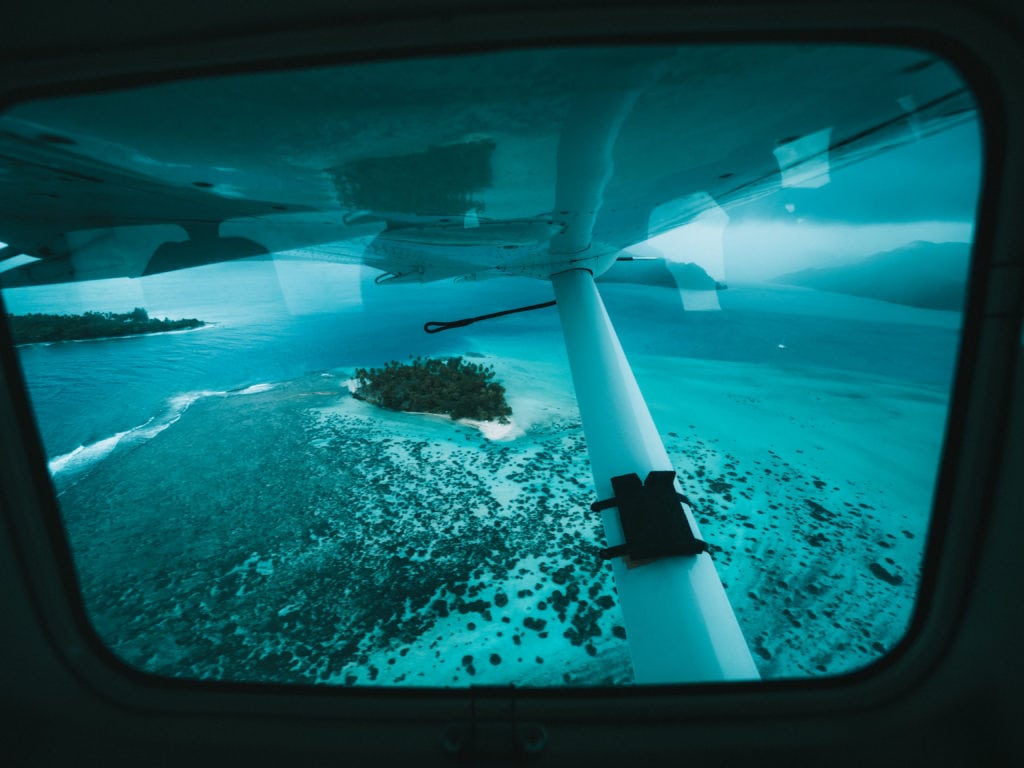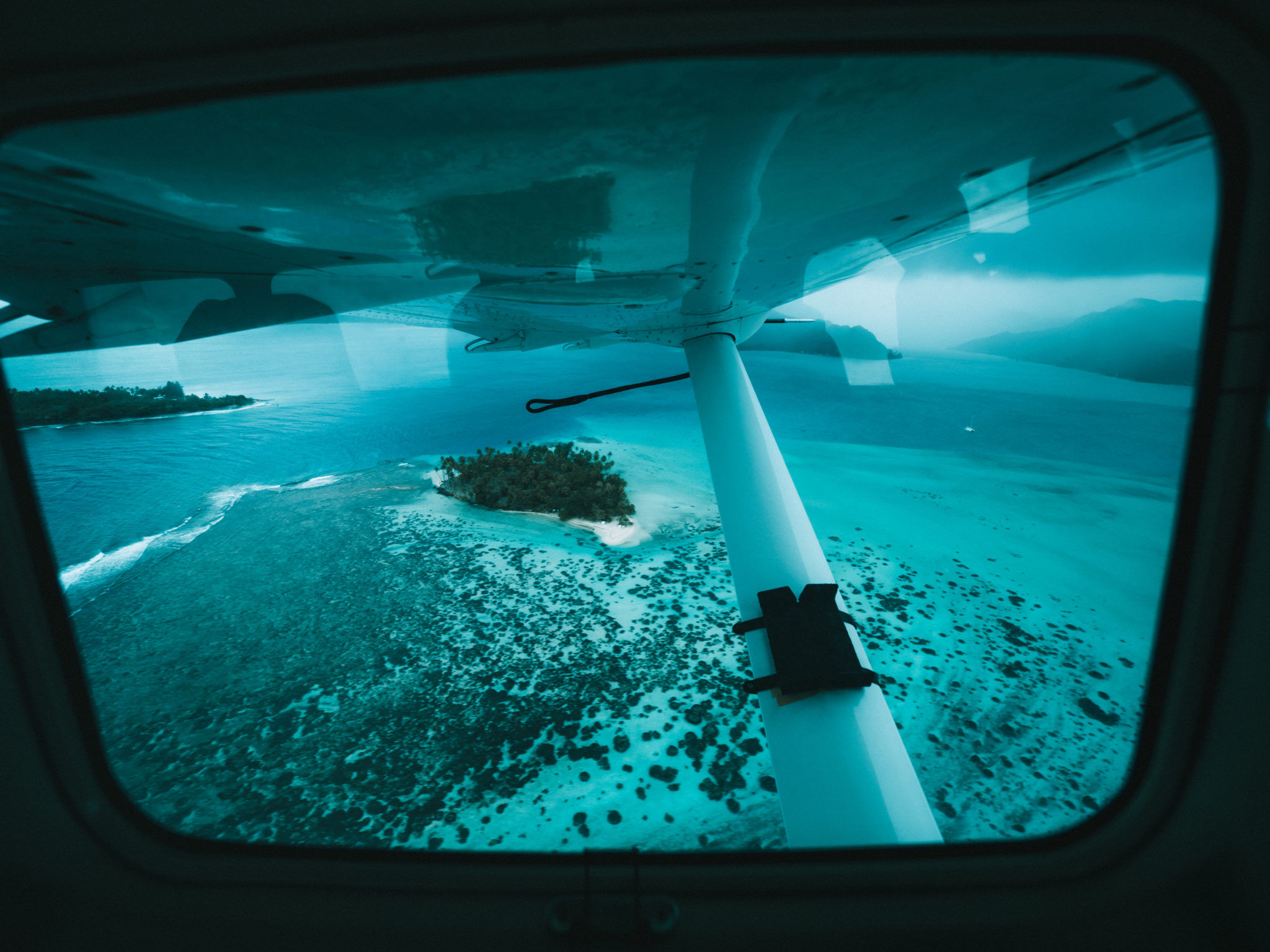 5. See Tahiti from Above on a Chartered Seaplane
One of the best ways to gain scope for the area surrounding you is to gain a birds-eye view, and there is no better way to do so in Tahiti than to board a seaplane and see the islands from above! Flights will pick you up from your resort and tour the area, giving a much wider scope for the area surrounding you and allowing you to gain a unique perspective.
Book: Tahiti Air Charter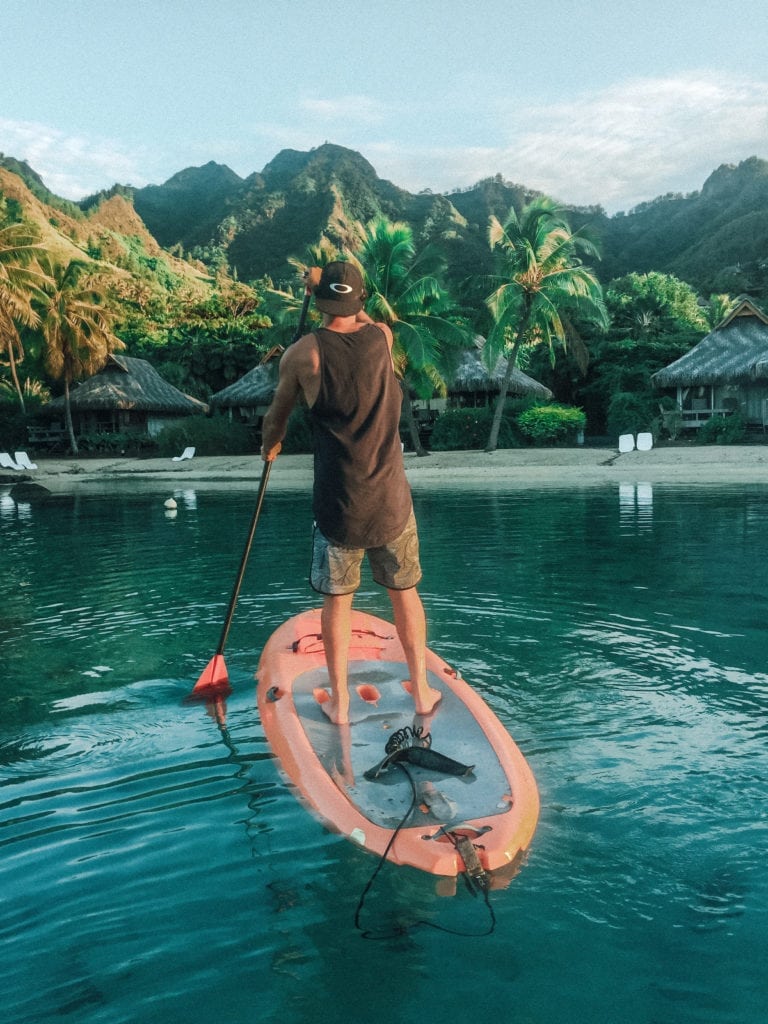 6. Stand Up Paddle Board
Although there are many out there experiences to be had in Tahiti (skydiving, chartered yachts and seaplanes to name a few), some of our favourite activities were the simplest, such as renting a stand up paddle board from the resort and paddling around the parameter of the resort for a new perspective.
Try it: Intercontinental Mo'orea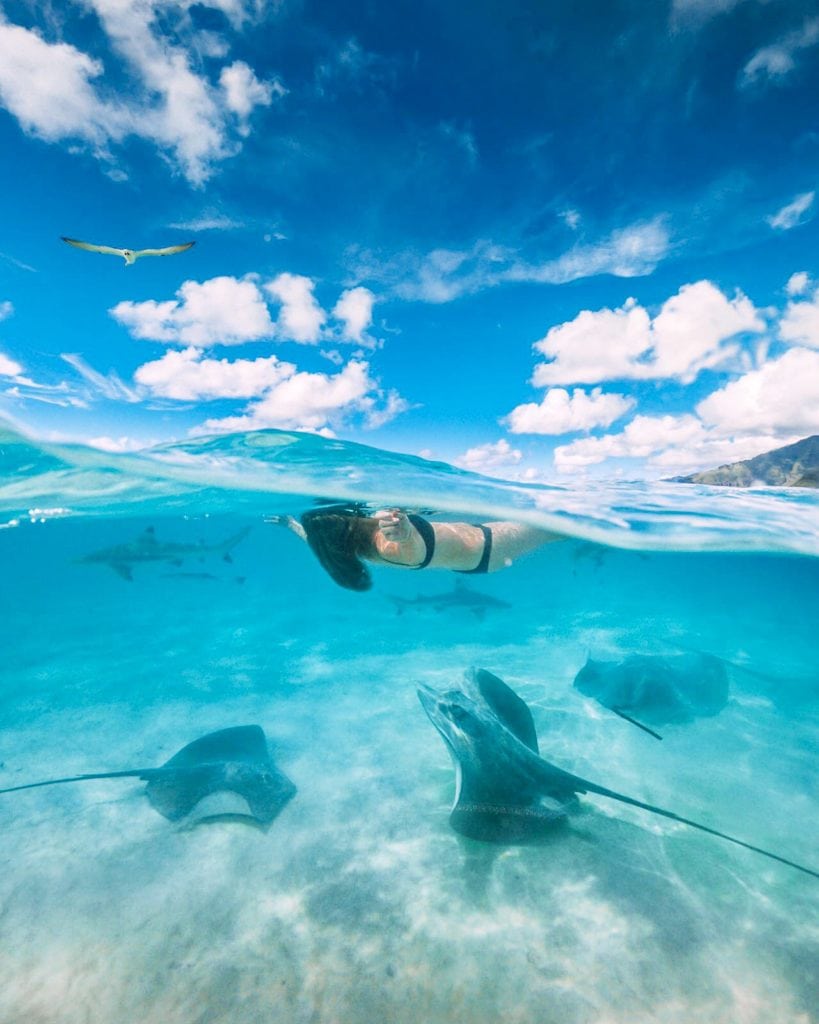 7. Encounter Sharks and Rays
I was a little nervous (to say the very least) to jump in the water with so many sharks and rays surrounding our boat, but having booked a "sharks and rays encounter", I should have expected no less! These beautiful creatures are so often misunderstood as being dangerous, however with plenty of food nearby, there were little to no (I'd like to think no) chances of being bitten. This was one of my favourite marine wildlife encounters and especially so because of it being in the wild, where these beauties belong!
Tour with: Te Moana Tours (Private and Group Tours in Mo'orea)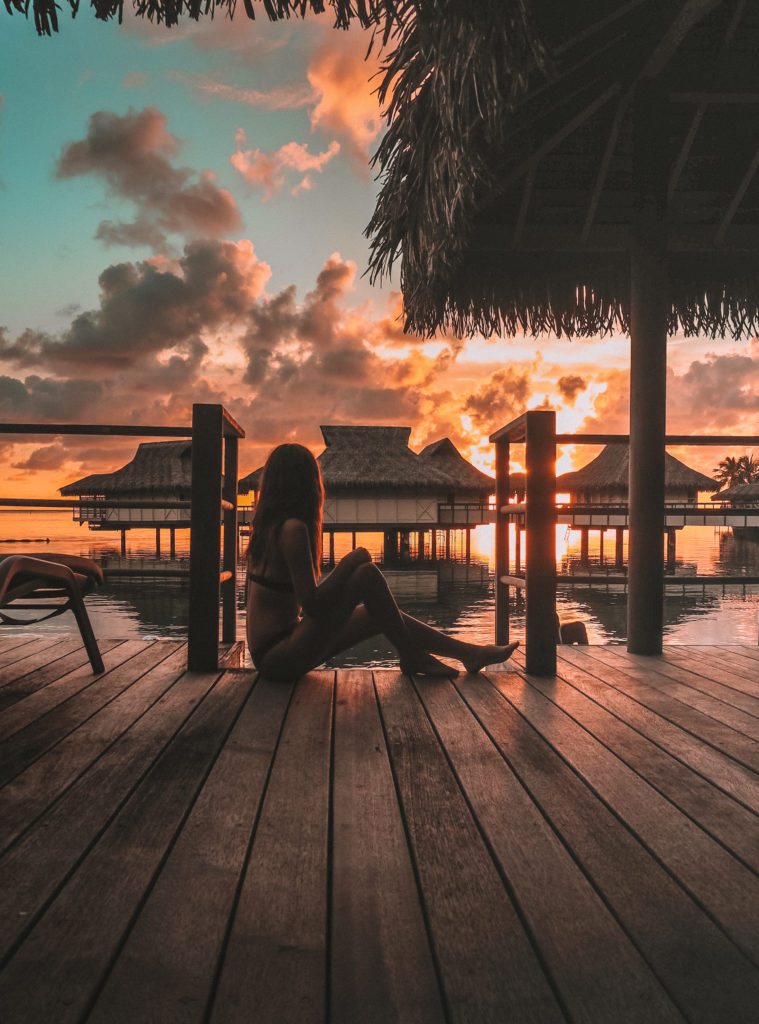 8. Catch the Sunrise over the Pacific Ocean
Before coming to Tahiti I had high expectations for beautifully lit sunsets, where the sky would come to life and dance in shades of reds, yellows, and oranges. Little did I know the sunrises were just as spectacular and for our trip, even more so!
Stay: Intercontinental Mo'orea Overwater Bungalow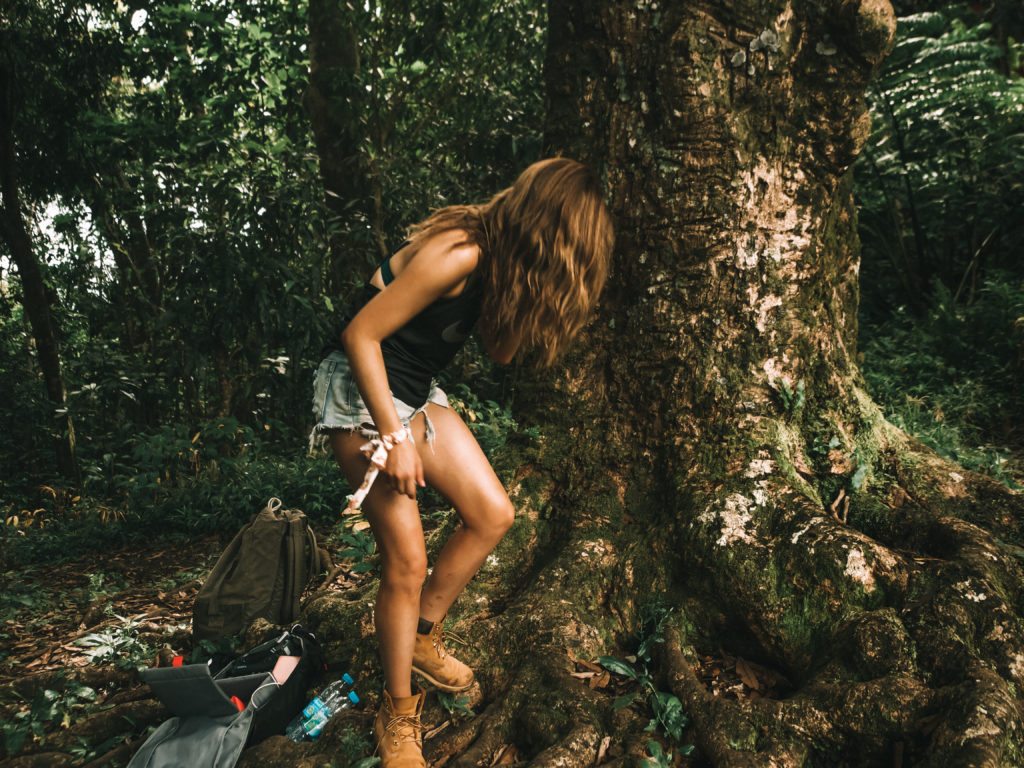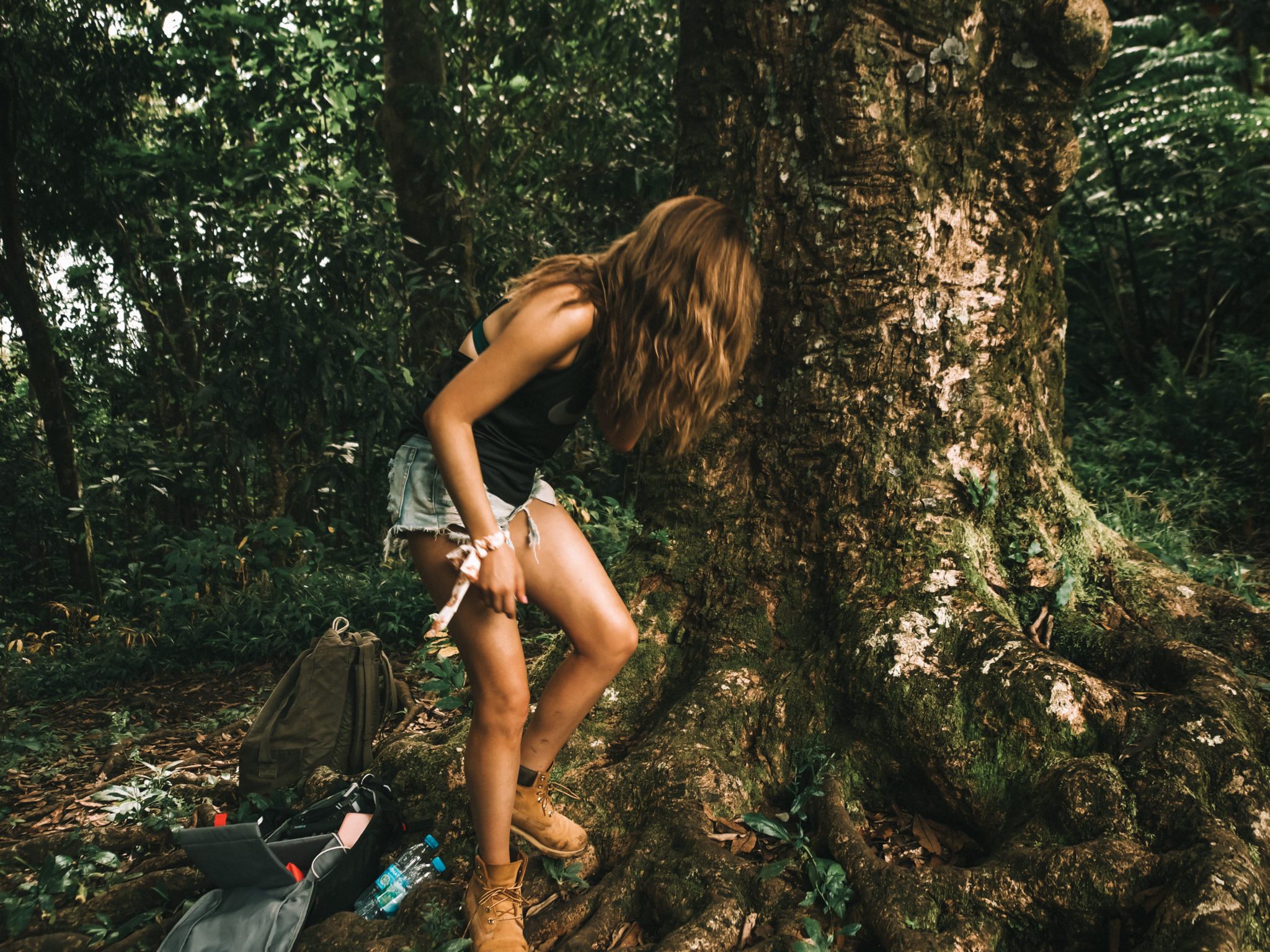 9. Hike Mount Aorai
My bucket list item for Tahiti was to hike to the summit of the incredible Mount Aorai. Unfortunately the weather had other ideas for me (much less extreme ideas), so a hike to the summit was out of the question for our time in Papeete. However is hiking is your thing, this would have to be one of the most iconic climbs in the South Pacific!
Try it: Mount Aorai Hike, Papeete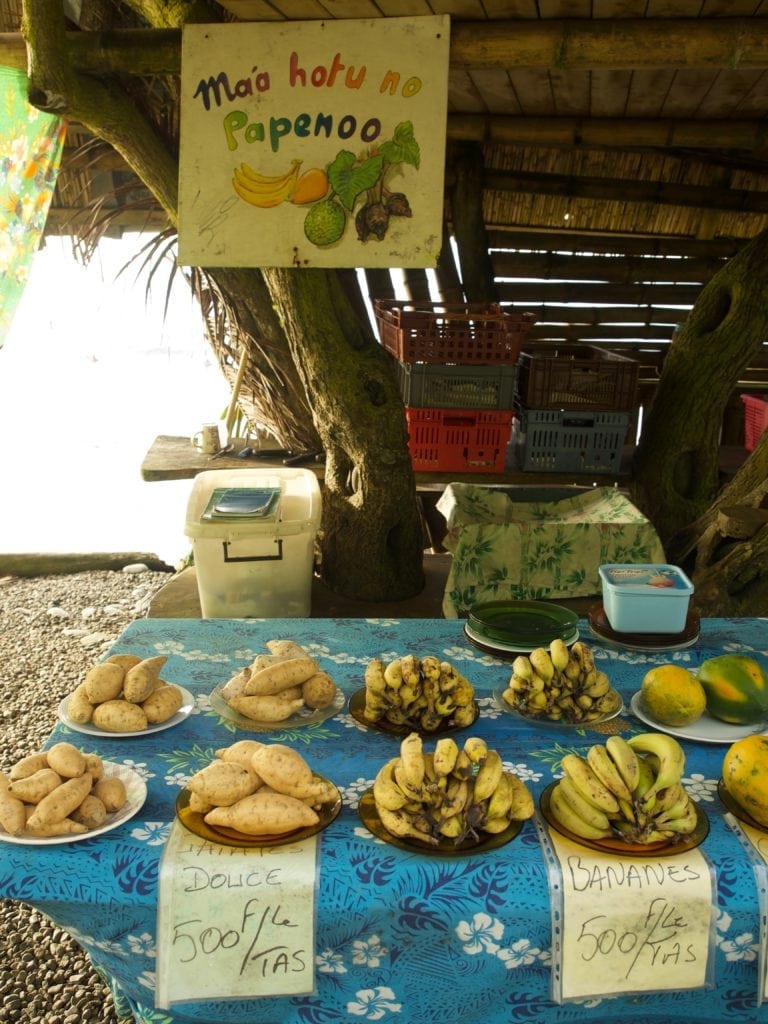 10. Taste the local cuisine
One of my favourite features of Tahiti is the food: oh the food! With French influence and cooking techniques combined with fresh island produce, there is so much to be said about the food offerings in Tahiti. Some of my best dining experiences have been roadside at the local food trucks, but the restaurants certainly hold their own, too. In fact, I think it would be difficult to say I had a bad dining experience in Tahiti.
Try it: Roadside, everywhere in Tahiti!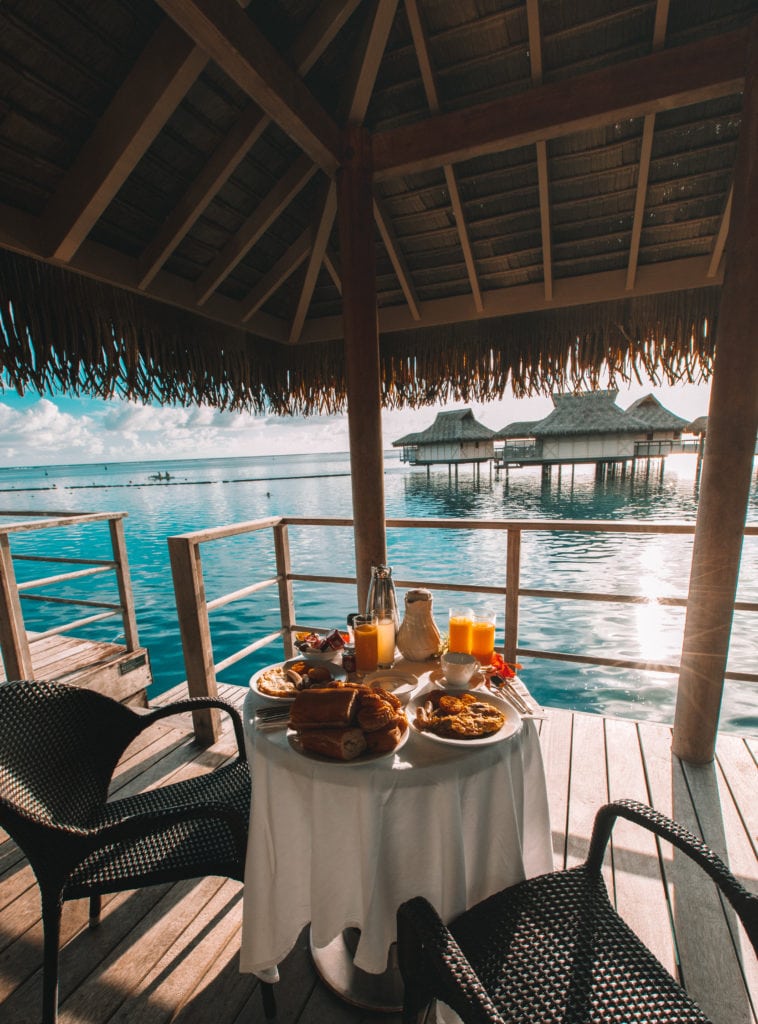 11. Have your Breakfast Arrive by Canoe
On one of our mornings in Mo'orea we were woken by the arrival of breakfast by canoe, right to the door of our overwater bungalow. If you're visiting Tahiti for your honeymoon, it probably can't get much more romantic than this!
Try it: Intercontinental Mo'orea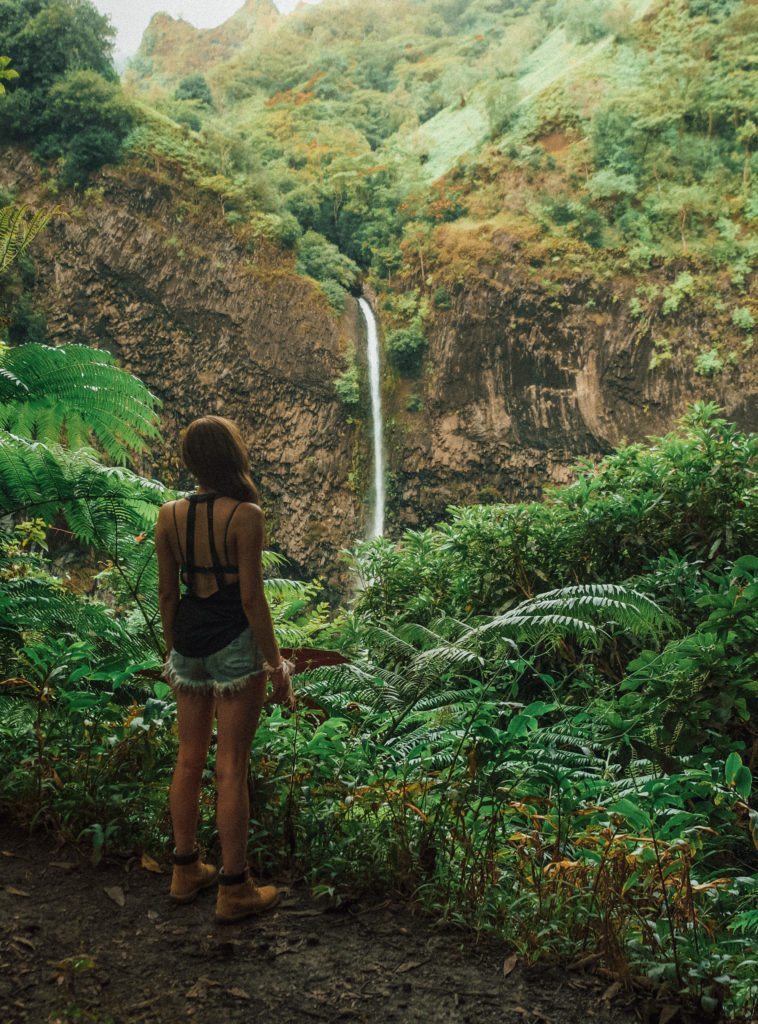 12. Chase Waterfalls
When you land in Tahiti from an international destination, chances are you will need to complete a one or two night layover in Papeete before embarking to the likes of Bora Bora or Mo'orea. If you're up for an adventure, there are plenty of great hikes to waterfalls on Papeete, as well as beautiful beaches to discover with a more local vibe.
Try it: Papeete, Tahiti
13. Ride a bike around the island of Mo'orea
Another one of our simpler activities was perhaps my favourite few hours of the entire trip (I'll even go so far as to say I'm sure it was). Mo'orea is the perfect island for more adventurous travellers who wish to explore the Tahitian lifestyle on their own clock, and riding a bike around the parameter of the island was indeed the best way to do so.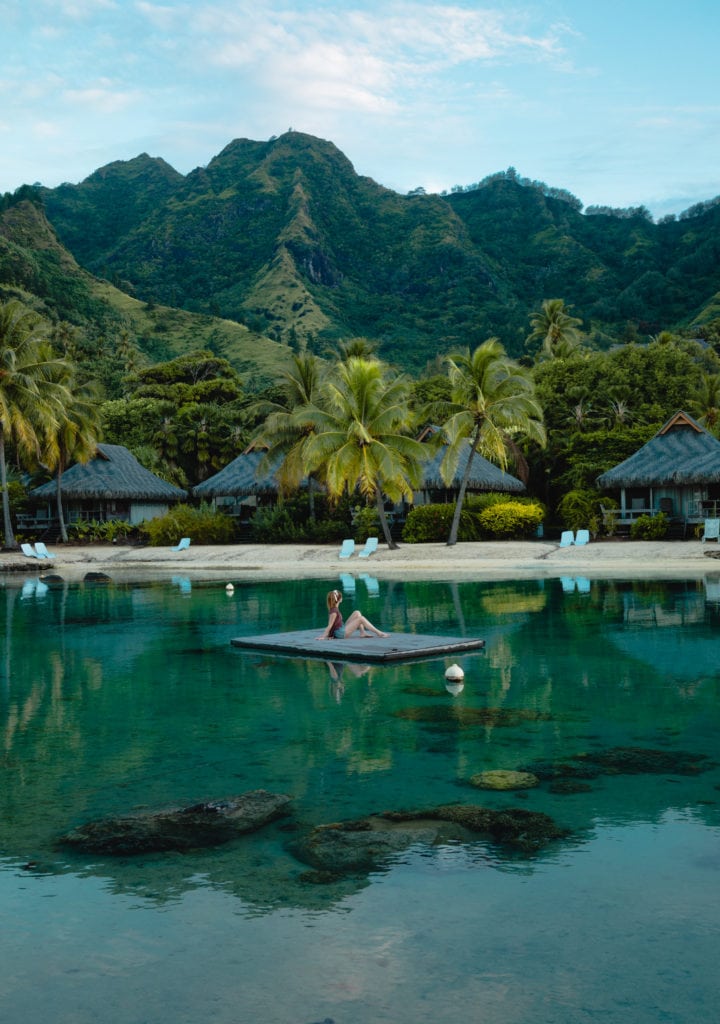 14. Board a private boat tour
If chartering a yacht is a little out of your budget then you'll be pleased to know you can also take a more affordable route by chartering a small boat for the day to show you the highlights, get you out on the water, and experience the marine wildlife with snorkelling or diving as a daily activity.
Try it: Te Moana Tours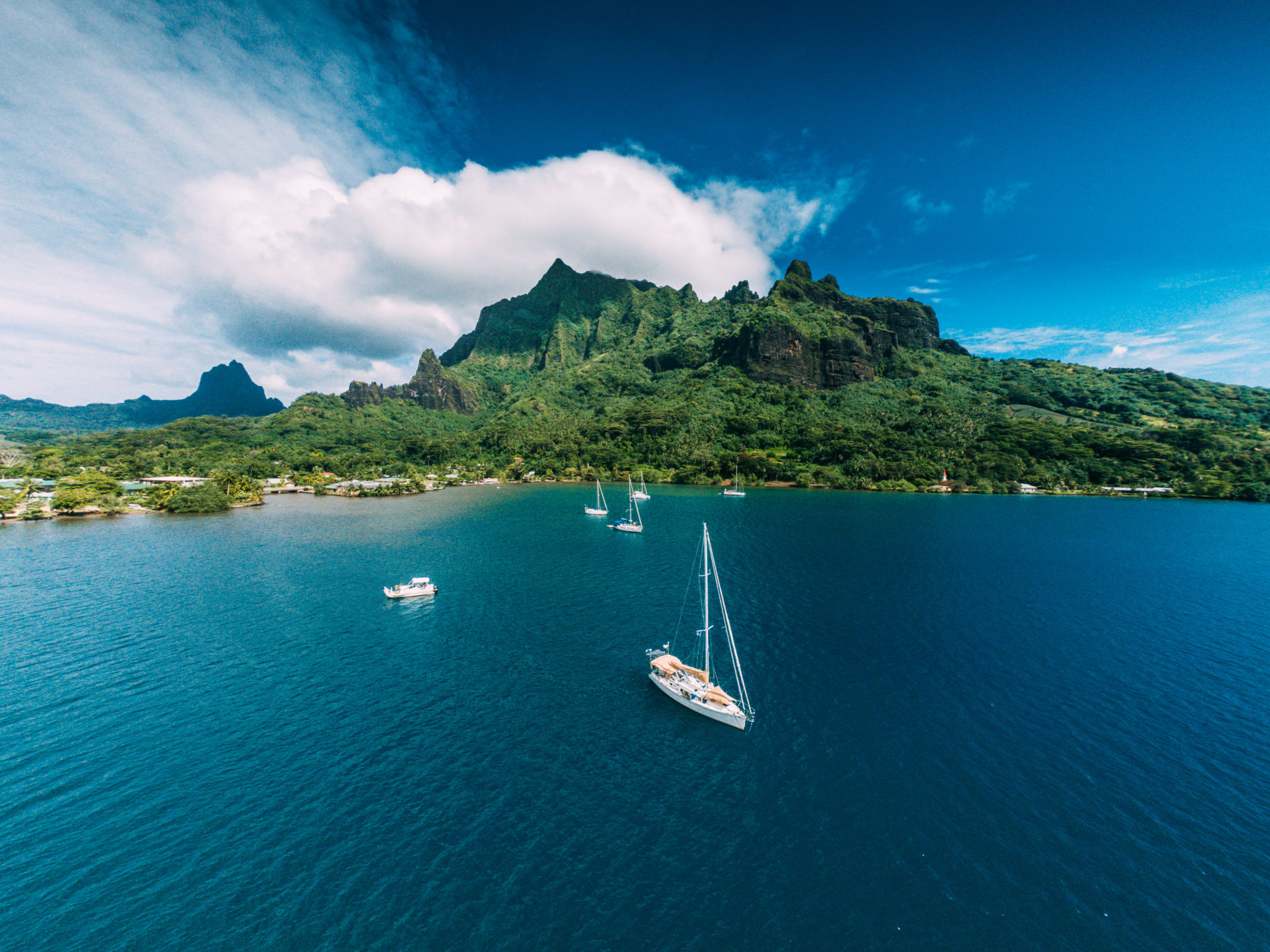 15. Skydiving
One of our most exciting activities for our time in Tahiti was to go skydiving in Mo'orea (Tahiti's adventure capital), but the weather Gods had other ideas for us that day! If you do chance your visit on sunny days or visit during the dry season, this is a great way to see the islands from above if you're up for an adrenaline rush!
Try it: Skydive Tahiti
16. Spend some Time with the Locals
Another one of my favourite activities was on a previous visit to Tahiti but still so prominent in my memories of the islands, which was to spend time with the locals in Mo'orea and get to know their culture and history. Tahiti would have to be one of the happiest countries on earth, with so many lovely people all too willing to welcome you to the islands and share their history with you.
Try it: Tiki Village Mo'orea
17. Ride ATV's in to the mountains
Also on a previous visit to Tahiti but still one of my best memories, riding ATV's in to the rainy mountains of Mo'orea was such a unique way to see the centre of the island and spend a day off the water.
Try it: ATV Mo'orea Tours
18. Learn the Tahitian Cultures and Traditions
One of the most fascinating aspects of Polynesia for me is the differences and similarities in cultures throughout the region. Prior to my visit I had not know the word tattoo derives from French Polynesia, nor was I well versed in Tahitian dance moves (ha!)
Try it: Tiki Village Mo'orea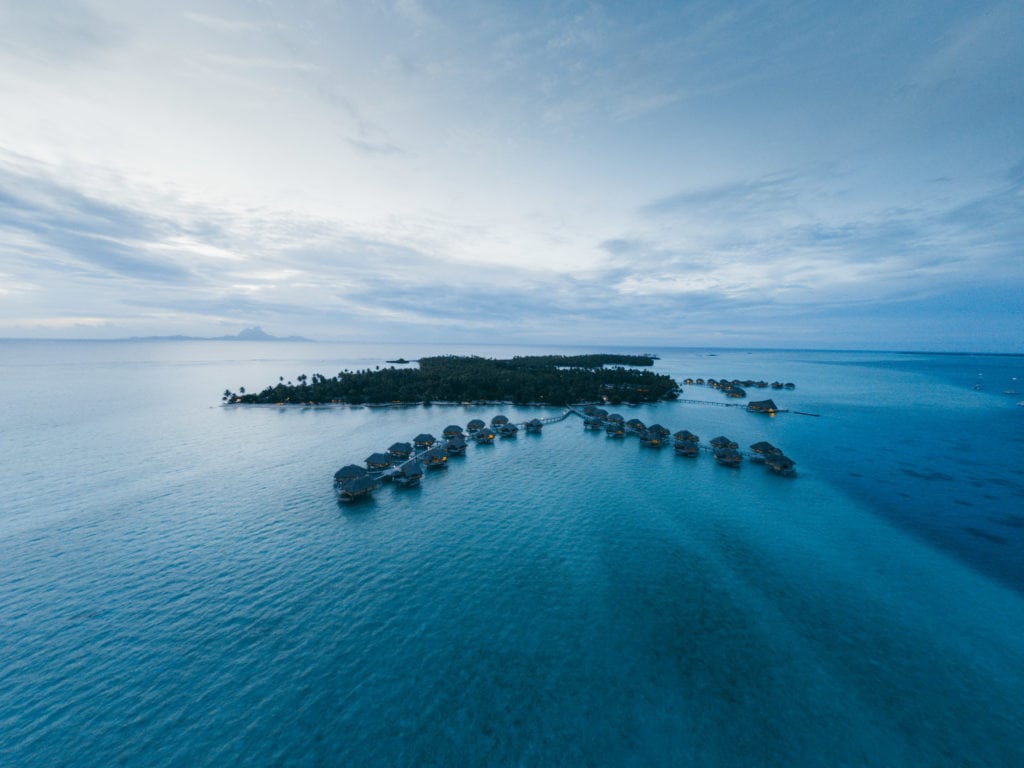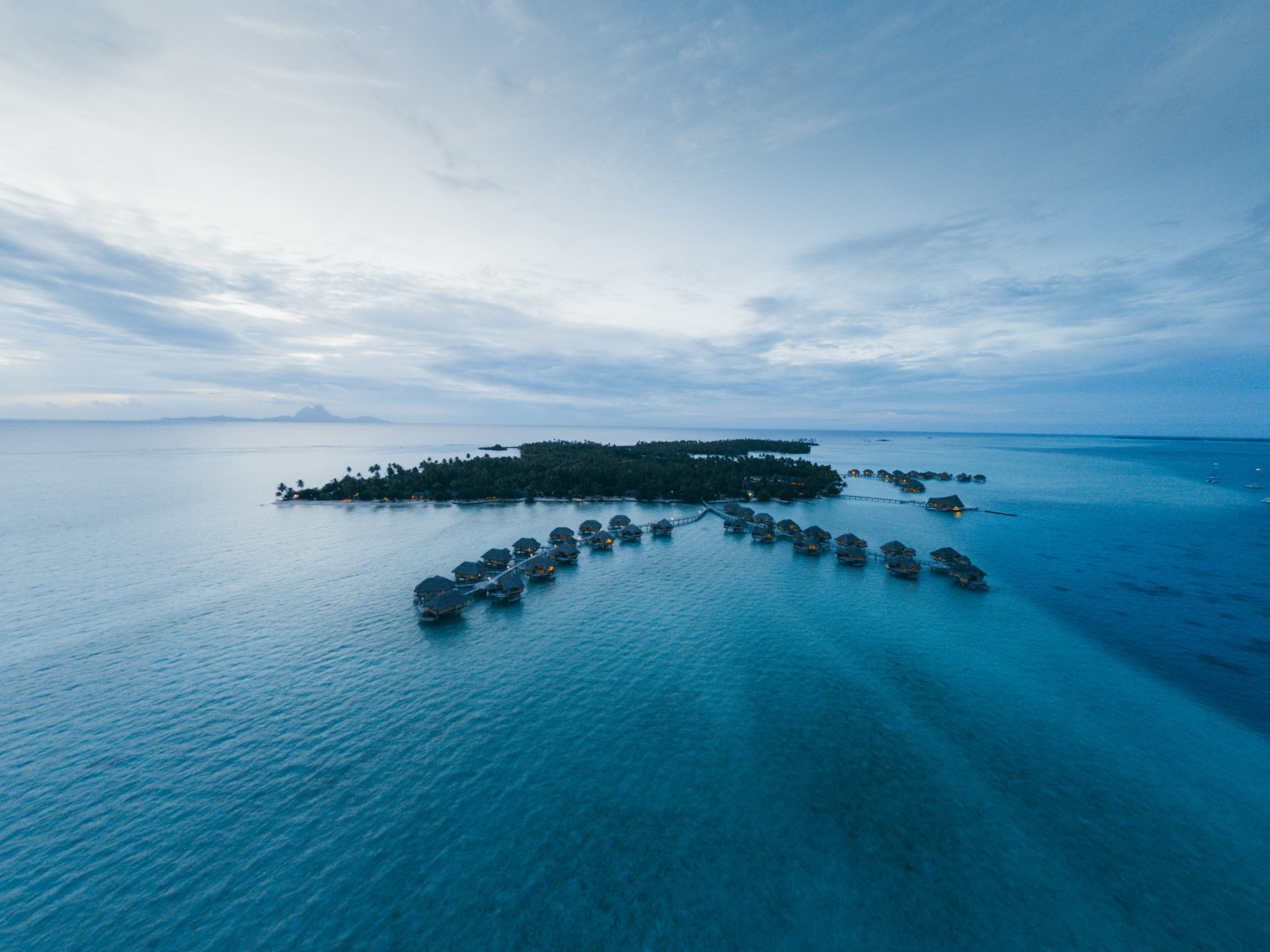 19. Enjoy your Own Island
Our favourite resort on this trip was locally owned Le Taha'a Island Resort off the coast of Taha'a, home to Tahitian vanilla bean plantations. Here we were able to enjoy a private island escape and with the size of the island almost always felt like we had the whole place to ourselves.
Check In: Le Taha'a Island Resort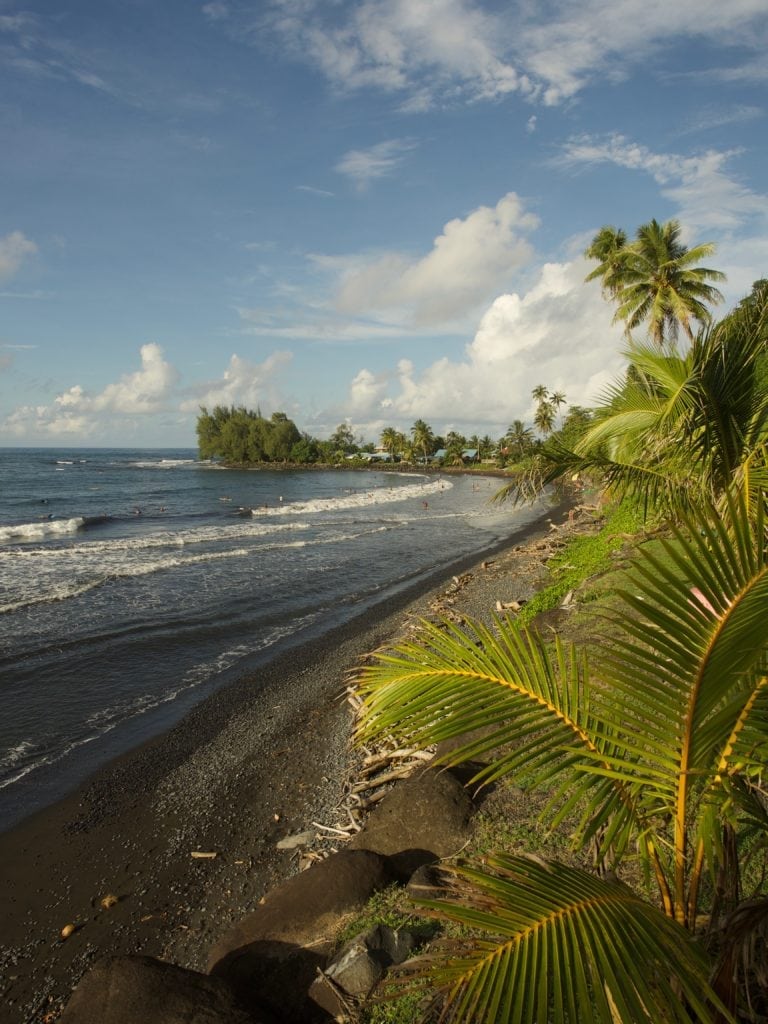 20. Visit Tahiti's Black Sand Beaches
Tahiti's iconic black sand beaches are a product of volcanic rock colouration and make for a unique beach experience like no other! There are endless activities on offer at the local beaches, with many of the locals to be found in the water surfing, boarding, stand up paddle boarding or kayaking nearby.
Try it: Black Sand Beach, Papeete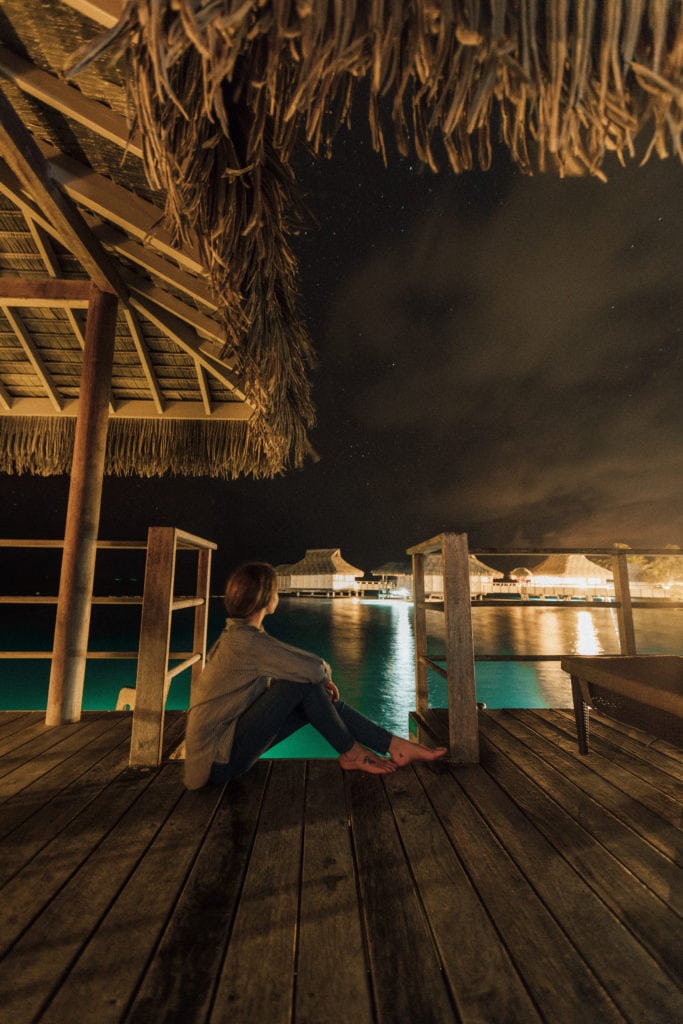 21. Experience the Milky Way
And finally, one of my favourite nights on the trip was laying down in our overwater bungalow and enjoying nature's light show above. Luckily for me my friend Abe knew (way) more about astronomy than I did, so I was able to kick back and learn about the solar system we occupy and our place in it… not a bad way to end an evening!
Shop Honeymoon Style