It is no secret Europe is full of cultural attractions, museums, art galleries and the sweet buttery scent of freshly baked croissants wafting from your local bakery. But what are the best things to do in Europe, if you could pick just a few?
Well, we've tried to! And no matter how hard we tried to nail it down to a small selection, we truly believe each of these things earns a place on our highly coveted list of the 50 best things to do in Europe. Here's the ultimate list to help you plan your visit to Europe.
Post updated May 2022.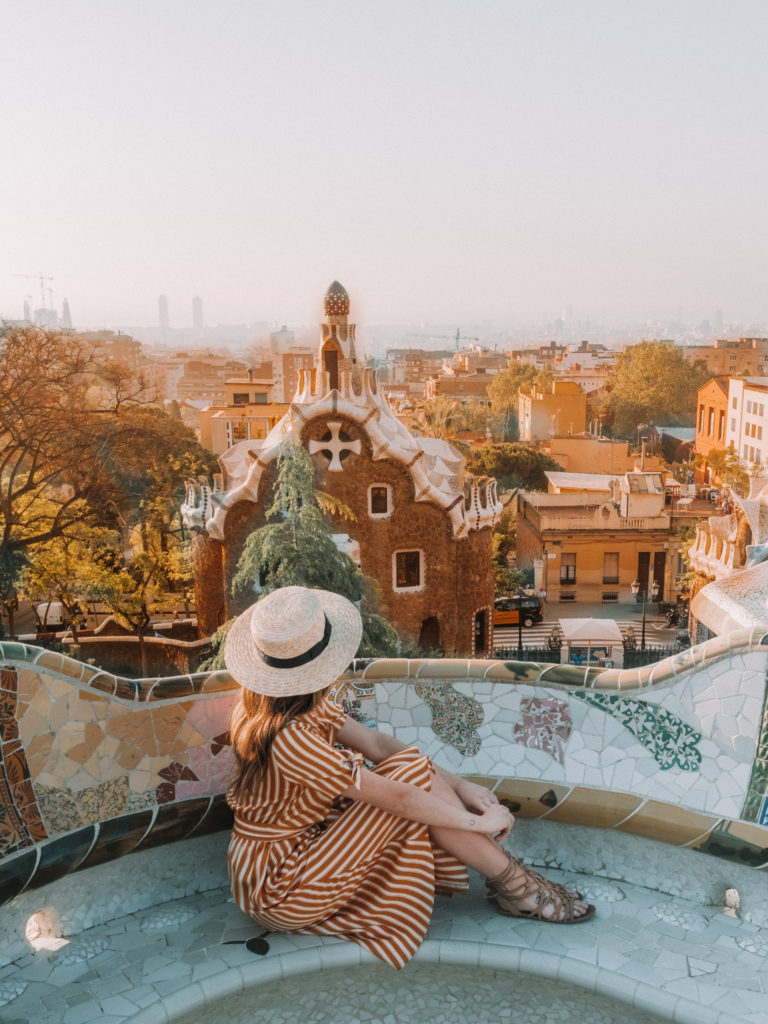 1. Experience Gaudi Architecture in Barcelona
When we shared the 15 best things to do in Barcelona, it was impossible not to have Antoni Gaudí on the list. In fact, much of the list is made up of Gaudi locations! Because the truth is – when you visit Spain, you must visit Barcelona. And when you visit Barcelona, you must experience Gaudi architecture. Period. Be sure to visit as many of his creations as you can during your explorations of Barcelona and when you're finished, drop by the church of the Sagrada Família, Gaudi's most impressive design, to finish the tour.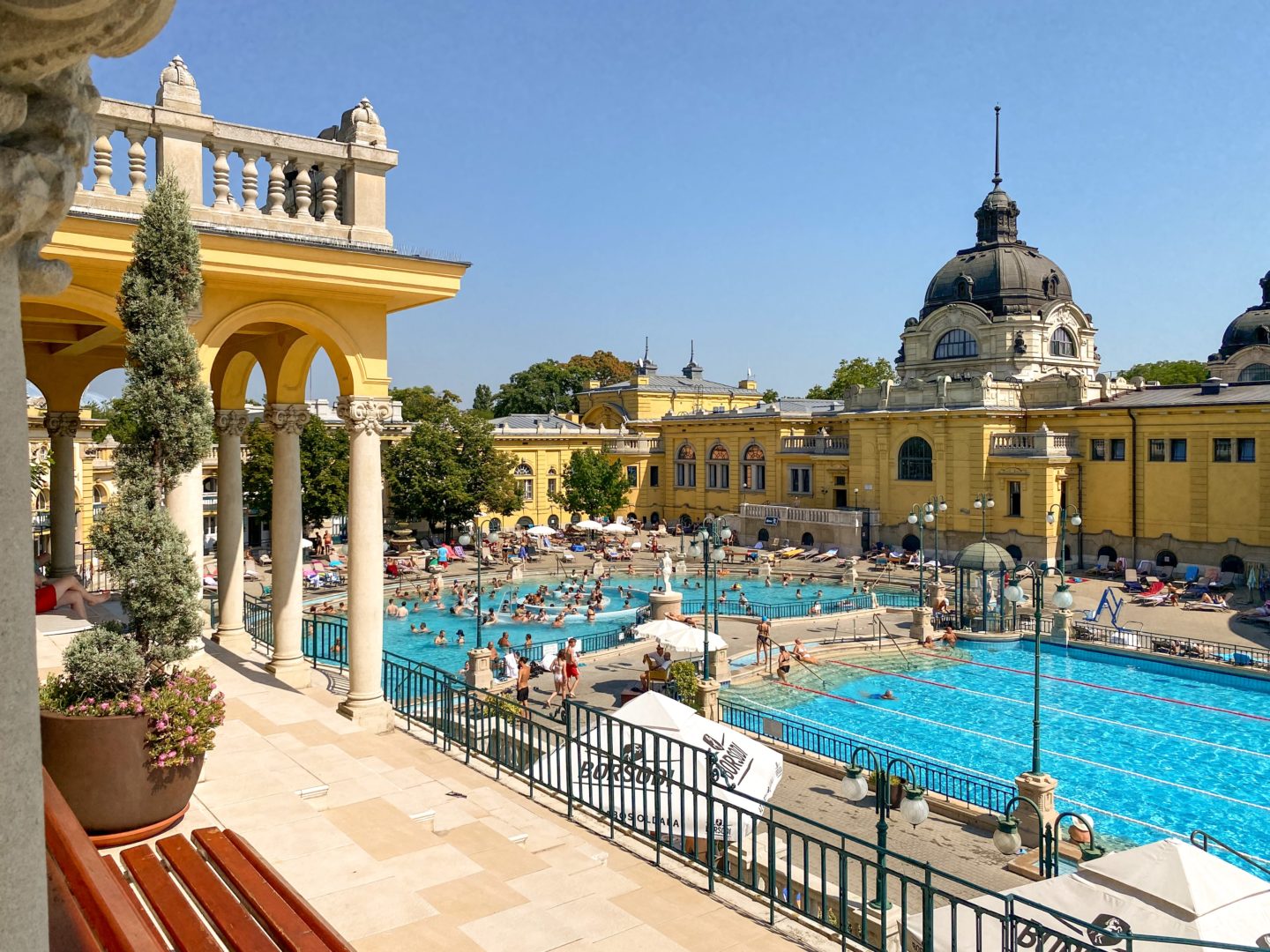 2. Bathe in the Szechenyi Baths in Budapest
Thermal baths have a long history throughout Europe, but here in Budapest the city thrives off spa culture. Even in the winter months! The reality is, both locals and visiting tourists love making their way to the public bath houses, regardless of the season. And although it was Roman settlers who discovered this cities' healing waters, it is now Hungarians who keep the luxury of bathing alive in this city. And if you're looking to visit a bath house, it doesn't get more iconic than the Szechenyi Baths.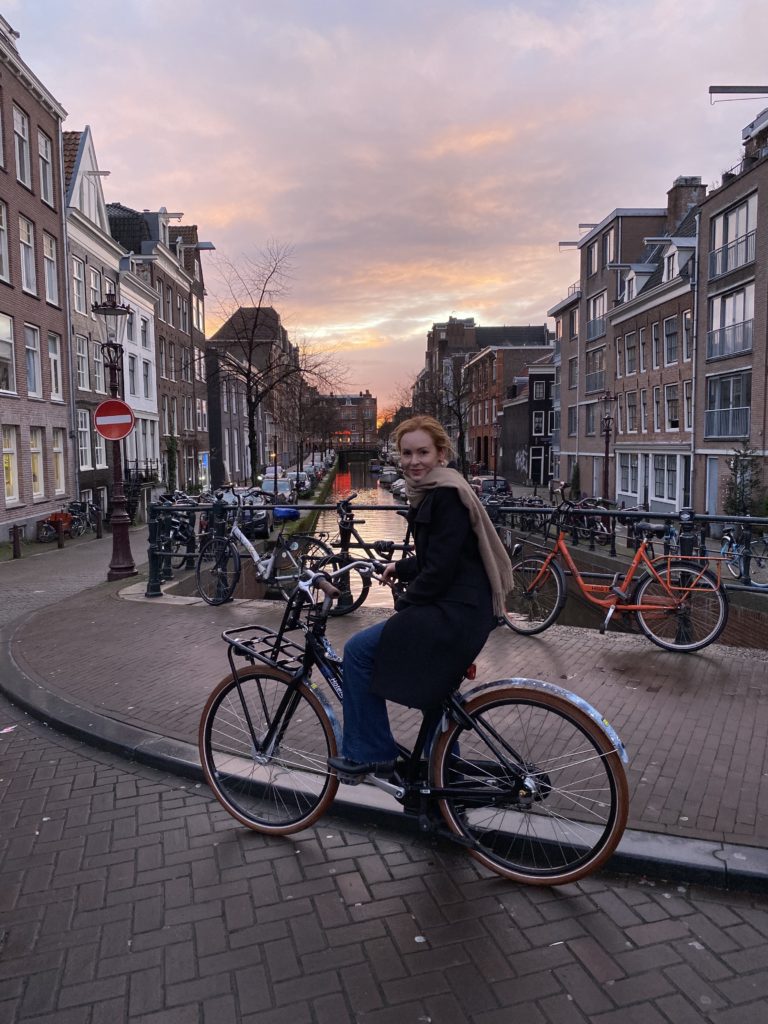 3. Ride a bike along the canals of Amsterdam
There is perhaps no capital city in Europe as romantic and ethereal as Amsterdam. And if you want to take it a step further, rent yourself a bike and ride the streets of Amsterdam. Not only will you feel like a local getting around the city, but you'll be able to cover much more ground. And as the sun sets, make your way through Amsterdam iconic canals – this is one of the most beautiful memories of my entire travel career!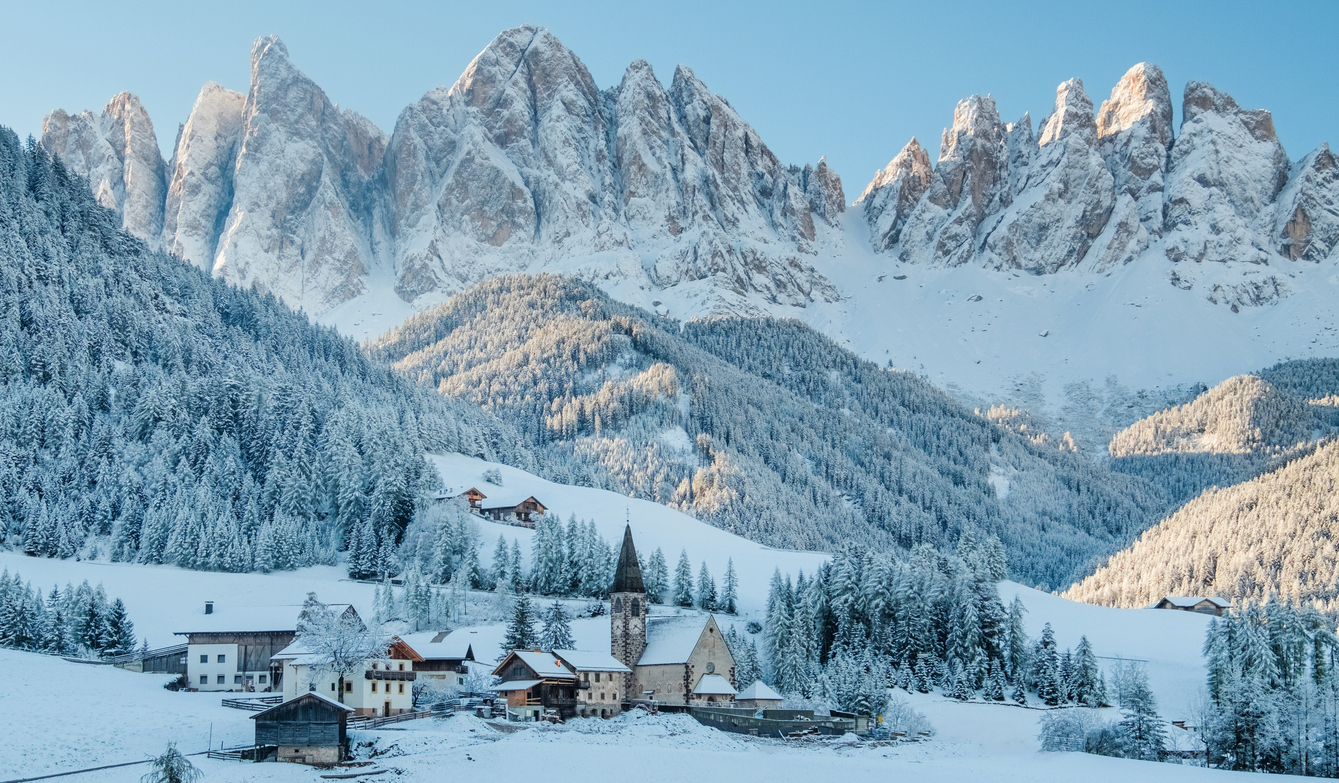 4. Walk in the Foothills of the Italian Dolomites
The Italian Dolomites are one of not just Europe's, but the world's, most beautiful alpine regions. While in the winter months they become a winter wonderland, the warmer climate means you can enjoy more activities in the area. The best months of the year to visit are from May through to early June, when the sun is shining but the temperature is still cool so you can hike through the Dolomites comfortably.
Read more: These are the best small towns in Italy to Explore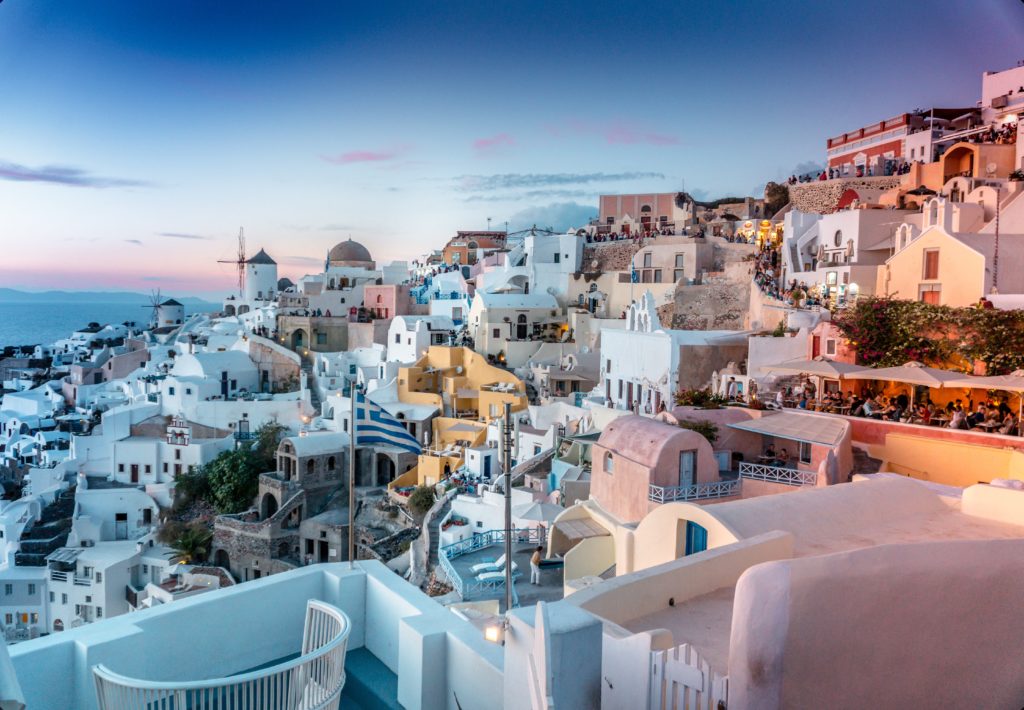 5. Go Island Hopping in Greece
There are too many islands in Greece to name them all and there are too many reasons to visit each of them to cover every single one of them. But alas, we'll try! A great place to start your journey is Santorini, one of the most beautiful islands in the world. And when you're ready for more of a party vibe, head over to Mykonos. But there are also many lesser-known islands like Naxos and Paros that deserve a visit just as much.
Read more: 20 Places not to miss in the Balkans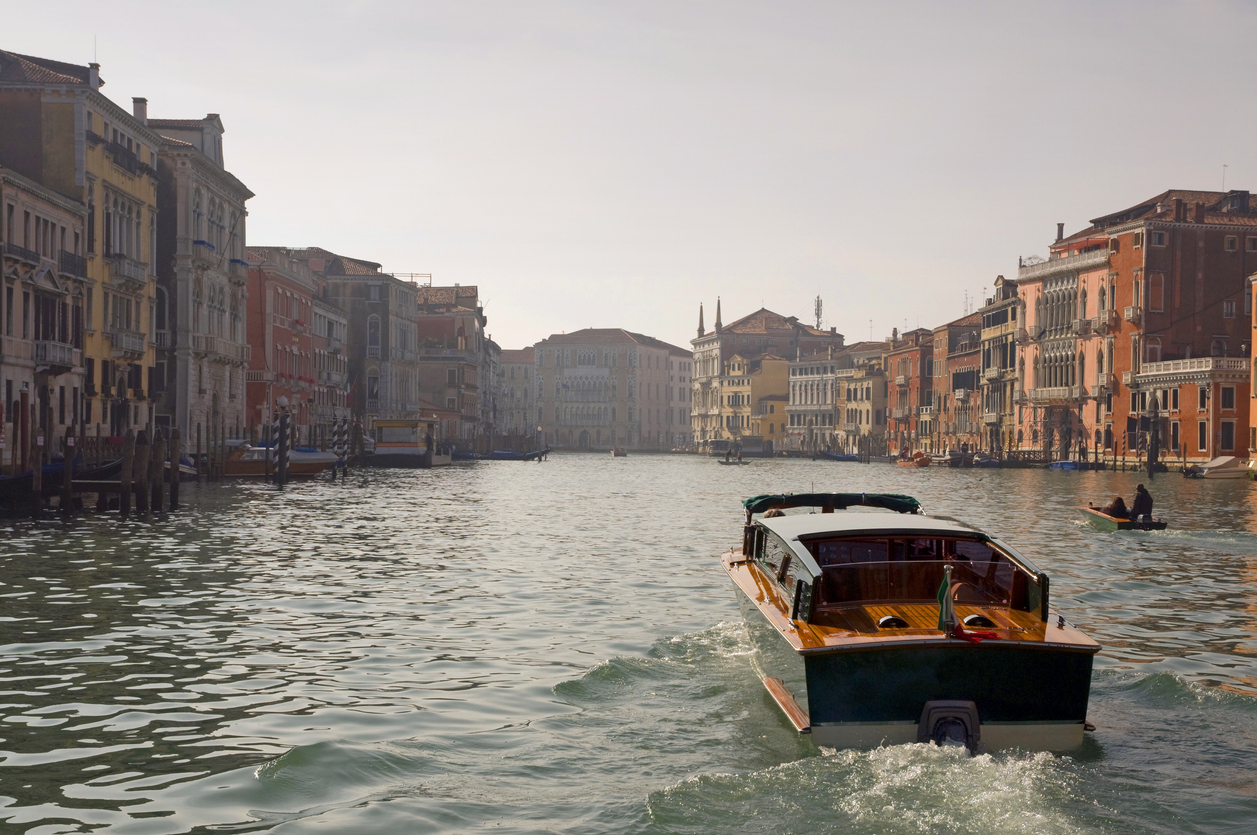 6. Take a water taxi in Venice
If you find yourself planning a visit to Venice, you're likely to have a gondola ride on your agenda. But you know what is more authentic? Ditching the tourist-laden gondolas and instead hopping on board a water taxi to make your way from one stop to the next. This is undoubtedly the best way to get around Venice quickly, especially if you plan on visiting all of the attractions all over this city built on waterways.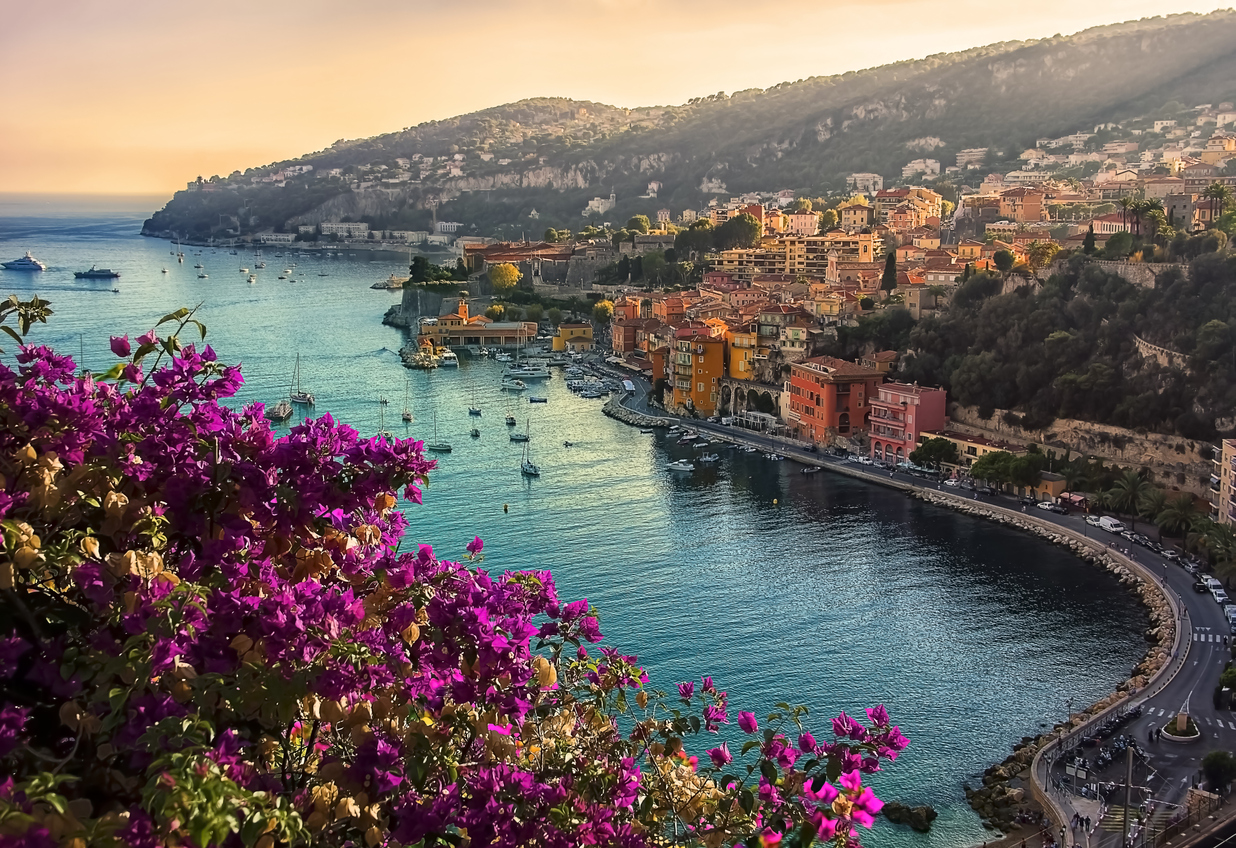 7. Wander around the French Riviera
The French Riviera, also known as the Côte d'Azur, is arguably the most beautiful and serene region in France. Located on the Mediterranean coast of southeastern France, the French Riviera is home to glorious beach towns like Saint-Tropez, Cannes and Nice. Then of course, there is the independent state of Monaco, which is certainly worth a visit while you're exploring the region.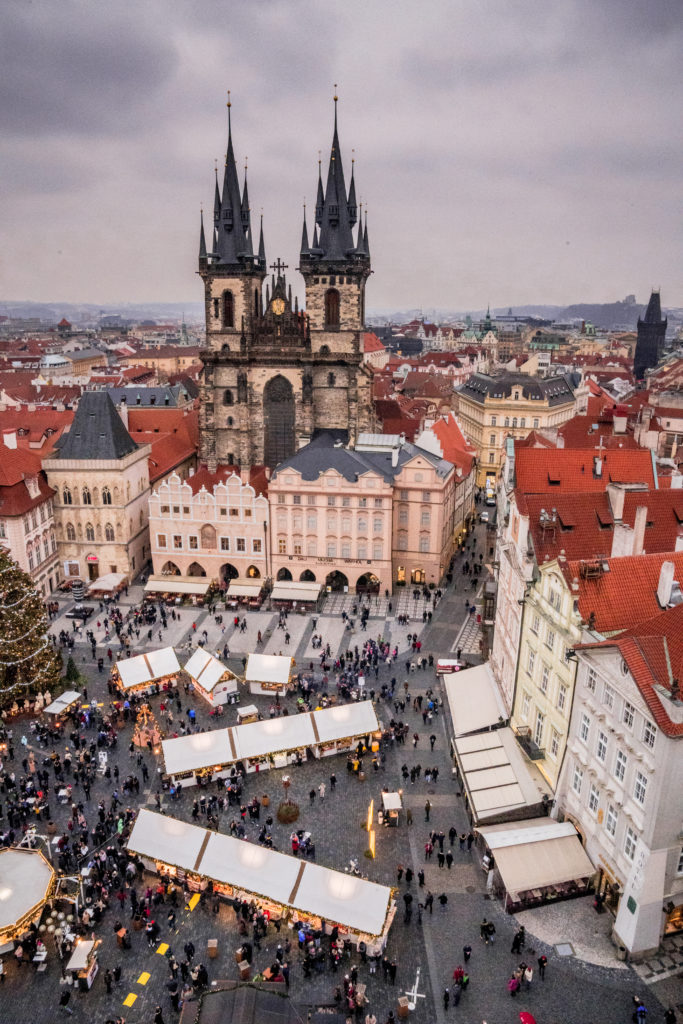 8. Visit the Prague Christmas Markets
There's never a bad time of the year to visit Prague. Come rain, hail or shine, this city is so charming that the weather is but a backdrop for your city escape. That said, I don't think there's a better time of year to visit Prague than in December. This is when the city really comes to life – with endless Christmas markets, street food stalls, decorations and of course, mulled wine! So if you're planning a winter escape in Europe, be sure to add Prague to your central Europe adventures.
9. Experience the Northern Lights in Finnish Lapland
I've been fortunate enough to experience the Northern lights in a few locations, but if you ask me nowhere is more magical and ethereal than Finnish Lapland. The beautifully crafted winter cabins in Finland make for the perfect foreground object, with the Northern Lights colourfully dancing in the background.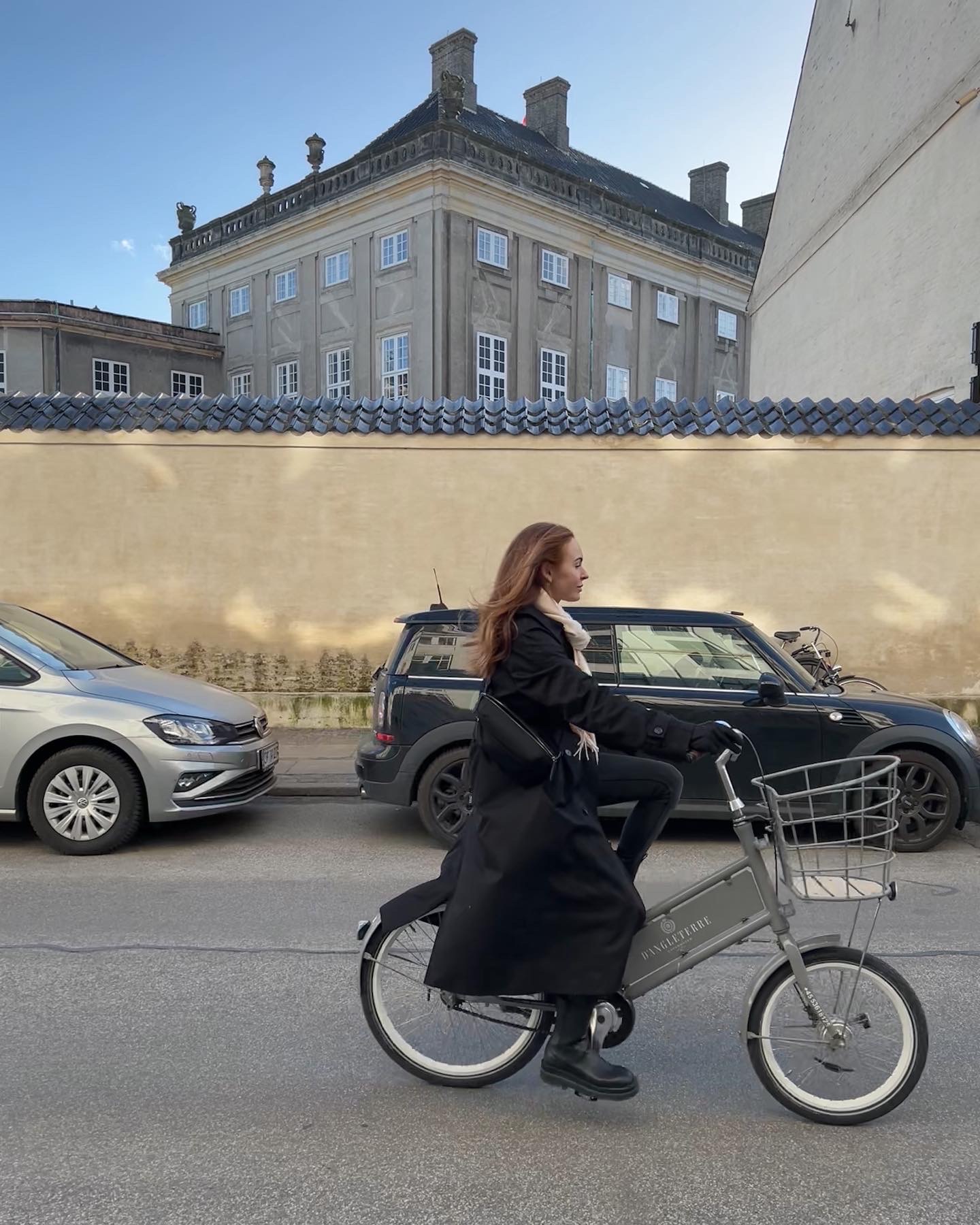 10. Rent a bike and cycle to streets of Copenhagen
Now I know I shouldn't have favourites, but Copenhagen really stands out for me as the most enjoyable city to slow down in Scandinavia. There are beautiful streets to explore and the best way to see the city is to hire a bike and join the locals. Plus, don't miss the chance to try the famous cardamom buns from Juno's Bakery!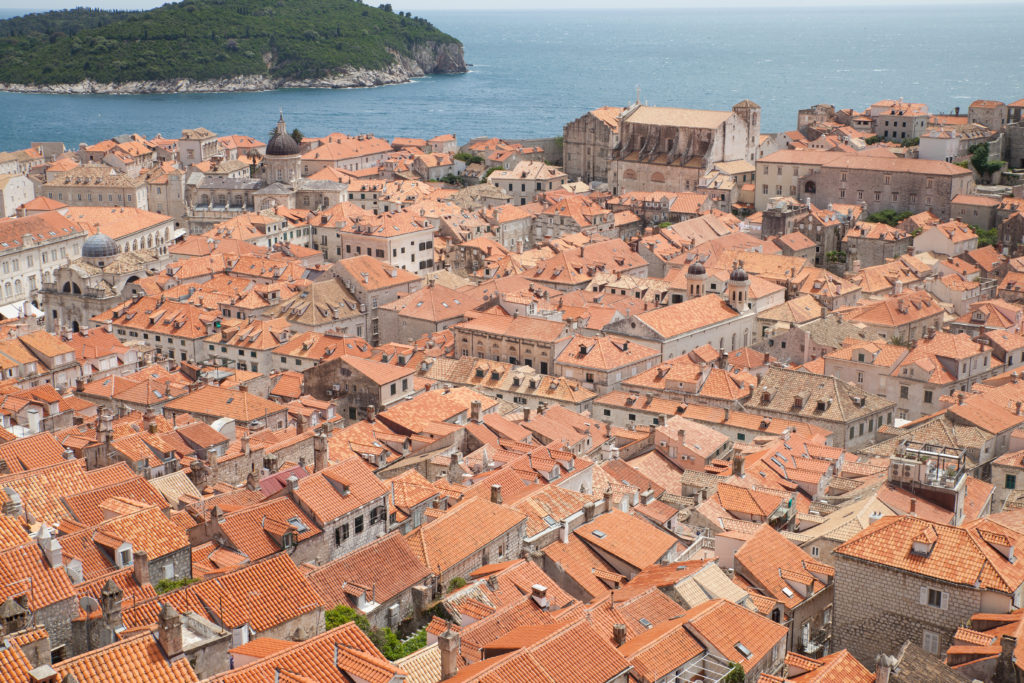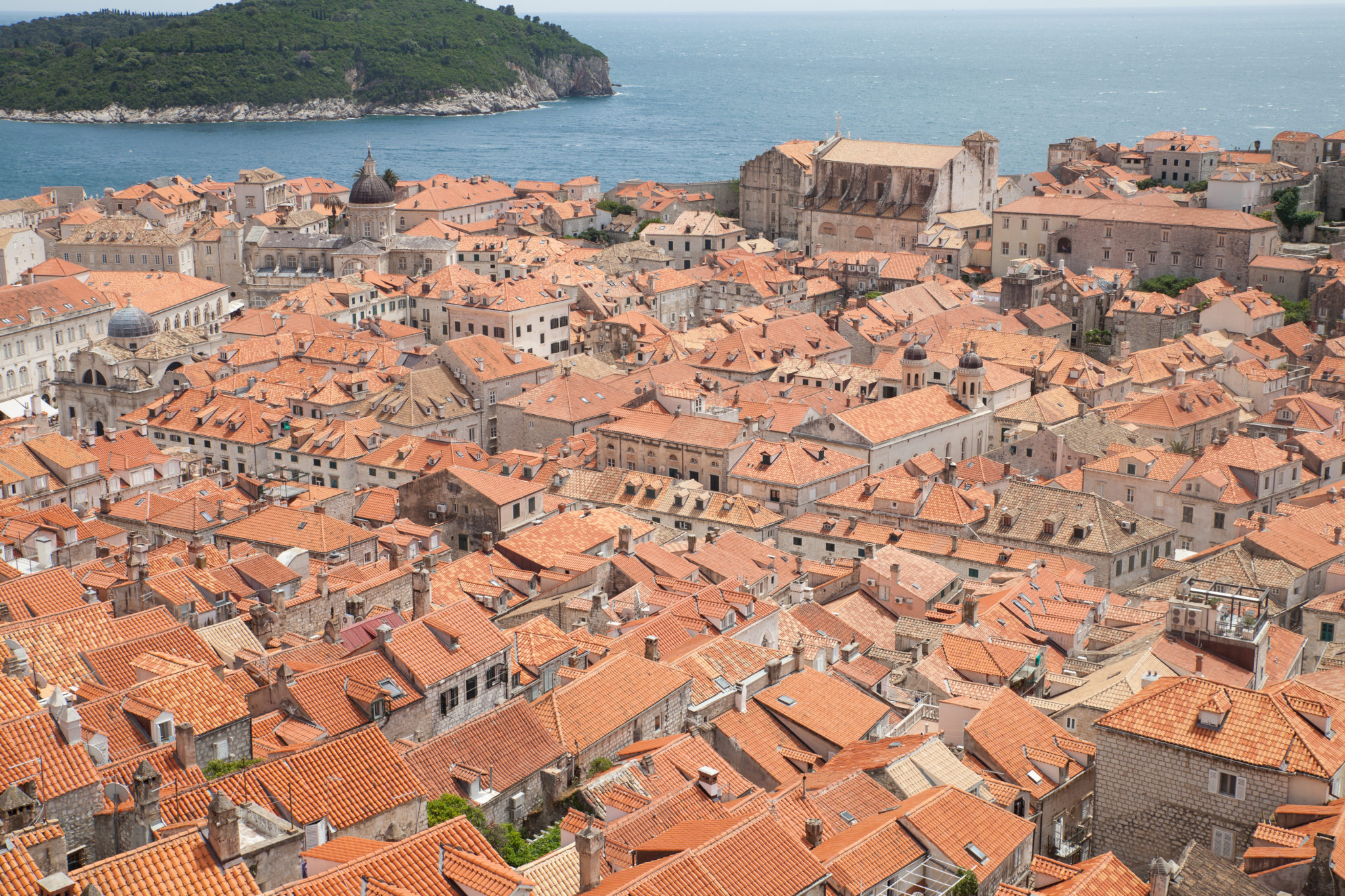 11. Walk the city walls of Dubrovnik
Dubrovnik quickly rose to popularity when it became one of the main filming locations for popular HBO series Game of Thrones. And since then, the city has been welcoming tourists in droves. The seaside city is also often the start or end point for yacht week-goers, meaning there's always a huge influx of young travellers through the summer months. Regardless of why you find yourself in the city of Dubrovnik, you should certainly make the most of your time here by walking the city walls. This is a great way to gain perspective of the city and learn the history as you soak it all up.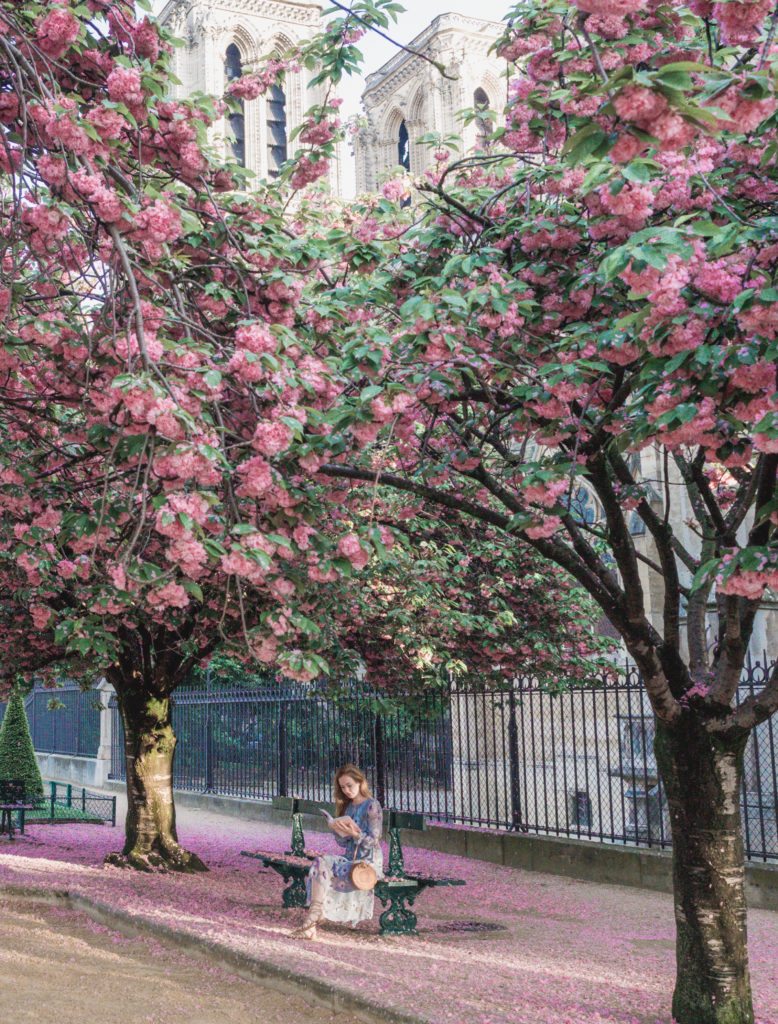 12. Visit Paris in the Spring
For a few years in a row, I was on a roll visiting Paris every spring. The pandemic of course had other plans, but for those three or four years, it really was the one event of the year I looked forward to most (dare I say it, even more than Christmas!) Because if you ask me, there is no better time to visit Paris than in the spring. And as far as spring goes, there's no better place to spend it than in Paris. The city is in a long slumber over the winter months, so the first sight of spring, when cherry blossoms begin to burst open, brings universal joy to Parisians. Suddenly the streets are filled with life, making this a really joyous time to visit the city. You'll see the first signs of Spring in March, but the full burst of colours come in April.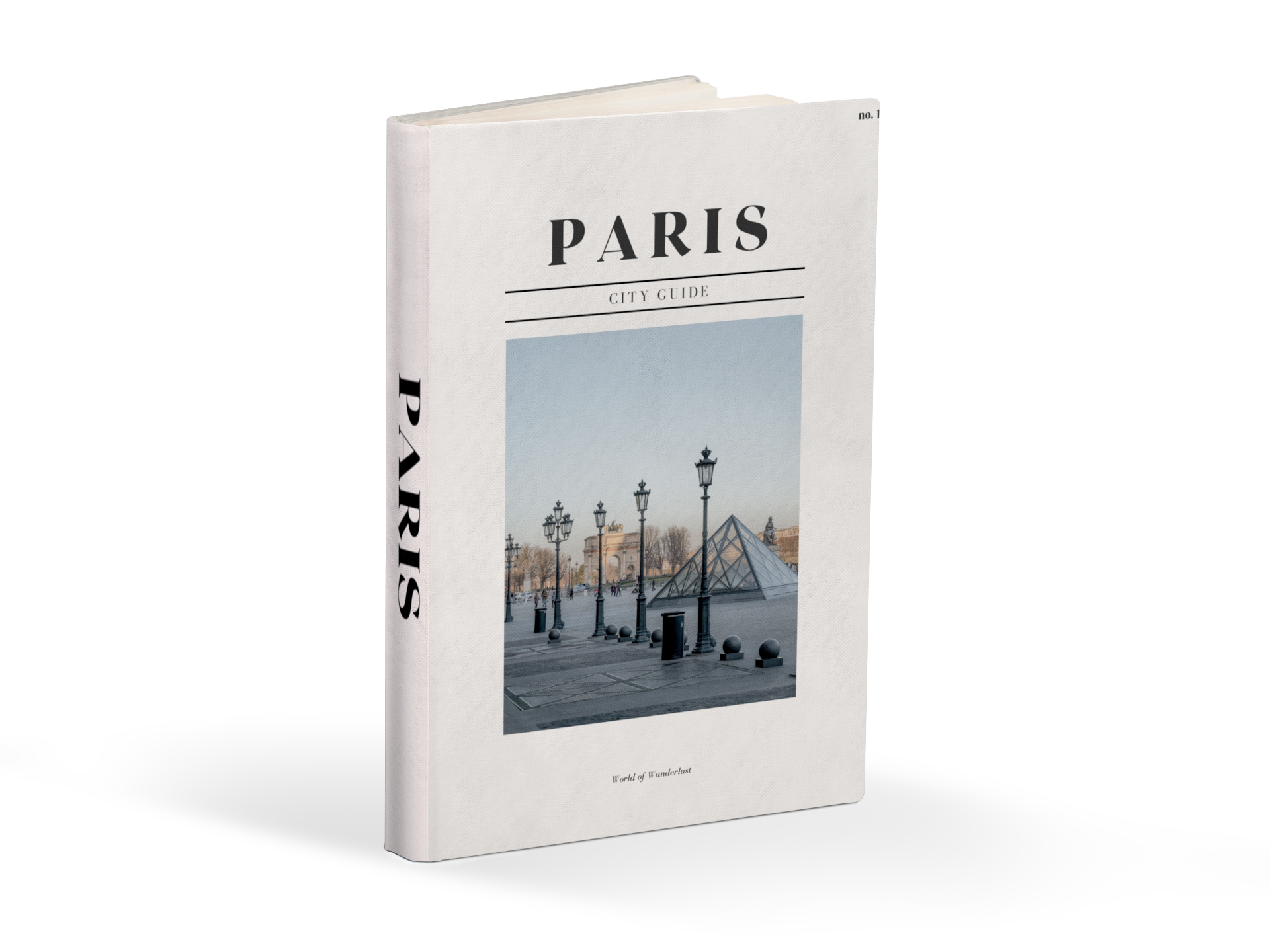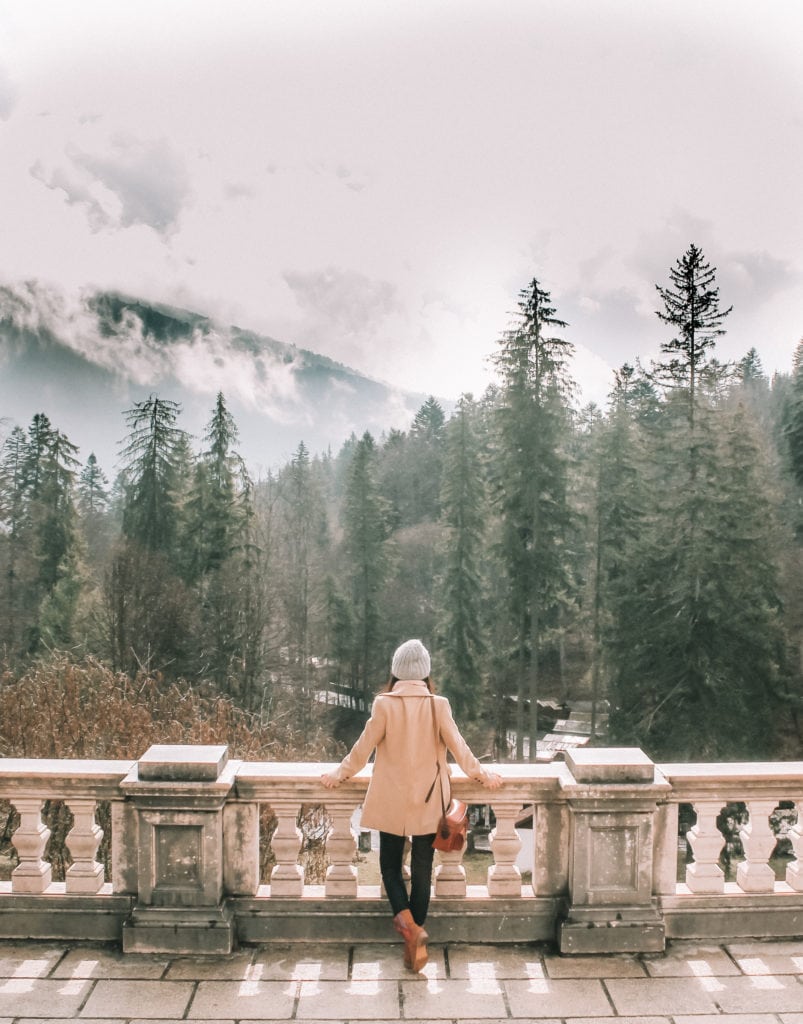 13. Explore the Carpathian Mountains, Romania
Romania isn't always on first time travel itineraries to Europe. But if you're interested in getting off the beaten path and venturing further East, Romania has so much to offer the inquisitive traveller. If you plan on going castle hunting in Romania, then there's no better place to base yourself than in Brasov. This city is often used as a base to explore castles like Peles Castle and Brasov Castle (also known as Dracula's Castle.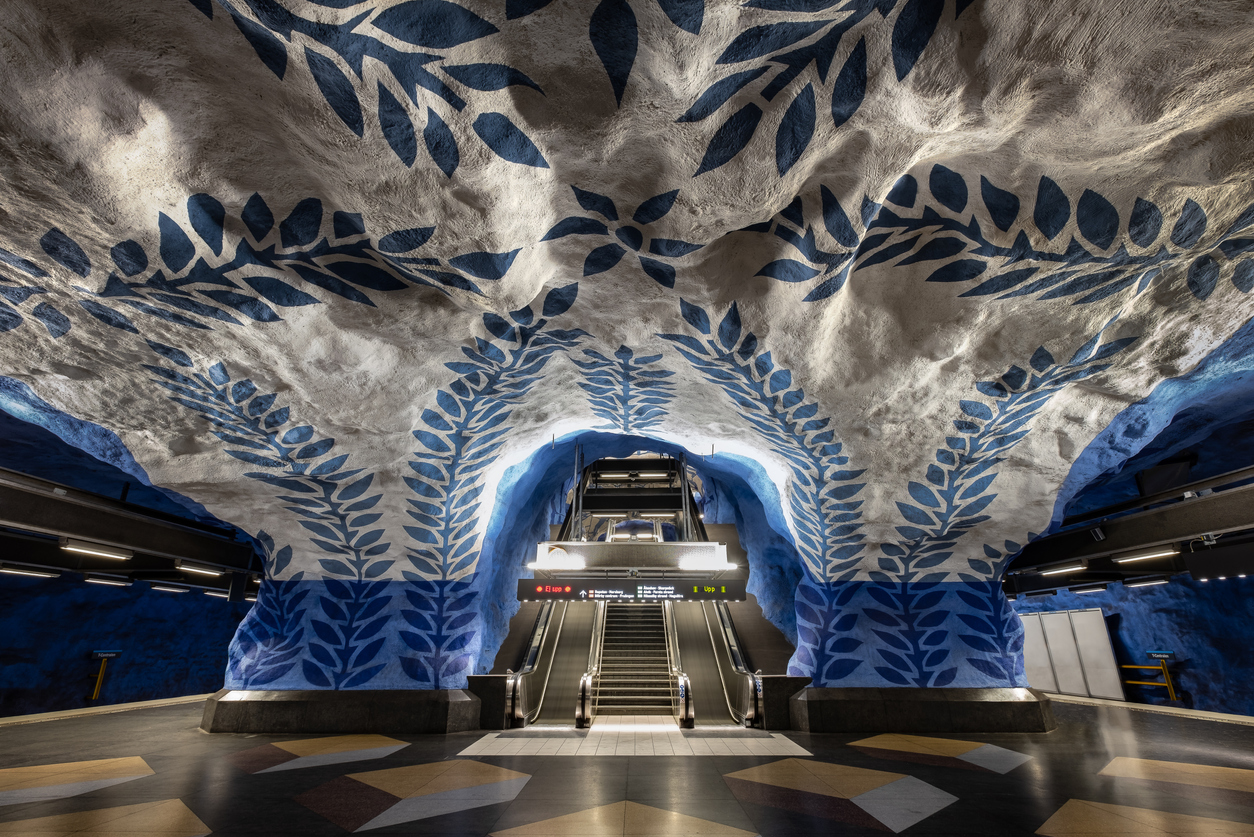 14. Explore Stockholm's Artistic Metro Stations
Stockholm is easily one of Europe's most beautiful cities. Effortlessly charming, walking around Gamla Stan makes it impossible to smile at the fairytale-like nature of it all. But what many travellers don't know, is that there is another layer of beauty in Stockholm – lying quietly underneath the surface. Stockholm boasts some of Europe's most stunning metro stations, each of them artistically decorated in different patterns and murals. Be sure to grab the metro somewhere and check it out for yourself!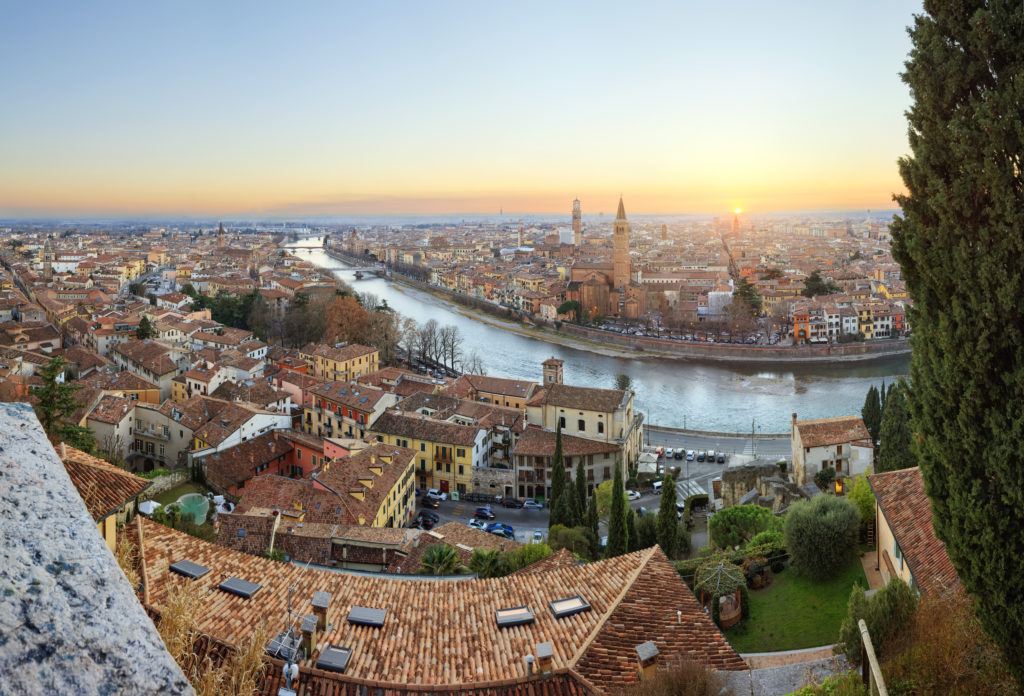 15. Explore the old town of Verona
Italy is full of so many beautiful cities and small towns, that often the hardest choice is deciding where you will visit and where you will miss out and save for next time. Undoubtedly Rome will be on your bucket list, as will be Venice if your budget allows. But what locals (and most travellers) will also tell you, is that if you are visiting Venice, you might as well add a stopover or short stay in Verona. Located just a short train ride from Venice, Verona is often referenced for its affiliation to Romeo and Juliet, being home to the wall of letters. But there is much more to this city, all of which can easily be discovered on foot by walking around the old town.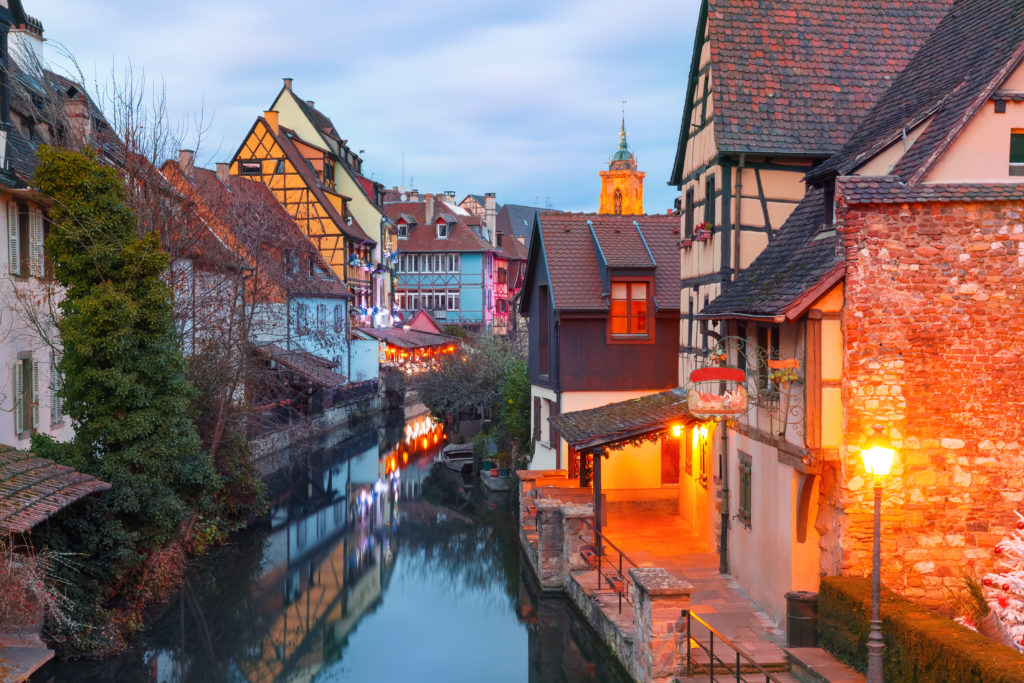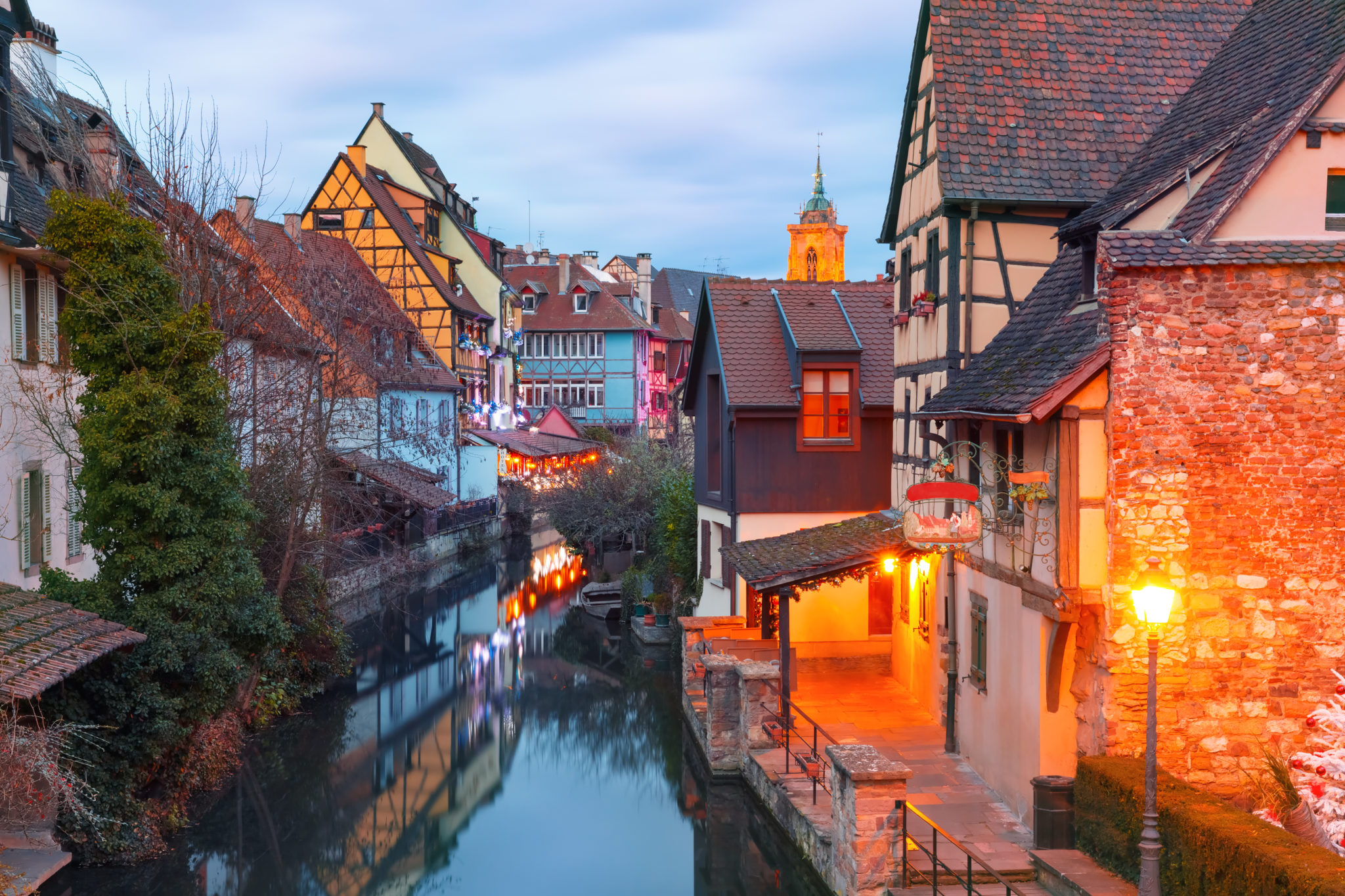 16. Visit Colmar during Christmas
If you ask me, Colmar is the prettiest town in France. There, I said it. But it's true! There is perhaps nowhere else more fairytale looking in all of Europe, though there are some serious contenders across the border on the Rhône. However Colmar is certainly one of the most charming towns on the continent, so be sure to add it to your French bucket list. And if you can manage a visit during the colder months, Colmar is one of the best places to experience the Christmas markets, as well as the charm and spirit of Christmas that can only be enjoyed in December.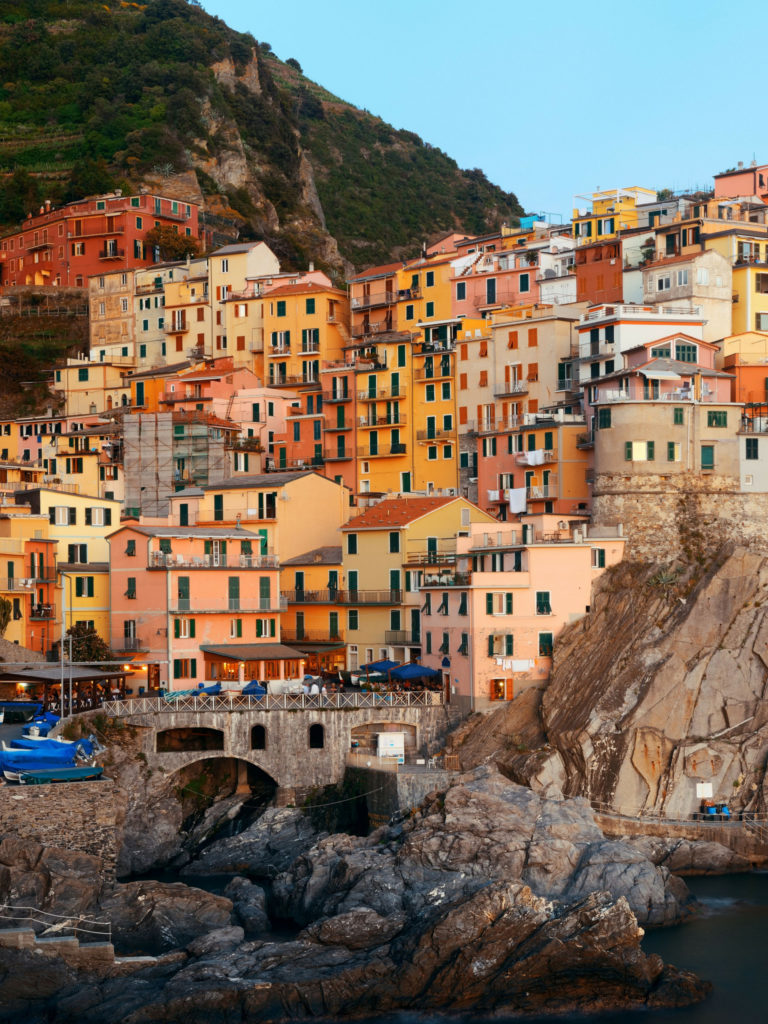 17. Hike the Cinque Terre coastal area of Italy
The old seaside villages that make up Cinque Terre are one of Italy's most popular and sought after destinations. Located on the Italian Riviera Coastline, a total of five towns make up this popular location. But what many visitors do not know until they arrive, is that you can actually hike the trail that takes you from one town to the next. Not only is this a great way to take in the coastline, but it is also a way to ensure you see all of the towns that make up Cinque Terre.
18. Get a birdseye view of London
London is not only the most visited city in Europe, but often ranks as the most visited city in the entire world. So it is little wonder we are making mention of the English capital on this list. But if there's one thing you should do in London, it would be to see the city from above. The truth is, London is a sprawling metropolis. And yes – it is huge! And although visitors mostly centre their efforts around West London, seeing London from above will allow you to fully appreciate the size of the city.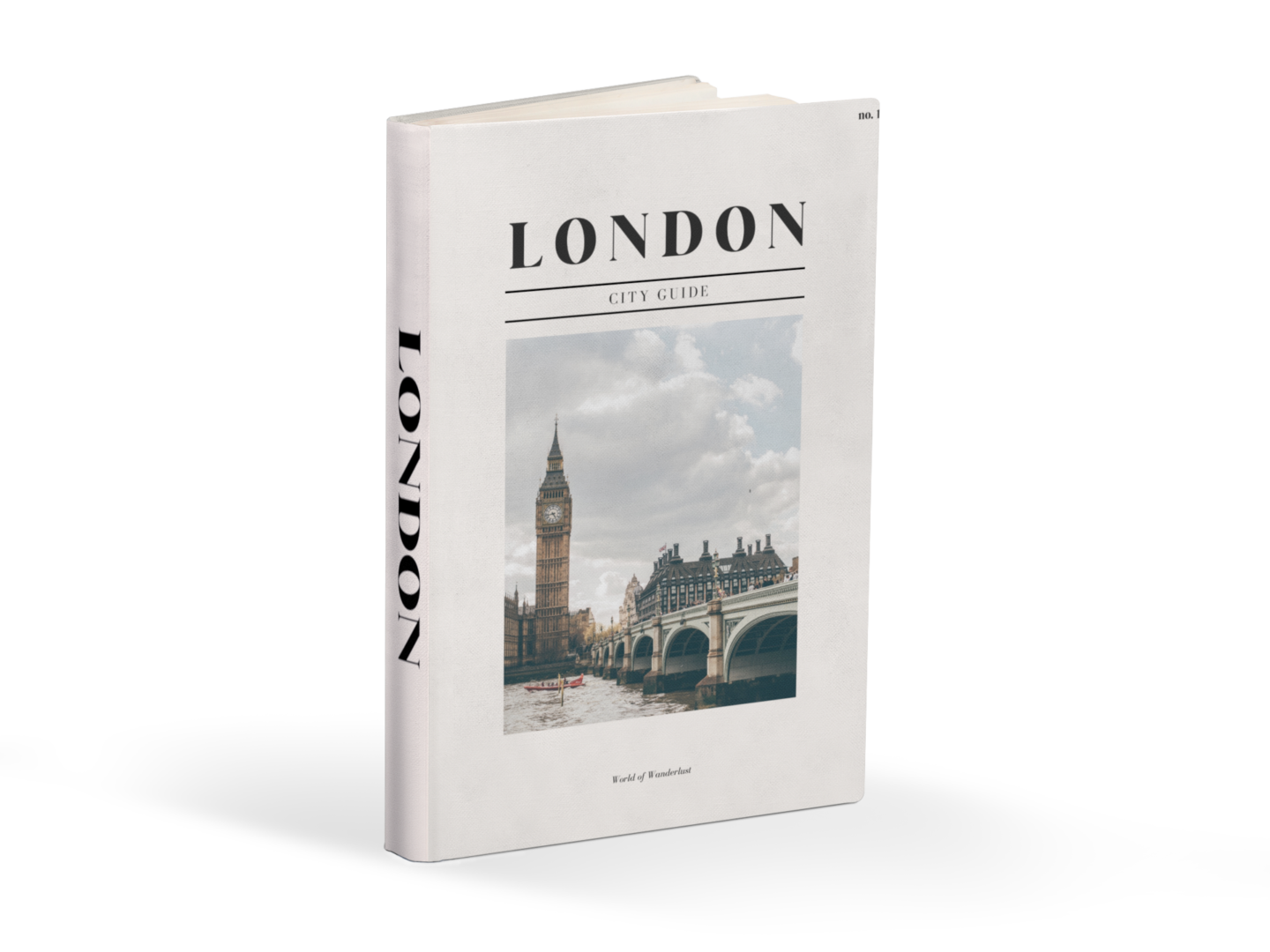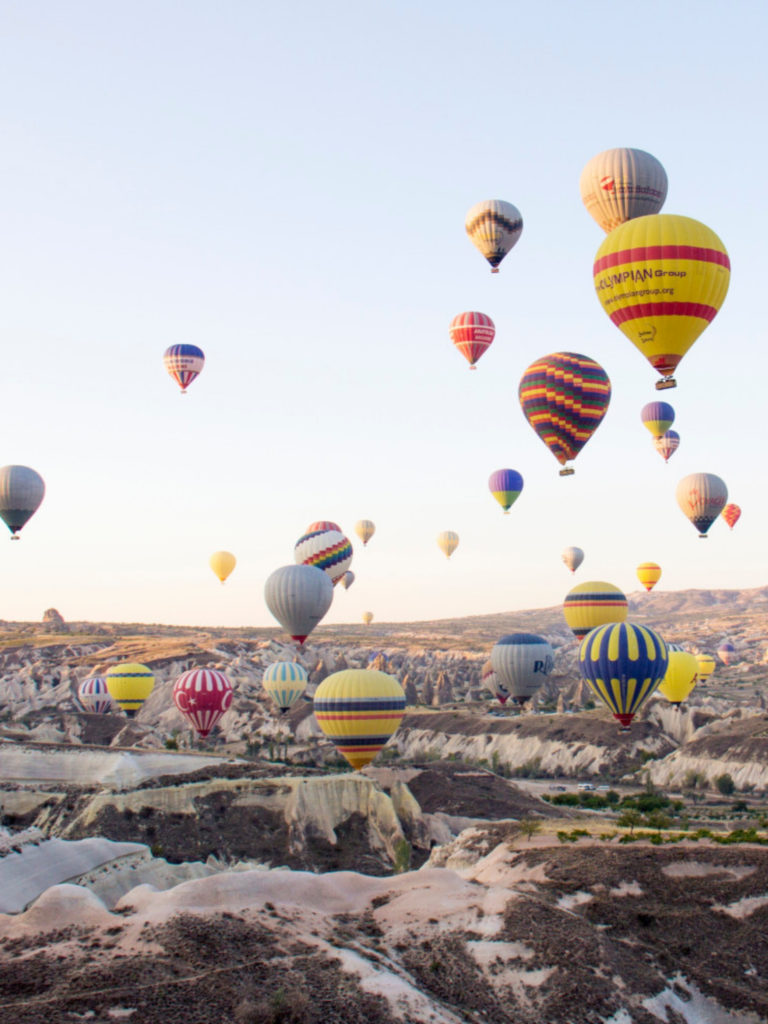 19. Fly high above Cappadocia, Turkey
Chances are you have seen Cappadocia before – if only through the lens of Instagram or Pinterest. For many of us, Cappadocia is a dreamy destination we've only seen through someone else's lens. Far away in Turkey, this location feels like a world away. So you might be wondering – is it worth it? We've asked our writers who have been fortunate enough to visit and the unanimous answer is yes, flying high above Cappadocia in Turkey really is as surreal as it looks. And their top tip: book yourself a hotel for at least 2 or 3 nights. Sometimes the weather will prevent the balloons from flying and you don't want to come all this way only to miss out!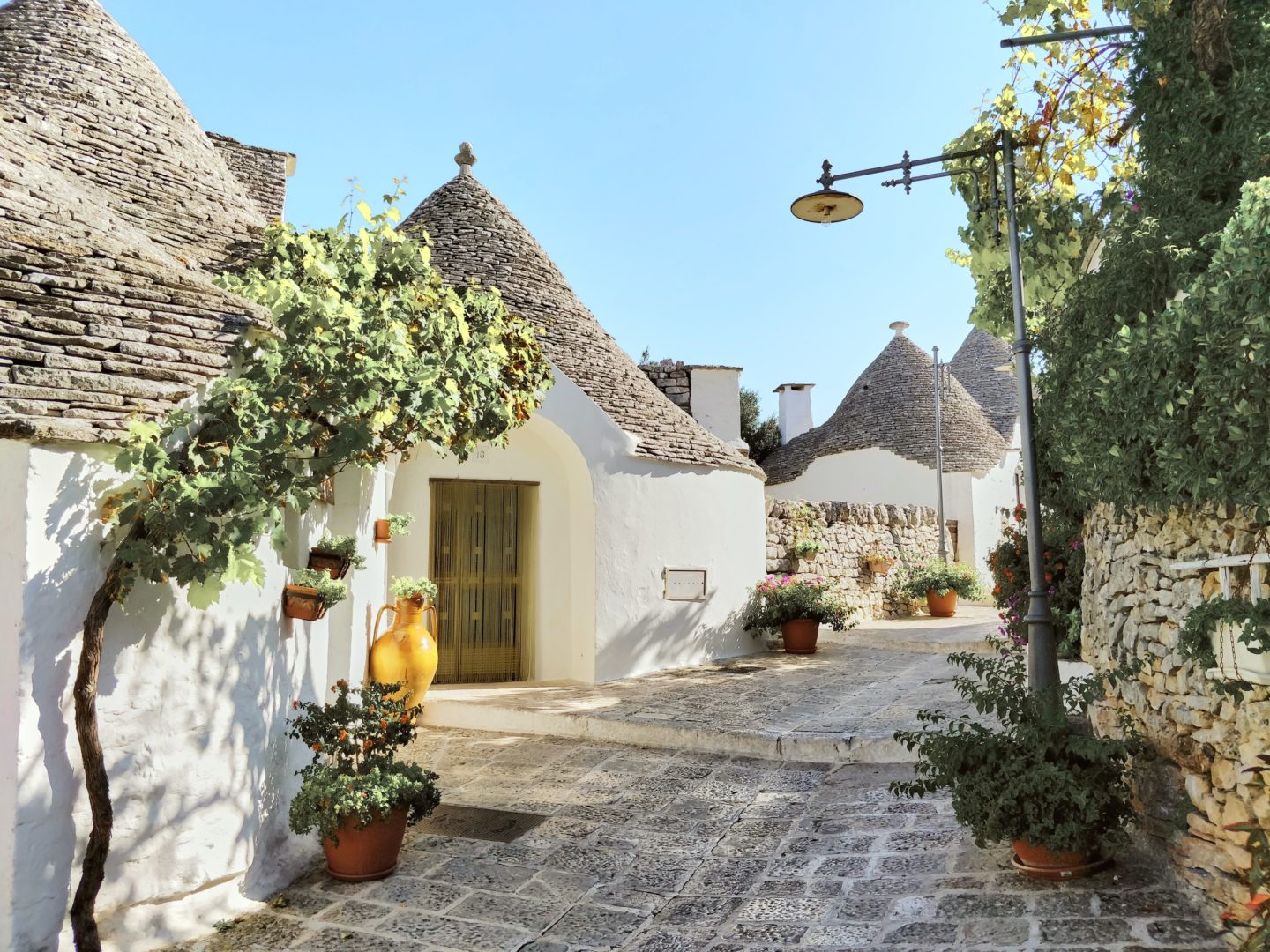 20. Explore Alberobello
Located in Italy's Apulia region, Alberobello has become an instagram sensation in recent years. Thanks to its charming and photogenic houses, this town is one of the most photographed small towns in Italy. And if you're looking for more hidden gems in Italy, check out our guide to the best small towns in Italy to explore.
21. Explore the world famous Cliffs of Moher, Ireland
Ireland is full of beautiful locations wherever you travel, but there is nowhere in Ireland more dramatic and iconic as the Cliffs of Moher on the wild west coast. The sea cliffs are located in County Clare and can be visited as a day trip from nearby Galway. Due to their popularity, you can also join a day trip from Galway if you aren't self-driving, which makes for a really pleasant day out.
Read more: 8 Places you must visit in Ireland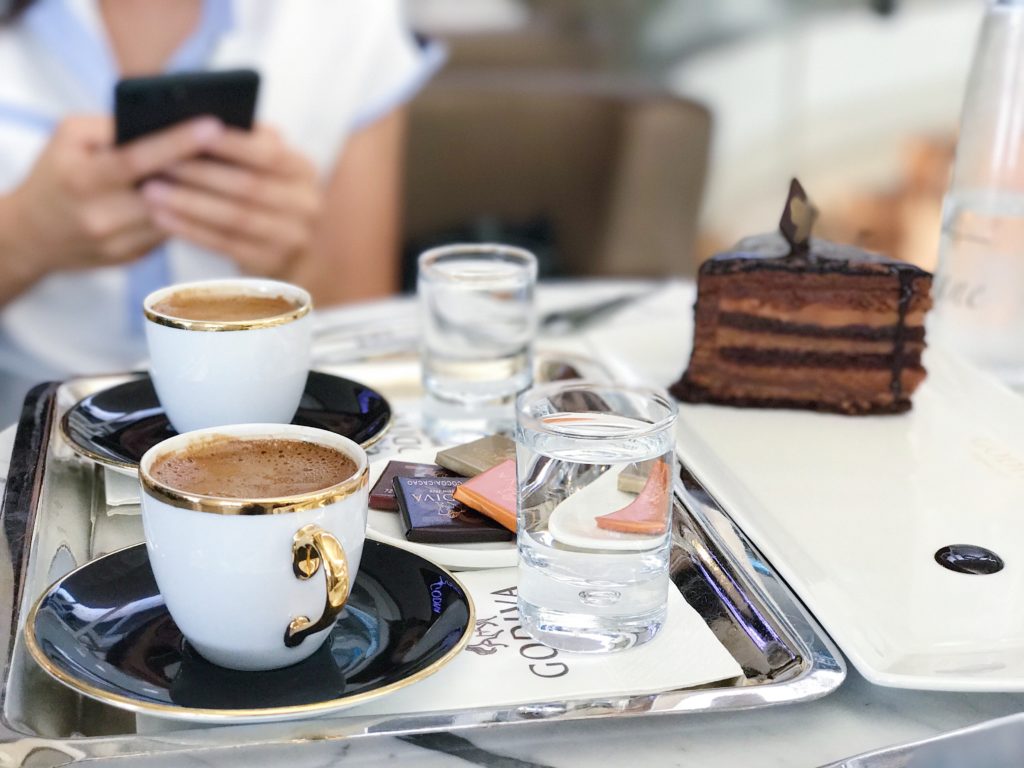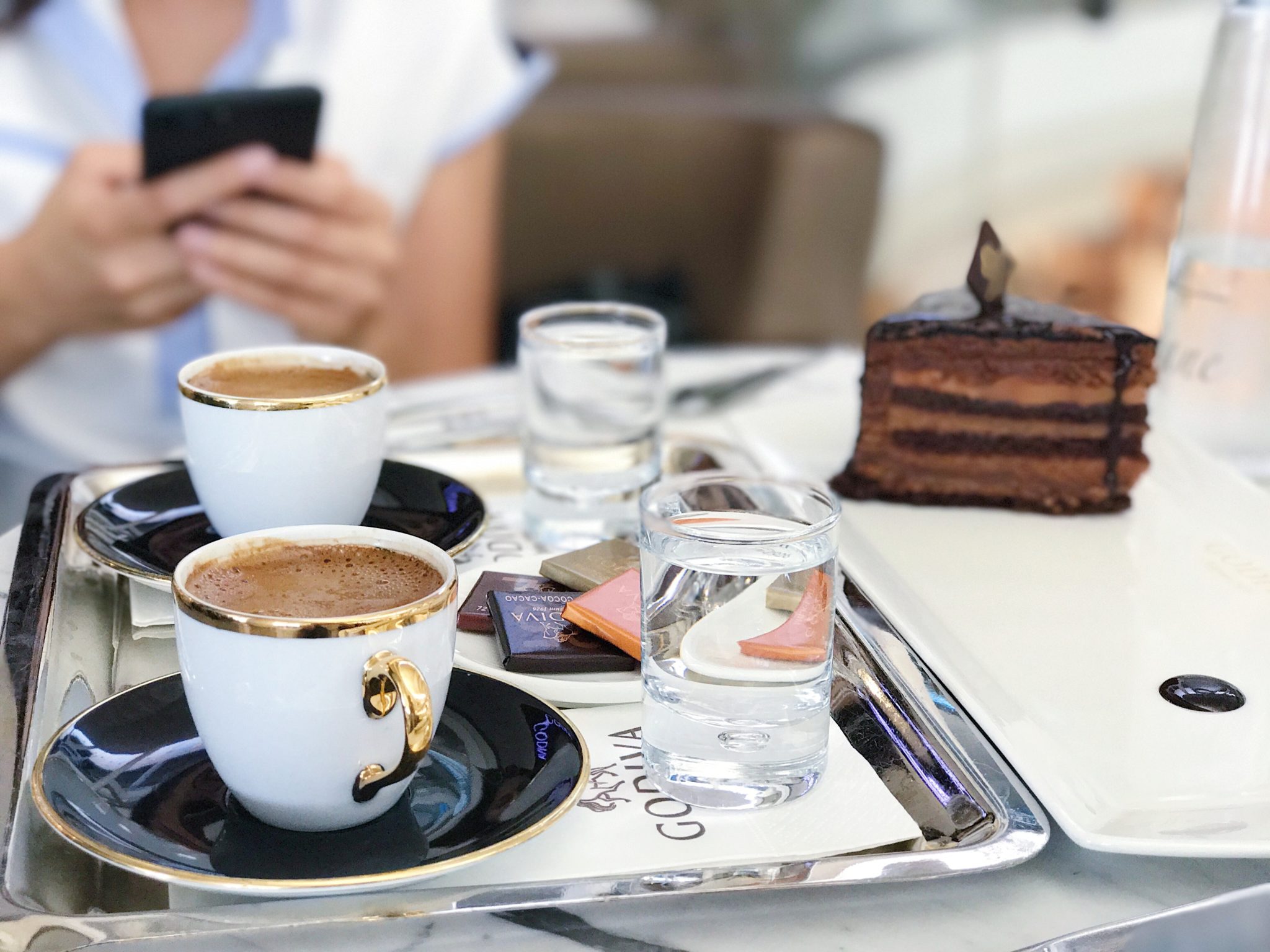 22. Experience Vienna's Kaffehauses (Coffee houses)
There are many reasons to visit Vienna, the capital city of Austria. But if you ask me, there's no better reason or way to pass time, than to spend your days in Vienna's famous kaffehauses. These coffee houses are institutions within their own right and attract visitors from around the world, year round. My favourites include Cafe Central, Cafe Landtmann and Cafe Sperl (to name a few!)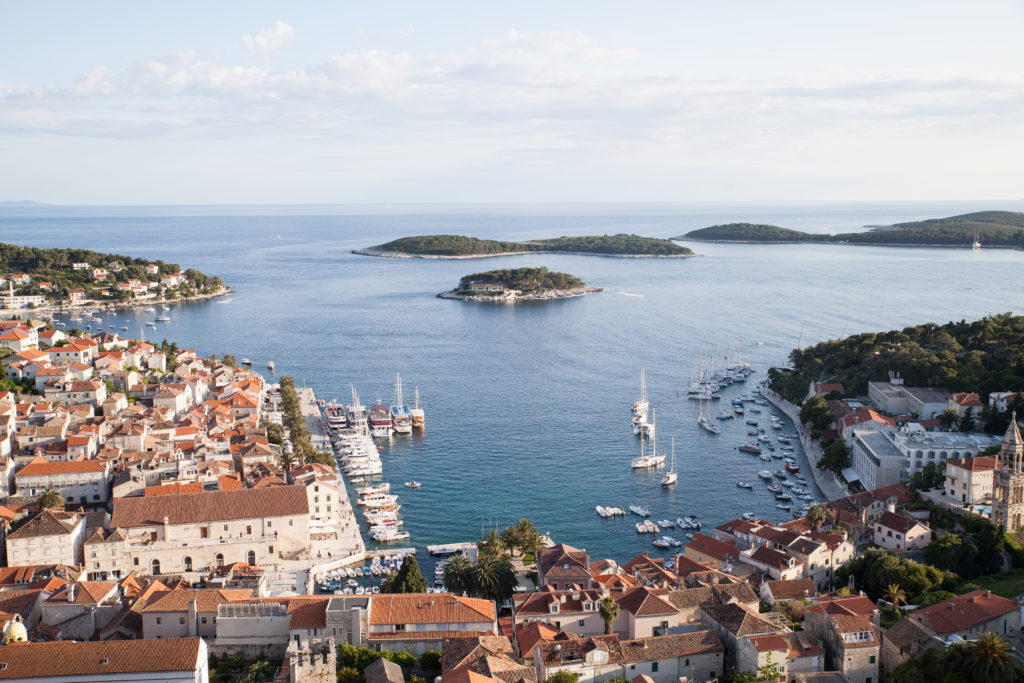 23. Sail the coast of Croatia
Croatia has quickly become one of the most popular vacation spots in all of Europe. And it is little wonder why! This beautiful country on the Adriatic Sea is a paradise for yacht charter lovers, with many travellers venturing into Croatia for yacht week year after year. So if you fancy sailing the coast of Croatia, you will be spoiled for choice.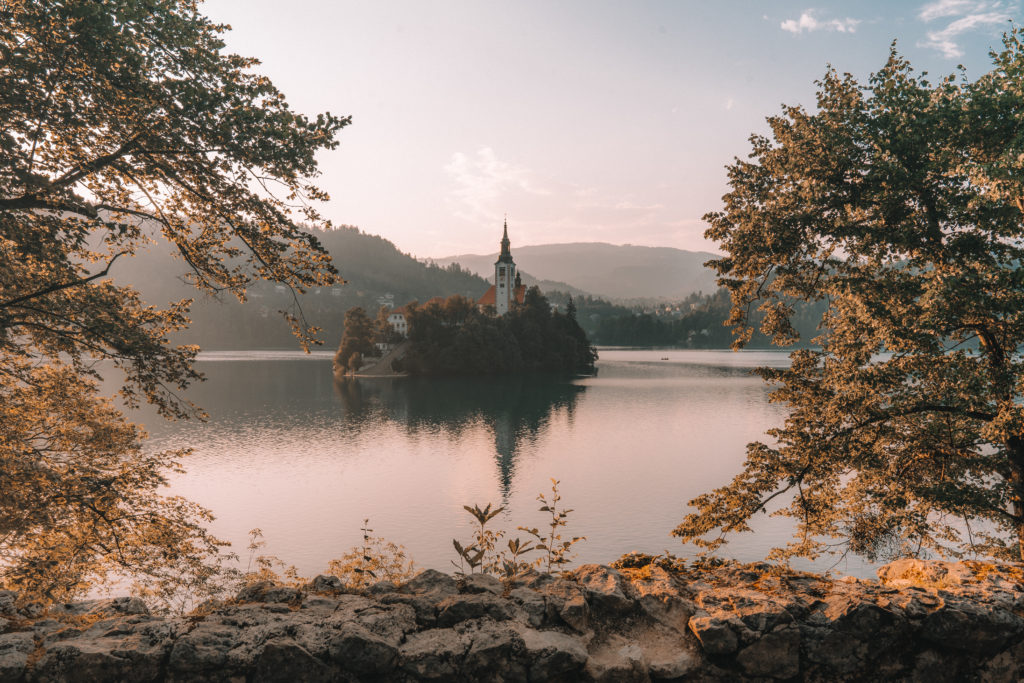 24. Row a boat on Slovenia's Lake Bled
Slovenia would have to be one of the most underrated countries in all of Europe. But this landlocked nation packs a punch when it comes to beautiful destinations to discover, and the most beautiful of those is Lake Bled. This lake is commonly regarded as the most beautiful and romantic lake in all of Europe. And I would gave to agree! The best way to experience the lake is to get out there on it, by rowing a boat from the mainland to the island in the heart of the lake.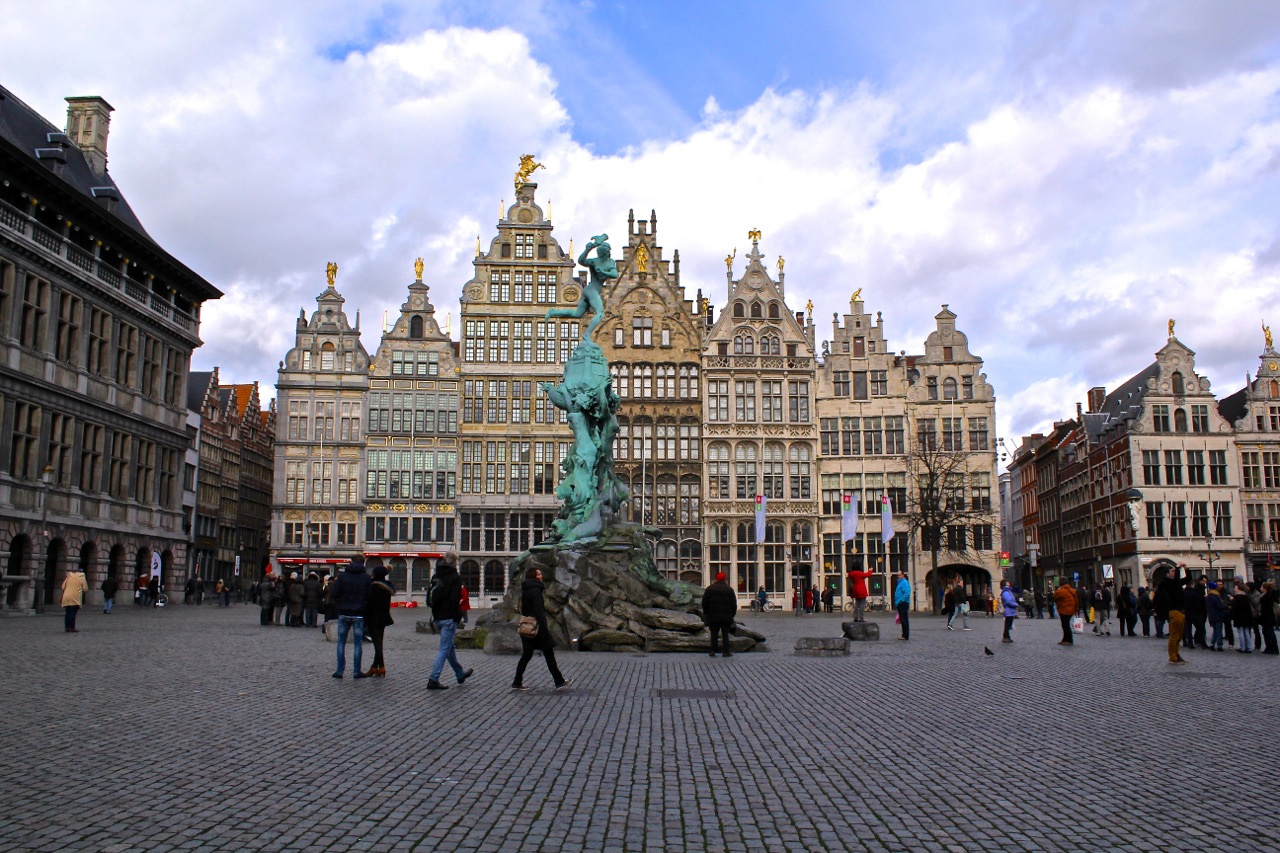 25. Check out Belgium's fashion capital, Antwerp
Belgium is full of great cities to explore – Brussels, Ghent and Bruges are a few of my favourites (and very popular among visitors!) But many travellers miss out on a visit to Antwerp, which is the fashion capital of Belgium. This city has a lot to offer design enthusiasts – from art galleries to museums and a plethora of concept stores and vintage stores to discover.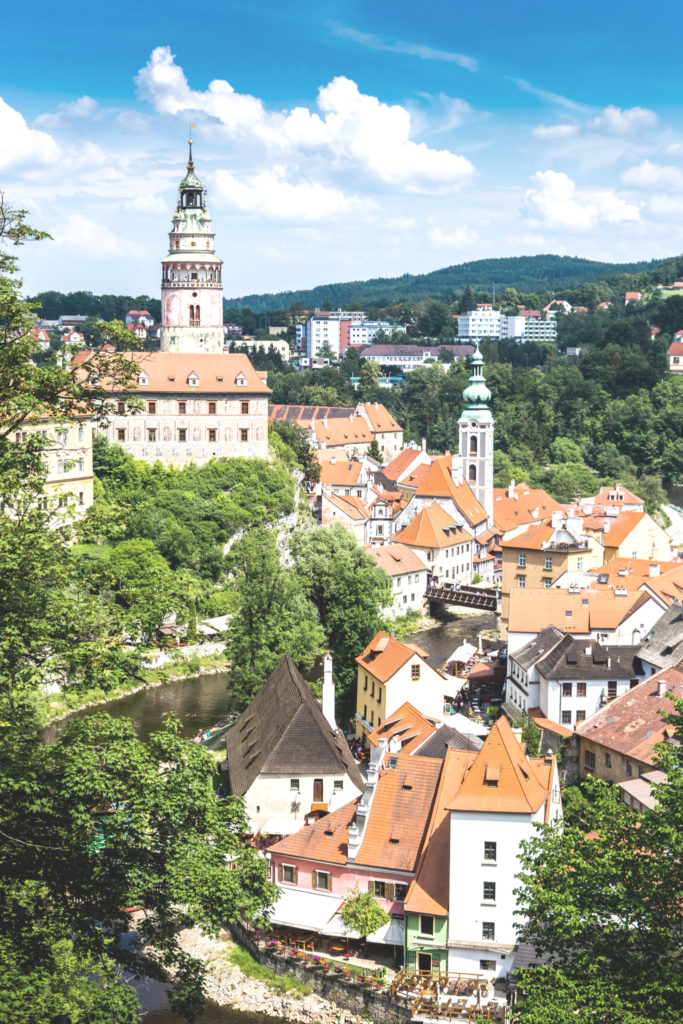 26. Wander around the fairytale town Cesky Krumlov
If you have been to Prague but you didn't visit nearby Cesky Krumlov, I hate to be the one to tell you that you missed the most beautiful little town in all of Czech Republic, maybe all of Europe. Cesky Krumlov can be reached in a short bus ride from downtown Prague, with minibuses and public buses departing daily. It is a great stopover if you plan to travel onwards from Prague to Austrian cities like Vienna, Salzburg or Linz. I won't spoil the surprise for you, but this town is the most beautiful and charming place on earth. Prepare to be amazed!
27. Grab a beer in Dublin, Ireland
The Irish capital city is full of great places to eat and drink, but if I'm being honest – mostly to drink. There is certainly no shortage of pubs and bars in Dublin, with a pub to be found on at least every street. And while things can get a little rowdy on weekends (this is a popular choice for buck's weekends), visit any of the Dublin pubs on a weekday and you're almost guaranteed to have a good time. There really is no bad time of week to visit to be sure, but you'll certainly have a varied experience depending on what day of the week you choose!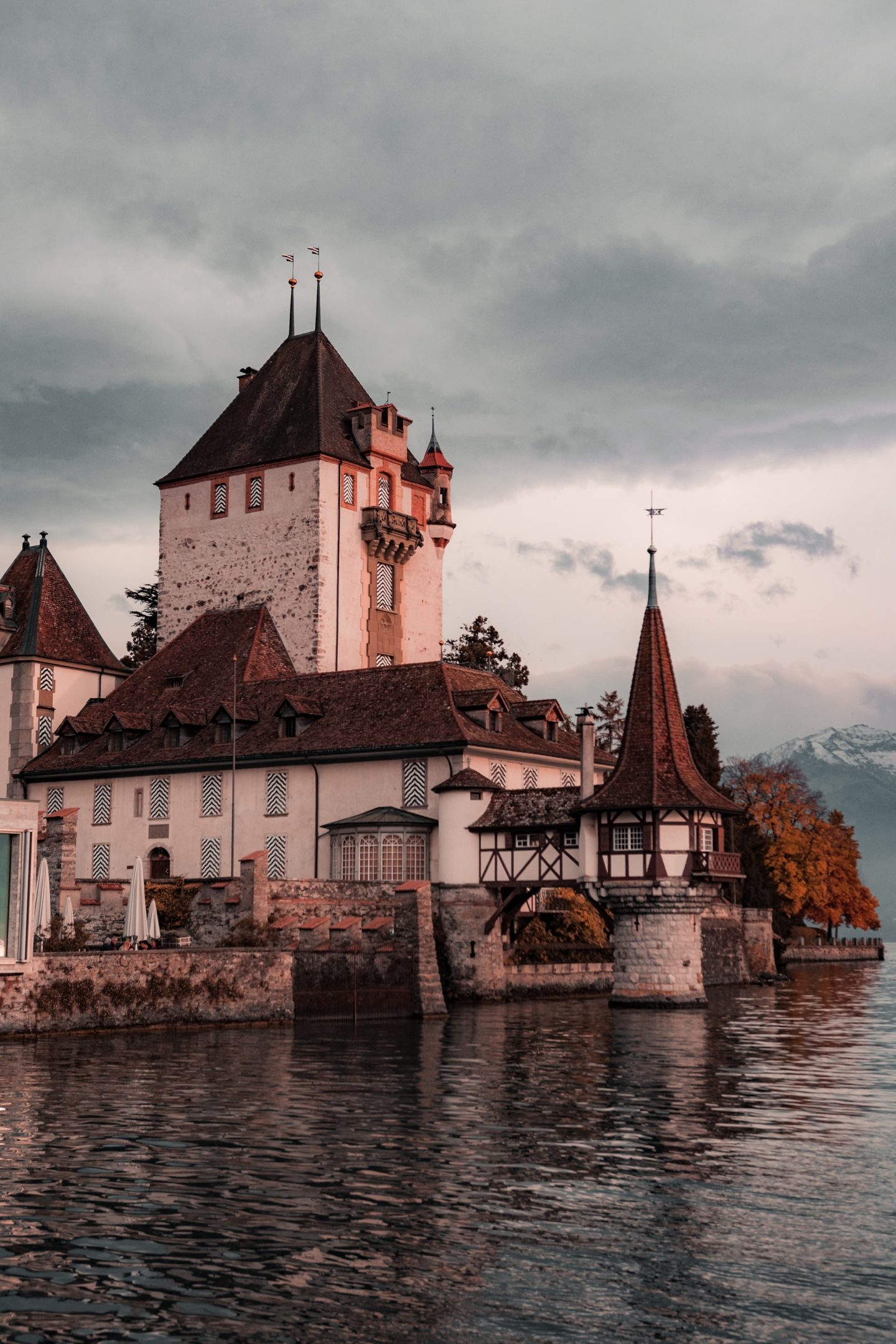 28. Explore Switzerland's Castles
When you think of visiting Switzerland, it is easy to think straight towards mountains, ski and snow. After all, this is one of the most sought after locations in Europe to go skiing. But there's much more to enjoy in Switzerland outside of the winter season, especially if you love exploring fairytale castles.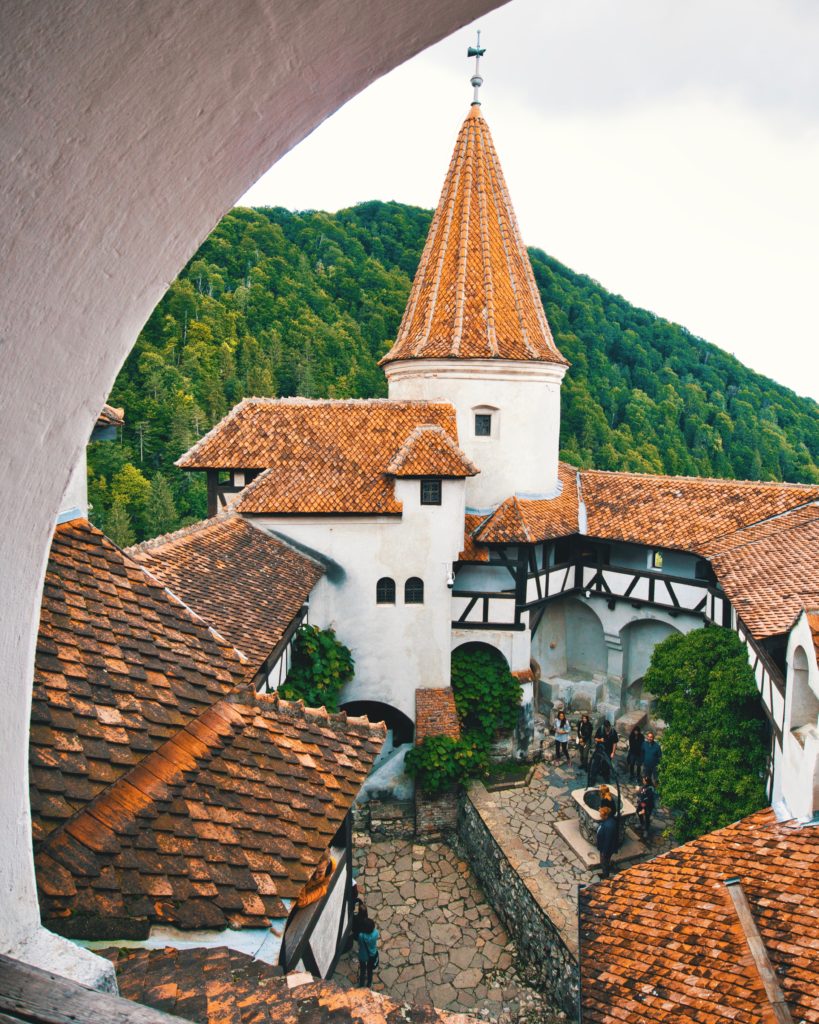 29. Visit Dracula's Castle in Romania
Bran Castle (more popularly known as Dracula's Castle) is one of Romania's most sought after locations and for fans of the legend, that isn't hard to see why. Visiting Dracula's Castle in Romania is as mythical and surreal as you would imagine, with the fortress being home to the many myths and legends Dracula's character is made after. To visit, just make your way to Brasov, a nearby town that is great for basing yourself if you plan on visiting the castles around the region.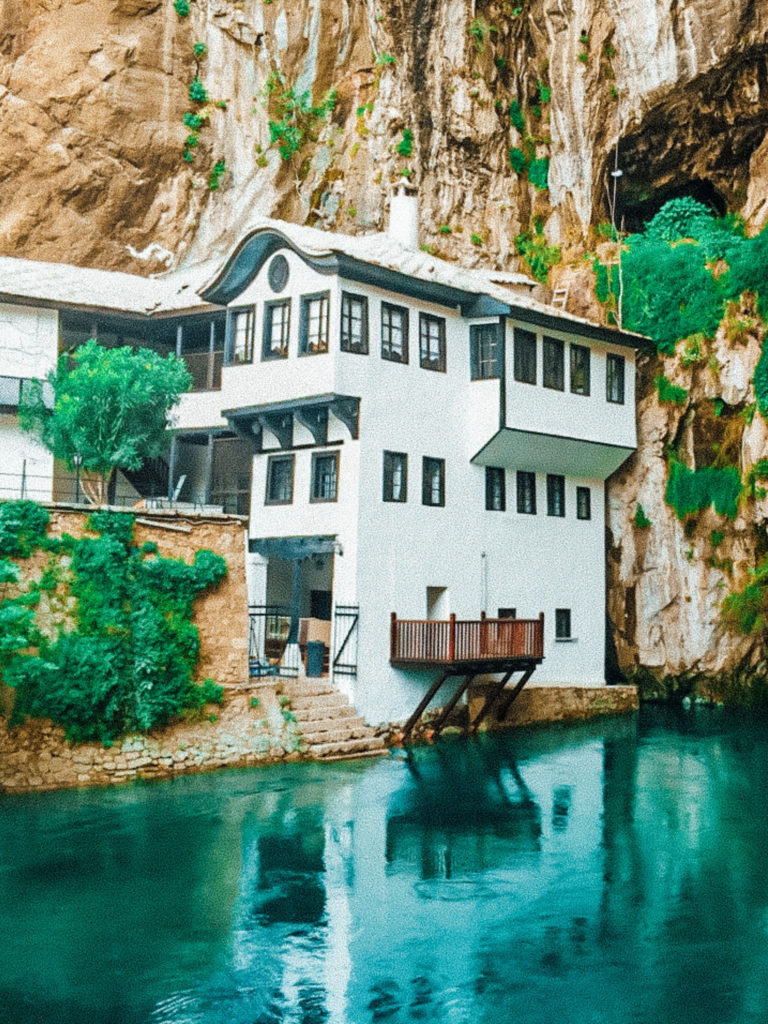 30. Discover Blagaj Tekke, Bosnia & Herzegovina
Bosnia and Herzegovina often gets overlooked in guidebooks and popular recommendations, but we really find it hard to see why here at World of Wanderlust! If you ask me, Bosnia and Herzegovina is one of Europe's best hidden gems. And although there are many locations worth visiting in the country (Sarajevo and Mostar are two of the most visited), if we had to pick just one location it would be the ethereal Blagaj Tekke. The monastery built into the cliff face is quiet and serene, located up a small dirt path and must be seen to be believed.
31. Drive through Provence in Summer
France is full of enviable locations but nowhere is more sought after than Provence, especially in the summer months. A visit to Provence in summer is filled with citrus fruits, white wines, bicycle rides into the village and long days that melt into long evenings. Put simply, this is the good life!
32. Hike the Caucasus in Georgia
Located between the Black Sea and the Caspian Sea, the Caucasus span a number of countries such as Armenia, Azerbaijan, Georgia, and parts of Southern Russia. And if you're looking for an introduction to the region, perhaps the best destination to experience the Caucasus for the first time is Georgia, which has swung its doors wide open to tourists in recent years and is embarking on marketing campaigns to continue to grow its tourism sector. The region is full of dramatic mountain ranges, making for an epic backdrop to your adventures.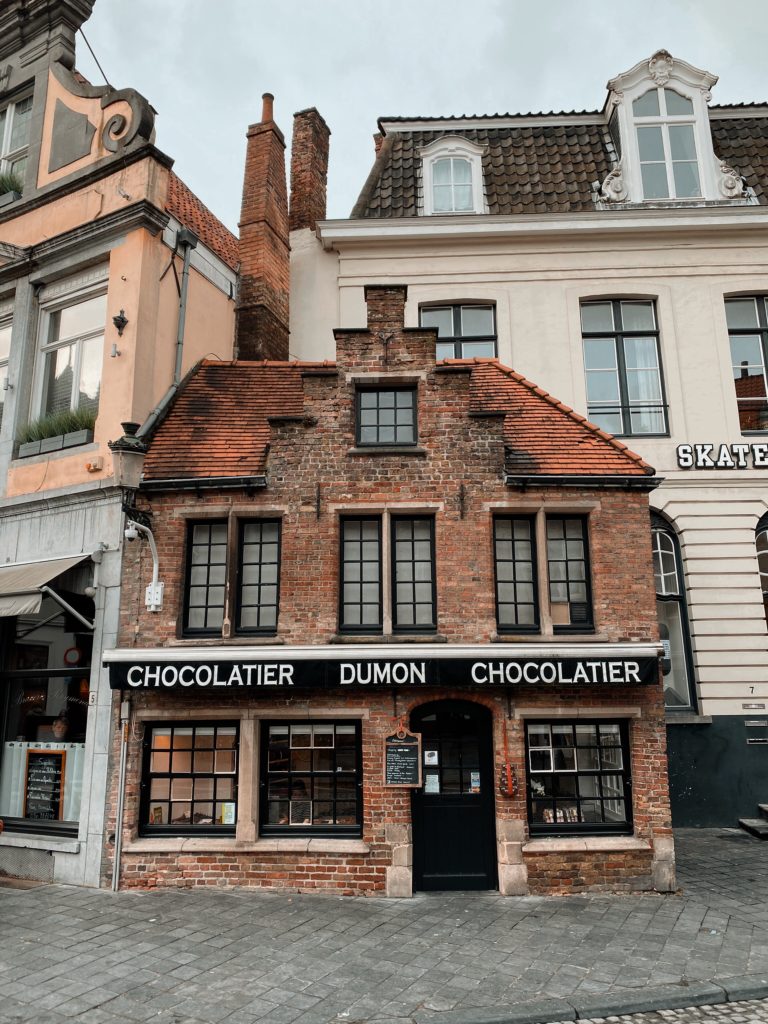 33. Wander the Old Town of Bruges
If I had to list all of my favourite towns in Europe, I can say without shadow of a doubt Bruges would be in my top three. There's just something so effortlessly charming about Bruges, a city built on canals and with enough chocolate shops to last you a lifetime! This city has so much old world charm and all of it can be found in the heart of the Old Town. So take your time – wander around and don't make plans. This is a city best discovered on foot, focusing on the journey rather than the destination.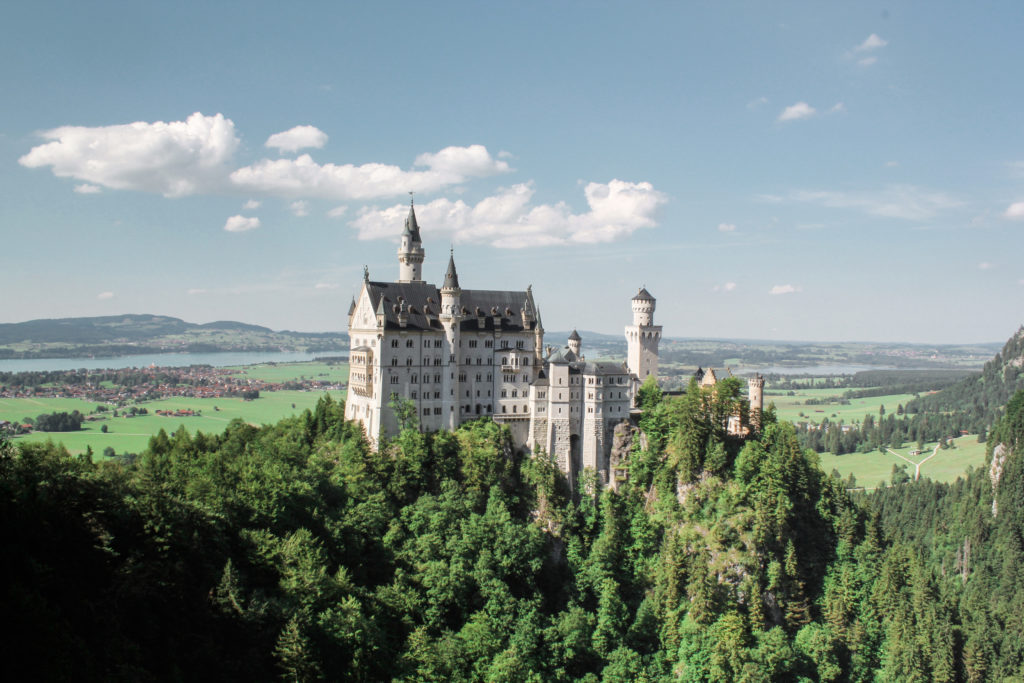 34. See Neuschwanstein Castle up close
I will never forget the moment I saw Neuschwanstein Castle in real life for the first time (and in fact the only time!) As someone who grew up watching Disney films (didn't we all!?), I was itching to see the famed Disney castle in the flesh. For those of you not privy, the castle is said to be the inspiration for Walt Disney's logo and famed Disney castle and when you see Neuschwanstein in the flesh, it is easy to draw comparisons! While you can also step inside the castle and learn the history, the stand out of your day will undoubtedly be the viewing platform where you can see the castle bursting out of the forest. It is truly a sight!
35. Travel on the real Hogwarts Express, Scotland
Now I don't know about you, but for me, there has been no dream of mine as important to attain in this lifetime, as getting into Hogwarts. And while I can't say I've received a letter in the mail (yet), I can confirm that I have boarded the Hogwarts Express in Scotland. Yes, this is real life! The Hogwarts Express was filmed crossing the famous Glenfinnan Viaduct in Scotland in the hit films, but is in fact a real life location. So what are you waiting for? This is as close to magic as it gets.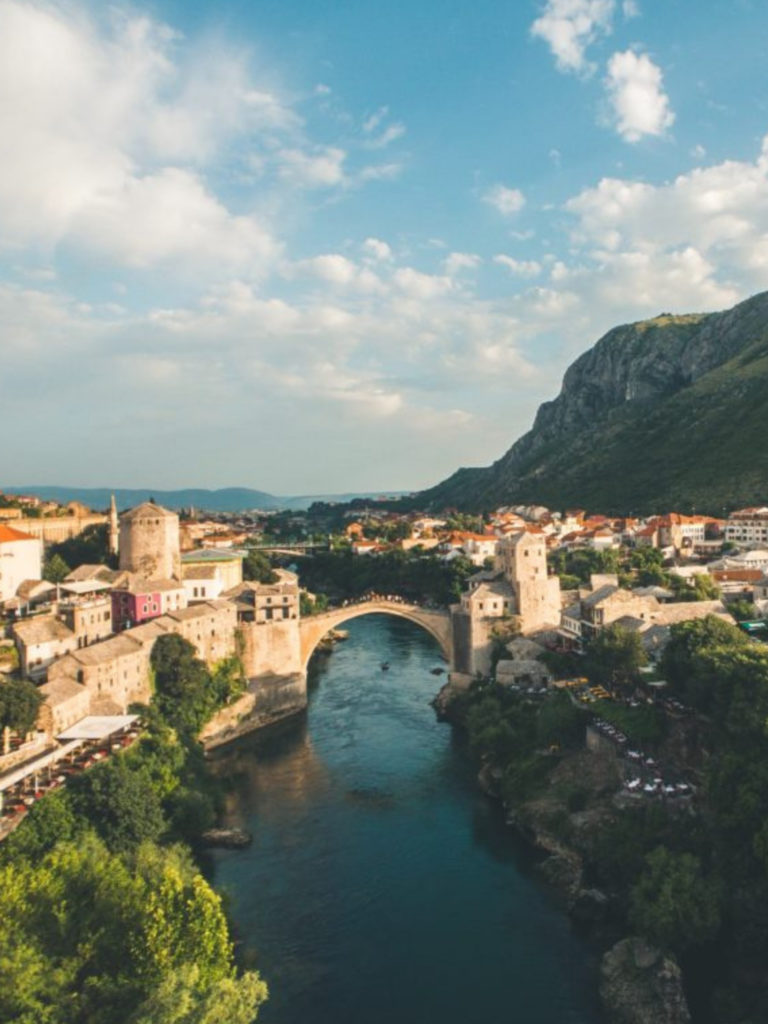 36. Discover Mostar, Bosnia & Herzegovina
Another beautiful location in Bosnia & Herzegovina that this list would be incomplete without is Mostar. There is only a short driving distance between Mostar and Blagaj (mentioned earlier), so we suggest you see them both. Mostar is a charming small town that gained popularity alongside nearby Dubrovnik, which is also named in our Europe bucket list. Many visitors were intrigued to cross the border and see some of Bosnia & Herzegovina, which prompted day trips into Mostar during the summer months. The city is best explored on foot and without too many plans, just wander.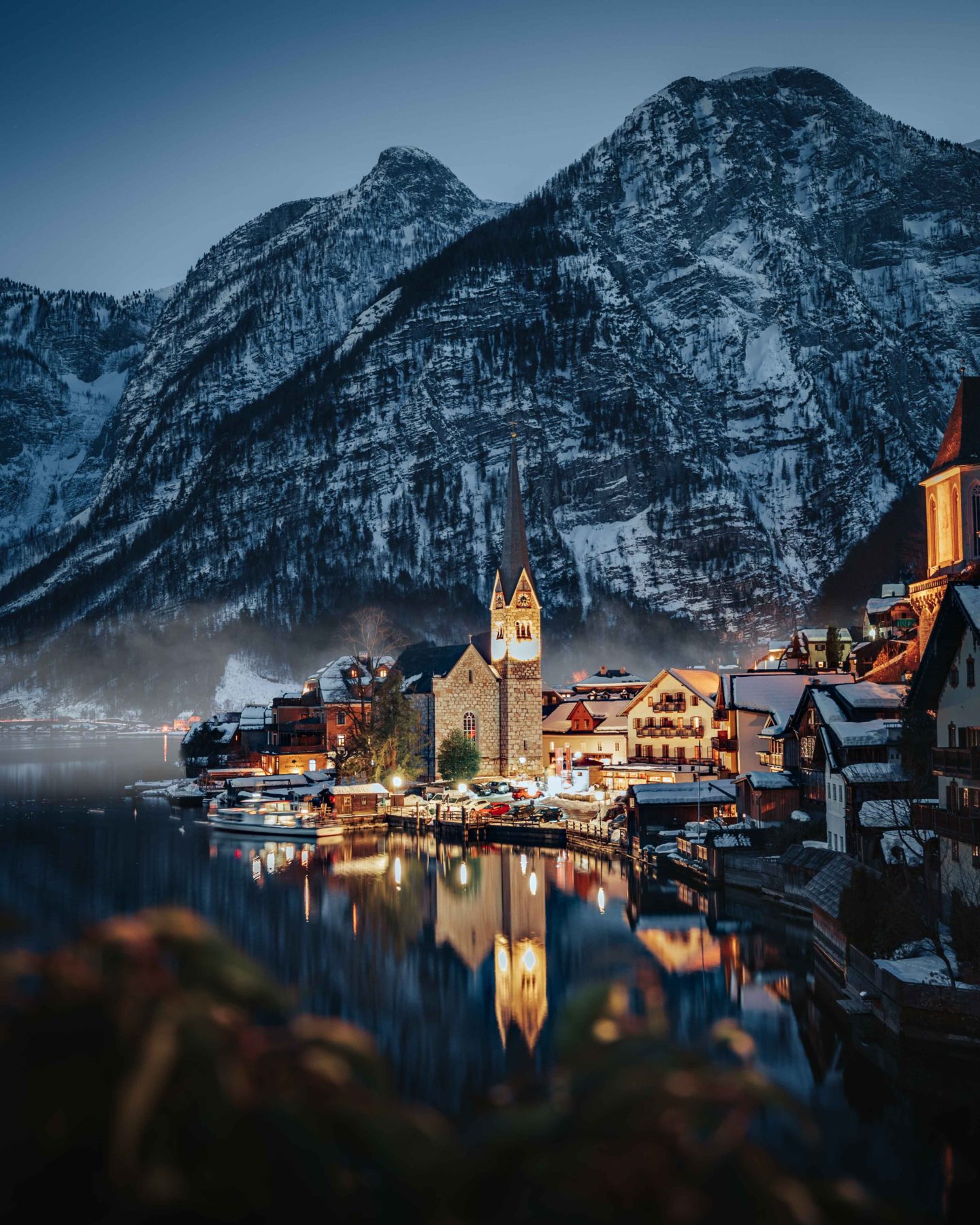 37. Visit Hallstatt, Europe's prettiest lakeside town
One look at Hallstatt in Austria's alps will have you packing your bags and getting ready to book a flight to Europe. Trust me, I know first hand! But what might surprise you is that this stunning lakeside town is even more beautiful in real life. In fact, the photos hardly do it justice! So if you're looking for a romantic location where fairytales seem real, this is it.
Read more: How to Visit Hallstatt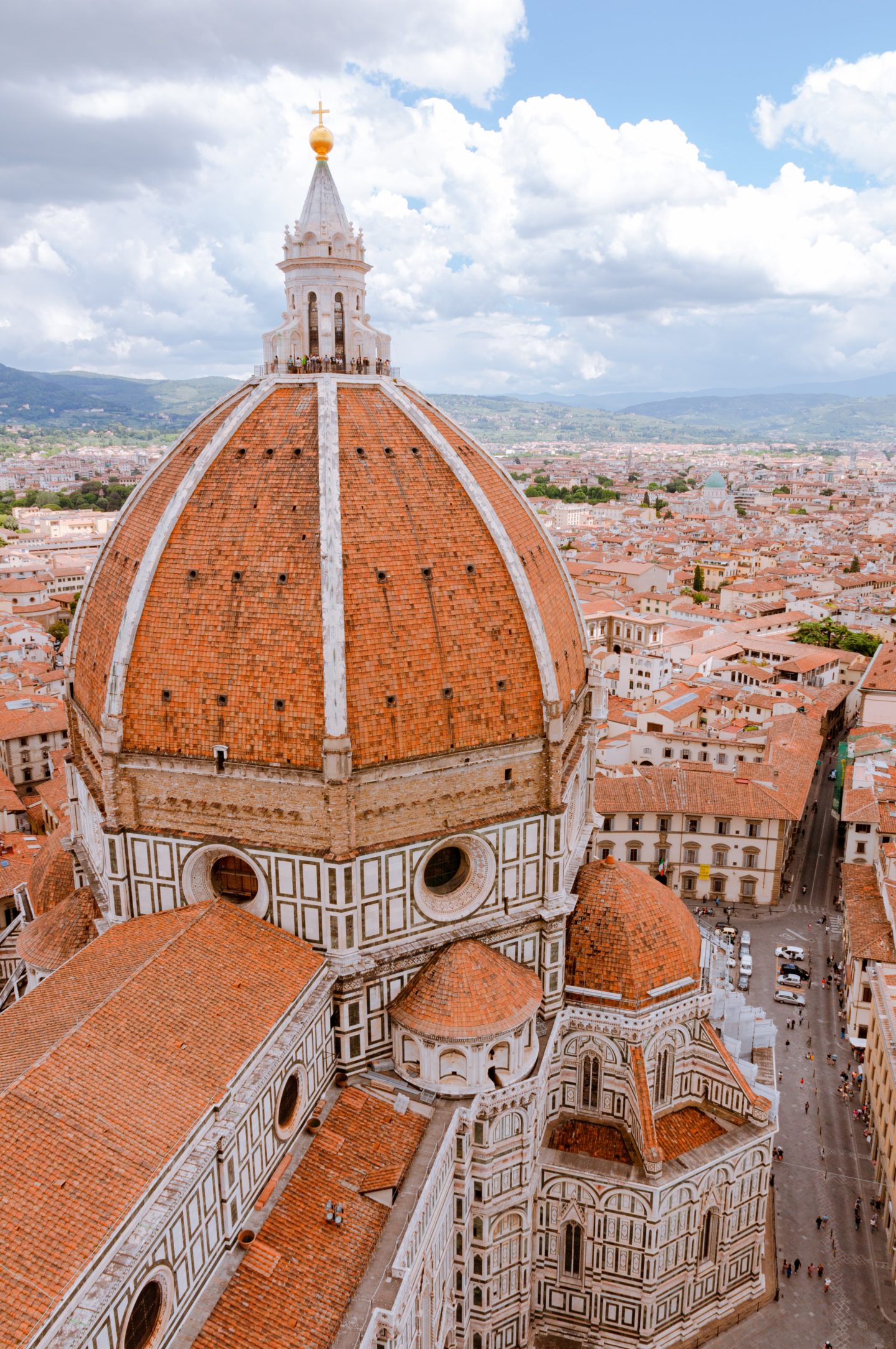 38. Eat Gelato in Florence
If you ask me, there is no prettier city in all of Italy – in fact I would go so far as to say nowhere even comes close. Florence is just in a league of its own – with its terracotta rooftops, imposing cathedrals, and endless art on display both indoors and outside. But the one thing that really keeps me coming back to Florence, I have to admit, is the gelato. I've never seen so many gelaterias in such a compact space! And the flavours? You'd better believe you will find the best gelato here in Florence.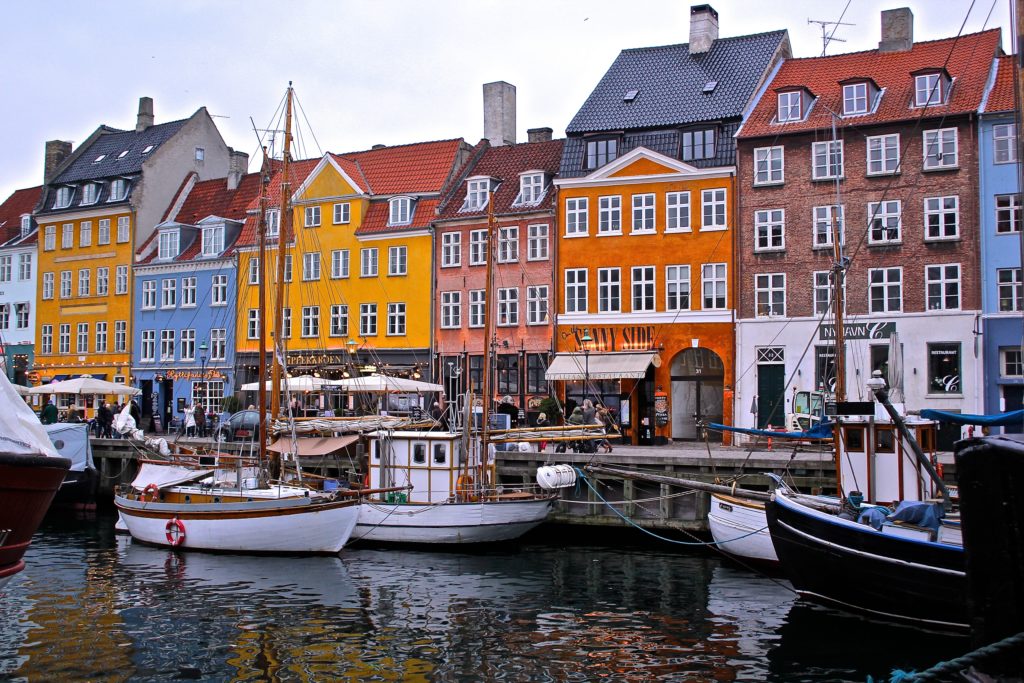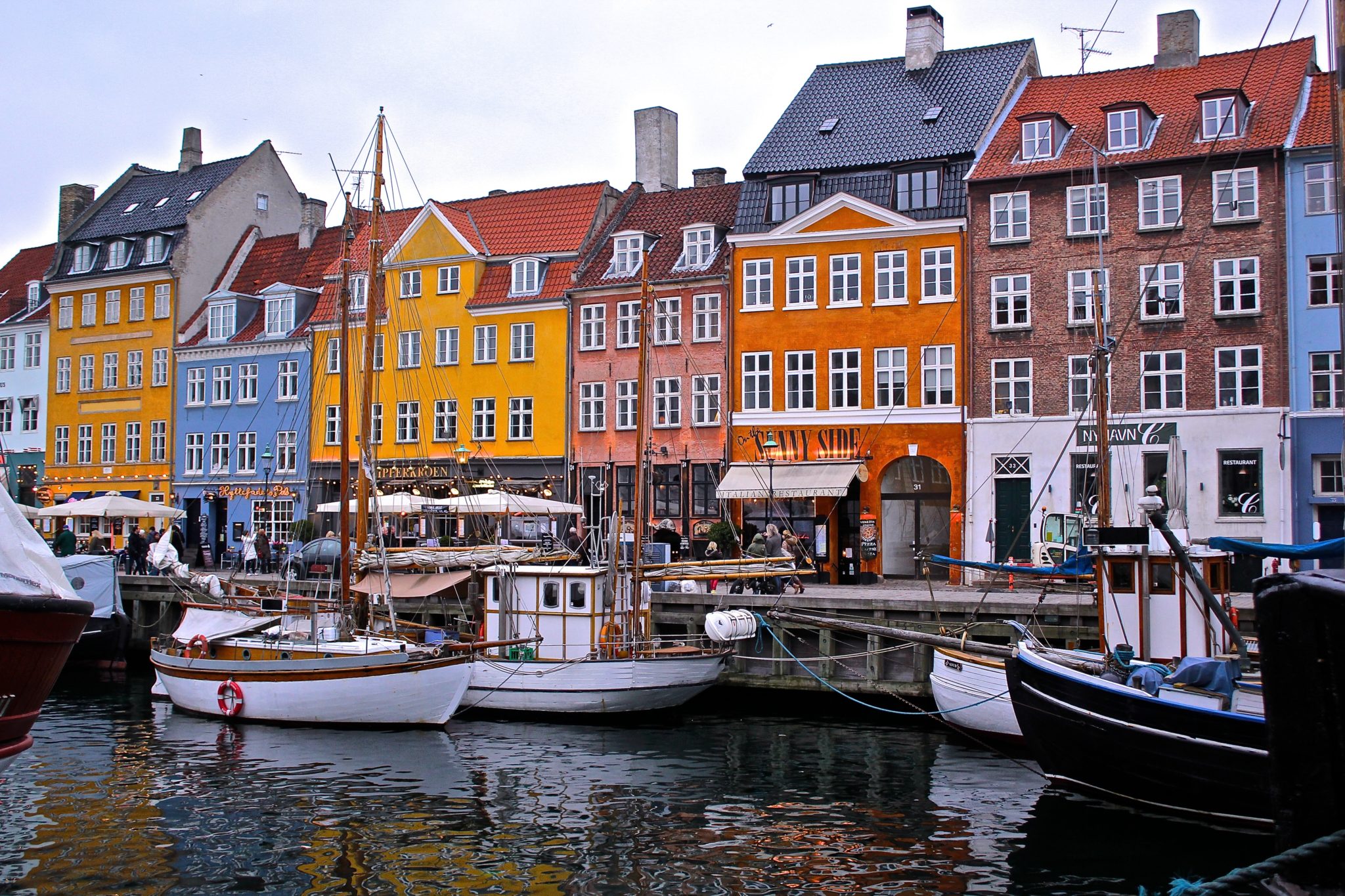 39. Walk through Nyhaven, Copenhagen
Copenhagen was always a pipe dream for me as it is one of Europe's most expensive cities (it is commonly named #1 in the most expensive cities in Europe, but sometimes the list names London or Paris depending on the year). But whatever the case, Copenhagen is expensive. That much we know for sure. However when I finally visited, it was worth the wait. This city is so magical and charming, even in the colder months. If you aren't already familiar with Hygge, you will be soon!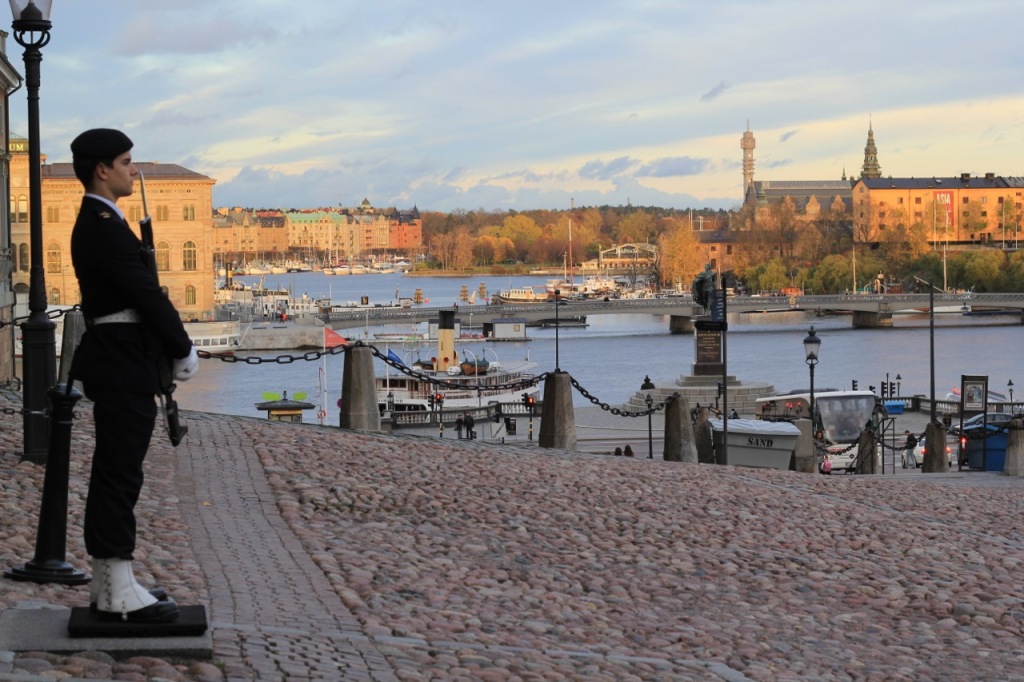 40. Visit Sweden's capital city, Stockholm
And while we're in these Northern parts of Europe, this list would not be complete without sending you to the Swedish capital, Stockholm. If you're into fashion, then there really is no other city that compares to the street style you'll see on an ordinary day in Stockholm. This city is effortlessly cool and really springs to life in the warmer months, but is equally charming and cosy in winter. Take your pick!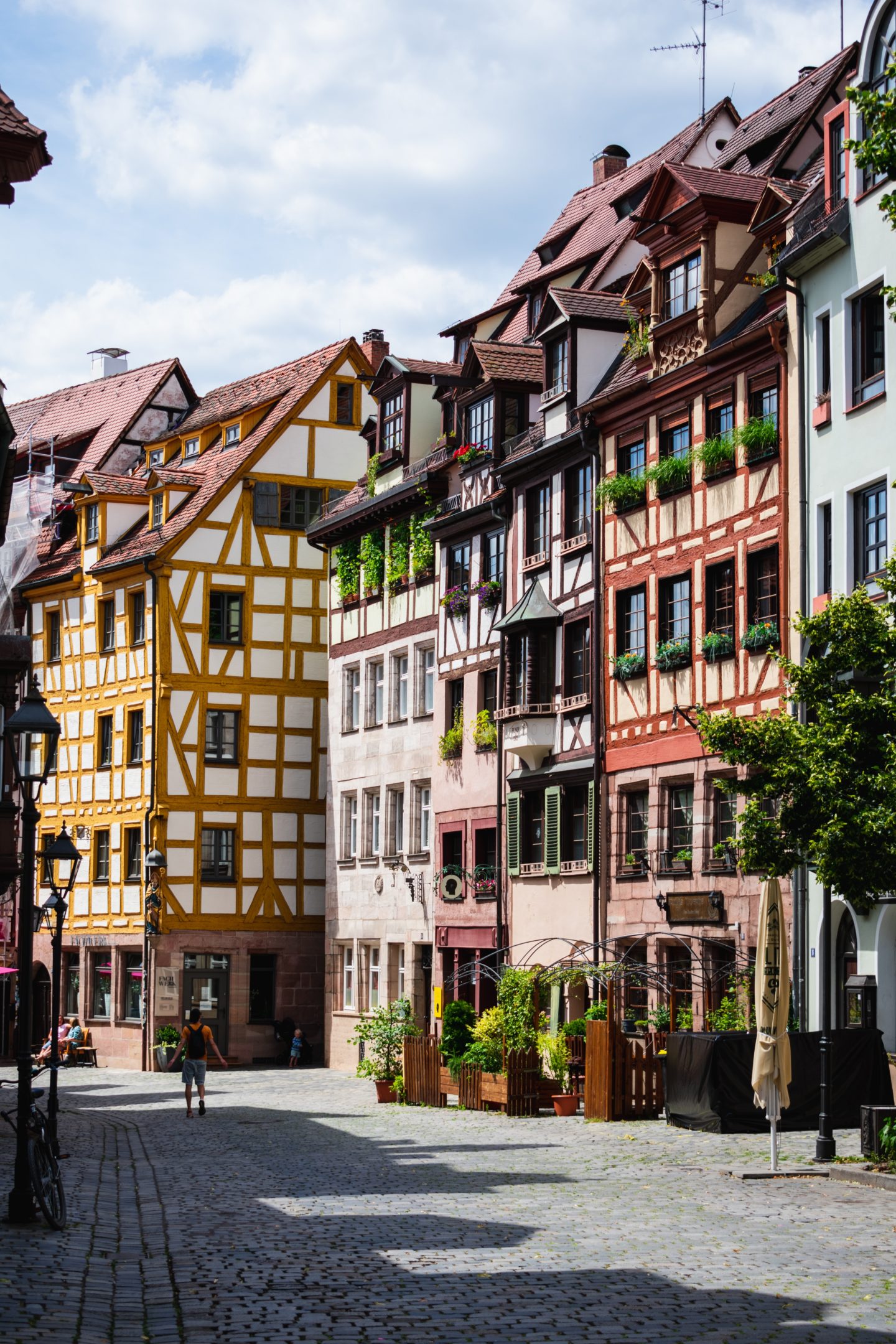 41. Visit Nuremberg, Germany
Over in Germany, you might want to add Nuremberg to your list of adventures, especially if you are visiting in the lead up to Christmas! This city really puts on a show for Christmas with one of Europe's biggest Christmas markets. So if you're looking for Christmas spirit and mulled wine, you'll find all that and more in Nuremberg throughout December.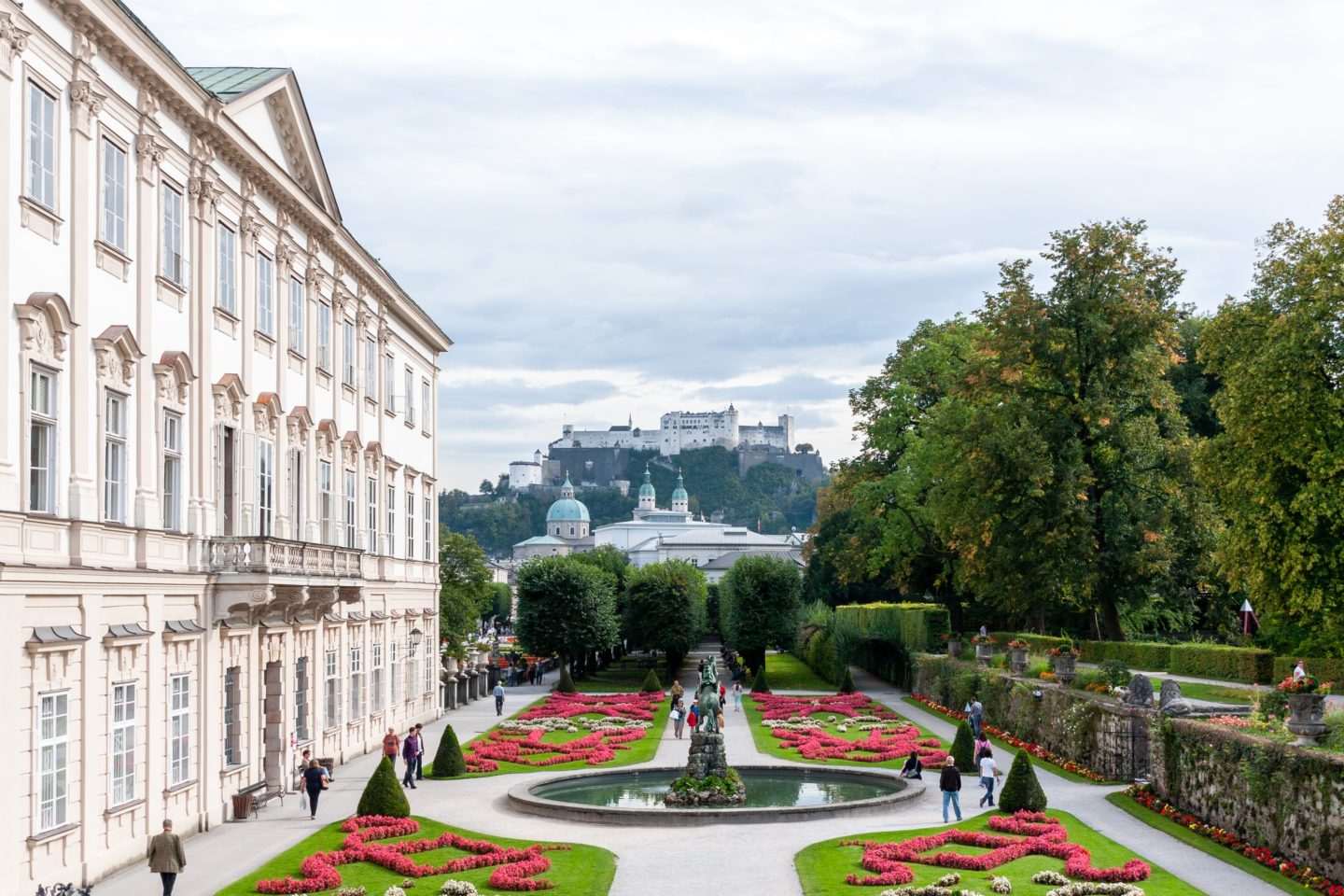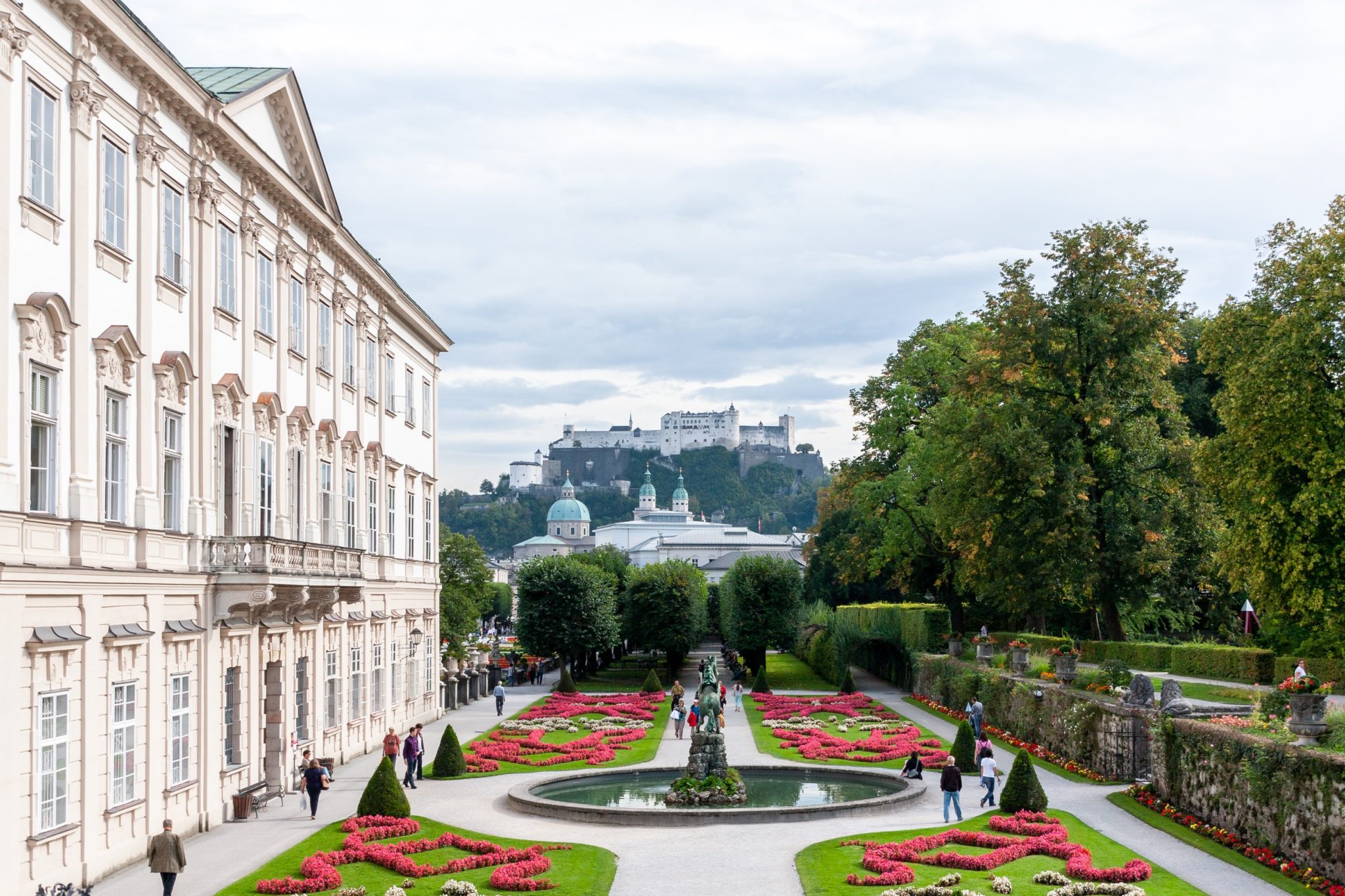 42. Experience the real Sound of Music
If you're a fan of the Sound of Music, you absolutely cannot visit Europe without stopping in to Salzburg in Austria. Not only is this one of the major backdrops for the film (this is in fact where the entire crew stayed during filming), but it is also the birth place of Mozart. So if nothing else, this city certainly is musical!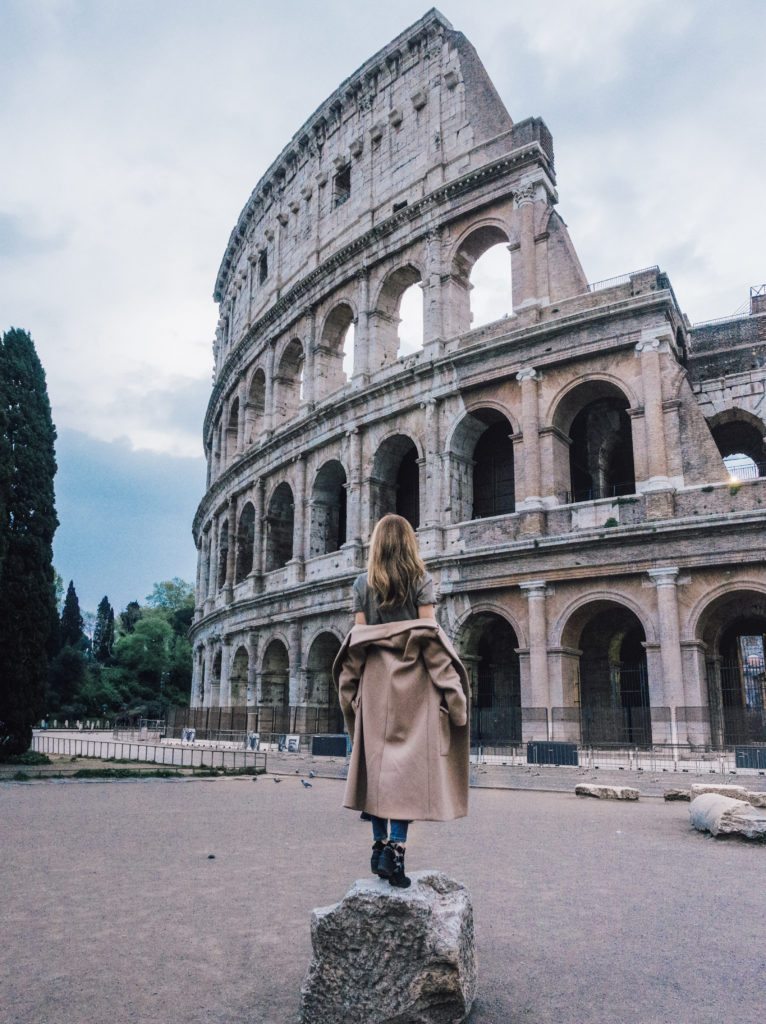 43. Visit Rome, the Eternal City
You know what they say – all roads lead to Rome. And we have to agree on that one. The first time I visited Rome I visited the Trevvi fountain and threw my coins with the hopes of coming back. I have since been back, twice, but still don't think I've had enough. This ancient city is full of ruins and artefacts, making it a must visit location on your trip to Europe.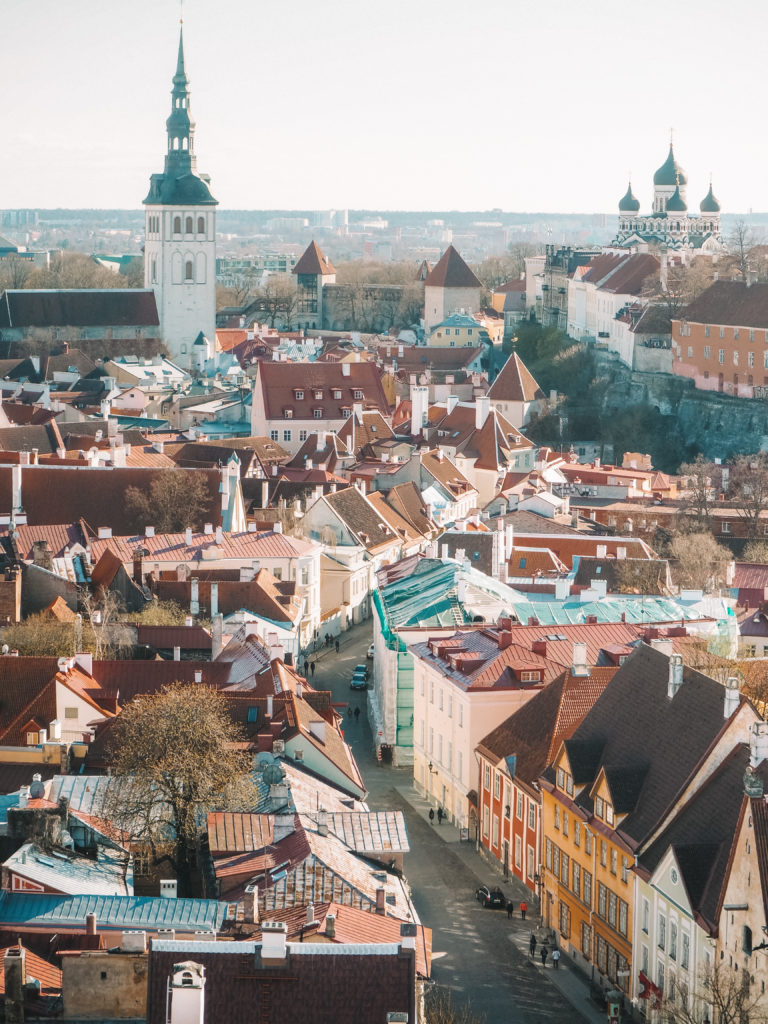 44. Walk the streets of Tallinn's Old Town
If you haven't yet heard of Tallinn, the capital city of Estonia, then now is as good a time as any. I often tell people this city is pulled straight out of a fairytale book and as you wander around the Old Town, you will soon see why. There is a enough charm at every corner, that you will be forgiven for thinking you have stepped into a film scene!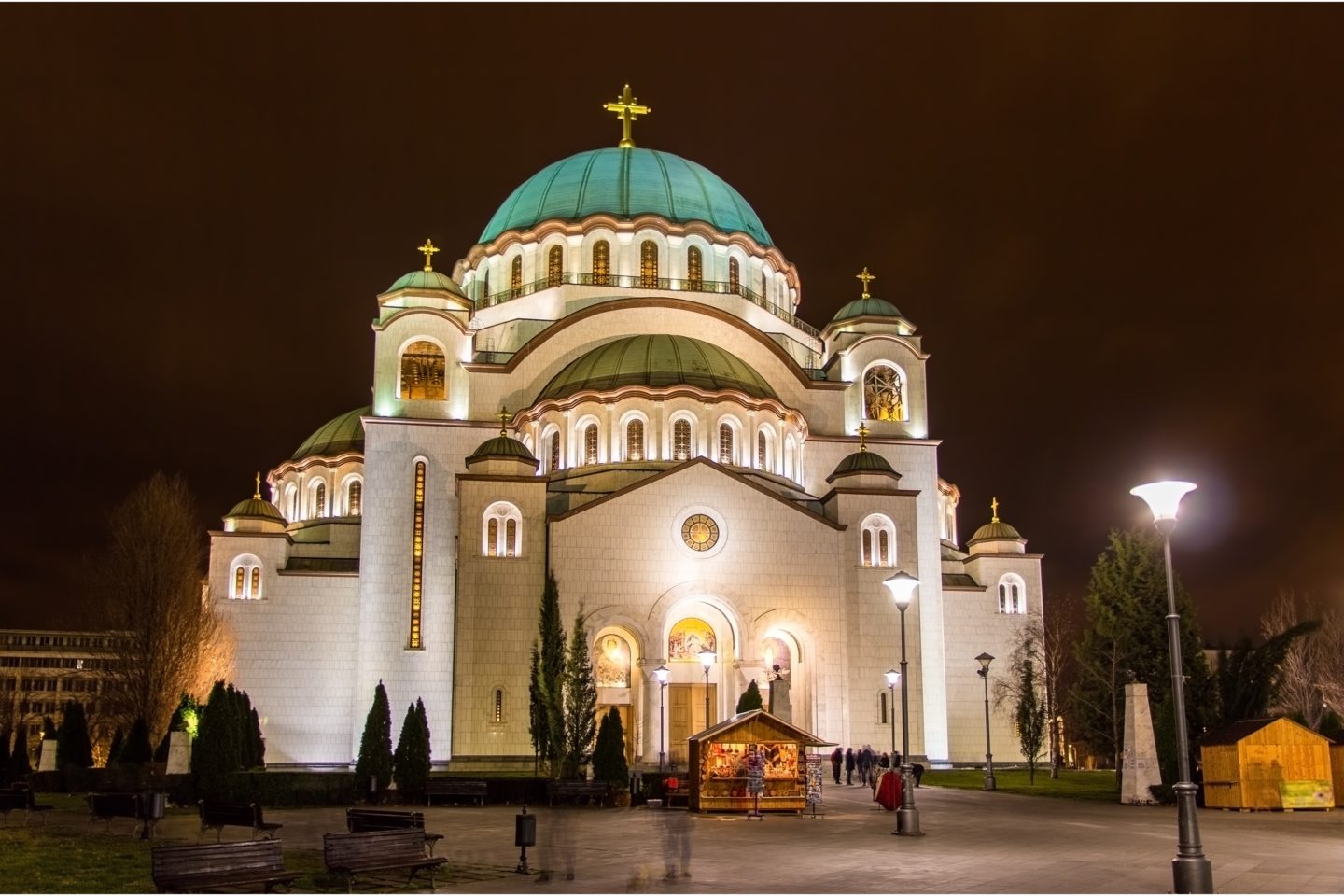 45. Explore Belgrade, Serbia
Belgrade is the capital city of Serbia and it is also the capital of partying this side of Europe. But there's much more to Belgrade than a great night club scene, however this could be reason enough to visit! The city is effortlessly charming and much more affordable than other European capitals.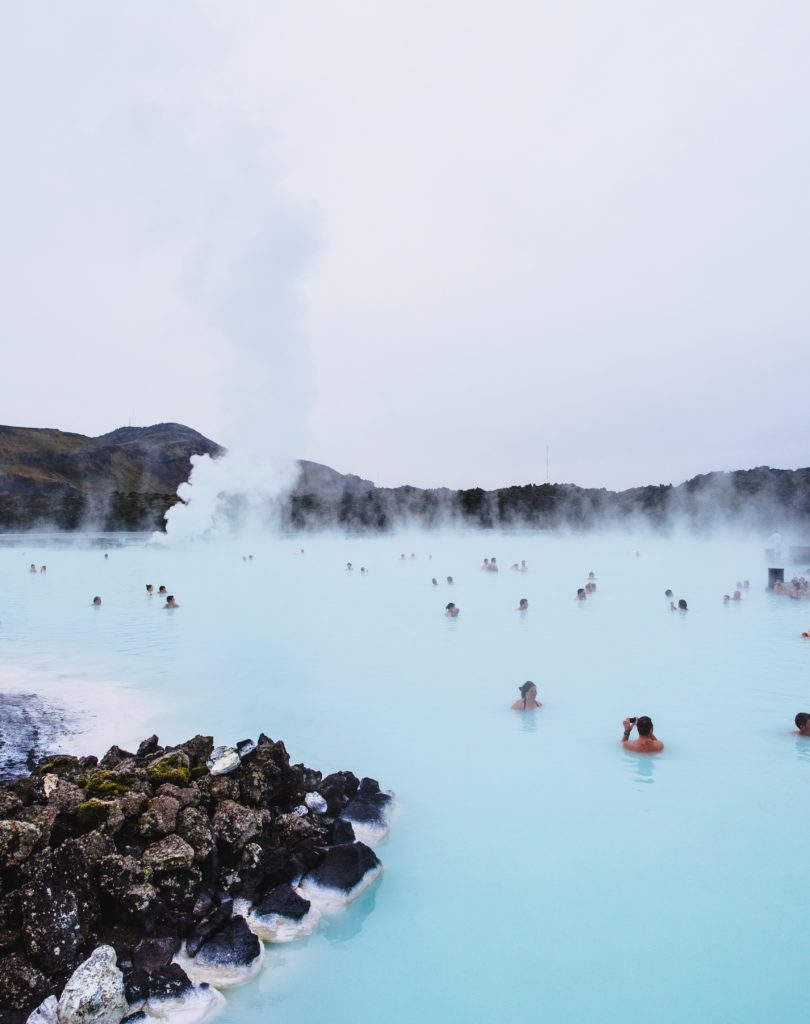 46. Swim in Iceland's Blue Lagoon
Nearing out the end of our list, you didn't think I would complete a European bucket list without mention of the Blue Lagoon, did you? But of course not! The Blue Lagoon is Iceland's most famous location, with travellers coming from near and far to swim in the healing waters. Even the Kardashians made a point of visiting during their time in Reykjavik.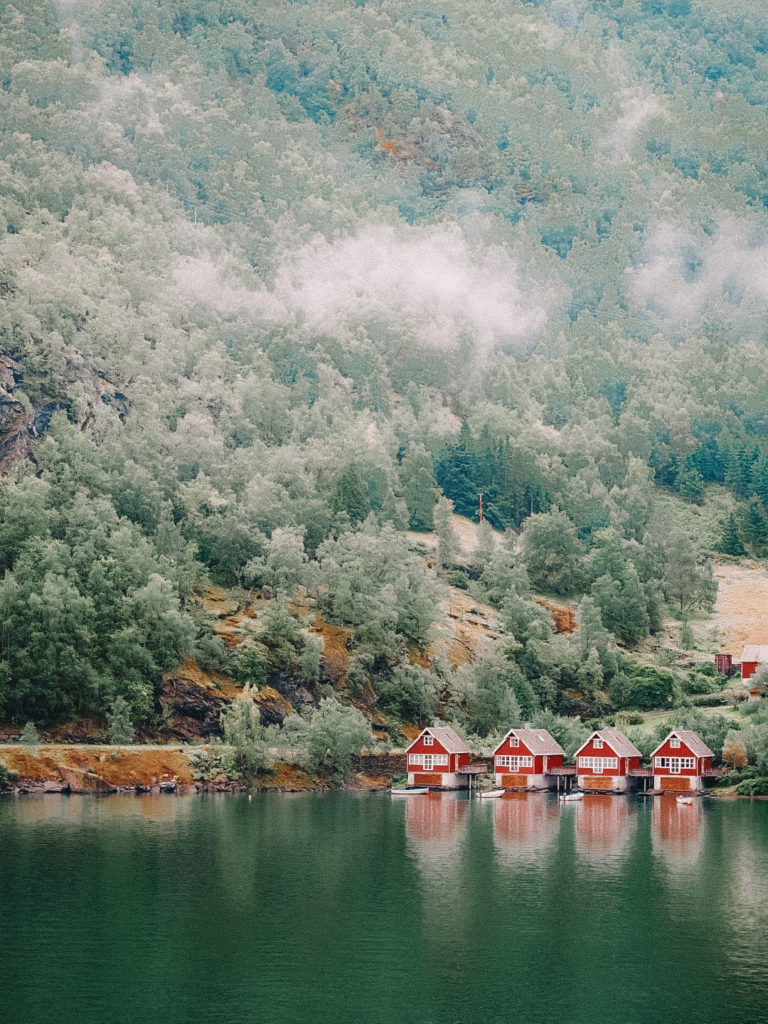 47. Explore Norway's Fjordlands
Norway is in a class of its own – with epic mountains, multi-day treks and some of the world's most beautiful fjords to discover by boat or cruise ship. For me, I chose the latter. And I truly wouldn't change a thing! Joining a cruise around the fjords of Norway is a great way to see the highlights of the west coast of Norway. You'll wake up in a new location every day, plus you can depart from the South of England meaning a quick stopover in London.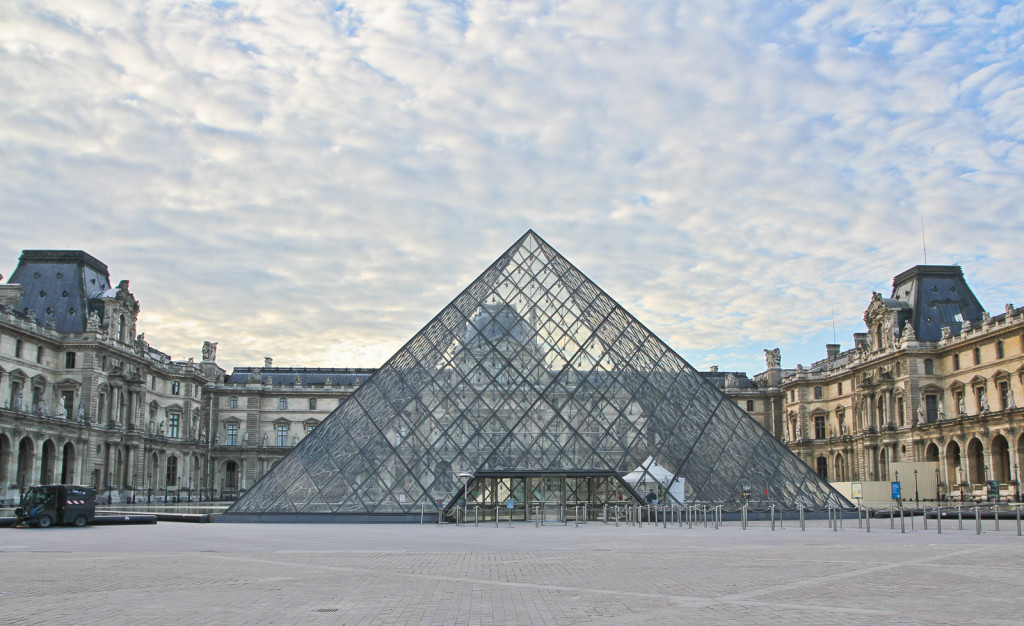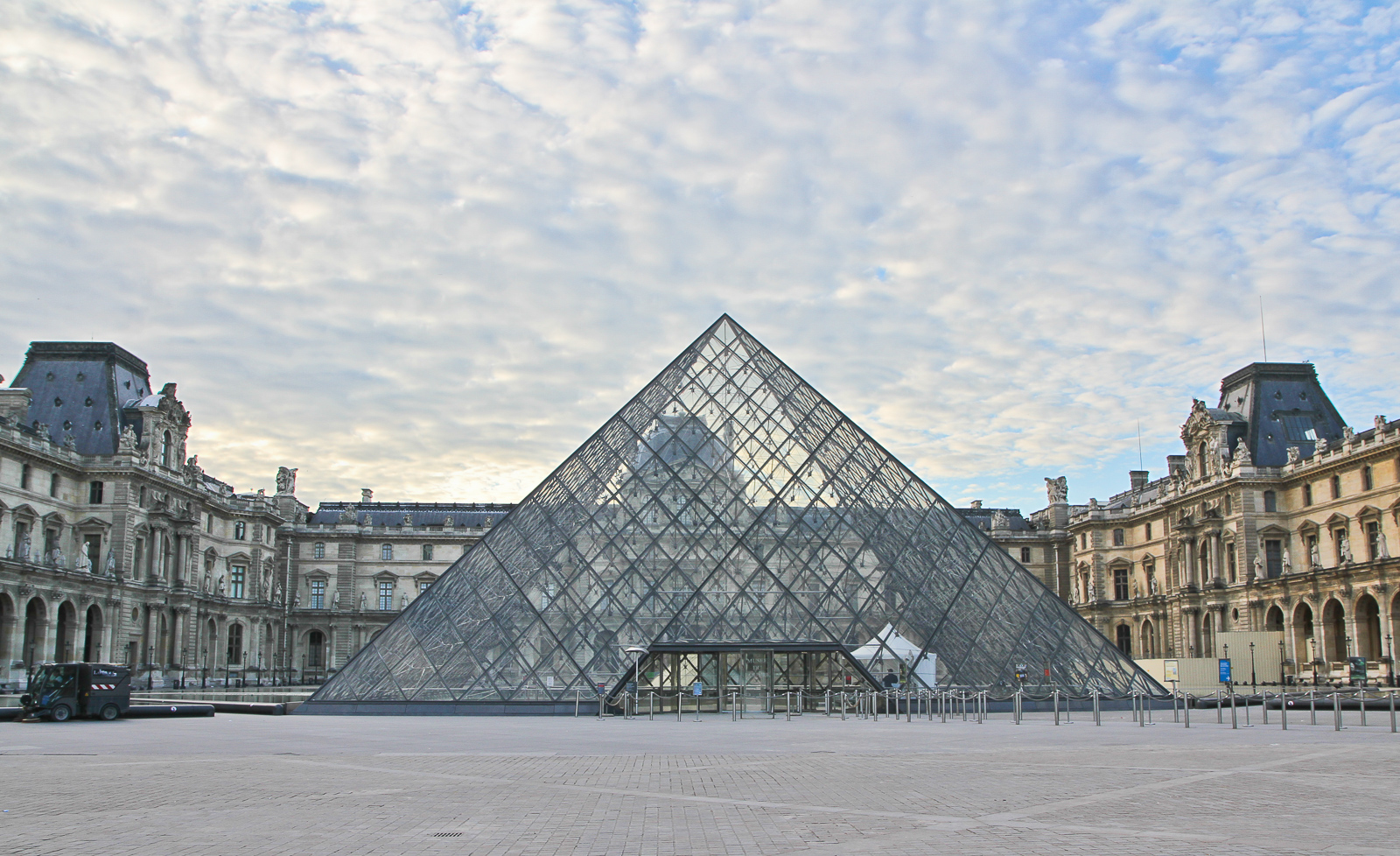 48. Marvel at Centuries of Art inside the Louvre, Paris
With a whopping 35,000 pieces of art inside the famed walls of the Louvre, it would take you an impressive 200 days to see every piece of art if you spent just 30 seconds looking at each piece. If that isn't incredible, I don't know what is! So if you plan on visiting the Louvre, plan ahead for your visit.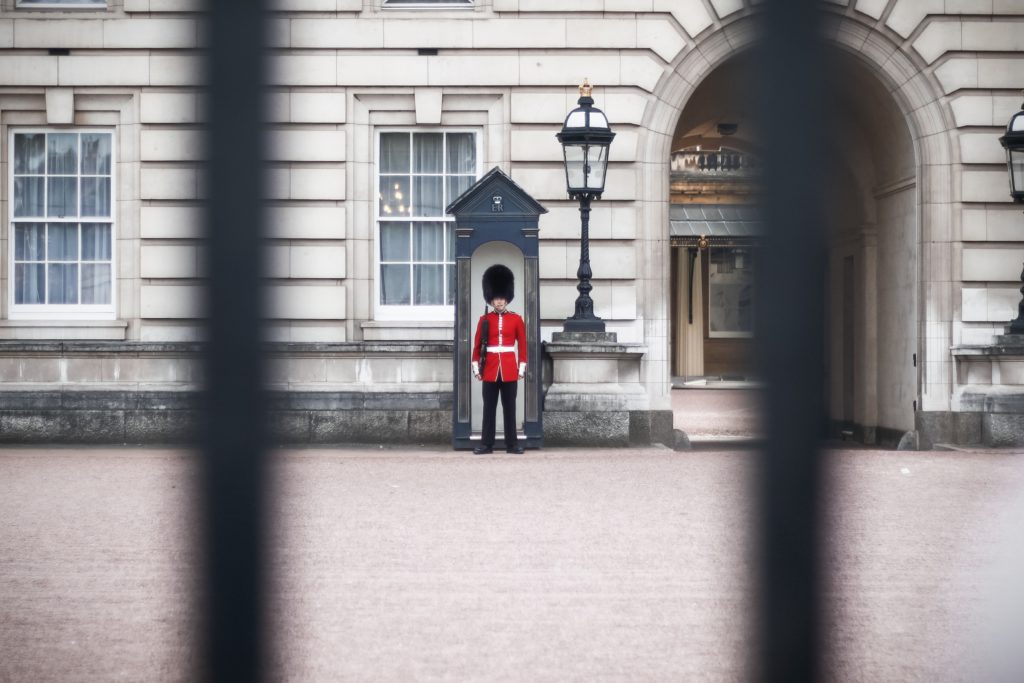 49. Step inside Buckingham Palace
Buckingham Palace is famous the world over being the home of the Queen. However it was recently reported that the Queen would be moving to Windsor Castle as her full time residence, yet the palace in the heart of London remains one of the great bucket list destinations throughout Europe. You can marvel at the palace from outside, watch the changing of the guard, or buy yourself a ticket to tour the inside of the castle.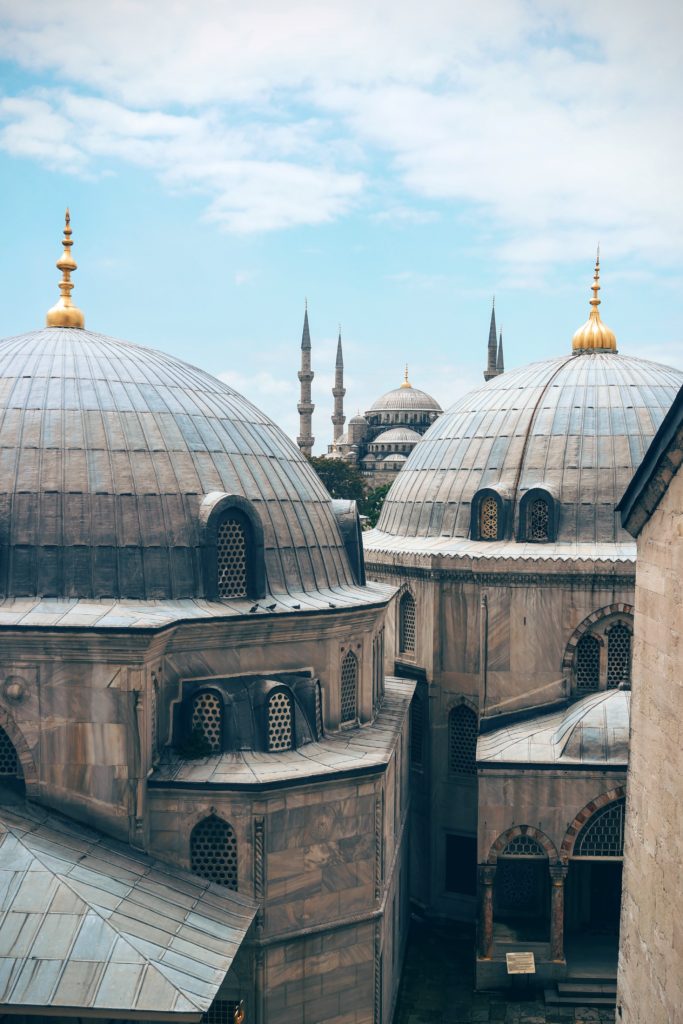 50. Visit Hagia Sophia, Istanbul
We might have saved the best for last with the incredible Hagia Sophia, once the principal setting for Byzantine imperial ceremonies, such as coronations. Nowadays, it sits ever as impressive overlooking Istanbul and is also known as the Holy Hagia Sophia Grand Mosque. Prepare to be amazed!
Follow the World of Wanderlust journey on Instagram!