If there's one thing I love just as much as travel, it is food. And lucky for me, the two go hand in hand. You don't really get to know a place without eating the local produce, which I believe is one of the best aspects of traveling! So when the world came to a grinding halt in 2020 and travel still feeling like a distant memory right now, I've been taking different escapes. Escapes in the kitchen. So without further adieu, these are the best travel cook books to give you the escape you need, without even leaving home!
The Best travel cook books
Bitter Honey: Recipes and Stories from the Island of Sardinia
Seasoned chef Letitia Clark has been living on the beautiful island of Sardinia for three years. In this time, her work as a chef has found deeper meaning through her successful cookbooks that explore Sardinian cuisine in Bitter Honey and La Vita Dolce. Bitter Honey, Letitia's first book, has been one of the most beautifully curated cookbooks I've ever opened. Part cookbook and part travel journal, Bitter Honey takes you through the author's journey growing up in England and eventually moving to the island of Sardinia. Recipes include fried sage leaves in beer batter and a delicious yoghurt cake.
Old World Italian
Mimi's poetic words are illuminating and completely transformative. Just by picking up the book you are transported to Torino, Italy—in a story so descriptive you can almost taste the freshness of the basil. And if you aren't yet familiar with Mimi Thorisson, you should be! As a passionate cook and food writer, Mimi started sharing her recipes and experiences in the French countryside on her food blog. Years later, she has packed up her family to explore Italian food in this enchanting book that is part travel adventure, part foodie wonderland.
Related: These are the Best Small Towns in Italy to Explore
Jerusalem
Picking up Yotam Ottolenghi's collection of recipes that represent his homeland was like stepping back onto the streets of Jerusalem for me. From the incredible street food to the busy market culture, there is so much life and vibrance on the streets of Jerusalem – all of which centres around food. In this book, Ottolenghi takes you on a journey through some of his family favourite recipes, mixed with classics every cook will want in their recipe book collection.
Related: Visiting Jerusalem
Vietnamese
As the name suggests, this recipe book covers a wide variety of simple Vietnamese classics. But the beauty of this book is in the simplicity itself and the way each recipe is broken down to appeal to the at-home cook. Each of the recipes are fresh and full of in season ingredients, so be sure to cook catering to what is in season wherever you are in the world.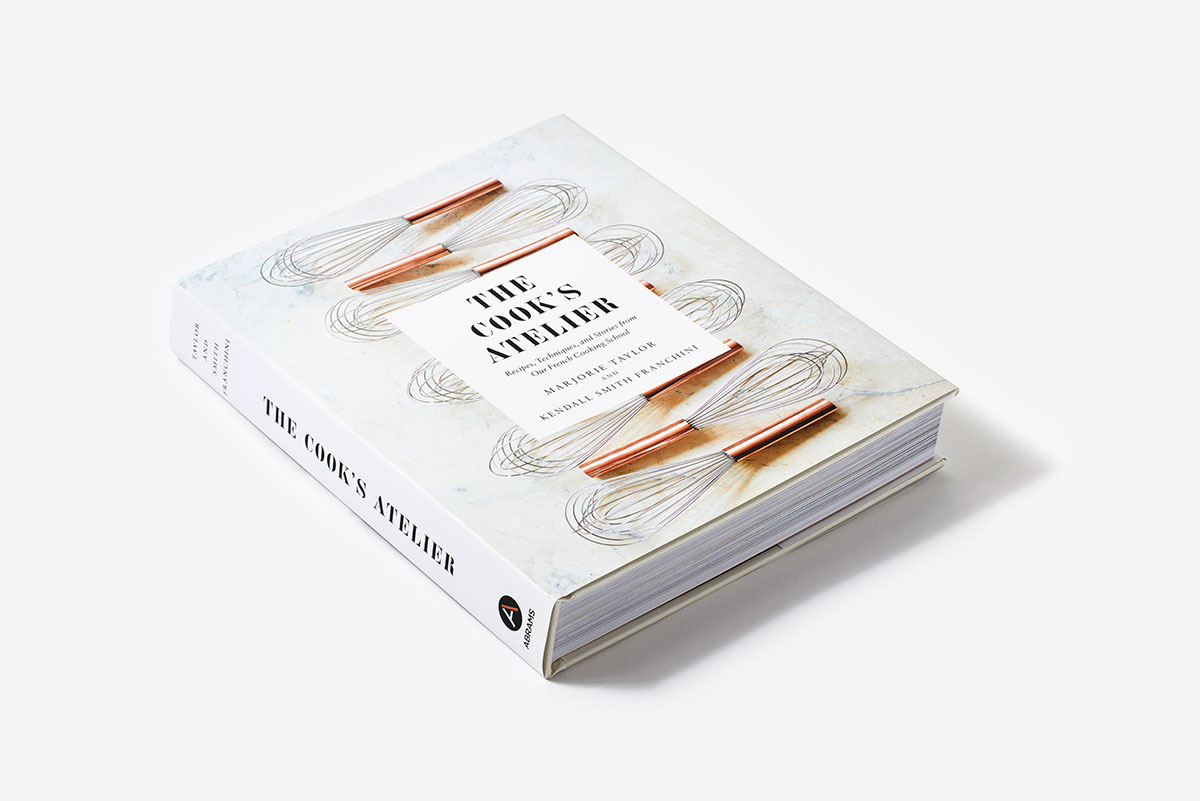 The Cook's Atelier
I first discovered the Cook's Atelier, a cooking school located in Beaune, France, when I came across their book. After skimming the pages for a few short seconds, I knew I just had to have it on my kitchen book shelf. There is a real quality of travel-meets-cooking inside the pages of this book, with mother and daughter duo Marjorie and Kendall walking readers through their own journey, which led them to settle in France. It is a captivating read with many great recipes, plus beautiful imagery that will have you ready to purchase a one-way ticket to France.
Related: The dream life in France: An Interview with The Cook's Atelier
The Italian Deli
There is much to be said about Italian cooking, and in particular Italian deli cooking. With an endless supply of fresh produce on offer in the country, the Italians have certainly mastered the art of cooking. So, what's next? Naturally, you'll want to have these Italian deli recipes in your arsenal, so you've always got a taste of Italy on hand. The book is easy to follow and full of many great recipes.
Mastering the Art of French Cooking
It would be a disservice to the world of cooking, not to include this French cooking masterpiece! Julia Child's book has become a staple for many home cooks. And with good reason. If you haven't already watched Meryl Streep in Julie & Julia, run don't walk to your television. It is a beautiful story and for me, a quick escape to the world of France and French cooking. But if you're more interested in cooking than watching the film or reading the book, get your equipment in order and get cracking in the kitchen with this almost French masterpiece!