Eating well and Byron Bay go hand in hand: this place is a mecca for wholesome raw food. Over the years Byron has been gaining in popularity (some say at too rapid a rate), the vegan scene has continued to grow at an equally rapid rate and there are now more vegan eateries than ever in this small beach town. Here are the best vegan-friendly cafes and restaurants in Byron Bay, tried and tested by yours truly!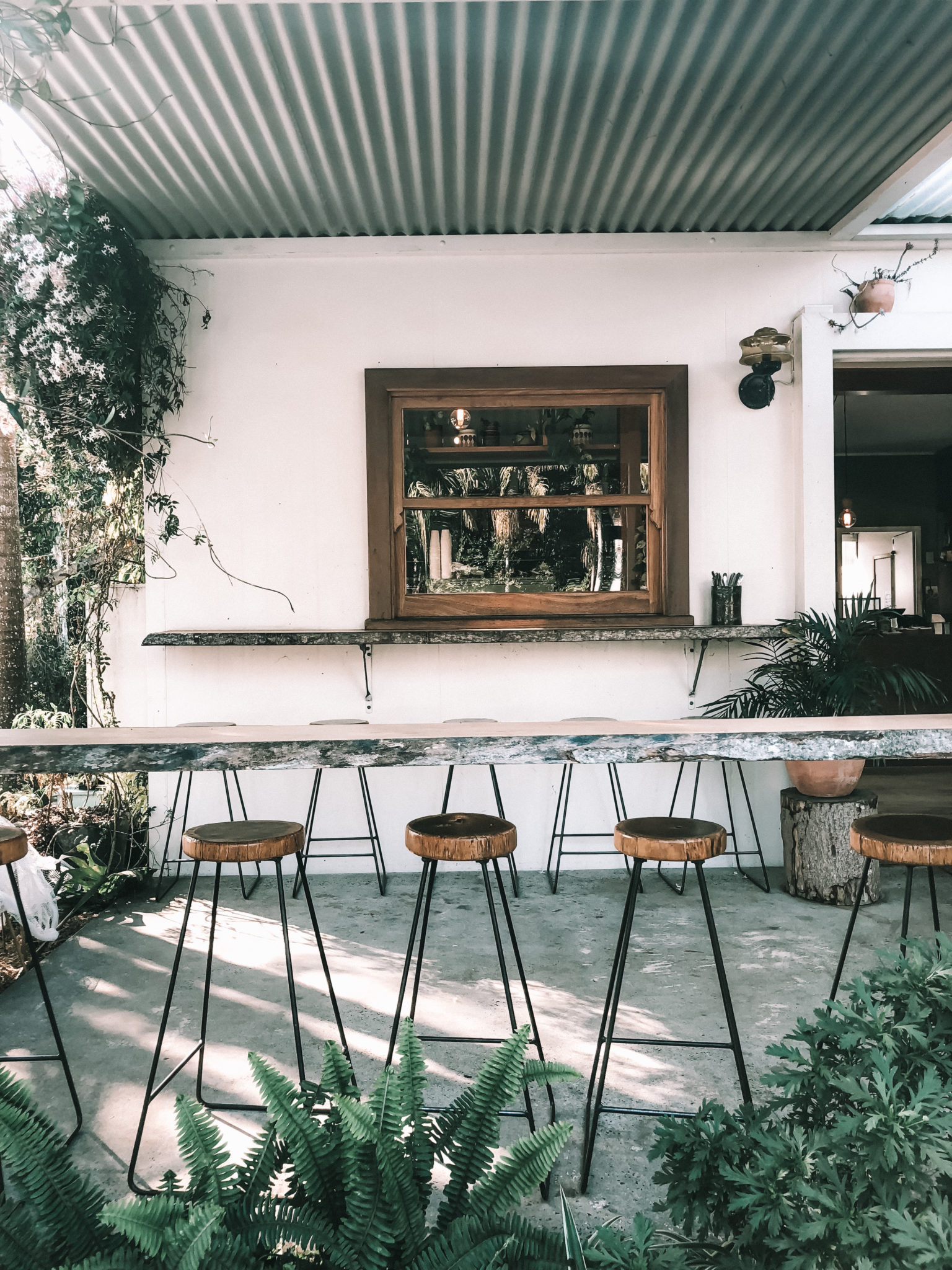 FOLK
We'll start with the most obvious of choices: a local institution that has become a weekly ritual for many locals. Folk is located a little out of town in a quiet street, paying homage to its earthy roots. The food is wholesome and hearty, guaranteed to leave you full but somehow still wanting more (trust me, you'll be back!)
1/399 Ewingsdale Rd, Byron Bay
THE TOP SHOP
Acai bowl lovers should look no further than a trip to the top shop – cheekily located aware from the main thoroughfare in a corner house and easily one of the top spots for locals on the weekends. Smoothies and juices are in abundance, as well as a huge range of cooked breakfasts for that Sunday pick-me-up!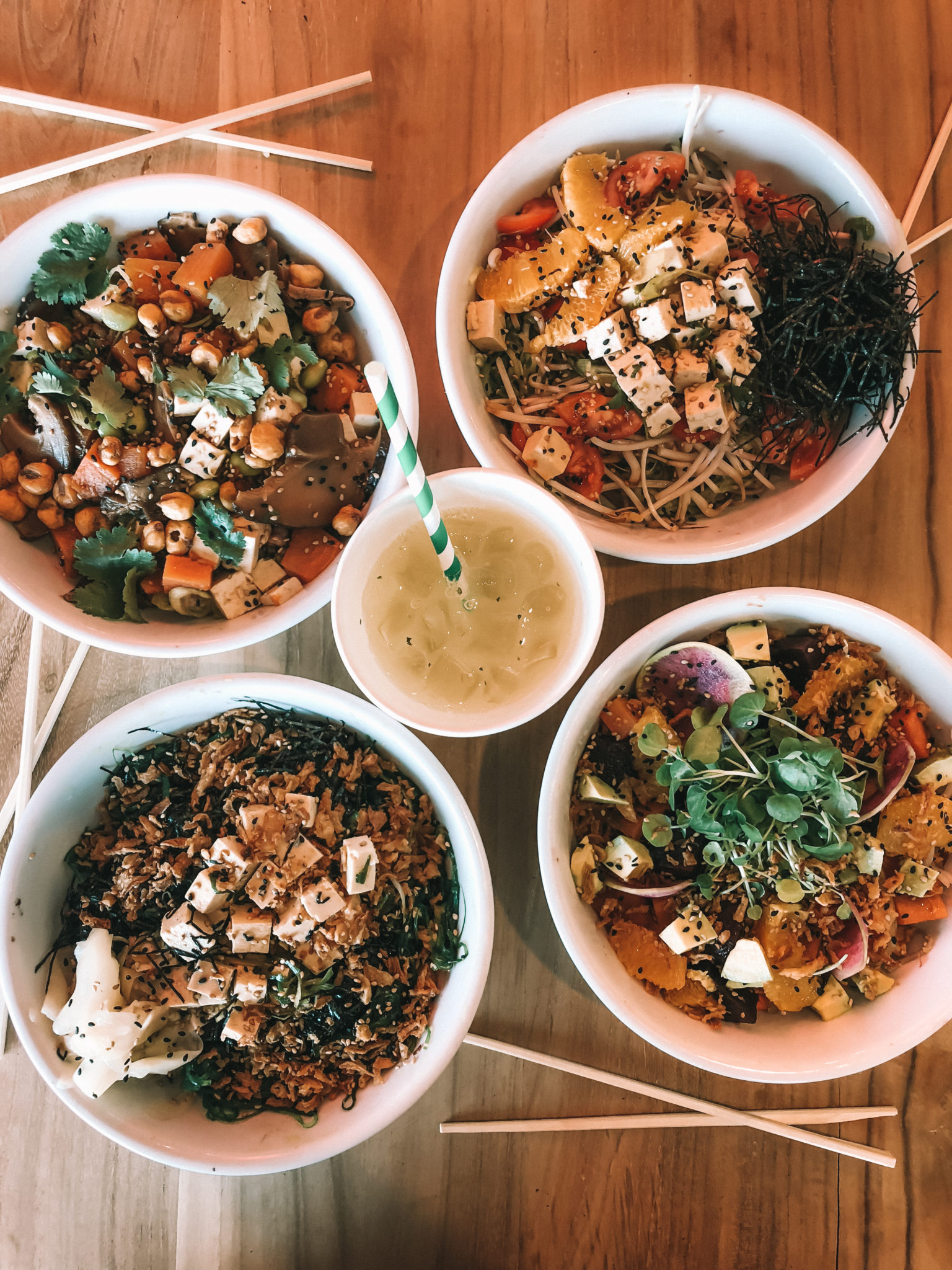 FINN POKÉ
New kid on the block Finn Poké is quickly become a local hang out thanks to its fresh and affordable Hawaiian fare. Vegans can rejoice and finally try a bowl themselves, as there are a handful of vegan options full of tofu, edamame and seaweed – or if you can't decide, you can build your own!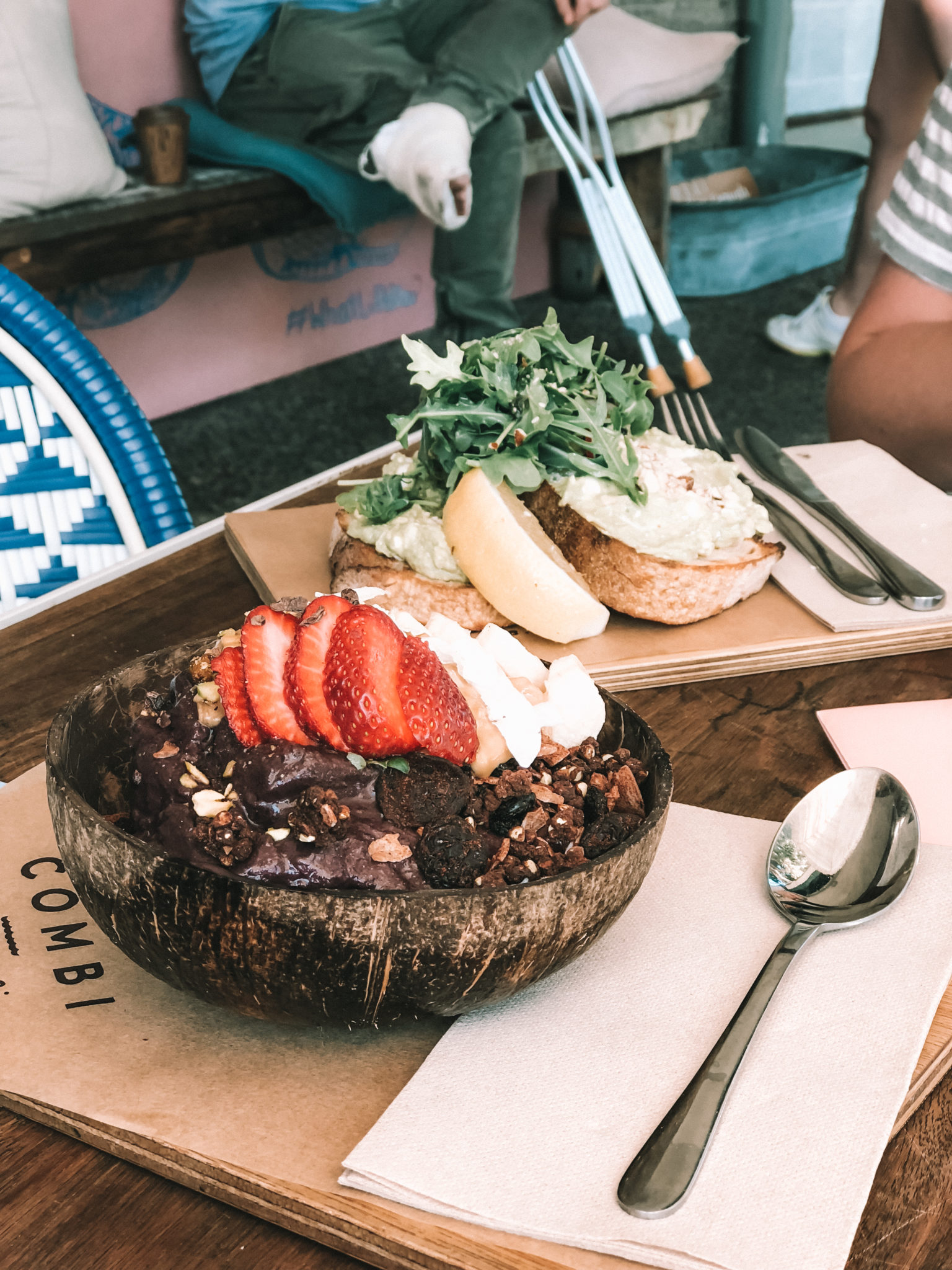 COMBI
Another vegan hot spot and a personal fave, Combi are one of the leading figures in the vegan Byron scene and one visit will soon show you why! Don't leave the joint without a takeaway raw vegan caramel slice (just trust me on this one!)
21-25 Fletcher Street, Byron Bay
BAYLEAF CAFE
Brunch is a bit of an institution in Australia and Bayleaf are experts in bringing your #brunchgoals to life. Open every morning for breakfast and brunch, this is a fast track ticket to a full stomach of vegan deliciousness.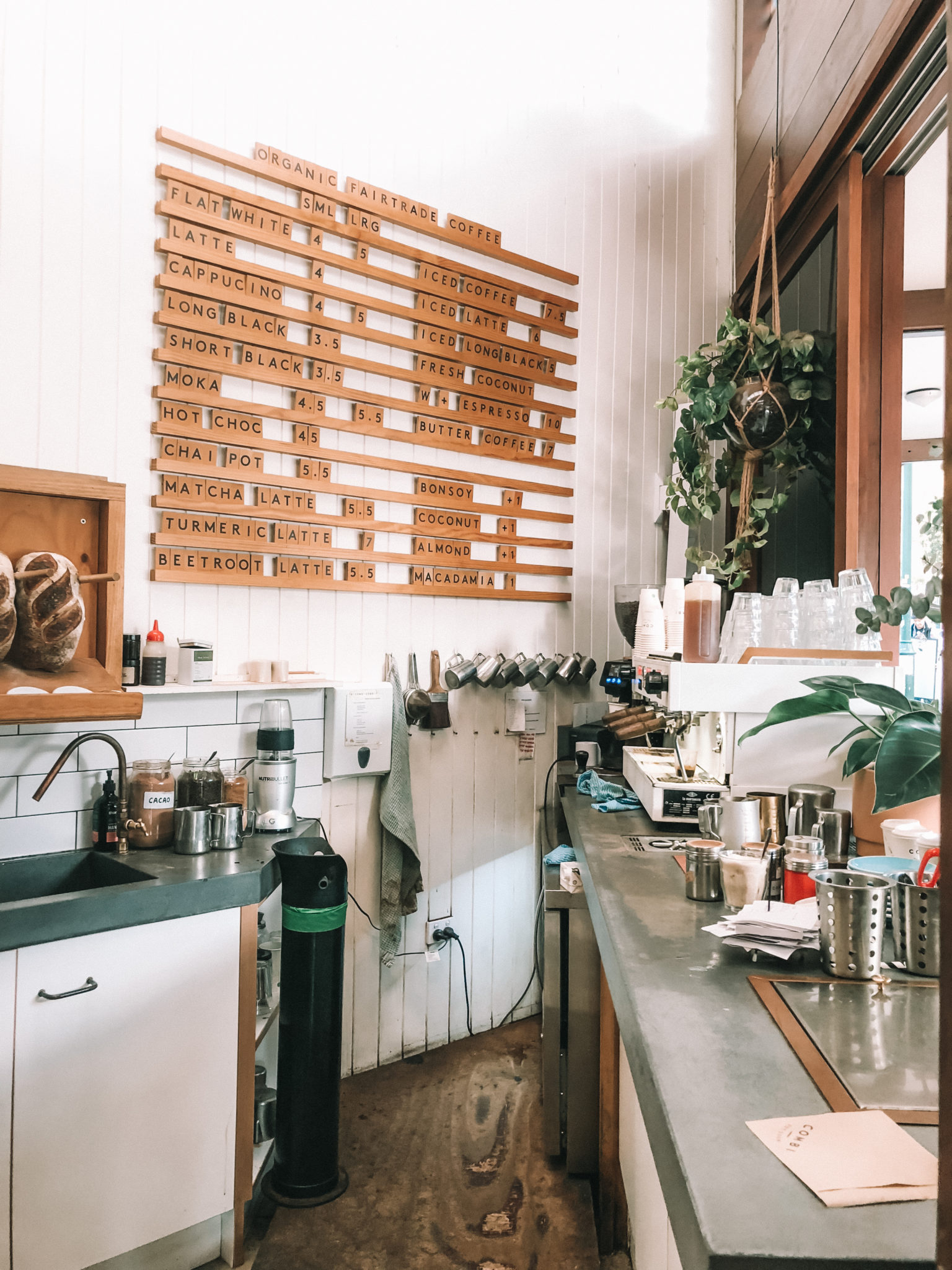 ORGASMIC FOOD BYRON BAY
Though it goes without saying, the food rating of this local's haunt is all in the name. Relaxed and low-key, this is one of my favourite local spots to indulge in falafel and is also one of the few money-friendly options around town.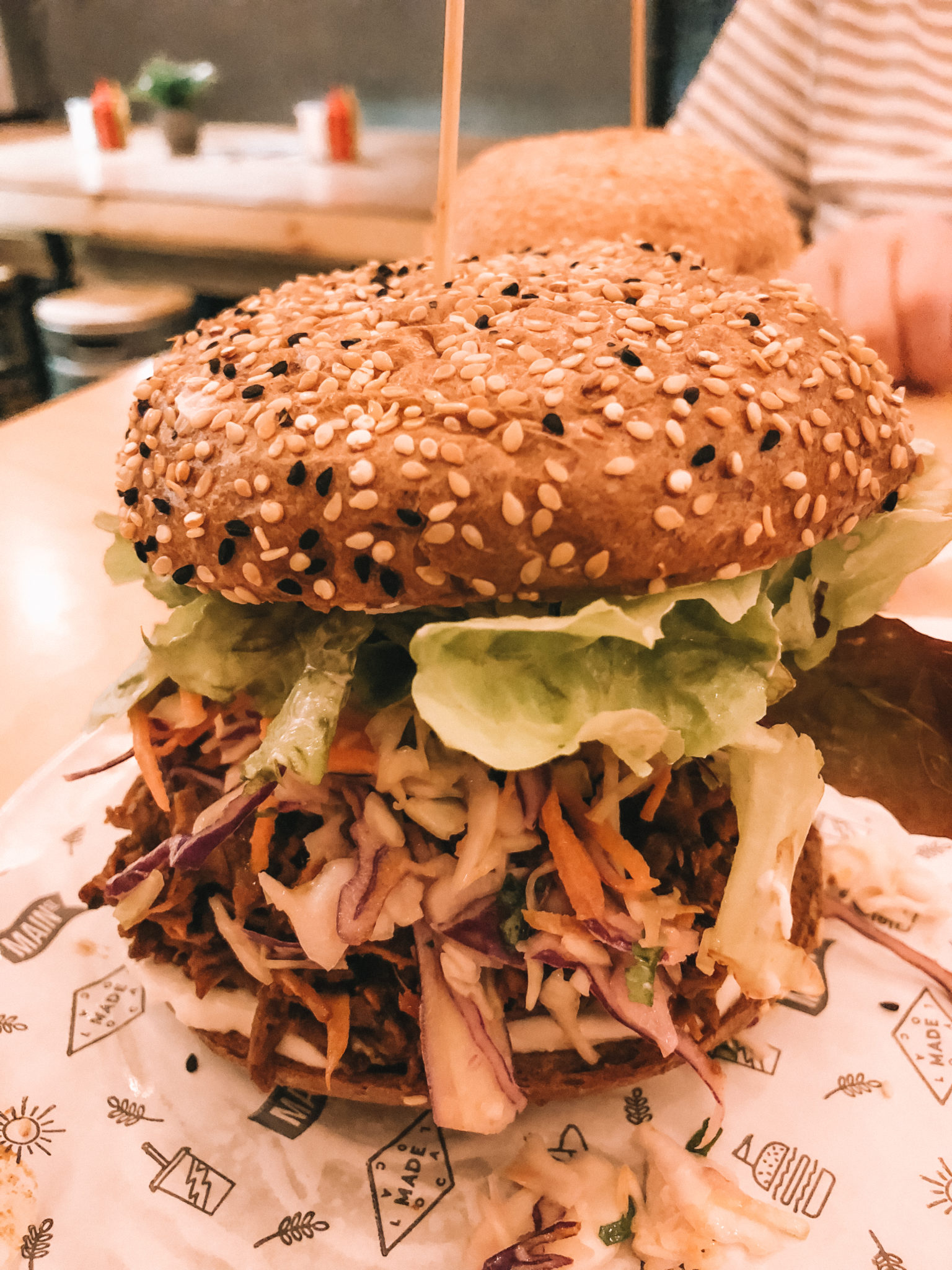 MAIN STREET BURGER BAR
You'll be forgiven for thinking a burger bar doesn't warrant a place on a list of vegan friendly eateries, but let me say this once and once only: the jackfruit burger at Main Street is hands down the best vegan burger I've had in my lifetime. Suffice it to say I've tried a few.
HEART OF BYRON
Perfect for a lunch or dinner takeaway, you can't go wrong with the fresh selection on offer at Heart of Byron. There's a huge range of juices and smoothies on offer, as well as some sweet treats which never go astray!
4/14 Middleton Street, Byron Bay
MANNA HAVEN
If low key is more your style, then look no further than this church-run cafe serving vegetarian and vegan fare in a relaxed atmosphere. The food is simple but delicious and so fresh you'll think it came straight from the farm (and being Byron, it probably did!)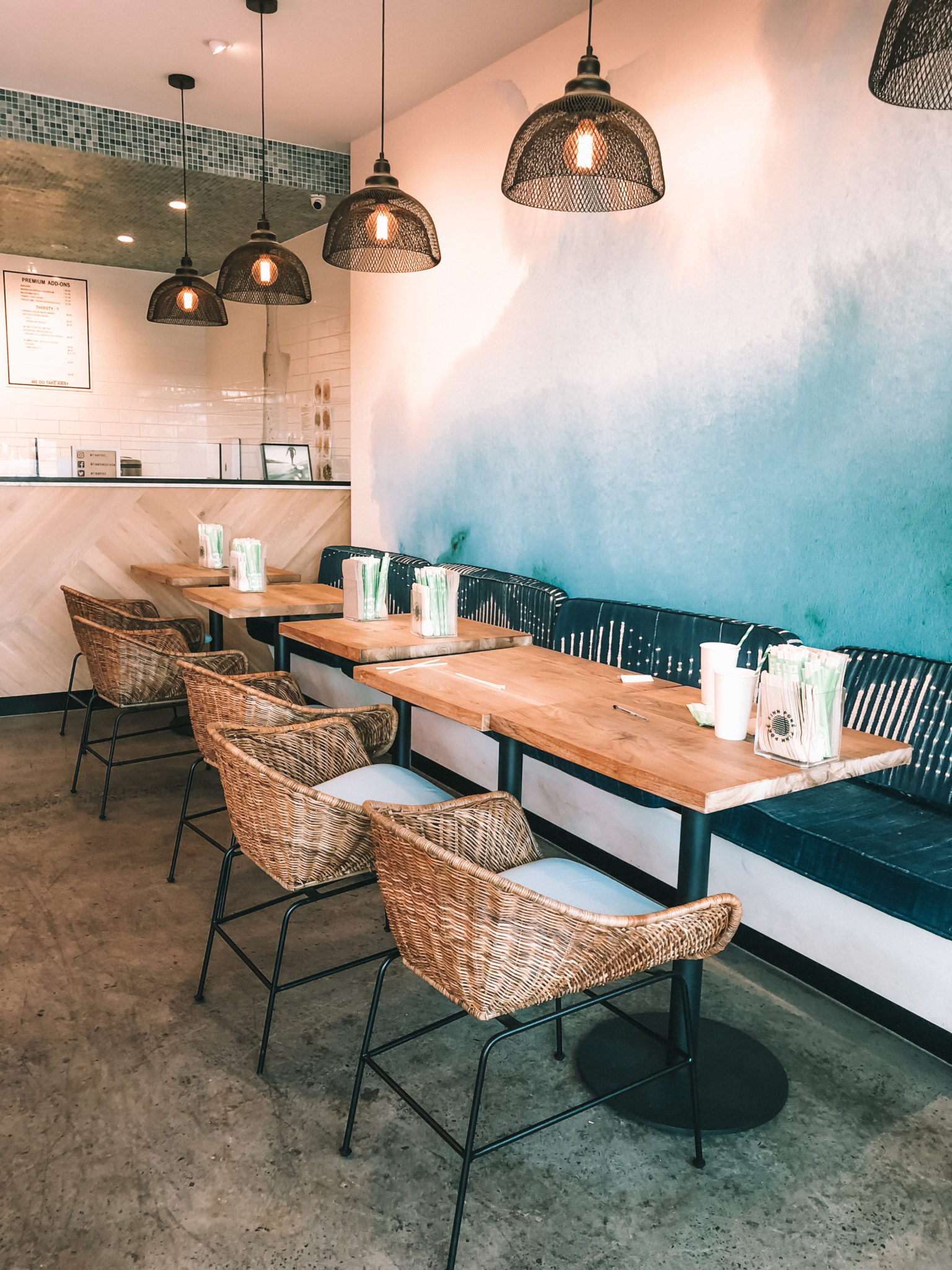 CHIHUAHUA
Hola! Did someone say Vegan Mexican!? Chihuahua is a busy taqueria serving up deliciously fresh tacos in a casual but still oh-so-cool environment that will have you in vacay mode in no time. It is often packed but the tables turn over fast.