Being a vegetarian traveller has become easier than ever in the past five or six years. However, Japan is one of the few countries where I still find being a vegetarian challenging. In cities like Tokyo, Osaka and Kyoto there are quite a few options. And it was on this trip I discovered the best vegetarian food I ate in Japan. Below I will share some of my favourites that I will be revisiting whenever I am back in Japan.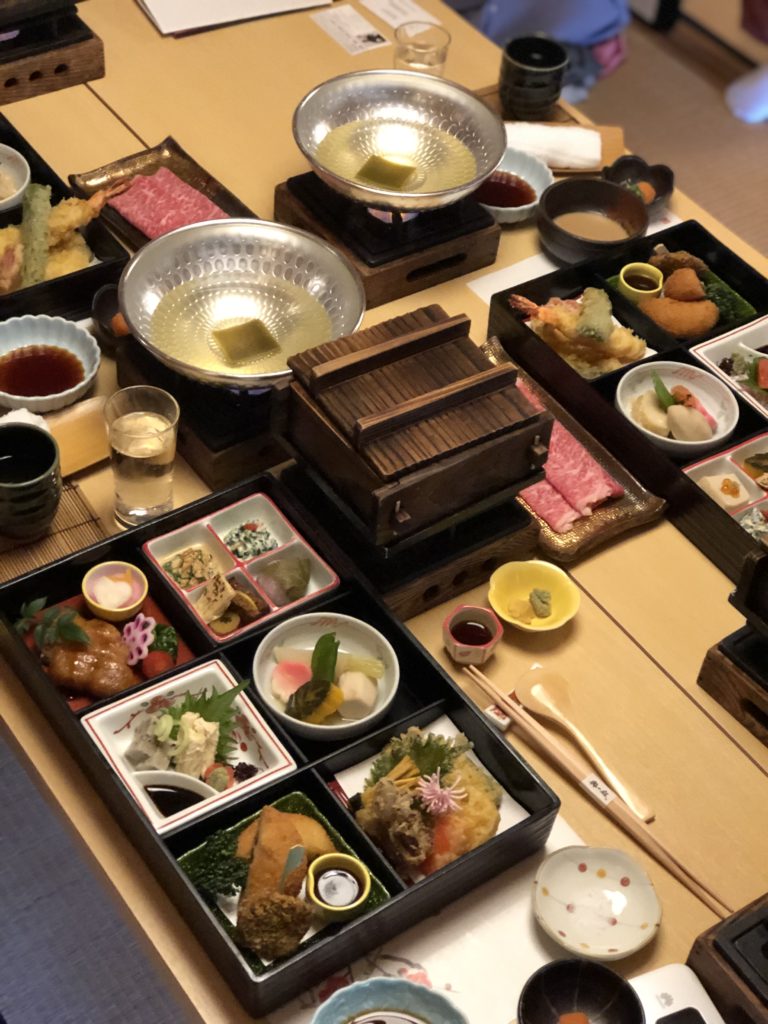 Yoshiya Restaurant Kyoto
I'll start with my favourite vegetarian restaurant during my trips to Japan: Yoshiya Restaurant in the Arashiyama neighbourhood of Kyoto. Idyllically located near the bamboo grove, this neighbourhood has become one of the must-visit locations in Kyoto and if you chance your visit during lunch or dinner, I'd strongly recommend visiting this restaurant for hands down the best vegetarian Japanese food I have devoured in Japan. The bento-style lunch was full of classics like tofu and miso but it was the quality of these traditional dishes that stood out to me and made it so much more memorable over other lunches I had in Japan.
31-4 Sagatenryuji Tsukurimichicho, Ukyō-ku, Kyoto, Kyoto Prefecture 616-8384, Japan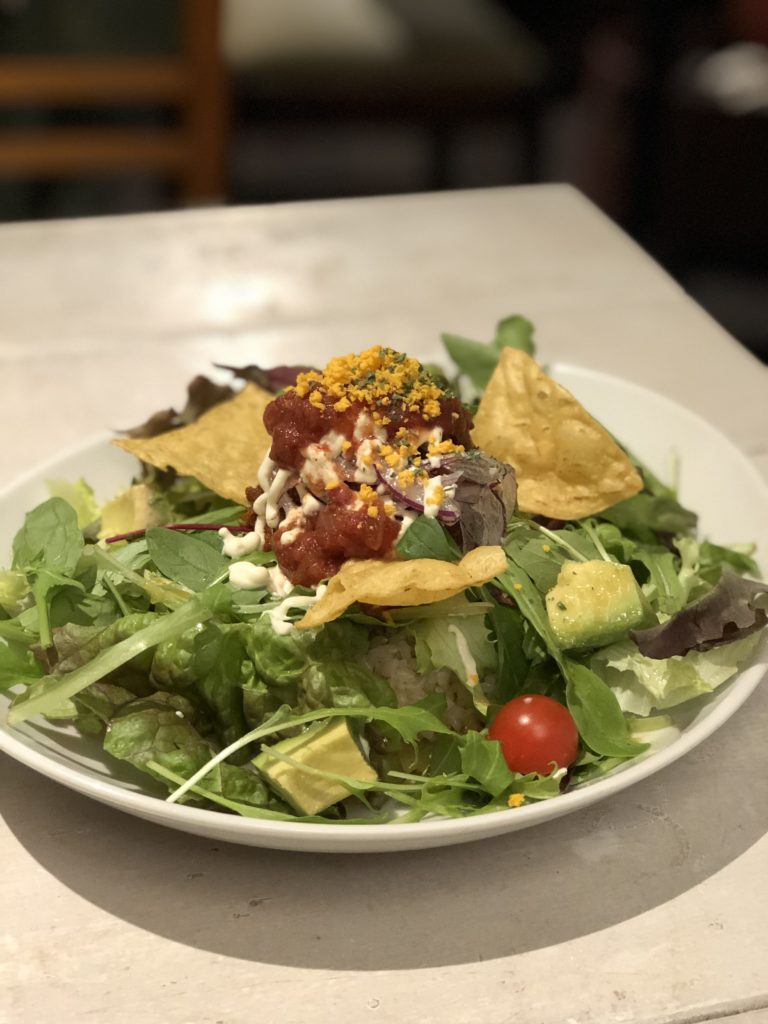 Ain Soph Journey (Tokyo and Kyoto)
I was walking around the streets of Kyoto late one night in search of a vegetarian meal. After multiple failed attempts, I stopped back at my hotel to use the wi-fi and research what was nearby. I soon discovered Ain Soph Journey, located just a ten-minute walk away. It was on this evening I discovered the best vegetarian food I ate in Japan.
The food here is phenomenal – burgers, salads, tacos and all sorts of wonderful plant based eats. I ended up with a plate of tacos (I was craving some greens) and grabbed a box of biscuits on the way out for dessert. I later discovered they are also in Tokyo and if you are in either city I would highly suggest this as one of my favourite vegetarian/vegan restaurants in Japan!
Kyoto: 通四条上ル中之町, 新京極, 538-6 Nakanocho (Shinkyogokudori), Nakagyo Ward, Kyoto, Kyoto Prefecture 604-8042, Japan
Tokyo: 〒160-0022 Tokyo, Shinjuku, 3 Chome−8−9 新宿Qビル1F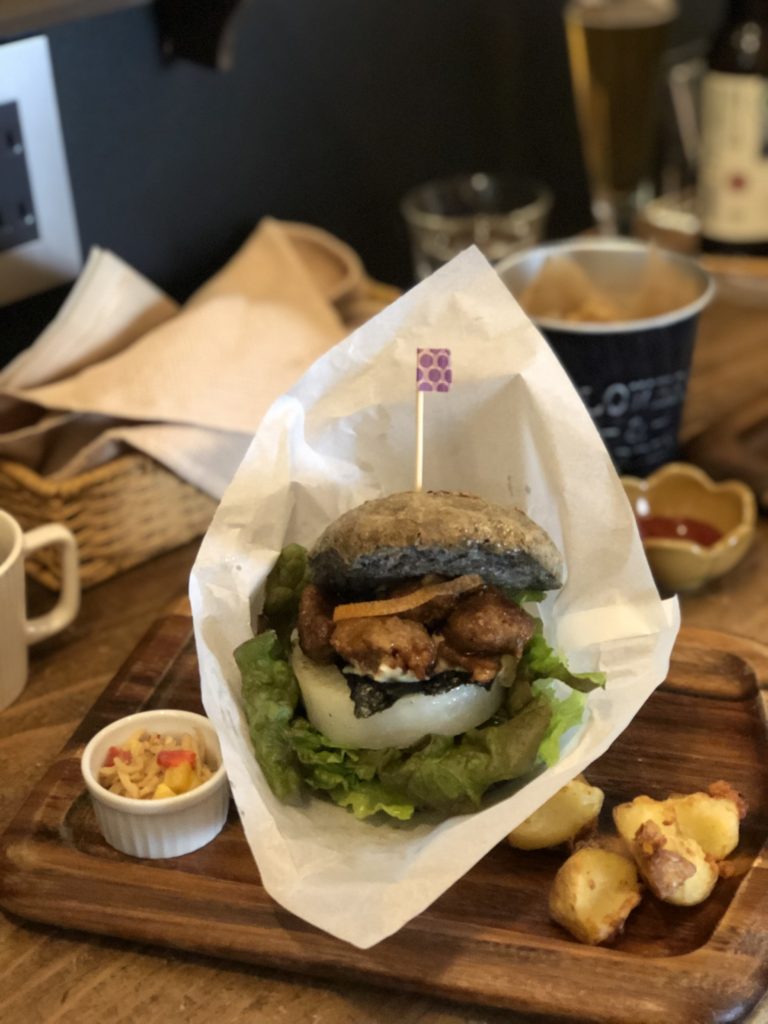 Veganic to go Tokyo
My friend Hiro San who joined me on my recent trip to Japan soon became intent on showing me the best of Japan's veggie restaurants and made it his mission to research them in advance.
My last pit stop in Japan was Tokyo and we made our way across town on my last day to enjoy a veggie feast at Veganic to Go, a tiny little hole in the wall restaurant.
The food here had incredible flavours – the kind of sauces you have to ask "WHAT is in that!?"
〒106-0032 Tokyo, Minato, Roppongi, 7 Chome−4−14 乃木坂スタジオ 1F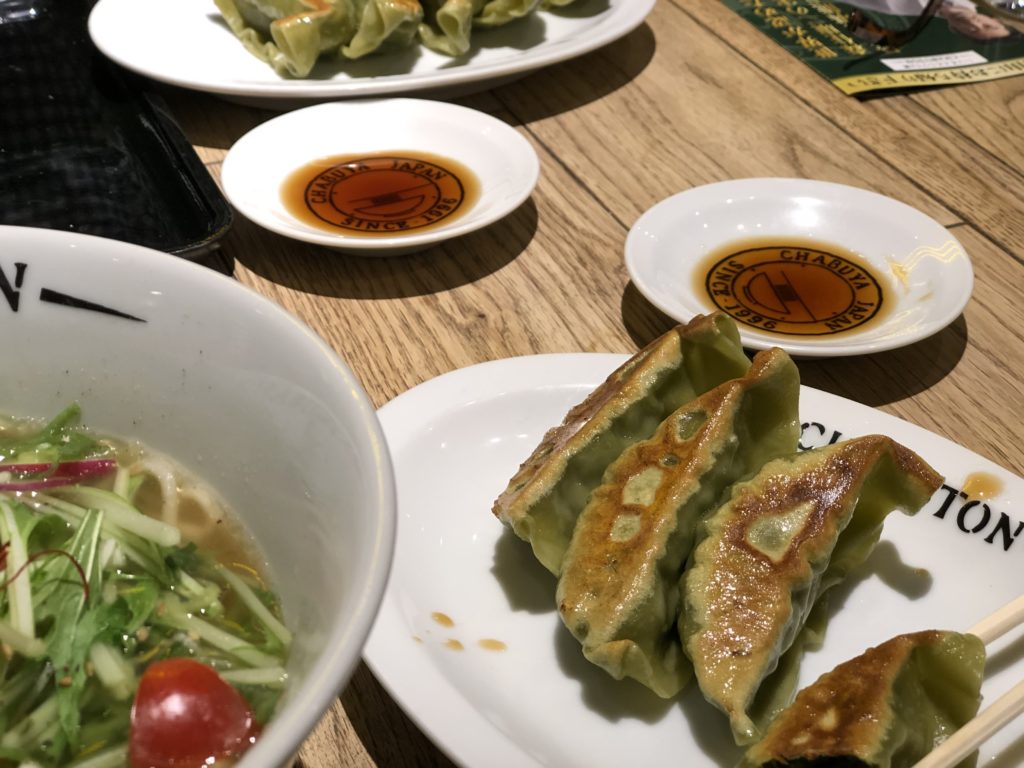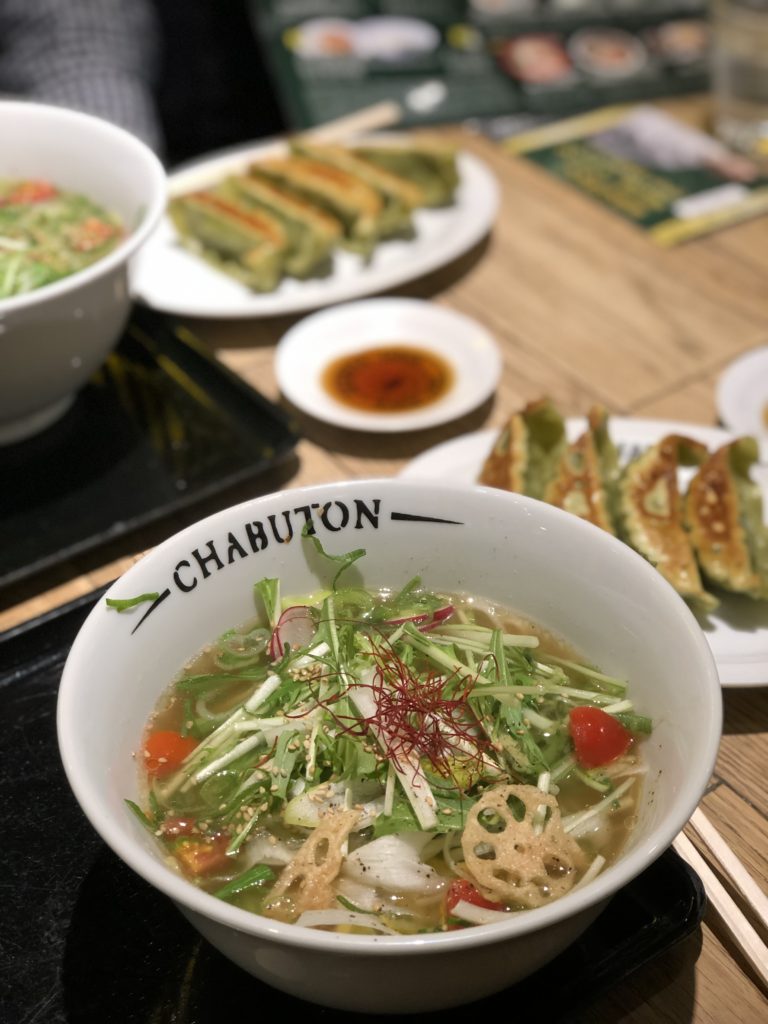 Chabuton Yodobashi-Umeda Osaka
Another one of my favourite finds was a ramen restaurant serving vegan ramen and fried dumplings (ummm, yes please!)
Chabuton is one of the healthiest ramens you will find in Osaka but the dumplings are what really made it memorable. I would hop back on an 8-hour flight path for these bad boys!
〒530-0011 Osaka Prefecture, Osaka, Kita, Ofukacho, 1−1 ヨドバシ梅田 8F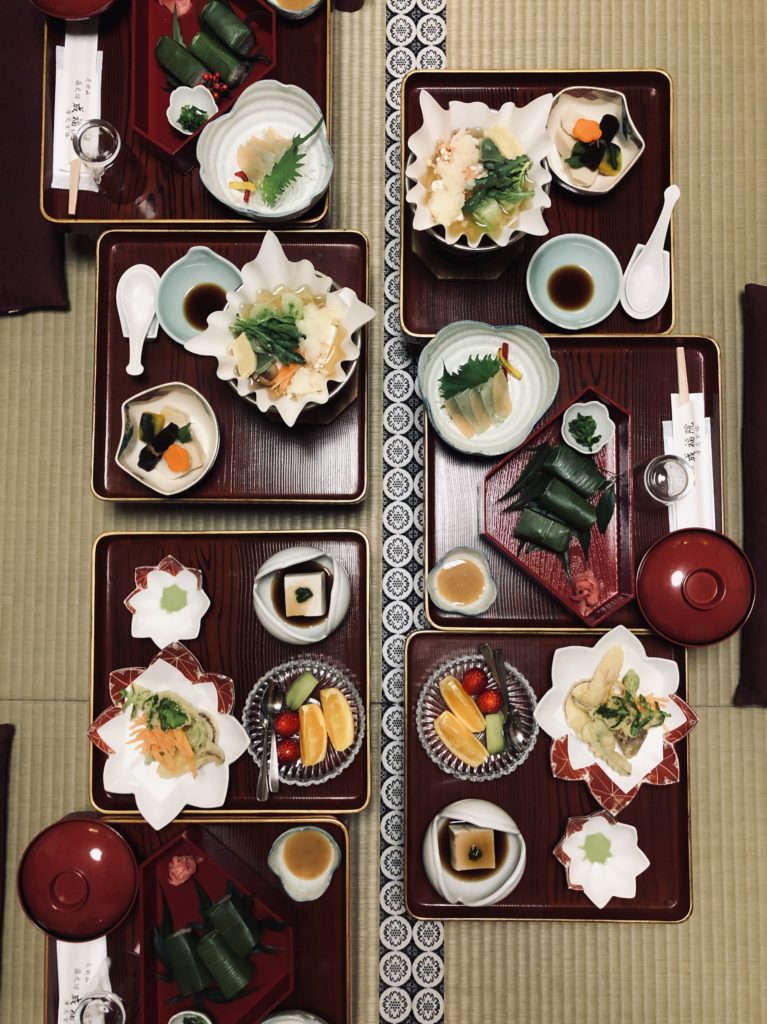 Dining with Buddhist Monks in Wakayama
Finally I can highly recommend making a trip to the mountains for veggie and vegan feasts, as one of my favourite experiences in Japan was to visit Buddhist monks in the Wakayama district and enjoy a huge spread of vegetarian food. This is the easiest place in all of Japan to enjoy a vegetarian meal (it is part of their religious diet) and for the couple of days in Mount Koya I didn't have to utter the word "vegetarian" once!
happy travels! Follow along on Instagram for more inspiration.