I don't know about you but I love a cliché. And when I think of Europe I think about sipping an Aperol spritz in the summer sunshine, riding a donkey through the hills of a remote Greek island or eating so many warm, flaky croissants that I almost turn in to one. Hence, we have created the complete Europe bucket list.
Europe is full to the brim with clichés and I for one cannot wait to be a part of them with each and every annual quest to my all-time favourite continent. If you're anything like me then you have arrived at the right place for a perfectly quintessential Europe bucket list. Here we go!
The Complete Europe Bucket list
Ride on a gondola in Venice
When you think of Venice you think of canals, water, and singing gondoliers. Sure, there's more to Venice than initially meets the eye, but the first time visitor need only come with one goal in mind: see and experience as much of the city as possible from the water. Begin with a gondola ride for the quintessential Venetian experience, later upgrading to the (much) less expensive water taxis or even more local ferry network. With so much to see and history practically staring you in the face, Venice is a city that deserves a bucket list in itself!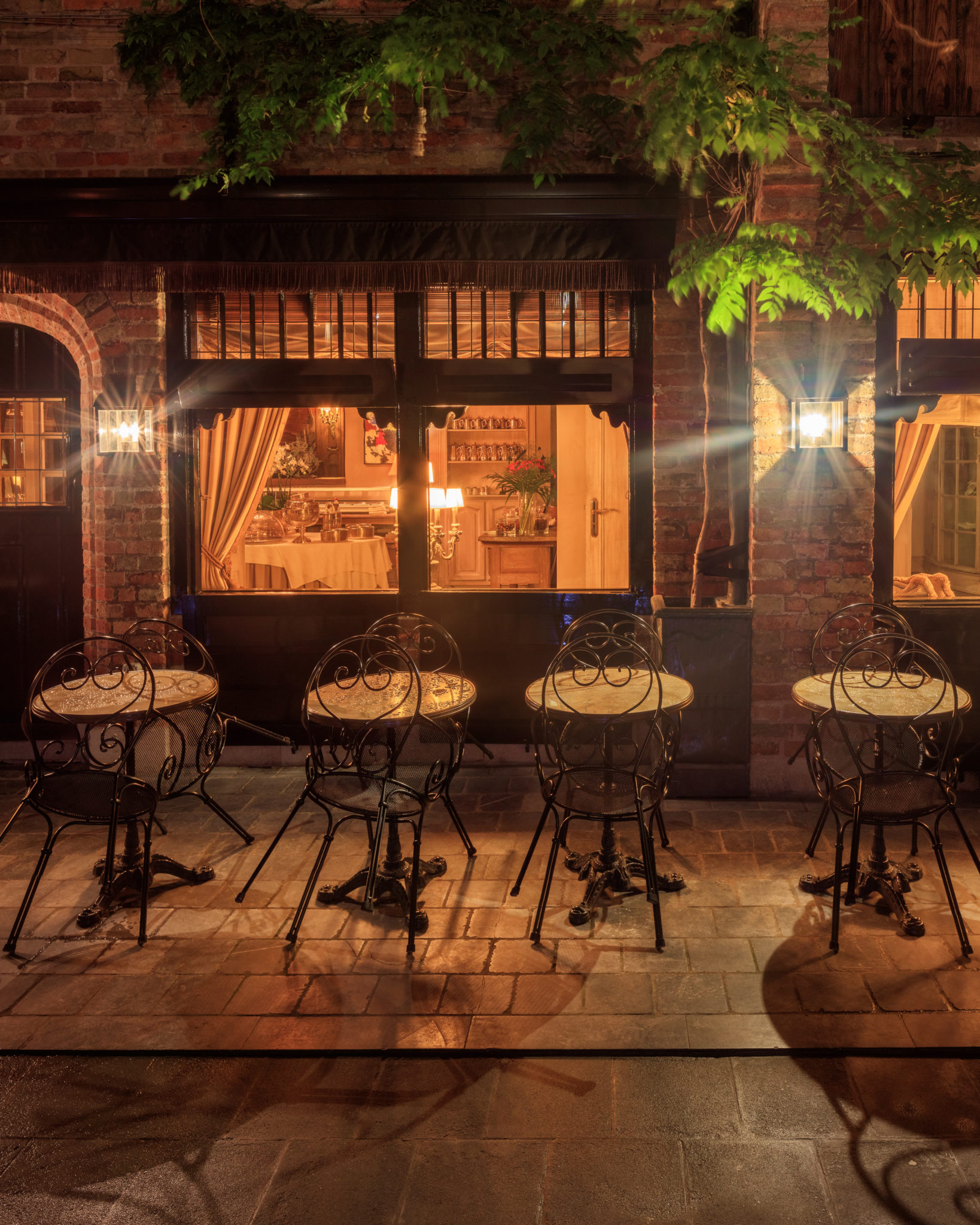 Drink beer in Belgium
Although there are many reasons to visit Belgium, drinking beer has got to be in the top 10. Along with waffles and frites, Belgium has a few claims to fame worth taste testing and there could be no better way to wash them down than with a local brew!
Read more: 12 Reasons to Visit Belgium

Ride a bike through Amsterdam
If there's one thing I remember most from my first trip to Amsterdam at twenty years of age, it is the amount of close calls I had walking in to, away from, around, and waiting for cyclists. This city is a death trap waiting to happen for anyone who pauses for a moment and stops paying attention! But as they say, if you can't beat 'em, join 'em! Be sure to hop on a bike and see the city from the streets, meandering through small alleyways and through neighbourhoods on the cusp of the city.
Read more: Amsterdam Bucket List

Eat churros
Is there anything more Spanish than a decent portion of street stall churros!? These deep fried goodies are best lathered in sauce (you can't go past dulce de leche). You'll find them all over Europe at street stalls luring you in with their sugary aroma!

Make friends with a stranger(s)
One thing I never thought would be easy when travelling solo was to make friends and meet people from all walks of life. I soon discovered that not only was it easy, but also one of the greatest rewards travel brings. Now having friends in all corners of the globe – from different races, religion, cultures, beliefs… I have learned to shape my own. Now that's something they can't teach you in school!

Visit a castle or two
One castle, two castles, three castles, floor. While I won't say the same for churches, somehow the fascination with castles just never seems to rub off on me and I could keep exploring the myths and legends of each castle for as long as I live. Luckily for me, Europe is an absolute mecca when it comes to castles (and LOTS of them!)

Get gloriously lost in Prague
Ask anyone where they would recommend you visit in Europe and I can assure you 9 times out of 10 you will be told not to miss out on Prague. The Czech capital brings together many eras, ideas, and most noticeably, architecture. Look one way for gothic influence, look another for medieval marvels and before you know it you have walked through centuries of history in one compact Old Town.
Read more: A Walking Tour of Prague

Eat Gelato in Italy
This list would never be complete without mention of gelato (and a photo of one of my favourite stores on the Amalfi Coast, for good measure!) Eataly, as I'd prefer to call it, is full of great gelato no matter where you find yourself in the country and I'd almost say with certainty that this is a time-honoured tradition itself (eating the stuff, that is!)
Read more: Where to find the best gelato in Italy

Get Artsy in Vienna
Vienna is hands down one of Europe's prettiest city, if not THE most. Imperial and imposing, Vienna has so elegantly stood the test of time. One of the major highlights of this city is the expansive art collections on offer from the ages, particularly for attendees of the Belvedere. You also can't miss the chance to see living art in the flesh at Hundertwasserhaus.
Read more: Vienna Bucket list

Realise how cool Budapest is
"Europe" and "cool" are often two words you will read together, but none more so than in reference to the capital of Hungary. Although Budapest is well and truly discovered by every sense of the word, there's still an under the radar appeal that never seems to leave this city. If I could choose anywhere to live as an ex-pat in all of Europe, Budapest would be an obvious first choice.
Read more: Budapest Bucket list

Go to Poland
If what's cooler than being cool is ice cold, then Poland, you are quite frosty. This country is one of the "must visit" Eastern European destinations for a number of reasons, but especially for its ability to capture, freeze, and honour its history. I first visited Poland eight years ago, travelling only to Krakow. Since then I have been back to visit the capital, Warsaw, which I think flies totally under the radar (and provides a realistic glimpse in to communism in Eastern Europe).
Read more: Spotlight on Warsaw, Poland

Go further east than Poland
The only thing cooler than going East is going more East, and by that I mean discovering the likes of Romania, Ukraine, Russia, and many more! So many of my favourite places in Europe are in the East and the more isolated they are, the more interesting they become. If you haven't yet visited Romania, this should be near the top of your list, especially if you love vampire myths, mysteries, and spooky castles!
Read more: 8 Places you Must visit in Romania

Complain about the price of Copenhagen
As much as I love Copenhagen, I love to complain about the price of it more. I'm almost certain this would have to be the most expensive city to visit in Europe (no research to back my claim but an empty wallet to show for it). This should by no means stop you from visiting, but you will thank me later if you go by the "less is more" mantra and visit for just a couple of days.
Read more: Copenhagen Bucket list

Go yachting in Croatia
Yachting the length of Croatia in the summertime has become a right of passage in itself. The success of "yacht week" and seasonal yacht trips throughout the season are a combined result of the beauty of Croatia, affordability and luxe approach to a European summer. Does it get any better!?
Read more: 10 Things you Must Do in Croatia

Attend Oktoberfest
As surprising as it is, Oktoberfest in the South of Germany begins mid-September and runs through to the beginning of October… and for beer lovers, there really is no better time to visit Munich! Be sure to allow a few days in the South of Germany whilst you are here, especially if you'd like to make a day trip to the likes of Neuschwanstein Castle (arguably the prettiest castle in all of Europe!)

Get ripped off at least once
If there's one thing you can't always avoid when travelling throughout Europe its a rip off (or four!) Whether it be paying too much, being short changed or the old "you're so beautiful, take this red rose" trick… don't be afraid to be fooled at least once!

Stand in the Red Square
Perhaps the single most impressive architectural display in Europe is Saint Basil's Cathedral in the Red Square, Moscow. The mid-16th century basilica is symbolic of a visit to the Russian capital and can't be missed!
Read more: Moscow Bucket list

Get more Stylish in Stockholm
If there's one thing I knew about Stockholm before my arrival it was that this is one of the most (if not THE most) stylish cities in the entire world. Street style could said to have been invented here, so do yourself a favour and dress to impress.
Read more: Top 10 Things to do in Stockholm, Sweden

Row a boat on a lake
Another quintessential experience in Europe and one of my favourite memories from my time in Slovenia is to row a boat on a lake and make a lunch trip out of it. Lake Bled in Slovenia would have to be one of my top picks, but the ethereal appeal of Hallstatt in Austria is also hard to pass up!
Read more: This may be the most romantic lake in the world

Rent a Vespa in Italy
ABSOLUTE. MUST. DO. The most Italian I have ever felt in my life was our day riding a Vespa along the Amalfi coast, stopping in at every town we passed for gelato, pizza, and an espresso before we hit the road.
Read more: Renting a Vespa on the Amalfi Coast

Eat carbs in Italy
Speaking of, you really can't go to Europe without visiting Eataly. Think gelato, pizza, pasta, and all of the good things you can only get away with eating in excess as a teenager (baaa humbug!)
Read more: 15 Foods you Must try in Italy

Bike ride from Vineyard to Vineyard in France
One of my favourite cities in France pitched itself as the centre of wine country, offering vineyard – to vineyard bike rides (yes, I'm talking about Beaune!) Since then I have also ridden through the vineyards of Alsace and I'm convinced this is a sure way to feel instantly French!

Take photos of someone's washing (at least once)
I could make a photo album with the amount of "washing" photos I snapped on my first few trips to Europe (the novelty has since worn off – sigh).
Read more: A complete guide to Lisbon, Portugal
Eat street food in Barcelona
I'm convinced La Boqueria is Europe's best street food market and if you find yourself in Barcelona, you absolutely cannot pass up the opportunity to visit. Think fresh juices, sweets, fruits, and just about anything you feel like in the Mediterranean summer heat.
Read more: Barcelona Bucket List

Wake up in Positano
These photos say it all. If you visit just one coastal destination in Italy, make it Positano.
Read more: A Quick Guide to Positano

Stay in a French Chateau
Paris has my heart, but the French countryside is where you'll find my soul. For the perfectly quintessential French experience, be sure to check in to a French chateau, purchase a bottle of wine, throw out a picnic rug and let sunsets turn to sunrises. Bliss!
Read more: Staying in a French Chateau

Visit more castles in Ireland
If there's one thing Europe is not running short of, its a castle. Ireland has a lot to offer the countryside lover (two hands in the air over here!) and castles are in abundance.
Read more: 8 Places you must visit in Ireland

Catch the Hogwarts Express
STOP EVERYTHING BECAUSE THIS IS REAL! You read correctly, you can actually ride the Hogwarts Express. Jump on board in the Scottish Highlands and let your imagination run wild.

Visit the real Hogwarts Great Hall
Still within the UK (but unfortunately not at the other end of your train journey) is Hogwarts itself. There are oodles of Harry Potter filming locations in the UK, but one of the most realistic filming locations is the Great Hall, located in Christ College, Oxford.
Read more: Oxford Colleges to Visit
Play with reindeer in Lapland
Finland isn't often on a first time visit to Europe, but there's no reason it shouldn't be! Imagine feeding reindeer in Lapland, trudging through the snow and living in a real life Chronicles of Narnia!

Rent an apartment in Berlin
As much as I enjoyed Berlin, I enjoyed it much more when I lived there for a few months. Berlin is a great city for expats who want to base themselves in Europe.

Drink vodka in Russia
What could be more Russian!? Besides, this is a great way to meet and mingle with locals who, perhaps unsurprisingly, become a lot more chatty after a vodka or two!

Swim in the Algarve
One of my favourite Mediterranean locations is Portugal's Algarve and for shoulder season destinations, you can't really beat it.
Read more: The Algarve, Portugal's most loved holiday destination

Ski in Switzerland
Expenses aside, Switzerland is home to some of the most beautiful ski slopes the world over. If the price puts you off, consider cheaper alternatives like Austria or Poland, especially if it means extending your stay on the slopes! Just be sure to add the ski slopes to your Europe bucket list if you chance upon a winter visit.
Read more: A Guide to Zermatt Switzerland

Visit Paris in the Spring
Every year I make the annual pilgrimage to Paris in the Spring. Be it for the cherry blossoms in April or the excitement that builds in May heading toward the summer, there really is no better season to visit my all-time favourite city (especially because you can eat both ice cream and hot chocolate in one day without overthinking it!)
Read more: Paris in the Spring

Step inside the Hermitage museum
The Hermitage museum is my favourite art gallery in the entire world. But you don't just come here to see the art, you also come for the history of the building itself. The architecture alone is a living museum!
Read more: A Quick Guide to St Petersburg, Russia
Eat Pizza in Naples
Naples, the birthplace of pizza, is an unmissable stop en route to the Amalfi Coast (if even for the pizza alone).
Read more: Where to find the best pizza in Naples

Take too many photos of the Eiffel Tower
No Europe bucket list would be complete without a visit to Paris. And no trip to Paris would be complete without visiting the Eiffel tower! Be sure to capture this architectural icon from many points of view, as you will soon fall in love with its glory. Whether up close or afar, this is a quintessential bucket list item to tick off in Europe.

Gain weight from French Pastries
Need I say more? From macarons to millefeuille, there's a whole world of pastry out there to discover, so you'd better get busy!

Step back in time in Florence
Before I travelled to Europe at 17 years old, my only friend who had visited before me told me right before I left "you absolutely must go to Florence". Although I hadn't planned to visit, I made sure we visited for a day trip from Rome, and instantly I saw the allure in how Florence appears to have been frozen in time.
Read more: 20 attractions you must see in Florence

Burn through your savings by visiting Norway
Although one of the most expensive countries to visit in Europe, there's no denying that Norway is one of the most beautiful countries to visit for outdoorsy adventure seekers. From hiking to kayaking and everything in between, there's a lot to discover! Although this country is expensive, our Europe bucketlist would not be complete without it.
Read more: The cities and towns you must visit in Norway

Island hop in Greece
Last but nowhere near least (saved to last because I still haven't done it myself!?!?) is to go island hopping in Greece. Early 20-somethings eat your heart out, Greece is a playground with your name on it and nearly a right of passage for your first Euro-trip! From Mykonos to Santorini there are endless islands to explore in Greece, many of which you've never heard of until you get talking to a local.
Shop our city guides:
Follow my adventures on Instagram.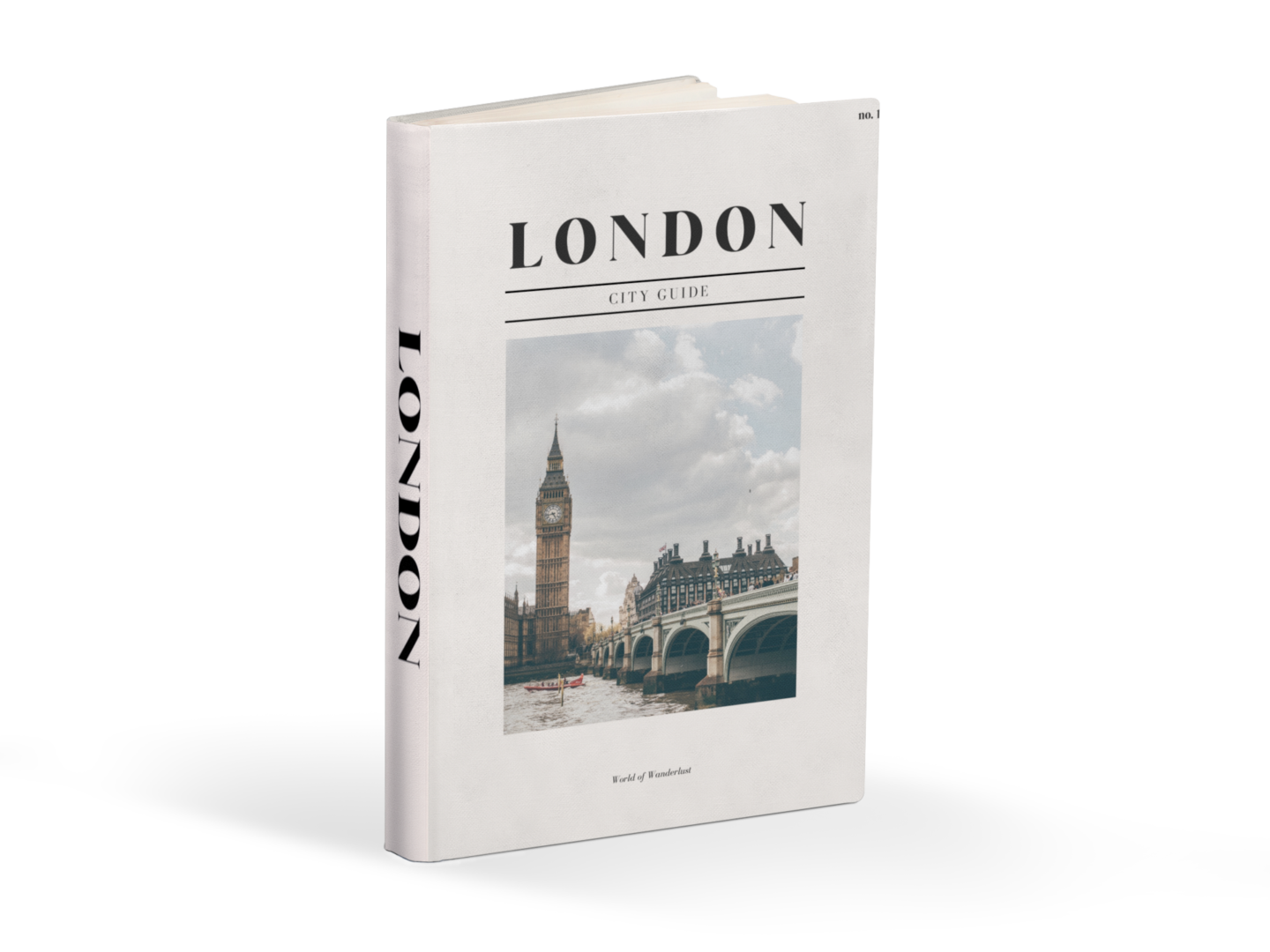 London City Guide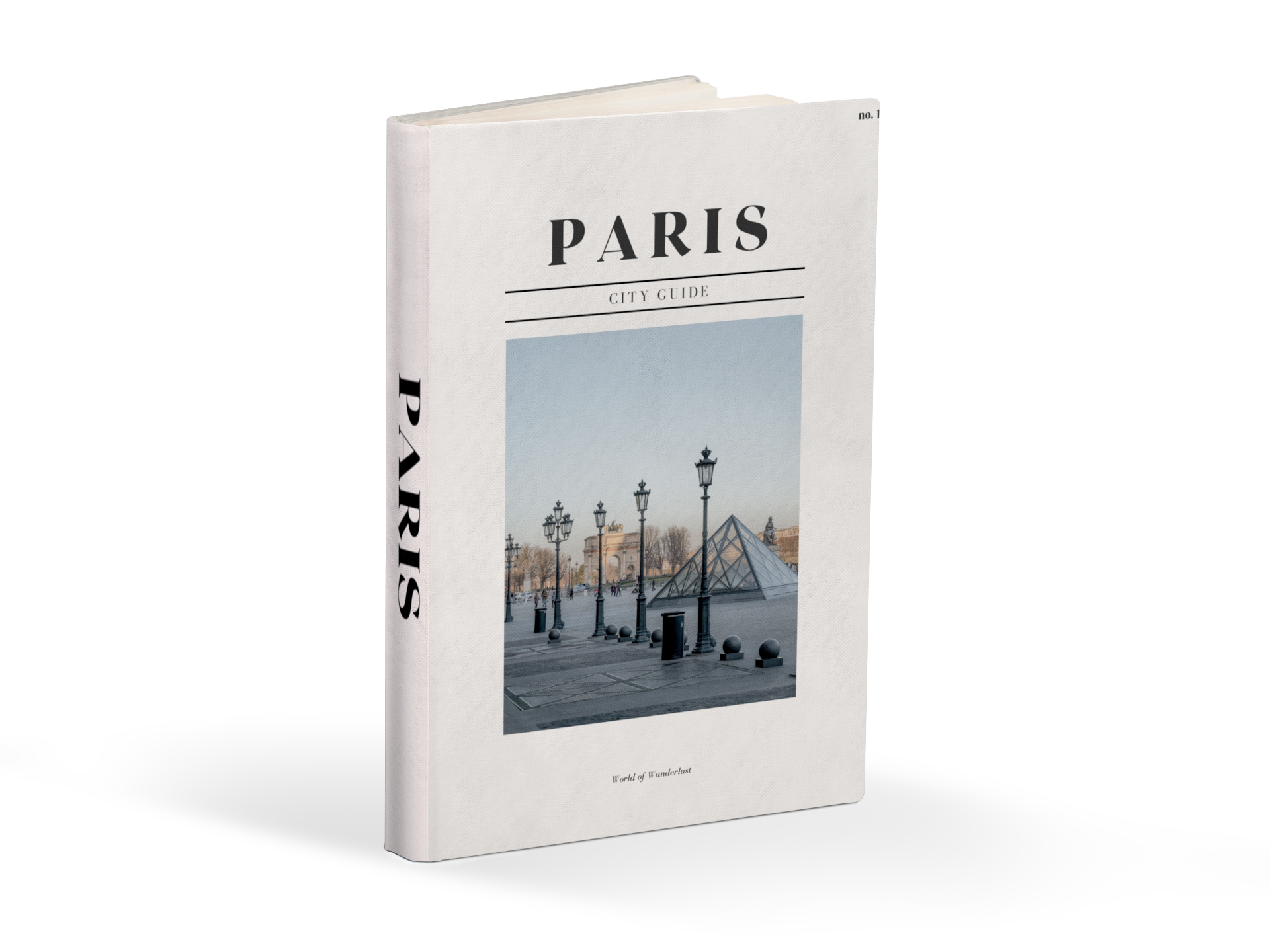 Paris City Guide
New York City Guide