Living in your own country can be fun but for the wanderers of the world, it becomes a little lacklustre after a while. With international travel more affordable than ever, there has been no better time to take flight and find a new home. I decided to do just that this year when I moved to become an expat in Cape Town, South Africa. The Western Cape is with ease the most enviable location to be in South Africa, especially if you are in the creative industries. If you too are considering the move to Cape Town, here are some important factors to take into consideration. We present to you: the complete Expat Guide to living in Cape Town!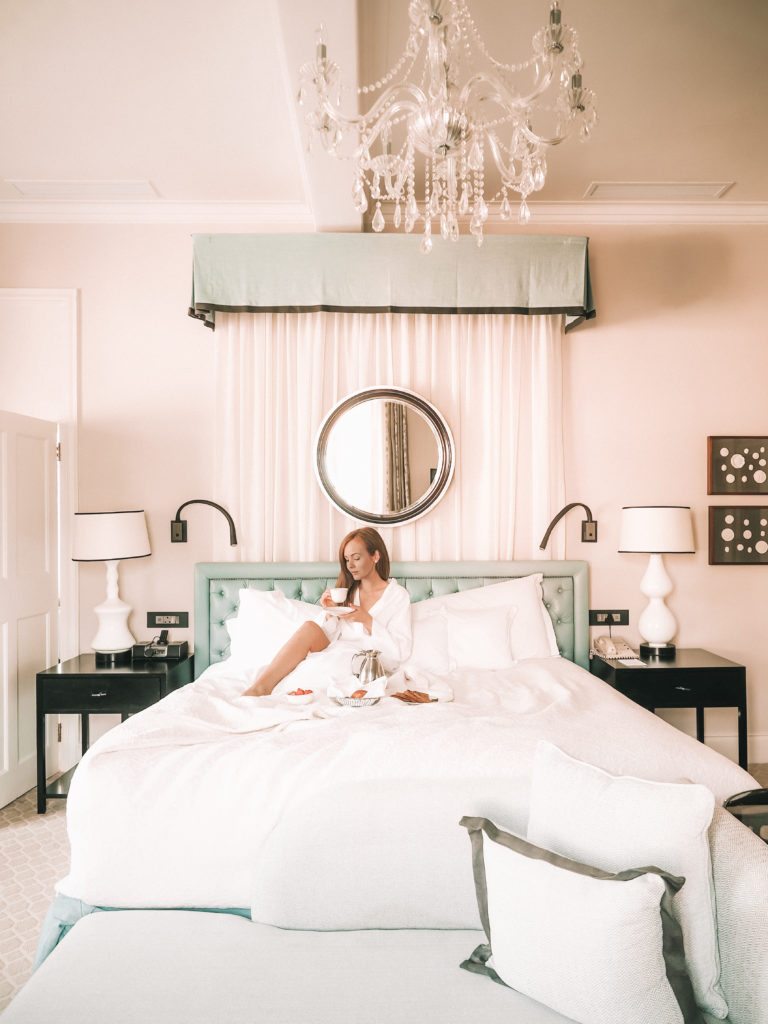 Finding Work
The unemployment rate in Cape Town is remarkably high. If you intend on moving to the area simply to find a job, you will be competing with locals and that is no way to get the job you want. However, if you are among the growing number of freelancers and nomadic digital wizards who can work from anywhere, you are in luck. Cape Town is a great experience for remote workers with access to a number of co-work spaces and cafes to use as a hub for your internet needs.
My office is located at Ideas Cartel, a co-working space with offices throughout the city. I chose these offices because the vibe reminds me of Soho House, when I was a member while living in Los Angeles. The interiors are very industrial and it was my favourite space I walked into and thought "this is it".
Some other great alternatives that I considered include:
No. 80 Hout Street – Located in the CBD in a loft with white paint floor to ceiling, giving it a really clean feel. I loved the space but the vibe was much quieter and people kept to themselves. I was looking for somewhere a little more social.
Workshop 17 – A really cool space at the Watershed, right by the V&A Waterfront. The prices are quite competitive but keep in mind it is located in the most touristy part of town. You can expect crowds!
Glee at Work – A very pink alternative for the females out there. This co-working space is cool because it has a really feminine feel to it, so you get the feeling you would be rubbing shoulders with powerful women all day. Unfortunately, they only offer a day rate as opposed to memberships.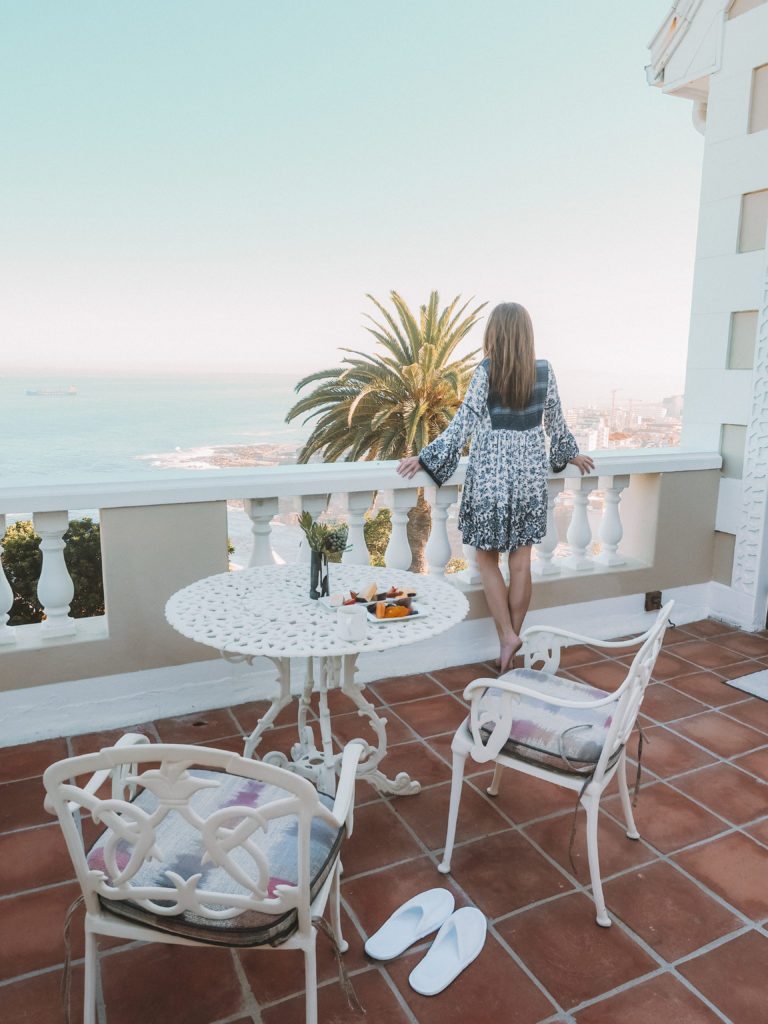 Cost of Living
When I arrived in Cape Town i was surprised by how affordable this city is to live. While it is ranked as the third highest expensive city in South Africa, comparatively to Australia it is affordable. Statistics show Cape Town is 65% less expensive than the UK and 62% cheaper than that of New York. Compared to Australia, my expenses are roughly half. The rent prices are comparable to when I lived in Melbourne, though my groceries and eating out is much less.
As with any city, rent will be your largest expense. The average rent for a one bedroom apartment will be around $1,000 USD each month. There are some more affordable lease options, but if you want to live in the heart of the city, you'll pay the price. We managed to find a really beautiful 2 bedroom cottage in De Waterkant for R16,000 per month. Luckily for us the market was quite competitive during December when not many people were looking to sign a long term lease. Most leases become available during January.
As for food, expect to pay, on average, $5 USD for lunch in most eateries. Budget minded shoppers tend to shop at Pick n Pay or Checkers while the more expensive stores such as Spar and Woolworths cater to the upper crust in the city. We visit a mix of both.
Food delivery services are remarkably cheap in Cape Town and you can expect to pay around $1 for Uber Eats delivery. We often opt for food delivery instead of eating out as it is very affordable.
Healthcare in Cape Town
This is a big deal for much of the world and has been the topic of many political debates. You will likely want to invest in private healthcare insurance from companies such as Discovery Vitality. It can be a bit expensive, but is a company that allows access to some of the better healthcare facilities.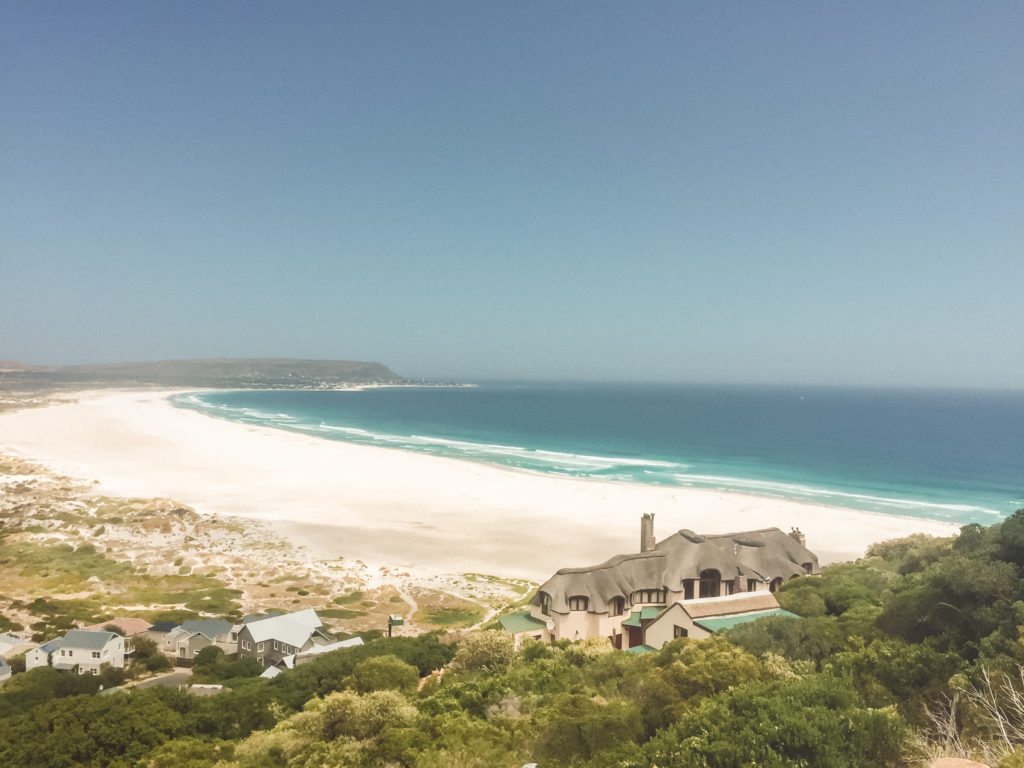 Is it safe to live in Cape Town?
Every major city has its fair share of crime rates and Cape Town is no exception. The media has given the city a bad reputation in regard to safety, but those living in the city say most areas are safe. When moving to Cape Town, be sure to do your research on localized area crime rates. Some areas are more crime-ridden than others. As with any larger city, be aware of your surroundings, do not walk alone at night, and use your common sense.
Some of the security measures we take in Cape Town are quite different to those back home in Australia. Almost all of the houses in Cape Town feature security gates, house alarms and window bars. These are fairly standard for houses and apartments often have 24 hour security, especially in the CBD. We were advised by friends to have house alarms for peace of mind and were surprised by how affordable it is in Cape Town.
The most common crimes are petty crimes – from pick pocketing at tourist areas to house break ins. Be sure to take the necessary precautions to stay safe and keep your mind at ease.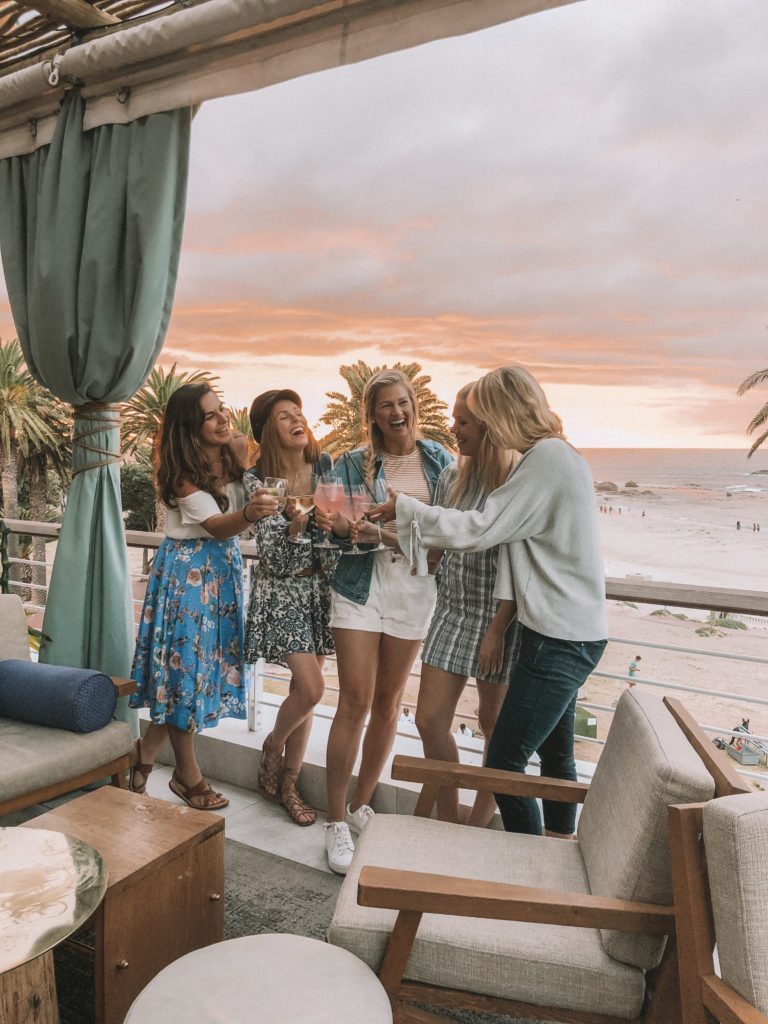 Safest Neighbourhoods to Live in Cape Town
Sea Point
Attracts those with an active lifestyle that prefer life right on the coast. It is less touristy than other areas and a very walkable area to live in. This neighbourhood is mostly filled with apartments, many offering seaviews.
City Bowl
Right in the middle of the city with a wealth of coffee shops and little cafes. Suburban life mixed with city convenience is what you can expect while staying in City Bowl. This is, however, one of the ever dubbed "up and coming" areas of Cape Town. There are a lot of homeless people in the CBD and it can be quite confronting after dark.
Camps Bay
You will pay a premium price for residing in Camps Bay, but you will be in the middle of one of Cape Town's most beautiful areas. Camps Bay is perched right along the beachfront, so if the sea is calling, you can answer here.
Green Point
If you are trying to find a balanced area between city life and the laid back beach neighbourhoods, Green Point is the place to be. It is a short ride from both and perfectly situated in a safe central location.
Southern Suburbs
While staying in the Southern Suburbs you will be among many UCT students. The area is known to be safe as well as affordable for a range of budgets.
Bloubergstrand
Active beachgoers enjoy this part of Cape Town as it is a mecca for Surfers of all genres. Just a 25 minute ride from the city center, you will feel like you are a world away from the hustle and bustle, but close enough to get to it when you want to.
Woodstock
Trendy shops, budget accommodations, and street art are what you will find in Woodstock. This area is where artists meet industrial design in perfect harmony. This is however one of the windiest neighbourhoods in Cape Town so be sure to keep this in mind!
Muizenberg
Another laid back community perfect for surfers, yet just 30 minutes outside the city's center on the coastline. We like to head to Muizenberg for weekend trips. You can easily access Muizenberg by train if you opt to live in Cape Town without your own transport.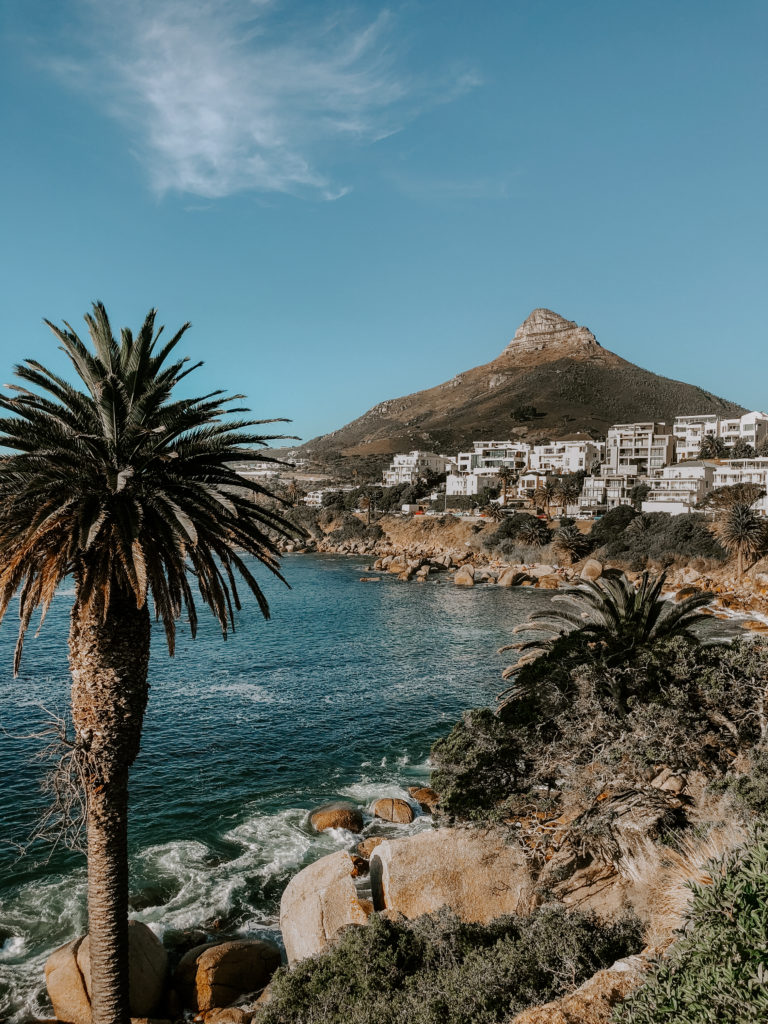 Will I Need Residency?
Actual residency is difficult to come by unless you are bringing a viable industry to the area. On a tourist visa you can enter South Africa for stays of up to 90-days. You will then need to exit the country and re-enter on another 90-day tourist visa. This is how I am staying in the country and so far I haven't had an issue.
You can also extend your visa without leaving the country, however you will need to consult an immigration officer to do so. If you overstay a tourist visa you can be banned from re-entering the country for 1-5 years.
Getting Around the City
Public transportation and Uber are remarkably inexpensive, but if you are the type of person that does not want to be tied down, investing in a motorcycle or vespa is the ideal option. They are inexpensive to fuel and easy to park in even the most congested areas. Cape Town traffic is notoriously frustrating, so a vespa is a great option to dodge traffic.
What's the verdict?
The culture of Cape Town is remarkably laid back. Wineries and farming are still among the most successful industries here. The people reflect a range of different cultures and throughout Cape Town you will notice 11 official languages spoken. However, most of the residents do speak English.
All the best for your Cape Town adventures! This is a really fun city to live in and is relatively affordable compared to the likes of London, Sydney or New York. The summers are long and social, whereas the winters afford more reasons to cozy up and enjoy the food and drinks scene indoors.
Plan your visit to Cape Town