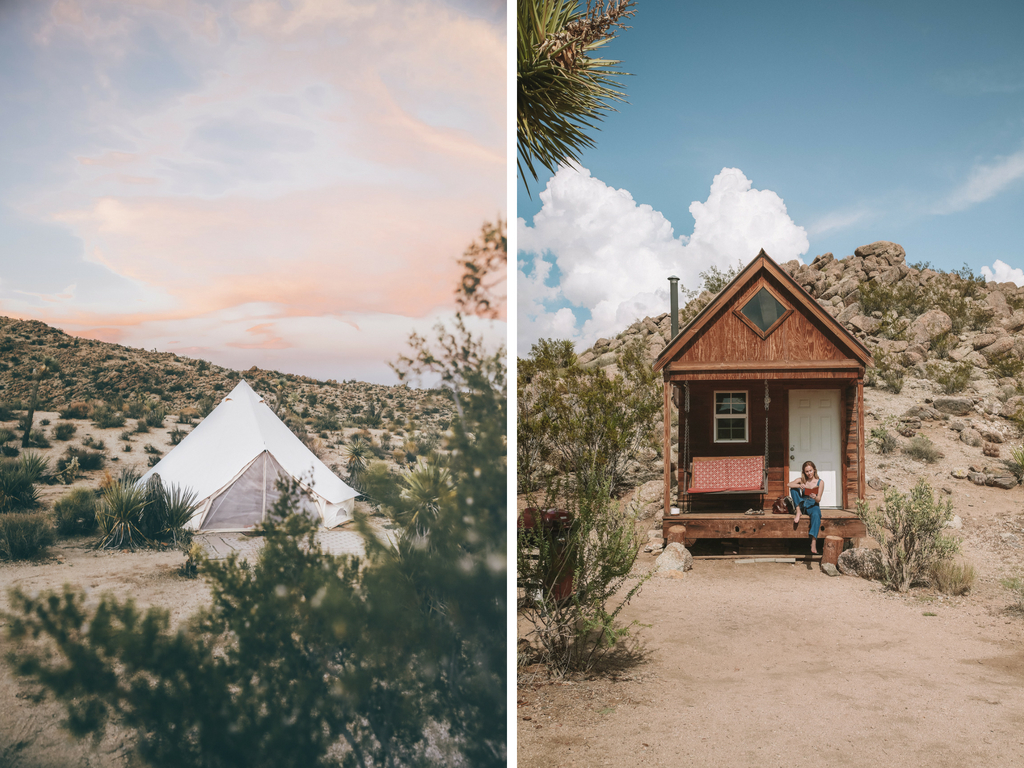 Your guide to Joshua Tree
Stay: A Tiny Cabin or Camping in the Desert
Our girls trip weekend kicked off on a Thursday afternoon and after surviving the busy traffic in Downtown Los Angeles we eventually made our way to the Mojave Desert and inbound to Joshua Tree. Although many of my LA friends had asked me if I'd ever visited Joshua Tree and encouraged me to do so, for some reason it had never really been a priority for me. That was until my friend Sophie said she had booked a girls trip weekend to J Tree and told me we were leaving in two days. In the spirit of saying yes (my mantra the past five years), I cleared my calendar for the weekend.
We checked in to a tiny cabin first – a single room with four walls and a roof – which was perfect for our first Mojave desert experience. In the spirit of switching things up, we also camped for the last evening on the same property owned by young couple Brooke and Kyle who aim to make the Joshua Tree experience accessible to everyone and in particular, young millennials looking for a weekend away from the city of Los Angeles. Both accommodation experiences are affordable ($120-$200) and accessible, especially when splitting the cost between friends!
Visit the Joshua Tree National Park
Of course the main attraction when visiting Joshua Tree is to see the trees themselves and although you'll spot plenty around on your travels, there is no place better to see them than the Joshua Tree National Park itself. Inside the park there are also some great short day hikes and points of interest to visit, including the following favourites:
Arch Rock – We hot tailed our way to the Arch Rock as soon as we entered the park as it was something I really wanted to see and experience having had recommendations from friends. The Arch is only a short 10-minute walk from the car park and even more impressive in person.
Cap Rock – If you're looking for the perfect sunset spot, there is nowhere better than Cap Rock.
Hidden Valley – For a short hike in the park, Hidden Valley is a great place to start.
Ryan Mountain – Another epic sunset spot is Ryan Mountain, with a hike to the finishing point.
49 Palms Canyon Trail – If you plan your visit to beat the heat (early in the morning), 49 Palms is a great one hour hike (return) to the oasis.
Skull Rock – If you aren't yet tired of geological formations, then this one is sure to impress. The rock looks as it sounds, in the shape of a skull and is quite the popular attraction thanks to its' roadside location.
Make a Stop at Pioneer Town
Built as a 1940's Hollywood set, Pioneer Town is a happening little town in the evenings and well worth the visit if you're looking to add a little quirk to your trip. Stables, saloons, jails, a motel and all sort of paraphernalia make up this little town that was used as a film set in the 1940's and 50's.
The town's main attraction today is Pappy and Harriet's Pioneertown Palace, home to live music and traditional town fare like burgers, ribs, and as much grease as your stomach can handle.
Insider Secret: Garth's Boulder Gardens
If you're looking for something a little more off-beat, then follow these specific instructions to reach a world outside the one you're in: Garth's Boulder Gardens.
Created more than 30 years ago, the gardens are a sanctuary for community, crystals and quirky outdoor living quarters. Although many locals have never ever heard of it, the gardens are becoming more and more popular for visitors to Joshua Tree as a secret oasis to seek out and explore.
The gardens are located 20 minutes north of Pioneertown. Look for the welcome sign (pictured below) and you're on the right track. Follow the road as you come across some caravans and an amphitheatre and continue in the same direction until you reach the end of the road. Et voila! You have arrived.
The iconic teepee is where Garth has lived for more than 30 years and around it he has created a community atmosphere with plenty of people coming and going over the years.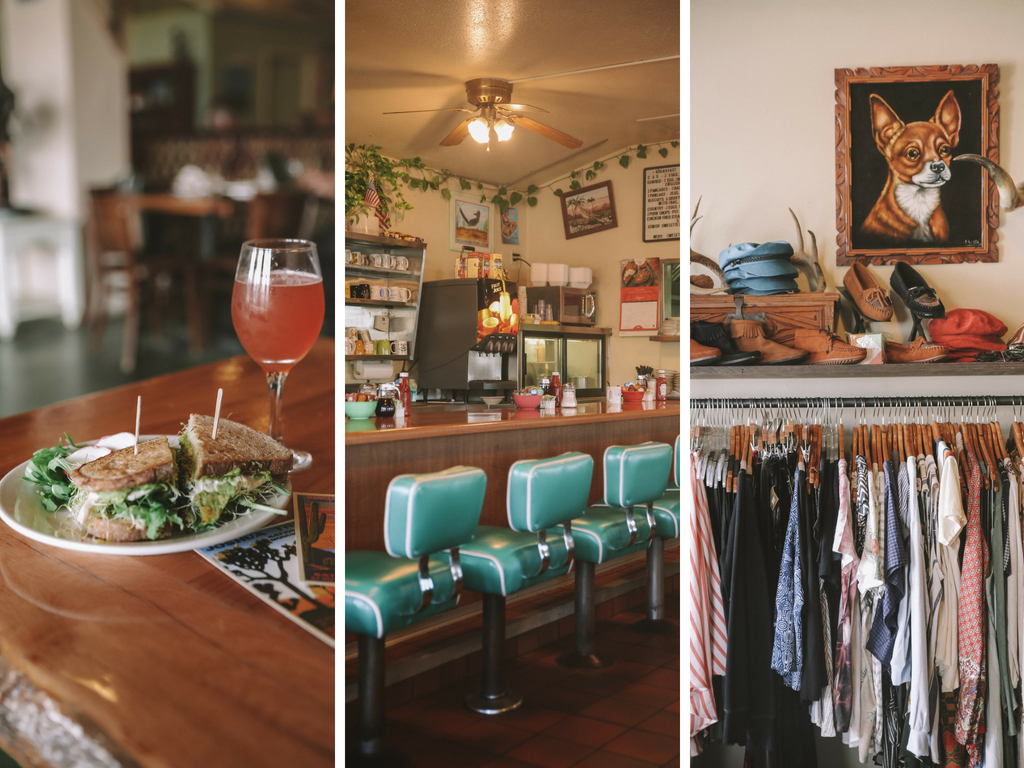 Where to Eat, Drink & Shop in Joshua Tree
Although the town of Joshua Tree is pretty small itself, there is plenty to see and do around town including a huge market for vintage shopping and antique finds, as well as a great range of eateries (even vegans have plenty of choice!) Here are our favourite finds around town:
Frontier Cafe – Our favourite lunch spot that we frequented twice daily, every day! The vegan avocado sandwich was a real hit and this is also a great place to charge up and use the wi-fi if you're camping or without power.
Crossroads Cafe – A great option for vegan eats, especially for lunch and dinner! The Thai tofu salad was so good that we went back twice!
Joshua Tree Coffee Company – Hands down the best cafe in town and an institution in itself. Be sure to stop by for a pick-me-up!
Read more: The Best Vintage Shops in Joshua Tree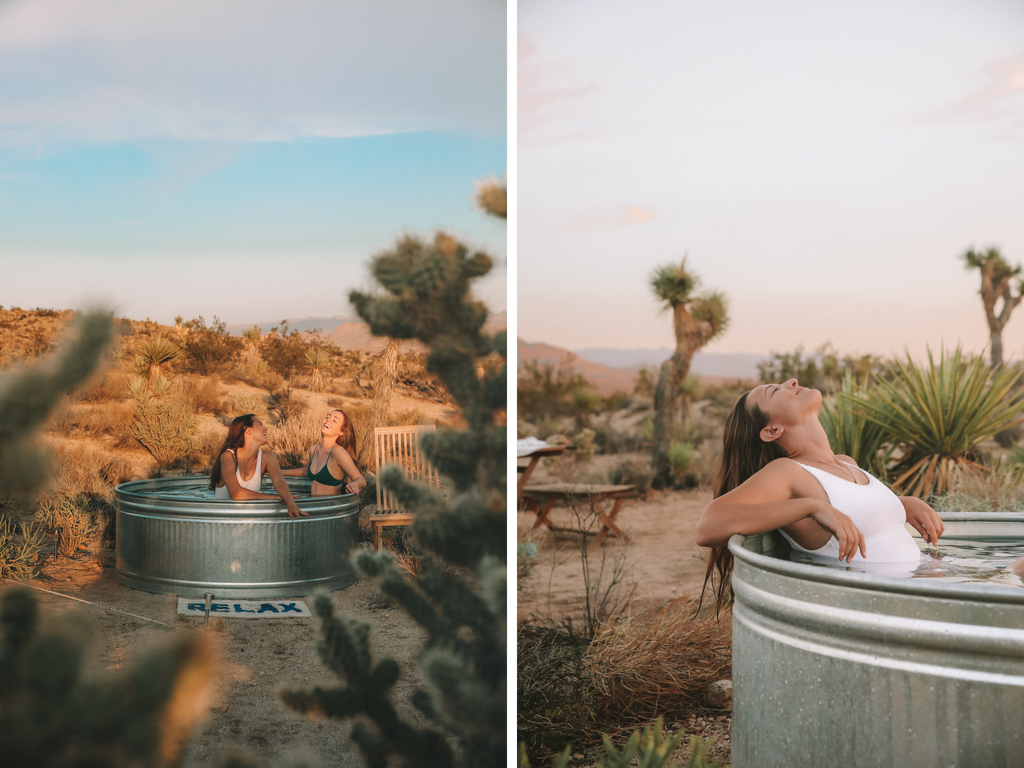 Tips to Make the Most of your Visit
Below are a few handy hints to know when to visit, how long you'll need in town and a few local insider tips we picked up on along the way.
If you're looking for a more mild weather climate to make the most of the trails and rock climbing on offer, then an early Spring (March/April) visit is more preferable. The wildflowers bloom in the desert after summer slows down and fall kicks in (late October/November). This is also the best time for photographers as soft light illuminates the sky. If you're up for the summer sun, the bonus to visiting in July/August is much less crowds, cheaper rates and a more local experience before the crowds roll back in.
We had a long weekend in Joshua Tree (a few days), which was ideal for the overall experience but we certainly kept ourselves very busy from sunrise to sunset! If you're looking to spend more time at camp fire side and taking it easy, I'd recommend 4-5 nights is ideal.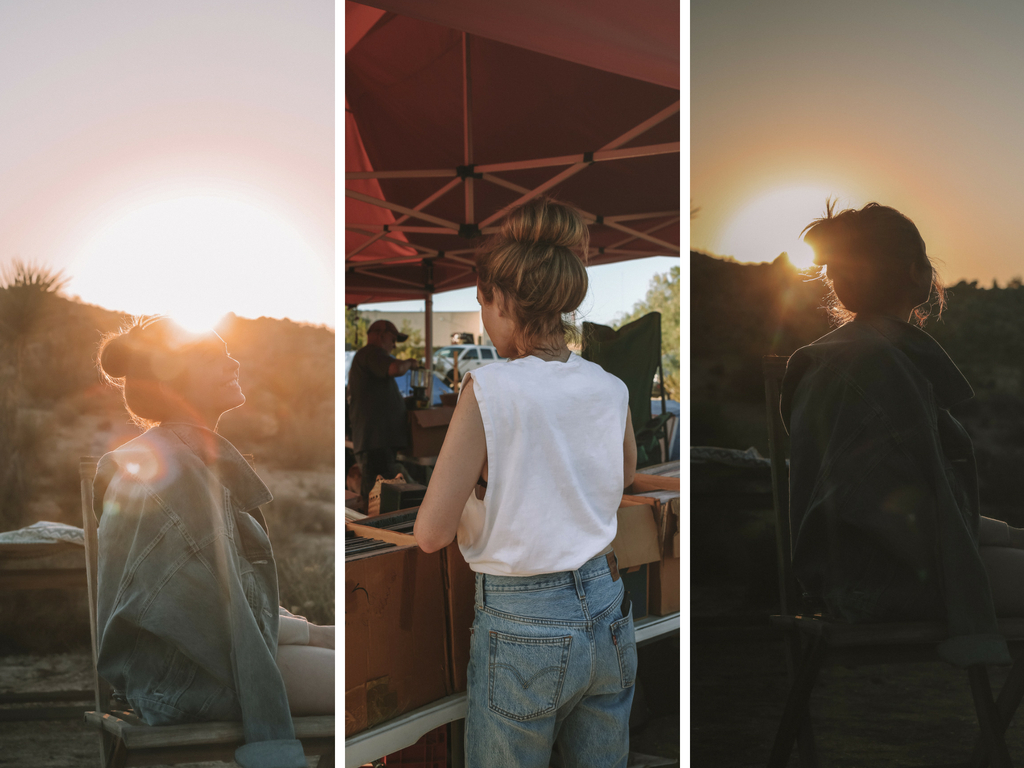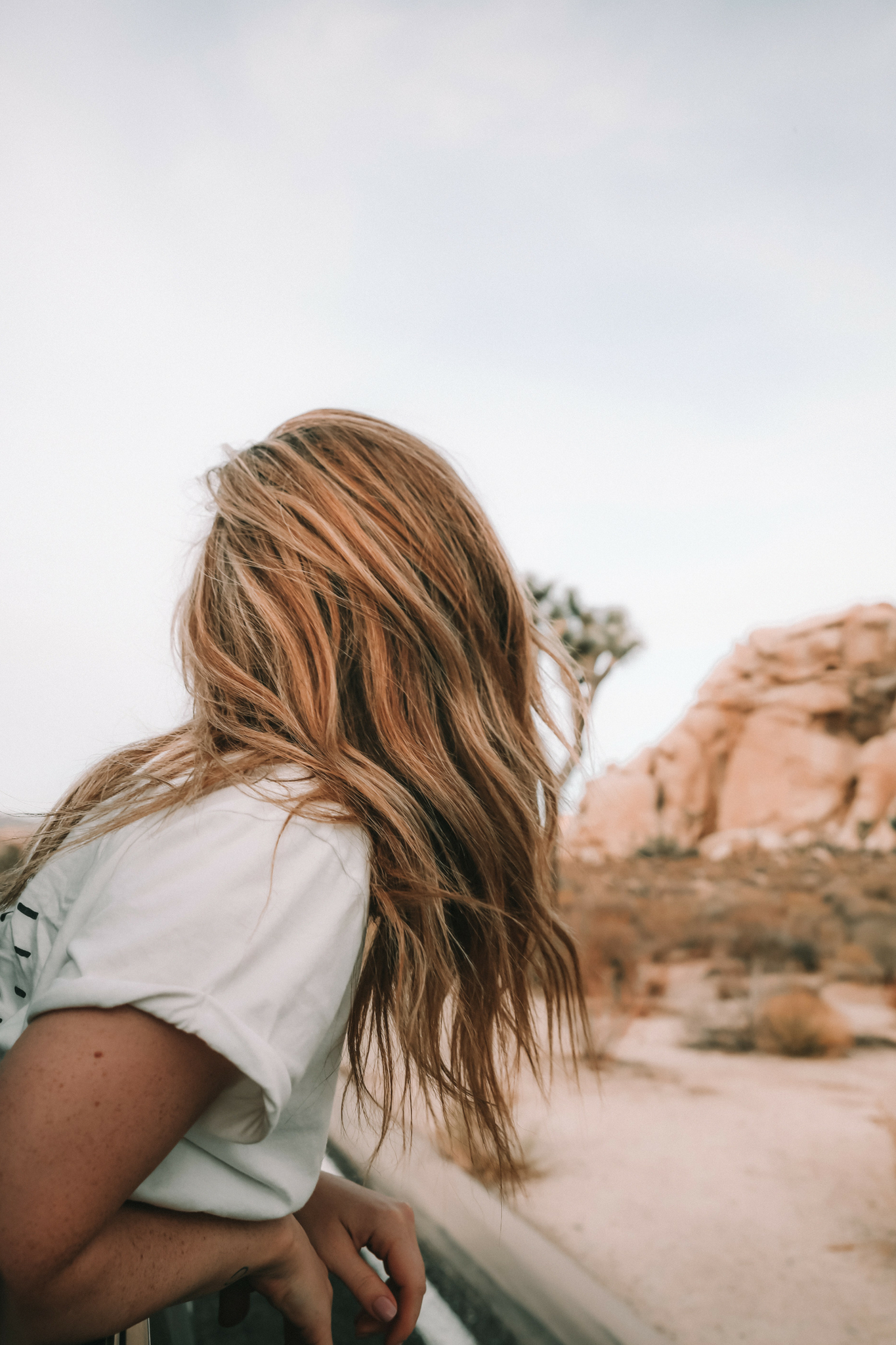 Images by myself, my friend Sophie and my friend Bethany. Dream team!