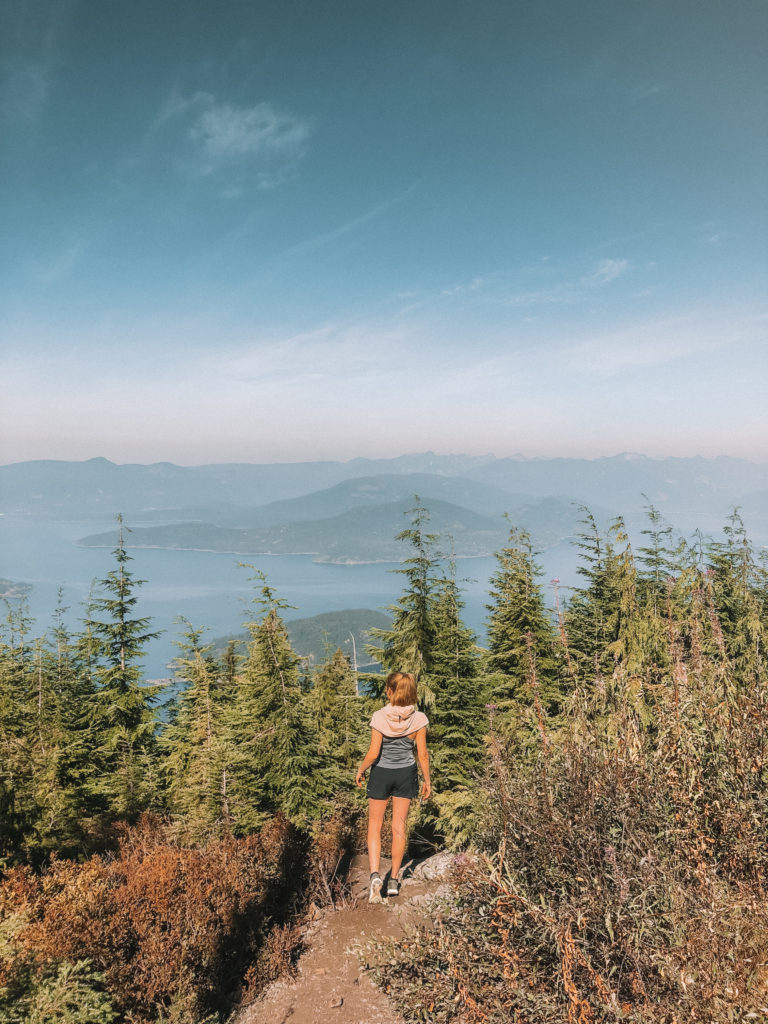 Our Guide to Vancouver, Canada
As one of the world's highest rated liveable cities, Vancouver has all the benefits of a large city combined with a geographic bonus of being surrounded by mountains and nature. The city is often used as a gateway for travellers venturing further in to British Columbia and Canada, however with so much to offer visitors I'd suggest a minimum of 3-4 nights in the city. And with that, here is our guide to Vancouver!
Before you arrive in the city, it is good to know this is, after Hollywood, one of the most used film locations in North America. It is little wonder so many television series and picture films are shot in Vancouver as it has a striking resemblance to New York City (Gastown) and dramatic scenery within minutes of the city. Some notable productions you might be familiar with include Riverdale, 50 Shades of Grey, The Butterfly Effect, The Twilight Series and many more.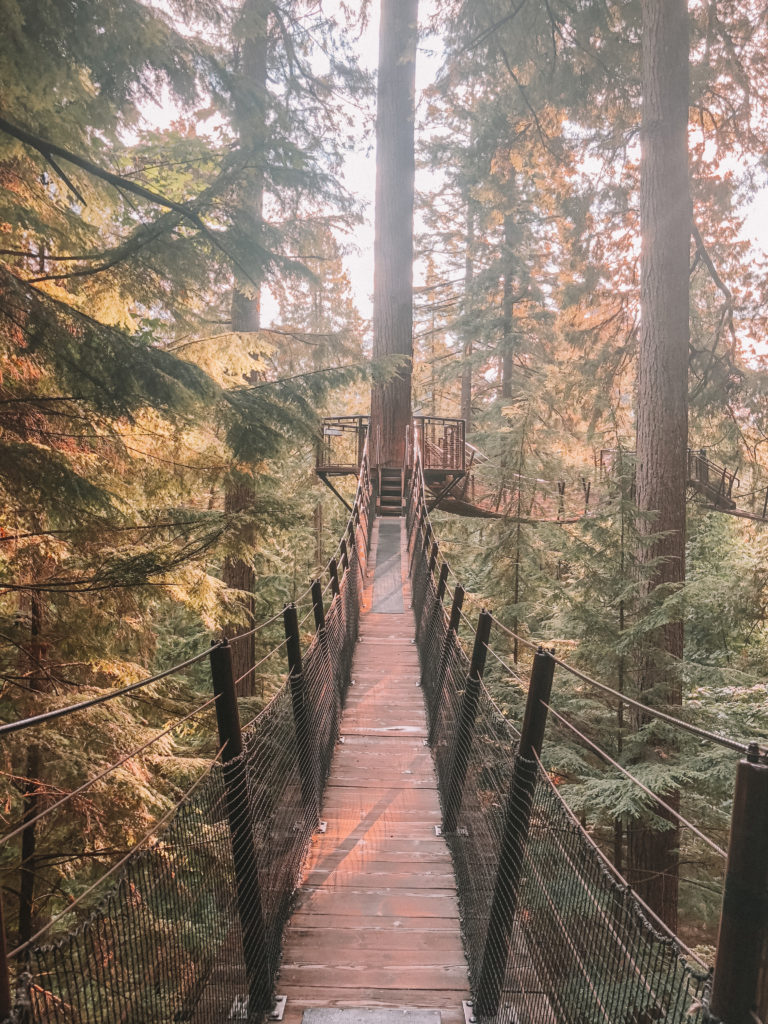 Visit Capilano Bridge
Just like you can't go to Los Angeles and not see the Hollywood sign, you can't come to Vancouver and not make a visit to Capilano Bridge, the cities' most popular tourist attraction and an insight into the flora of British Columbia.
Capilano Bridge is a 140 metre long suspension bridge that leads to a treetop adventure in the rainforest and is located a brief 15 minutes from the centre of town. Being the most popular tourist attraction you can expect crowds as the day goes on, however if you arrive first in the morning (15 minutes before opening) you can often enjoy the place to yourself!
Admission price is $47 for adults and there is a free shuttle from town included in the ticket price.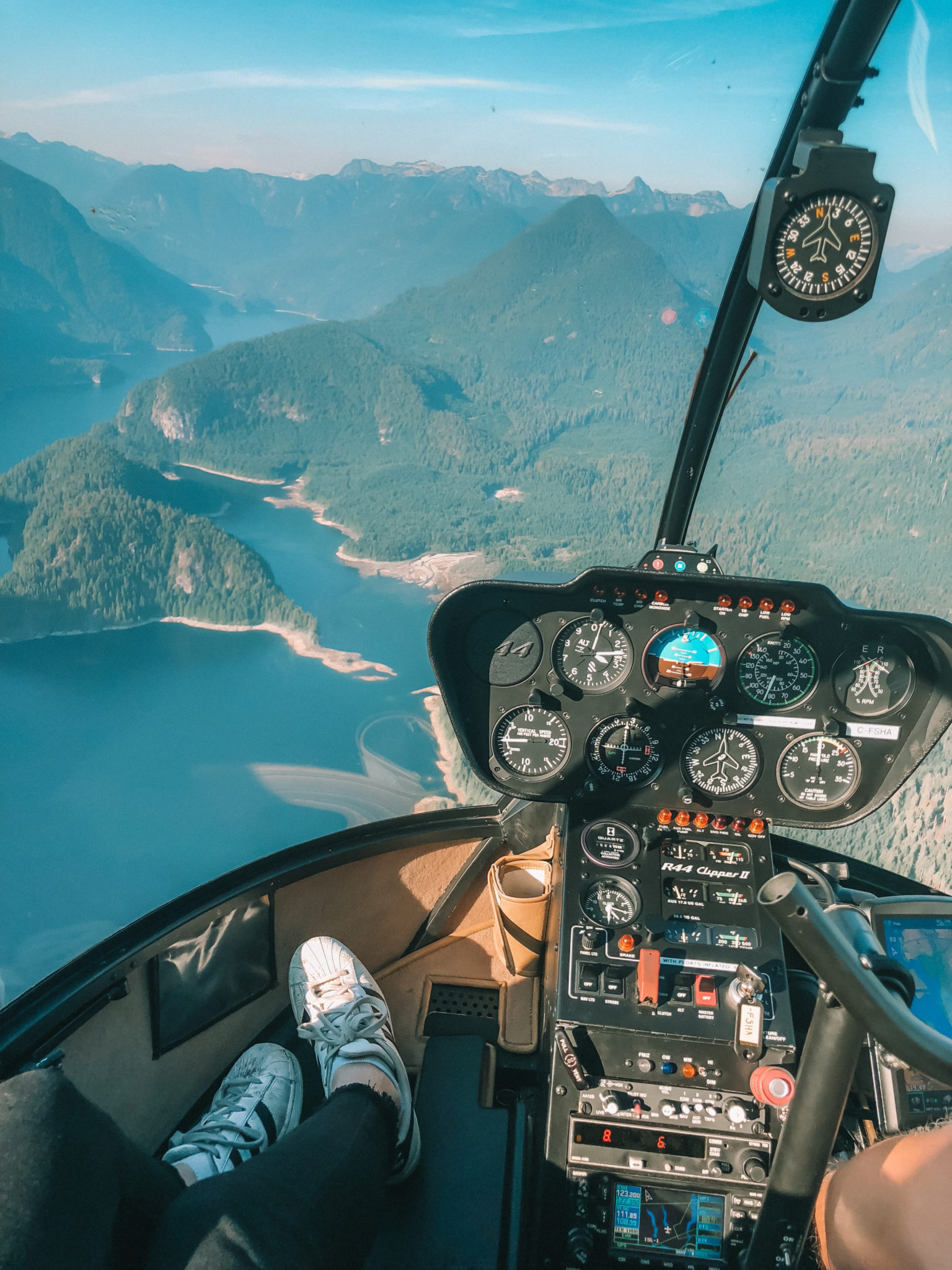 Epic Escapes: Fly over the city and in to the mountains
Naming this one of the most surreal moments of my life would not be an overstatement. Imagine taking off from downtown Vancouver and in minutes finding yourself immersed in the mountains of British Columbia below – an endless sea of blues, greens, lakes, trees, and blue skies for as far as the eye can see.
Sky Helicopters take their guests on epic adventures into the wilderness and intermittently stop the aircraft on top of mountains – incredible!!! This is a once in a lifetime chance to explore the backcountry and see the city of Vancouver from above.
Prices start at $629 per person for a 45 minute mountain adventure.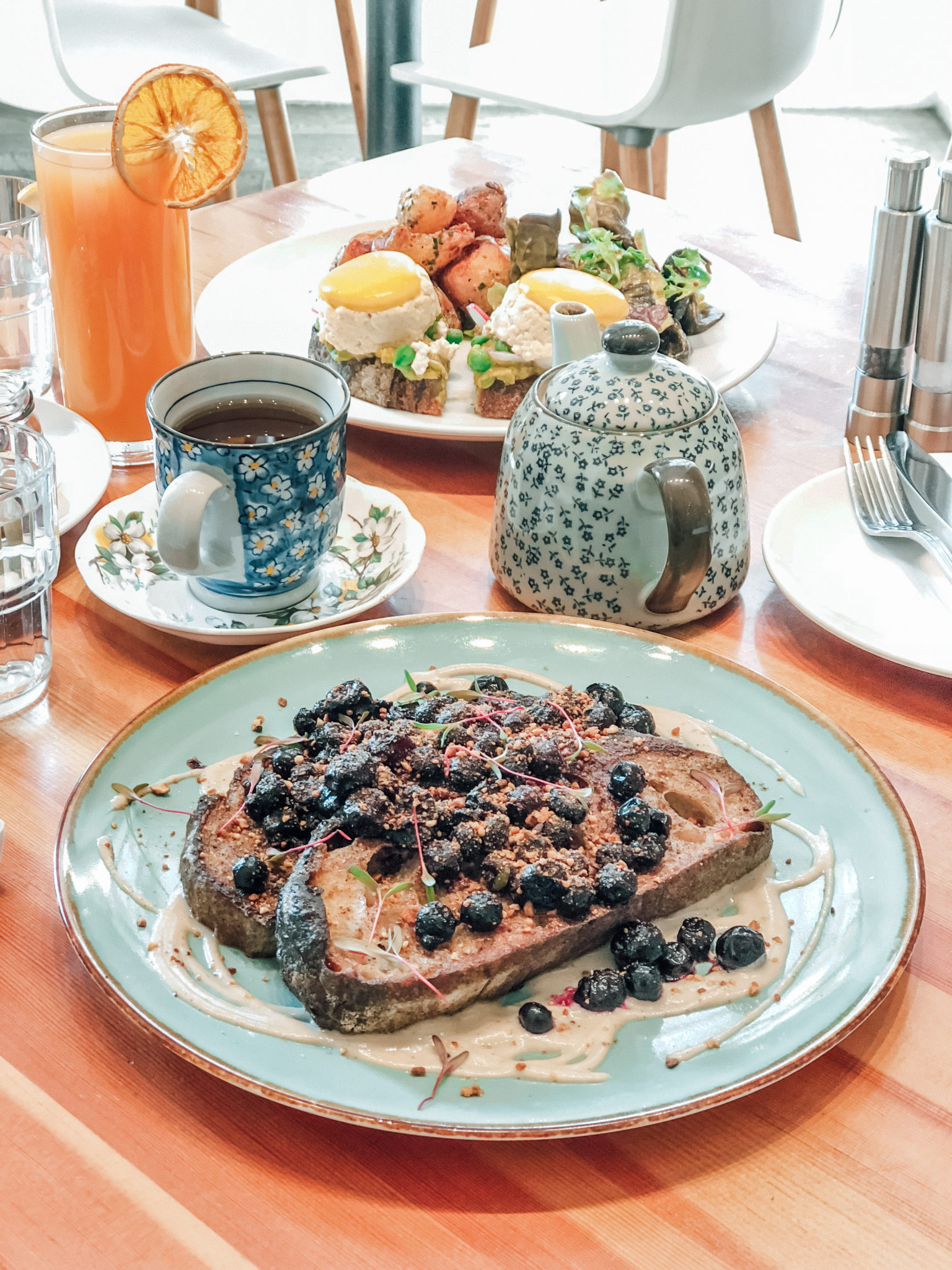 Discover Vancouver's Vegan Scene
One aspect of Vancouver I was particularly excited to rediscover on my second visit was the vegan food scene. Surprising to most, Vancouver has long been ahead of the trend and for years has been offering delicious vegan meals at most restaurants and some even being an exclusively vegan offering.
Some of my favourites include Heirloom for brunch, The Acorn for dinner, Virtuous Pie for pizza and ice cream, Uma Luma for ice cream (try the salted caramel), and Be Fresh for vegan cookies and pastries to go.
Read more: The Best Vegan Eats in Vancouver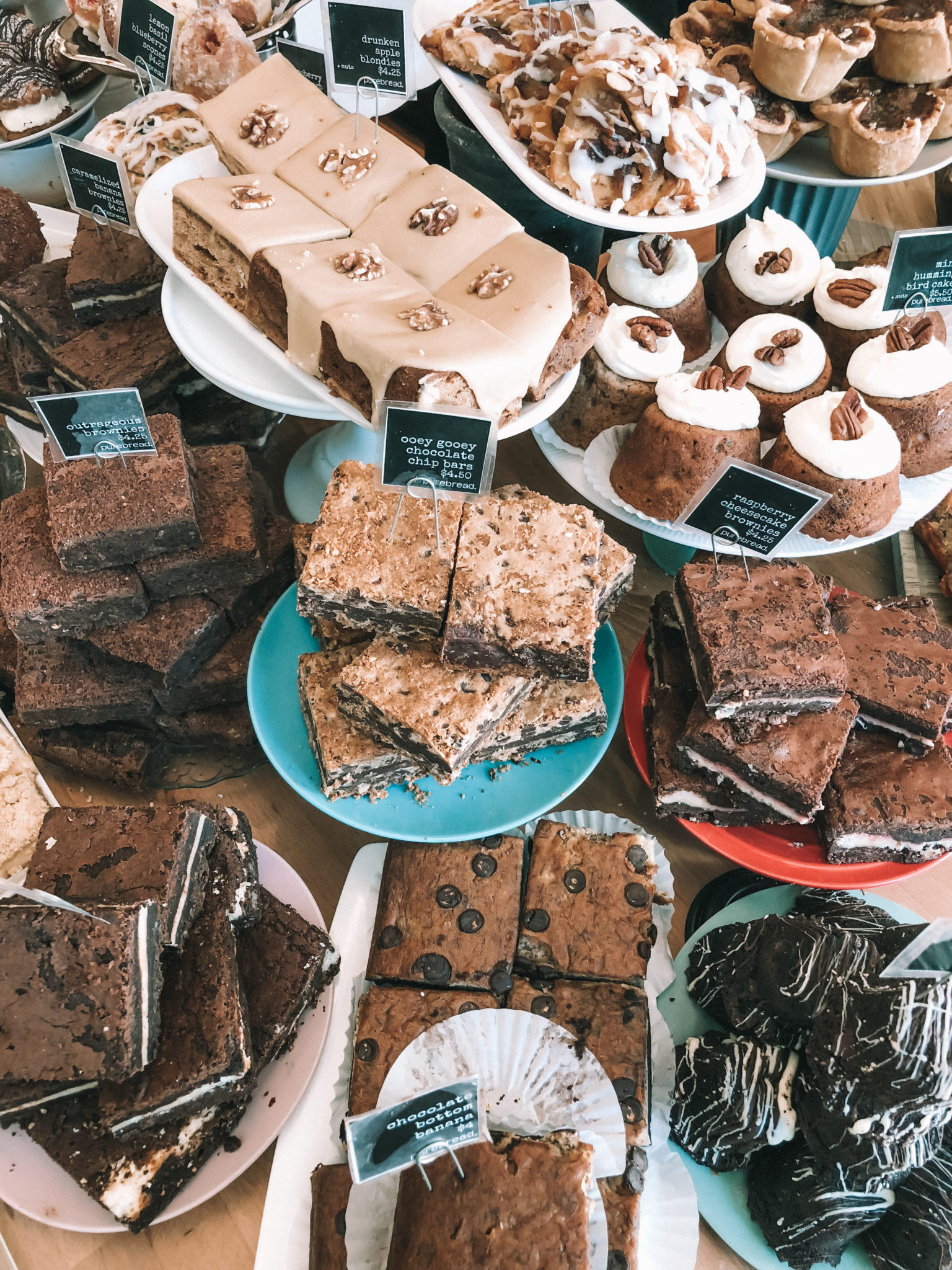 Vancouver's Food Scene: Bakeries & Artisan Coffee
Another stand out of Vancouver's food scene is both the quality and quantity of bakeries around the city. With so many bakeries vying for your attention, the quality of food is high and believe me when I say you are about to experience some of the best baked goods! It is all about knowing where to go and what to order (you're welcome)!
Similarly the coffee scene in Vancouver is that which caffeine dreams are made of. Because there are a few that stand out above the rest, be sure take a mental note of the names below – this is where you will find the best coffee in town.
Purebread – try the hummingbird cake and cinnamon scrolls.
TurF – try the vegan banana bread. Life changing.
Be Fresh – try the vegan cookies. Also life changing.
Small Victory – three words: pan au chocolat.
Revolver – Coffee. The best in town.
Timbertrain – Also really good coffee. My preference for cold brew.
Small Victory – Not just a bakery, but great coffee too!
Read more: The Best Bakeries in Vancouver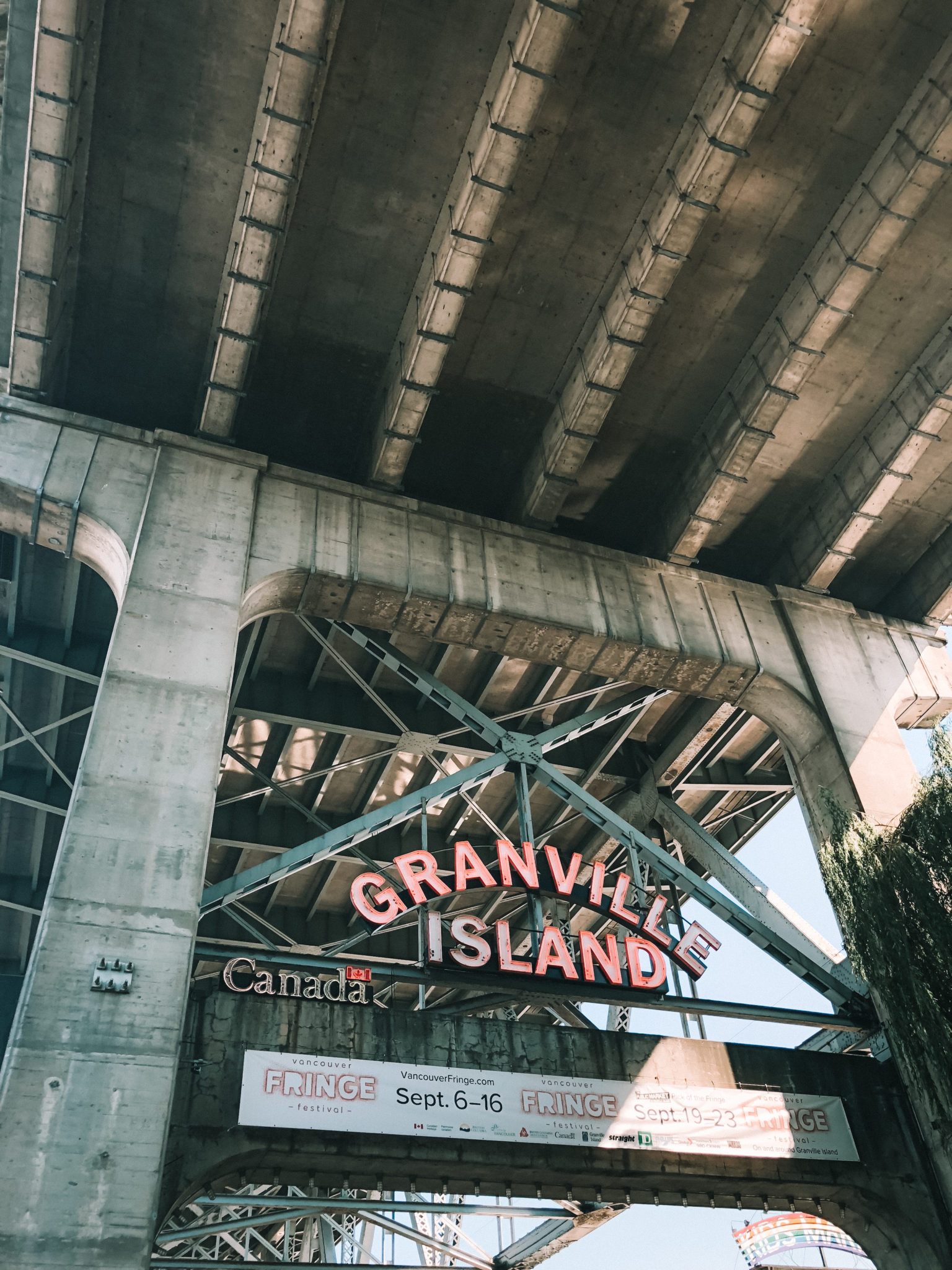 Granville Island
If you're looking to discover local food and artisans, Granville Island is the place to go. This is of course one of the popular spots on the tourist route, so expect to pay "island prices" and come willing to navigate your way through the crowds of visitors.
If you time your visit with lunch, be sure to check out Popina Canteen for lunch. They specialise in seafood, however also have a selection of salads and a falafel wrap for vegans. Those that "do" dairy, be sure to try the choux soft serve ice cream dessert!
Lee's Donuts is the best place to go for a sweet pick-me-up in the afternoon and they also serve crepes should that tickle your fancy! Lee and his wife have been in the business since 1979, so it is safe to say they know how to hit the sweet spot.
Locals love Terra Breads for artisan breads, pastries and their famous housemade granola. The first of their bakeries opened in Kitsilano in the early 90's, now expanding in to four locations across town.
If you find yourself in Vancouver in the colder months, be sure to stop by The Stock Market for a hearty soup. These guys use no preservatives, no additives and no MSG. The split pea soup is a stand out, though you can't really go wrong here – they really know how to make a mean soup to beat that winter chill!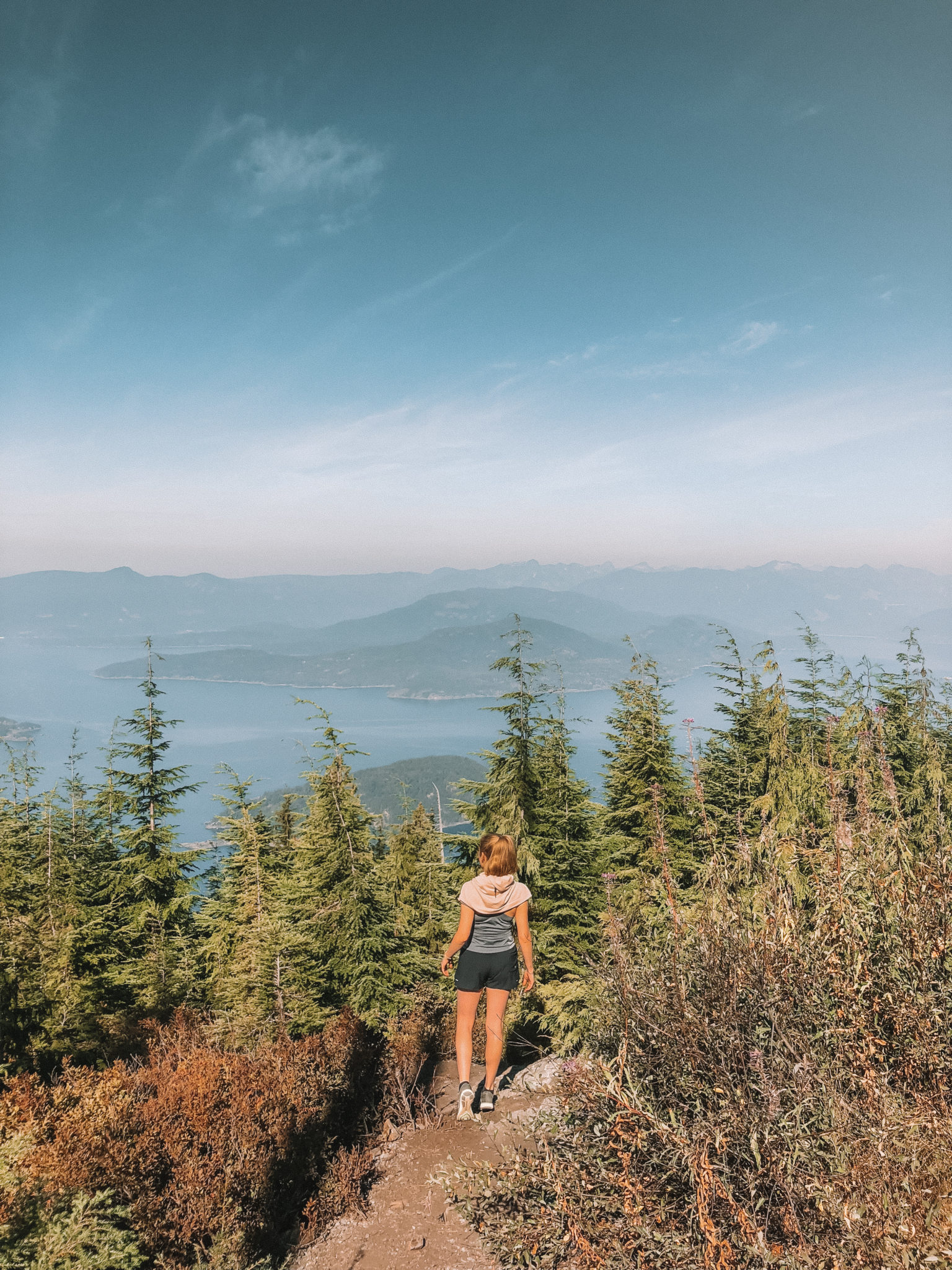 Hiking in Vancouver
Finally, you'll need to set aside at least one of your days in Vancouver to take in the mountainous surrounds that are available at your finger tips. Hiking and Vancouver go hand in hand, with a great range of day hikes on offer and even some multi-day treks if you're up for it.
Read more: The Best Hikes in Vancouver and Surrounds
Check In: The Westin Bayshore
For my stay in Vancouver I checked in to the Westin Bayshore, one of the closest hotels to Stanley Park. The location is ideal for adventure travellers looking to be nearby to the park, which is full of hiking trails and the cities' famous bike loop around Stanley Park. Here you are also just a short walk or bike ride from the centre of town so be sure to make use of the hotel bikes that are available for guests to use during the day free of charge.
Thanks to Tourism Vancouver for welcoming me to experience the city! All opinions and photos are my own.