While the big cities of Berlin, Munich, Frankfurt and Cologne might be the most popular destinations for tourists, Germany also boasts some of the most charming medieval small towns in Europe. Here is our pick of the cutest German towns that should be on your travel itinerary.
The Cutest German Towns to Visit: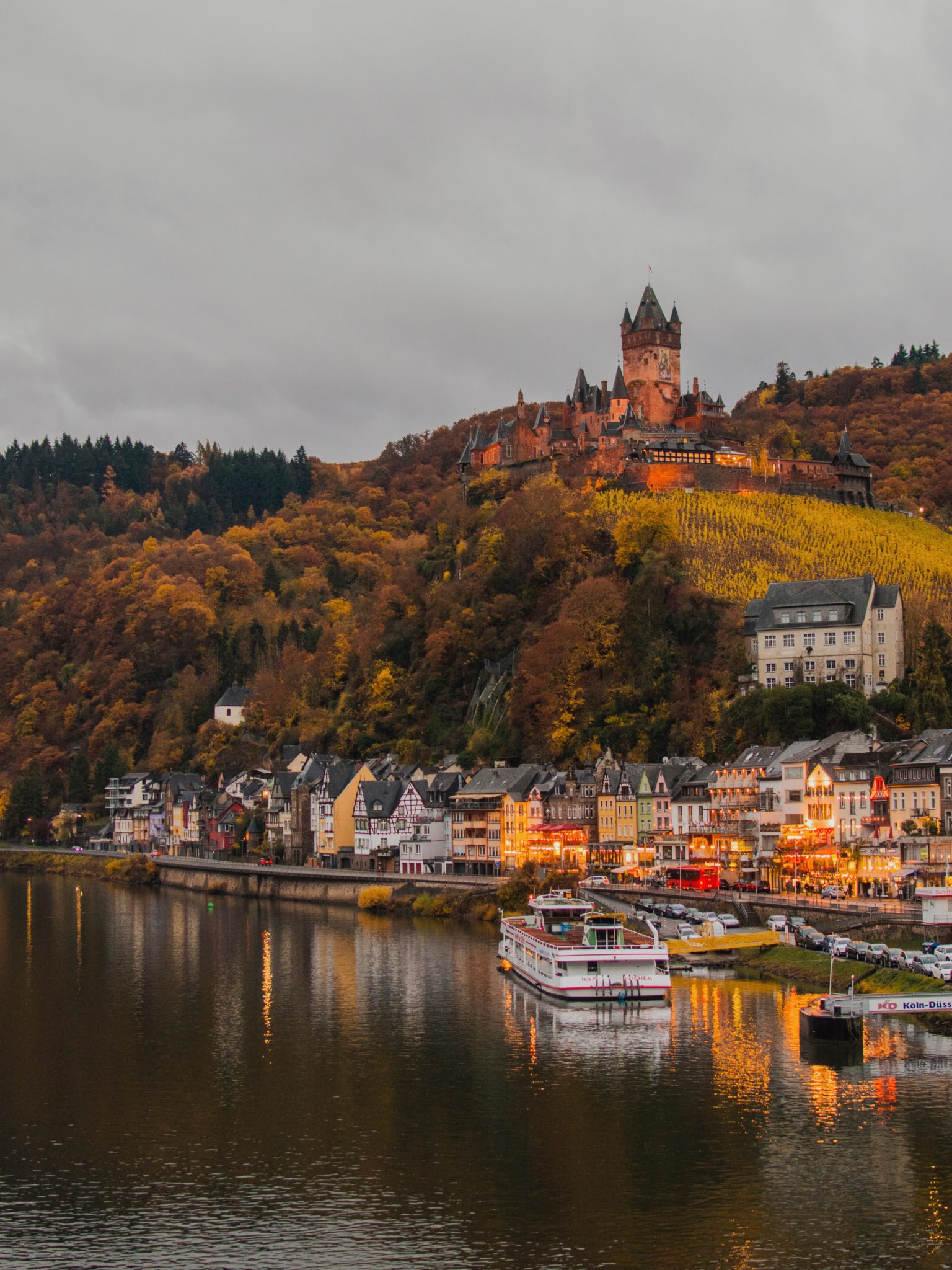 10. Cochem
Cochem is an idyllic riverside little town that is famous for its towering, romantic castle built in the 11th century. The setting looks like something straight out of a fairytale, with photo opportunities at every turn.
Nearest major city: Cologne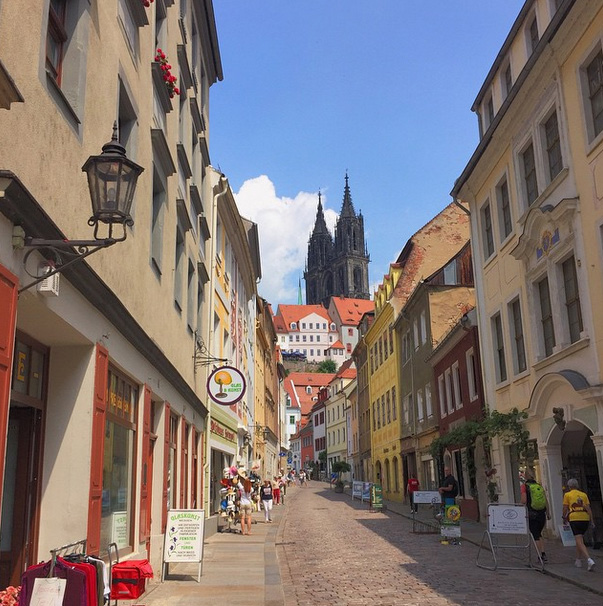 9. Meissen
Located just 25 km north of Dresden, romantic little Meissen is built along the banks of the River Elbe. It is famous for its porcelain production, it's medieval castle that looks down onto the city and for its surrounding vineyards.
Nearest major city: Dresden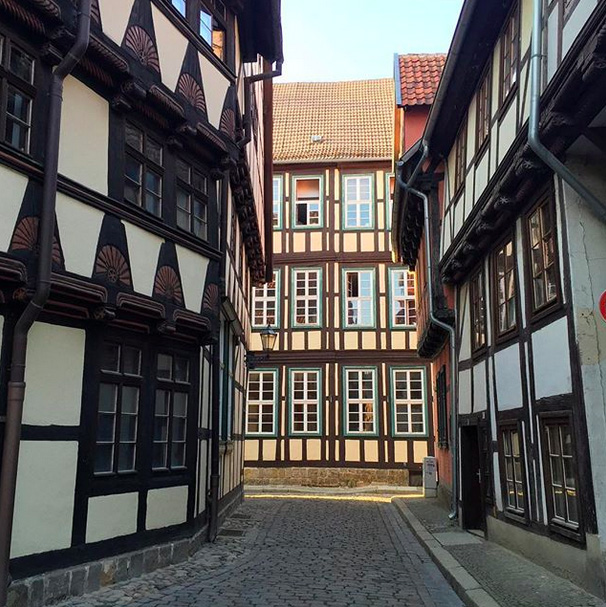 8. Quedlinburg
Could Quedlinburg be any more charming? This tiny town is located just north of the Harz mountains in still evokes the Middle Ages today. Quedlinburg fortunately survived the war undamaged and is one of Germany's best preserved medieval renaissance towns and has been named a UNESCO World Heritage Site. This town has an impressive political history, having been ruled by aristocratic women for 800 years as a semi-independent state. The rambling, cobblestoned streets snake their way around countless red-roofed half-timber houses – the perfect place to get lost for an afternoon.
Nearest major city: Hannover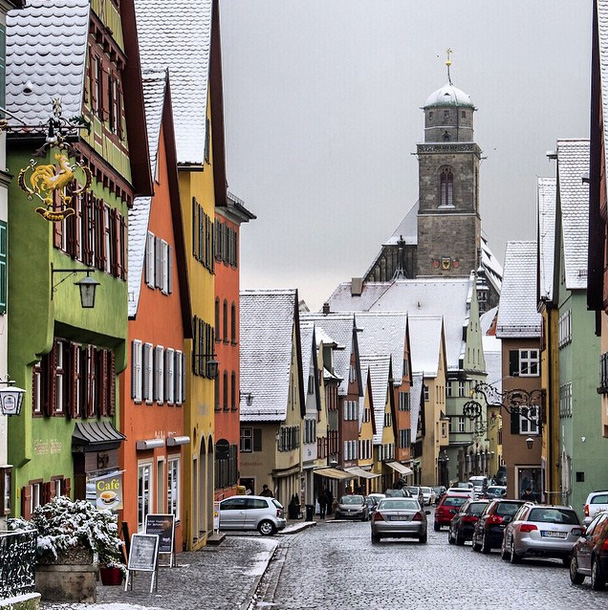 7. Dinkelsbühl
Dinkelsbühl is located in Bavaria and is far less touristy than some other German medieval towns. Immaculately preserved, this quaint little town dates back to the 8th century. Spared destruction in WWII, Dinkelsbühl has retained its authenticity and charm. Be sure to walk the circumference of the city along its medieval fortified walls.
Nearest major city: Nuremberg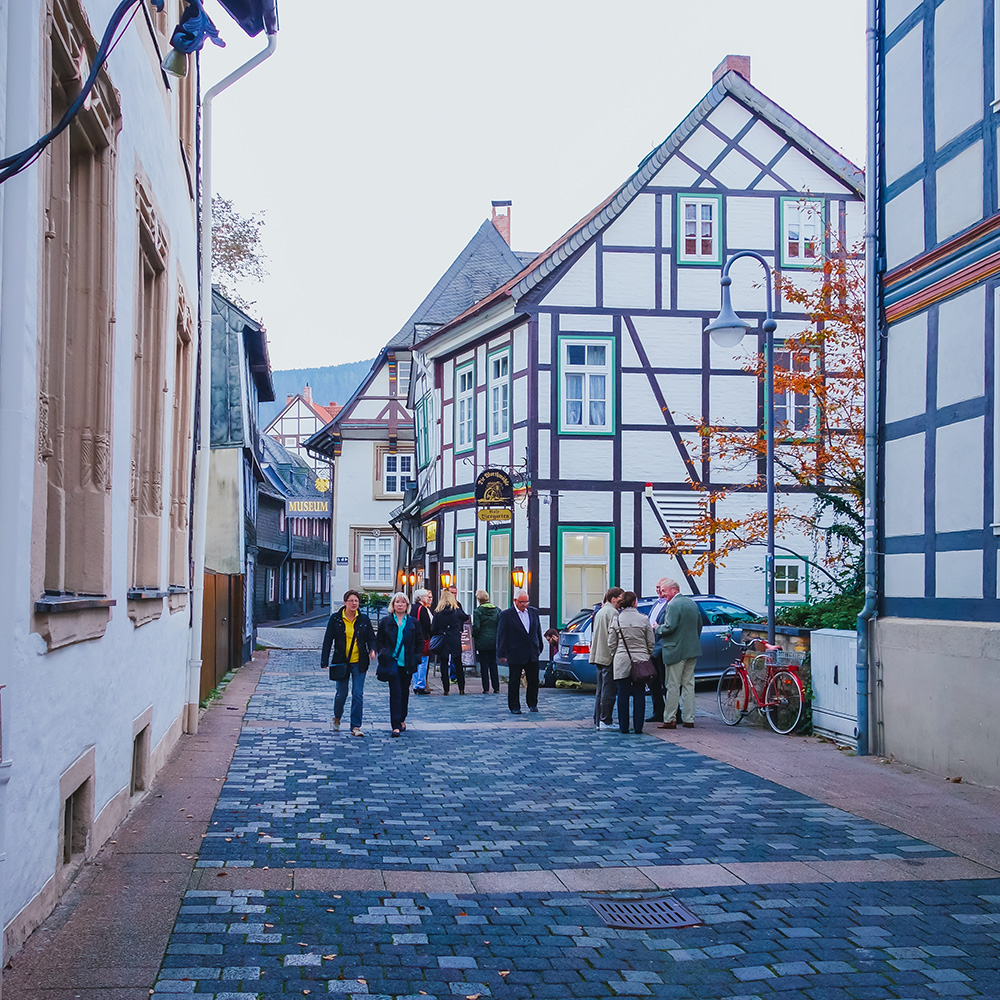 6. Goslar
UNESCO World Heritage listed Goslar, located in Lower Saxony is a popular tourist town favoured by Germans. Founded in 922 CE, Goslar is famed for its magnificent gates and old city walls, its timbered guild houses, its medieval Imperial Palace and Romanesque churches. Over 47 church spires reach towards the heavens, giving Goslar its nickname of the 'Rome of the North'.
Nearest major city: Hannover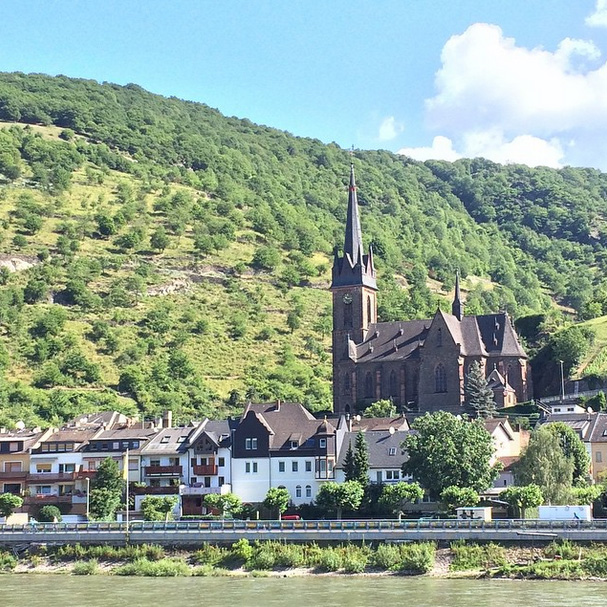 5. Rüdesheim am Rhein
This pretty little town is nestled in the Rhein Gorge and is known for being a winemaking town. Like many of these scenic towns, Rüdesheim am Rhein is UNESCO World Heritage listed. The stunning landscape surrounding the town is reason enough to visit, aside from the excellent wine of the region and the magnificent old town.
Nearest major city: Frankfurt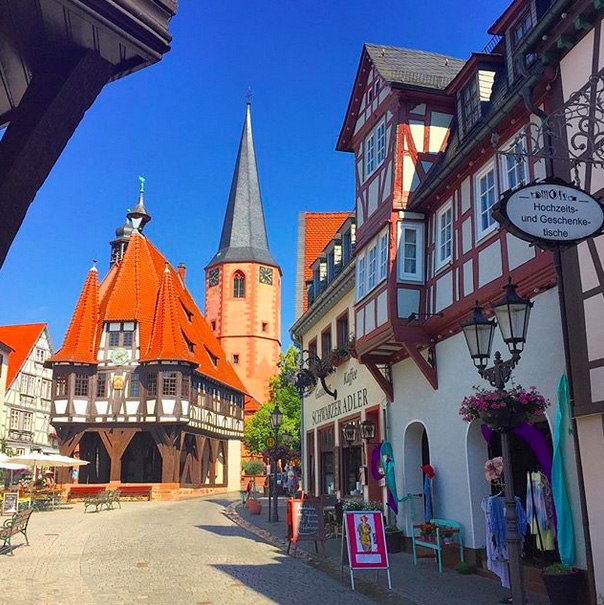 4. Michelstadt
Located in the middle of the rugged Odenwald nature park lies the beautiful, historic town of Michelstadt. It's one of the oldest settlements in this region and contains some impressive medieval structures, including its castle and historic town hall, which are known throughout the world as iconic images of Germany.
Nearest major city: Frankfurt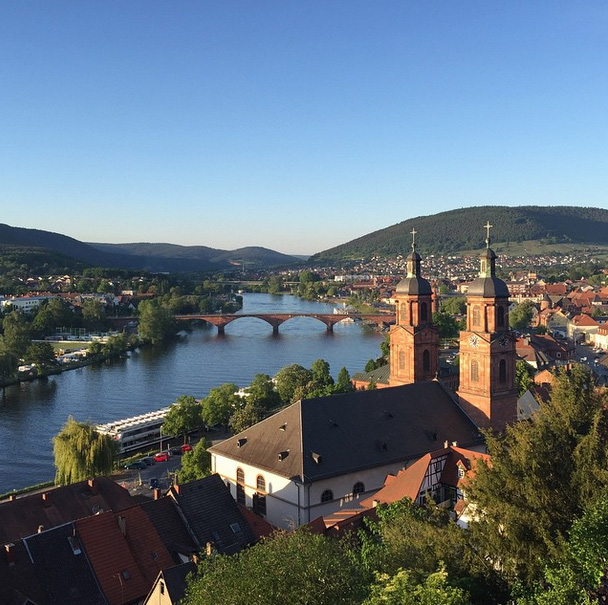 3. Miltenberg
Miltenberg has long been celebrated as one of the most beautiful towns in Bavaria. It is famed for its construction of beautiful violins and became known as 'the Village of a Thousand Violins'. This small town boasts some of the most charming architecture in the country, with its market square being used in many feature films.
Nearest major city: Frankfurt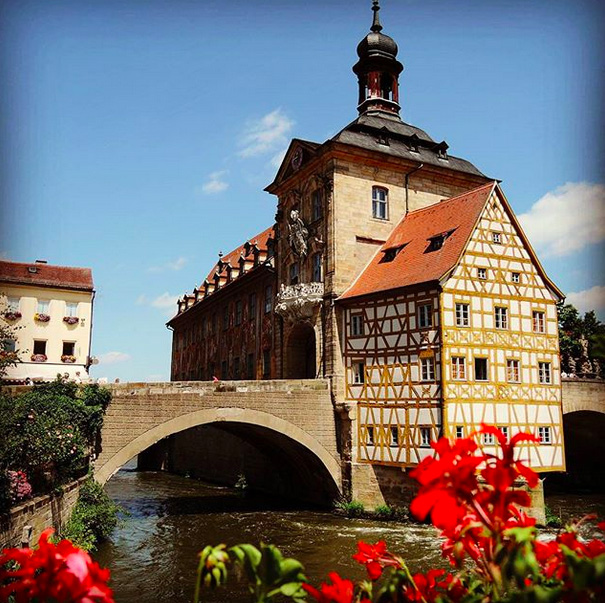 2. Bamberg
If you are in Bavaria, you absolutely cannot miss a trip to one of its most beautiful towns in the region: Bamberg. This beguiling little town's architecture is unparalleled almost anywhere else in Germany and Bamberg is commonly regarded as one of Germany's most attractive settlements. UNESCO World Heritage listed, its old town is almost completely devoid of modern structures. Ten breweries are dotted around town and leaving without sampling some of the town's famous smoked beer would be a crime!
Nearest major city: Nuremberg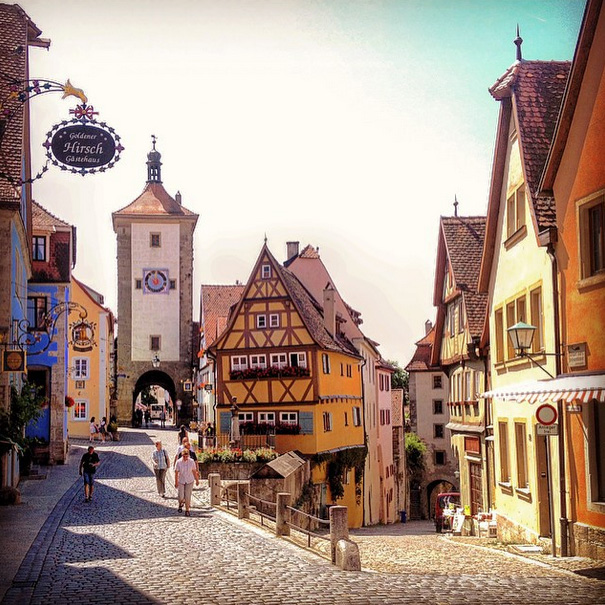 1. Rothenburg ob der Tauber
This beautiful little town is real-life proof that fairy tales aren't just stories! Adorable little Rothenberg ob der Tauber is located in Bavaria, west of Nuremberg and is Germany's best-preserved medieval walled city. Seemingly untouched by time, a visit to this charming town will leave you speechless. With narrow towers and imposing ramparts, winding cobblestoned lanes and a walkable town wall, this town embodies the word 'romance' perfectly.
Nearest major city: Nuremberg
For more secret small town inspiration, here are 25 Secret Small Towns in Europe You Must Visit.
Over to you: what cute German towns have you visited?