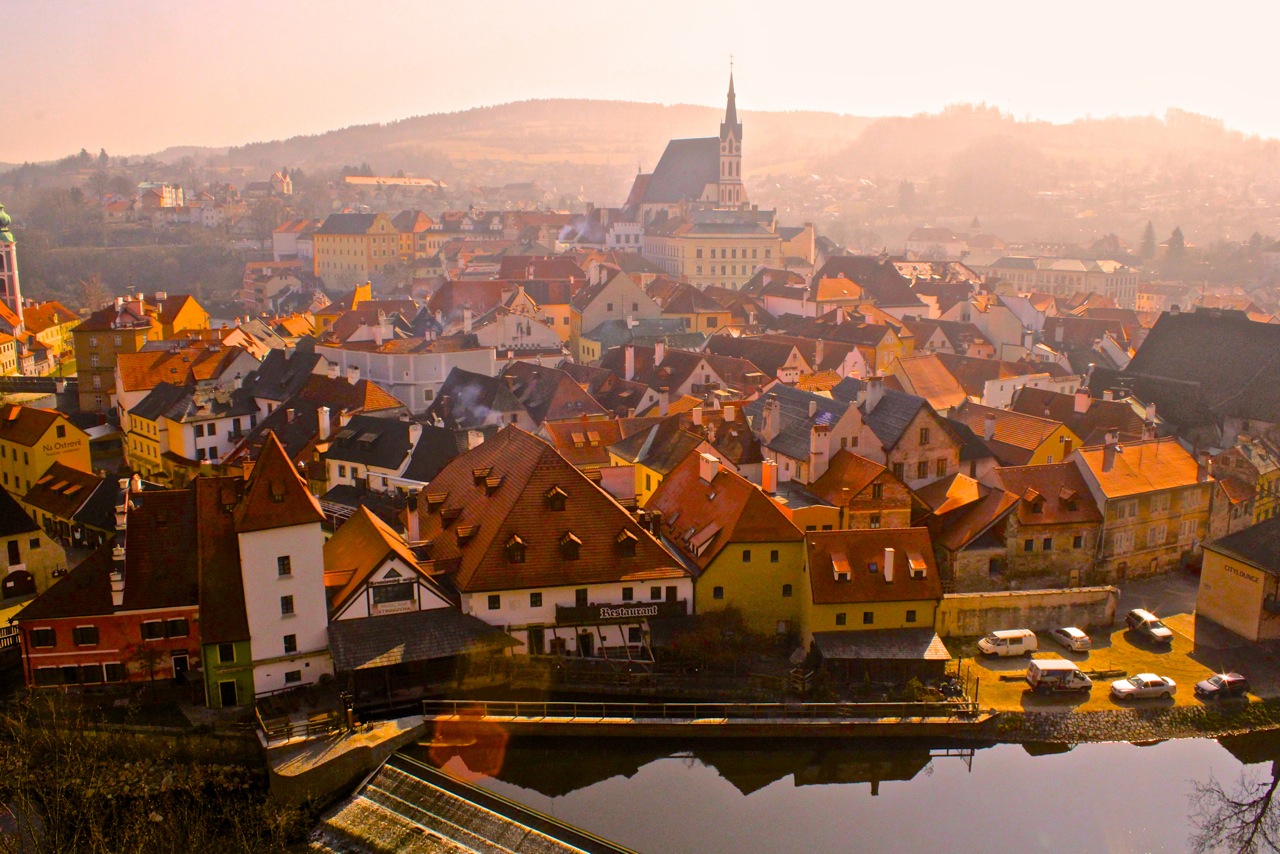 Like a Fairytale: Cesky Krumlov
Tucked neatly away in South Bohemia, a visit to Cesky Krumlov will leave you feeling as if you have walked in to a former time period. Complete with bohemian architecture, food, and a noticeably relaxed way of life. The entire town is UNESCO World Heritage-listed, with international food chains banned from opening up in the town that appears determined to hold true to its roots (which just makes this town even more loveable!)
With around 2 million visitors per year, this small town in Czech Republic is certainly no secret, nor is it a surprise that the locals are overwhelmed with a love-hate relationship through the summer months when most visitors arrive in town. For this reason, we'd suggest a shoulder season visit if possible or better yet, a visit during winter to enjoy the town almost entirely to yourself. An even better way to maximize your visit and see the town at its best is to stay a night or two, as most visitors are passing through during the day and heading onwards to Prague in the North or South to Salzburg, Vienna and other destinations in Austria.
Things to See & Do in Cesky Krumlov
Cesky Krumlov Castle – Castles and Europe go hand in hand, so it comes at no surprise to any of us that even a town as small as Cesky Krumlov has an oversized castle to explore. During the warmer months, there is even a resident bear outside the castle.
Castle Tower – After visiting the resident bear, make your way to the top of the tower for one of the best views over the city.
Castle Theatre – You've never seen a theatre quite like this before. In traditional Baroque style, this is considered to be one of the most beautiful in the world. The theatre is open only to private tours for preservation, so be sure to book in advance or make it your first point of call to do so when you arrive in the town.
Castle Gardens – If you're a green thumb like me, then don't miss out on the castle gardens in the summertime.
Cathedral of St. Vitus – Even if you're just admiring it from afar, be sure to take mental note of the cathedral of St. Vitus as it takes an iconic place in the skyline.
Vltava River – Another popular thing to do in the warmer months is to float down the Vltava River on a raft, floatie, or just float your body downstream!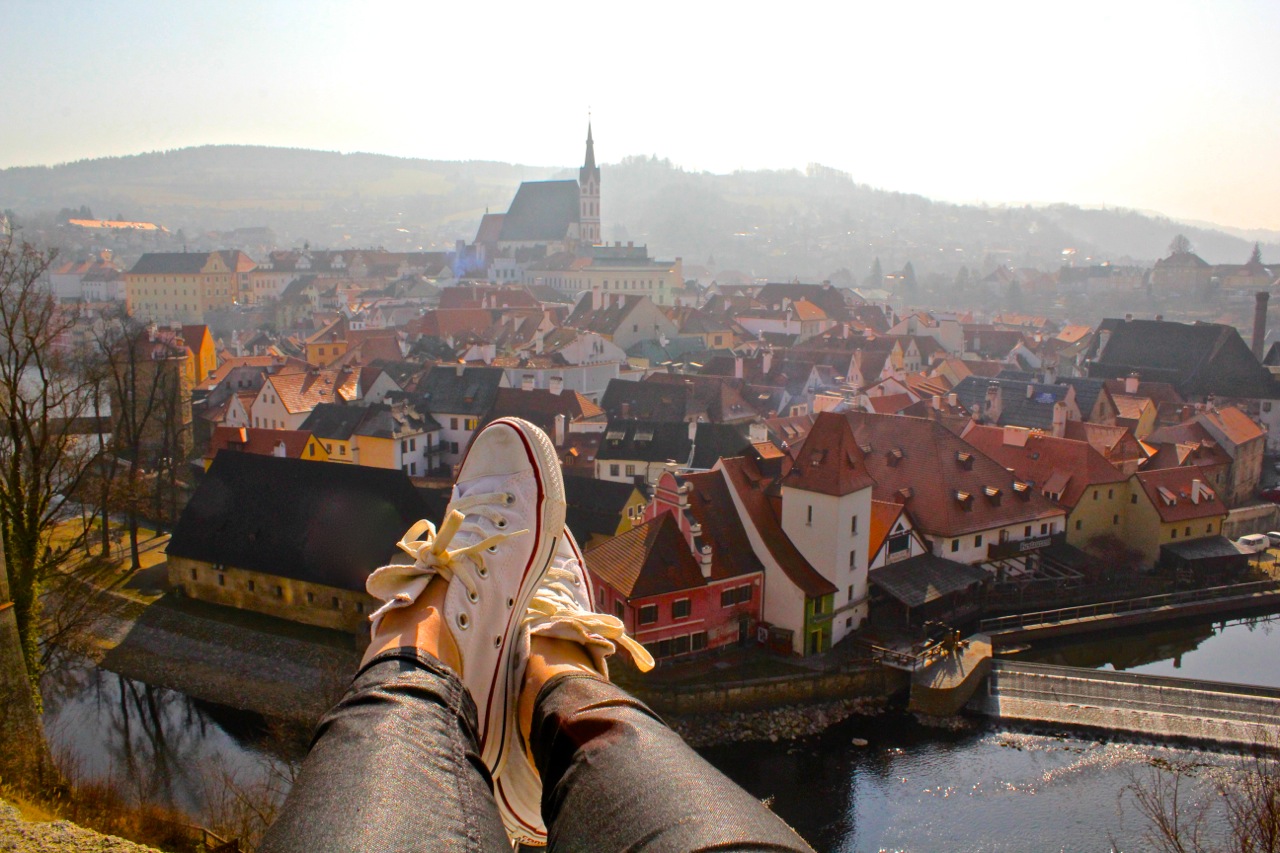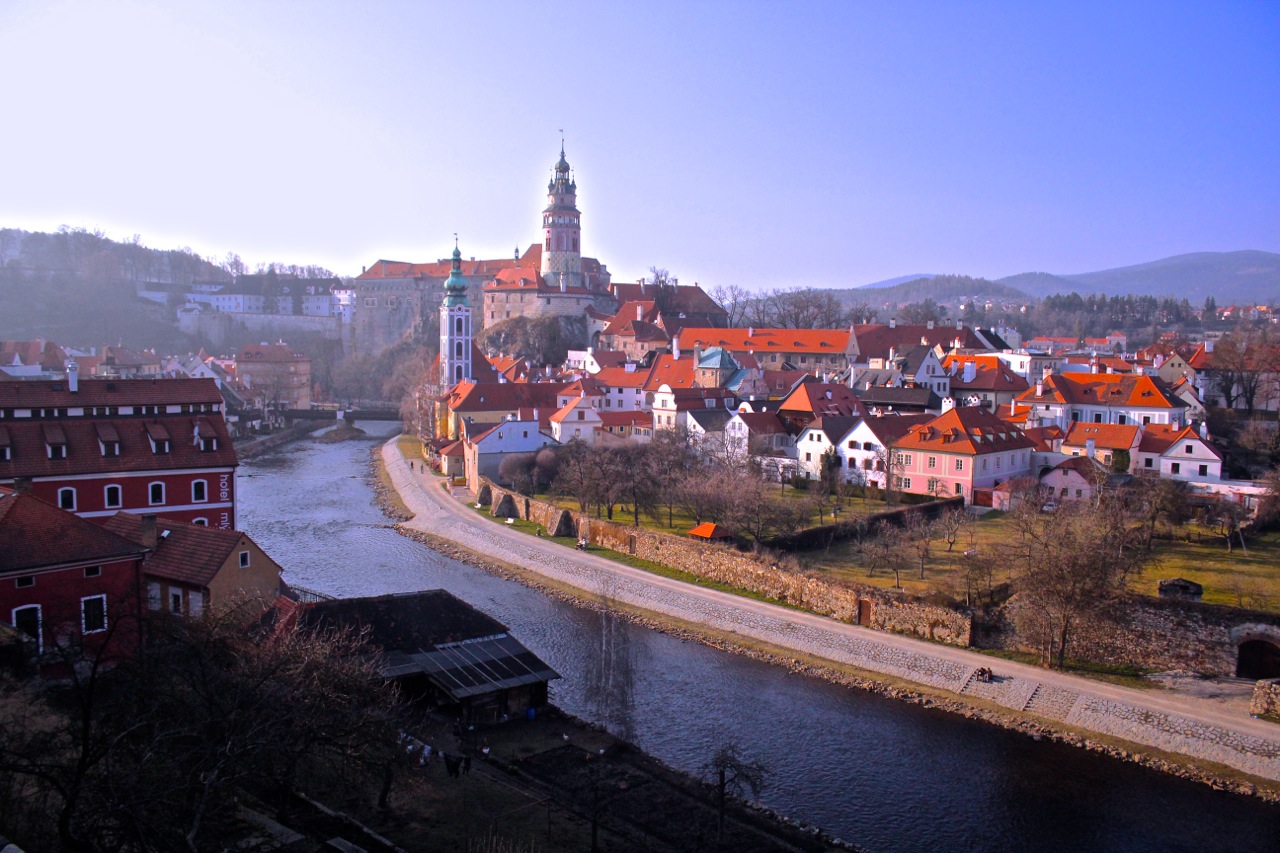 Eats: Vegan & Vegetarian
Laibon – The original vegan eatery in Krumlov, Laibon has been around for as long as I can remember and I won't make a trip to Krumlov without stopping by. The soups have been a lifesaver in the wintertime and the setting on the river is too good to pass up!
Nirvana – Another favourite in wintertime is to warm up with a healthy but hearty Indian curry at Nirvana. They have plenty of veggie options and will cater to vegans also.
Dobra Cajovna – Another vegan favourite with a very earthy vibe.
Eats: Sweets & Treats
Cafe Strudel – The town's go-to dessert shop.
MLS Creperie – As the name suggests – a creperie and pancake shop.
BON BON – Chocolate shop.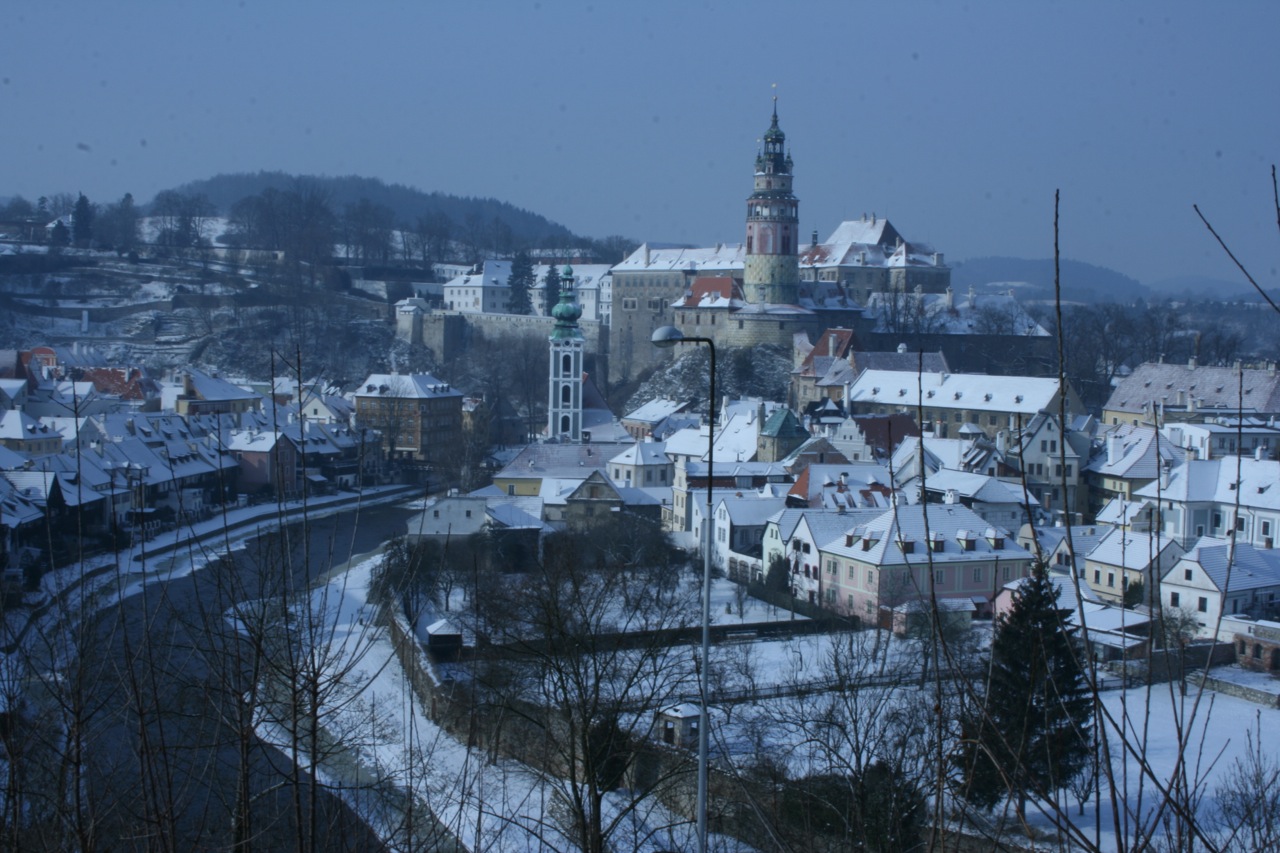 Where to find the best views in Cesky Krumlov
One of the biggest draw cards for visitors to Cesky Krumlov is the incredible postcard-worthy view they've seen umpteenth times before. Here's where you'll snap the best vies of the town: Castle Cafe and Hotel Ruze.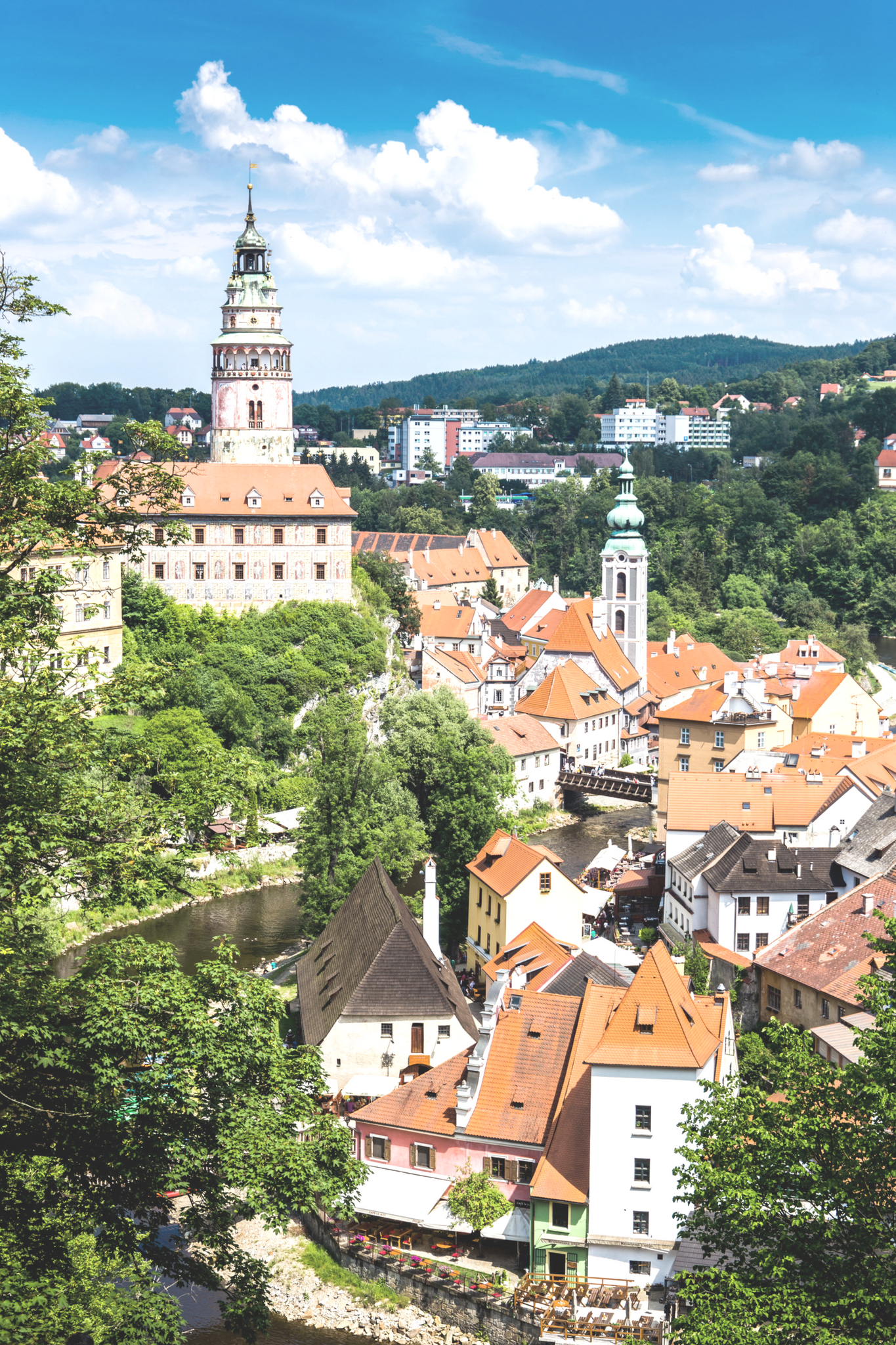 Follow along on Instagram for more adventures!