Have you ever picked up a book and thought "I want their life"? Well, that is precisely what was forefront of my mind when I found myself skimming the shelves of a French Provincial homewares store in Tasmania, where I live, dreaming of a life in France. The book was The Cook's Atelier, a collection of recipes and stories from a mother and daughter duo living out their dream life in France.
Oftentimes I wonder about packing up my things and moving halfway across the world to a town in France. It would be somewhere in Provence, I imagine, a short bicycle ride into town from my stately chateau (renovated with love and patience).
There are films to this effect. Under the Tuscan sun, for one. It might be set in the Tuscan countryside, but the idea is the same: pack your bags and restart your life in Europe. Choose simple countryside living instead of complicated city life.
A Good Year is another escapist's dream if you're looking for a film set in France.
But then there are real world people living out their real world dreams, having moved to France to live out their days. Enter Marjorie and Kendall, a mother daughter duo who hail from Arizona, who are doing just that.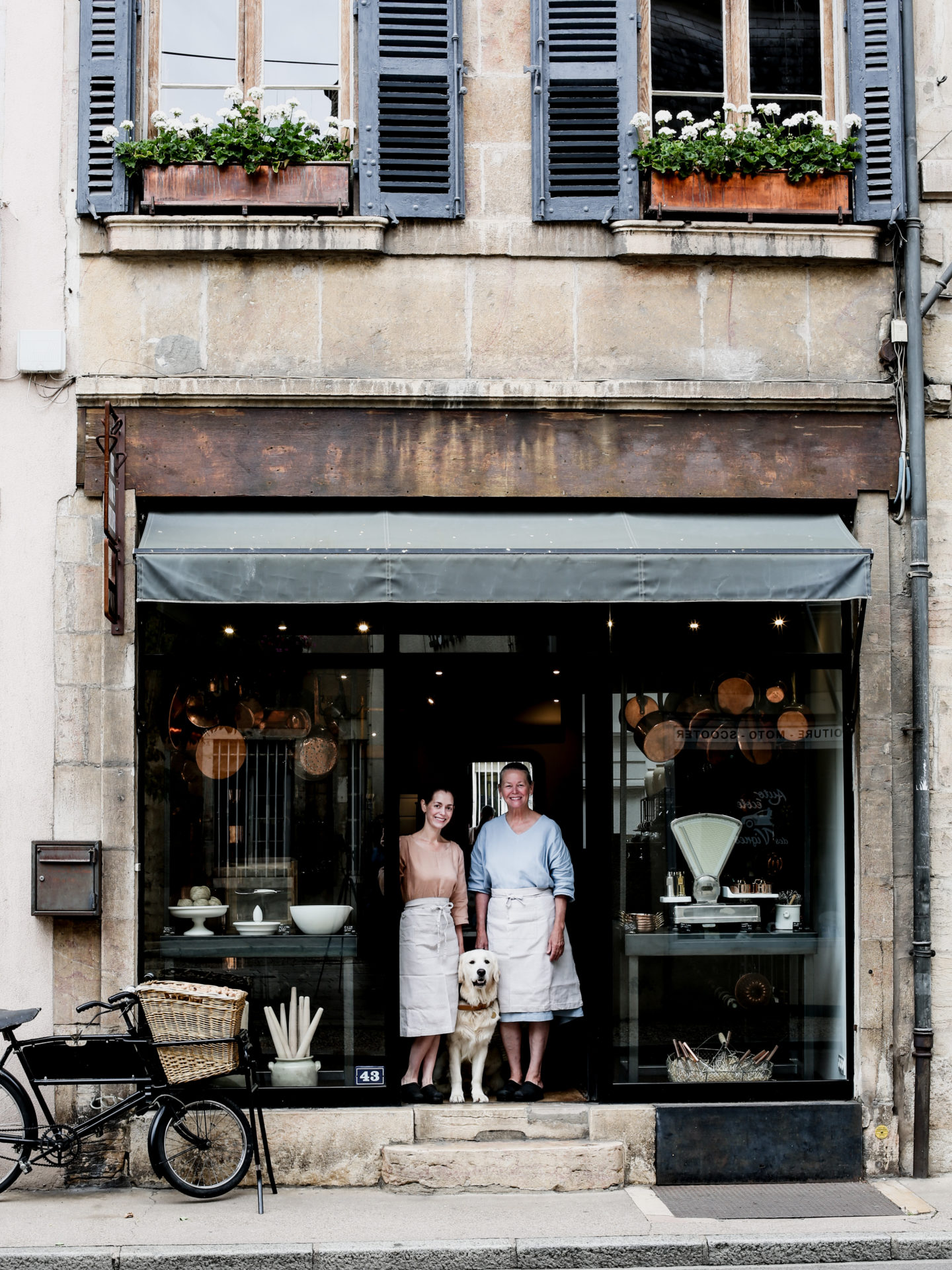 An Interview with The Cook's Atelier
After discovering their story, I reached out to Marjorie and Kendall to find out just what life is like owning a successful cooking school in France. The mother-daughter duo was prompt to respond, and to my delight, were already familiar with World of Wanderlust.
"Your story is the epitome of what World of Wanderlust readers want to read and one day aspire to," I wrote. And so began this interview across oceans and time zones, to discover exactly what life would be like to pack up your bags and move to France.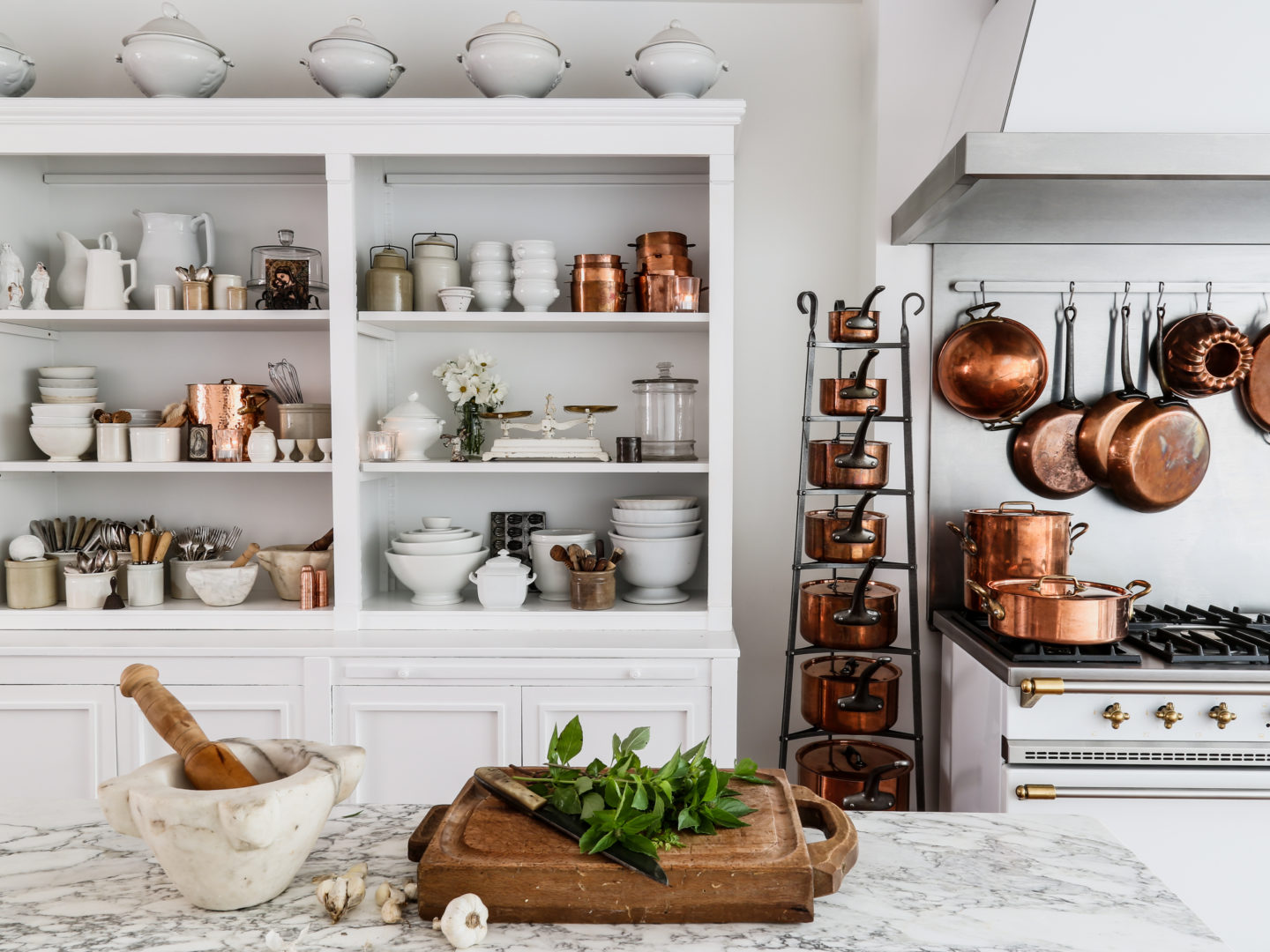 Q: Let's start with a brief introduction for readers not yet familiar with The Cook's Atelier. Who is behind the cooking school-turned-brand, how did it come to be, and how long have you been in operation?
We founded The Cook's Atelier in 2008. The concept for The Cook's Atelier was envisioned many years before we actually moved to France. We are originally from Arizona and have always been a close mother/daughter team. I raised Kendall as a single mother and our origins are pretty humble. We've always found it important to dream big and to think outside the box. I pursued my passion for cooking, working my way up the ladder at various restaurants and ultimately opened my own when Kendall was young. When Kendall left for college, it became clear that her passion was France. After having spent a significant amount of time studying in France during her college years, she began studying viticulture in Burgundy. I knew that ultimately that was where she belonged. After many brainstorming sessions and countless glasses of wine, we decided to permanently uproot from our origins and took a leap of faith to create a new life in France. We decided to combine our passions for food and wine to create The Cook's Atelier. We started with no formal business plan, just a strong gut instinct to create a place that we would love and hoped others would too.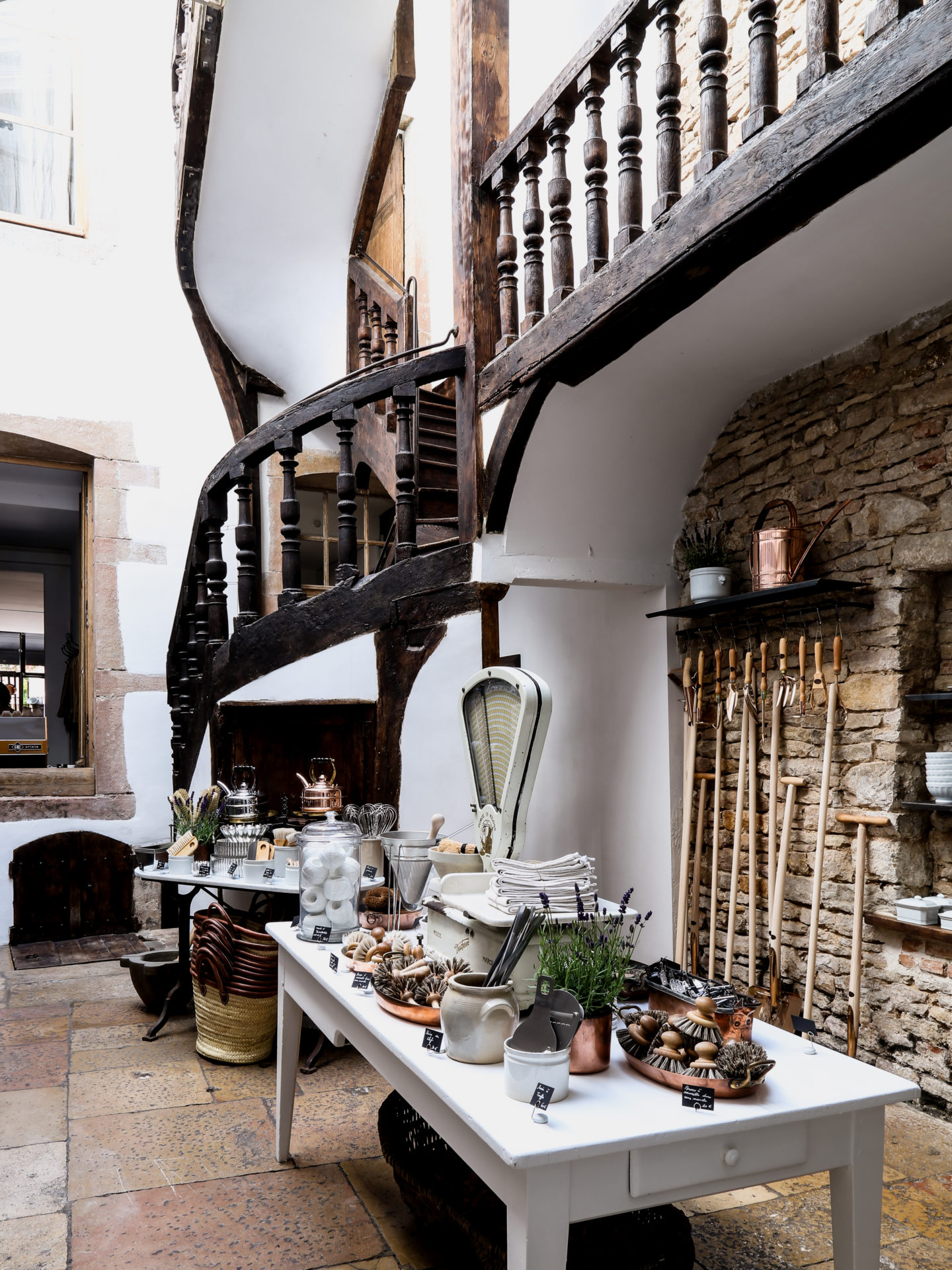 Q: Congratulations on the success of The Cook's Atelier! As always, an overnight success takes a lot of time, triumphs and tribulations. What were some of the roadblocks or challenges in creating a cooking school in France?
We are very proud of what we have created with The Cook's Atelier and are honestly sometimes surprised of how much momentum it has created on its own over the years. For us, we don't feel that it was an overnight success. We started off very small, with the main focus being able to support ourselves and stay in France. The majority of our guests have always found us by word of mouth and our business has grown organically. Being entrepreneurs, we are always trying to improve and are constantly striving to make the experience for our guests even more unique and memorable.
Regarding roadblocks and challenges, there have been many. From securing paperwork to move here and be able to stay indefinitely, to navigating the tons and tons of French red tape in setting up a business as foreigners in France, it has all certainly kept us on our toes but we wouldn't change a thing. It has just been part of the journey.
Q: I read in your book there was a previous (smaller) location of The Cook's Atelier. How did you know it was time to expand to a bigger space?
For the first five years, we started off in a tiny two-bedroom flat in the center of Beaune where we did cooking classes. The original kitchen was the size of a closet so we took one of the bedrooms and turned it into a makeshift kitchen filled with many vintage treasures that we had found from brocantes, an old baker's table for prep, and open shelves lined with some of our favorite cookbooks. (The second bedroom was mine!). At the time, Kendall was working with Kermit Lynch and helping me on the weekends with the classes.
The place was sweet and very charming but we soon realized that it was not possible to continue to grow in that little flat. Around this time, Kendall had met her future French husband, Laurent. He was very helpful and always supportive during the early years of The Cook's Atelier and when the time came to change the location, we decided to expand our concept and jumped feet first in creating our small family business. Kendall quit her job at Kermit Lynch and Laurent joined the team. Looking back on those first few years, The Cook's Atelier was a very much a little micro business and although our concept has since expanded, the heart and soul of The Cook's Atelier remains the same and that little apartment still holds a very special place in our hearts. We were fortunate enough to be able to keep it and it is now our pied-à-terre where guest can stay when they join us for one of our culinary programs.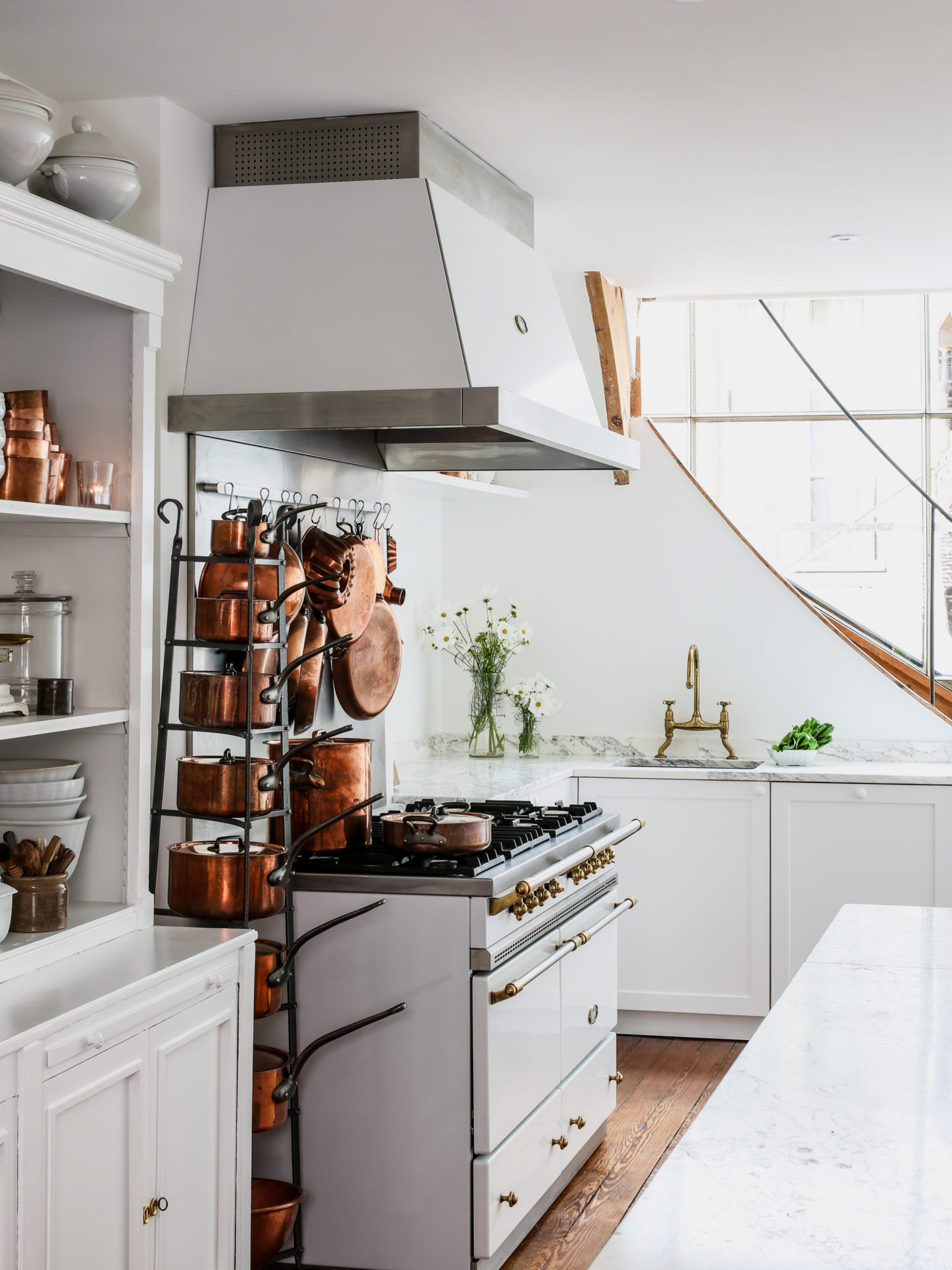 Q: Are there any big hopes for the future of The Cook's Atelier, or are you happy to keep operating within all of the success you have created?
We are very thankful that we have been able to really intertwine the idea of work and family to create this beautiful place that we can share with others from around the world. Since the very beginning, we have only had 10 guests at a time and our main concept has been to bring people from around the world together to cook and gather around our table for a convivial experience. Whether it is a day or a week with us, we strive to make each experience one-of-a-kind and uniquely memorable for our guests. We are very protective of holding on tight to that magic. We have no plans to get bigger, just better and better at what we do. We'd love to do another book and explore the possibility of doing a film series.
Q: Your online cooking store is a great way to have a little piece of France at home. Are your customers mostly from France or abroad?
Our online shop actually started for two reasons. 1) Guests would always ask us where they could source our French cookware, cook's tools or our vintage pieces that we used during the cooking classes. AND 2) Over the years, we have become so obsessed with finding unique French items for our kitchen and our homes that we developed quite the collection. As we quickly ran out of closet space, we determined it was time to make them available for others to enjoy in their own homes. Our online shop is international and we get orders from all over the world.
Q: What do you think is the American (and indeed many other countries) obsession with France and all things French? What do the French just do better?
For us, we feel the draw to France is the way they approach life. They have a better work/life balance and have this uncanny ability to really live fully in the moment. They are very protective of their boundaries and allow themselves to really slow down. As Americans, after all of these years, we are still working on it.
Q: What is it you love the most about French cuisine?
What we love most about French cuisine is the accessibility of quality ingredients. It can be something as simple and humble as the perfect egg, or chickens raised with care. There is still a link to where your food comes from here in France. There are artisans who produce the food we cook; the cheesemaker, the winemaker and the gardener. French cuisine doesn't always have to be fancy or elaborate. It's about quality ingredients that are well-sourced.
Q: What is it you love most about living in France? (I'm sure you could write a book just on this!)
As Americans living in France, what we love most is the quality of life that is ever-present. It is the rhythm of the day-to-day. The opportunity to strive to always be in the present moment and to thoroughly embrace and enjoy the things that matter most.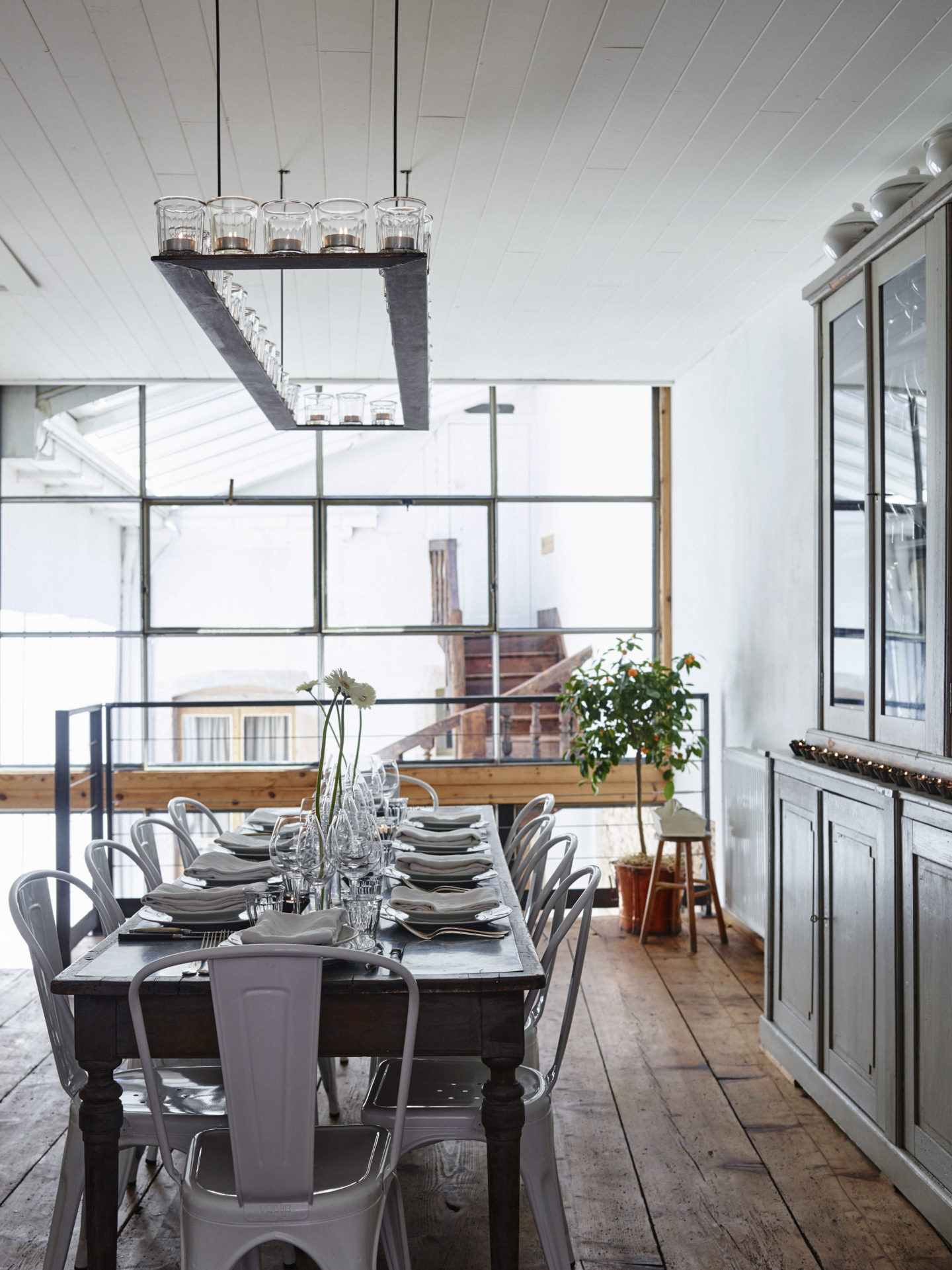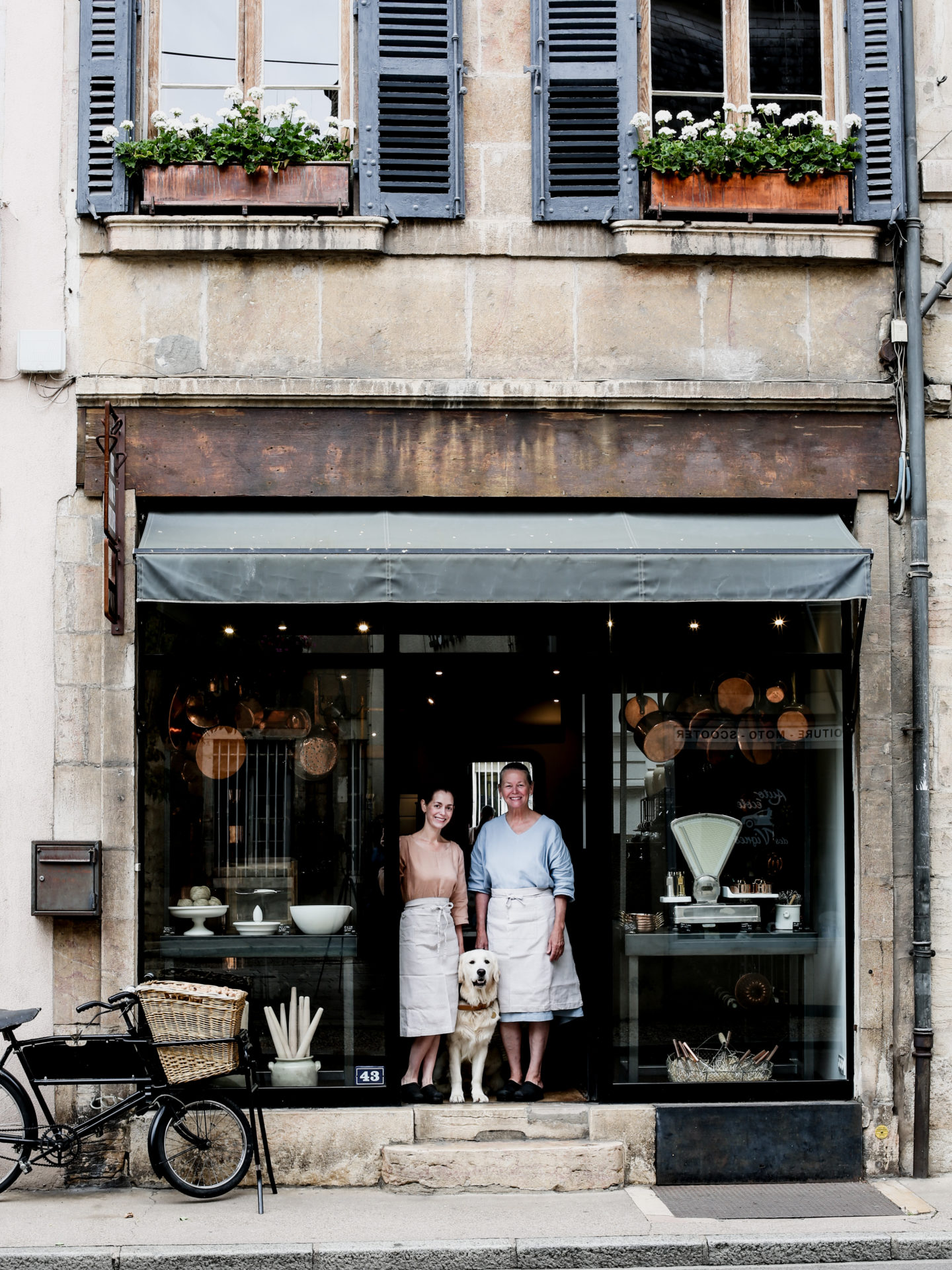 Q: Who are your inspirations in the kitchen?
For us, we are old school. Of course we love Julia but we are also inspired by M.F.K. Fisher, Elizabeth David, and Madeleine Kamman.
Q: Do you have any favourite books about life in France and living in France?
We love 'My Life in France' by Julia Child as well as 'Provence, 1970' by Luke Barr.

Q: If not Beaune, where else is most appealing to you to live in France?
Beaune is difficult to top as it is neither too big nor too small and we are surrounded by some of the most beautiful vineyards in the world.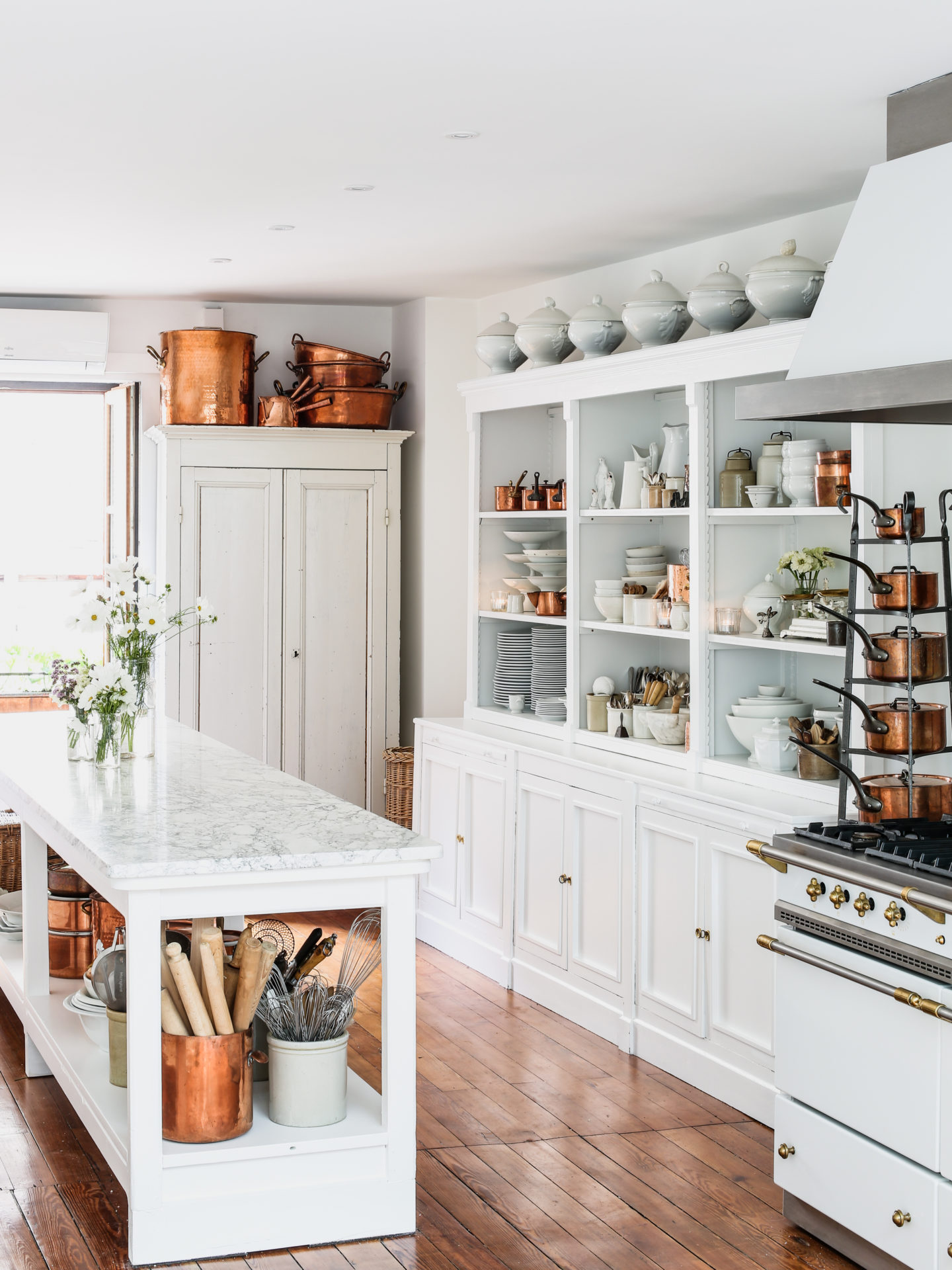 This or That
Q: Sweet or Savoury?
Savoury.
Q: Paris or Beaune?
Beaune.
Q: City or countryside?
Countryside
Q: Wine or cheese?
Both. You can never have cheese without wine.
Q: Italian method macarons or French method macarons?
French, of course.
Q: Provence or Burgundy?
Burgundy, but we love Provence and visit often.
Q: Coffee or tea?
Tea in the morning, but a hand pulled Italian espresso from our shop downstairs in the afternoon.
Q: Books or blogs?
Books!
Visit The Cook's Atelier for more.