Being back in London just feels right. The hustle and bustle of West London always feels to me as if anything is possible, ever since my first visit in my early twenties. Back then, I was mostly interested in seeing the top sights and attractions. Most of us are on our first visit, enamoured by the likes of Westminster and Big Ben, Buckingham Palace and our first red double-decker bus ride. But these days, London almost feels like a second home to me. It is always a breath of fresh air to return to, feeling more local with every visit. On this trip I checked in to the newly opened Londoner Hotel, which has been met with praise and top reviews. So to help you decide if you should book a stay here, I've written a highly detailed recount of my own experience.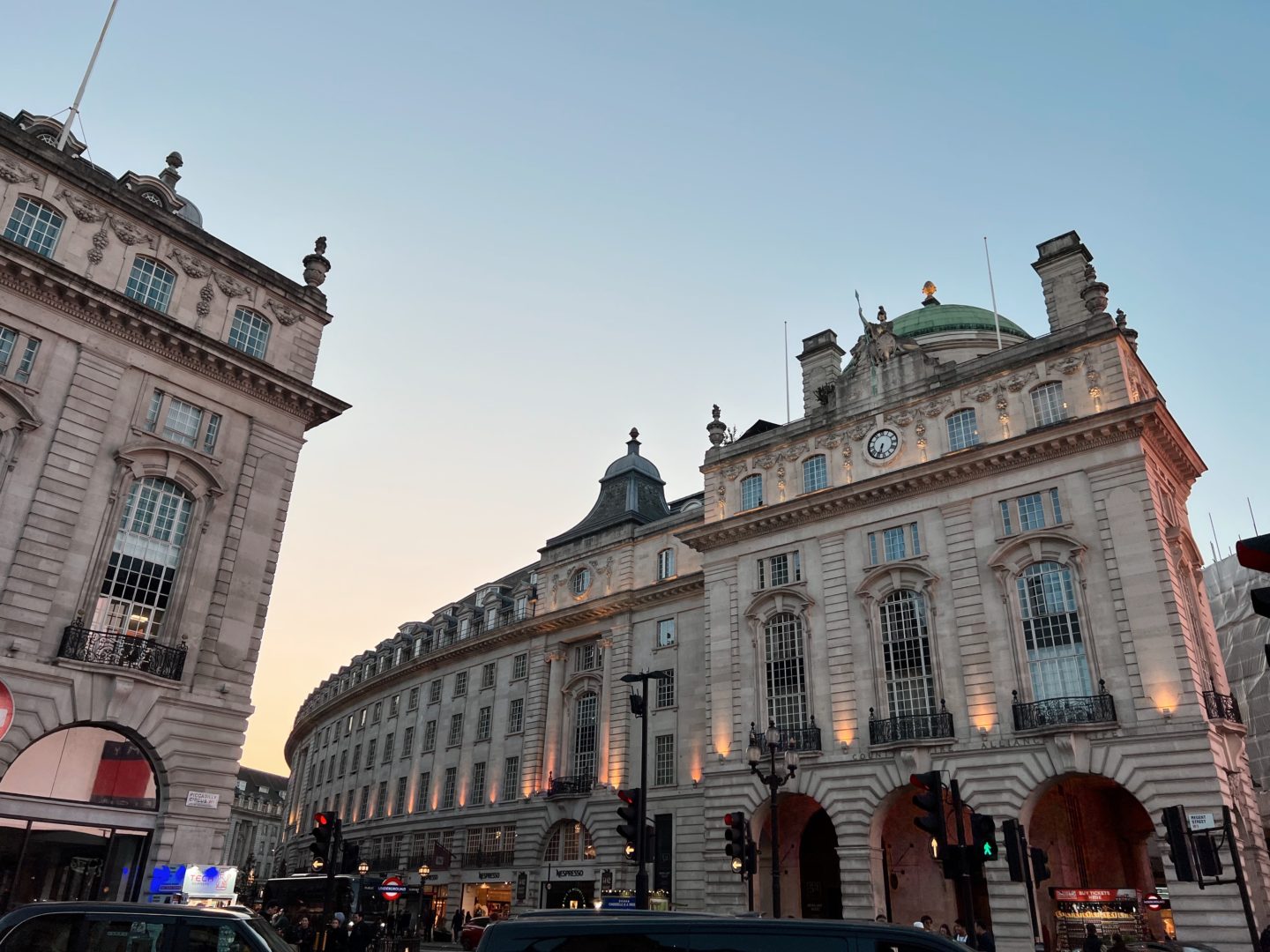 The Location of The Londoner Hotel
Let's start with the location of The Londoner, as this is (at least for me) the most important factor in deciding where to stay in a city as big as London. For me, I like to walk around the streets from dusk til dawn, so I need to be centrally located. I also like to be within a few minutes walk to a tube station, so it is easy to get around to outlying suburbs but also easy to arrive in London via public transport.
The Londoner Hotel's location is about as good as it gets. Situated in the heart of West London, you will find yourself located quite literally on Leicester Square. That's about a two minute walk to the National Gallery and Trafalgar Square, or a 19 minute walk to Buckingham Palace. As you can see, everything is within a reasonable walking distance. But if you prefer, you're just a three minute walk from the nearest tube station, with all of London then at your fingertips.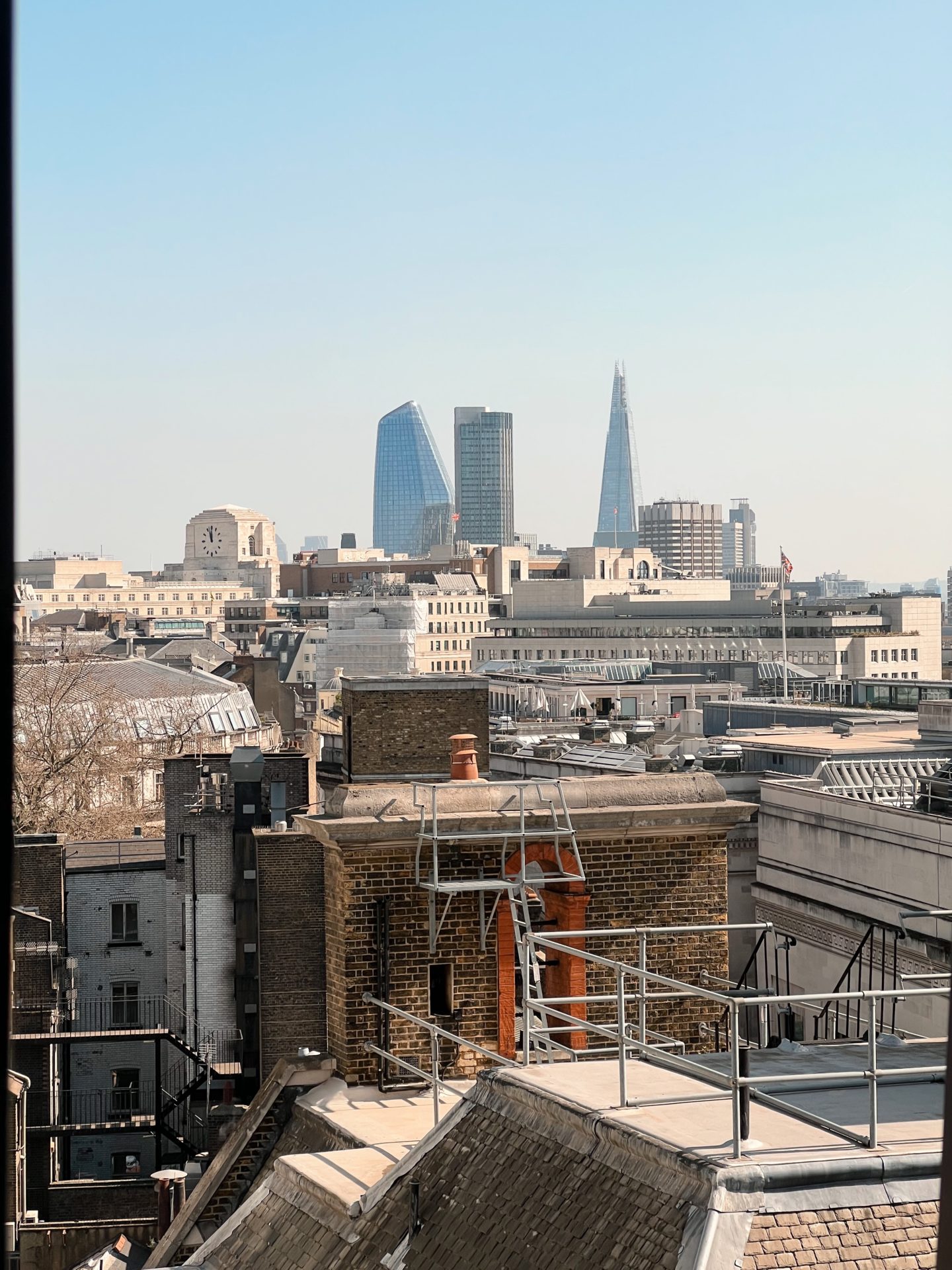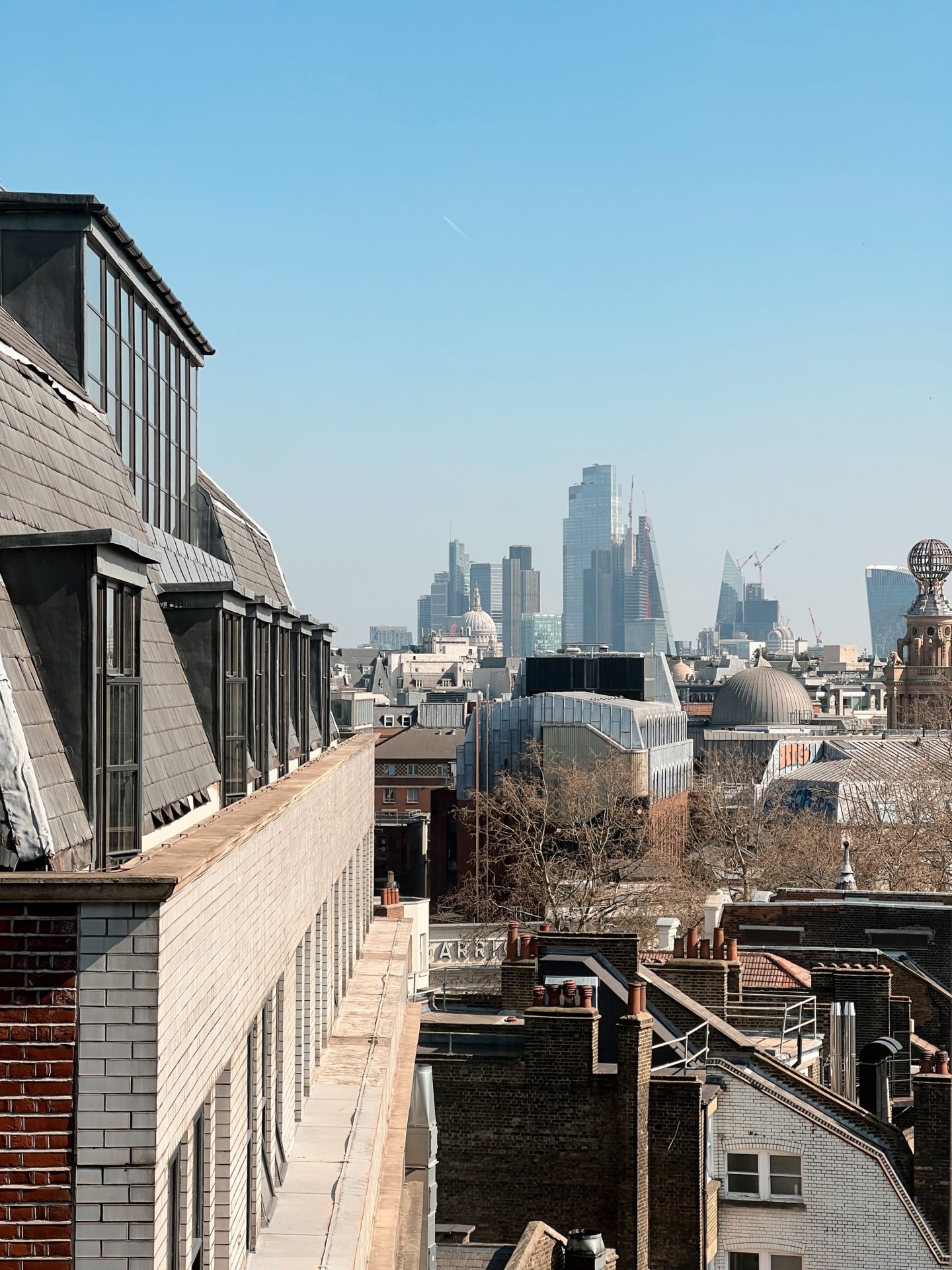 The Views from The Londoner Hotel
Another main reason guests book this stay is for the incredible views over London. Each room offers a different view, but you'll want to choose a city view room if you fancy waking up to the London skyline. From my room I could see The Shard and rumour has it that some rooms even have a view straight to the London Eye!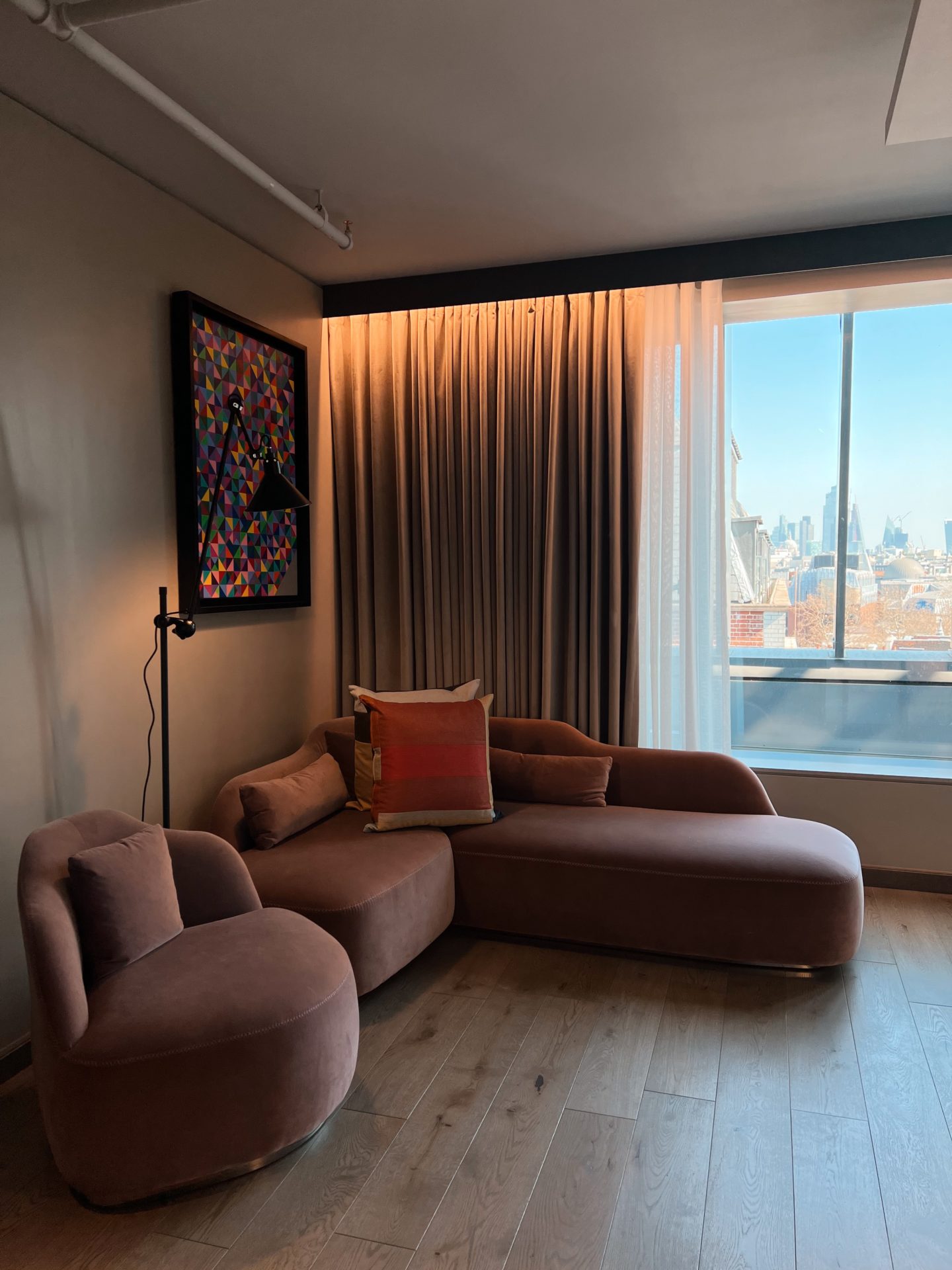 Inside the Suites at The Londoner
As this stay is a splurge and one of the most luxurious hotels in London, you might be wondering: what can you expect of the rooms and suites? Aside from the great location and beautiful views to wake up to, The Londoner also has some great room ammenities that set this hotel apart from its competitors. Take for example the luxurious bath amenities, an oversized spa, separate shower and full sized wardrobe to unpack if you plan on staying a while. The hotel slippers are a particular (and surprising) highlight, so thick and fluffy that you'll surely want to pack them in your suitcase when you leave. And of course rooms are serviced daily for a freshen up while you're out exploring London.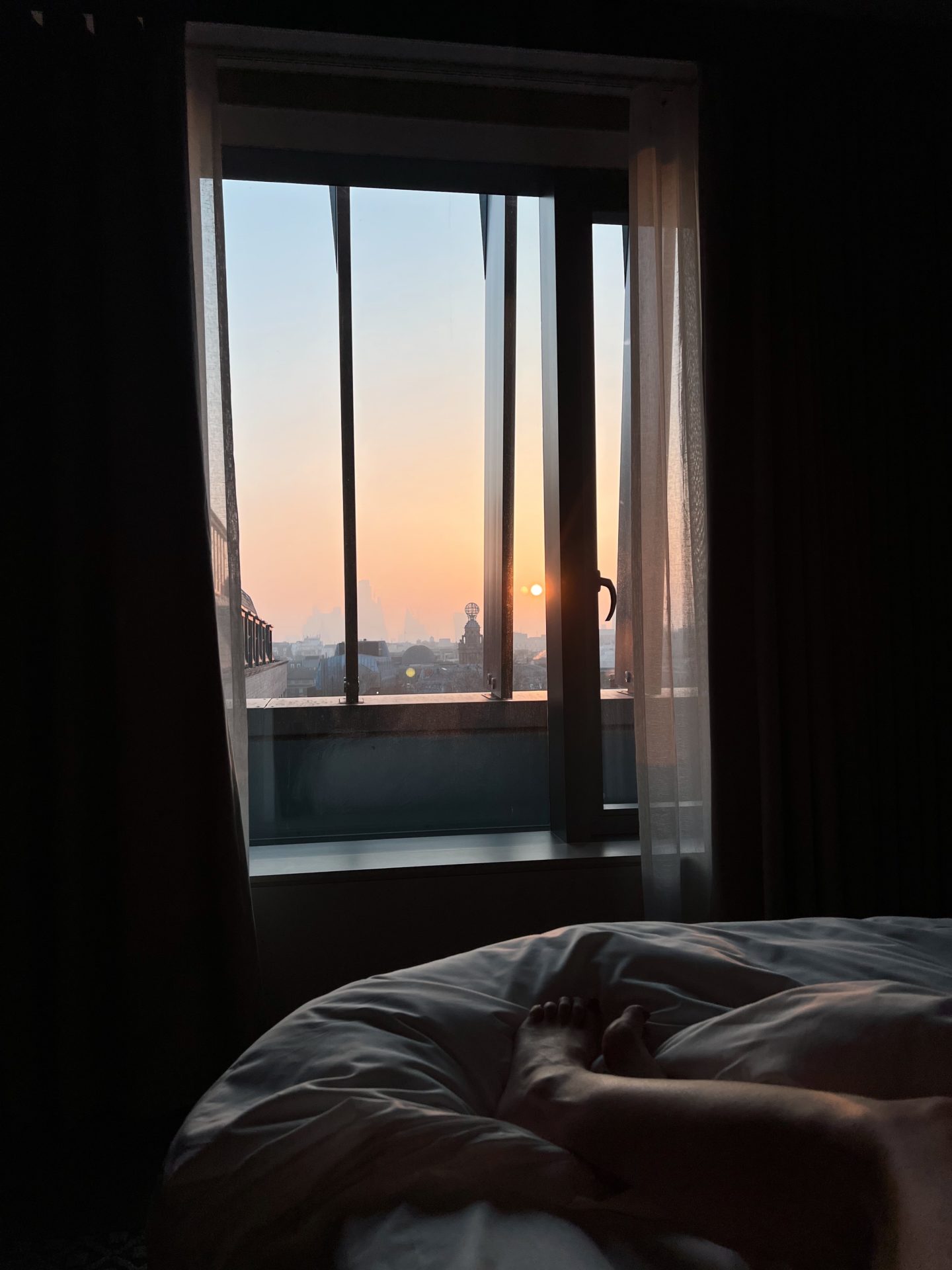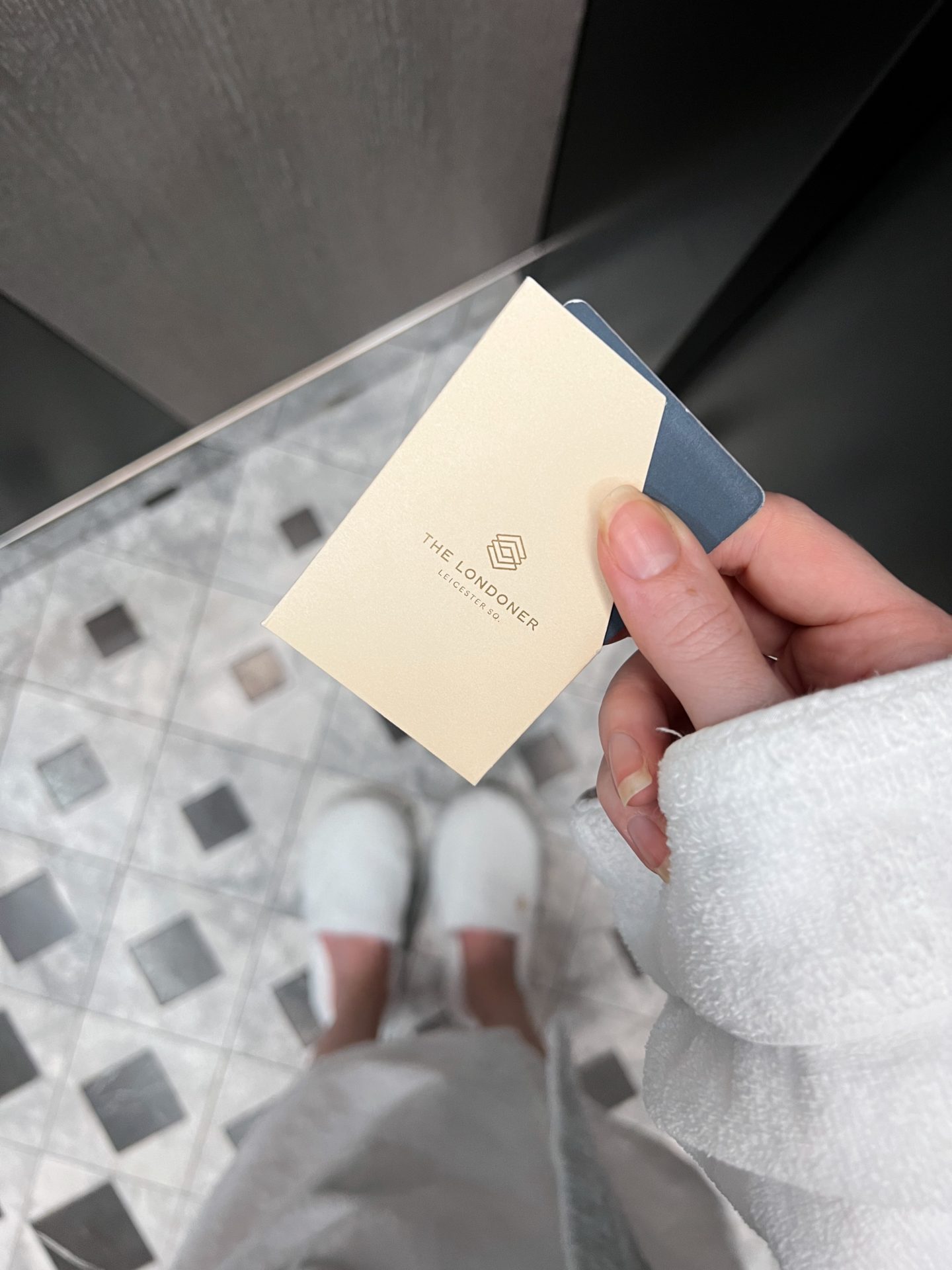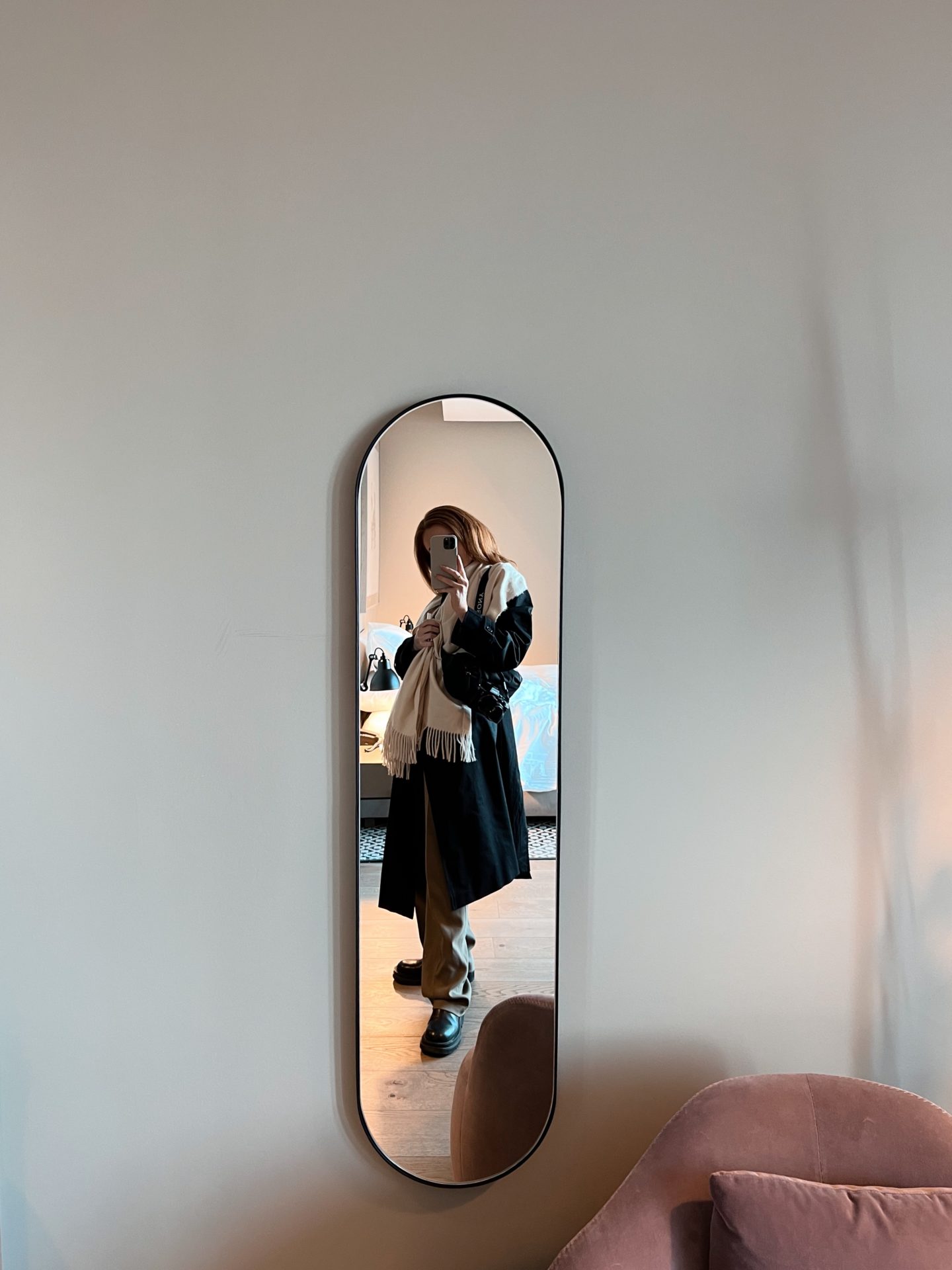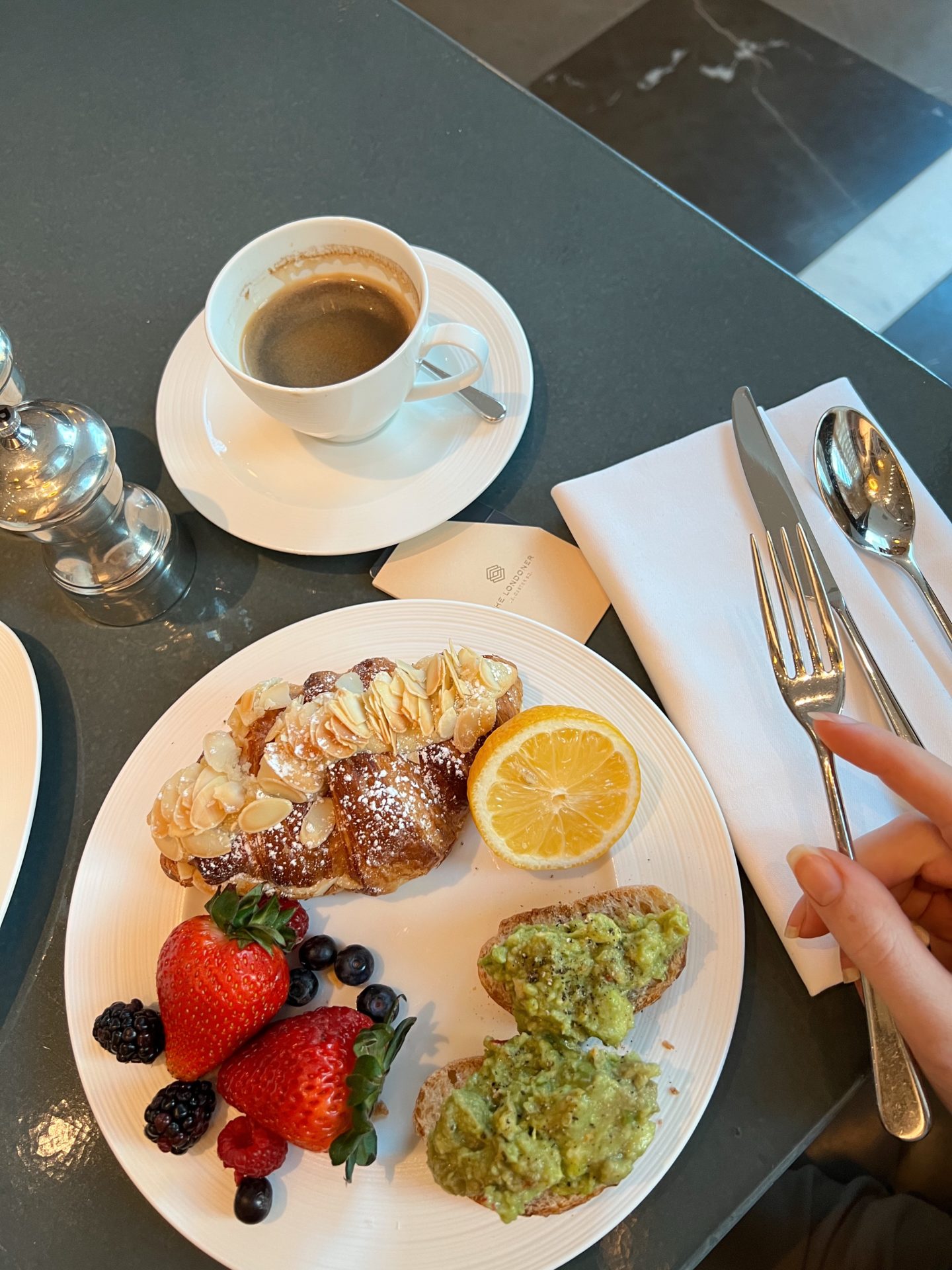 Breakfast at The Londoner Hotel
One of the highlights of my stay (and a key indicator of a refined hotel experience in my honest opinion) is the breakfast buffet. I'm a morning person which in effect makes me a breakfast person, as I need a hearty but healthy start to the day. This is especially for me when I travel, because I do a lot of walking!
The buffet breakfast at The Londoner Hotel was no ordinary affair. There was a full a la carte menu to choose from, inclusive of all coffees and teas. But it was the buffet that really shone for me. There was avocado by the scoop, fresh berries, a variety of yoghurts and the cherry on top of the cake – there were not just regular croissants, but almond croissants! This was such a luxurious treat and really shows the length this hotel goes to ensure your stay is extraordinary.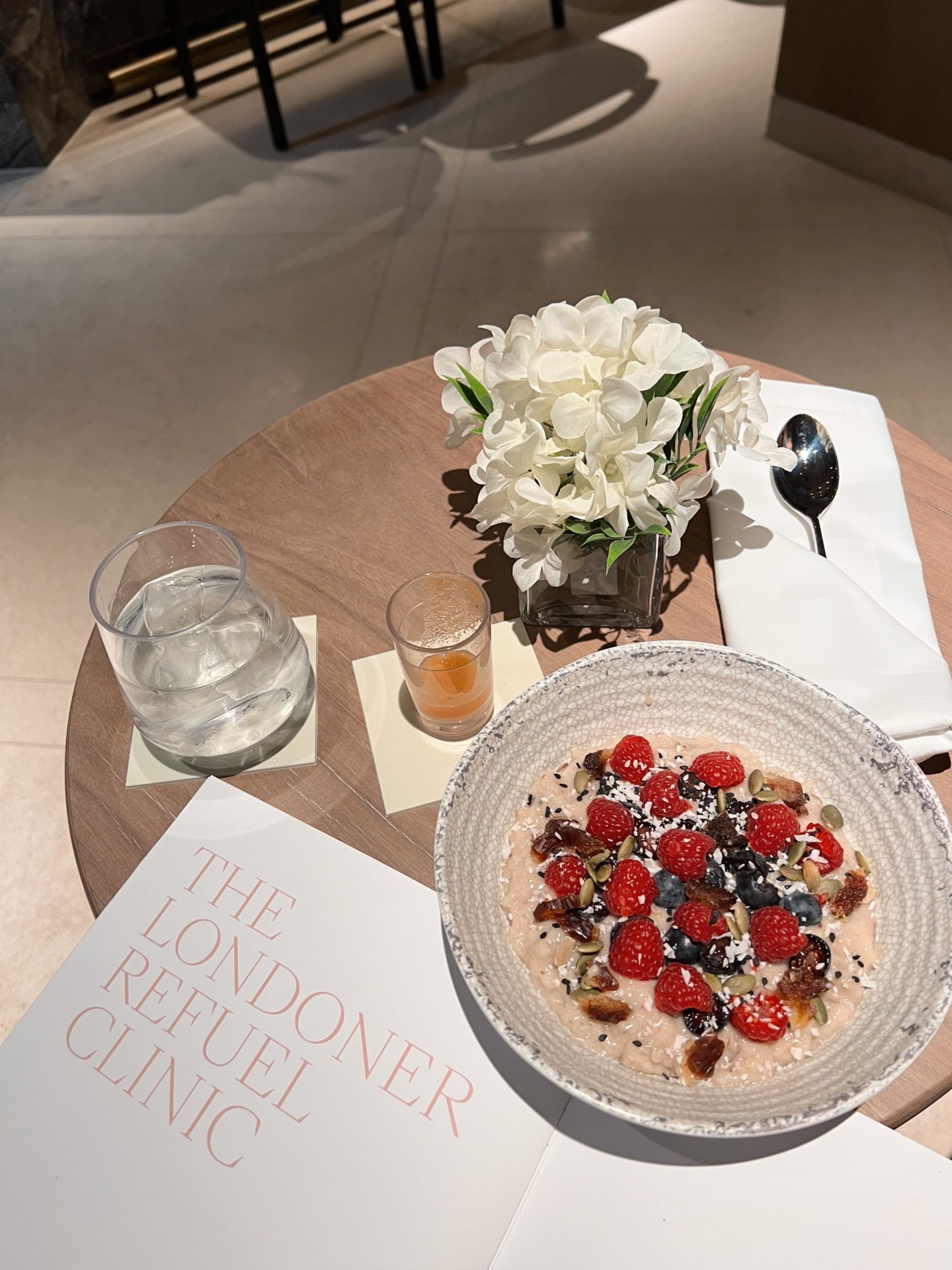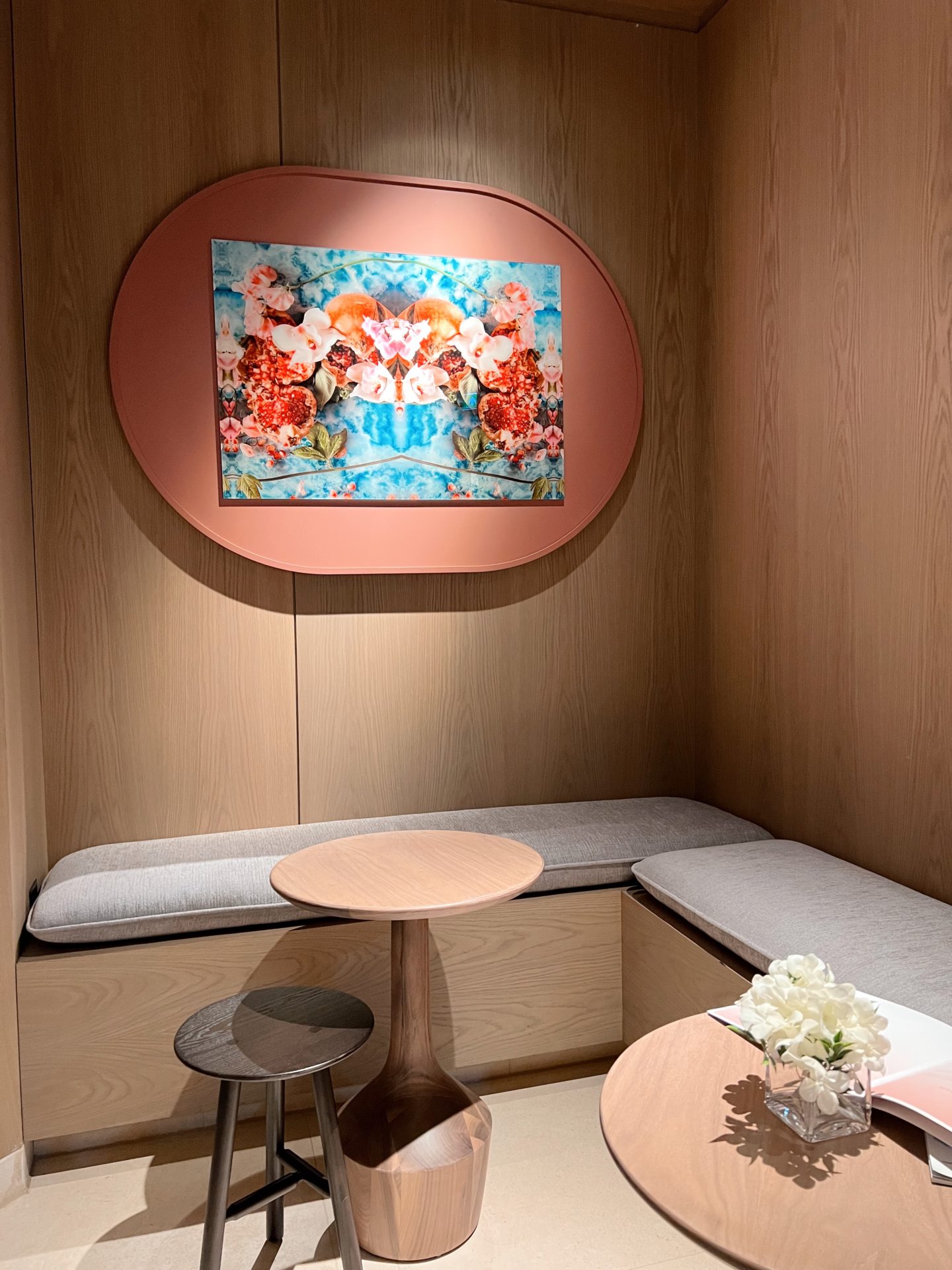 Wellness at The Londoner Hotel
If you fancy your breakfast more on the lighter side, you can also enjoy healthy eats and drinks downstairs near the fitness centre and pool. The Londoner Refuel Clinic has its own breakfast and lunch menu, with the likes of muesli, health shots and even ashwaganda making an appearance. There are also matcha lattes on offer, which are a great alternative to start your day if you're avoiding caffeine.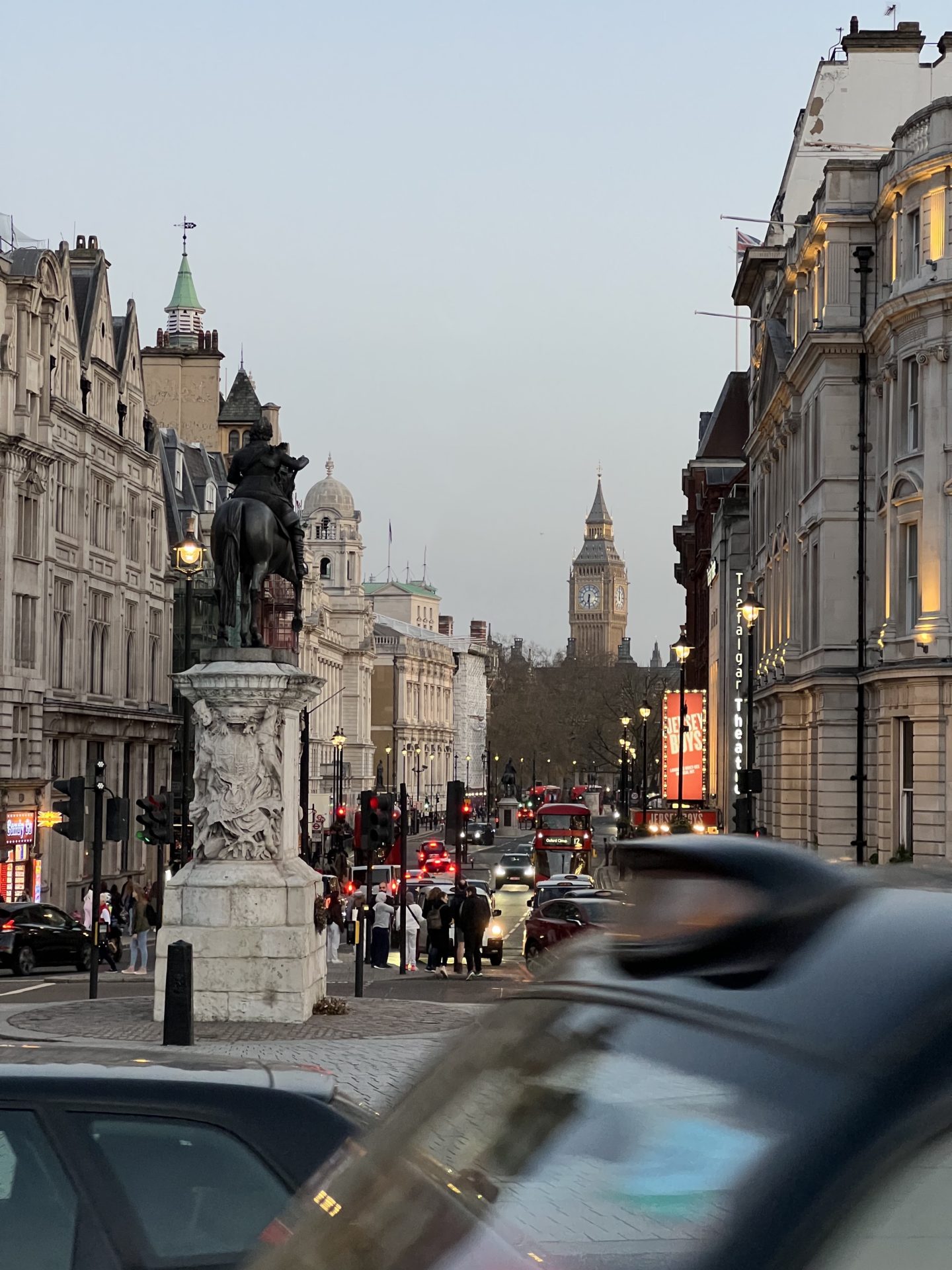 Around the Neighbourhood
One of the biggest drawcards of staying at The Londoner is the location in the heart of West London. You're only ever a short walk away from the main tourist attractions like Buckingham Palace, Trafalgar Square, Big Ben and Westminster. But once you've got all of your tourist sightseeing out of the way, you'll have the most enjoyable time in these surrounding neighbourhoods, all within a 2-3 minute walk of the hotel.
Soho – Considered to be a foodie haven and full of great bakeries for the mornings, plus bars and pubs in the evenings.
West End – The heart of theatre in London. This is London's take on Broadway (so go see a show!)
Covent Garden – One of my favourite neighbourhoods to wander around through the day, grab a take-away picnic lunch and sit in a park as you watch the world pass you by.
Book your stay
Book directly through The Londoner website for the best rate. You will also find more information about the dining options on offer in the hotel, plus some great tips for exploring the surrounding neighbourhood.