Distinguished by its canals and cobblestone streets, Bruges is living evidence that fairytales exist. Old world charm aplenty, there's no question that this is the most beautiful town in Belgium. If you plan to make the trek to West Flanders, here's everything you need to know to make the most of your time in Bruges in our travel guide to Bruges.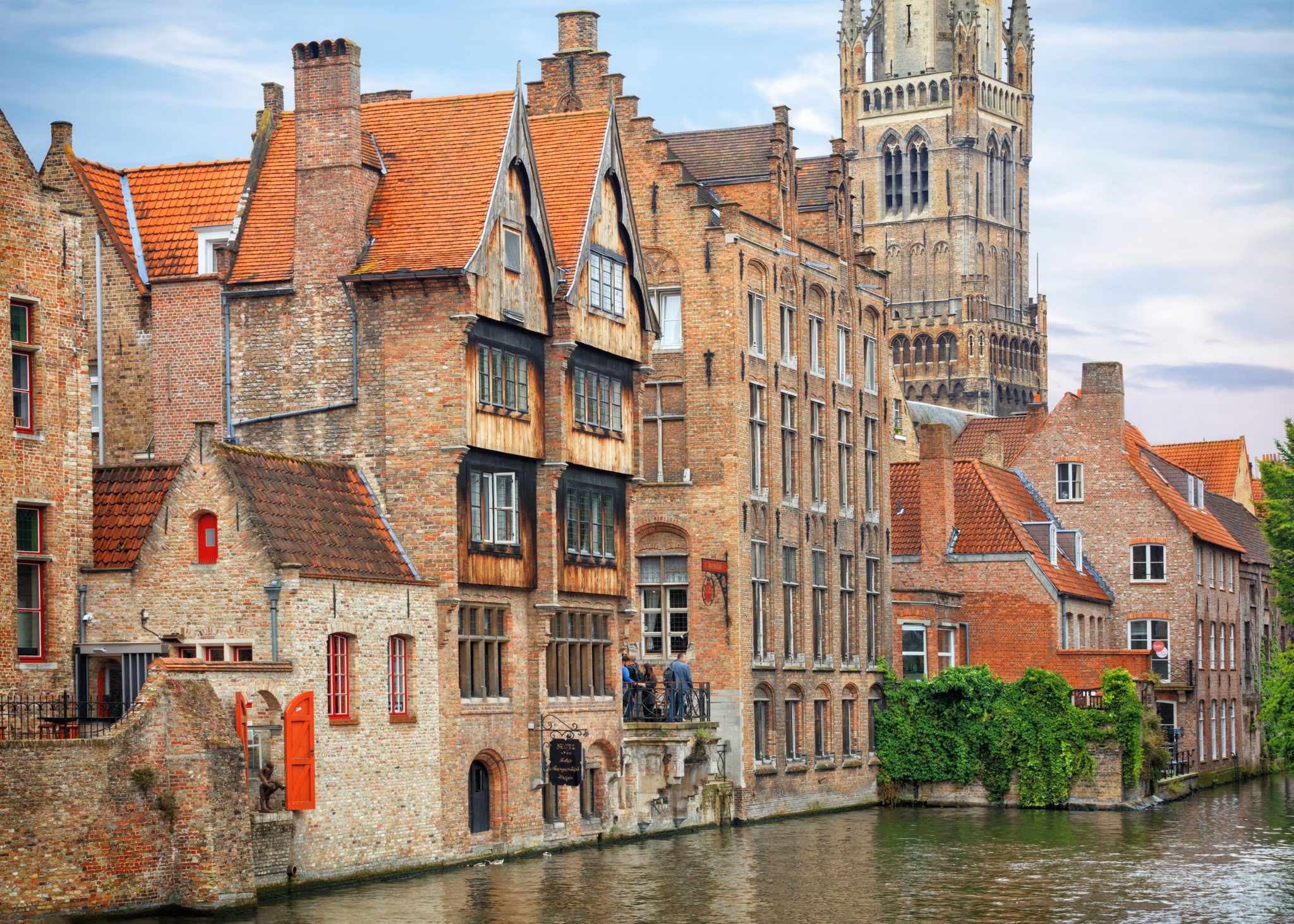 Arriving in Bruges
Chances are you will arrive in Bruges at the main train station, a short 10 minute stroll from the centre of town. Pre-load your google maps or follow the signs (and crowds) toward the centre of town. This city is best explored on foot or by bicycle, so getting lost is half of the fun. A city as picturesque as this, there really is no harm in going map-less and seeing where you wind up. If it helps, the Bellfry tower is a great point of reference to look up toward and find your way back to the centre of town.
When to Visit
Bruges is one of the most visited cities in Belgium (along with Brussels, Antwerp and Ghent), so there are certainly more strategic times of year to visit than others. If you're hoping to avoid the crowds, opt for an Autumn or Winter visit (though be prepared, the winters can be quite harsh!) If you visit in summer then expect to see crowds – though an insightful tip would be to stay a couple of nights as the city becomes much less crowded early in the mornings and late in the evenings, as many tourists visit only as a day trip from Brussels or even Paris. Spring is another popular season however not as chaotic summer, plus you'll have the added aesthetic of fresh blooms filling the city with life and colour.
How long to stay?
This is a debatable question that warrants a few different answers – however if you wish to really immerse yourself into Flanders culture and get to know this city beyond a surface level of pretty pictures, I'd recommend staying two or three nights. This will give you enough time to see all of the highlights and enjoy a handful of the cities' great restaurants and cafes.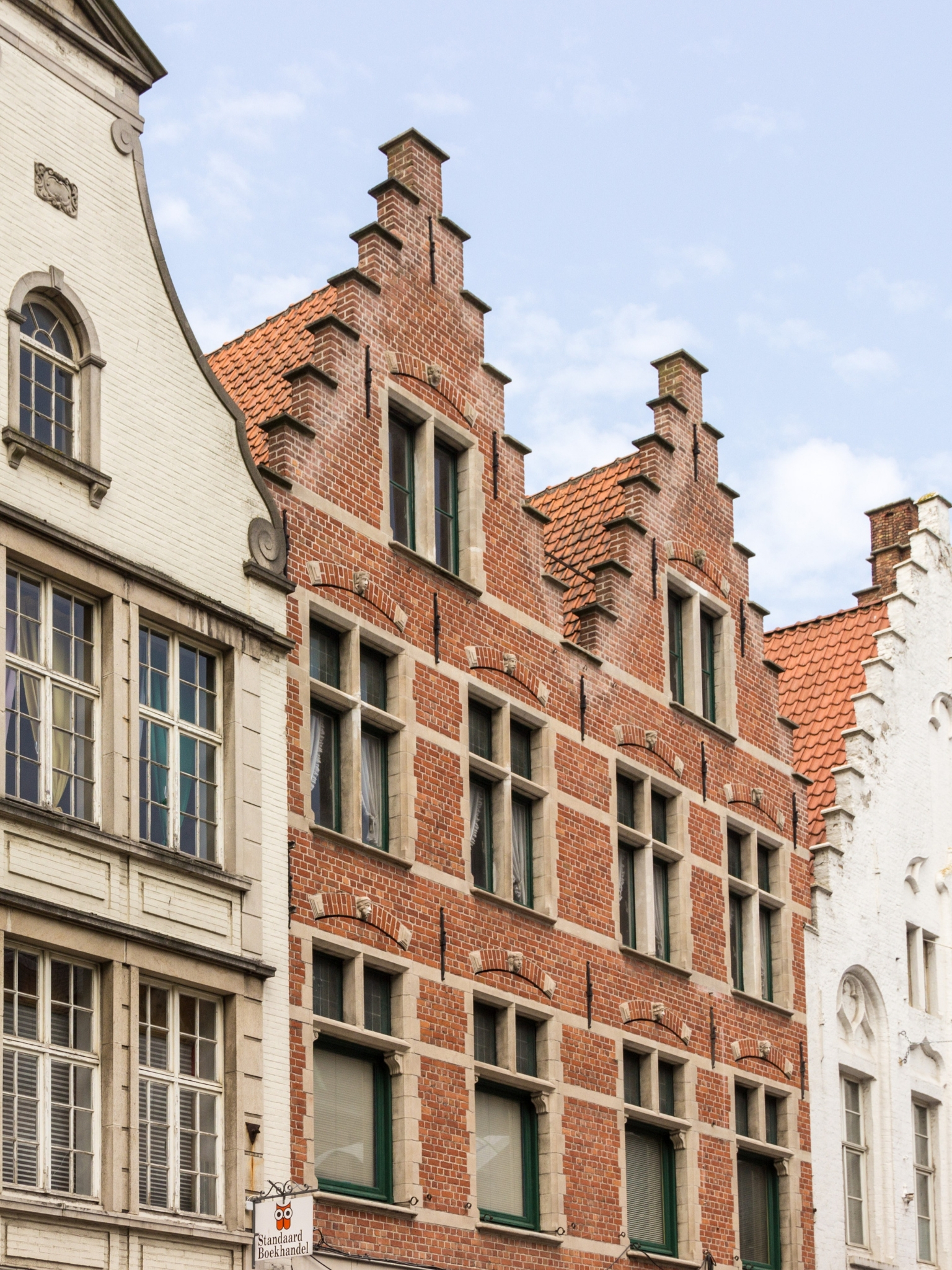 What to See in Bruges: The Highlights
Groenerei Canal
As a waterborne city, the canals of Bruges form a network linking the capital of West Flanders to the North Sea. The canals thus form a core of Bruges' identity and as you wander around the winding waterways, you can't miss the Groenerei (Green Canal), the most romantic snapshot of Bruges' canals. The best photo opportunity is from Peerdebrug (The Horse Bridge) on Peerdenstraat.
The Burg
Bruges' iconic Gothic square sits at the heart of the city and is a perfect example of quintessential Gothic architecture and Flanders culture + design. The Stadhuis (Town Hall) is a must see with its original 1376 design in tact. Take a tour inside to spot the original wooden ceiling on the first floor.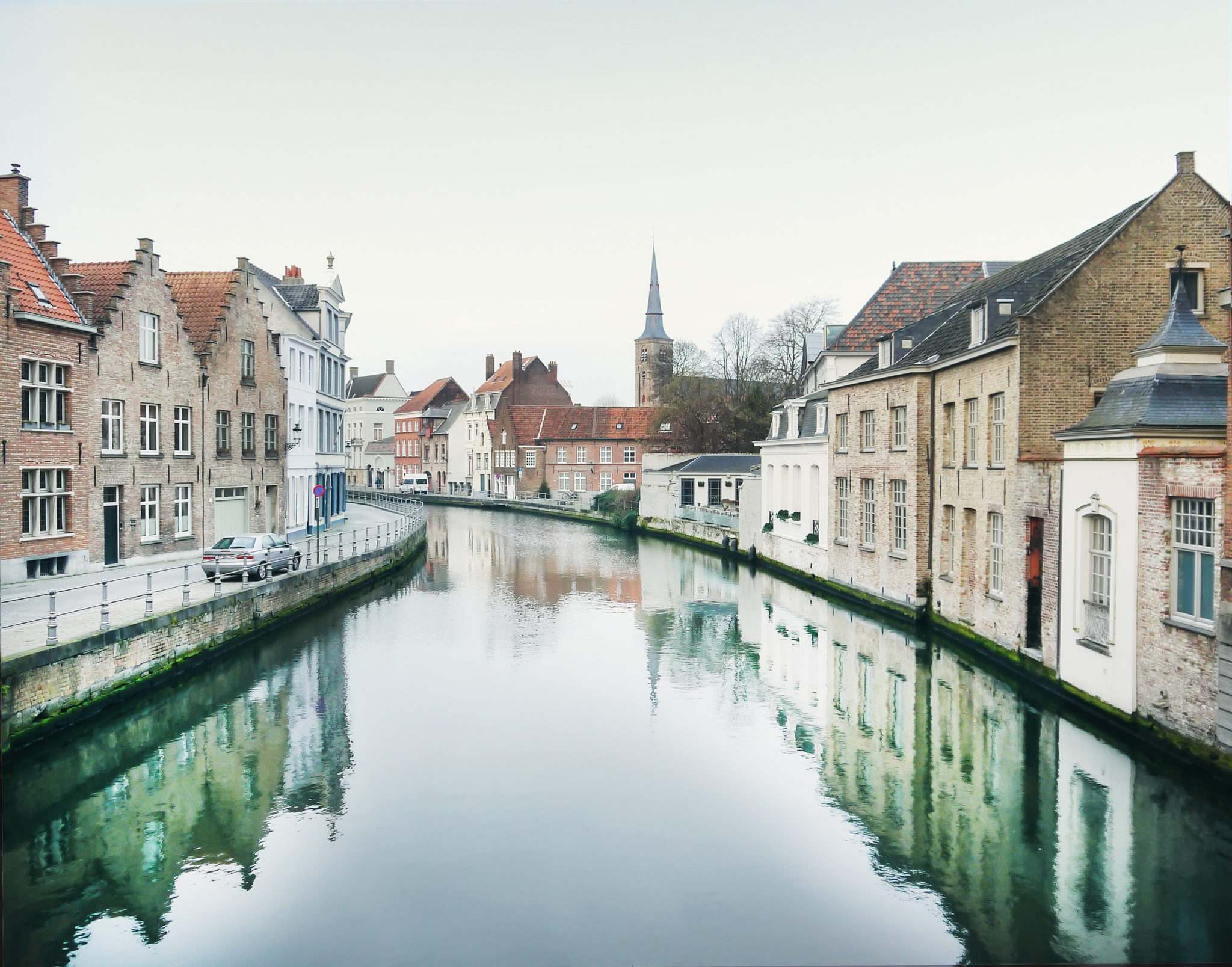 Minnewater Park
Also known as the Park of Love, this is no destination for the recently broken up with or solo traveller who would prefer not to be surrounded by a stream of couples wandering around the waterways. Should you not be one of the aforementioned, however, this is one of the most romantic locations in all of Bruges.
Rozenhoedkaai
As one of the most stunning postcard-worthy photo spots in all of Bruges, you cannot miss the opportunity to visit Rozenhoedkaai, particularly in the evening when the city lights up.
Walpein Square
This quaint and charming little square is filled with al fresco cafes and one of the most beautiful spots in town that is somehow not flooded with tourists.
Bonifacius Bridge
There are many bridges in Bruges but if we had to pick just one you cannot miss, Bonifacious would be it. The addition of the Church of Our Lady in the background makes this another quintessential photo opportunity not to be missed.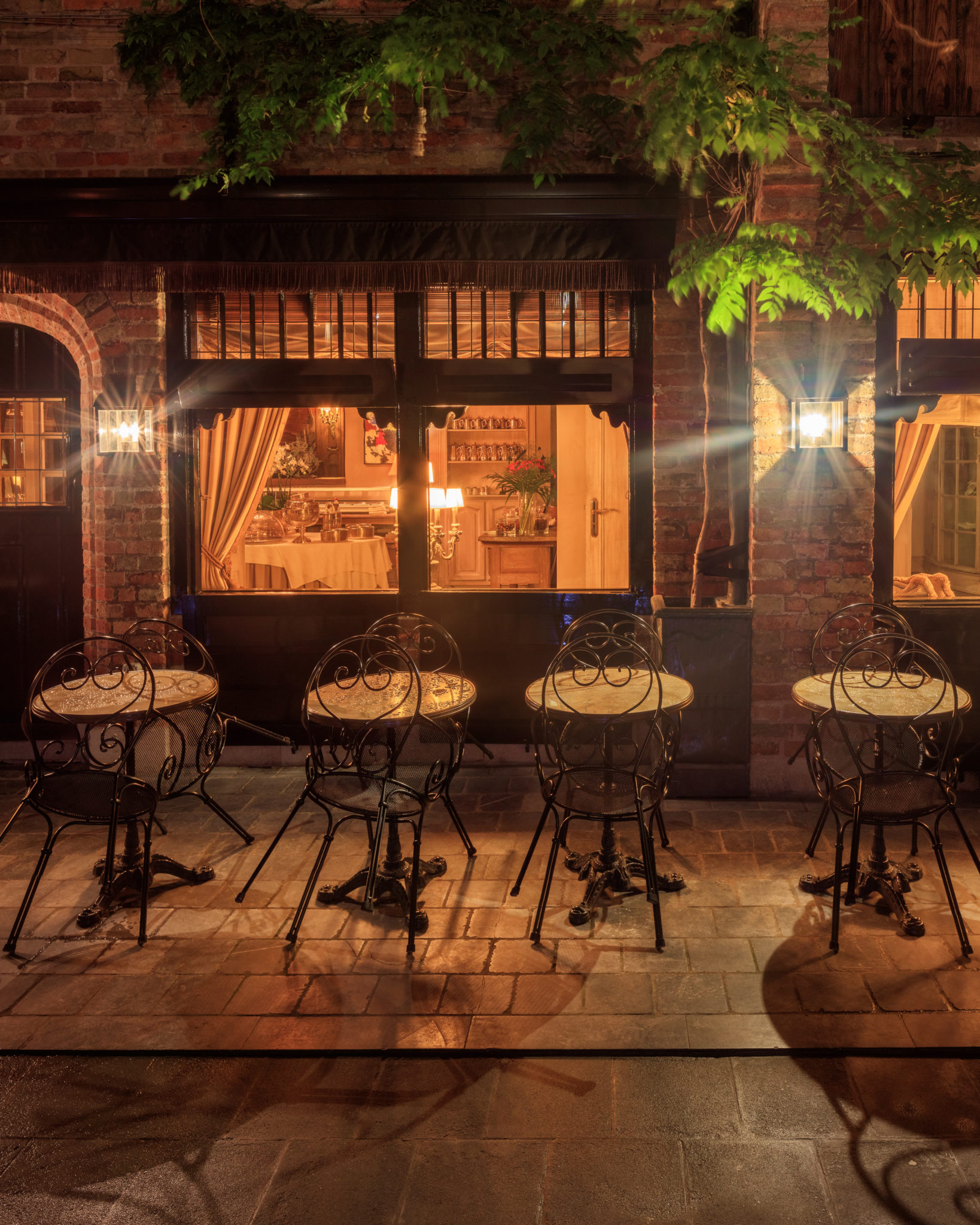 Where to Eat and Drink in Bruges
If you're staying in town for a couple of days, prepared to be spoiled for choice! Despite the old world charm of Bruges, the restaurant and dining scene is years ahead of its' time. Here are our top picks:
The Gulliver Tree
This casual coffee shop will quickly become a pit stop on your adventures around town – particularly if you're fond of homemade baked goods, soups and a cup of tea in the afternoon.
Cordoeaniersstraat 4, Bruges 8000, Belgium
The Olive Tree Brugge
If you're looking for a mediterranean touch, then look no further than this Greek restaurant. It is one of the most popular spots in town but the meals are huge and the atmosphere hits the spot.
Wollestraat 3, 8000 Brugge, Belgium
Réliva
This is our top pick for vegetarians and vegans as the options are plentiful, the food is incredible and full of unexpected flavour combinations.
Goezeputstraat 6, 8000 Brugge, Belgium
De Bron Vegetarian
This small vegetarian restaurant is open for lunch only, but is a great budget-friendly option for soup and a main meal (the offering changes daily). Note: open only on weekdays, 12pm-2pm.
Katelijnestraat 82, 8000 Brugge, Belgium
De Plaats
One of the best options in town for vegetarians and vegans. De Plaats serve up really fresh, wholesome food and the service is very friendly, making it a great option for a casual lunch or dinner. Note: they close between the end of lunch service and beginning of dinner service, so be sure to check hours before disappointment!
Wapenmakersstraat 5, 8000 Brugge, Belgium
't Zwart Huis
Dark and grungy bistro that might just become your favourite place in town. The food is hearty and they cater to dietary requirements, making it a great choice for a casual almost pub-style feed.
Kuipersstraat 23, 8000 Brugge, Belgium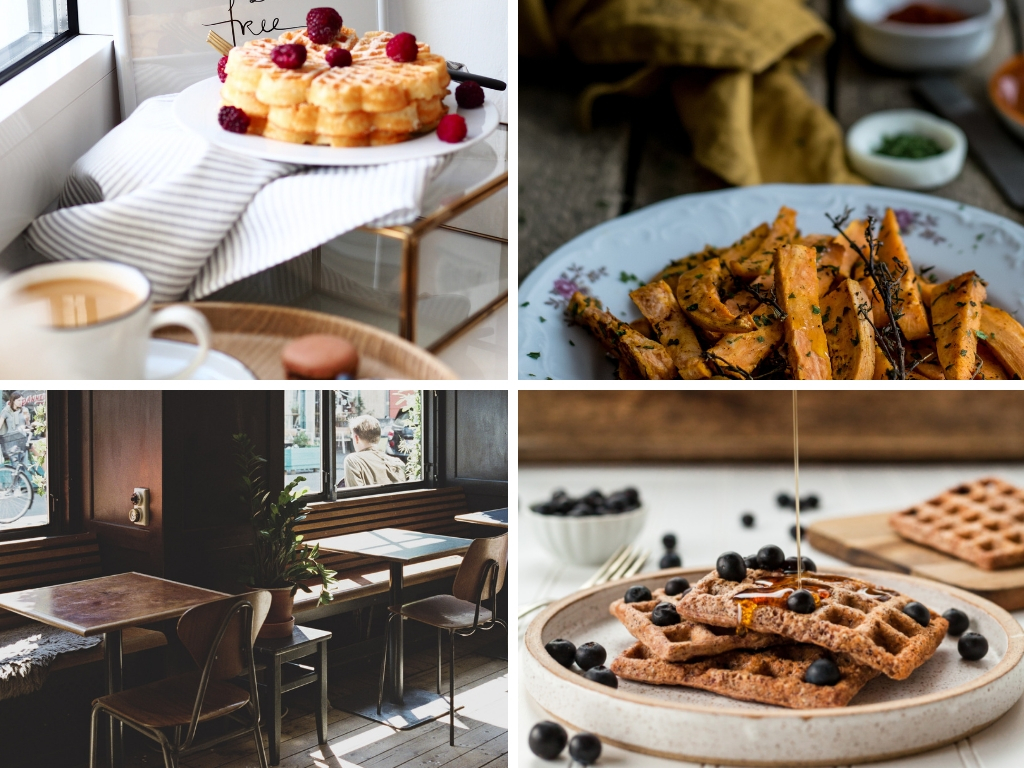 Oyya Waffles & Ice Cream
As the name suggests: the sweet spot in town! Since you can't come to Belgium without trying at least one waffle, be sure to make a pit stop (and prepare to make it a regular one).
Noordzandstraat 1, 8000 Brugge, Belgium
Schaeverbeke bakery
A lovely little bakery/patisserie serving a range of baked goods, including macarons.
Schaarstraat 2, 8000 Brugge, Belgium
Sanseveria Bagelsalon
This bagel "salon" is the perfect light lunch spot. The decor is casual and they've got plenty of takeaway items if you're planning a picnic in one of Bruges many public parks.
Predikherenstraat 11, 8000 Brugge, Belgium
Carpe Diem Bakery
For old school interior lovers, look no further than the classic bakery that has been around as long as the locals. This typical Flanders bakery is a great way to step back in time and there's a huge selection of teas, should you fancy a cuppa.
Wijngaardstraat 8, 8000 Brugge, Belgium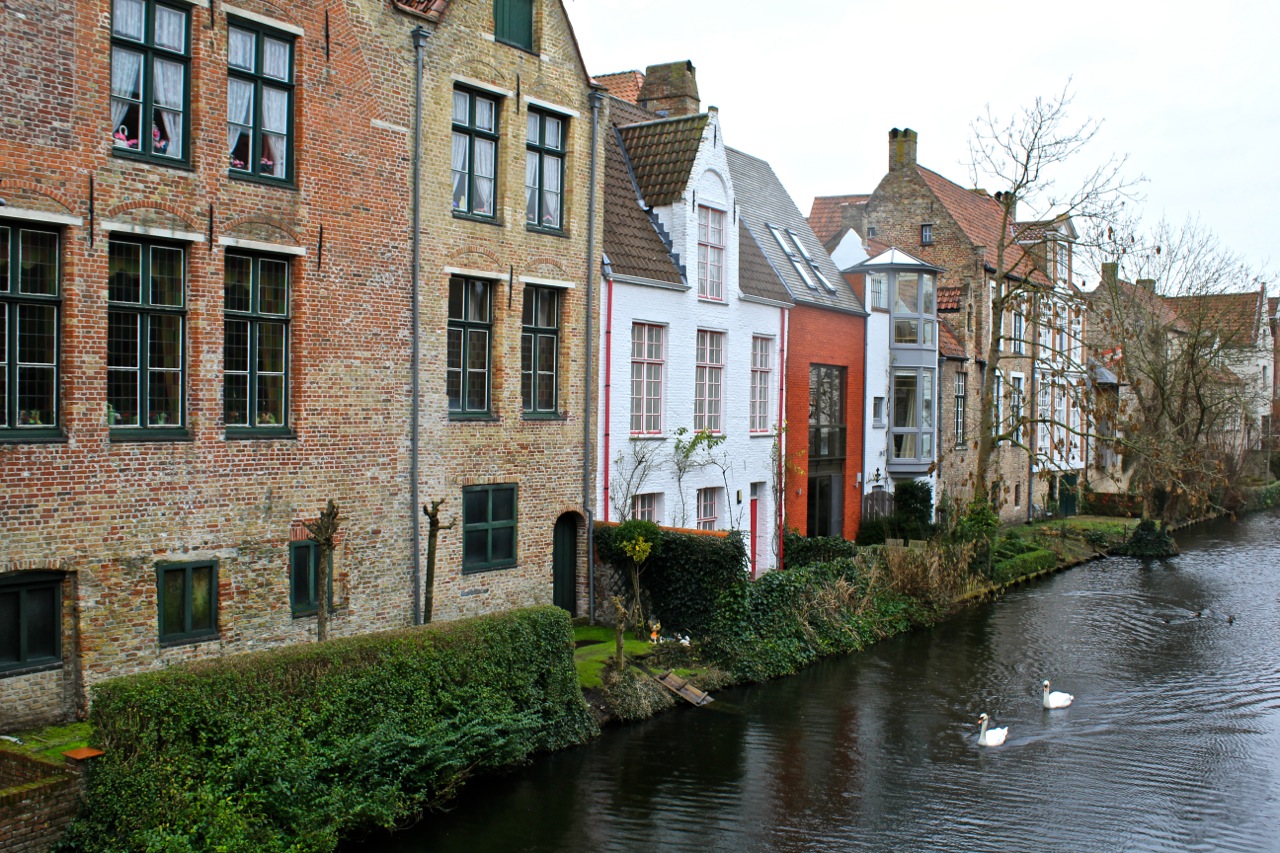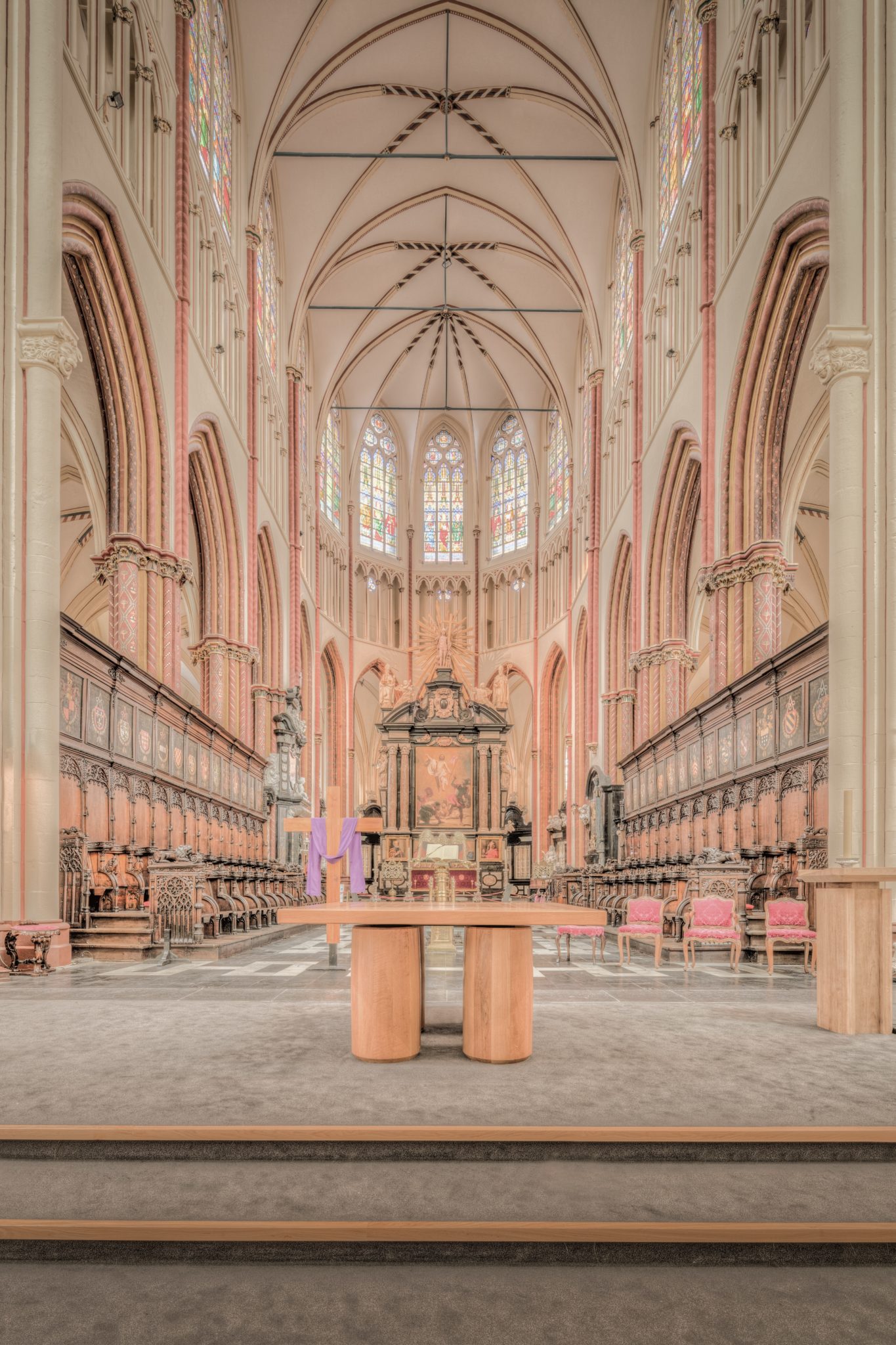 More to See & Do in Bruges
Belfry Tower
For a spectacular view over the city and a workout all-in-one, you can't miss the opportunity to ascend the 366 steps to the top of the Belfry tower. Be sure to plan and book your tickets in advance or arrive early to do so – this is one of the most popular attractions in town.
Groeninge Museum
For a walk through Flemish and Belgian painting styles, look no further than the Groeninge Museum. If you were to pick just one museum to enter, this Fine Arts museum would be our top choice.
Sint Salvatorskathedraal
This impressive church (interior pictured above) is another insight in to a time now passed, with its impressively well-kept 12th-15th century facade and interiors.
Bruges Windmills
Located on the outskirts of town, the windmills around Bruges are where you will capture a great image of the city from afar, particularly at sunset.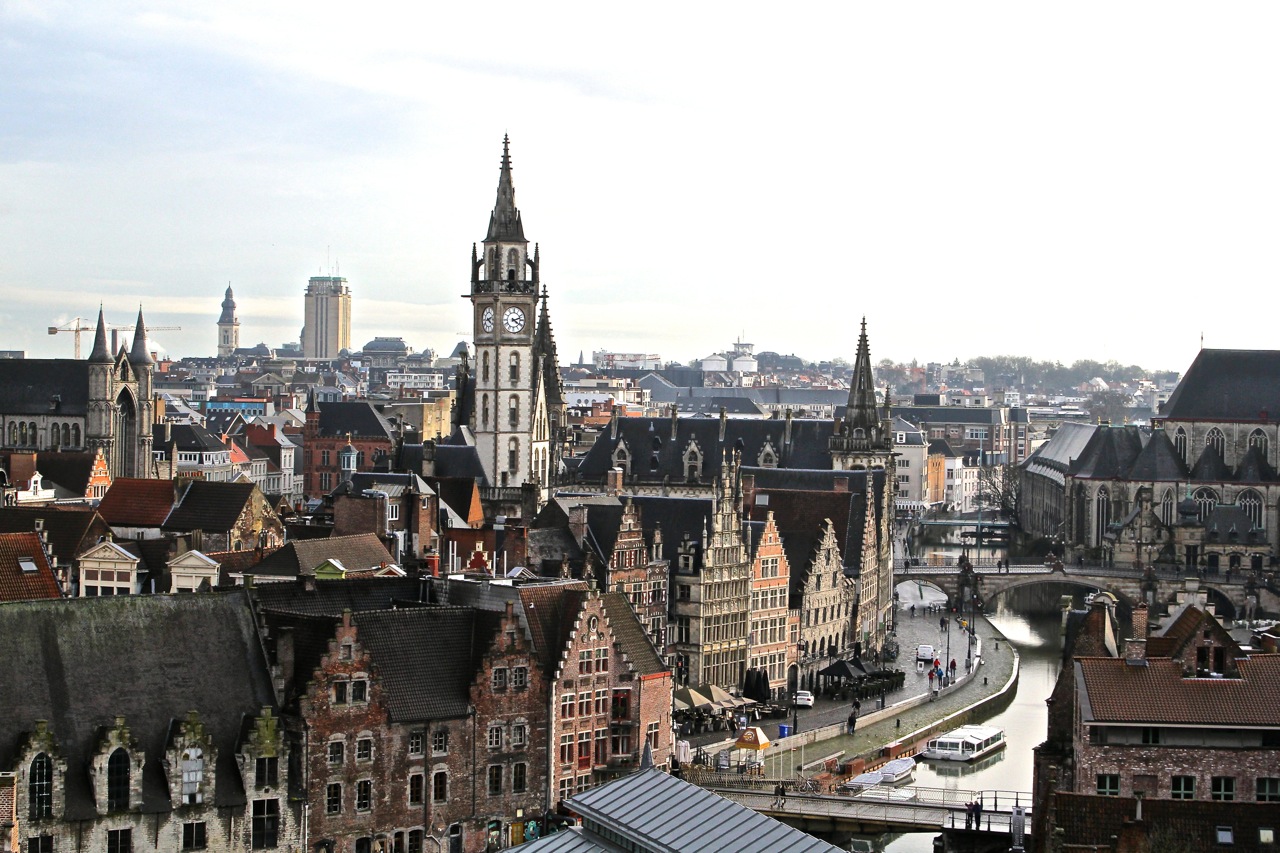 Get Out: Elsewhere in Belgium