A question I'm so often asked is where is my favourite place on earth, but after almost 7 years travelling solo across 70+ countries, it is a question I struggle to answer definitively. My second love, photography, seems to determine the countries and cities I choose to travel to. I'm a sucker for beautiful architecture, intricate details, colourful sunsets, and anything out of the ordinary. So with that, here are my top picks for the most photogenic cities in the world!

The most photogenic cities in the world
1. Amsterdam, Netherlands
A city built on canals, Amsterdam is often regarded as one of the most beautiful, photogenic cities on earth (it's not hard to see why!) Simply walking around this city is a joy in itself, though I would highly recommend doing so at sunrise before the crowds take to the streets.
Why it is one of the most photogenic cities: The canals are just the beginning. Look for the details and intricacies of the canal houses.

2. Paris, France
Paris is another obvious but well-deserved city on this list, as I truly believe there is no other city in the world quite as magical as Paris! My favourite neighbourhoods to photograph are: Le Marais, Île de la Cité, Montmartre and Saint Germain.
Why it is one of the most photogenic cities: Uh, hello! This is Paris! For a deeper experience with the city, read Hemmingway's A Moveable Feast before you arrive and travel back in time to old Paris.

3. New York City, USA
The city of New York can seem like a concrete jungle from afar, but the moment you look for the intricacies you will be amazed at what you can find. My favourite part of the city to photograph is around the Chrysler building as this is where you will find a variety of buildings, doorways and establishments in art deco style.
Why it is one of the most photogenic cities: Architecture on overdrive! My personal favourite buildings are the Flat Iron and the Chrysler building for its tribute to art deco.

4. Florence, Italy
The city of Florence was first described to me as "the prettiest place on earth" by a boy I once dated for a grand total of two weeks in college. Right he was! The capital of Tuscany has so much discover indoors by way of museums, but the entire city is a living museum itself.
Why it is one of the most photogenic cities: Think terracotta rooftops, intricate details, and grand exteriors that are matched with equally impressive interiors.

5. Tallinn, Estonia
I first visited Tallinn on a day ferry from Helsinki and had read on various blogs that it was one of the prettiest, most underrated capitals in all of Europe. When I arrived in the old town, despite what I had read, I was blown away by the quaint charm this city possesses.
Why it is one of the most photogenic cities: The old town of Tallinn is a fairytale in real life.

6. Cape Town, South Africa
Cape Town is a favourite city of mine for so many reasons, but mostly for its natural beauty. Be sure to spend some time adventuring around the city and for day trips, as there are so many great locations within a short drive. Stellenbosch, Franschhoek and Boulders Beach are a few of my favourite day trips nearby.
Why its so photogenic: The city meets the sea in Cape Town and the west coast sunsets are some of the most memorable the world over.

7. St Petersburg, Russia
After studying Russian History at University some years ago, I've developed a longtime love for this country and especially the once capital, St Petersburg. Having only visited once for four days, I'm eager to get back to St Petersburg as soon as possible, as this city is full of unique architecture that almost always tells a fascinating story (if you're interested in diving in deeper, I would highly recommend hiring a guide).
Why its so photogenic: The Hermitage museum is one of my favourite buildings the world over and certainly my favourite museum.

8. Marrakesh, Morocco
I've visited Marrakesh a few of times now and each time I'm surprised at how I still feel a sense of discovery each time I visit. This city has so many layers and intricacies – especially when you begin the windy road through the souks!
Why it is so photogenic: Colours, vibrance, and chaos!

9. Kyoto, Japan
If you're looking for the authentic Japan experience, Kyoto is the city of choice for a step back in time and through history. There are so many photogenic opportunities throughout the country, but none more so than in Kyoto.
Why its so photogenic: Ancient traditions, Japanese history and culture.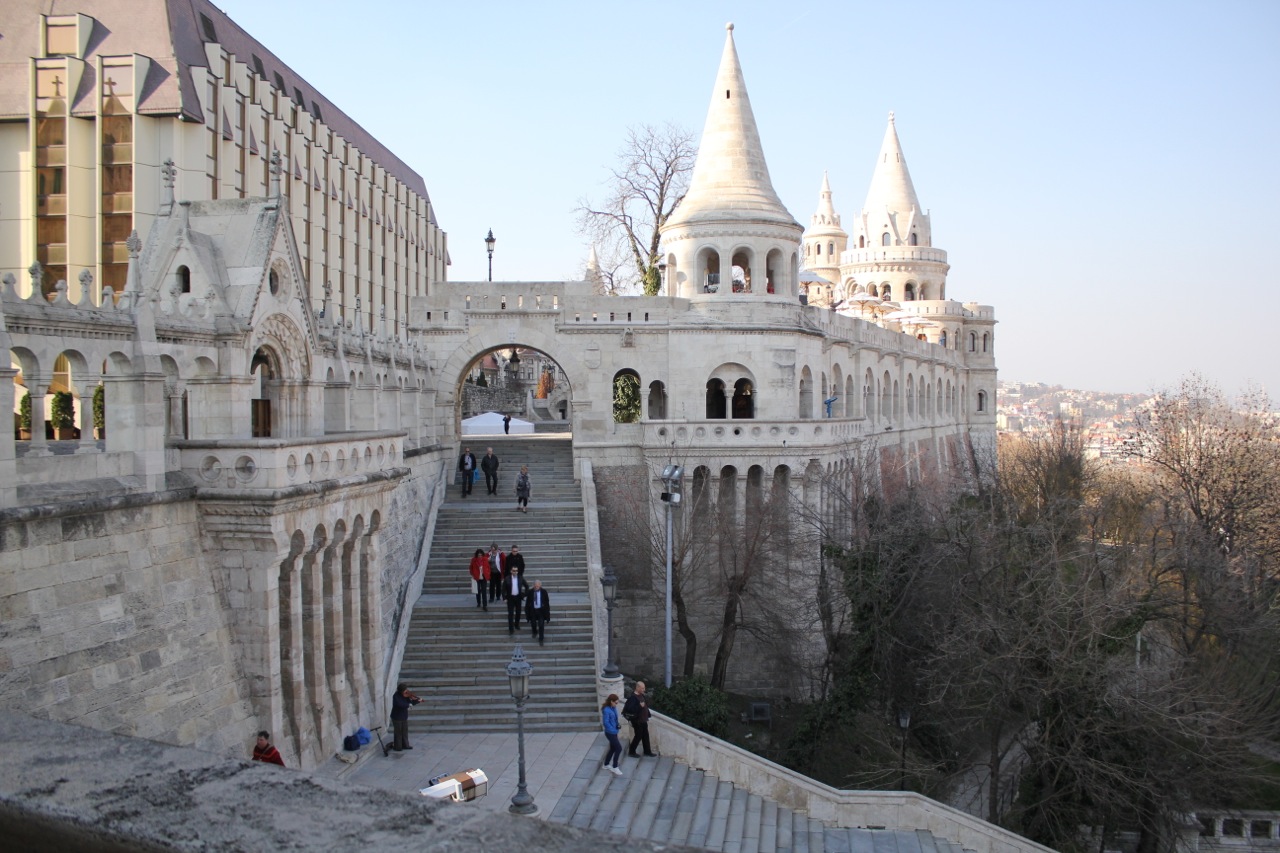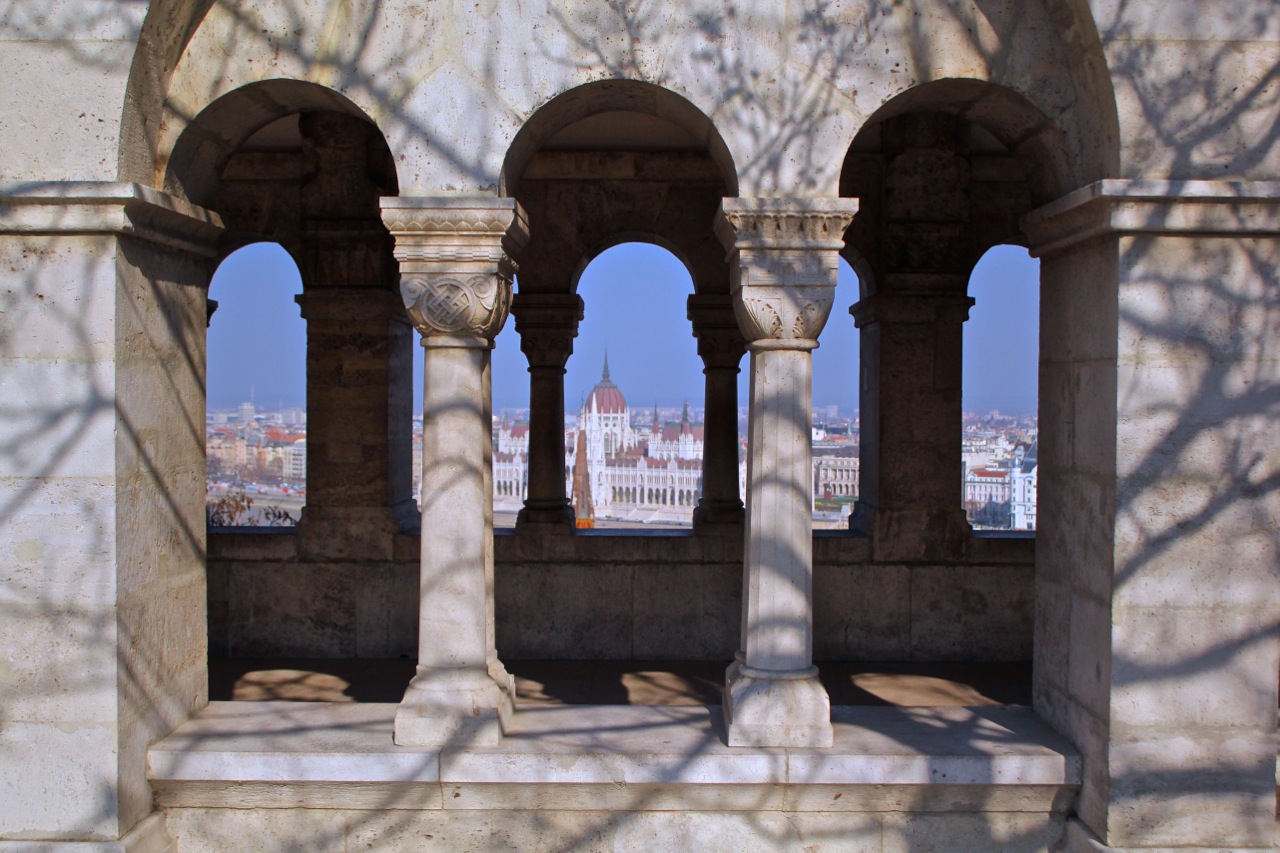 10. Budapest, Hungary
Years ago I dubbed Budapest Europe's most underrated city and although now flying very much on the radar, Budapest is still one of the prettiest capital cities in Europe.
Why its so photogenic: The incredible architecture!

11. Annecy, France
I'm a firm believer that this is the most photogenic city in all of France! I visited Annecy a couple of years ago and travelled a while out of my way just to visit for a few short hours (not nearly enough, by the way!)
Why its so photogenic: Canals, the River of Annecy and the charm that comes with being by the water.

12. Rome, Italy
This list would never be complete without mention of Rome, the eternal city. From the Colosseum to the Trevi Fountain and everything in between, there's so much to discover in Rome that you will need at least four days to explore just the highlights.
Why its so photogenic: Because its Rome!

13. Rio de Janeiro, Brazil
There's no city in the world that even comes close to the vibrant energy of Rio. With incredible sunsets atop Sugarloaf Mountain and from the top of Christ the Redeemer, this city is easily one of the most photogenic.
Why its so photogenic: Sunsets, colourful houses, city views that can't be beat!

14. Barcelona, Spain
Barcelona stole my heart before I had even touched down on the ground, having had so many travel-loving friends recommend I visit, flicking through their old travel snaps and mentally planning a trip of my own. I had just a few days in Barcelona for my first visit, so I'm beyond excited to be back there next month capturing the city on my new camera (instead of my iPhone!)
Why its so photogenic: Gaudi architecture is just the beginning.

15. Venice, Italy
Venice was another destination I felt as if I knew before I even touched foot on the ground, having pinned so many photos of the city and seen so many inspiring photos before I made a trip of my own. This city is most magical during golden hour and blue hour (the hours before and after sunset).
Why its so photogenic: The canals, architecture… everything is magical about Paris.

16. Zurich, Switzerland
As my personal favourite city in Switzerland, Zurich has a special place in my heart (perhaps in part also due to it being the first city I visited in Switzerland!) The small alleyways and side streets are my favourite to photograph, thanks to their charm and endless intricacies.
Why its so photogenic: Typical Swiss architecture, charming side streets

17. Osaka, Japan
Another city I adore in Japan for more of an urban feel is only a short one hour train ride from Kyoto and you can even visit on a day trip. Osaka is busy, bustling, and full of vibrance every which way you turn.
Why its so photogenic: Captivating urban city

18. Alesund, Norway
Although I had never heard about it before I arrived, the city of Alesund quickly became my personal favourite whilst in Norway. Surrounded by an impossible beautiful landscape and with typical Norwegian charm, this is without a doubt my favourite city to capture in Norway.
Why its so photogenic: Art deco architecture, dramatic landscape

19. Prague, Czech Republic
I don't think you'll find a city the world over that captivates people more so than Prague. I have visited Prague in all seasons and my favourite would have to be during autumn/fall, with even more orange tones bringing the city to life.
Why its so photogenic: Fairytale vibes with a dark and mysterious underlining

20. Ghent, Belgium
Although you may not have heard of it before (probably due to its more popular neighbour, Bruges), Ghent is one of my favourite small cities in the world. Be sure to visit the castle for impressive views over the skyline and pack your winter woollies – it rains a lot here in the North!
Why its so photogenic: Flying under the radar, beautiful old town architecture

My Photography Gear
Below is a list of my photography gear to capture all of the above images. While there are many more gadgets I carry around with me when I travel, these are the essentials:
Olympus OMD EM5 Mark II
Olympus PEN EPL8
Over to you! What are your favourite cities in the world to photograph?