First there was The Yacht Week and now you have The Ski Week. Just as you'd expect, this is the winter equivalent of the infamous yacht week. But what should you expect for an organised ski week with fellow skiers from around the globe? And more importantly, is it worth it? I boarded a flight to Aspen, Colorado, to see for myself. Here is my honest review of the ski week after experiencing it for myself.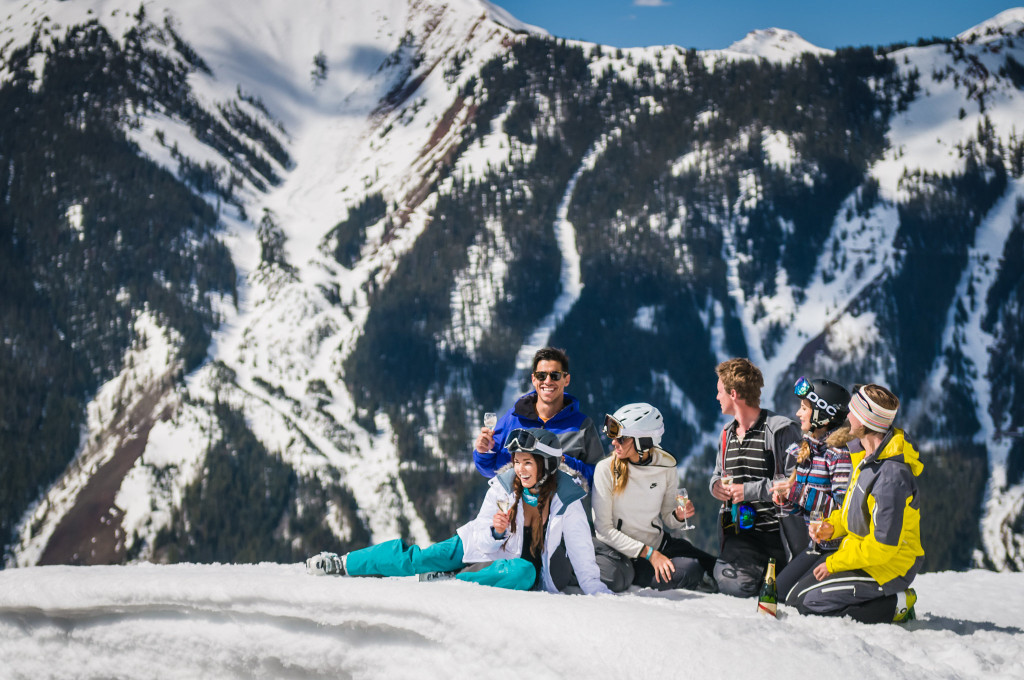 The Ski Week
…A week of skiing, partying, networking, and a few activities promoting health and wellbeing so you can wake up each day and do it all again.
There seems to be no stopping of Gen X and Gen Y travellers. We're a growing force for the travel industry, so it is no surprise new travel fads are popping up all over. Especially after the success of the yacht week, which sees thousands of travellers descend on Croatia each year.
But for those heading off on a solo adventure of self-discovery, this might not be the trip for you. The ski week is better catered to young professionals looking to network, socialise and of course, ski!
Whether you've never skied before, are a budding amateur looking to increase your skill level, or just want to go along for a week of fun in the snow with your friends, then you're in for a real treat. All you gotta do is get a group of friends together and book yourself a plane ticket to your chosen destination. Then you rock up, get kitted up, and hit the slopes for a week you won't forget.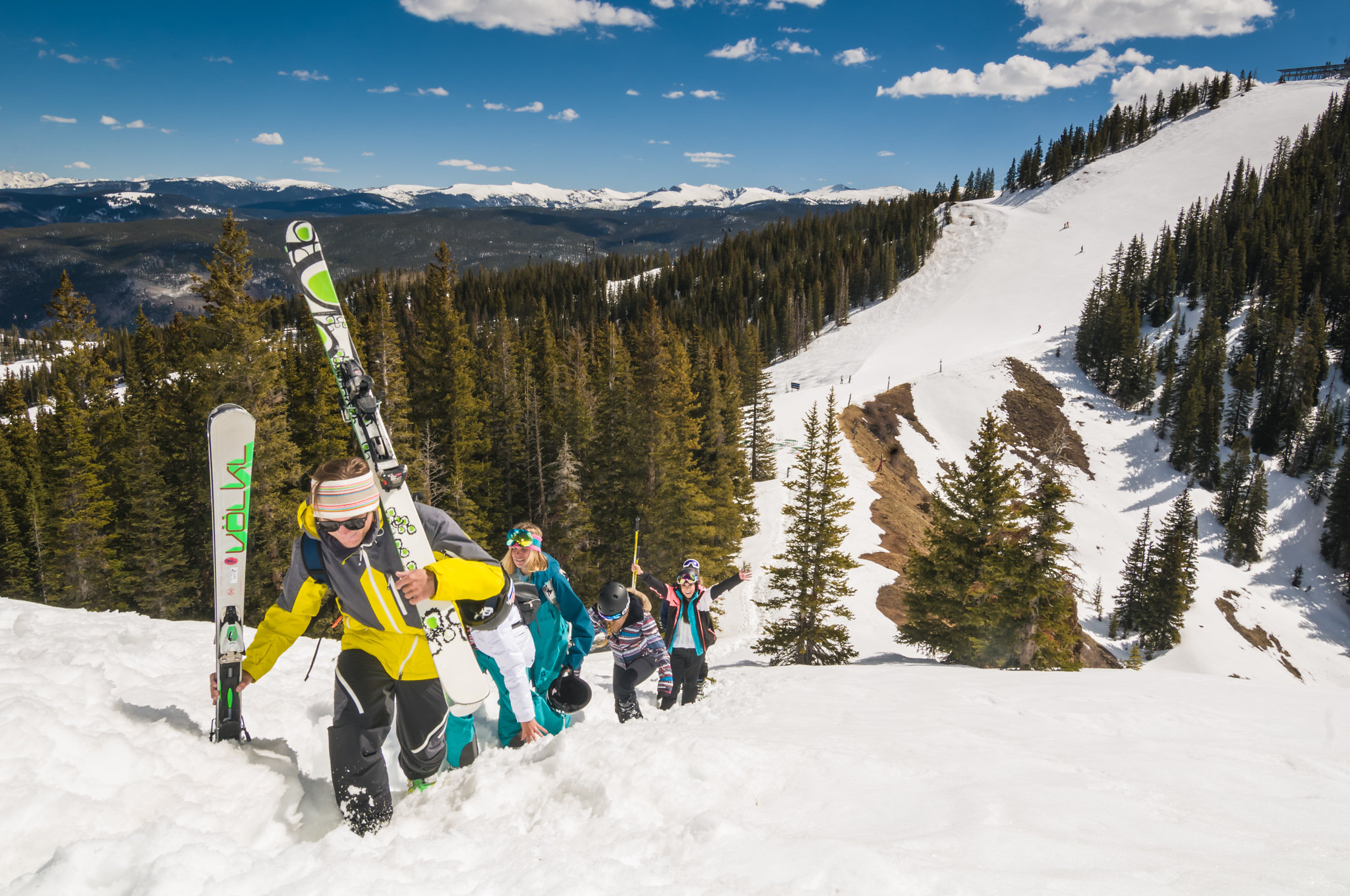 Credit: Andrew Jorgensen
Before You Go
This is the kind of trip you want to book if you want someone else to do the hard work for you.
The hardest job you'll have is sourcing your friends to invite out to the trip. Once you've talked a few into it, you let TSW Crew do the rest.
When Can you Go?
The Ski Week takes place in March/April of each year.
Choosing a Destination
This year TSW took place in Europe (Obertauern, Austria) and The USA (Aspen Snowmass & Powder Mountain). You'll be joining hundreds of other ski weekers, so if you're looking to meet and network with Europeans – choose the former. If you're keen to meet mostly Americans but also some Europeans, book yourself into the USA destinations.
How Much will I need to Budget?
Of course, this depends on a few things: where you're travelling from, how many people in your group, and what level of luxury you prefer.
Prices for The Ski Week include 7 nights of accommodation in a self-catered apartment, a 6-day lift pass, and a wristband for entry into all TSW parties.
I visited the Aspen location, with prices starting around $1000 AUD per person based on group occupancy in a condo.
For the Americans, thats $770 USD for accommodation, lift pass, and wristband.
In Aspen, round-trip transfers to and from the airport were included and there are free public buses running every 15 minutes from Snowmass to other ski areas in the region.
What's Not Included
Flights
Flights from Australia start at $1609 AUD per person, return flight with Qantas. Flights within America to Aspen, CO are much cheaper – score!
Food & Drinks
On average I spent around $50-$100 a day on food and drinks. A great way to save is to do a supermarket trip as soon as you arrive and stock up on some breakfast items + snacks for the day. Then you'll only need to budget for lunch ($10-$15), dinner ($20-$40) and drinks.
Ski/Board Rentals
Ski rentals range from around $200-$300 for the week if you don't have your own. You can also purchase ski/snowboard lessons with TSW instructors or from local guides.
All-Up Rough Price for the Aussies: $3,400 AUD
(international flights, accommodation, ski pass, party pass, rentals, food & beverage)
All-Up Rough Price for the Americans: $1,845 USD
(domestic flights, accommodation, ski pass, party pass, rentals, food & beverage)
Credit: Andrew Jorgensen
Not Just Skiing
Après-ski: French for "After Skiing", refers to any form of entertainment enjoyed after skiing.
There's much more to do at The Ski Week than just skiing. As a newbie to the ski scene, I had a great time learning to ski through the day but also enjoyed the alternative activities throughout the week.
Typically the day is all about hitting the slopes. After you're done for the day, TSW organise an "Après-ski" party each afternoon. These kick off around 4pm and run until 8/9pm. This is a very 'European Thing' and while it may take a bit of getting used to at first, is highly logical, considering you can sleep off any chance of a hangover well in advance of skiing the following day.
To help you recoup, there are a few scheduled health & well-being classes on offer like yoga or hot-tubbing on the slopes (complete with Champagne, of course).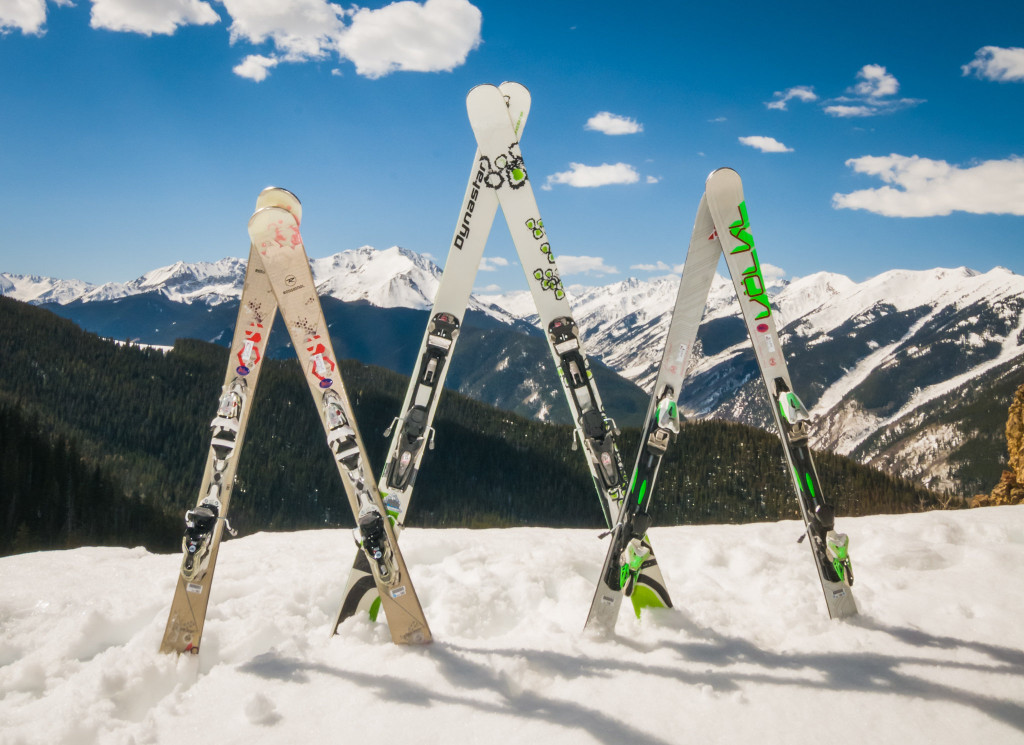 All photos: Andrew Jorgensen
Thanks to the Ski Week for inviting WOW to experience TSW Aspen. Find out more at The Ski Week.com.