There's nowhere in the world quite as posh as London. Being home to the world's most famous and recognisable royals, London is often at the top of the list for travelers wishing to embrace royal life during their trip to Europe. So, if you're planning a trip to London, you might be wondering where you can spot a royal in London? Or perhaps you're just feeling a little fancy and want to rub shoulders with the swanky crowd of Central London. Whatever the case, we're here to deliver to you the royal guide to London, complete with all the favourite locations for the royals and where you may even spot a royal in London, yourself!
The Hotel Café Royal
As one of the favourite haunts of Princess Diana, The Hotel Café Royal on Regent Street is one of the most avant garde locations to enjoy lunch in Central London. Outside, the hotel vividly lights up Regent Street, one of London's most bustling streets. It is of course here where you would come for a spot of shopping on both Regent and Oxford Streets, with all of the high street brands and luxury brands your vocabulary will allow for. Inside, the scene is much more tranquil and calming, as this is one of the most discerning hotels to find yourself inside of whilst in London. Established in the 1860s, it has been a popular spot for London's elite over the years and once was a lunch spot favourite of Princess Diana.
Dean Street Townhouse
As the official location for Prince Harry and Megan's first date, Dean Street Townhouse has a modern royal seal of approval many central London locations only dream of. But that doesn't mean visiting as a guest yourself will be straight forward. Dean Street Townhouse is a part of the Soho House residences. That means you will need to know a member to gain entry, or be staying at the hotel to be able to visit the restaurant. As a former member and visitor, I can confirm it is worth the hype! The food and drinks list is enviable, but the people watching is even better.
Violet Cakes London
As the official cake maker for the most recent royal wedding, Violet Cakes London has the royal seal of approval and believe us when we say they make great cakes! The owner, Claire Ptak, has based her business in Hackney and quickly rose to fame when she was selected as the baker for Prince Harry and Meghan Markle's wedding cake back in 2018.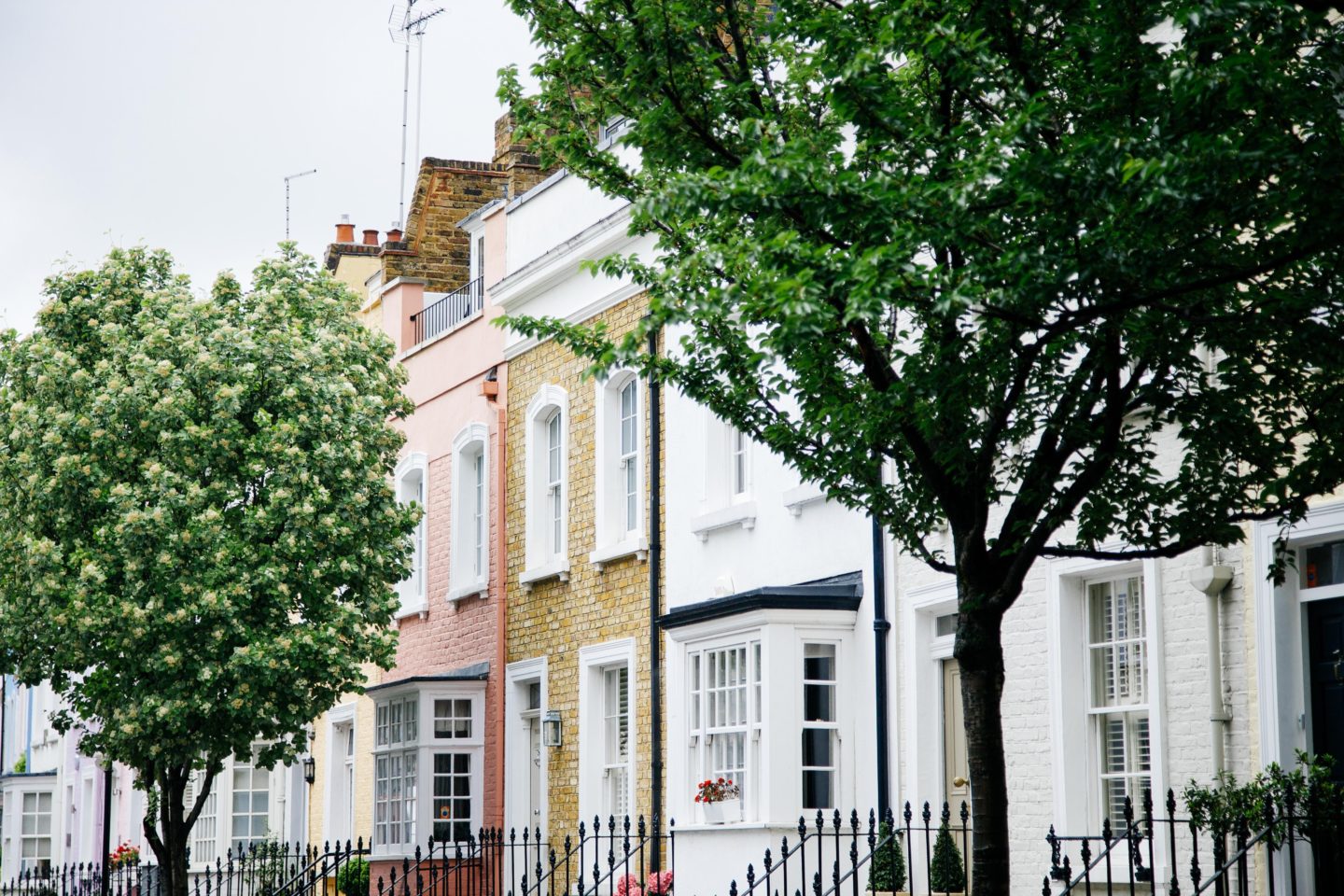 King's Road, Chelsea
If you fancy a spot of shopping, look no further than the King's Road in Chelsea. As one of the poshest streets in London, King's Road spans almost two miles in length and is home to all of the swanky stores. There's a mix of international brands and small boutiques, so you'll find a bit of everything here. Royals are often spotted in this location, with King's Road spanning both the Royal Borough of Kensington and Chelsea. Walking the King's Road is a fashionable affair, so be sure to dress your best (or don't – whatever floats your boat).
Bocca Di Lupo
Dubbed London's premier Italian restaurant, Bocca Di Lupo has long been a royal favourite. Located in the heart of Soho, this intimate date night location serves up some of the best simple regional Italian food in all of London. Just be sure to book in advance – there is a long wait for tables, sometimes weeks in advance!
Chiltern Firehouse
Chiltern Firehouse is one of the eternal favourites of the in crowd of London – both Royals and socialties alike! This location is always buzzing with a celebrity clientele, as it is one of the most buzzy locations for breakfast, brunch, and a long boozy lunch on the weekends. This is in fact the location where Princess Beatrice hosted her engagement party, as well as the kick on location for many of the wedding guests to Prince Harry and Meghan Markle's 2018 wedding. It is certainly safe to say this is a royal favourite!
Buckingham Palace
While it might not be here you actually spot a royal, it is certainly here where you'll get a feel for royal life. Buckingham Palace is, of course, the official residence of the Queen herself. And while it is very touristy to visit, you can be certain you will have a feel for royal life after visiting. While you're at it, be sure to drop by Kensington Palace, the official residence of the Duke and Duchess of Cambridge.
Over to you! What were your favourite locations in London that had the royal seal of approval?