Peterhof (meaning Peter's Court) was built by Peter the Great in the 18th century. It was built to be his summer residence, located a short distance from his city-based winter palace. Of course, you may now already know this as the Hermitage Museum. Or perhaps you haven't arrived in Russia yet and still learning the way of the land. Whatever the case, here is your guide to visiting Peterhof, one of my favourite attractions in St Petersburg.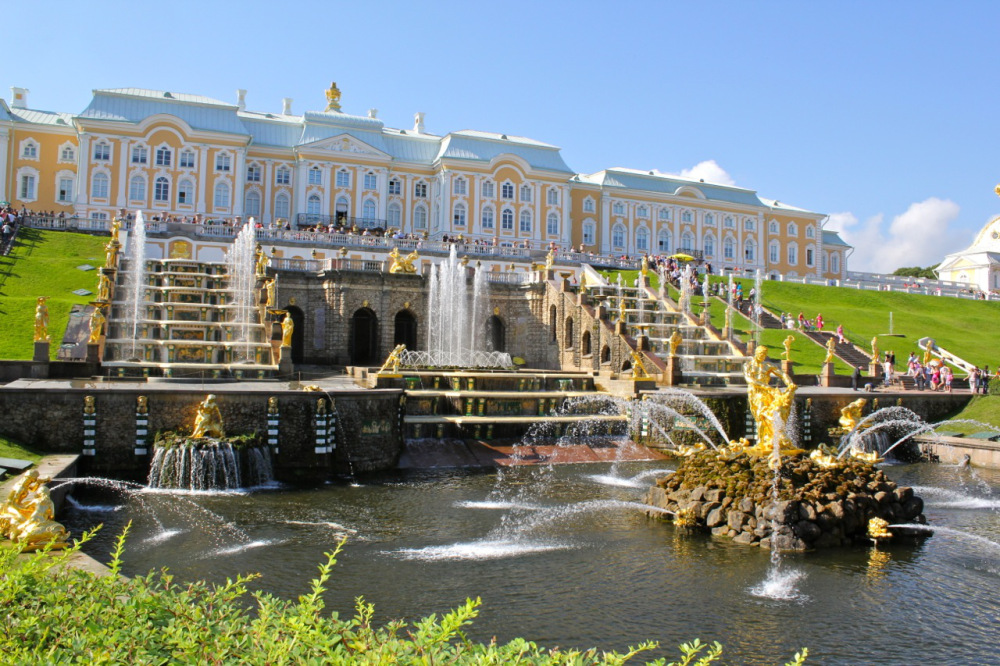 Peterhof, Peter the Great's Summer Residence
Peter's summer residence is a lavish display of gold fountains, carefully manicured hedges, lush lawns and extravagant fountain displays… and that's just the gardens! The palace is one of St Petersburg's top attractions, best visited alongside the likes of the Hermitage Museum (Peter's winter residence) and Catherine's Palace. Each of these three palaces has its' own unique history to be discovered, but with so much to see and so many visitors to share the grounds with, here is your complete guide to make the most of your visit to Peterhof or Petradvorets as it is also known.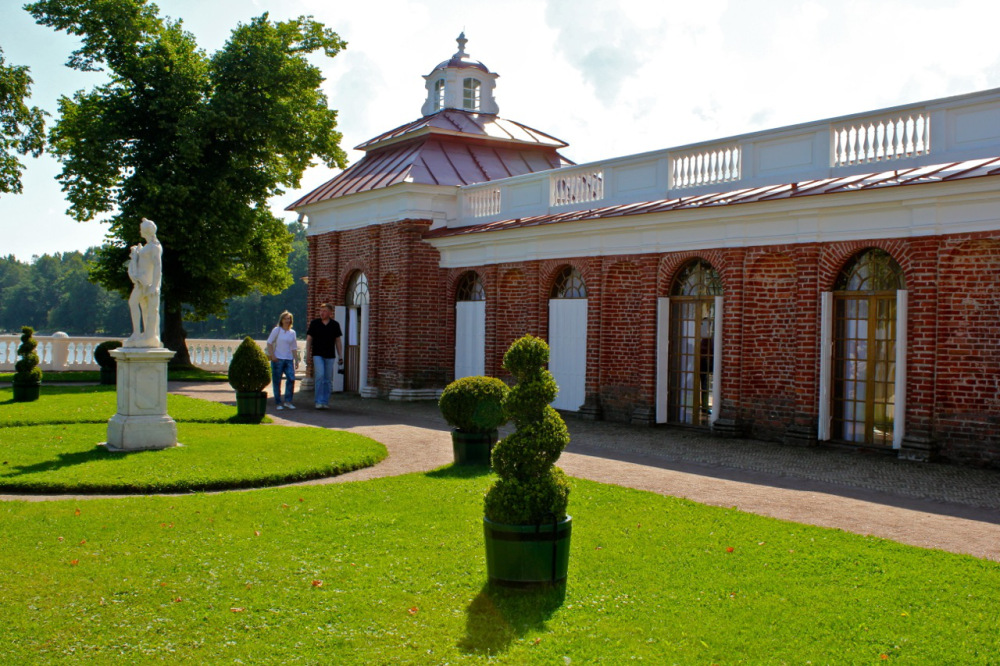 The Gardens
The lower gardens are one of the main features of a visit to Peterhof, with thanks to Peter the Great's playful additions of "trick" fountains amidst an otherwise structured and well-manicured garden. The gardens were designed to reflect 17th century French formal gardens and thus consists of formal clippings, trimmed hedges and marble statuary. Be sure to locate chess mountain to the East and the prominently positioned fountains of Adam and Eve.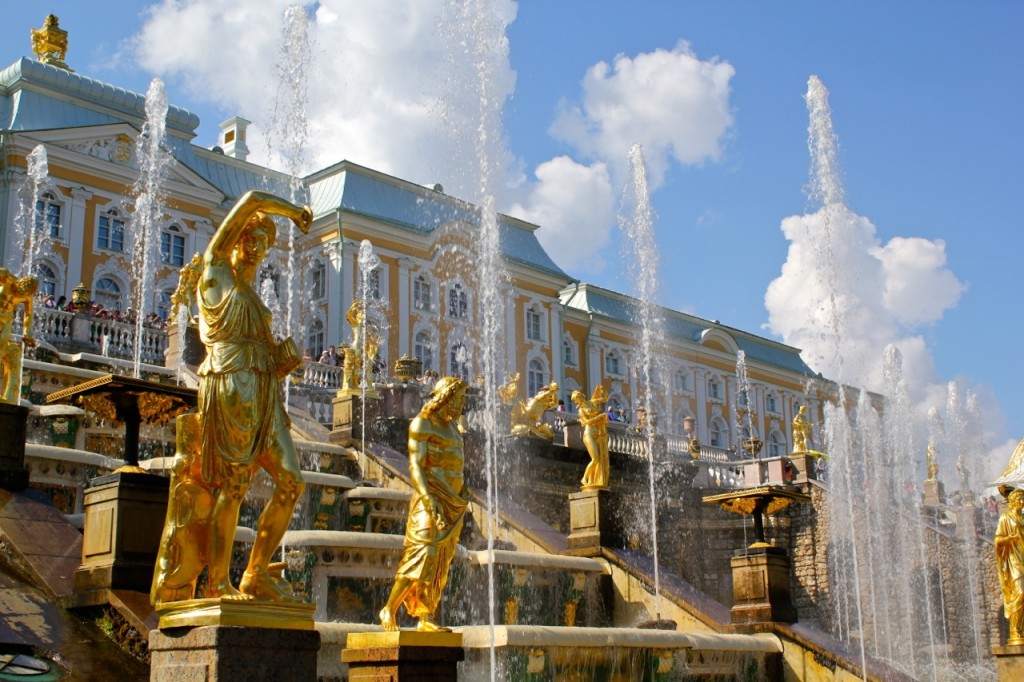 Visiting Peterhof
A visit to Peterhof is a must when visiting St Petersburg, but the confusing hours of operation can be deterring at best. Here's a complete break down of the hours of operation per season:
Grand Palace: Open Tuesday – Sunday 10:30 am to 5 pm. Closed the last Tuesday of each month
Monplaisir Palace: Open Thursday – Tuesday, June to September, from 10:30 am to 5 pm.
Catherine Wing of Monplaisir: Open Friday – Wednesday, May to September from 10:30 am to 5 pm. Open weekends only October to April from 10:30 am to 5 pm
Marly Palace: Tuesday – Sunday, May to September, from 10:30 am to 5 pm. Open weekends only October to April from 10:30 am to 5 pm
Hermitage Palace: Tuesday – Sunday, May to September, from 10:30 am to 6 pm​
Cottage Palace: Tuesday – Sunday 10:30 am to 6 pm.
Peterhof Fountains – Fountains are typically in operation from April to October during the hours of 11 am to 5 pm. If the weather is unseasonably cold, the fountains may not be in operation due to frozen pipes.
Admission fees are similarly confusing but the easiest way to break it down is below:
Upper Park – free
Alexandria Park – free
Lower Park – approx. $8 USD
Palace – approx. $15 USD
There are separate admission fees for Monplaisir, the Catherine Wing, Hermitage Palace and Cottage Palace.
Getting to Peterhof is either simple and expensive or cheap and complex. The hydrofoil runs to Peterhof from St Petersburg and though this is the least confusing option, it is the more expensive. Alternatively you can choose to bus, minibus, train or metro.
Top tips for Visiting Peterhof
Book a tour to avoid lines and for ease of transport to and from Peterhof
Visit on the weekend to see all of the buildings
Pack a sweater and good walking shoes as much of the complex is outdoors and will involve extensive walking to see all of the grounds