Ever since I walked the Overland Track in Tasmania and the "W" track in Patagonia in the same year, I've been thinking a lot more about hikes I need to try out in my lifetime. With a few more booked for the coming year, I thought I'd put together a complete bucket list of the best Europe Hiking Trails so that I'm inspired to tick some off on my spring time Europe adventures in the New Year. So… here they are!
Plitvice Lakes National Park, Croatia
Located in Croatia only a short distance away from the border with Bosnia and Herzegovina, Plitvice Lakes National Park offers many great hikes for visitors looking to explore the area. Although only a day is required, the park is incredibly popular with up to 10,000 on a busy day. There are accommodation offerings, making it a great place to stopover for a day or two on your travels.
Length: varies
Trolltunga, Norway
Although merely a day hike, many visitors to Trolltunga don't initially realise the length of the hike when coming to see the iconic rock that creeps out over the lake and mountain range below. Be sure to come prepared with suitable walking shoes and plenty of water as this is still quite a strenuous hike, if only 13.6 miles in length.
Length: 13.6 miles
Amalfi Coastal Trail, Italy
Though not a long hiking route, the Amalfi Coast offers some great scenery along the coast of Italy between towns such as Agerola and Positano and even venturing over to Capri by ferry for even more hiking trails. There's plenty to explore, see and do in the Amalfi Coast, so be sure to spend at least a week here getting to know the area and walking a reasonable distance each day.
Length: up to 6 miles per day
West Highland Way, Scotland
If you want to see Scotland the right way, you've gotta do it by land and as this is Scotland's most popular hike that covers quite a lot of ground, this is the way to do it. The trail begins just outside of Glasgow, making this a great point to start your journey before the hike begins. Walk highlights include Loch Lomond, Rannoch Moor, the Devil's Stairway and ending in Fort William – the gateway to the Jacobite Steam Train (the real life Hogwarts Express for all ye Harry fans!)
Length: 96 miles
Jungfrau, Switzerland
There are a number of hiking trails on offer in the Swiss Alps and Jungfrau offers four differing trails depending on your fitness level. Should you be willing (and of course able), there's even a marathon trail!
Length: Varies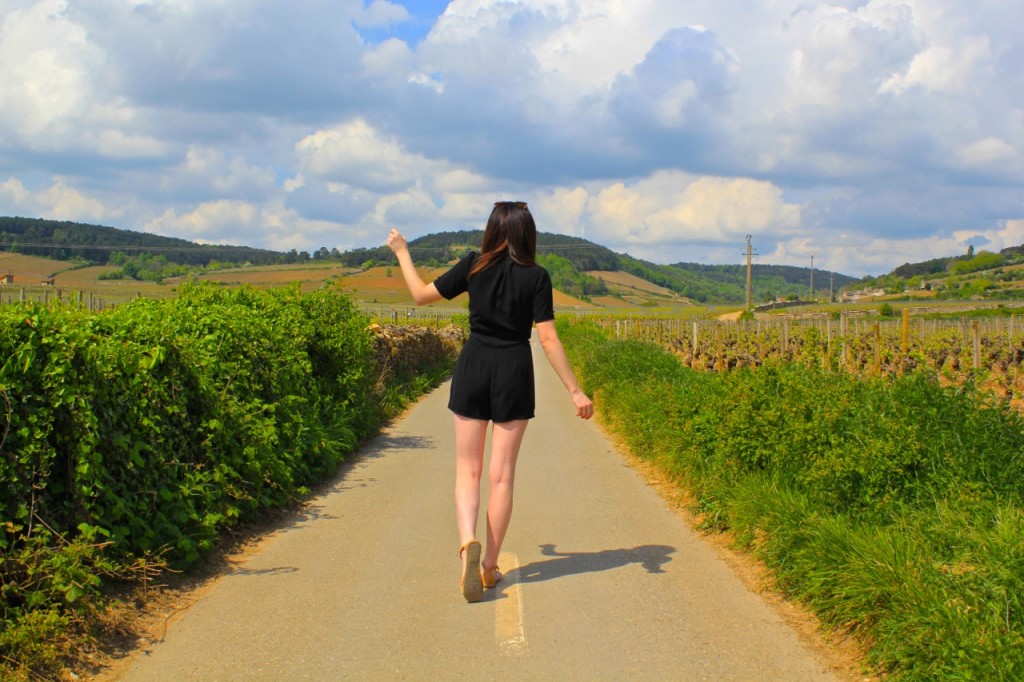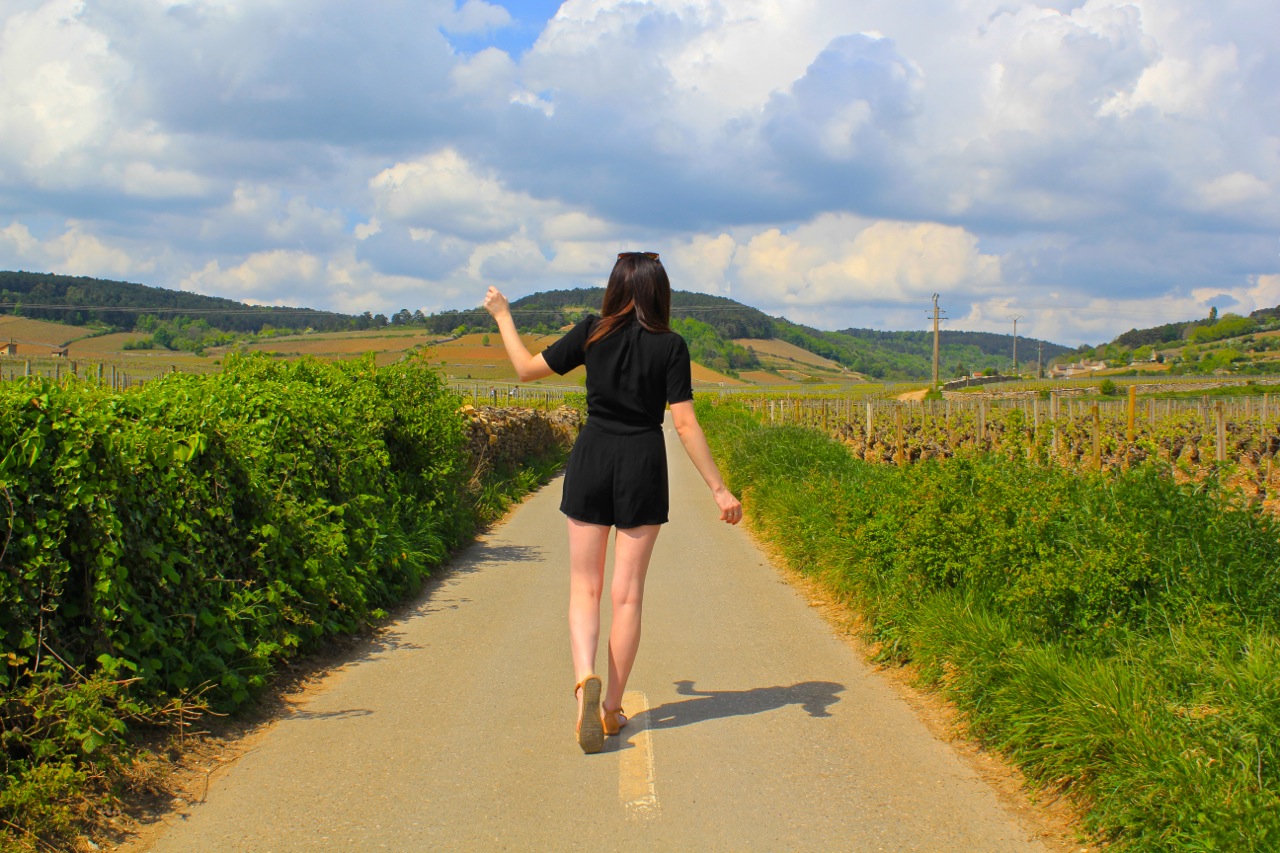 Alsace Wine Route, France
What better way to combine your love of 1) hiking and 2) wine, than to walk from point to point with a celebratory glass to keep the enthusiasm high. The villages along the route are incredibly ethereal, with vivid colours and unique eastern France architecture. Should you walk the trail in October, there are a range of festivals in the region through this time. Spring is also pleasant (around April) with cooler climates but still plenty of sunshine.
Length: 106 miles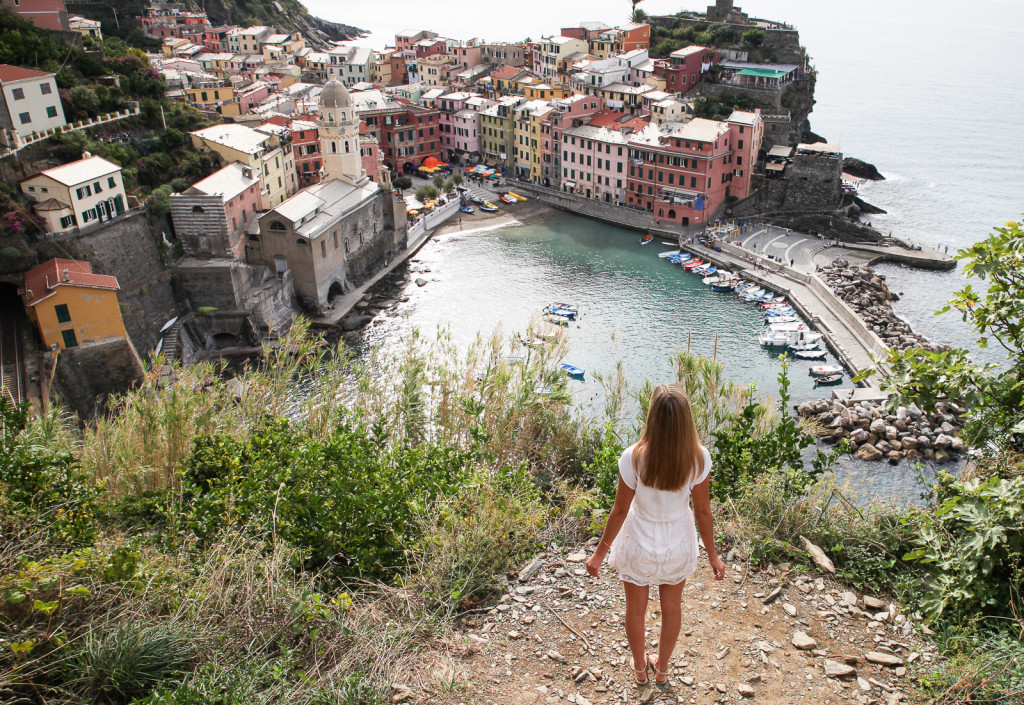 Cinque Terre Coastal Route, Italy
You've no doubt heard about Cinque Terre as it is hands down one of the most talked about locations in Europe right now! What many do not know is that the name is in reference to an area, a collection of small towns and villages on the coast of Italy. Visiting the area is also a great chance to walk the coastal route between the towns which would have to offer some of the best coastal scenery in all of Europe! This is also an incredibly short walk between 5 villages and can be done in a day, but better to be done over 2-3 to enjoy the towns visited. (photograph: Faye Bullock)
Length: 6 miles
Black Forrest, Germany
The black forrest is for sure one of he most scenic and mesmerising areas of Germany. Thankfully, it also offers plenty of hiking trails and has long attracted visitors for this purpose alone! Hikes can reach up to 124 miles, but there are so many to choose from at various lengths and capabilities, so there's certainly something for everyone. And the scenery? Just stunning.
Length: varies
Tour du Mont Blanc, France
As the highest mountain in Europe, Mont Blanc is understandably one of the most popular hikes in all of the continent. Hikers don't need to summit in order to enjoy the hike, as there are many routes on offer for a variety of fitness levels. Due to the length of the trail there are substantial accommodation offerings along the way, including high end resorts right through to backpacker hostels. (Image: Rei.com)
Length: 105 miles
Laugavegurinn, Iceland
Known as Laugavegurinn in Icelandic and "The Hot Spring Route" in English, this is one of Iceland's most popular walking trails. Although hot springs feature, this route offers so much more – including active volcanoes, glaciers and a splash of contrasting colours between the rolling green valleys and bright skies. There are six huts throughout the journey making this a comfortable hike with good facilities. (image: Henry Wismayer via WSJ.com)
Length: 34 miles