For those who didn't follow along the adventures on instagram, I'm beyond excited to finally introduce to you the first members of The WOW Team! Since starting my blog almost three years ago now, I have been so incredibly grateful for all the travel opportunities that have resulted due to being a full time travel blogger, but there are now so many opportunities flying at me from all corners of the globe that I realised I couldn't do it on my own anymore and I had the opportunity to share this incredible lifestyle with others so that they could go on never ending adventures too! So to celebrate, I flew the girls into Portugal for a week to meet up, hang out, and over indulge! This was their official welcoming to the team (and don't worry, we're still growing so there are more job opportunities coming – keep your eyes peeled on the jobs page!)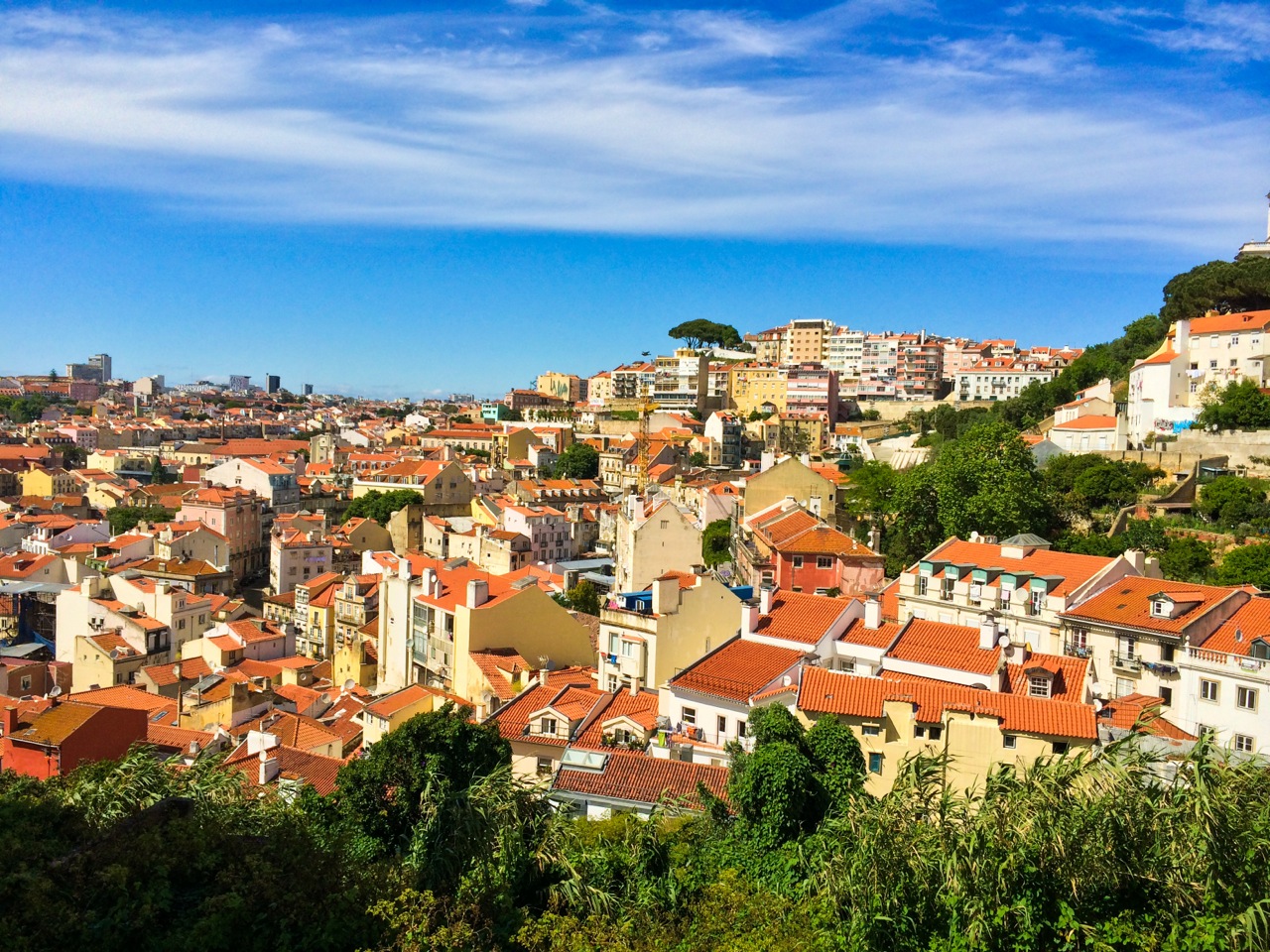 The Setting: A Weekend in Lisbon
Lisbon has quickly become one of Europe's most popular cities to visit, particular amongst those on offer in the South. It is quirky and colourful, full of life, and there is so much to see beyond the "hot spots" by way of neighbourhood explorations that you better pack your walking shoes and hit the ground running – pronto! For our girls trip in Lisbon we had only a few days to explore the main sights, walk through the winding streets of Alfama neighbourhood, and squeeze in a trip to Pastel de Belem as well as a half day trip to nearby Sintra and Cascais — that's a lot for one weekend but totally doable!
Checking In: The Four Seasons Lisbon
Because for a girls trip only the best will do, I checked in the team to the wonderful Four Seasons Ritz Lisbon. We all had rooms on the 7th floor, which meant we had fantastic views over the city from both our rooms and the rooftop gym + running track another few floors above us. If you check yourself into this hotel, be sure to opt for the buffet breakfast – an extravagant affair with so many choices that you'll be rolling out of the buffet completely full for the entire day (the pastry selection is particularly good!)
If you Can't Afford to Stay…
Now I know a room at the Four Seasons is not within the budget for many, especially if you're on a whirlwind trip around Europe, so if you can't afford to stay at the hotel, you might opt for the Sunday brunch extravaganza instead to still experience the gloriousness of the hotel, which I'm near certain has the best service levels for accommodation in Lisbon (make an absurd request like a "green juice" and trust me, it will be met!) The Four Seasons Ritz Lisbon host brunch on Sundays and it is extremely popular with the locals, so be sure to book in advance and come on an empty stomach – its all you can eat buffet style!
Another great option if you're in town for a girls trip is to visit the Four Seasons Spa for some downtime in the indoor pool and of course, a massage to combat the jetlag and switch to your new timezone! This was one of the highlights of the trip for the girls (see more in this video) and a great treat for a Sunday afternoon.
Eats: One Restaurant you Must Try, One Food you Must Eat
There are only two things I remember about the food in Portugal: Mini Bar Restaurant and pastel de natas (Portuguese tarts) from Pastel de Belem. There really is nowhere else you should go for dinner and nowhere else you should stuff yourself full of warm, crispy dessert tarts that are totally worth unbuttoning the pants for afterwards (the only regret will be if you don't try them!!!)
Day Trips: Sintra & Cascais
On our last day we set off early in the morning for a half day tour of Sintra and Cascais – two charming little towns each with a different charm to the next. Although the weather wasn't on our side that day, it made for a great outing away from the city and I'd certainly say you can't come to Lisbon without squeezing in a day trip to the two small towns!
The full blog posts on each of our adventures will be coming all this week, plus our visit to the Algarve!
With a huge thanks to the Four Seasons Lisbon for making this the best girls trip possible!