Popular the world over, and affectionately known as an iconic staple sweet of Portugal, here is the best Pastel de Nata recipe (also known as Portuguese Tarts). Pastel de nata is an egg tart pastry. One part crispy, one part gooey and ten parts delicious, this recipe (in our humble, well-taste-tested opinion) rivals the original and best Pastéis de Belém from Lisbon, Portugal, which has been making them since 1837. Today the kitchen in Belém is rumoured to make around 14,000 every day.
While the Pastéis de Belém recipe is patented and kept strictly under wraps (the story goes that pastry chefs were once only promoted from within the company and must have been working for the factory for at least 25 years before being trusted with the recipe).
Don't worry, we're completely happy to share the WoW recipe!
These tarts are best served straight out of the oven. Note that the puff pastry will go a little soggy after one day – but if that happens, it really just means you haven't eaten them fast enough.
Recipe updated October 2021.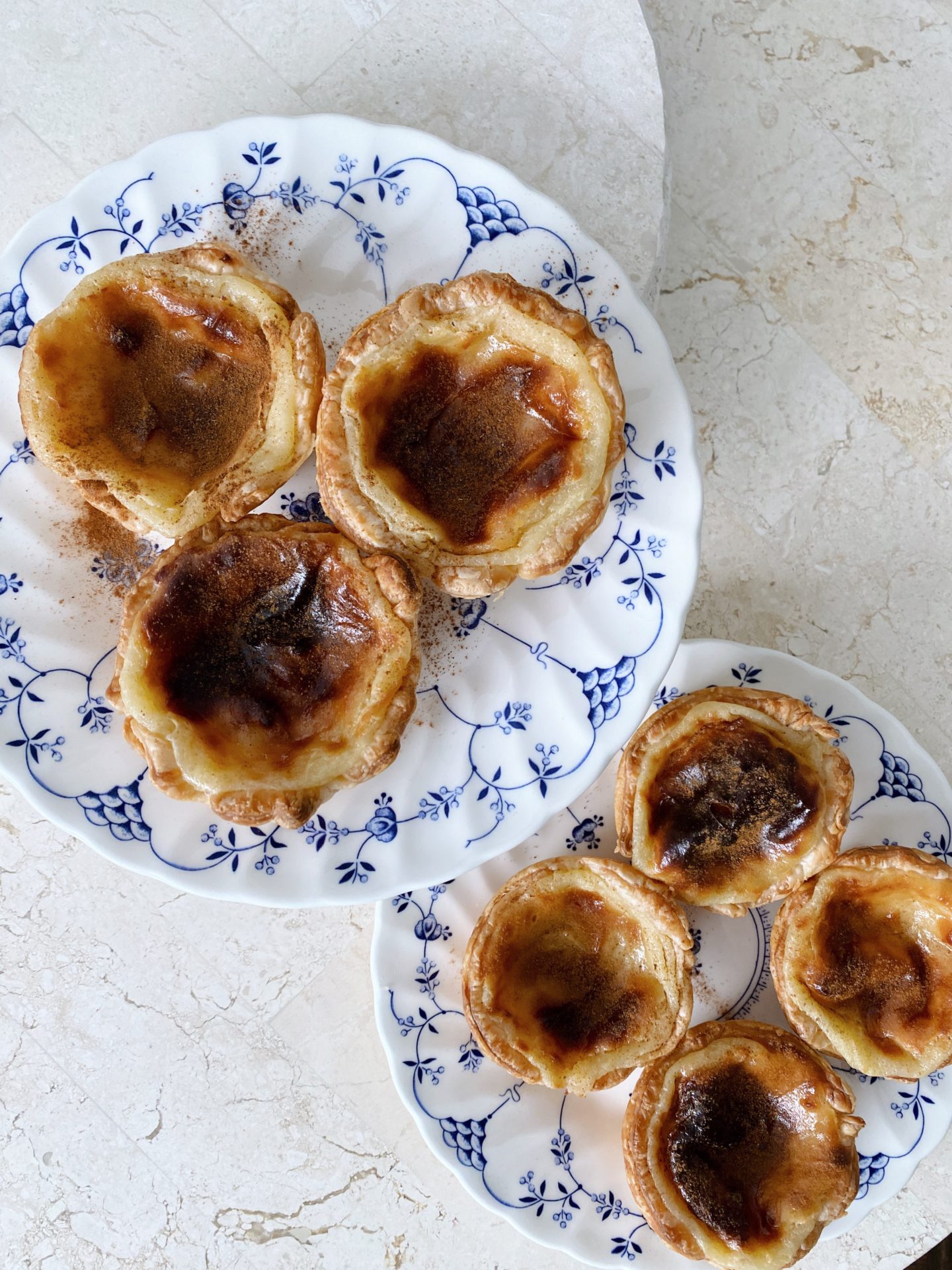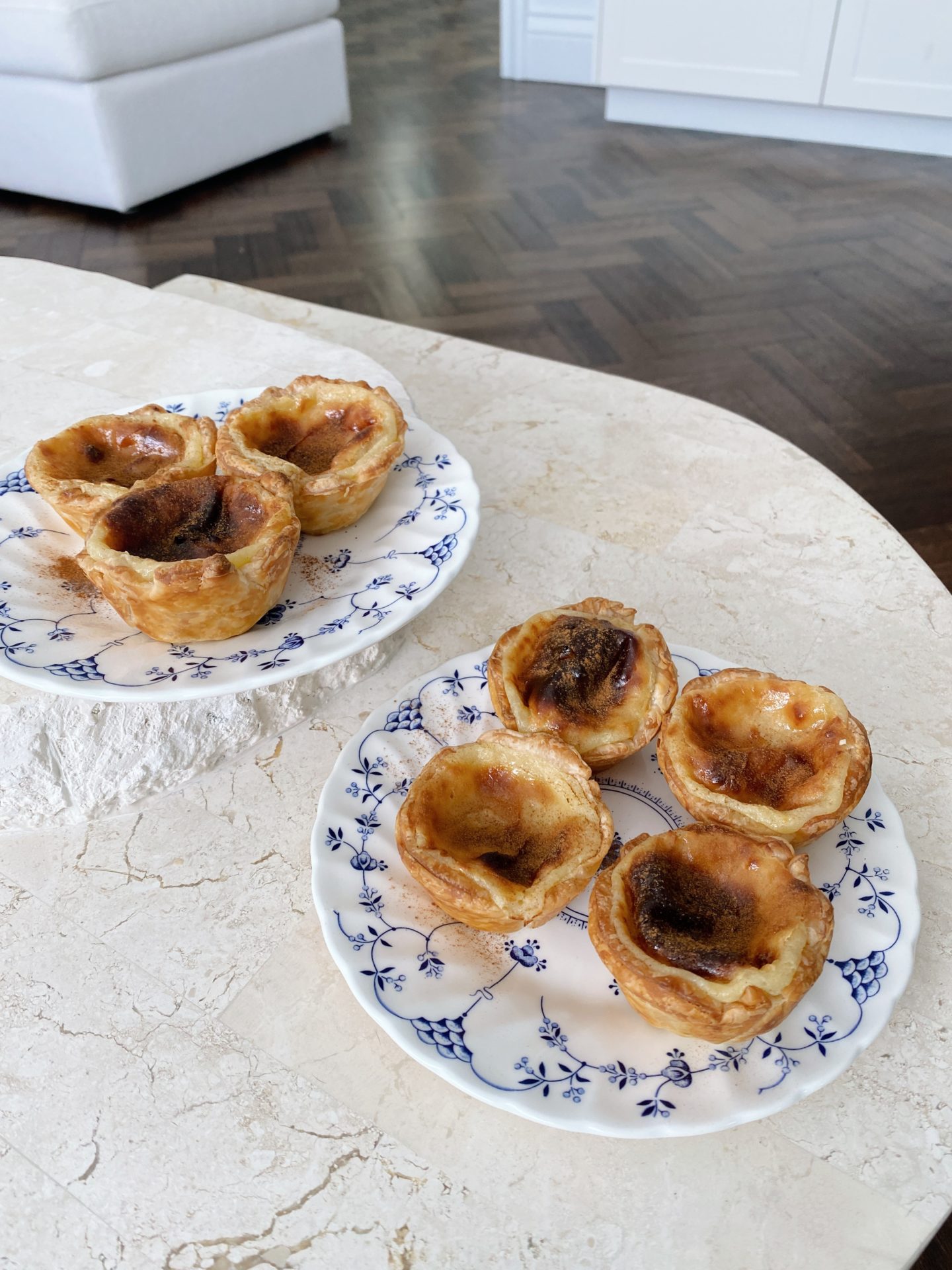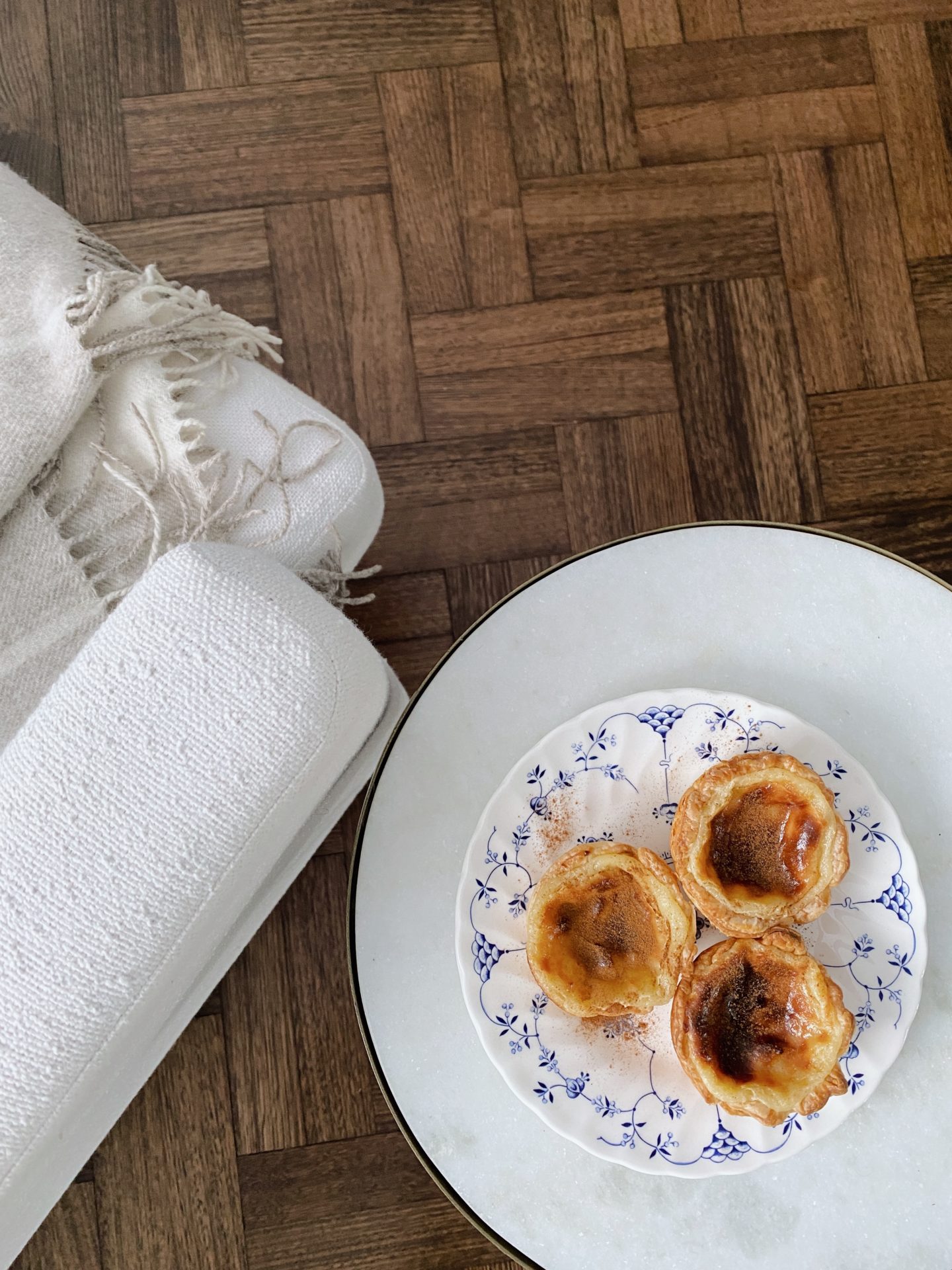 Pastel de Nata (portuguese tarts)
Author:
Prep time: 25 mins
Cook time: 20 mins
Total time: 45 mins
Ingredients
1 whole egg + 2 egg yolks
115 grams caster sugar
2 tablespoons cornflour
200ml cream
200ml milk
2 teaspoons vanilla extract
1 sheet of puff pastry
Instructions
Whisk together the egg and egg yolks, sugar and cornflour in a saucepan until combined. Gradually whisk in the cream and milk until smooth.
Place the pan over a medium heat and cook, stirring constantly until the mixture thickens and comes to the boil.
Remove the saucepan from the heat and stir in the vanilla extract. Transfer the now-custard into a bowl to allow cooling. Cover the surface of the custard with cling film in order to prevent a skin forming.
Preheat the oven to 200C, and lightly grease a 12-hole 80ml muffin tray.
Cut the puff pastry sheet in half and put one half on top of the other, then set aside for 5 minutes.
Roll up the pastry tightly from the short end, and cut the pastry log into twelve 1cm rounds. Lay each pastry round on a lightly floured surface and use a rolling pin to roll out the pastry until each disc is very thin and 10cm in diameter.
Form the pastry rounds into the muffin tin, and then spoon the custard into pastry cases.
Bake for 20 minutes, or until the pastry and custard are golden. The authentic look is to see the top of the custard blackened in places!
Leave the tarts in the tin for 5 minutes and then transfer to a wire rack to cool completely.
Dust with cinnamon and icing sugar for serving.