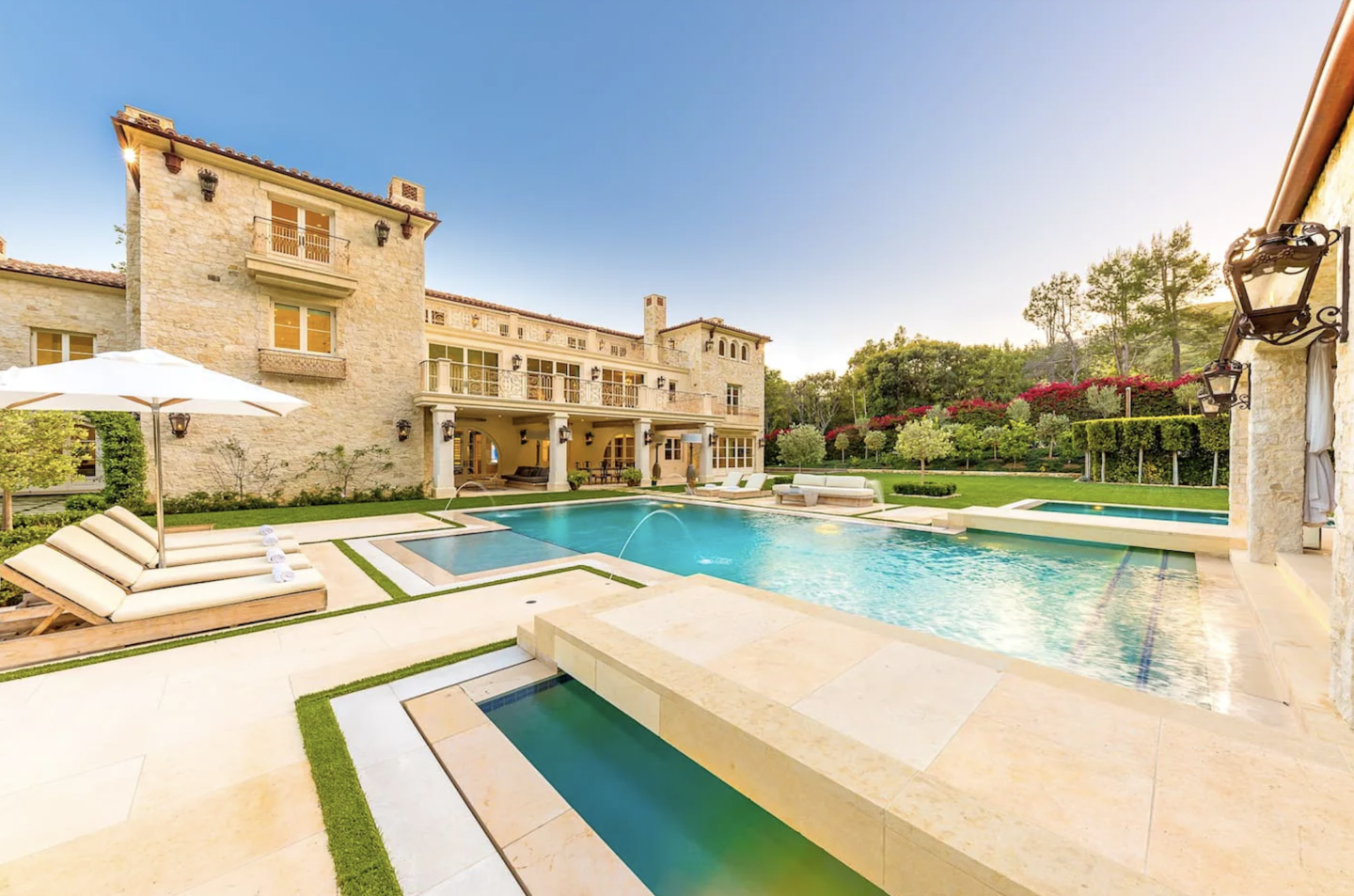 The best Holiday Homes in California
1. Petra Malibu
📍Malibu
If money is no object and your budget is of no concern, look no further than this impeccable estate in Malibu. Set on a grand estate of huge proportions, the gated stone entrance will immediately set the tone for this opulent home. With an impressive 8 bedrooms and 8 bathrooms, this luxurious home will comfortably accommodate up to 16 guests.
From $9,289 per night
📍Paso Robles
Looking for an escape that is a little out of the ordinary? Situated on a hilltop vista overlooking wine country in California's Paso Robles, this weekend getaway is the kind of escape you'll want to stay a while. And although being just a few minutes walk away from the town, the hillside hacienda feels a world away. At the property you can enjoy an oversized deck, games room, wet bar, hot tub, sauna, firepit and ample seating for the whole gang.
From $1,101 per night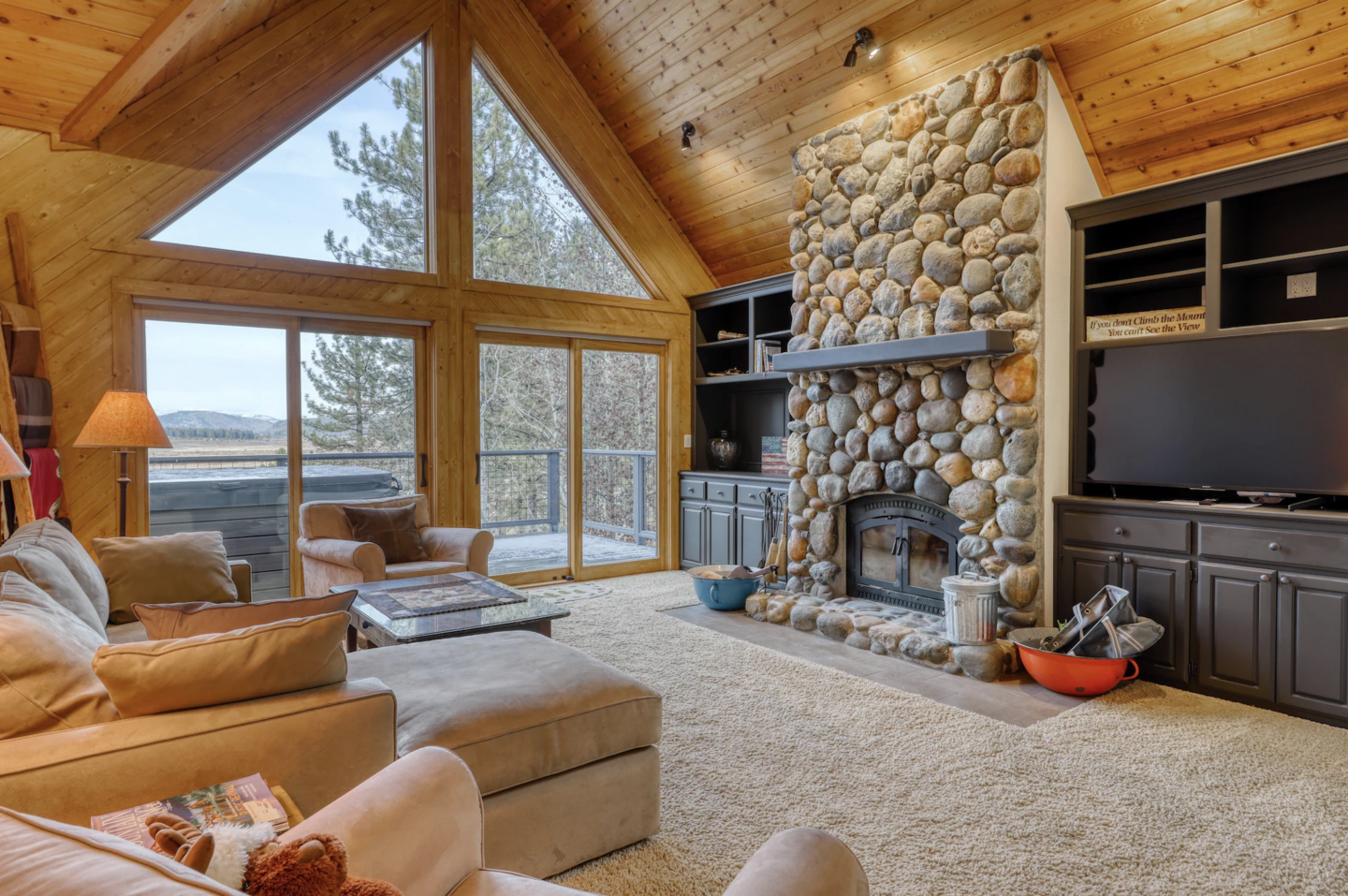 3. Mountain Willow Lodge
📍Northstar
If your kind of getaway sounds more like mountains the mojitos, then look no further than Mountain Willow Lodge in Northstar. This 3 bedroom home is a great choice for a small group getaway, family escape, or an oversized romantic weekend away for couples. The house is a contemporary take on a classic A-frame, with all the snowy essentials such as a hot tub, fireplace and oversized heated pool.
From $1,457
4. All-suite Retreat in Montecito
📍Montecito
Nowhere in California is as cool, calm and collected as Montecito. This town just oozes casual coolness! And if you fancy a getaway from Los Angeles for the weekend or maybe a little longer, check yourself in to this suite retreat. Located just a short walk to the beach, the retreat is also within walking distance to the famed Four Seasons Biltmore – so be sure to drop in for one of their classic cocktails in the opulent guest lounge!
From $2,210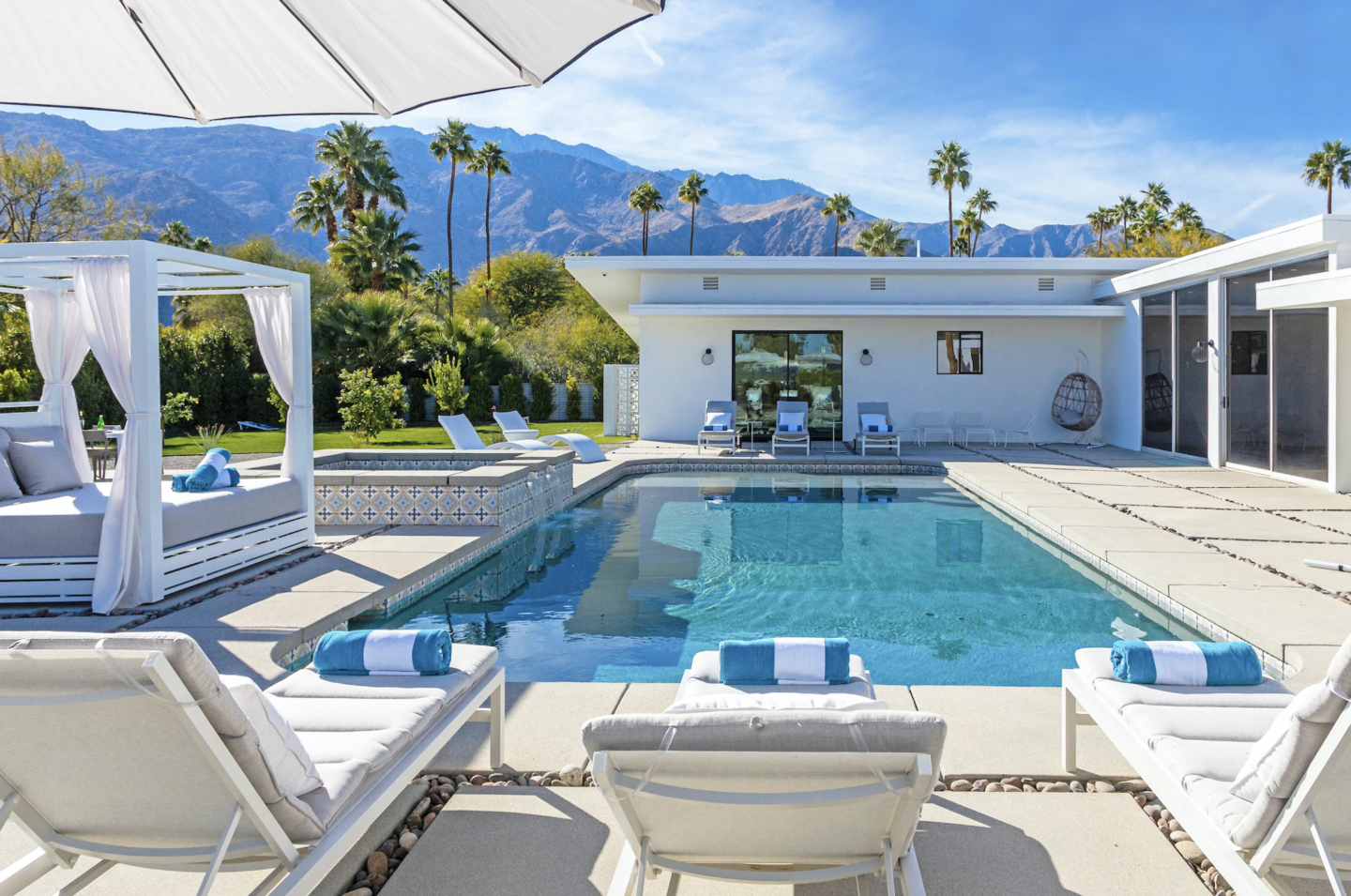 5. Palm Springs Majestic Estate
Situated within a gated estate, this Palm Springs property is sure to impress you and all your friends. And with 6 bedrooms in total, you'll want to bring along your best. The property features a highly private pool, with manicured gardens and those iconic palm trees Palm Springs is known for framing the skyline that drifts effortlessly off into the distance. For privacy and seclusion, this is a great opportunity to slip under the radar within the confines of a gated community.
From $1127 per night
6. A Mediterranean-style Estate in Indio
📍Coachella Valley
For those times you want to getaway to Europe, you'll be glad to know there's a Mediterranean-style estate at your fingertips! Located in Indio, the heart of Coachella Valley, this beautiful estate is a highly sought-after 6-bedroom oasis. The home offers a large pool, manicured gardens, ample seating outdoors to entertain your guests and earthy decor.
From $2,227 per night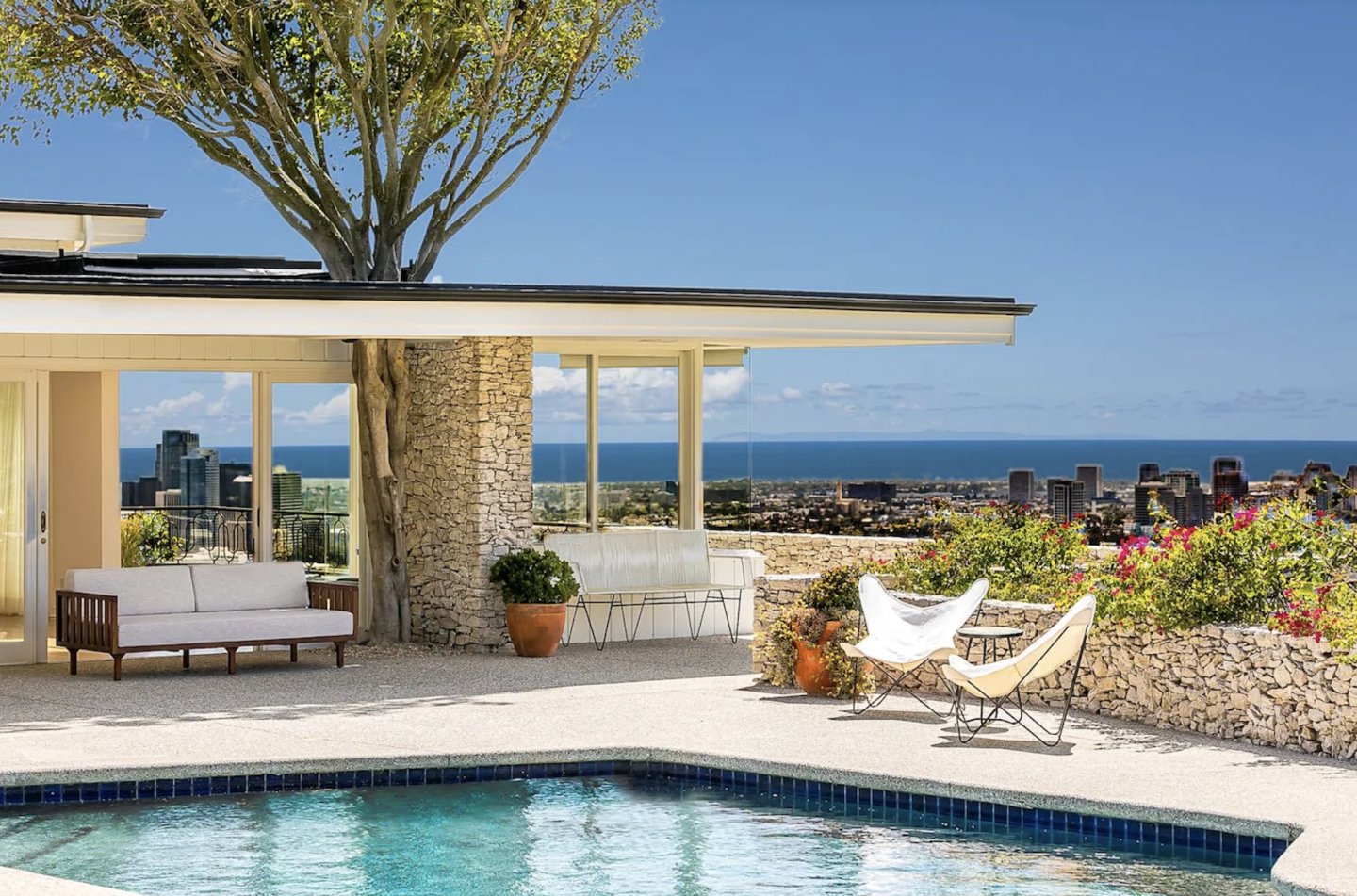 7. Elvis Presley's Beverly Hills Estate
📍Beverly Hills
If you prefer your escapes in the city, then look no further than this Beverly Hills Estate that was once the former home of Elvis Presley himself. Overlooking the hills of Los Angeles, the home was once occupied by the Presley's in the 1960's, which explains the clean lines and epic views out of the floor-to-ceiling windows. As far as city escapes go, this is certainly one to impress! Not only is this one of the most scenic holiday homes in California, but it is also understandably one of the most famous!
From $3,393 per night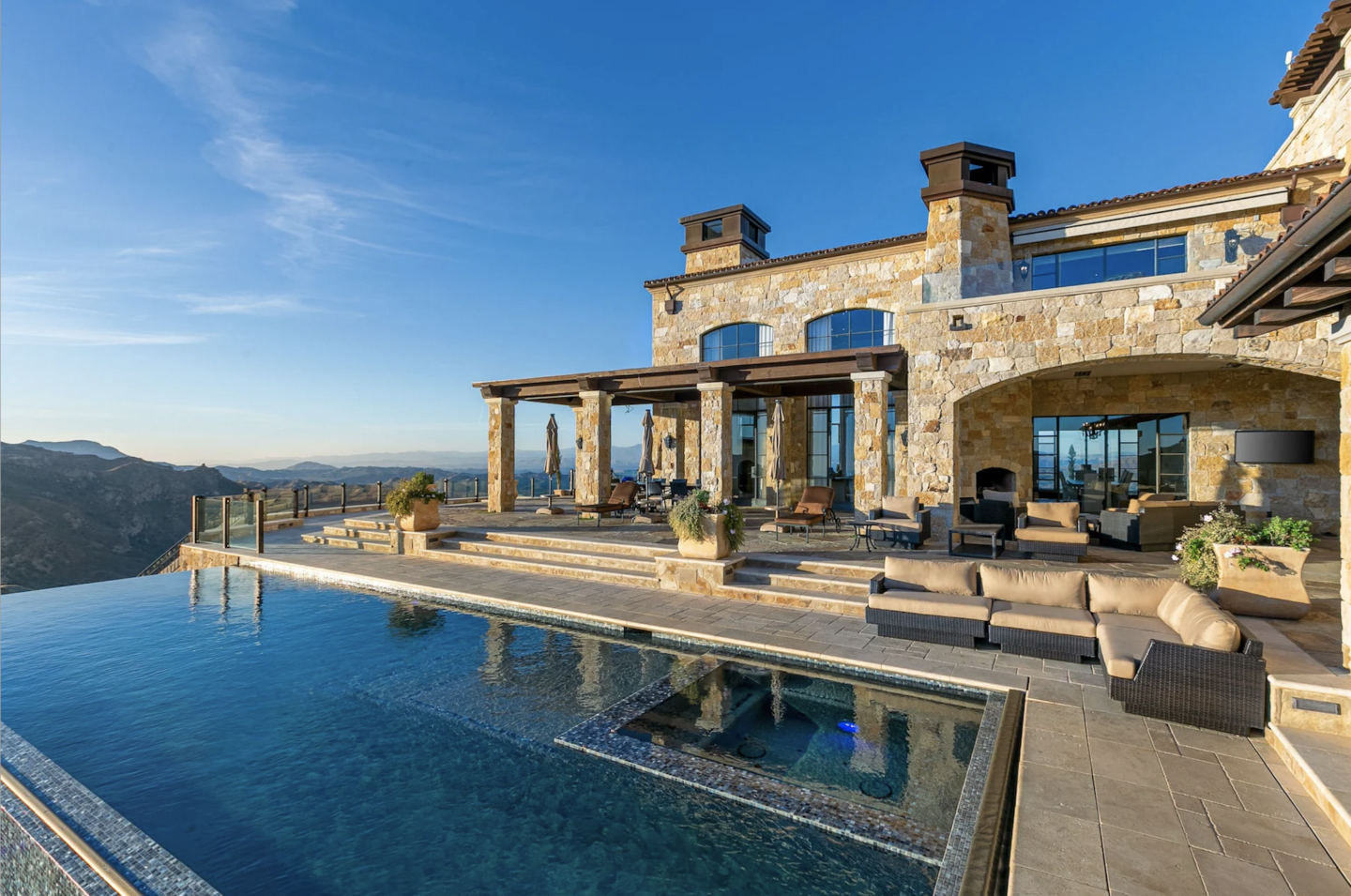 📍Malibu
When you feel like escaping Los Angeles for the weekend, book yourself a stay at the highly sought after Malibu Rocky Oaks Estate. This wine estate has been the setting for a number of films and television shows, and with epic views over the mountains, it isn't hard to see why. Sunset is certainly the most magical time to visit the estate, making this the backdrop of a number of boutique weddings (with equally impressive guest lists!)
From $4,370 per night
9. Juniper Ridge
📍Mammoth Lakes
For a different kind of escape, you might consider making your way over to Mammoth Lakes, CA. Located within California's Sierra Nevada mountains, this area is known for the Mammoth Mountain and June Mountain ski areas and nearby trails. In winter, this is one of the most sought after locations to go skiing in California. And in summer, the trails become the home of endless mountain biking trails. So whichever season you visit Mammoth, Juniper Ridge is sure to be the epic backdrop to your weekend away. And if you have more time, this is the kind of property you never want to leave.
From $1,057 per night
📍Carmel-by-the-sea
With envious ocean views and endless sun streaming through the windows, this Carmel-by-the-sea home is the perfect choice for a grounding escape. Located along Pacific Coast Highway One, Carmel-by-the-sea has become one of the must-visit towns along the famous highway, thanks to its laid back atmosphere and welcoming locals. And this home is no exception! It is the perfect humble escape to relax and unwind.
From $1,052
11. A rural escape in Paso Robles
📍Paso Robles
For more of a rural vibe, you can't beat this ranch-style home in Paso Robles. Located in the heart of California's wine country, the property also consists of two cottages and an old west style bunkhouse. So if you're looking for plenty of space, this home will accommodate up to 19 guests! As one of the largest holiday homes in California, this is a great choice for small private weddings or group getaways.
From $959 per night
12. Luxe Del Mar Living
📍Palm Springs
If a hot tub, outdoor lounge and relaxed home environment sound more like your version of a Palm Springs escape, then book yourself into this luxurious Del Mar home. Including a chef's kitchen, private hot tub in the backyard and all the contemporary fittings you've grown accustomed to, this is the perfect abode for a short Palm Springs escape. And we'd certainly name it one of the best holiday homes in California, especially in terms of affordability and value for money!
From $1,058 per night
Disclaimer: This post contains affiliate links in partnership with Marriott Homes and Villas. All opinions and recommendations are that of the World of Wanderlust editorial team. We hope you enjoyed our cherry-picked selections!