There is no shortage of unique stays in the United Kingdom – ranging from the weirdly wonderful airstream revival to the truly tranquil experience on offer by staying on a secluded houseboat. So if you're looking for somewhere unique to stay in the United Kingdom for your next escape, we've listed our 12 favourite places. Ranging from cabins to a carefully constructed cedar yurt, these are our favourite escapes in the United Kingdom for something out of the box and into the wilderness. Written in collaboration with Unique Hideaways, your best resource for booking unique stays in the UK.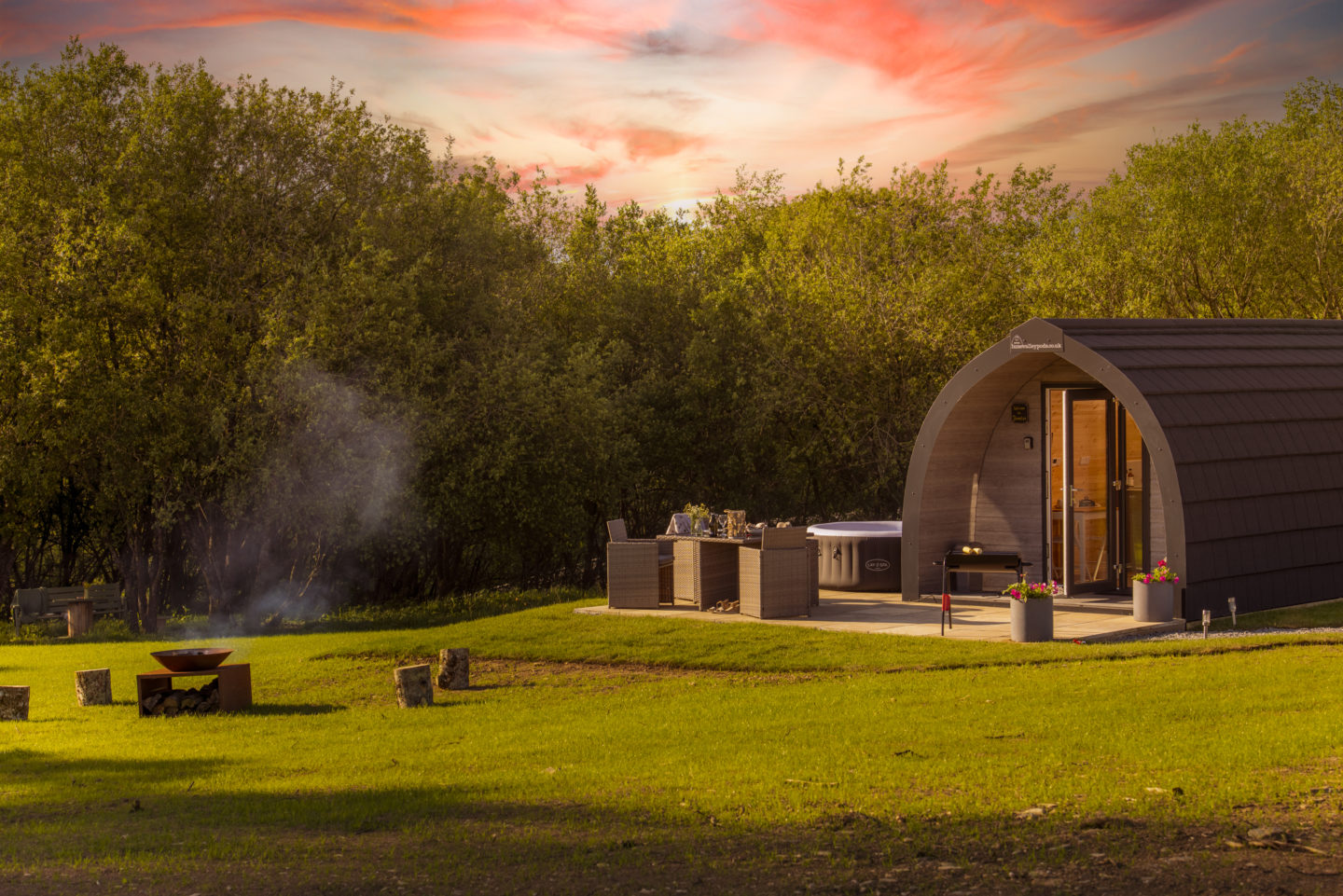 📍North Cornwall
This glamping pod in North Cornwall is a cosy little haven to rest your head, unplug, and stay a while. Complete with a steamy jaccuzi, outdoor firepit area and outdoor dining area, this is the perfect summer escape to catch some rays. The pod sleeps 2 people, making it the perfect choice for couples or for yourself, if you fancy a solo escape. Just be sure to pack a good book, disconnect your phone, and reconnect into nature.
Price: £450 – £850 per week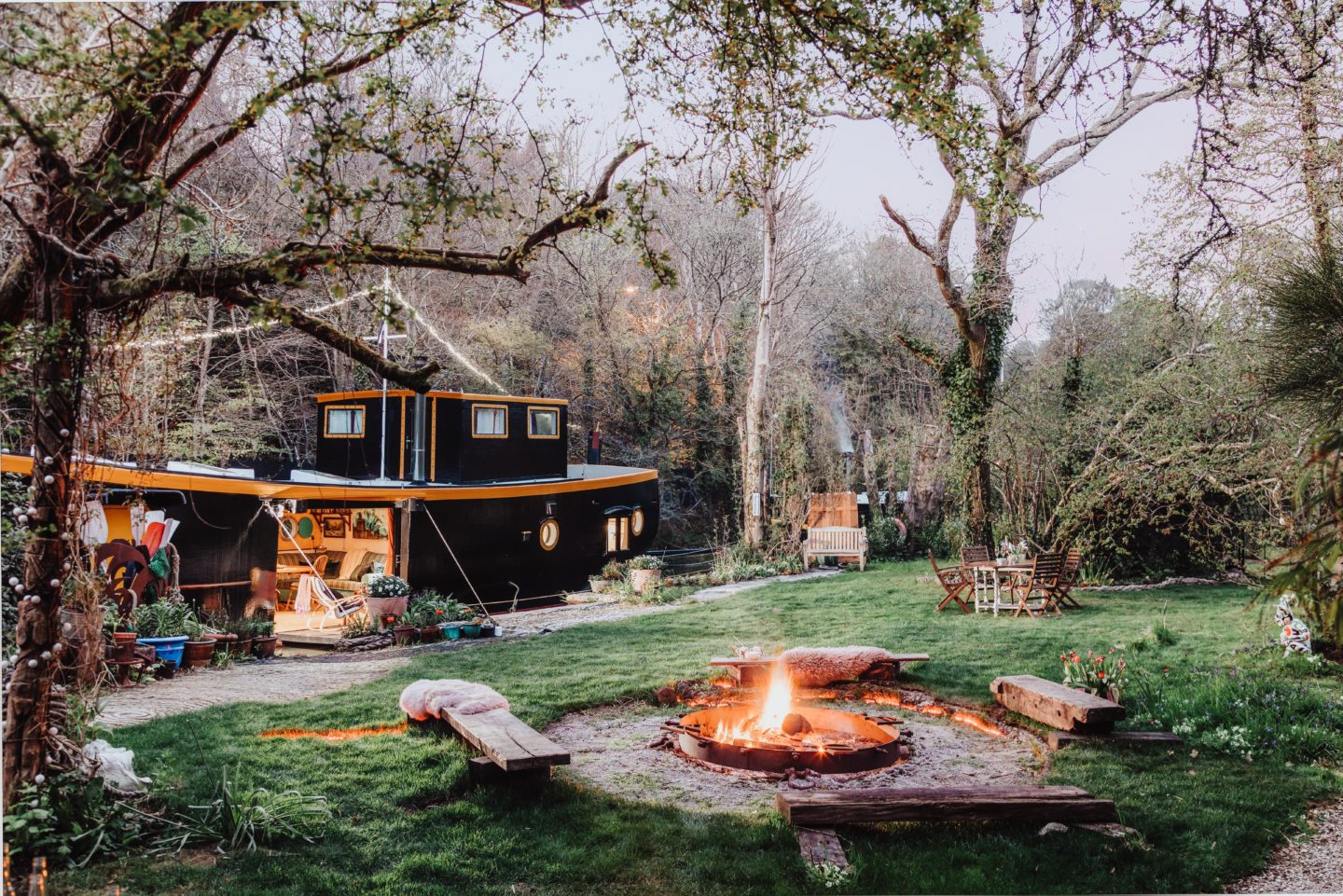 📍Falmouth
This glorious houseboat just outside of Falmouth is the ideal romantic getaway for two, however it does sleep up to four guests if you fancy a couples trip (or gals weekend!) Hidden along the banks of the River Kennall, Mistery 2 peacefully exists in a secluded oasis, surrounded by lush greenery and ample space to entertain.
Price: £900 – £1800 per week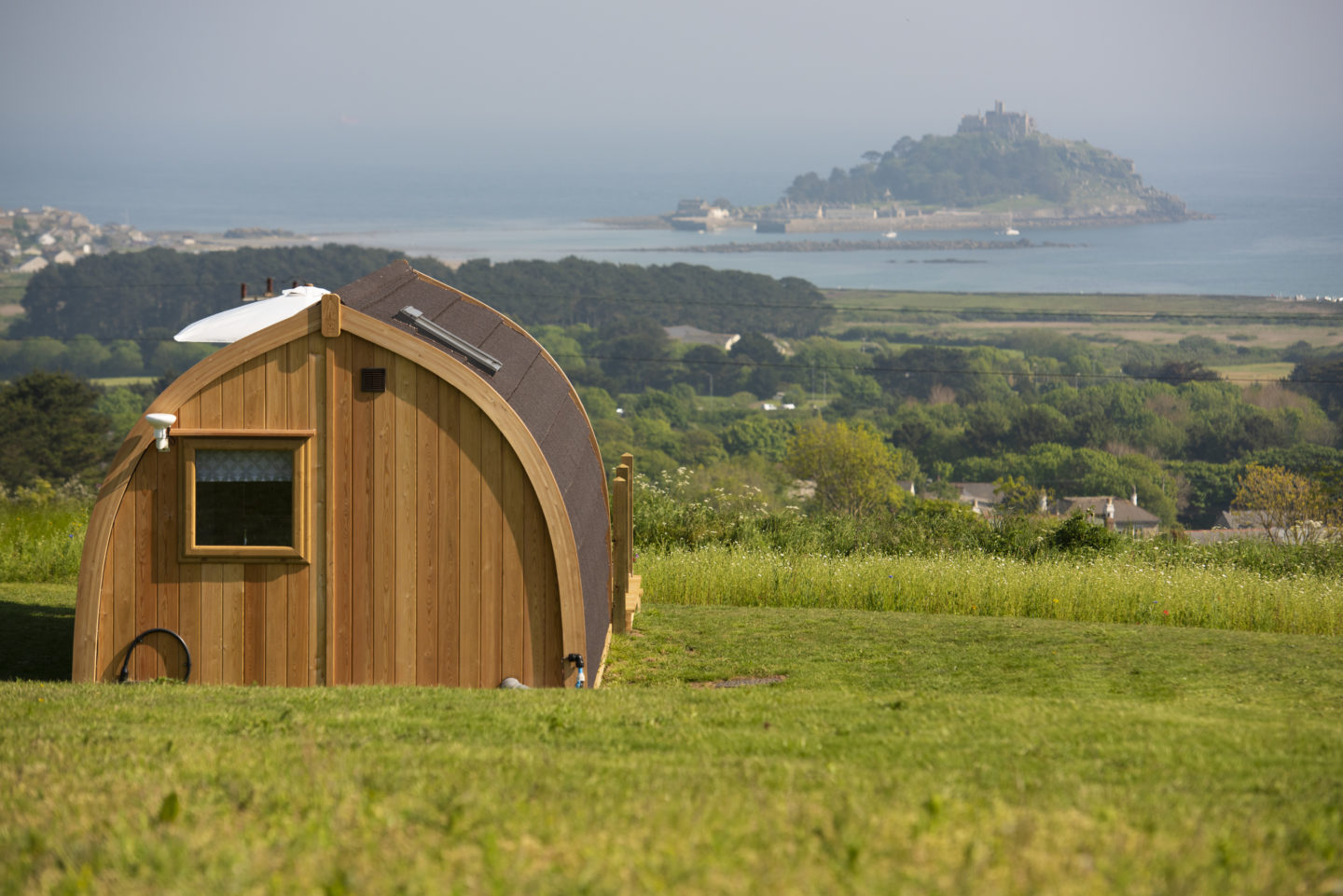 📍Penzance
If you're looking for a dog-friendly escape, then look no further than Mount Lookout, located just 2.4 miles northeast of Penzance. The biggest drawcard here is of course that epic view, with an unobstructed horizon showcasing the best of the coastline. And don't forget you can bring your furry friend along for the ride!
Price: £420 – £894 per week
Owl Cedar Yurt
📍Dartmouth
As far as living in the woods goes, the owl cedar yurt in Dartmouth is the perfect place to do just that. This uniquely designed cabin feels off the grid, but has all the mod-cons you'd expect such as wi-fi and even a swanky hot tub on the deck. Nestled in the tree tops, this is a great escape for travellers looking for something extra special.
Price: £614 – £1534 per week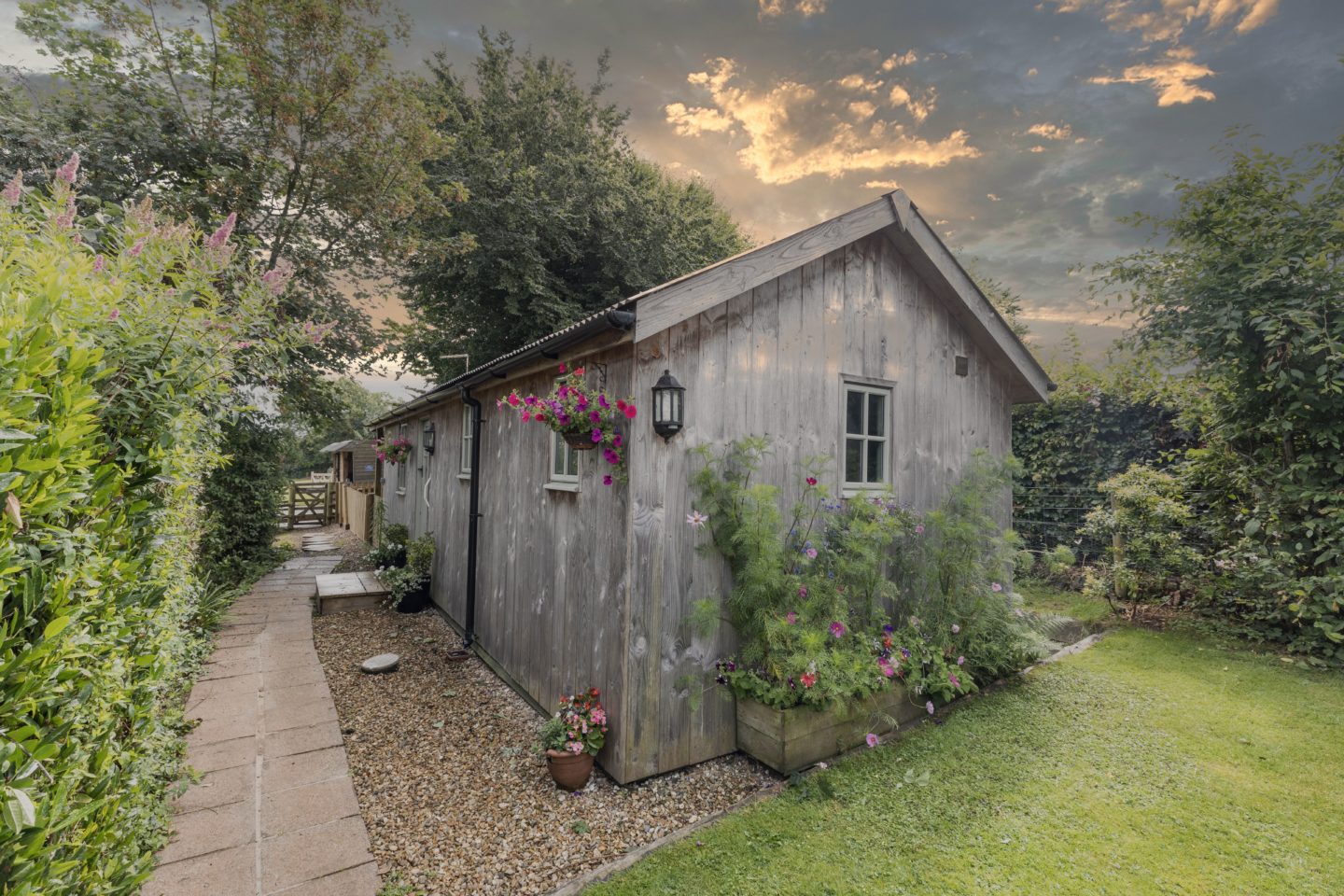 Lanthorns Retreat
📍Honiton
This cosy cabin in Devon is the perfect hideaway for an understated, relaxed and reviving getaway in this corner of the country. With rustic charm and chic interiors, you'll feel at home in no time, surrounded by an ethereal garden that comes to life in the Spring/Summer.
Price: £490 – £690 per week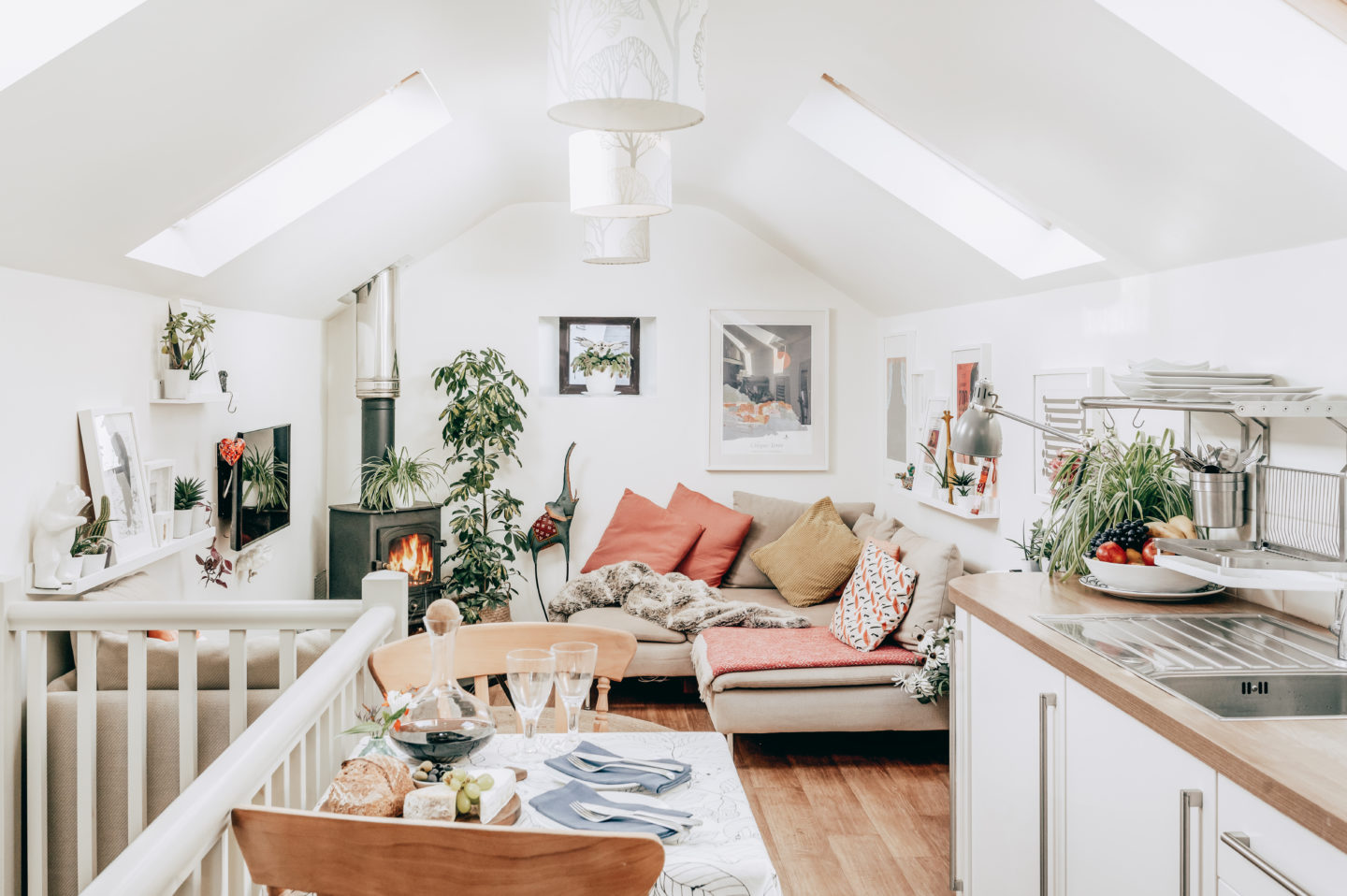 Bower Barn
📍St Agnes
The Cornish countryside is often considered the epitome of a romantic weekend away, and the setting on offer at Bower Barn is no different. This unique hideaway is also dog friendly, meaning you can bring your furry friend along for the journey too. Inside you'll find plenty of indoor plants adorning the walls and furnishings, making it a great choice for outdoor lovers who wish to bring nature back inside.
Price: £570 – £950 per week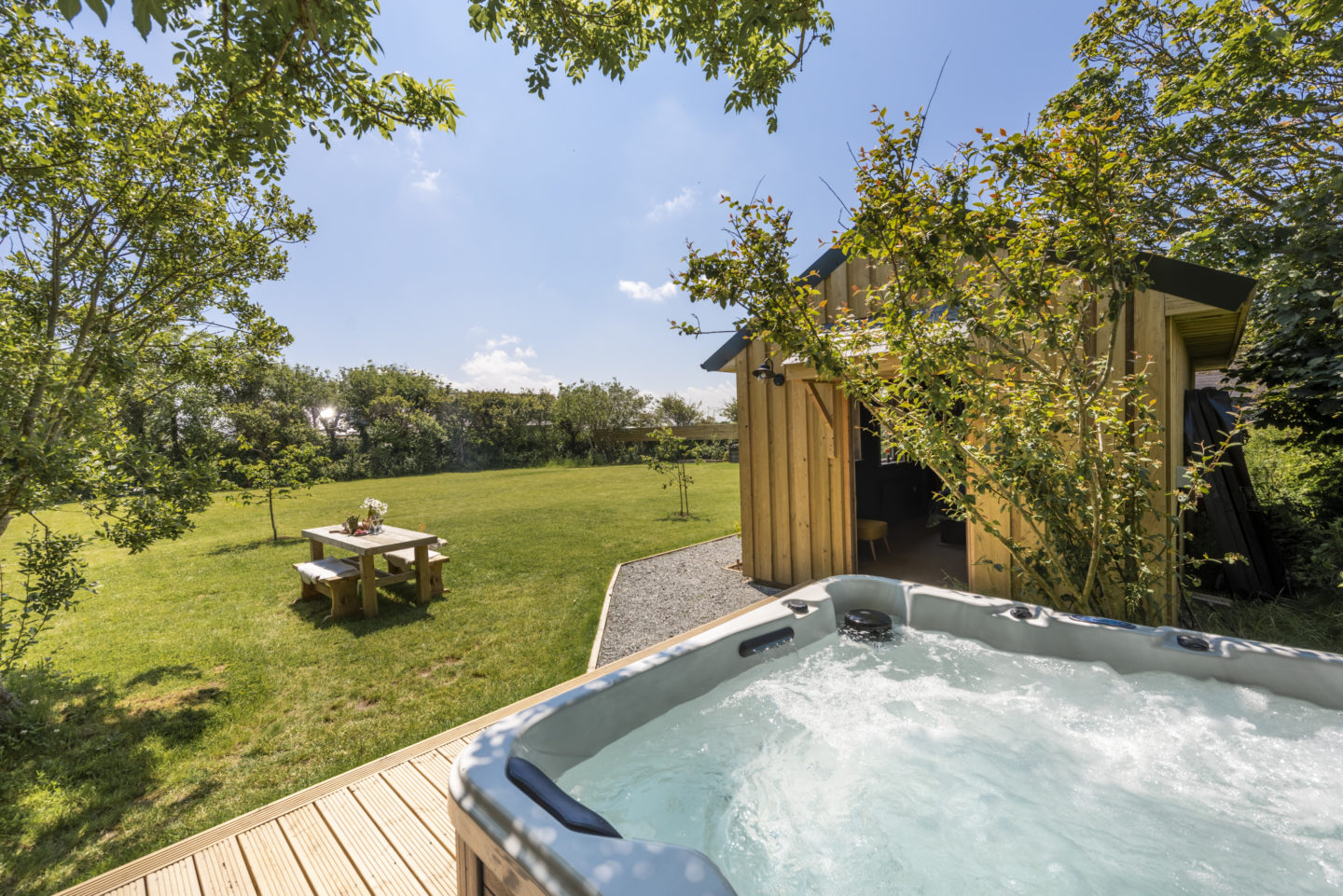 Clover Cabin
📍Perranporth
If a rustic cabin close to Cornwall's north coastline sounds more up your alley, check yourself in to Clover Cabin. The cabin boasts an outdoor hot tub, an outdoor dining area, and just enough space for two inside. This cabin is best suited to couples and sleeps up to 2 people.
Price: £650 – £920 per week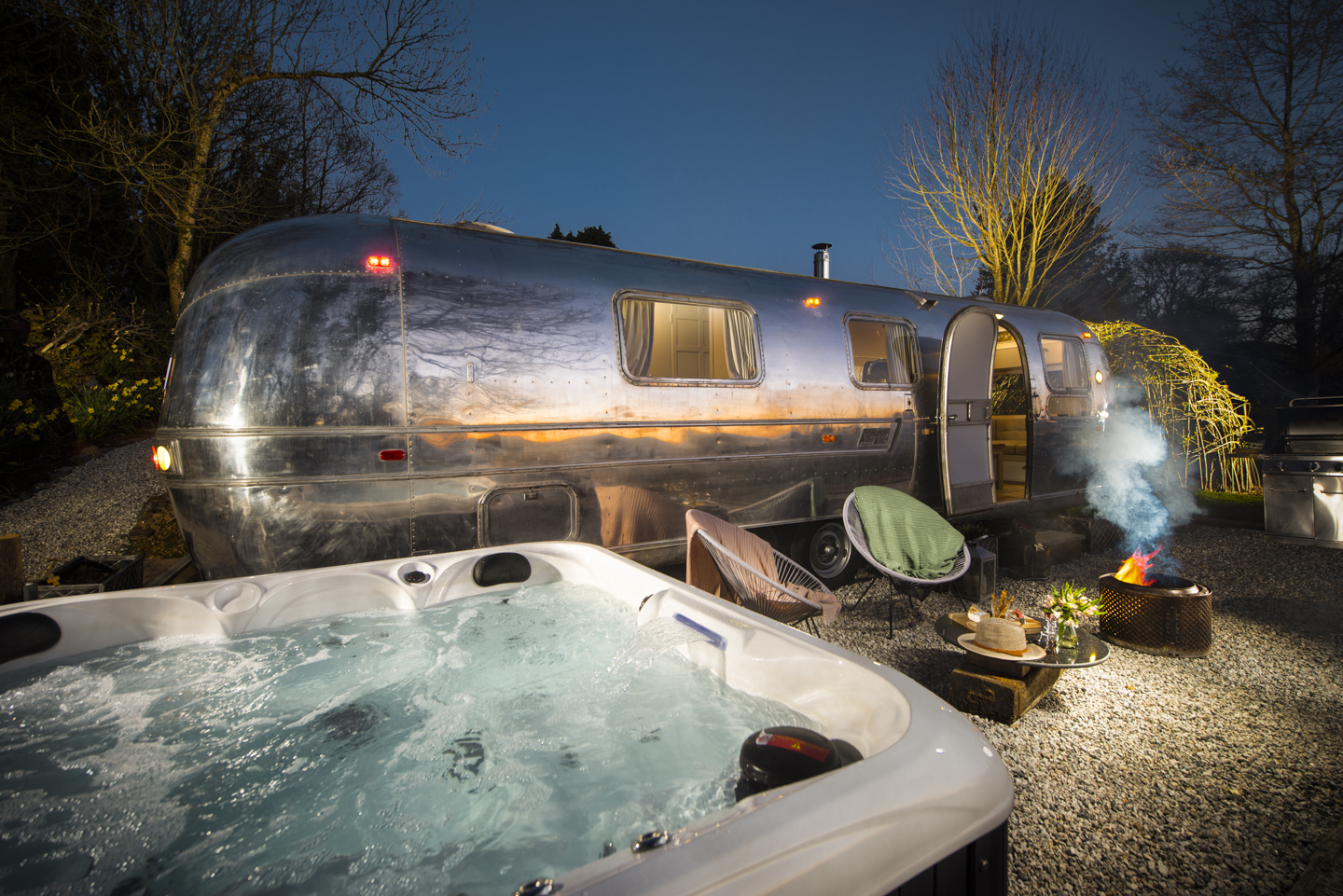 📍Looe
Fancy a vintage airstream as the backdrop for your unique escape? Then look no further than the Panoramic Silverbullet, located 8.3 miles northwest of Looe, Cornwall. Tucked away near the south coast, this luxuriously revamped silver bullet houses everything you need, plus the added indulgence of an outdoor hot tub (yep, you read that right!) This is a great escape for couples or a couple of friends.
Price: £452 – £805 per week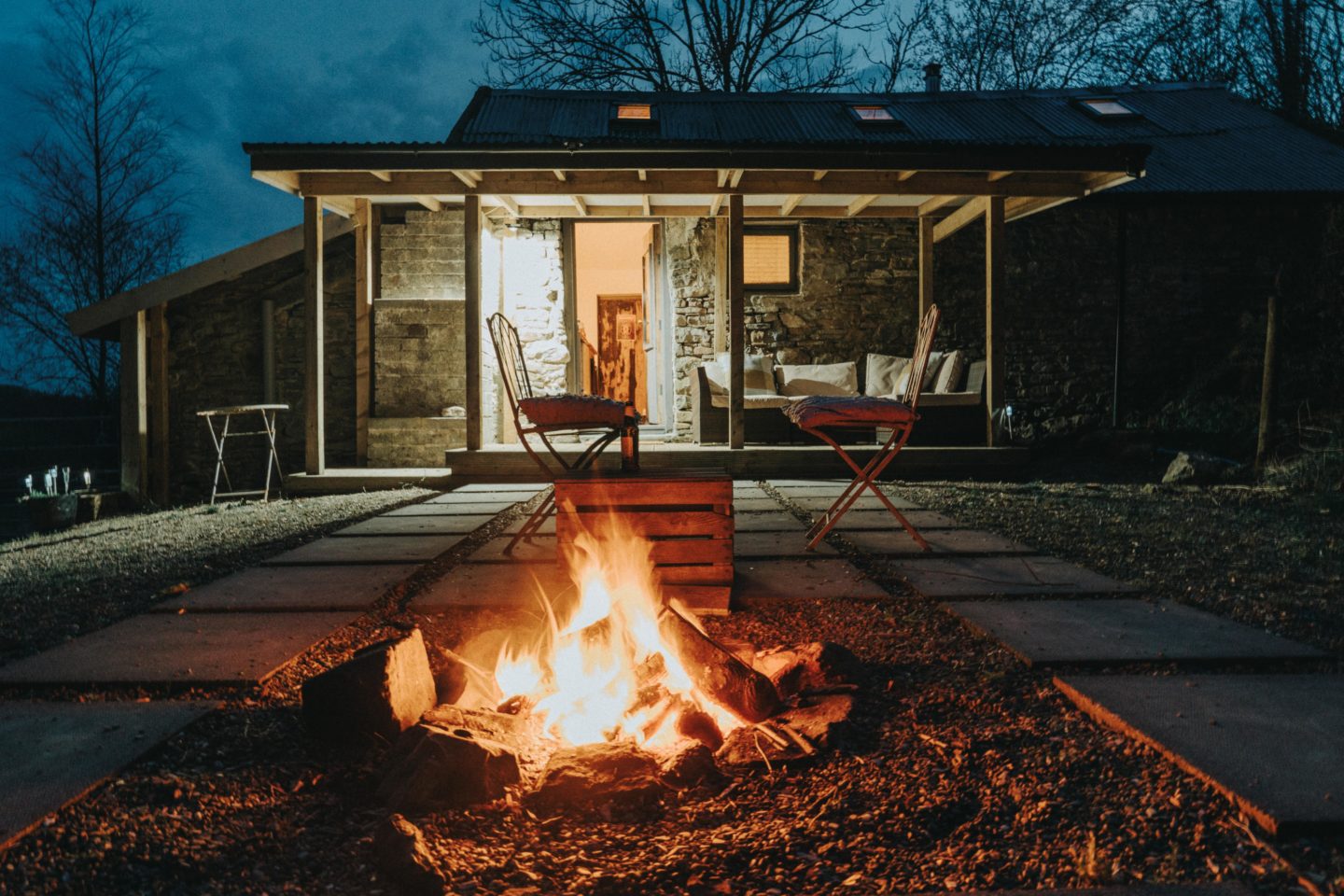 Syddn Cowshed
📍Burry Port
If you fancy an escape further afield, look no further than Syddn Cowshed in Wales. Nestled in the surreal Welsh landscapes with views as far as the eye can see, this unique escape is the perfect choice for travellers who wish to really get away from it all. The inside of the cottage has been lovingly restored, with beautiful furnishings and everything you could need for a lengthy escape in the countryside.
Price: £403 – £845 per week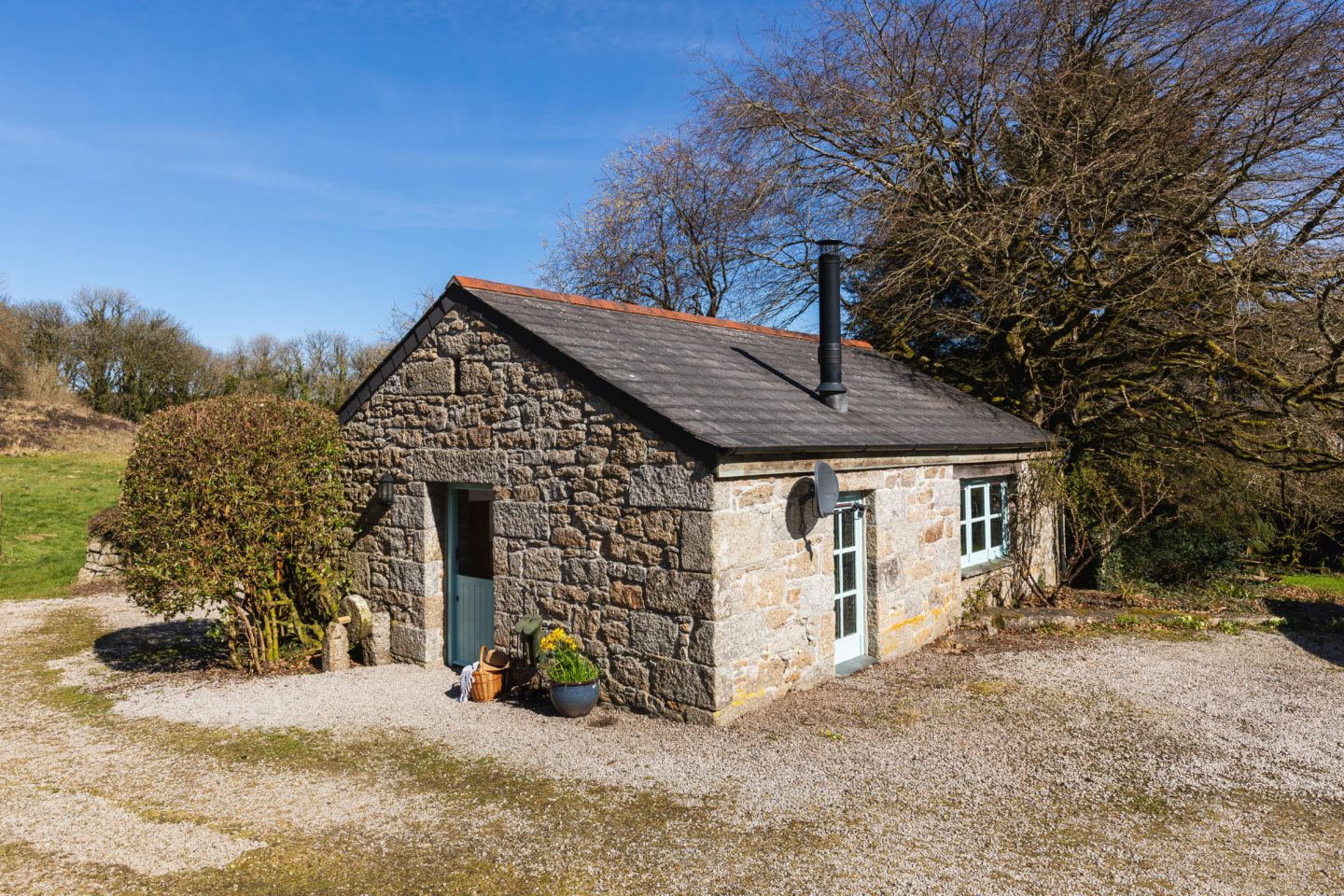 📍Falmouth
Anella means 'to breathe' in Cronish language and here at the cottage, you'll be doing just that. A unique escape, this cottage is the perfect opportunity to unwind and unplug. The surrounding area is full of great walks to explore the countryside, so be sure to make the most of your location. Then, upon your return, perch yourself by the window with a good book, a glass of red, and a relaxing playlist.
Price: £499 – £888 per week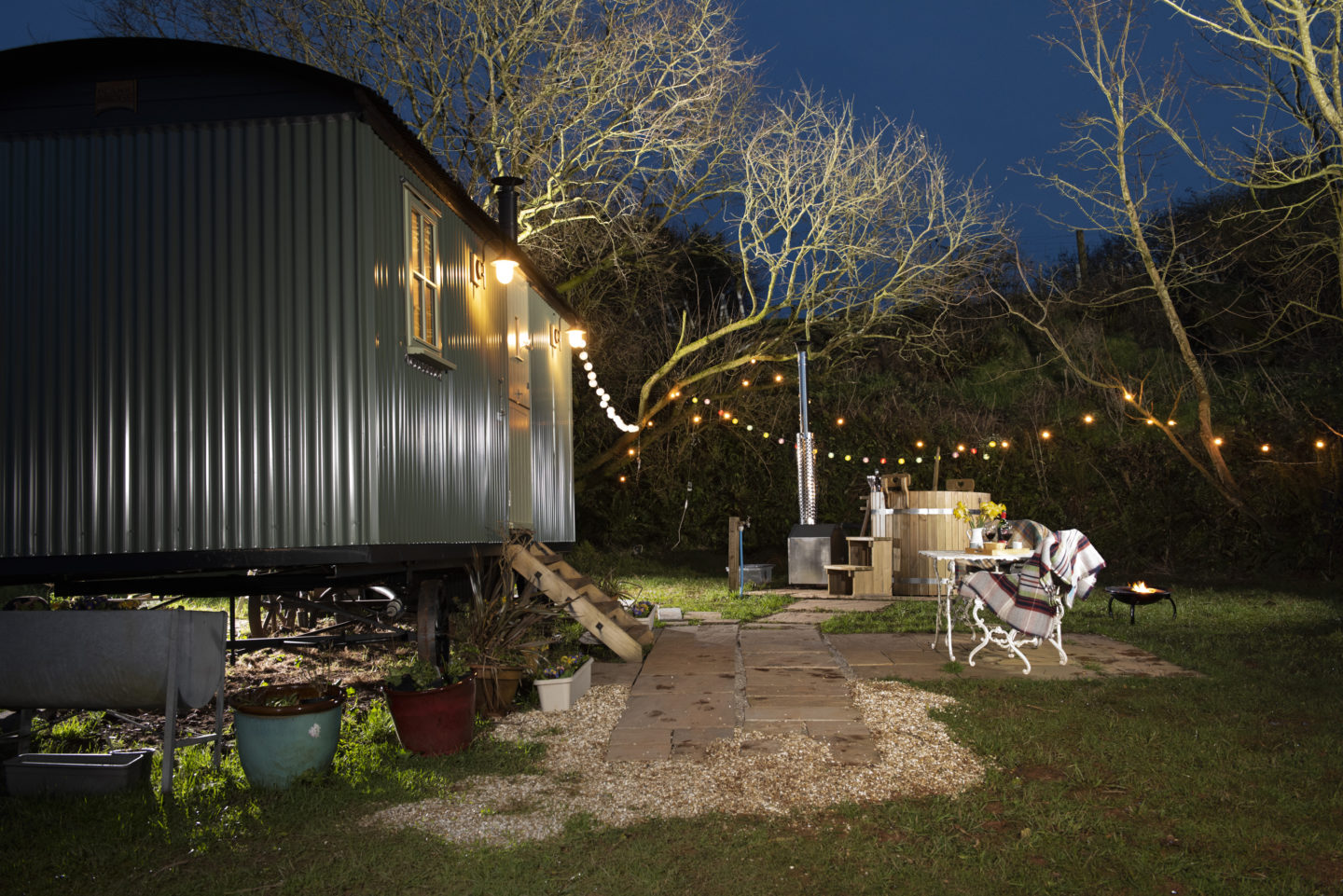 📍Totnes
This quaint hut is the perfect escape for couples, especially if you have a romantic anniversary to celebrate. There's a luxurious hot tub right outside, which is the perfect excuse to stay warm in the cool air at night. The garden is also adorned with fairylights, making for a uniquely romantic setting.
Price: £370 – £658 per week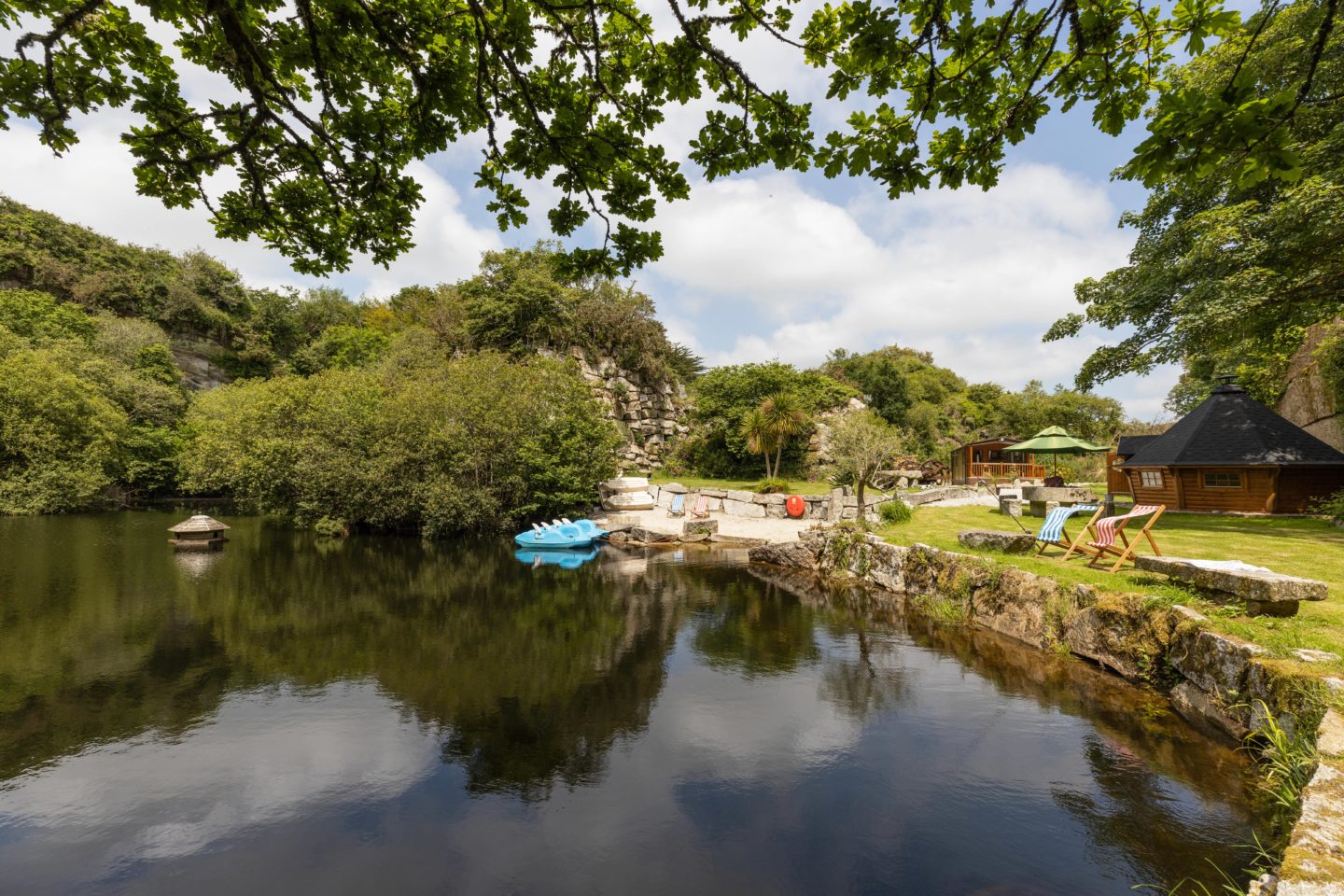 📍Falmouth
With a fairytale backdrop and serenity as far as the eye can see, Tresahor Lodge is the perfect unique hideaway in the United Kingdom for groups and families. Sleeping up to four, make use of the open-plan living area that feels a bit like a camp getaway, encouraging social interaction and fun for everyone. Plus, there's a lake on site with plenty of activities on offer if you fancy a row on the water.
Price: £758 – £1350 per week
Read more of our UK travel guides here.
This post was written in partnership with Unique Hideaways. A big thanks to the team for allowing me to piece together my favourite selections from their range of unique stays across the United Kingdom.