If I had a dollar for every time someone has asked about my skincare routine this past month, I could buy a new stack of products.
The truth is I use very few products on my skin.
I have found 8 products I cannot live without and since they all work, I don't see the need to spend more money. You know the saying: if it ain't broke, don't fix it.
If you've ever been on a trip and seen your skin breakout or become dull, I've got 8 products that will save your skin. They're solely responsible for my "glow" and with a great skincare routine, you'll never need makeup again.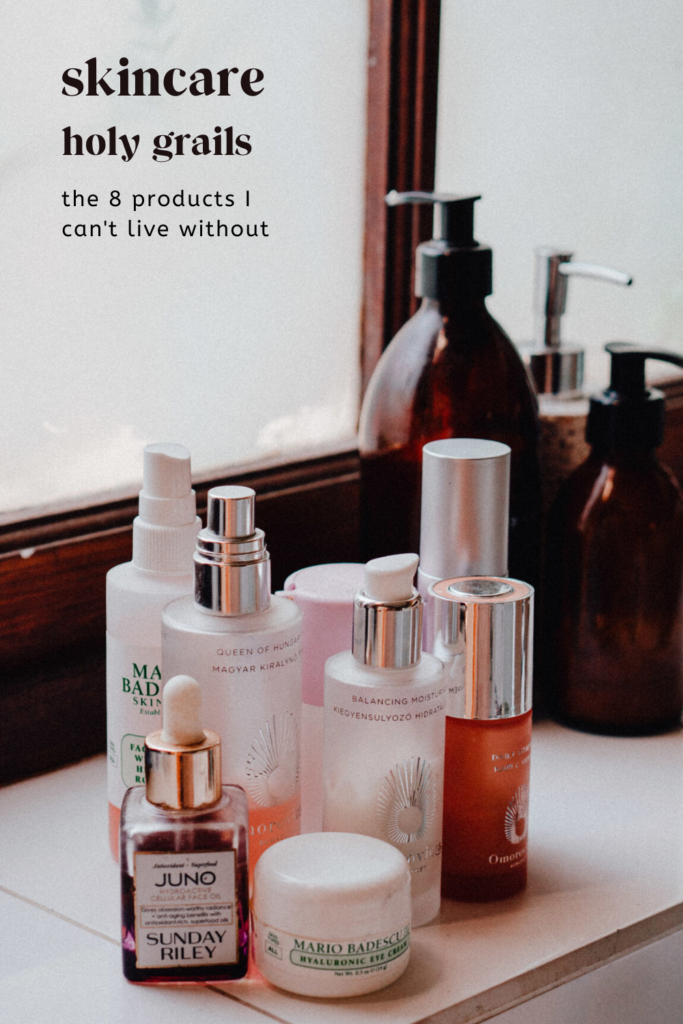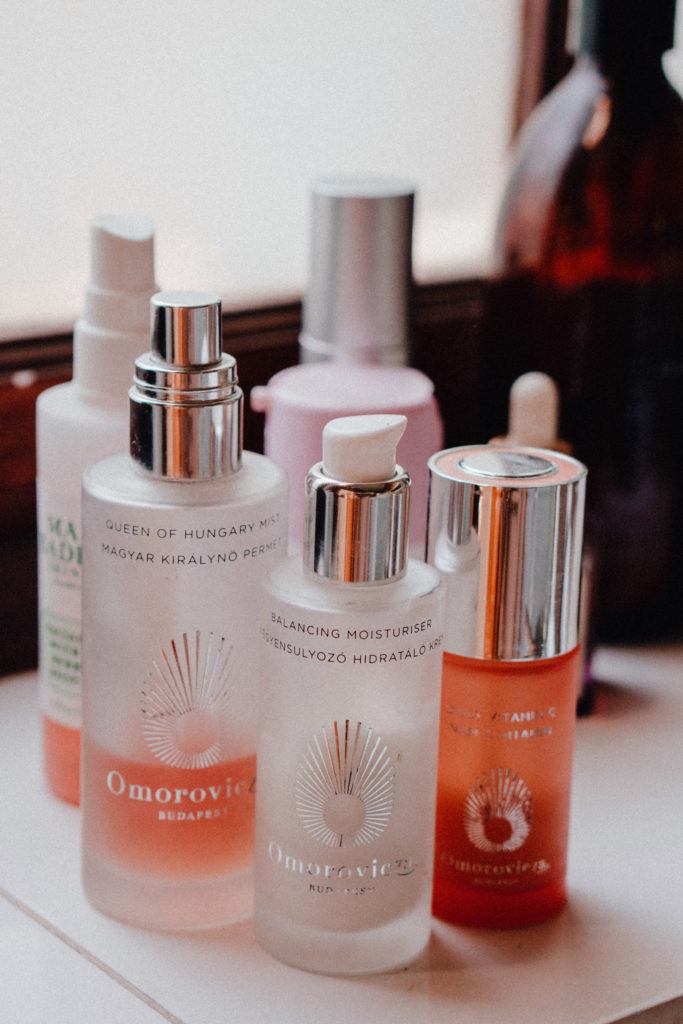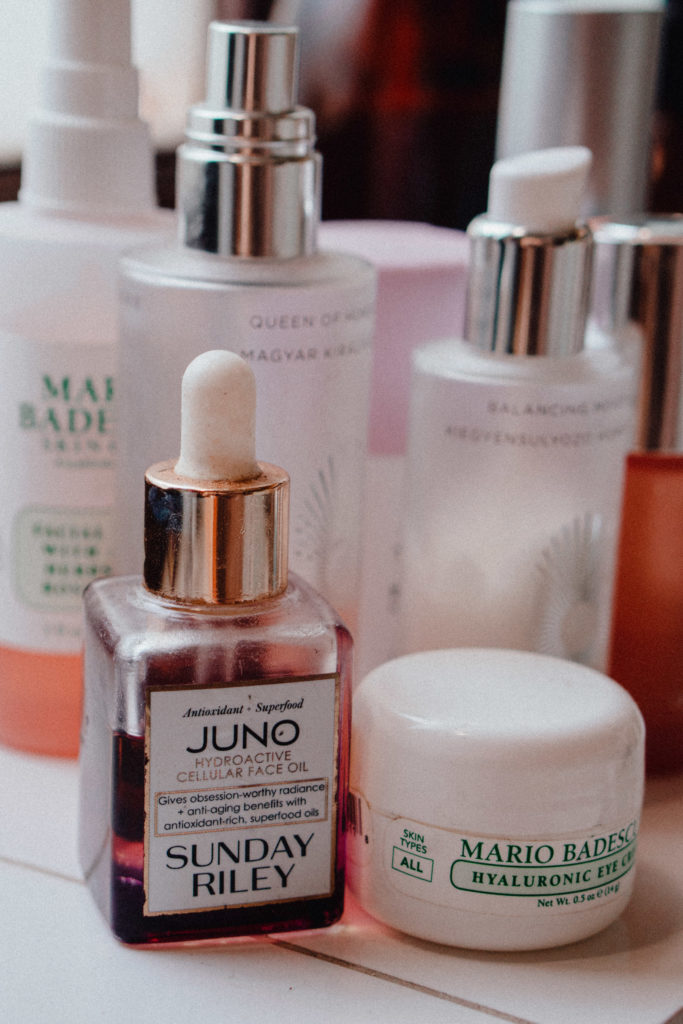 The 8 Products I can't live without
We'll start with the 8 products I can't live without. Each of these serves a purpose and if you want to see a difference in your skin, I'd recommend ticking all these boxes.
Included in the list of must haves are: a cleanser, muslin cloth, toner, moisturiser, facial oil, vitamin C cream (my secret weapon), eye cream and night serum.
Babyfacial by Drunk Elephant
My friend introduced me to Drunk Elephant when we were standing in Sephora in Auckland. "It's life changing, B" she promised of the Babyfacial. I immediately grabbed one off the shelf and have been using the same one ever since. The truth is this product is an investment, but it lasts a really long time. Moreover: for $80 you are getting about a year of usage. That's the same price as a regular facial and this product gives you similar, if not the same, results.
Use it if: You're experiencing breakouts that make you feel 16 again
Buy it from: Sephora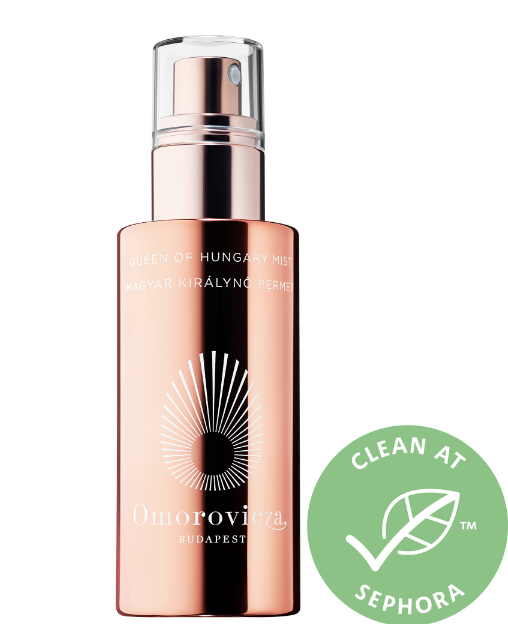 Omorovicza Queen of Hungary Mist
I became obsessed with Omorovicza back in 2013 when I visited the day spa at the Four Season Hotel in Budapest. After travelling for around 8 months non-stop, I finally broke. I needed a pick-me-up. A skintervention, if you will. The facial was entirely Omorovicza products and it completely overhauled my skin. The Queen of Hungary Mist has been a staple in my skin bag of goodies ever since.
Use it if: You are travelling long-haul flights and need a kick of refresher
Buy it from: Sephora
Sunday Riley Superfood Face Oil
I never thought much of face oils until I tried the Sunday Riley Antioxidant + Superfood face oil. I use this before bed a couple of times a week and it works a treat for putting moisture back into my skin. When I'm travelling a lot, this face oil is a lifesaver.
Use it if: Your skin is dry and lifeless
Buy it from: Revolve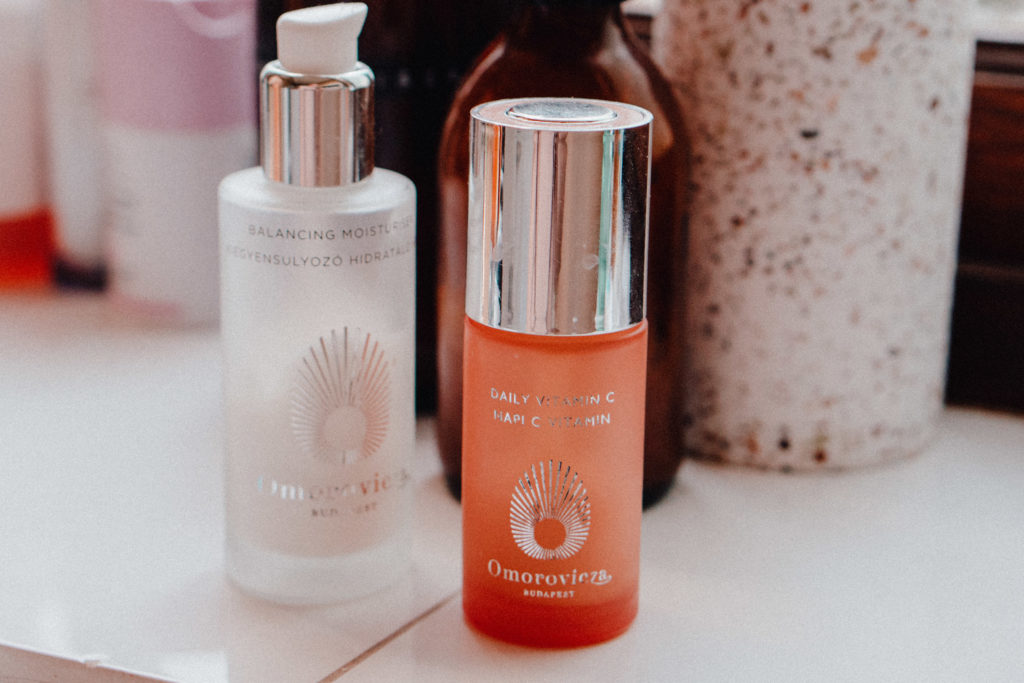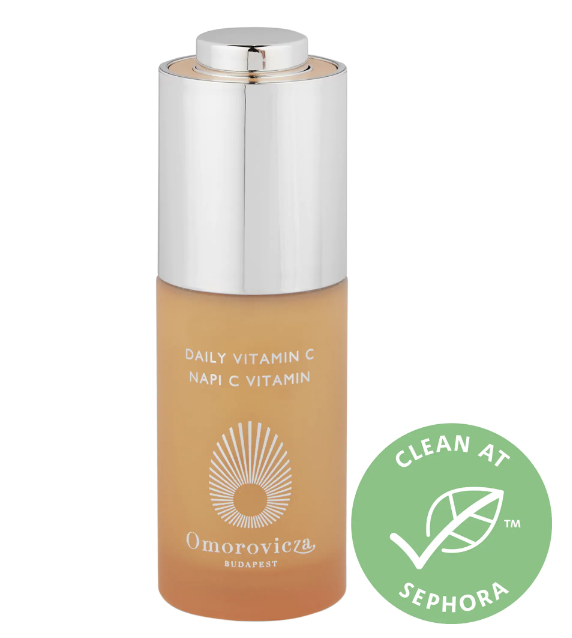 Omorovicza Daily Vitamin C Cream
Next on my agenda is the one product I would say has saved my skin. Constant travel means my skin is frequently exposed to different weather conditions and way too much air-conditioning (insert sad face). Although it is quite an investment, this Vitamin C cream has really saved my skin. I've been using it for a year now and am still on my first bottle – so at the very least, it will last a while.
Use it if: You want a daily glow
Buy it from: Sephora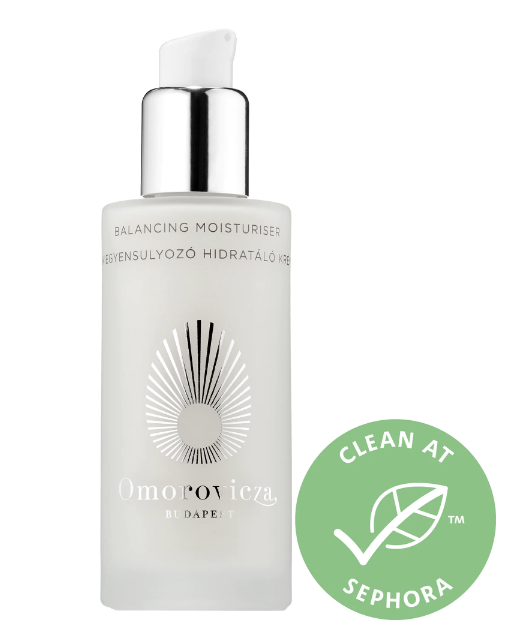 Omorovicza Balancing Moisturiser
Combined with the Vitamin C cream, I apply the balancing moisturiser at the same time to lock it into my skin. I apply these two moisturisers every day, first thing in the morning. My skin has never looked better.
Use it for: Daily moisture
Buy it from: Sephora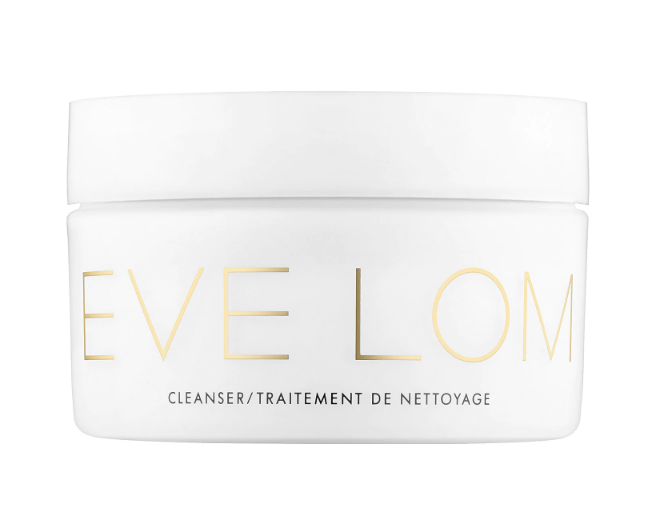 Eve Lom Cleanser
For an every day cleanser, I've had the most success with the Eve Lom cleanser balm. All you do is add a little water with the balm and before you know it, you'll have a milky texture to cleanse your face with. I do a double cleanse (highly recommend!) every night before bed.
Use it if: You wear makeup daily, for a deep cleanse
Buy it from: Revolve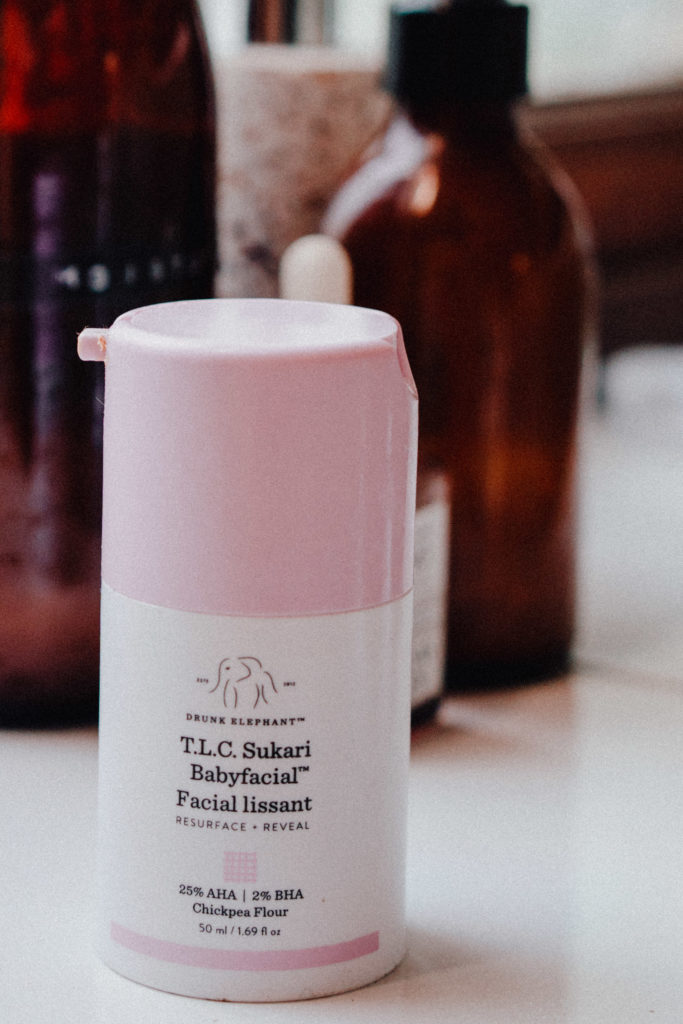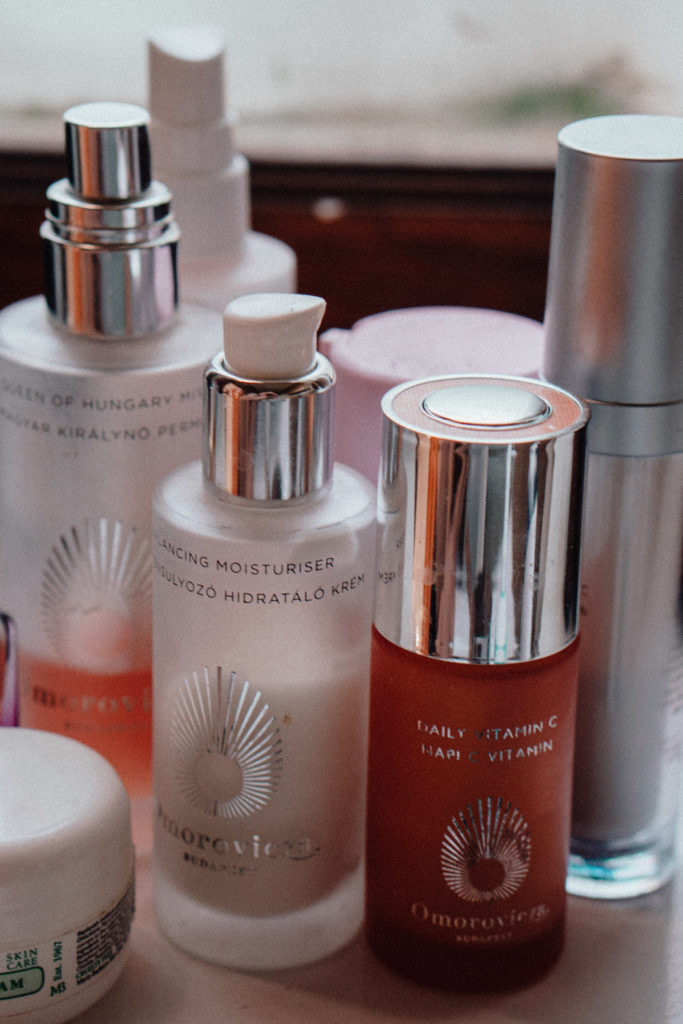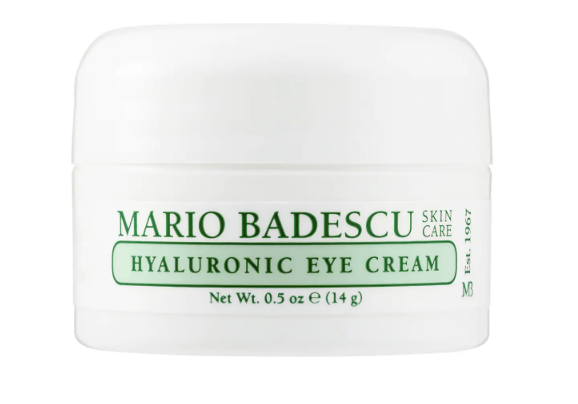 Mario Badescu Eye Cream
I can't stress enough how important eye cream is. You might be reading this and thinking it is only for older people but, the sooner you start using it, the better! I've learned the hard way that you don't need to spend a lot of money on eye cream. This Mario Badescu eye cream is cheap and does the trick.
Use it if: You care about your eyes staying youthful
Buy it from: Sephora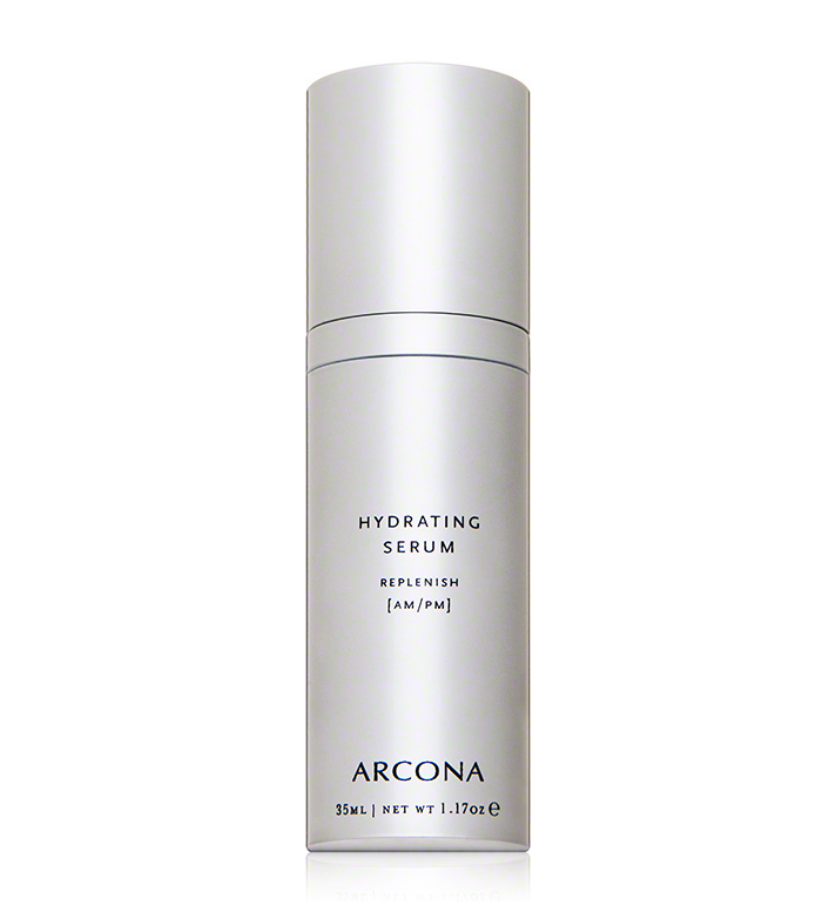 Arcona Night Serum
Last of all: I'm obsessed with all things Arcona in my skin products line up. This vegan beauty brand hails from Santa Monica and has hands down the BEST smelling skincare products. The cranberry toner is maybe my favourite beauty product of all time but sadly in South Africa, I'm unable to get my hands on some more. The night serum is, however, a solid second favourite for me and luckily, it lasts a while!
Use it if: You want your skin to glow in the A.M.
Buy it from: Dermstore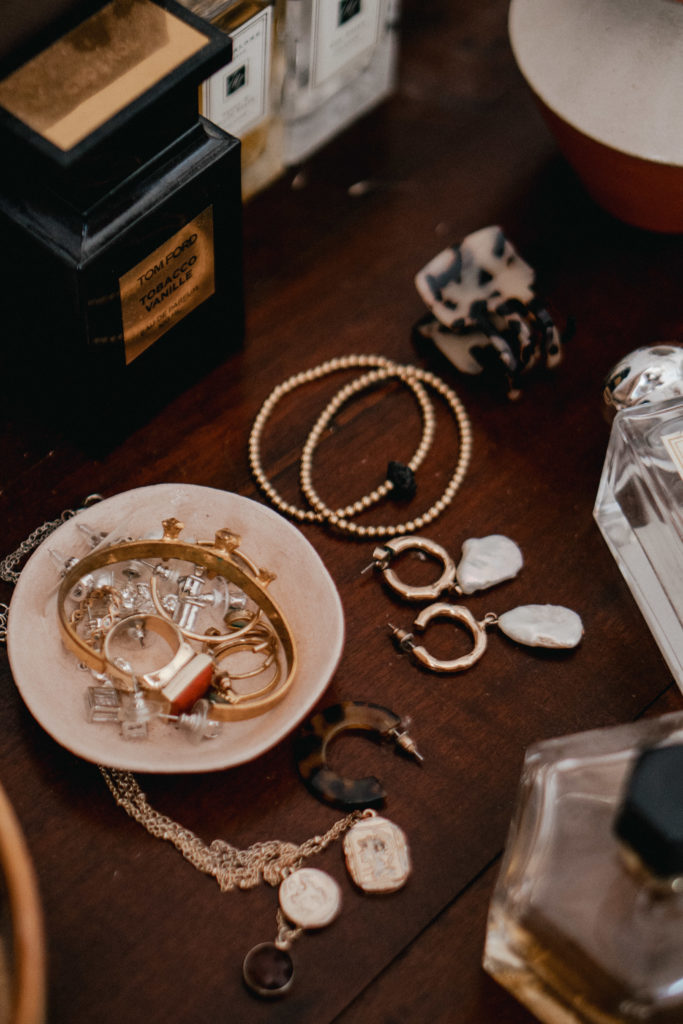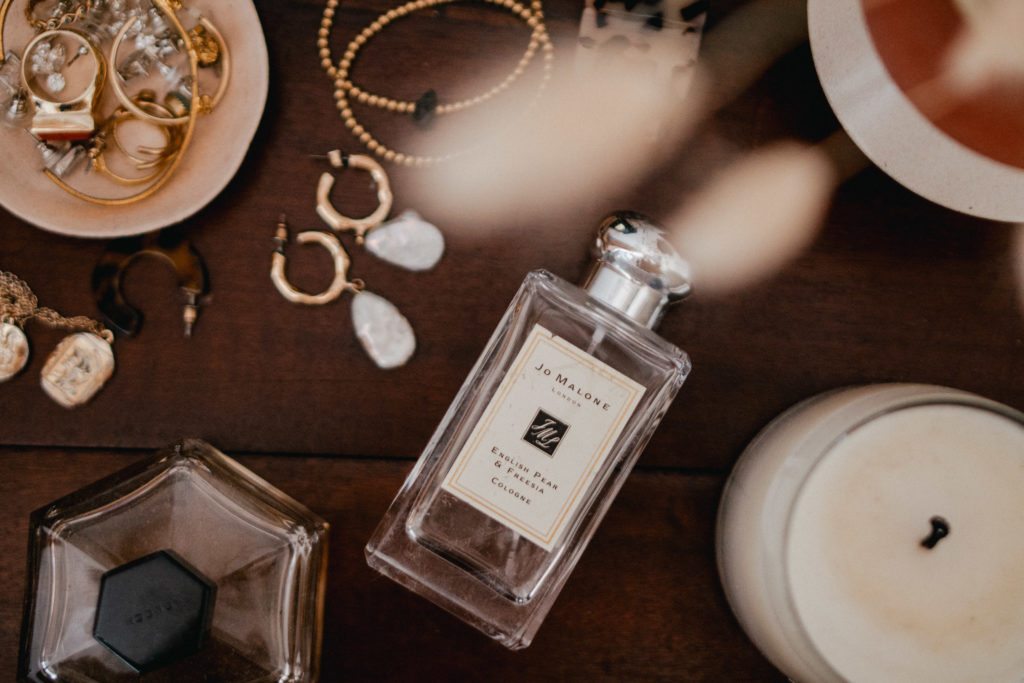 Read more: Beauty treatments you can do from home