I don't know about you, but I'm never one to turn down a spa treatment. There's just something so calming and serene about taking the time out of your day to enjoy some me time, especially when you're on vacation. And while we're on the topic, if you ask me, there's nothing relaxing about a vacation. With so many activities packed in to your day, quite often you need to take a holiday from your holiday. Or, you could just carve out some time at the spa. These are our top picks for the world's best hotel spas. And take it from someone who has tried almost all of them… this is money well spent!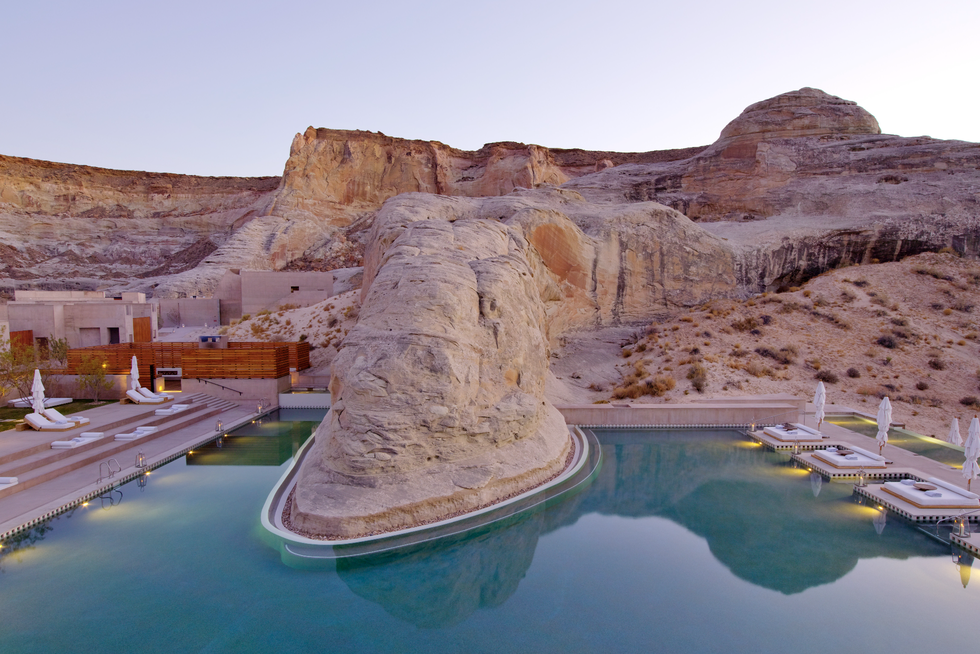 The World's Best Hotel Spas: Top 10
1. Aman Spa at Amangiri
Where: Antelope Canyon, Utah
Amangiri has no shortage of celebrity fans. In fact, you will be hard pressed to visit the Utah based luxury hotel and not run into someone you recognise. The pace of this hotel is peaceful and serene, not to mention the connection with nature (the pool itself is built into a cliff face). But the connection with nature doesn't stop there. The natural hues and textures are all reminiscent of the impressive surrounds of Antelope Canyon's dramatic landscapes. And the Spa? You're in for a real treat. Aman's signature treatments are luxurious and leave no detail overlooked. Get ready for the kind of spa treatment you'll be talking about for years to come.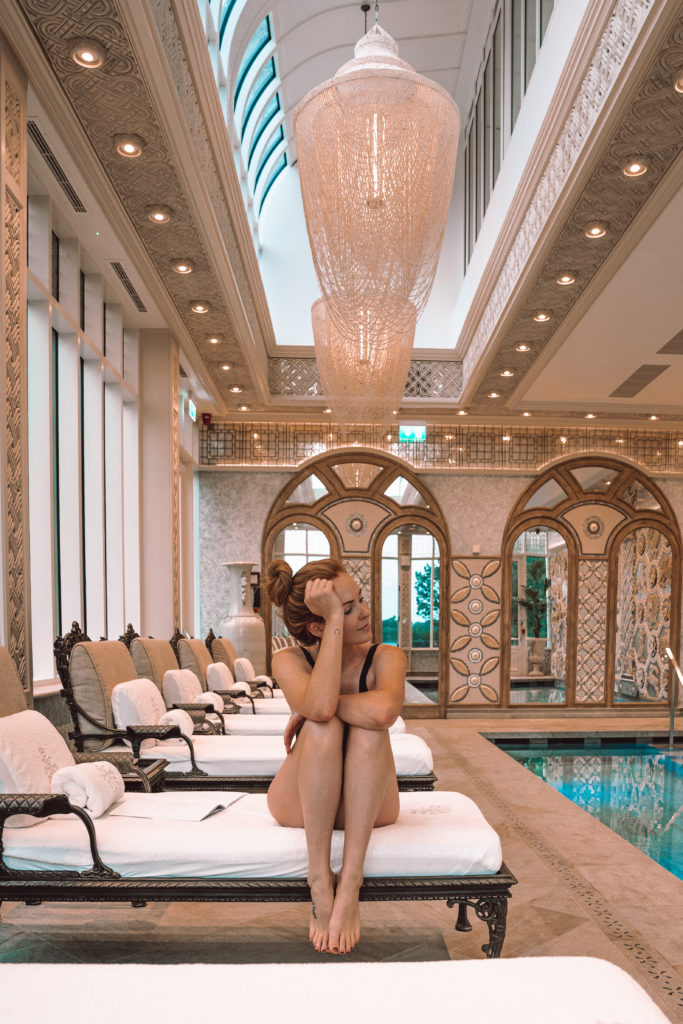 2. Ashford Castle Spa
Where: Cong, Ireland
A traditional Moroccan Hammam is not entirely what you'd expect to find in the basement of an Irish castle. But it is precisely that you will find hiding blissfully underneath Ashford Castle in the Irish countryside. Not only has this hotel won a number of awards over the years, but the spa is truly something else. A step above, just when you thought it couldn't get any better. Treatments are over the top in the best kind of way (this is a European castle after all) and the surrounding Moorish interior design is the stuff Moroccan dreams are made of.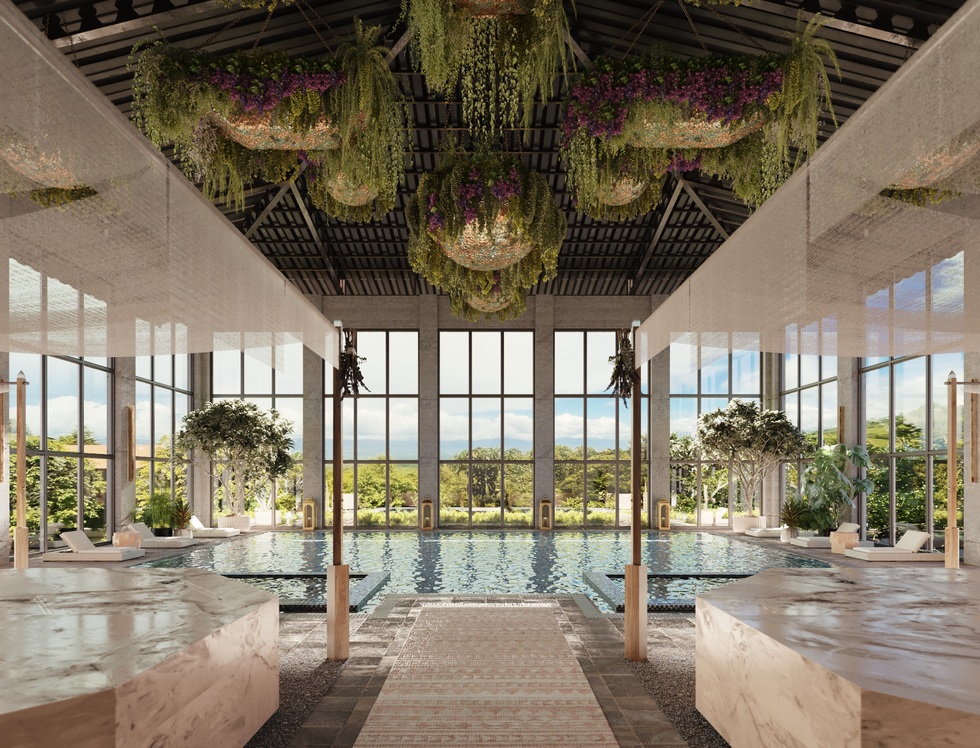 3. THE WELL at Hacienda AltaGracia
Where: Pérez Zeledón, Costa Rica
If you find yourself traveling in Costa Rica, you won't find anywhere more luxurious and opulent than THE WELL at Hacienda AltaGracia. This picture perfect East-meets-West day spa is home to a number of healing practices, health coacking and wellness workshops. And holistic health is at the heart of everything they do. So if you're looking for an incredibly picturesque wellness escape, look no further.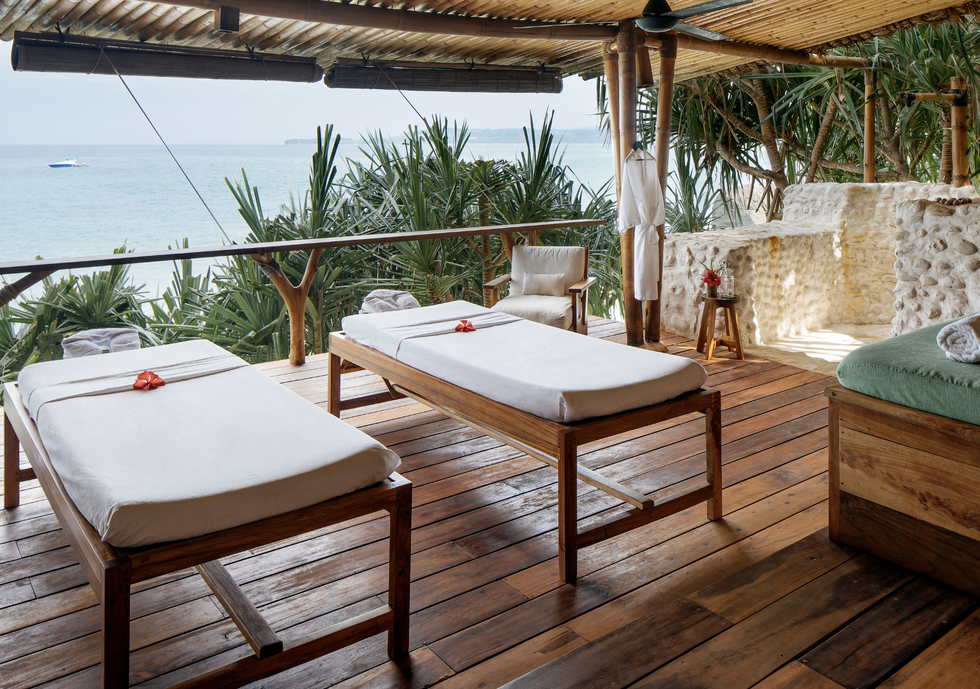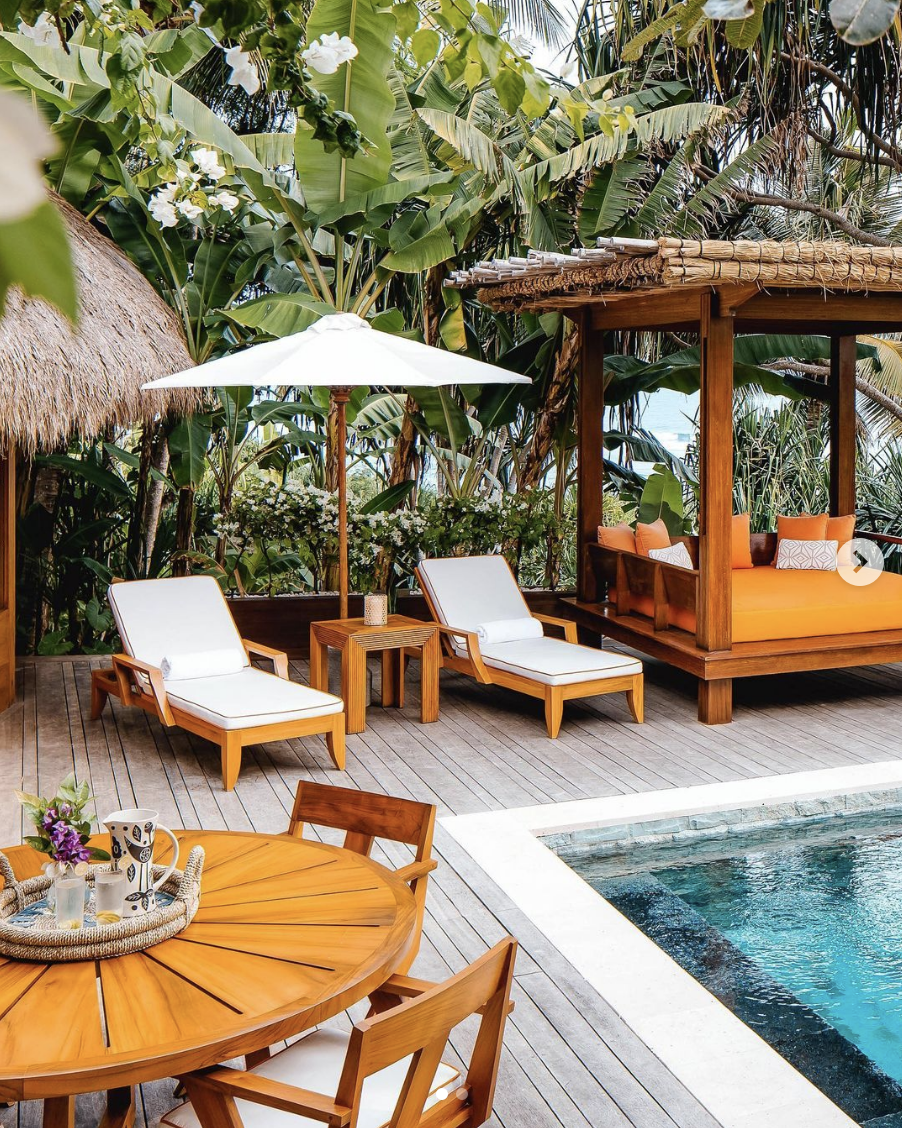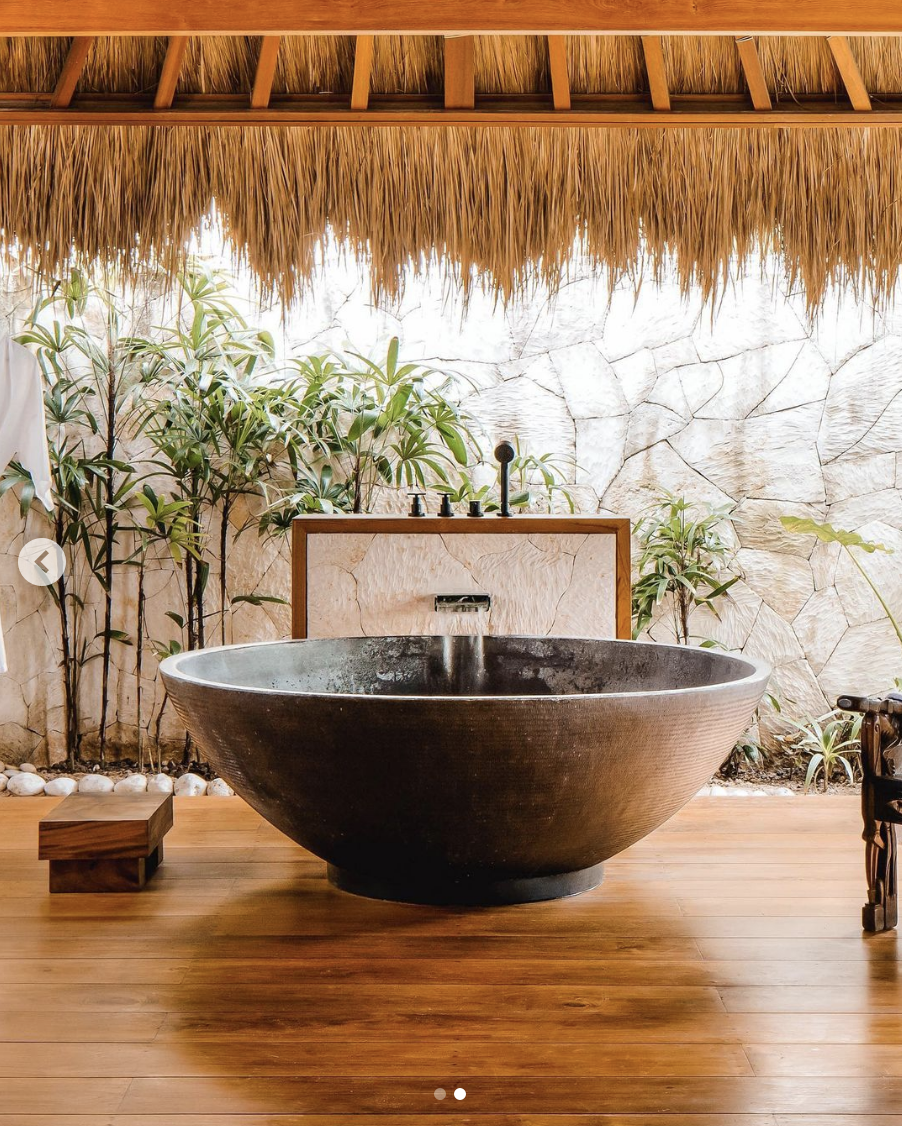 4. NIHI Sumba's Spa Safari
Where: Sumba Island, Indonesia
As far as all-inclusive resorts go, Nihi Sumba has long been one of our favourites. This absolute paradise hiding away on an Indonesian island named Sumba is the stuff you'd think only myths are made of. With sweeping views over the Indian Ocean and a left hand surf break that is said to be one of the best in the world, you'll be spoilt for views, activities and island culture. And when you think it is time to relax and unwind just that little bit further, head on over to the resort's Spa Safari Nihioka, a separate spa paradise complete with private massage rooms overlooking the ocean, treatments galore and the option to go for a swim in the ocean afterwards. Bliss!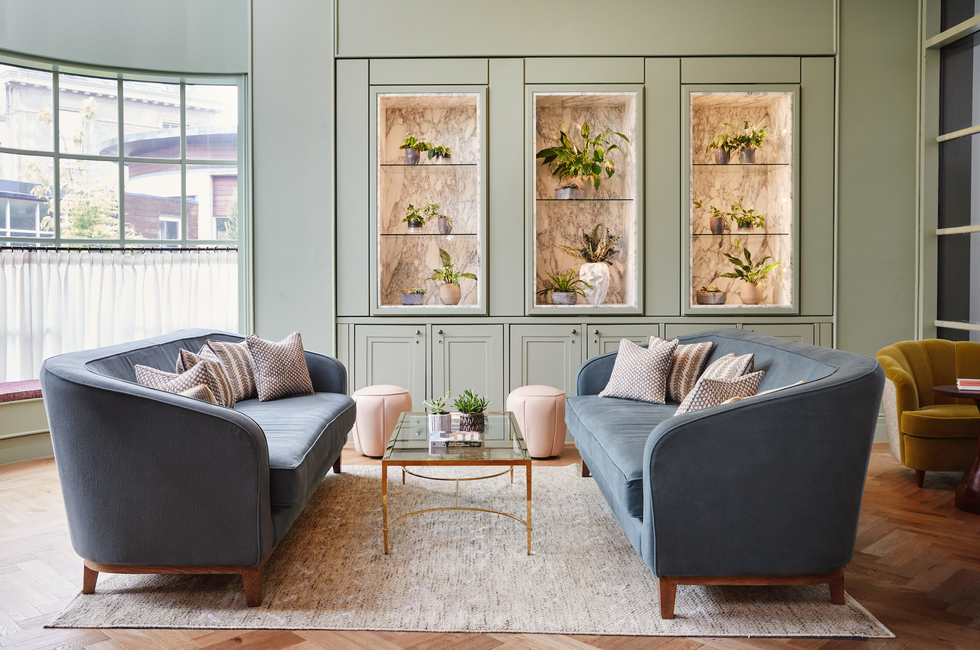 5. The Spa at Gleneagles
Where: Auchterarder, Scotland
Surrounded by rolling countryside hills and vast open landscapes, Gleneagles is the epitome of Scottish luxury in its finest form. The spa at this property has picked up endless awards, and for good reason. The treatments specialise in highlighting local botanical found on the estate, which you will then find in the oils and scrubs used throughout your treatments. But it doesn't end there. The spa at Gleneagles takes wellness so seriously that they've even brought in Dr. Barbara Sturm to elevate their treatments to be results-focused, not just for the faff.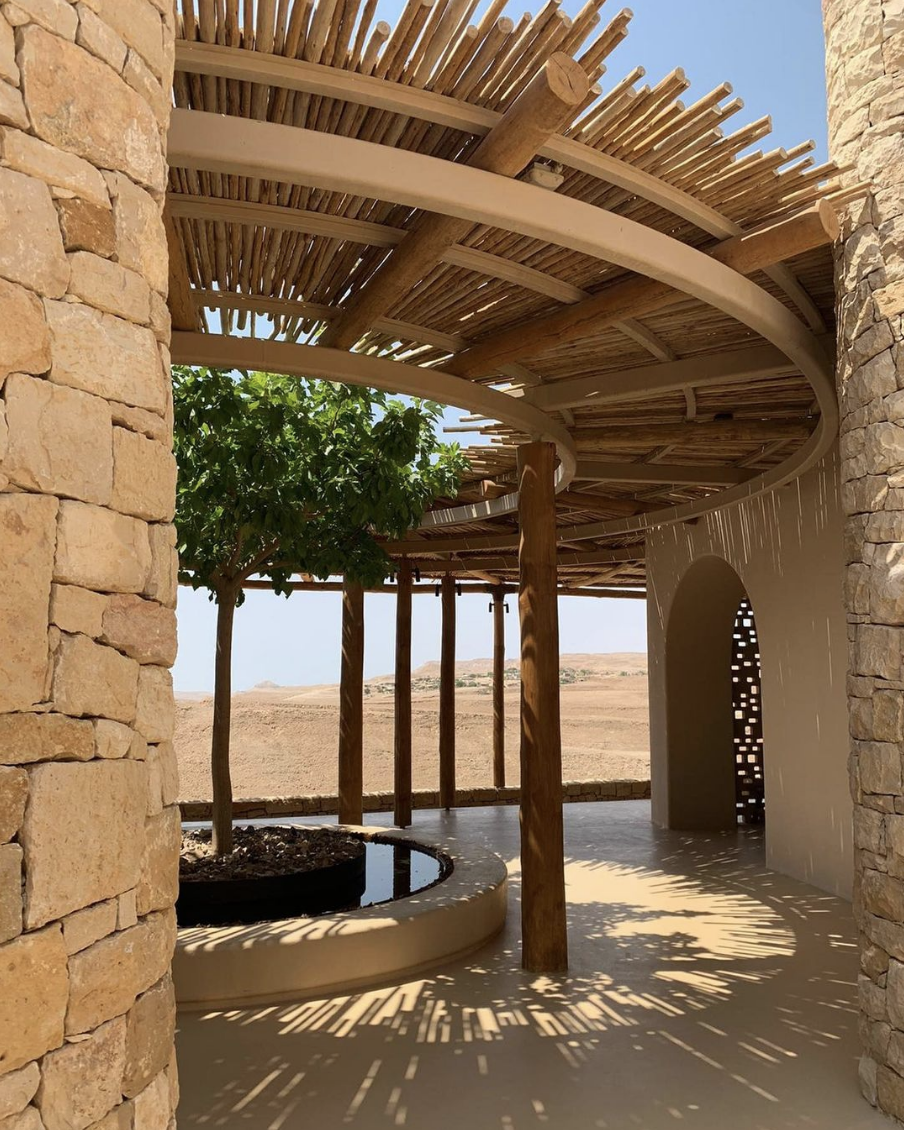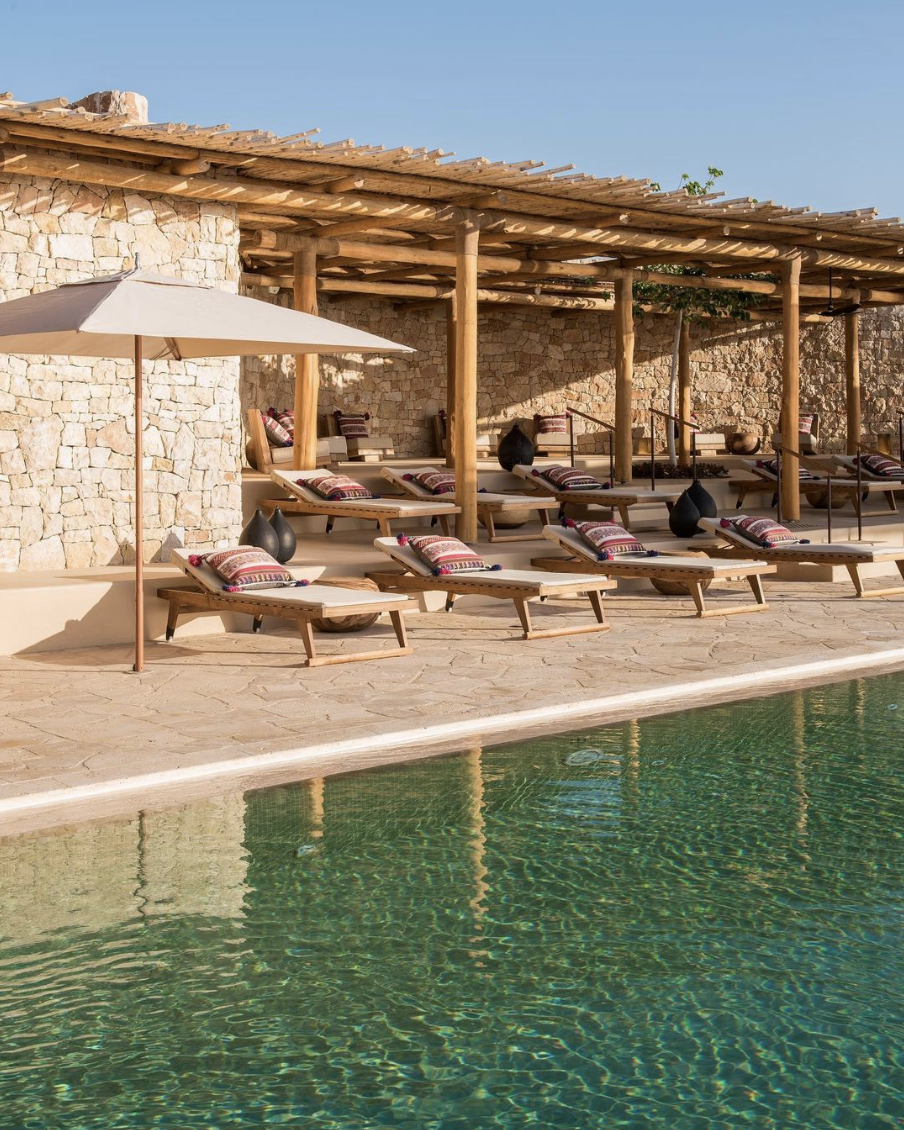 6. Six Senses Spa Shaharut
Where: Shaharut, Israel
If you find yourself in Israel, the spa at the Six Senses Shaharut is something truly out of this world. Situated in the Negev Desert, the natural spa treatments are designed to highlight the natural appeal of this region. There's also a heavy focus on the nearby Dead Sea, which is well known for its healing properties. However, this is just the beginning! The spa also uses camel milk in their professional massage creams, which is naturally rich in vitamins B12, B2, B1 and C. Plus you'll find a heavy dose of Keratin in the creams, vital for keeping your skin youthful.
7. The Valmont Spa at The Carlyle, A Rosewood Hotel
Where: New York City
For the ultimate indulgence in the city, look no further than the Valmont Spa inside The Carlyle on New York's exclusive Upper East Side. Offering anti-ageing treatments since 1985, the spa has a long history of serving the neighbourhood's discerning guests, with a loyal string of clients who have been coming here for years.
8. Spa de la Mer at the Baccarat Hotel
Where: New York City
As the first ever day spa exclusively offering French heritage skincare brand La Mer, this spa was popular since the day it opened. The highly curated spa treatments are matched with jaw-dropping surrounds, such as a marble-tiled 50-foot swimming pool, sea kelp murals and ambient lighting to give you the ooh so very European touch. This is certainly a favourite among Manhattan's elite and is sure to be a new favourite for you!
9. Monkey Island Estate
Where: Maidenhead, United Kingdom
This is a spa unlike any other and one that is flying so far under the radar, you likely haven't even heard of it. Monkey Island Estate is located a short drive from London, or even closer if you drive straight there from London Heathrow Airport. Once you arrive at the Estate, you will be met with welcoming hospitality, impressive gardens, and the highlight (if you ask us), a house boat spa! The spa treatment rooms are inside the house boat, which has been converted to offer a number of treatments at a time. And the treatments? Outstanding! Try the deep tissue massage for a total full body reboot.
10. The Spa at Anantara Golden Triangle Elephant Camp & Resort
Where: Chiang Rai, Thailand
Overlooking the hills of Myanmar and Laos, this incredible resort in Northern Thailand has got to be one of our top picks for wellness and restoration – worlwide. The spa is a step above anything you would have experienced prior, set on three levels of open-air pavillions with treatment rooms that overlook the Golden Triangle.