With Valentine's Day around the corner, we're longingly reflecting on some of the most romantic World of Wanderlust trips around Australia. For those of us who can't wait to travel again in the future, there are some great stays you can take right here at home. So if this Airbnb in Tasmania looks like the perfect escape to you, what are you waiting for? Read here for the 50 best things to do in Tasmania for ultimate trip-planning inspiration.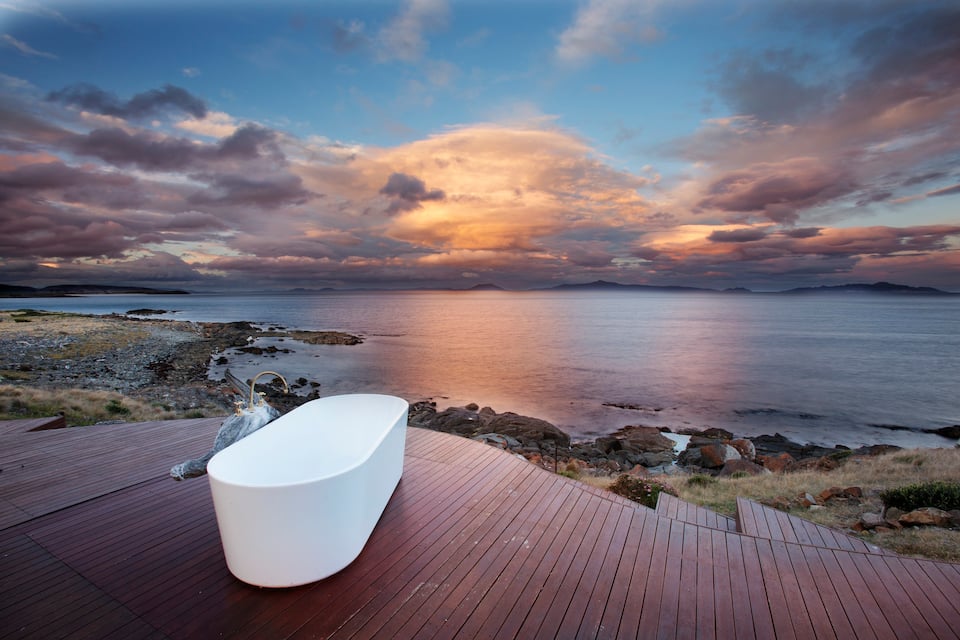 Thalia Haven, Tasmania
It was around five years ago when I first discovered Thalia Haven. And although that sounds like a lifetime ago, it feels like it was just yesterday.
Back then there wasn't much on offer by way of luxurious exclusive-use homes in Tasmania. Thalia Haven was one of just a few on offer and it was just as special then as it is now.
Tasmania has had a real revival in the tourism sector over the last couple of years. Suddenly there are endless Airbnbs offering unique stays across the island, from a tiny house in Bruny Island to a seafarer's cottage that has sent Instagram into a spiral.
So, what is so special about Thali Haven? Read on to find out!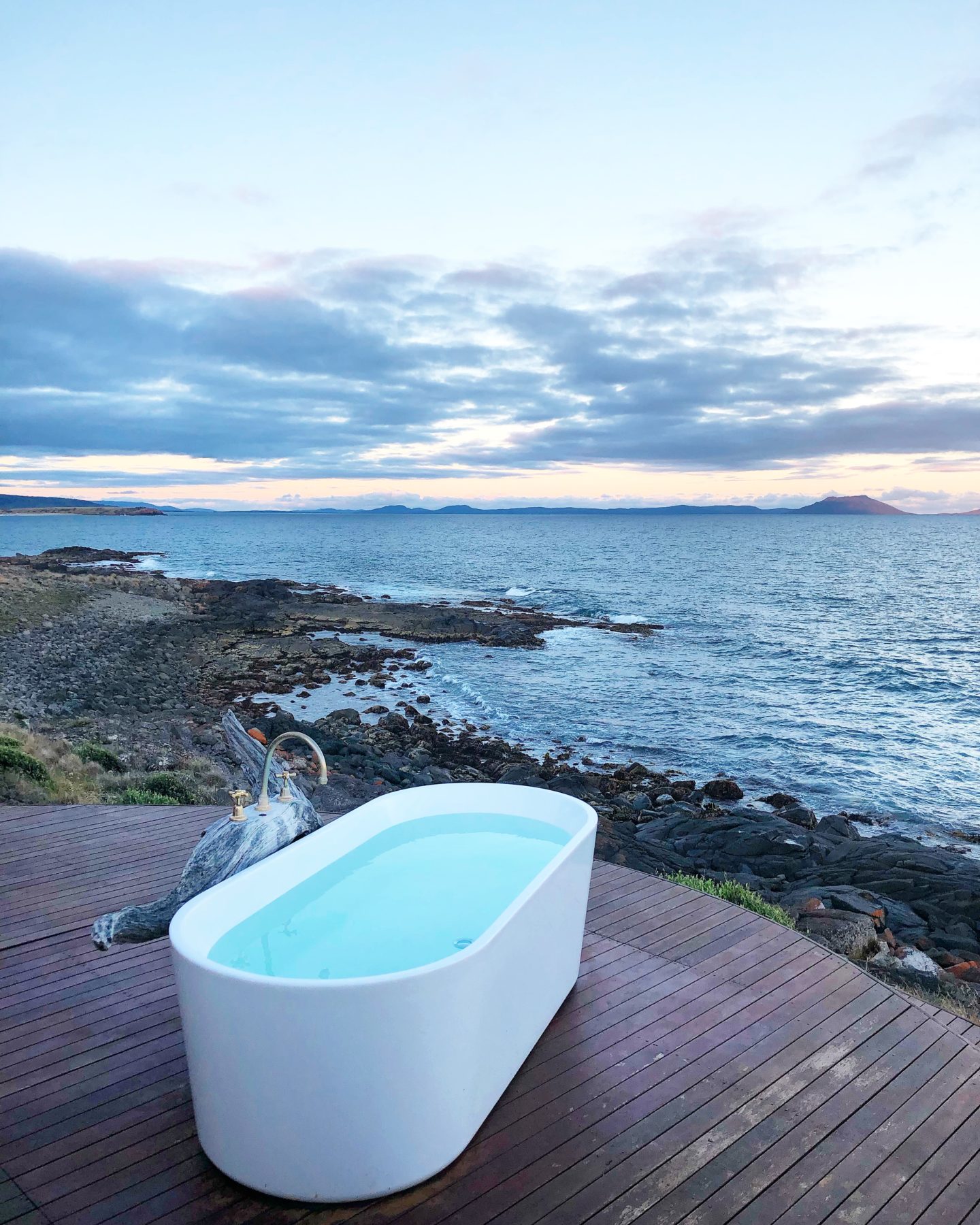 The East Coast of Tasmania
Thalia Haven is tucked away in a remote part of Tasmania. Although the island might look small on a map, it will take you hours to drive between destinations.
This luxury home is hidden down a long farm driveway, reaching all the way to the ocean. You won't see another person during your stay, because there'll be no one around. The home is surrounded by farmlands and empty paddocks, adding to the seclusion.
The home hosts up to 8 guests, so you can come for a romantic getaway or gather some friends for an isolated escape. You'll spend your days waking up to the sounds of the ocean calmly reaching the shores, with views of Great Oyster Bay in the distance.
The stone bedrooms are arranged in clusters, rather than being joint together in a traditional home layout. This makes the escape completely private and allows for added seclusion.
Need more inspiration?
These are the best Airbnbs in Tasmania you can stay at!
Plan the ultimate Tasmanian road trip
These are the best 50 Things to do in Tasmania